Austrian Audio HI-X60 – Detail Extractor Tuned Masterfully
Austrian Audio HI-X60 is a $ 399 USD pair of closed-back headphones, with a 44mm high excursion dynamic driver, two detachable cables and metallic hinges for maximum durability and made in Vienna. They are going to be compared to other high-end headphones, including OLLO S5X (489 USD), SIVGA SV023 (499 USD), HIFIMAN Edition XS (499 USD), and KLH Ultimate One (400 USD).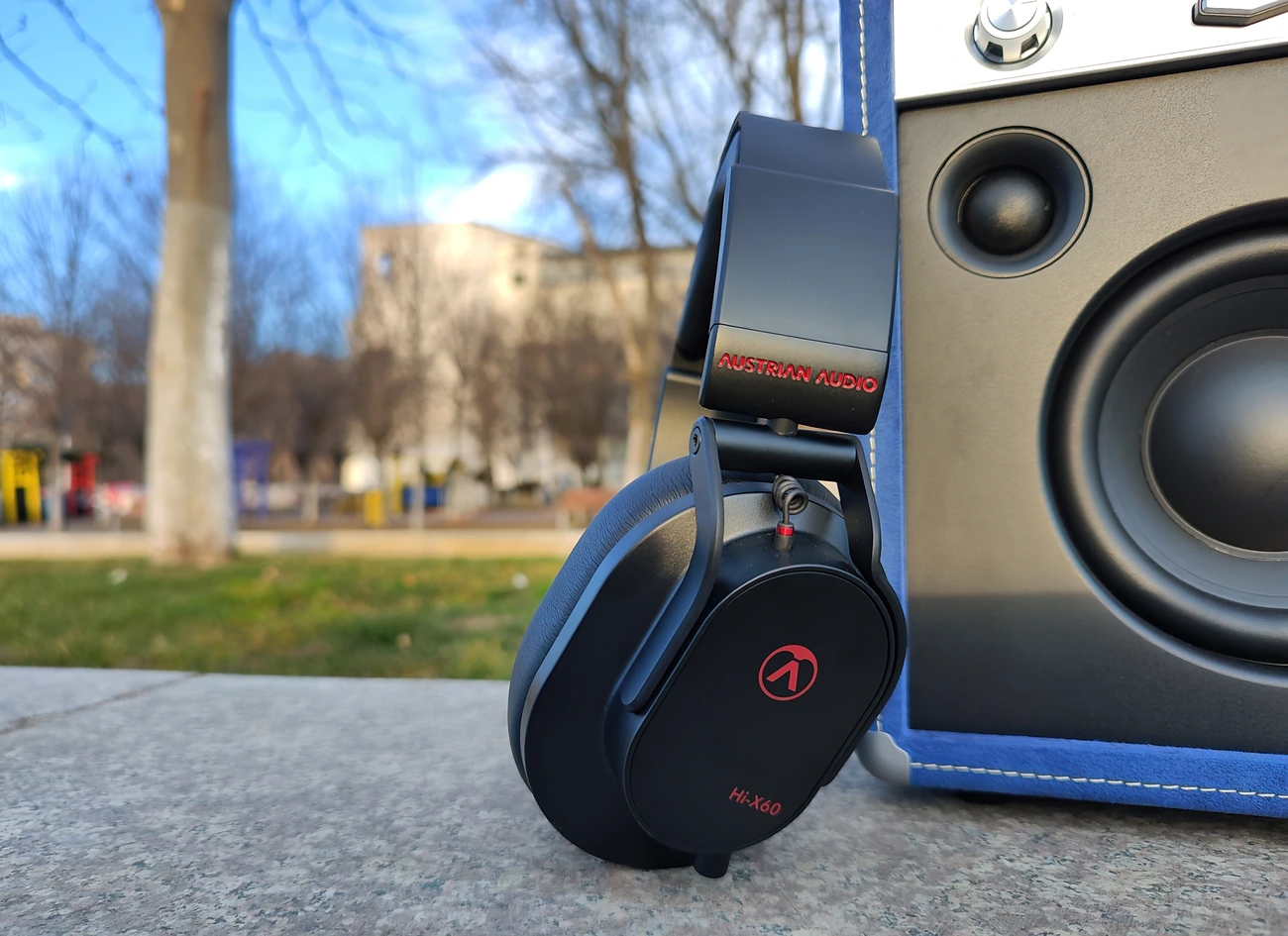 Introduction
Austrian Audio is a super popular company, a continuation of AKG after they closed their offices in Vienna, and Austrian Audio set out to respect the heritage, and since 2017 they've been creating audio products, based on the wealthy experience the staff gained by working with AKG. The core Austrian Audio team is made of 22 former AKG engineers, including management, acoustics, electronics, testing and measurement experts. The company thus continues the over 350 years of cumulative engineering experience to give music lovers the best audio products possible, with even better quality than AKGH had, to stay relevant and take on all the competition. The company offers R&D services too, and you can purchase the headphones they make from other sellers as they do not sell directly on their website. I recommend checking out Amazon for the best prices, best support and a reliable, long return window, to make sure you get along with the signature of your purchase and to ensure you're happy. On the build quality and reliability you can be sure you won't have problems since Austrian Audio products are made by AKG staff, and AKG products generally don't break easily. 
It should be noted that I have absolutely no affiliation with Austrian Audio, I am not receiving any incentive for this review or to sweeten things out. I'd like to thank Austrian Audio for providing the sample for this review. Every opinion expressed is mine and I stand by it. The purpose of this review is to help those interested in the Austrian Audio Hi-X60 Closed-Back Dynamic Headphones find their next music companion. 
Product Link
You can grab one from www.amazon.com here: https://amzn.to/41ZZp4O
If you're in the UK, you can grab one from www.amazon.co.uk here: https://amzn.to/3HhQaVE
And if you're from Europe, you can grab one from www.amazon.de here: https://amzn.to/41PH6Qk
Build Quality/Aesthetics/Fit/Comfort
Starting with the design, you can tell from the start that those are headphones made for Studio work, and that will do really well in a studio setting, and which will be able to take a high amount of abuse. In fact, this is not just me saying this out of the belly, but I actually took those headphones every single day, for 2 months, for two hours, to be my gym headphones, with a Shanling UP5 Bluetooth Receiver, so I can say for sure those are headphones that can take a beating, and nothing will break in them. In fact, most headphones get destroyed by such a treatment, especially the earpads, but Hi-X60 look like they did on the first day, so I can say you will be super happy with the build quality.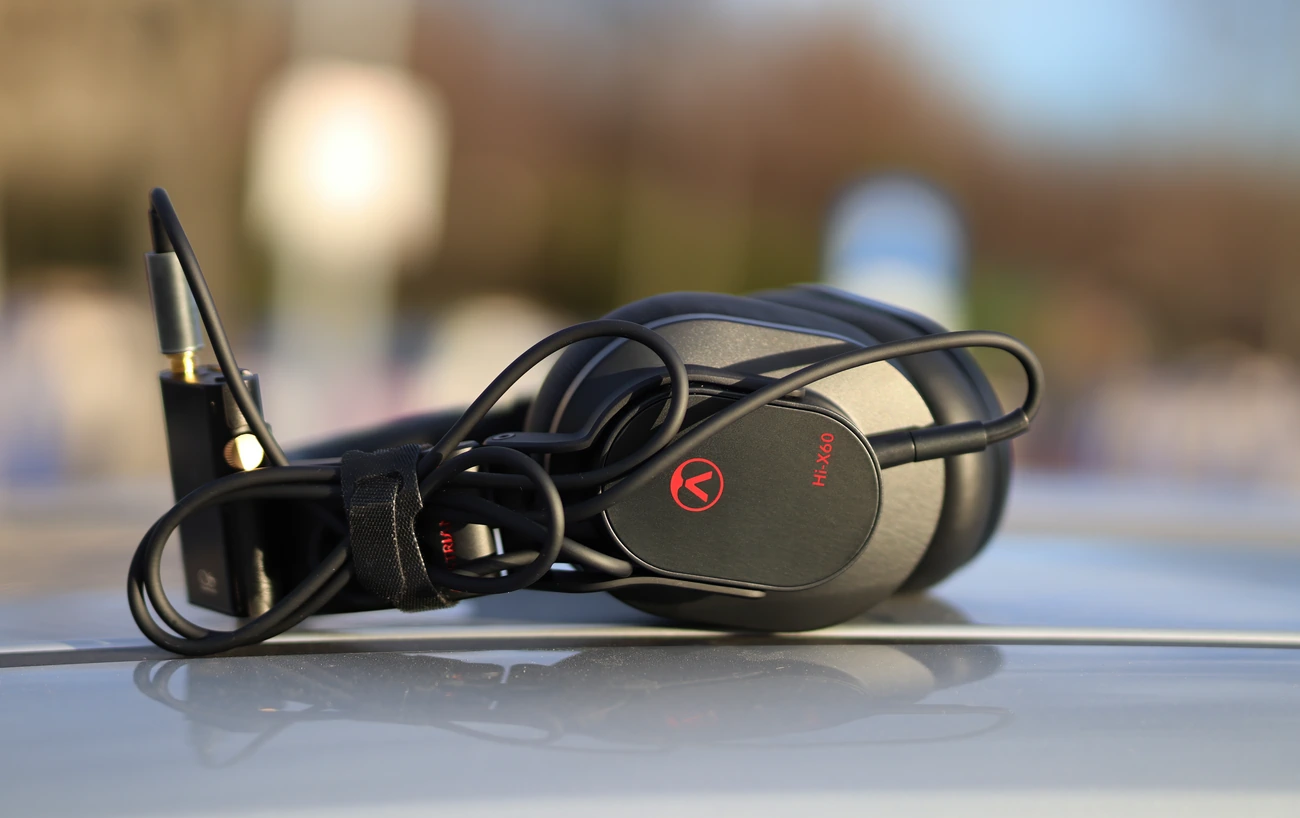 Moving forward, you will notice that they offer super nice passive noise isolation, about 20 dB – 25 dB, which isn't as high as IEMs and Customs, but is super nice. They do leak a little bit, but not enough for it to be a problem, and you have to listen really loud for someone else to actually hear what you're enjoying in your cups. The design was made in such a way that they are continuing the signature of the HI-X6 series, and they are best suited for loud environments such as studios and FOH (Front Of House). 
The company promises remarkable comfort and I can confirm that they do have remarkable comfort, to the point where I can literally run while wearing them for about 35-45 minutes, then do all my workouts while still wearing them. The cup tightness is just right for them to not fall from my head but to be secure there. The earpads are soft, not quite as HE1000 V2 Stealth, but very soft for a closed back headphone. The headband is also soft, and the cable is somewhat springy, but there are two cable options, both single ended, one 1.2 meters in length, and one 3 meters in length. There is an adapter from 3.5mm to 6.3mm included in the package, but although the company considers them somewhat difficult to drive, most portable sources won't have much problems with them. The weight is low, at 320 grams, and the headband has an interesting design, where it is split in two, to offer best relief from forming pressure at the top of your head. Just in case you want to keep those for a few years, the earpads are replaceable with ease. The kid actually includes the headband too, and it costs 79 USD to replace both earpads, and the headband.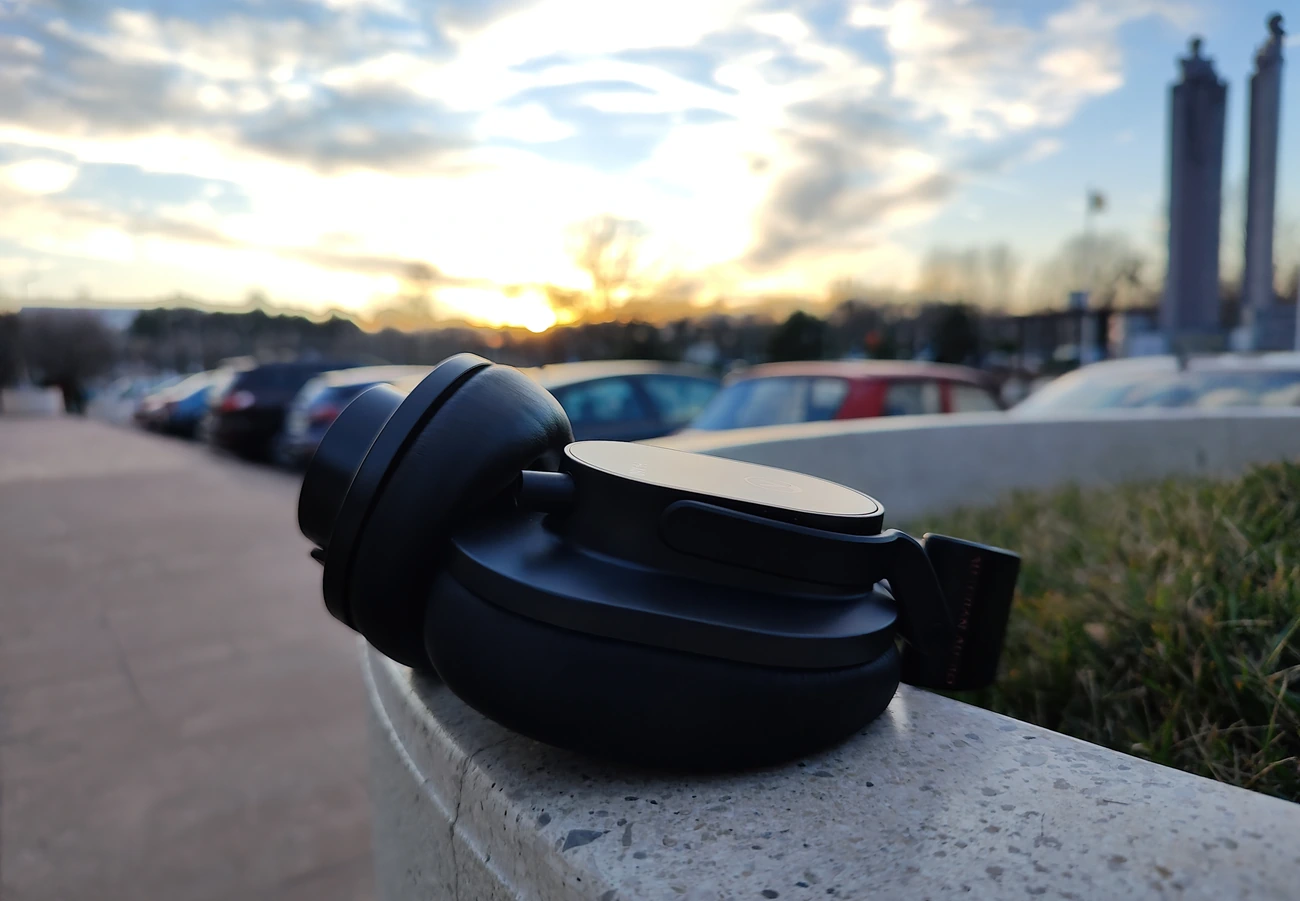 In terms of technicalities, we have a frequency response of 5 Hz – 28 kHz, a THD <0.1%, a recommended input power of 150mW, and a high sensitivity of 110 dB. The impedance is super low, at 25 OHMs, but happily I did not notice any kind of hissing or background noise, even with sources like Astell&Kern ACRO CA1000T. My ears have enough space inside the cups, and the earpads allow for a lot of extra space, which allows me to find comfort with Hi-X60 always, and they feel like they are made for many hours of listening, proving to be the most comfortable closed-back headphones I have heard so far.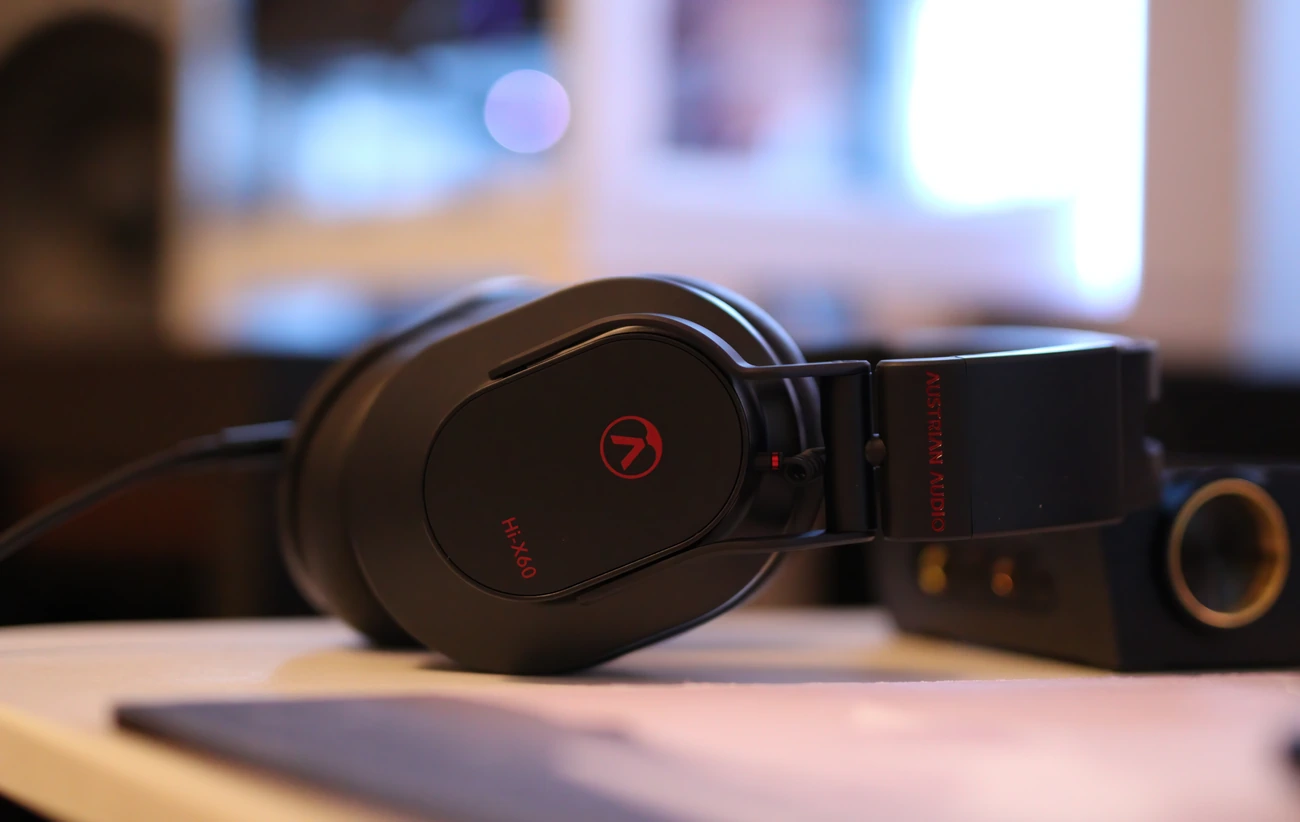 Like all Austrian Audio Hi-X headphones, Hi-X60 features a high excursion driver, with a rigid magnet system. This improves the airflow and allows for the highest magnetic field in its class. Alotgh 44mm might sound like it is small, when there are headphones with up to 60mm drivers available, Austrian Audio was designed to work best with the design it has, and for the size it has, it offers the most rigid membrane that can move the quickest, with the lowest unwanted resonance. 
Sound Quality
Starting with the source and the general signature, Austrian Audio Hi-X60 has a very clean, neutral, analytical sound that is bountiful in detail, and can easily compete in the ~1000 – 1500 USD range for detail and clarity, all while having outstanding bass depth, precision and impact. They are a bit on the colder side tonally, which works well for studio environments, and since I've been taking them for two months as my gym headphones you can guess that I am in love with their sound. To drive Austrian Audio Hi-X60 I've been using a multitude of sources, including Astell&Kern ACRO CA1000T, iBasso DX320, Lotoo PAW 6000, Shanling M3 Ultra, EverSolo DAC-Z6, and Hiby R6 III. While Hi-X60 is quite power efficient, the sound isn't quite as good if you're using super entry-level sources with lower power, like Shanling M0 PRO, HIDIZS XO, or iFi Go Link. This being said, I am quite happy with the sound if they're powered by Shanling UP5, especially for a gym where I can tuck the cable to the headband and have a super nice workout setup that sounds excellent.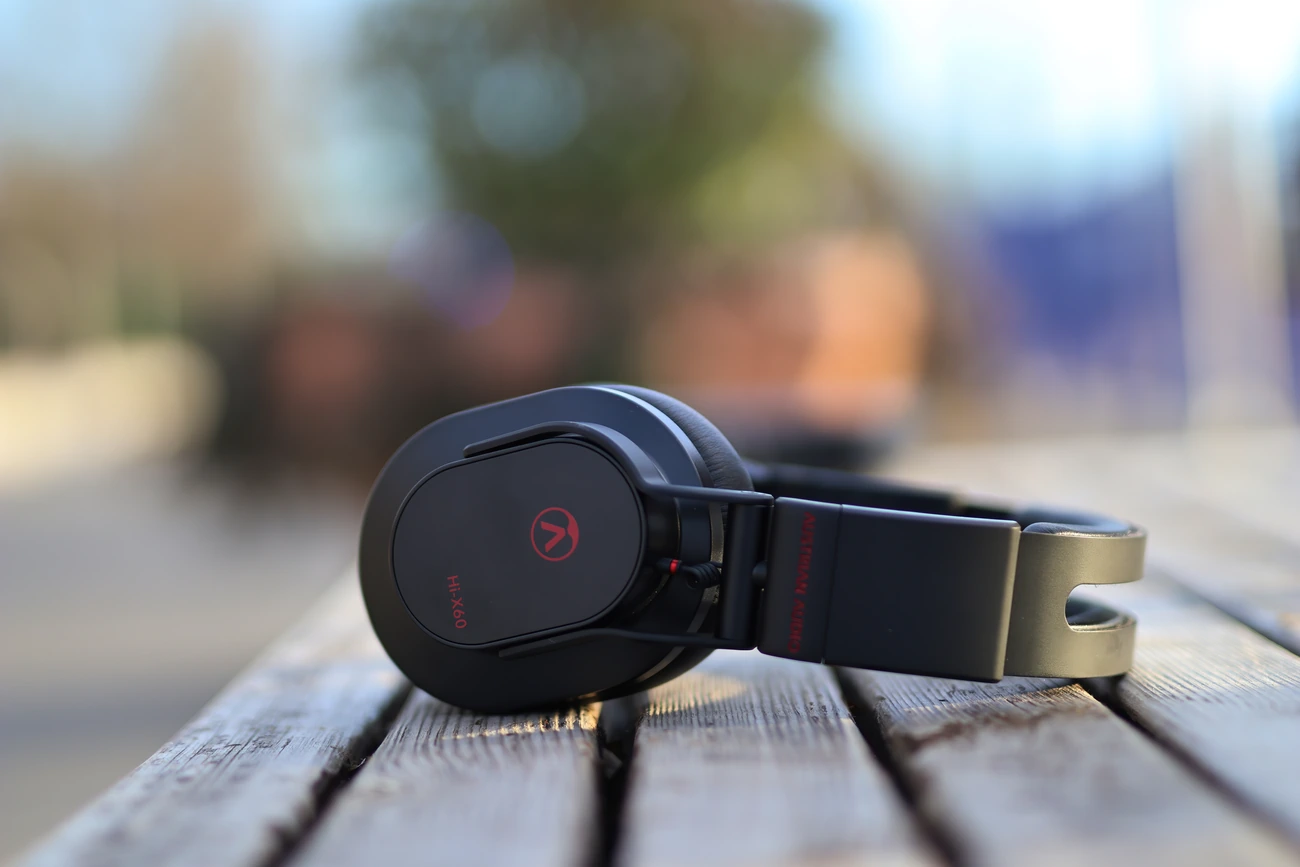 The bass of Austrian Audio Hi-X60 is super deep, clean and controlled. It can climb as low as 20 Hz, which is surprising for a headphone that costs just 399 USD, and they do have quite a bit of sub bass. In fact, it is one of the very few headphones that can actually show bass lines and bass notes even in rock and emo songs, like Hawthorne Heights – Pens & Needles, but the bass really shines with electronic music, where it can literally make the headphones vibrate on your head, so don't disconsider them based on the 44mm driver size, it ain't meek in impulse response, it is just very precise, but very capable and that high excursion is not a joke. For example, in songs like Zomboy – Born To Survive, we have a super large, deep and hard hitting bass that actually stays controlled despite the song being very dynamic and aggressive, and Hi-X60 does a superb job at keeping things distortion-free, but offering a club-like experience right on my head while enjoying my favorite tracks from Zomboy. If you can imagine this, Hi-X60 can totally reproduce the rumble and deep bass notes in the Maroon 5 – Not Coming Home, which I rarely heard reproduced well.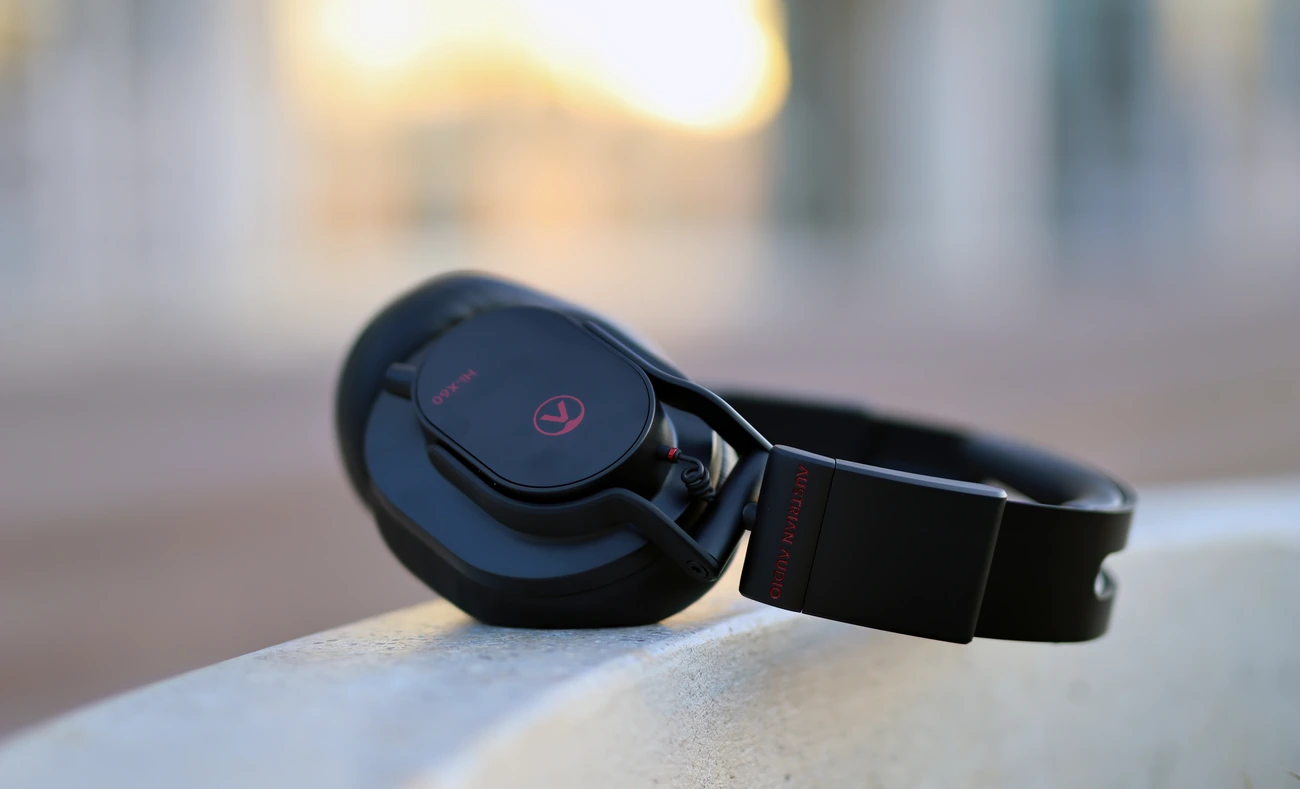 The midrange is somewhat recessed compared to just the sub-bass and the treble, so the whole signature is a bit U-Shaped, but the voices have super good presence and a forward presentation when it comes to both male and female voices, you never feel like the voices are too recessed. In fact, except for a bit of sub-bass super power, the headphones follow the recording very well, and show how music is supposed to sound like, recordings that are forward and aggressive sound aggressive, while music that's smoother, cleaner sounds as such. Everything is really well separated, and Austrian Audio Hi-X60 has superb stereo imaging and instrument separation, to the point where even rather simplistic music sounds impressive, but the best part is with more complex songs, or common songs you never heard on good headphones, such as Maroon 5 – Harder To Breathe, where the guitar is exceptionally forward and punchy, while Adam Levine's voice is super well reproduced.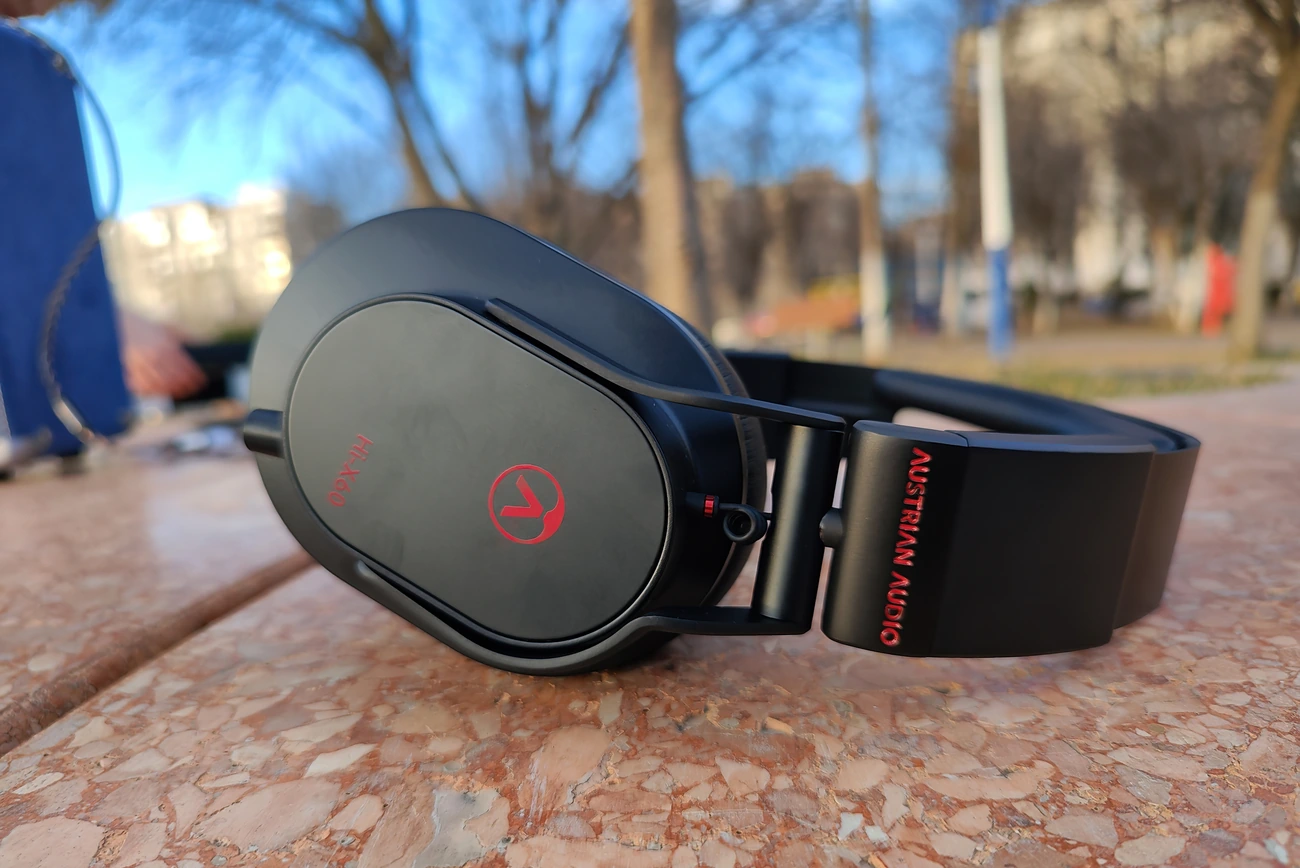 The midrange does not have any peaks or dips, it is very even and natural, which helps a lot if you're a music producer or sound engineer. Hi-X60 is also super good in the treble, where it really extends up to 16 kHz well, it has a good amount of energy, and follows the original signature of the source song well. This means that brighter and harsher recordings will sound as such, while smoother, leaner music will sound smooth and lean. Besides the fact that HI-X60 is closed back, I got another reason for taking them to the gym, and that's this brighter, airier treble, which allows me to listen to pumped up music, and a lot of metal, and hear those cymbal crashes, to keep the motivation and adrenaline going up, so it is the kind of super engaging, super bright and clean headphone that will shine with your music. I think that it has the best treble out of all headphones below 500 USD, when it comes to extension, and how accurate and transparent the treble is. In fact, besides the midrange having a slightly colder tuning, the whole sound is extremely transparent and I like that about them, as much as I like the fact that Austrian Audio Hi-X60 has outstanding soundstage, which expands both in width and height, creating a super holographic, 3D soundstage. We will explore down below how this all compares to other headphones from the price range HI-X60 is selling for. 
Comparisons 
Austrian Audio Hi-X60 vs HIFIMAN Edition XS (399 USD vs 499 USD) – Starting with the comfort, both headphones have roomy earcups, and are super comfortable. On my head, Edition XS feels a bit lighter, the weight is distributed a bit more evenly. Edition XS is a bit harder to drive, and does not have any kind of passive noise isolation, while Hi-X60 isolates quite well from the background noise. The sound is quite different, with Edition XS being a somewhat mid centric headphone, especially when put besides Hi-X60 which sounds quite U-Shaped, has a strong sub bass, and a strong treble, where Edition XS has less sub bass, and a more fuzzy sound in the midrange. While both are very detailed, Hi-X60 is more resolute and more analytical, while Edition XS is smoother, and makes even badly recorded and mastered music easier to enjoy. The soundstage is a bit wider on Hi-X60 but it has a colder midrange, and a more analytic presentation , while Edition XS is light in sound, but is warmer and sounds less analytical, smoother.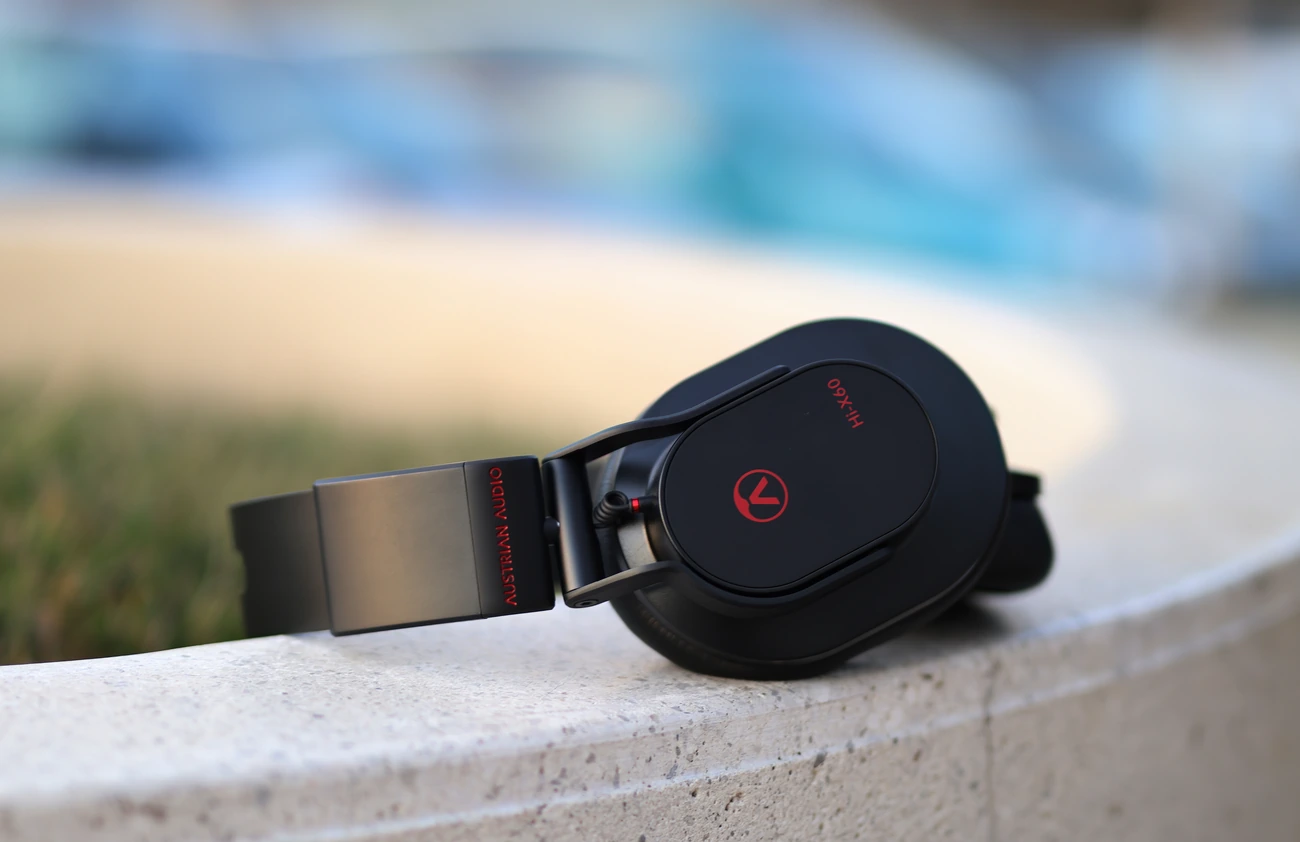 Austrian Audio Hi-X60 vs KLH Ultimate One (399 USD vs 400 USD) – Ultimate one is a smaller headphone overall, so the comfort of Hi-X60 is better, it is a larger headphone with more space for my ears, and a softer headband. The drive factor is similar, both are similarly hard to drive, and both are great with the same sources. There is no passive noise isolation with Ultimate One, and the sound is actually quite different too. The sound of Ultimate One is more of a basshead one, with a really heavy, thick, and impactful bass, less energy in the treble, and more focus on smoothness / fluidity of the sound, while Hi-X60 sounds more Hi-Fi, more resolute, has a lower amount of bass, but a better soundstage too, although Ultimate One is no slouch either. Both headphones are super enjoyable, I would pick Ultimate One if I was a basshead and wanted something impactful and thick sounding, while I would go for Hi-X60 if I wanted something more resolute, more precise and closed back. 
Austrian Audio Hi-X60 vs SVIGA SV023 (399 USD vs 499 USD) – The comfort is similar, but the earpads of Hi-X60 are deeper, the ear pad thickness is thinner, but they offer more space for my ears, so they end up being a bit more comfortable than SV023 in the long run. SV023 is open back and does not offer much passive noise isolation, it is also much harder to drive, and won't do well with weaker sources, having a very high impedance. The overall sound is very detailed on both, but SV023 has that high impedance sound, with super impactful midrange, very good dynamics, even slightly better than Hi-X60, but Hi-X60 is more detailed, more resolute, and has better sub bass impact, which is somewhat lacking in SV023. Both are great options, but SV023 has some of that audiophile tuning that's made to relax and enjoy music to, especially if you rock to some older and more relaxing music that's typically considered high quality, while Hi-X60 is more versatile and in my experience works with everything, but especially well with new music. 
Austrian Audio Hi-X60 vs OLLO S5X (399 USD vs 489 USD) – The comfort of HI x60 is a bit better than that of the S5 X, the overall ear cups are larger on HI-X 60, the earpads are thicker, and there is simply more space for my ears to sit inside. The headband is slightly more comfortable on S 5X, but X5S does not offer any kind of passive noise isolation, being open back, while the Hi-X60 is open back. All in all, the build is great on both, but the wood on S5X scratches after some wearing, while Hi-X60 looks pristine and like new. OLLO makes their headphones a bit harder to drive, but that shouldn't be a problem and they both sound best with about the same sources. Now, when it comes to the actual sound, they are rather different, S5X is much deeper, thicker, warmer, bassier, and smoother in the treble, being easier to listen to for many hours if you're fatigued by treble, but having less energy up there. The voices are projected forward on S5x compared to Hi-X60, but the biggest difference is not in the voices, and at the end of the day they can be similar, but in the bass, which is more in the sub-bass on Hi-X60, it sounds more controlled and has better quality, but lower quantity, while S5X has much more bass, but keeps it on a looser leash. Overall, the soundstage is wider on Hi-X60, which projects music farther away from the listener, and has better separation, plus better imaging, but this could be attributed to the increased treble too, as most listeners will hear more treble as an increased soundstage, including me. Both make great headphones, I prefer S5X while walking outside, and I take either it or HE1000 v2 Stealth, but for indoor and for when I need some passive noise isolation, or when I'm tired and I want to listen at quieter volumes, with a lower distortion, Hi-X60 is my choice. 
Value and Conclusion
We have outstanding value with the Austrian Audio HI-X60, it is a headphone I have enjoyed greatly and which I love to bits for its super detailed sound, excellent comfort, easy to drive design, and super nice design. In fact, I like it so much that I am adding it to the Audiophile-Heaven Hall Of Fame, and I will most likely continue using it for my gym sessions, it has the right energy to give me the power to keep on losing weight, continue improving on my fitness and just reminds me of how awesome this hobby of ours can be.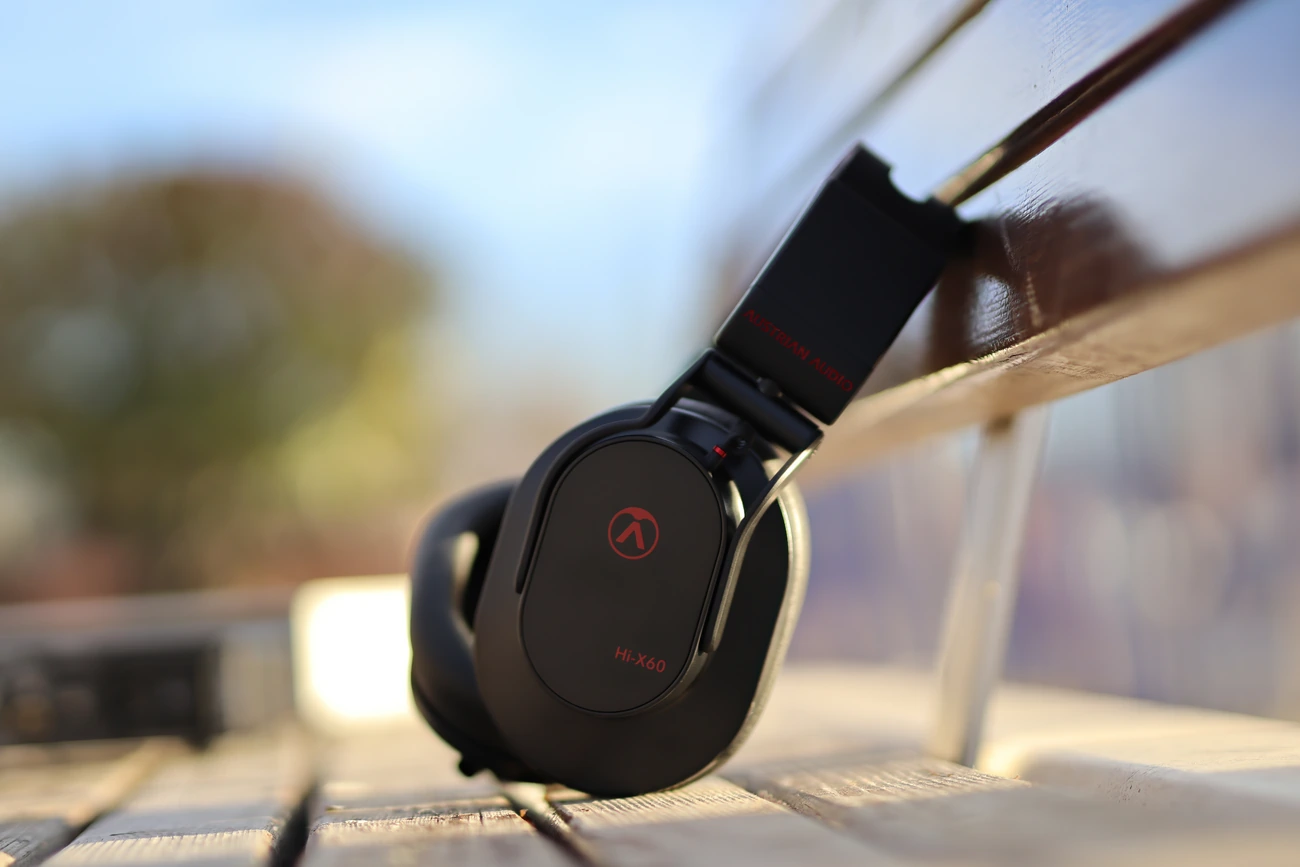 At the end of the day, if you're looking for a closed-back headphone that has a wide soundstage, exceptional stereo imaging, instrument separation, a deep and controlled bass, and a bright, sparkly treble, with super good detail, resolution and which can be driven well without too much trouble, and which will stay comfortable on your head even after an entire day, Austrian Audio HI-X60 is a superb option and a headphone I fully recommend, based on my own daily experience with them. 
Product Link
You can grab one from www.amazon.com here: https://amzn.to/41ZZp4O
If you're in the UK, you can grab one from www.amazon.co.uk here: https://amzn.to/3HhQaVE
And if you're from Europe, you can grab one from www.amazon.de here: https://amzn.to/41PH6Qk
---
--- Please remember to stay safe, and always have fun while listening to music!---
 - If you have a dime to spare, please donate, and help us! It would make the day brighter for me and my wife- 
---
Full Playlist used for this review
We listened to more songs than those named in this playlist, but those are excellent for identifying a sonic signature.  I recommend trying most of the songs from this playlist, especially if you're searching for new music! The playlists are different for Spotify, Tidal and Youtube, and based on the songs I enjoy and are available on each!
https://www.youtube.com/playlist?list=PL_cjBXGmwSHSdGcwuc_bKbBDGHL4QvYBu
https://open.spotify.com/playlist/5J3oloz8Riy9LxEGenOjQ0?si=979ba4f082414be7
https://tidal.com/browse/playlist/330fd544-8e5b-4839-bd35-676b2edbb3d5
--- Contact Us ---





---