Moondrop Blessing 3 Earphones – Abundant Music Synapse 
Moondrop Blessing 3 is a $319 USD pair of In-Ear Monitors, with 2 Dynamic Drivers + 4 Balanced Armatures configuration, which has a superb design, and is made to take over the midrange IEM market. Today we will be reviewing them together, and we will also be comparing them to other high performance IEMs, including KIWI Orchestra Lite, Xenns Mangird Tea 2, Periodic Audio Titanium Ti V3, and 7Hz Eternal.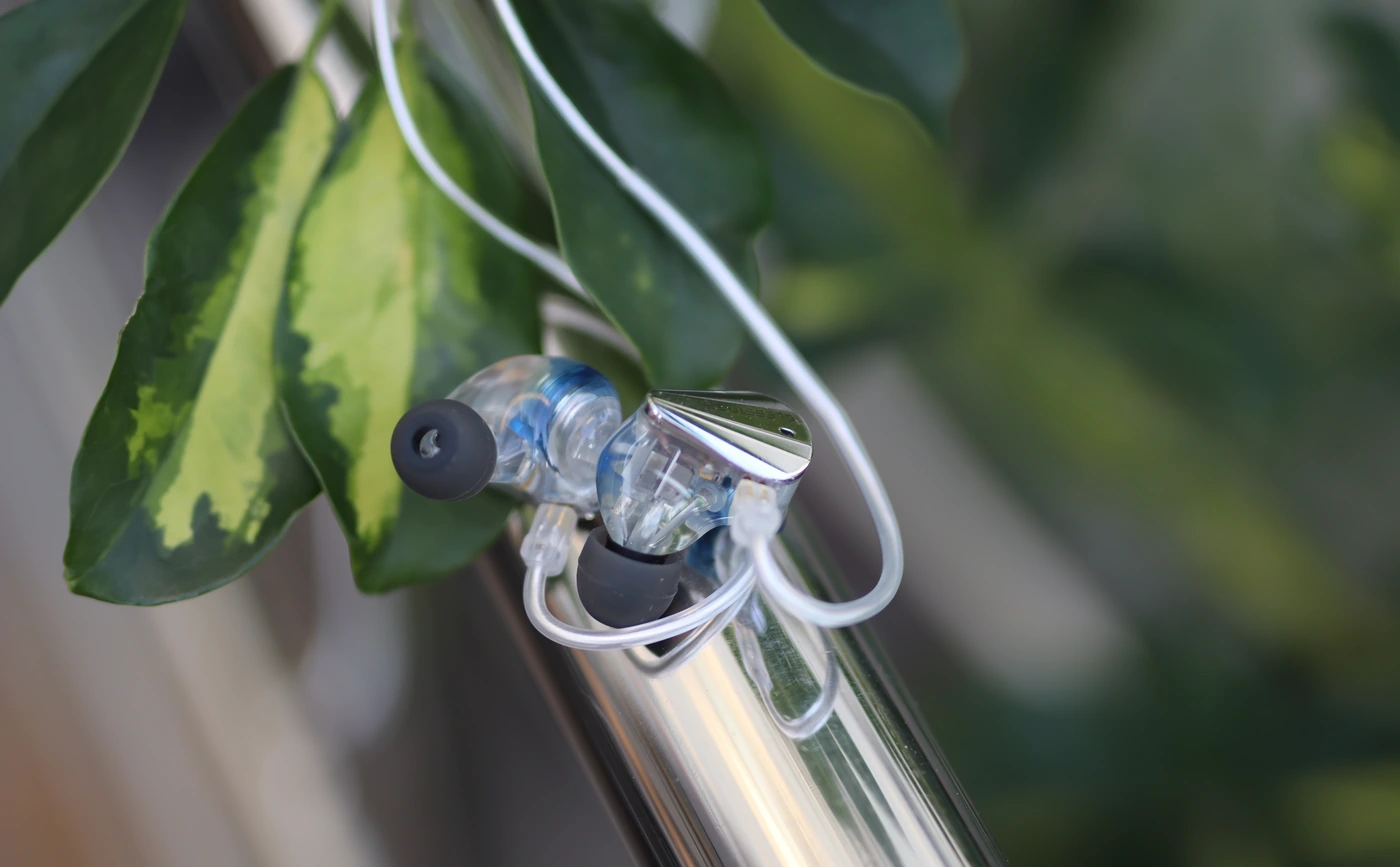 Introduction
Moondrop is a super popular Chifi company that's been popularized by both reviewers who discovered their products and kept recommending them, but also by shops who made them easily available for the western market. They have a large selection of products, both some exceptional entry-level gems, but also some super interesting flagships, but today's Blessing 3 is a midrange, something new for our review selection. One of the most popular sellers for Moondrop is Linsoul, a huge shop that makes sure you will order and receive your favorite products with ease, have outstanding warranty and the best prices. If you're not entirely comfortable with ordering directly from them, Linsoul is one of the biggest sellers on Amazon, so if you ever purchased a Chifi product, you likely already ordered from Linsoul directly, or indirectly. All in all, the company is super pleasing to work with, and has many giveaways, so all the more reason to check out their official website too. 
It should be noted that I have absolutely no affiliation with Moondrop or Linsoul, I am not receiving any incentive for this review or to sweeten things out. I'd like to thank Linsoul for providing the sample for this review. Every opinion expressed is mine and I stand by it. The purpose of this review is to help those interested in the Moondrop Blessing 3 IEMs Earphones find their next music companion. 
Product Link
You can grab one from www.amazon.com here: https://amzn.to/3E71phC
If you're in the UK, you can grab one from www.amazon.co.uk here: https://amzn.to/3KLDsjK
And if you're from Europe, you can grab one from www.amazon.de here: https://amzn.to/45zQ1Xw
Build Quality/Aesthetics/Fit/Comfort
Starting with the build, we have some of the most beautiful looking IEMs that I ever laid my eyes upon, with the Blessing 3. Those are some of the IEMs that use anime girls on the packaging to appeal to the anime / manga community. Beyond this, I see anime as part of the world wide art, and a nice medium for expression, so I don't think it is a negative to use this medium in any way. Beyond the popularity of the package, Moondrop always has a rich package, and we have a really nice cable, a transport case, a 3.5mm to 6.3mm adapter, and multiple eartips. Moondrop is building Blessing 3 as a continuation of the highly acclaimed Blessing and Blessing 2, both of which gained recognition for the exceptional price / performance ratio they offer, along with the superb comfort they had. 
The comfort of the Blessing 3 is superb, and they have one of the most ergonomic shapes on the inner part, with superb pointy and extravagant shells on the outside. Moondrop has never been pleased with doing low effort jobs, so we have a complex driver setup, with 6 drivers playing for each ear, 2 Dynamic Drivers and 4 Balanced armatures. Those are all arranged in a HODDDUS or Horizontally Opposed 2 DD Module, which indicates that the two dynamic drivers come composed firing opposed to each other. This is designed as such to offer better dynamic range, lower distortion and to provide a smoother high-end response than the previous versions of the Blessing. The computer shell is actually made of Stainless Steel, and it has an eye-catching interplay of light and shadows, result of the high-precision CNC machining and hand polishing.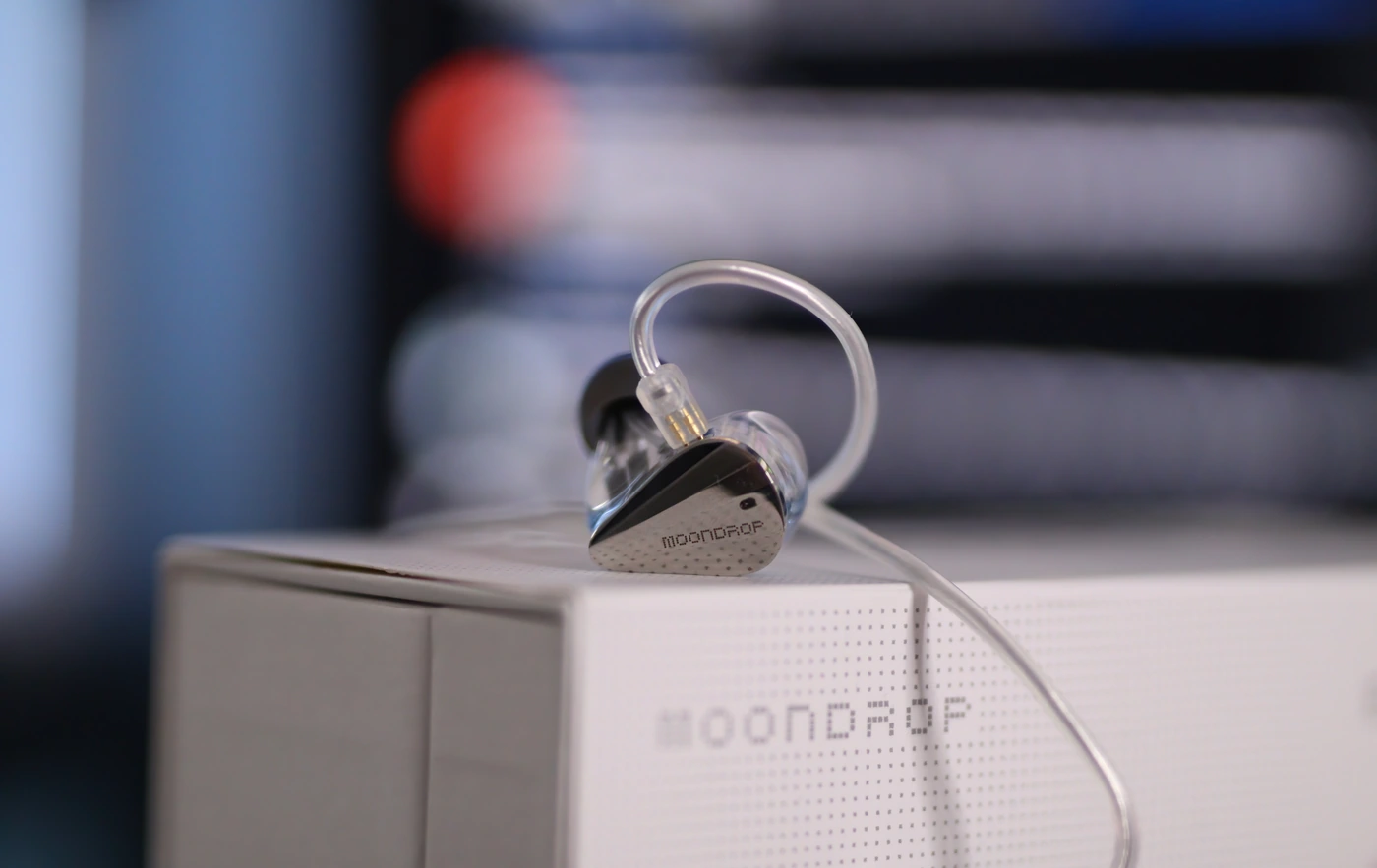 While two dynamic drivers firing opposed from each other is something new, the company includes even more as far as tech advancements go, having a physical crossover circuit, made from an efficient and compact 3D structure that is designed to help with the filtering of frequencies. Moondrop has great pride in working with HeyGears, one of the largest 3D printing providers world-wide, and if this sounds familiar, it is because there are a few others that have a partnership with them too. The body is as such made of 3D building resin, which is great, as this material does not cause allergies in contact with the skin, and ensures you can wear Moondrop Blessing 3 for many hours in a row with no fatigue or other issues.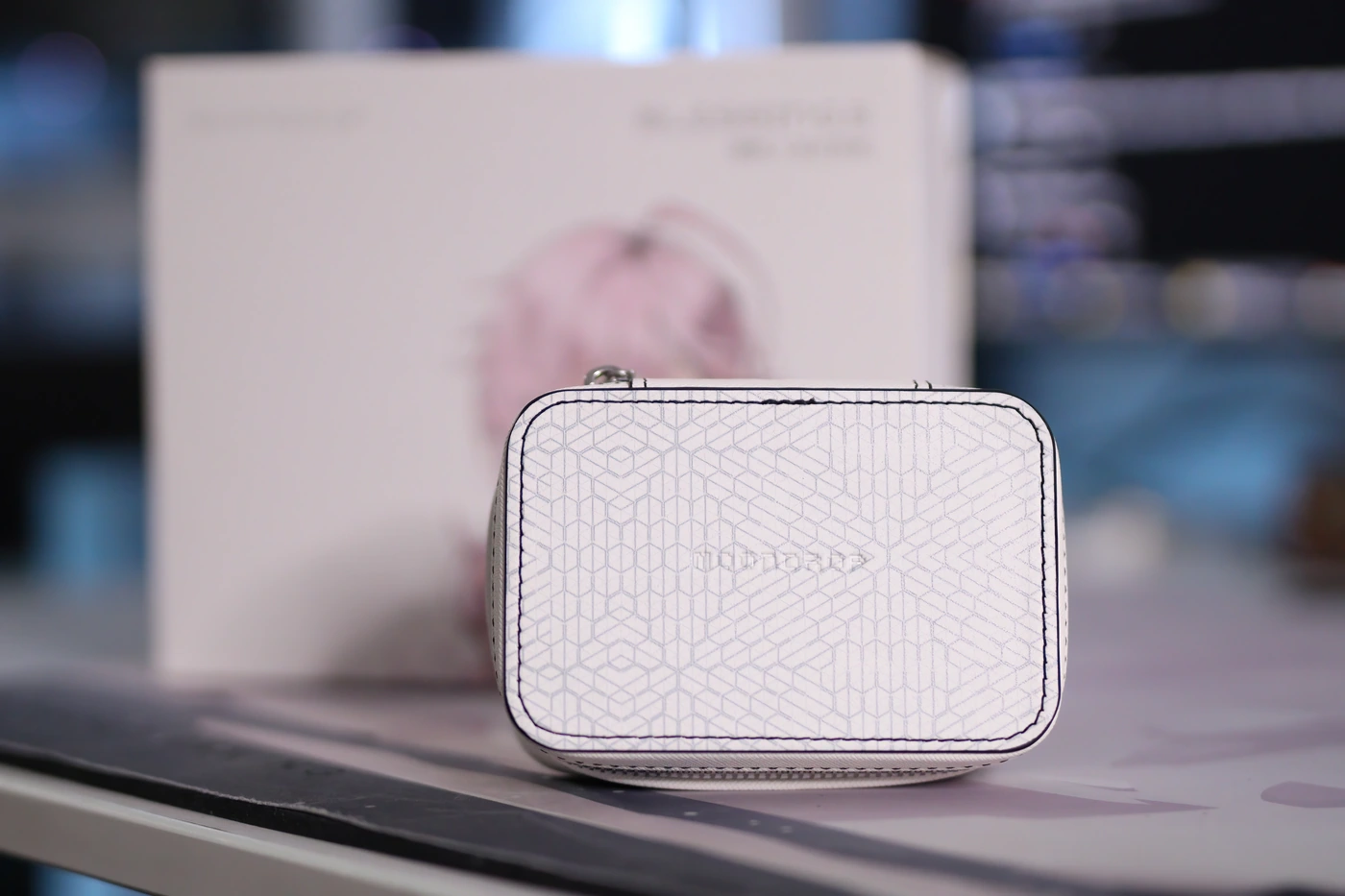 There is one interesting graph that Moondrop offers at first on their website, which is incredibly flat, and it shows the full-band phase consistency. This means that the IEMS are fully in phase, but that is not a frequency response graph, and the sound response / frequency response is very different from that graph. The actual frequency response graph can be found below, and it shows the Blessing 3 trying to follow as best as it can the Harman Curve in response. This being said, it ends up sounding more V-shaped and has more sub bass, more bass, and a higher treble than the traditional Harman Curve.  
Starting with things that are more material, the cable is replaceable and it is based on a 0.78mm 2-Pin connector, but even better, the default cable is exceptional in quality, being ended in a 3.5mm single ended jack, but being a silver plated copper cable. The cable is very flexible, and doesn't have any kind of microphonic noise, although it is somewhat springy and will keep its kinks for a few hours after it is taken out of storage.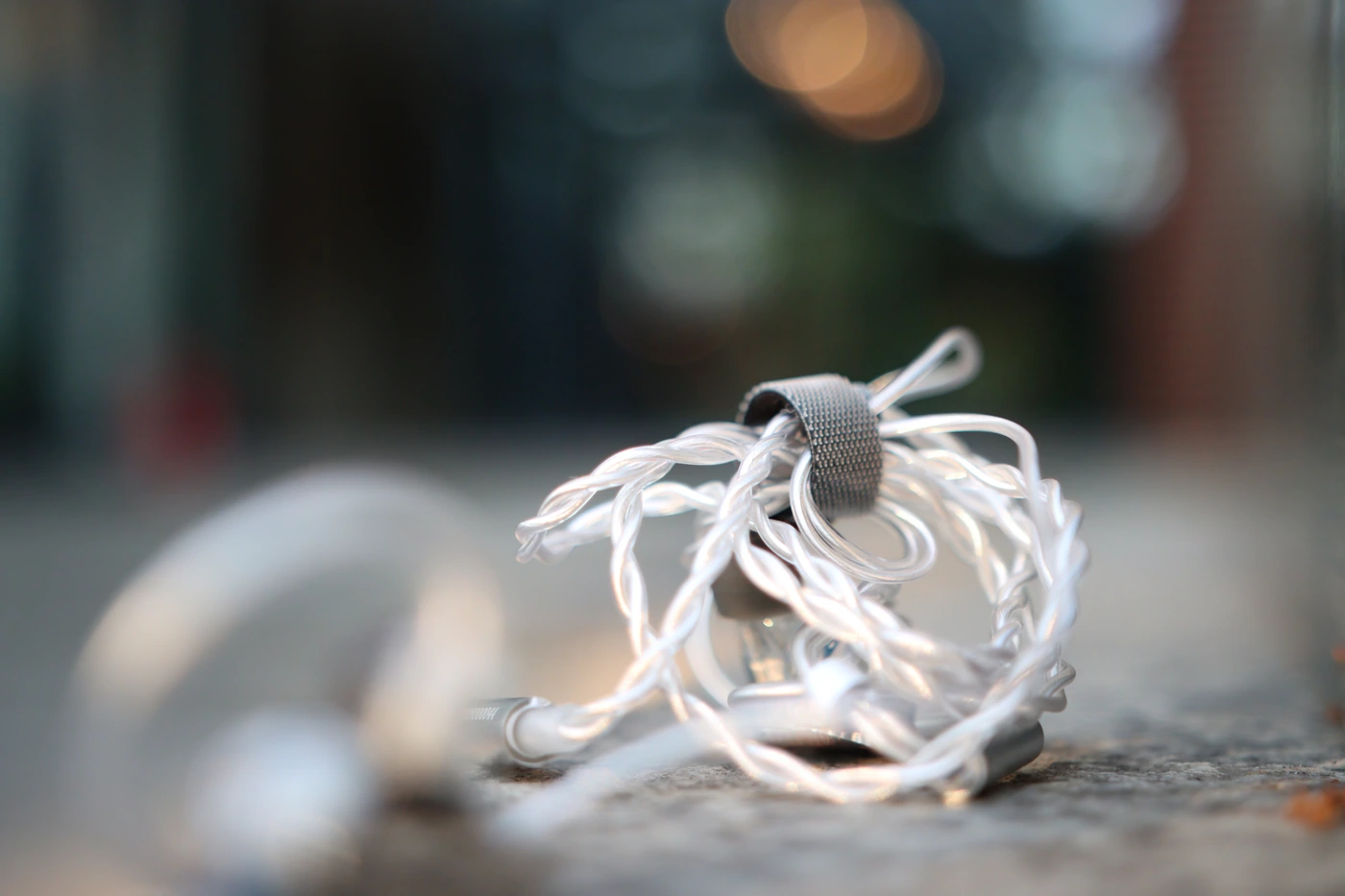 The passive noise isolation is top-notch, and I am always surprised that companies don't even advertise those things, because Moondrop Blessing 3 has over 25 dB of passive noise isolation and you can listen relatively quiet and hear only the music, with me being almost unable to hear the typing on my keyboard. The THD is rated very good at <0.5% for 1kHz, and the sensitivity is extremely high at 120dB. We have a Frequency response promised to be 10 Hz – 30 kHz, but an effective response of 20Hz – 20 kHz which is more of an indication that the company acknowledges that humans cannot hear above 20 kHz or below 20 Hz. The impedance is extremely low at 14.8 OHMs, and this means that you get a really easy to drive IEM, which is sensitive to hissing and source noise. This being said, using a high-quality source for a 300 USD IEM is recommended, and most sources around this price point, like Palab M1 Mini have no background noise or hissing with Moondrop Blessing 3.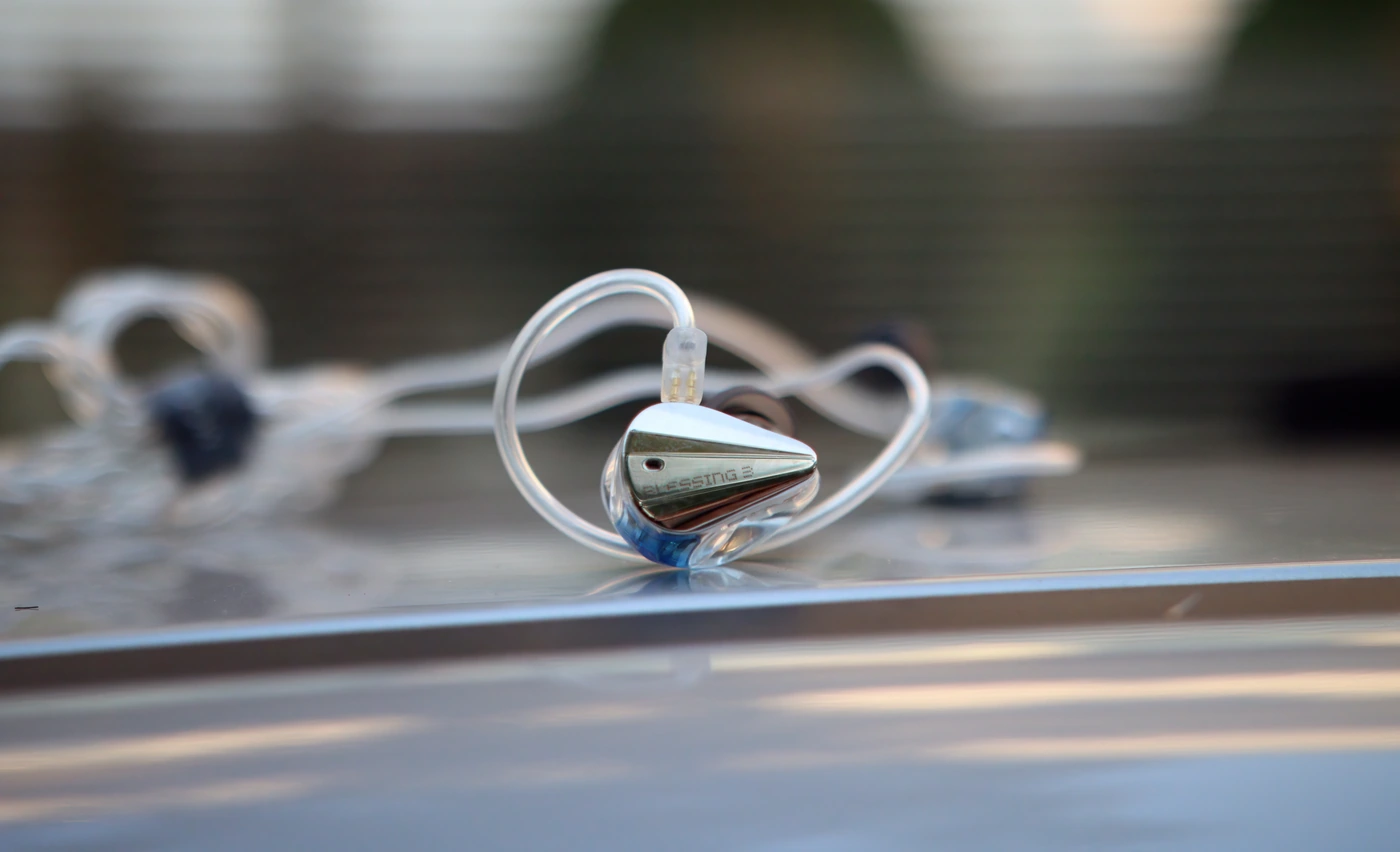 The comfort of the Blessing 3 is super nice, it has no driver flex, no void, no microphonic noise, and generally is incredibly pleasing to wear. I can have them in my ears for hours in a row and never feel the need to take them out. In fact, they are ranked among top 10 IEMs as far as comfort and design goes from what I've tested to date. 
Sound Quality
The source list for this review includes a few favorites and popular options, and quite frankly, my main source for driving the Blessing 3 has been FiiO K9 PRO, as I have it in queue for review at the same time as Blessing 3, but I've also been pairing them with Hiby R2 II, ddHIFI TC35C, Aune S9C PRO, iBasso dX320 MAX TI, Shanling UP4 2022, and Astell & Kern ACRO CA1000T. It tends to sound with all of those sources, although it is somewhat sensitive to the higher hissing of CA1000T, which has a high output impedance. This being said, CA1000T has a really nice dynamic with Blessing 3 and so has DX320 MAX TI, but you'll likely be pairing them with a more entry-level source like HIDIZS AP80 PRO-X, IKKO ITB03 Heimdallr, or HIFI Walker H2 Touch.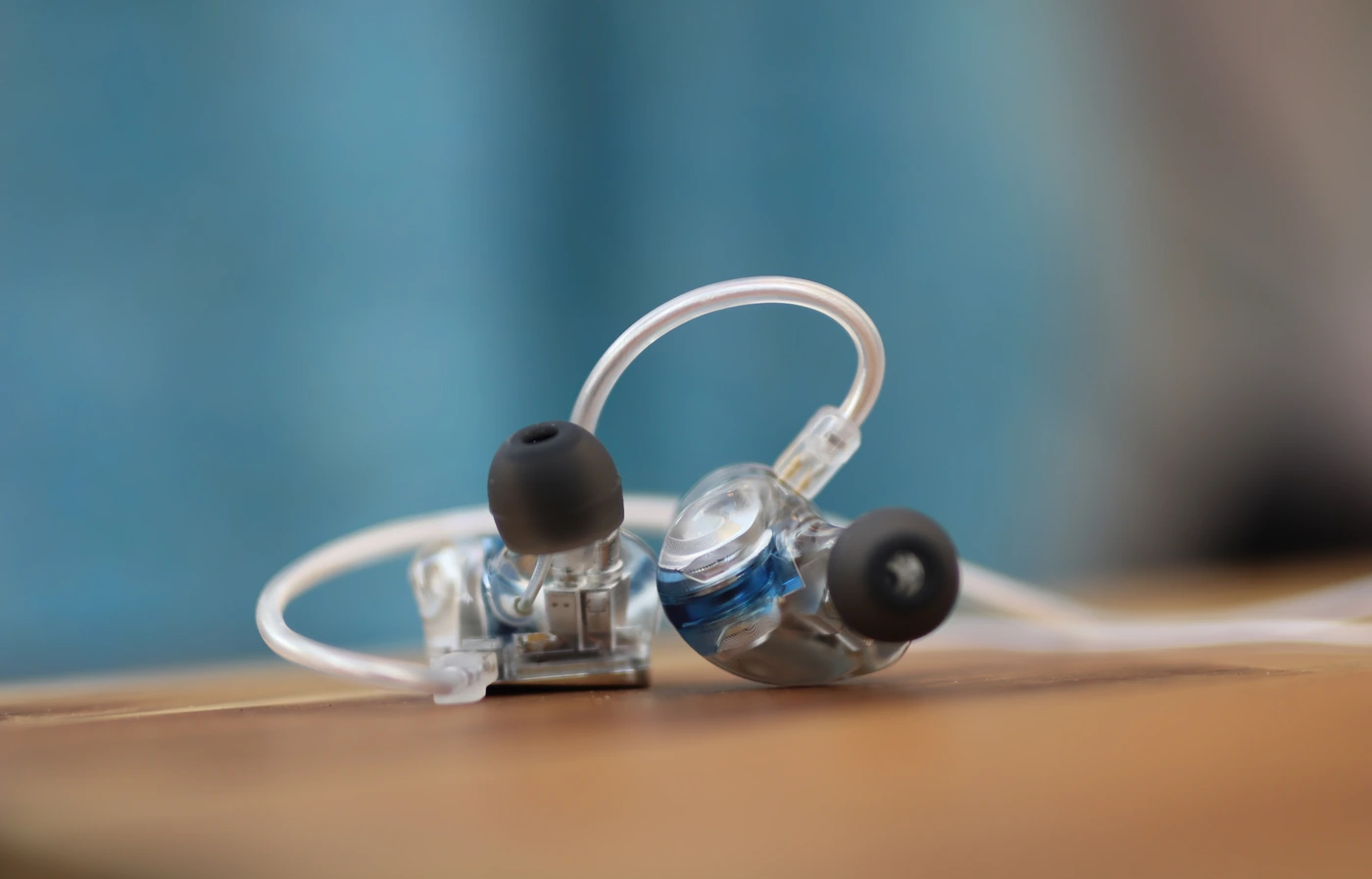 The overall signature of Moondrop Blessing 3 is generally V-Shaped, bright, clean and very detailed. Although the company seems to flaunt a large number of technologies that are supposed to improve on the low end response, and make the sound smoother, it is still a very bright, clean and peppy sounding earphone. I don't think that this is a negative, and it is able to highlight and show detail that even some flagships can't do that well, but it can really be bright at first. The instrument separation is exceptional, and the soundstage is not very wide, but instrument placement and stereo imaging are both top notch.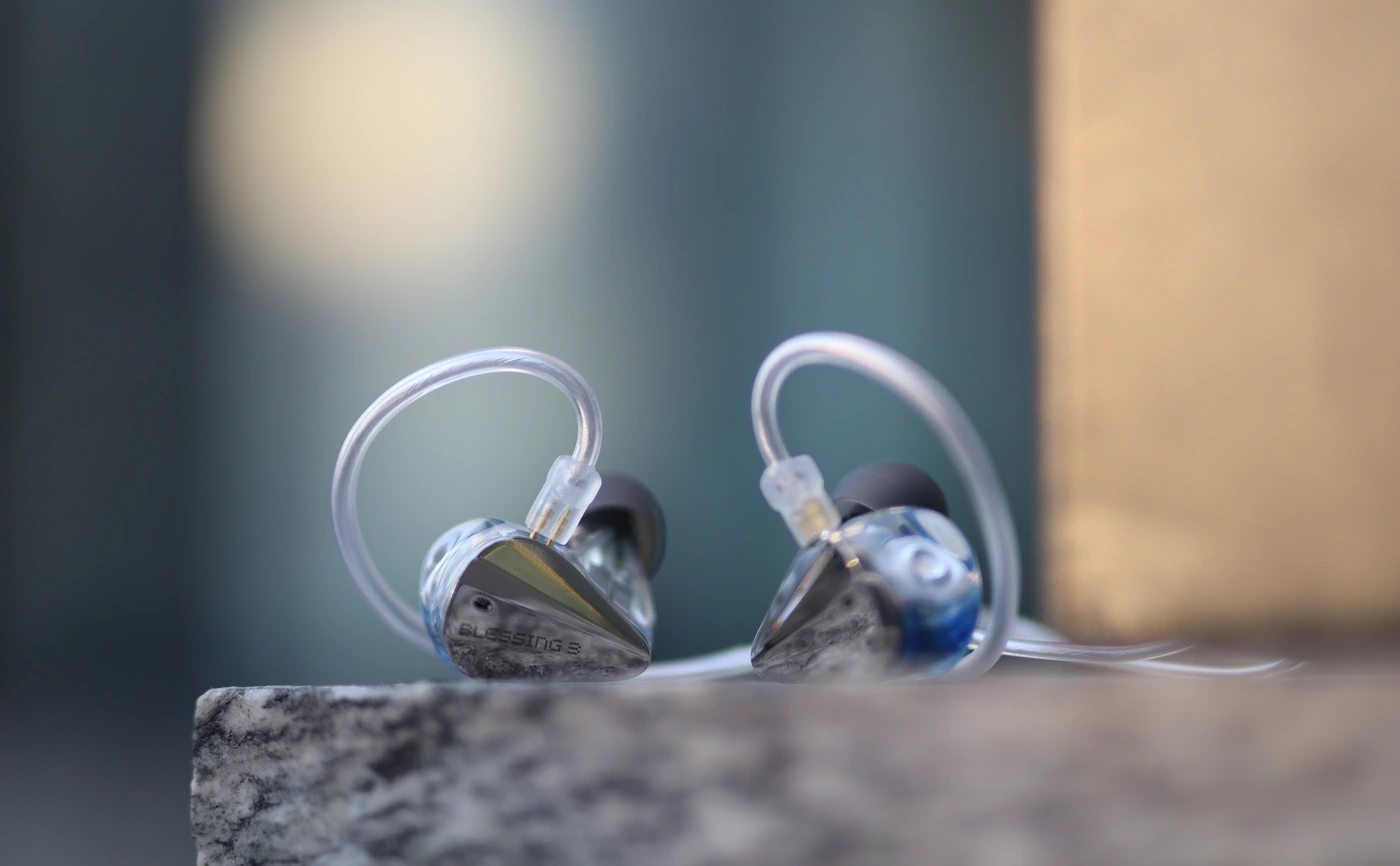 You can say that the bass of Blessing 3 is somewhat emphasized over the midrange, but it is almost a neutral sounding IEM, the V-Shape is modest, and while the bass has exceptional depth and can climb as low as 20 Hz, it is not huge in amount. You need to imagine that those sound more like music sounds like, with a natural bass, rather than basshead IEMs with a huge low end. I found that that the bass has exceptional speed and resolution, and even for songs like Electric Callboy – Arrow Of Love, not only Blessing 3 can totally keep up with the pumped up song, but it provides a very clean and deep bass, also creates the feeling of a texture for synths and electronic instruments when they play, giving the bass a very satisfying, punchy feeling to it. The bass has most of the energy between 50 Hz and 80 Hz, where the punchy feeling with Blessing 3 will be the most noticeable. The upper bass is actually somewhat recessed, and although the main bass gives good substance and fundamentals to music, the sound is only very slightly warm, and the midrange can even be called slightly cold in the tuning thanks to the somewhat recessed upper bass / lower midrange. 
While some IEMs sound deep and emphasize male voices, Blessing 3 will apply an actual blessing on guitars, synths and female voices, far more than it does so for male voices, and the sound is really clean, detailed and fun to listen to with electronic music. For Rock and Metal, the sound is on the slightly thin side, which can be fun if you enjoy a colder / brighter signature that's open sounding and sparkly, rather than a deep and warm tuning. Moondrop Blessing 3 is much more an engaging and uplifting sounding IEM, rather than a relaxing and smooth one. The resolution is incredible for the price point, and while I never heard or reviewed the original Blessing or Blessing 2, the new Blessing 3 is exceptional for the price point it is selling at.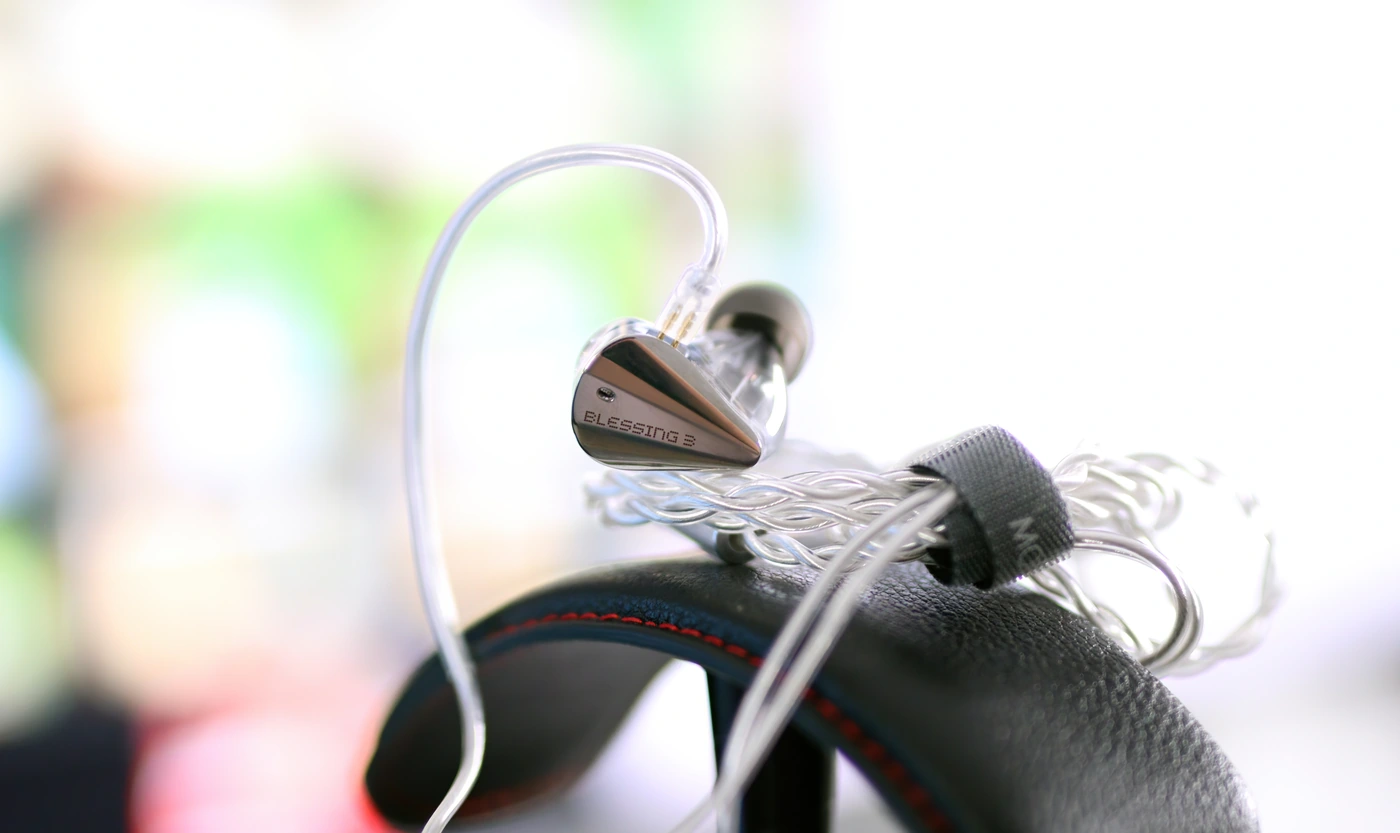 The treble is bright, clean and sparkly, airy and has a lot of energy. We have exceptional treble extension, and like everything with the Blessing 3 so far, it is incredibly good for the money, but really bright in the tuning. I can see some people being scared away by the treble brightness, but I can add that it is not metallic sounding or harsh sounding, just there is so much of this treble that it can be hard to handle at times. I absolutely love the metal and rock presentation with the Blessing 3, and for Jazz and slower music, it sounds analytical, detailed and simply puts a real treasure in my ears. Overall, as long as you're not sensitive to treble and as long as you don't want a really warm / smooth sounding IEM, Blessing 3 will be way above your expectations, and should prove to be one of the best sounding IEMs you can grab for the money as far as the technical part of the sound goes. The soundstage of the Blessing 3 is natural, instruments play around you, and somewhat at the edge of your head 
Comparisons 
Moondrop Blessing 3 vs Kiwi Ears Orchestra Lite (319 USD vs 249 USD) – Starting with a really strong competitor, which is priced lower, and also sold by Linsoul, Orchestra Lite has been received really well by everyone, both market and reviewers, but the comfort and shape is still a bit better for Blessing 3, although I have great comfort with both and for my medium sized ears both are comfy for many hours without issue. They are both easy to drive without any remarkable features, although Orchestra Lite seems a bit more sensitive to source noise and hissing than Blessing 3. I love and enjoy the signature and tuning of both, they are both super detailed, clean, the instruments are well separated, and both have a deep bass that's detailed and can keep up with fast music. The main difference is that the bass of Blessing 3 is faster, it has a more punchy sound, the midrange is colder, and the treble has better air / sparkle / impact. This being said, neither isn't necessarily more V-Shaped, they are similar in tuning, Blessing 3 sounds more analytical and more technical, it is a master of detail more, while Orchestra Lite is great and is surprising for the 250 USD price bracket, but Blessing 3 does everything just a bit better.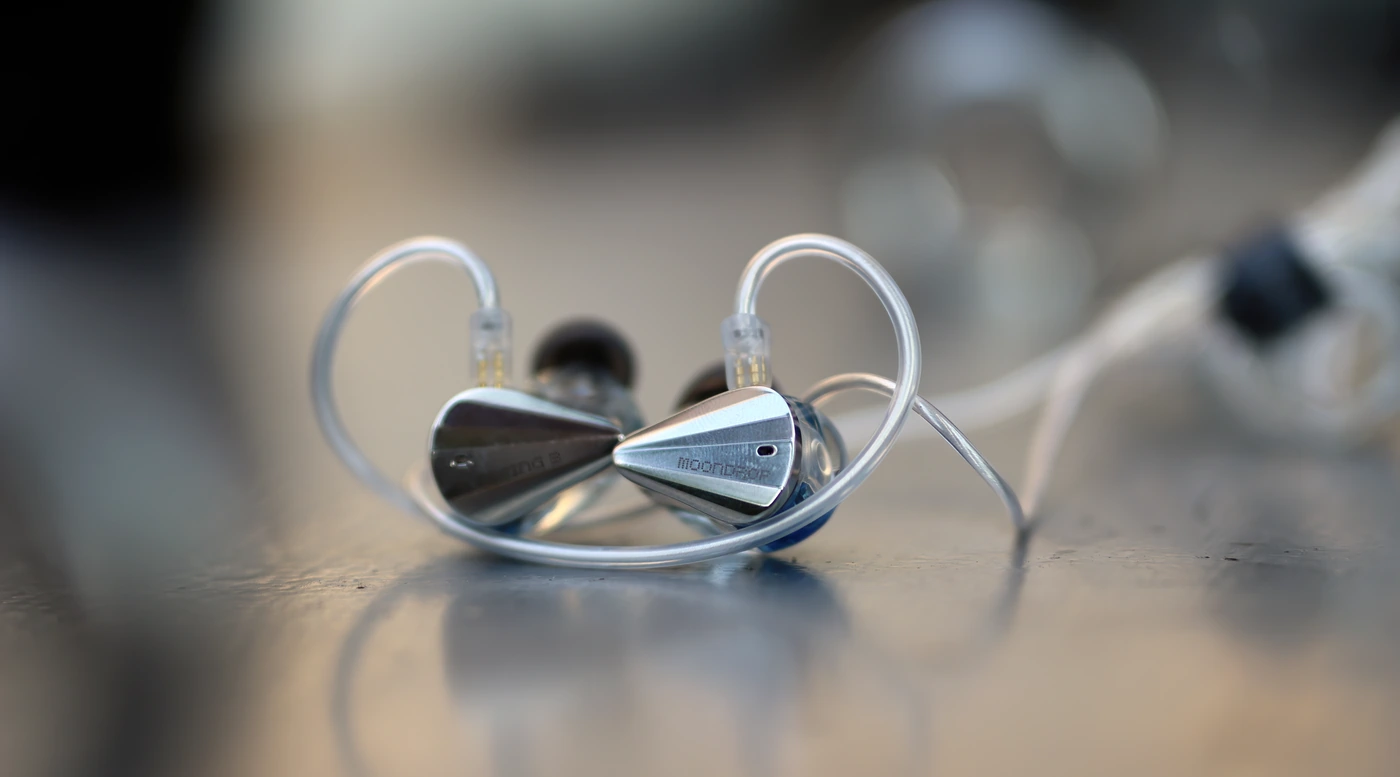 Moondrop Blessing 3 vs Xenns Mangird Tea 2 (319 USD vs 349 USD) – We have a good comfort and design with the Tea2 too, which has a resin shell and exceptional cable from the start too, but for my ears Blessing 3 sits better, has a more natural and ergonomic shape, and they generally feel easier to wear for long periods of time. While both IEMs are easy to drive and sensitive to hissing / source noise, Tea 2 is considerably more sensitive to the source quality, as it has a forward midrange where you will hear problems really quickly. The tuning is generally mid-froward for the tea 2, so there is noticeable roll off in the bass and in the treble compared to the Blessing 3 which has better extension for both. It feels like Mangird Tea 2 extends more in the width of the sound, while Blessing 3 has a better depth, more bass impact, more treble sparkle, better detail, better resolution, the bass is faster and it follows impulse response better, being able to create the feeling of texture when synths and electronic instruments are playing. Tea 2 will be best for those who know they want a linear sounding IEM, or an IEM with a midrange – forward tuning, while Blessing 3 will be a blessing for everyone else, and is generally safer to recommend as far as you can digest a brighter tuning.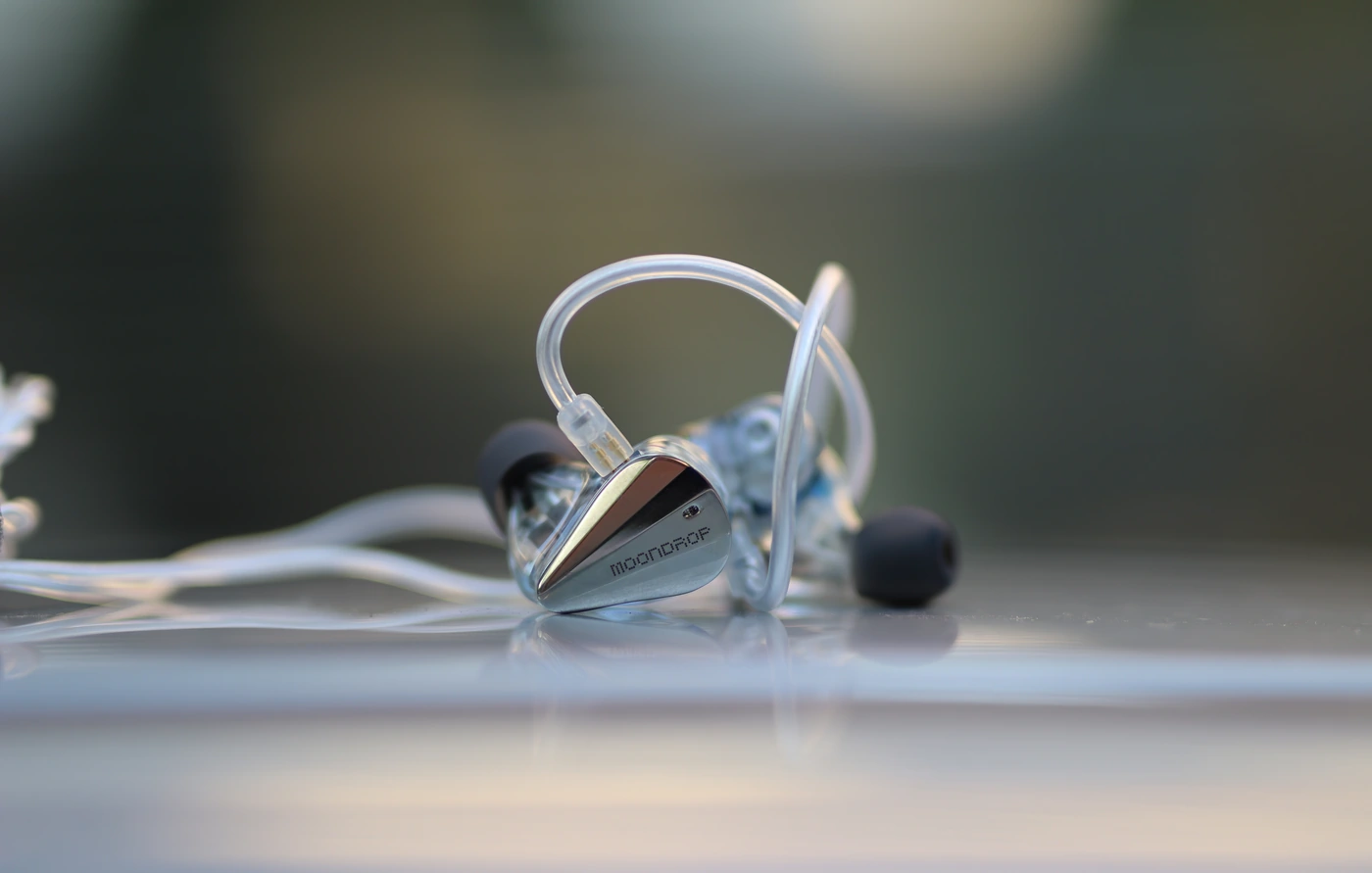 Moondrop Blessing 3 vs Periodic Audio Titanium Ti V3 (319 USD vs 299 USD) – We have the only IEM that sits straight-down this year with Titanium, and in general with the selection that Periodic Audio has, but this doesn't provide a better comfort or passive noise isolation, and once again Blessing 3 wins hands-down in comfort, passive noise isolation and design. The cable of Blessing 3 is also much better than the cable Periodic Audio has for their IEMs. The sound is V-shaped with both IEMs, but Periodic Audio used a much more aggressive tuning and overall midrange dip compared to their older IEMs and also compared to most of the market. This means that Titanium will sound brighter, but also much deeper and have a deeper bass than the Blessing 3 which has a tighter, more natural midrange and overall sound. All in all, they both have good detail and resolution, and both have good value. It is easier to go with Blessing 3 for the improved comfort, better build quality, better package and mode natural midrange. 
Moondrop Blessing 3 vs 7Hz Eternal (319 USD vs 249 USD) – The comfort of the Blessing 3 is much better, since it has a smaller body, that is more ergonomic in design, although the outer shell is more interesting when you look at the Eternal and its magical glass. Both are sold by Linsoul, and in fact most of the IEMs in today's comparison are, so there's no conflict of interest, but Blessing 3 is much more detailed and has a wider soundstage compared to the Eternal. 7Hz Eternal sounds smoother, thicker, darker, and even downright rolled off compared to the Blessing 3, and it feels like Blessing 3 belongs in an entirely different price class compared to the Eternal, being a much better value when you hear how high the improvement in the technical aspect can go. The trick here is that Eternal still has a place for those who want a really smooth, bassy and relaxed sounding IEM, while Blessing 3 is much easier to recommend to those who want exceptional value, outstanding comfort, and just a more technical sound, a colder and brighter tuning, with more treble and a tighter bass. 
Value and Conclusion
If you're always looking for the best price / performance ratio you can get, and if you're into highly efficient IEMs, then Blessing 3 will be right up your alley, as it is what I can call one of the highest performing IEMs for the money you're paying. It has exceptional build quality, resolution, detail, a nice package and you have to see the transport case as well. All in all, this is an exceptional value earphone.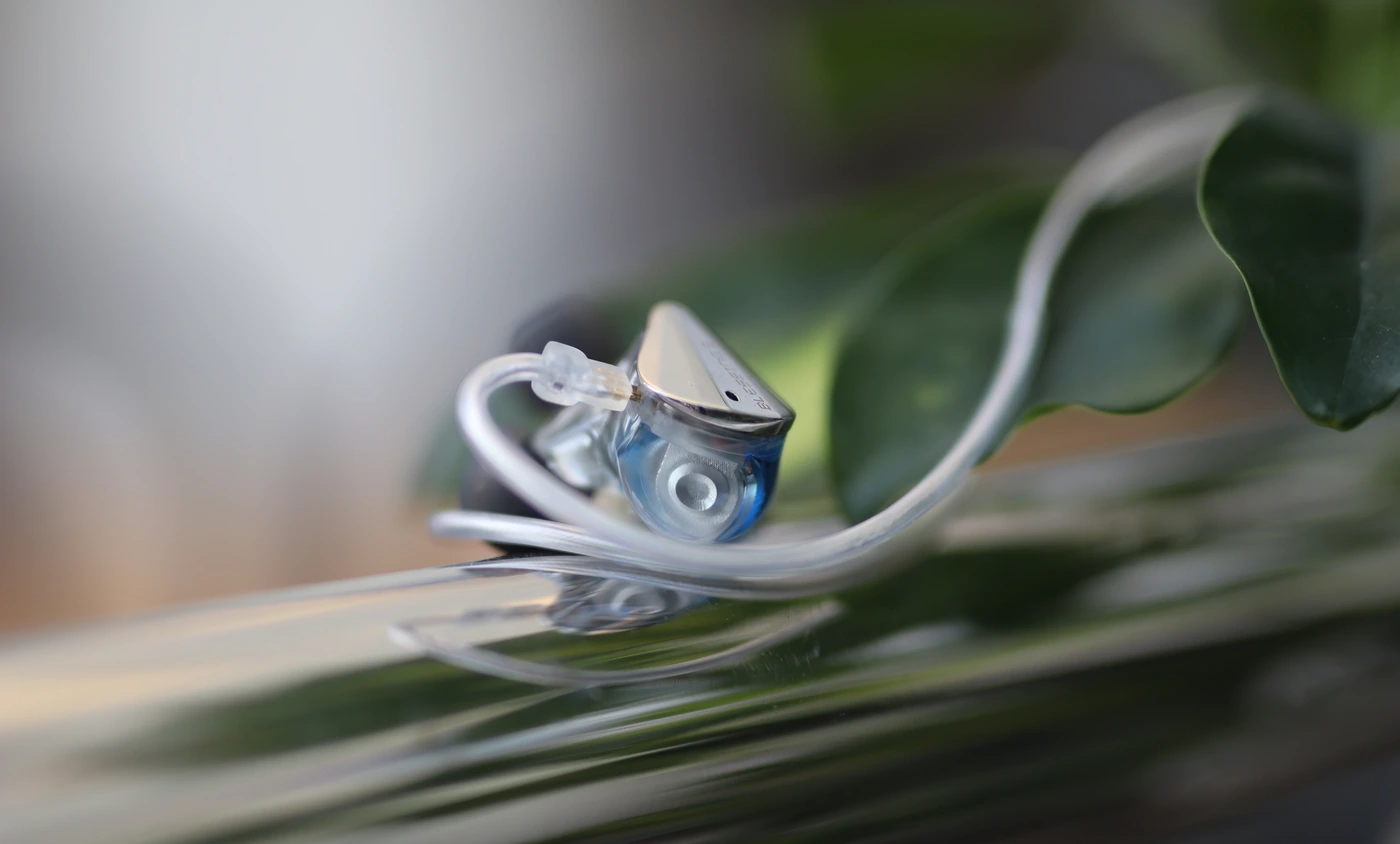 Before the end of today's review, I know I have to stop adding so many products one after another to the Audiophile-Heaven Hall Of Fame, but Blessing 3 really earned its right to be here, and man, it really provides some of the best quality I've heard, along with a comfortable fit, and a really good price. I think it just happens that after quite a few reviews of products that didn't earn a place in the Hall Of Fame, I had a few in queue that all performed exceptionally well, and they all have to be given their right place here.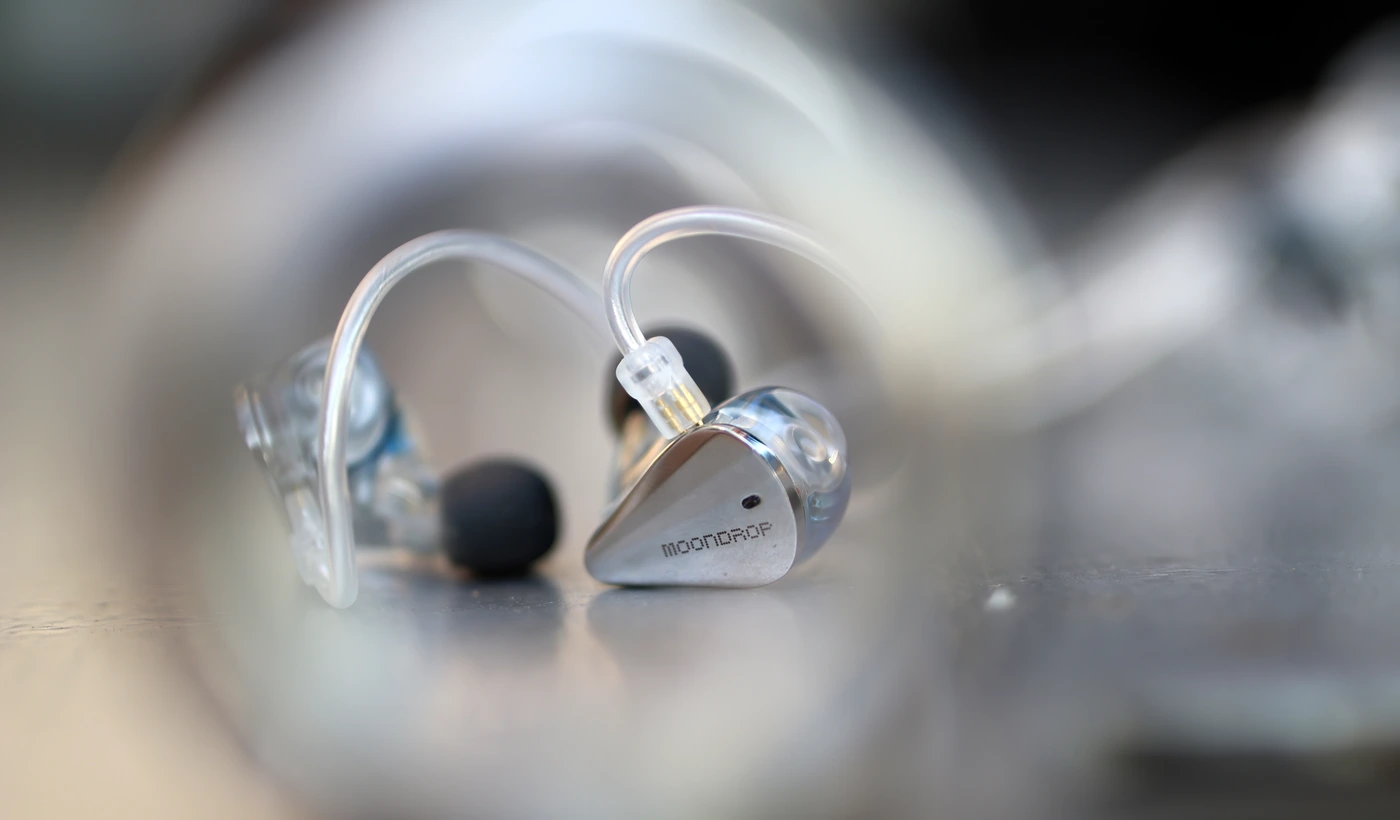 At the end of the day, Linsoul is doing us music lovers a huge favor once again, and bringing some of the best sounding earphones to the markets, making them available and easy to purchase, with Blessing 3 being a fully recommended IEM for its price performance ratio, build quality, sonic excellence in technicalities, and overall user experience, along with Linsoul for providing them for today's review. 
Product Link
You can grab one from www.amazon.com here: https://amzn.to/3E71phC
If you're in the UK, you can grab one from www.amazon.co.uk here: https://amzn.to/3KLDsjK
And if you're from Europe, you can grab one from www.amazon.de here: https://amzn.to/45zQ1Xw
---
--- Please remember to stay safe, and always have fun while listening to music!---
 - If you have a dime to spare, please donate, and help us! It would make the day brighter for me and my wife- 
---
Full Playlist used for this review
We listened to more songs than those named in this playlist, but those are excellent for identifying a sonic signature.  I recommend trying most of the songs from this playlist, especially if you're searching for new music! The playlists are different for Spotify, Tidal and Youtube, and based on the songs I enjoy and are available on each!
https://www.youtube.com/playlist?list=PL_cjBXGmwSHSdGcwuc_bKbBDGHL4QvYBu
https://open.spotify.com/playlist/5J3oloz8Riy9LxEGenOjQ0?si=979ba4f082414be7
https://tidal.com/browse/playlist/330fd544-8e5b-4839-bd35-676b2edbb3d5
--- Contact Us ---





---