7Hz Legato IEMs – All Your Bass Belongs To Us
7Hz Legato is a 109 USD pair of in-ear monitors / IEMS with Dual Dynamic Drivers, and detachable cable. Today we will be reviewing them and briefly comparing them to other entry-level IEMs, including KIWI Ears Quartet (109 USD), Letshuoer DZ4 (89 USD), and Dunu Kima (99 USD).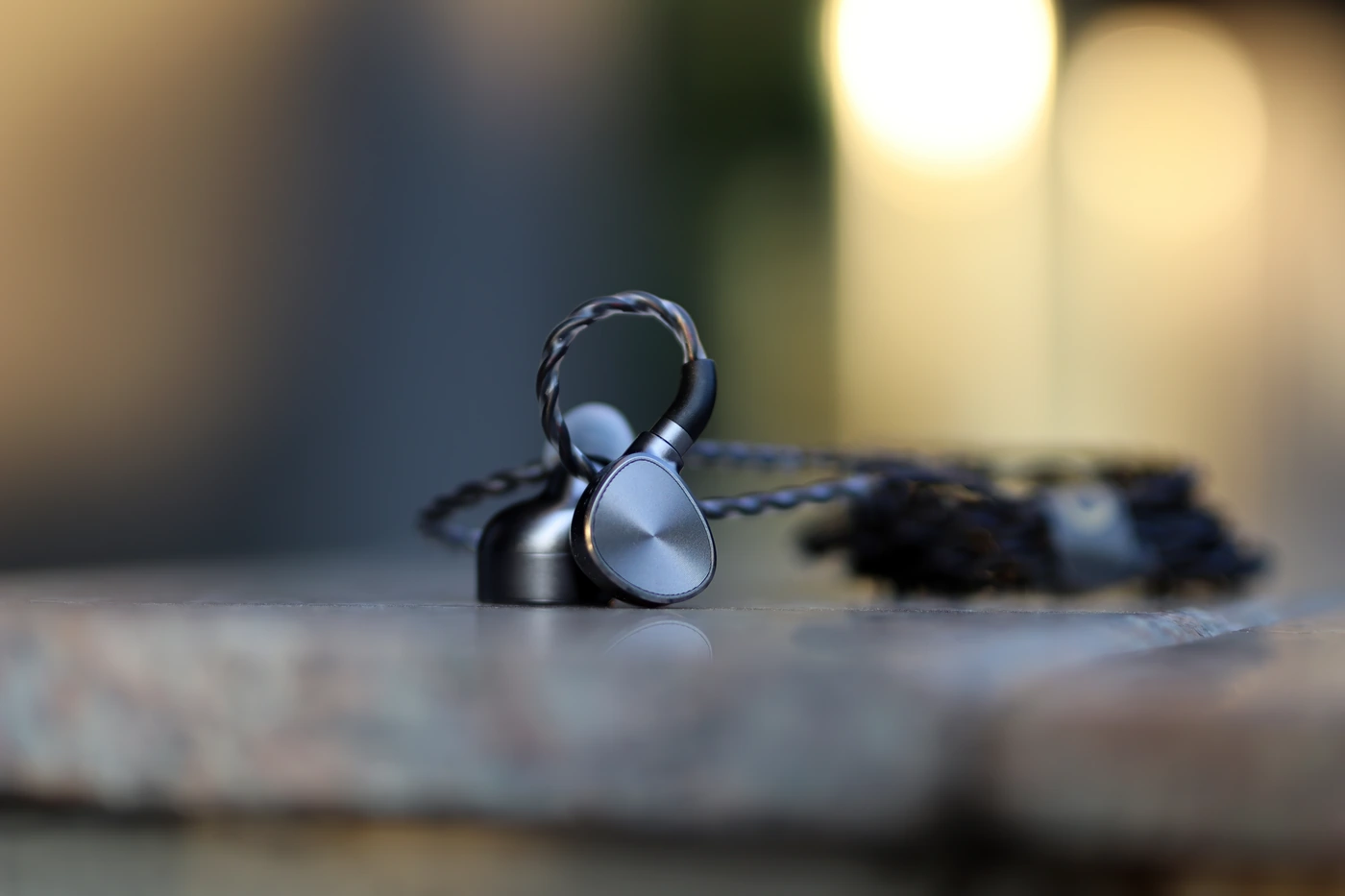 Introduction
Legato refers to something that flows in a smooth manner, something that is tied together and coherent. 7Hz is already fairly popular as a company, and the main seller and fulfiller of them is now Linsoul, the company who has provided most of the Chifi for our reviews for a while now. 7Hz is the kind of company that so far has delivered one good, one bad, so there's no rule for how their next product will sound, they have no house signature, and that is ok, because every single product can be treated as a surprise. Interestingly enough, this one feels really solid, so you should be looking forward to it, also using Amazon when purchasing should allow for the largest return window so that you can experiment with the Legato and its sound before committing to the said purchase. 
It should be noted that I have absolutely no affiliation with 7Hz or Linsoul, I am not receiving any incentive for this review or to sweeten things out. I'd like to thank Linsoul for providing the sample for this review. Every opinion expressed is mine and I stand by it. The purpose of this review is to help those interested in the 7Hz Legato IEMs find their next music companion. 
Product Link
You can grab one from www.amazon.com here: https://amzn.to/3Prjg9L
If you're in the UK, you can grab one from www.amazon.co.uk here: https://amzn.to/3r7ybfE
And if you're from Europe, you can grab one from www.amazon.de here: https://amzn.to/3sBFxbL
Build Quality/Aesthetics/Fit/Comfort
Starting with the build quality, we have to check out THAT BASS. I am just starting to type today's review, but I can't help but mention the bass, as those are true bass canons. We will have to revisit this in the Sound Quality part of the review. Legato has an ergonomic shape, and I am happy to see 7Hz giving up on the rounded shells they included with the Eternal, which was a bit of a flop commercially, for its thick sound that lacked resolution and detail. 
Legato is comfy, it comes with a fairly thick and good cable, no kinks, no springy and no microphonic noise. The IEMs have good ventilation, so there is no driver flex, they offer between 18 and 24 dB of passive noise isolation, and they have a good selection of tips included in the package. The package includes a huge transport case that is Burgundy in color, with a golden zipper. The transport case has a bit too much space inside for the Legato, but it is all good. 
We have CNC Aluminum shells for the IEMS, the cable is based on the 2-Pin connector and it is detachable, and we also have dual dynamic driver setup, with a large 12mm dynamic driver for the low end, and a 6mm dynamic driver handling the mids and the treble. There's a complex crossover with 8 Japanese Made Tantalum capacitors, and the IEM shows a good <1% THD. 
The impedance is 26 OHMs, and we have a 108 high SPL rating, so Legato is easy to drive, responds well to most sources and is not very needy. The IEM shell has a simplistic – industrial ribbed design, and the IEM shells are made to fit well with the human ear anatomically, so I never felt like taking them out while reviewing them. In fact, I found the Legato to be more comfortable than Kiwi Ears Orchestra Lite in direct comparison, despite the Orchestra Lite being considered a comfy IEM and a pricier IEM. 
Sound Quality
7Hz Legato has been paired with a number of source to get a better idea of hard they are to drive, and the source list includes Earmen TR-AMP, iBasso DC04PRO, Shanling M0, HIDIZS XO, iFi Go Link, Hiby R6 III, HIFI Walker H2 Touch, and Astell & Kern ACRO CA1000T. It is clear that Legato is somewhat sensitive to hiss and will show hissing with sources that have a higher output impedance, but even more important is to pair it with a brighter source that has a stronger treble. Legato has a really bassy sound, with the sub bass and the bass being uplifted above the midrange with up to 15 dB at the maximum, so a warm or thick source that doesn't have a strong treble will kill the sound and resolution entirely. I had the best sonic results with SMSL DO400, FiiO K9 PRO and Aune S9c PRO. Interesting enough, but Legato has a much lower bass distortion than Kiwi Ears Quintet, fact which I noticed because I am reviewing them next to each other, and where Quintet would distort and show a lot of noise in the bass, Legato paints a really smooth, large and clean bass, making music sound like music. 
Starting with the bass, it is clearly the central element of the sound, and it feels like a huge mountain of bass. The bass has a strong presence, with up to 15 dB of uplift relative to the midrange and the treble. Most of the bass energy can be found between 25 Hz and 90 Hz. The bass tends to have down slope from 60 Hz to 90 Hz, so you will hear much more sub bass than upper bass, so the bass doesn't veil nor force the midrange to sound completely bloated. The bass does color the midrange and adds thickness, and weight to each musical note. The best part about the bass is that it can handle literally anything with zero distortion, Legato makes music sound really well tied together and smooth, the bass is never distorted, even with bass boosted songs, Legato is just able to keep up with the source, which is super pleasing to hear. The bass also seems to not have this enhanced presence always, rock and metal music, where the bass doesn't have a lot of presence between 20 Hz and 60 Hz doesn't have this super strong bass, but it is obvious in rap, EDM and Jazz. 
The midrange takes in and inherits some coloration from the bass, it is a pleasing, smooth and tied together midrange. All voices are pushed behind the bass, leaving a wide space between the listener and the singer, giving the feeling of a wide soundstage. This works well for rap and EDM in general, but the soundstage is on the intimate side, and everything is generally pushed in your face, Legato putting you in the first row of a concert. The resolution is good, we're talking about a ~100 USD IEM and it performs like one, we have very little textures on most instruments, everything is really smooth, pleasing, and has a buttery feel to it. You will hear more resolution in the bass, if the song has any kind of ribbed textures for it, than you will hear in the mids or the treble, and the drivers are clearly tuned to make the music as smooth and keep it flowing as freely as possible. 
The treble is actually not fully recessed, and it keeps a bit of presence to counter the bass, giving a very mild V-Shaped presentation to Legato. The issue here is that the bass is so much more forward and increased in quantity compared to the treble that you will hear so much bass you won't recover for weeks with the Legato. The treble of the 7Hz Legato extends up to about 14 kHz, after which it rolls off, but the treble is only about 5 dB behind the bass, giving music a good amount of sparkle and energy. The treble texture is really smooth though, and this means the whole sound is fatigue-free, and while for some it could seem a bit bland, I never felt bored by the Legato thanks to their humongous bass, and that kept me entertained for all my time with it. The tuning is clearly for those who will get a kick and have a guilty pleasure from hearing all that bass.  
Comparisons 
7Hz Legato vs Kiwi Ears Quartet (109 USD vs 109 USD) – Starting with the build, Legato is a bit smaller than the Quartet, it is a bit more ergonomic, but the cable is not of a better quality. Still, Legato wins in comfort, and it comes with a larger transport case that is of a better quality, although the IEM shells being made of aluminum looks very simplistic for Legato. Both are mostly easy to drive, with no special problems for either. The sonic presentation has much more bass, better depth and more impact as presented by Legato. It is simply more raw, more impactful, deeper and also the treble tends to be smoother, yet still has good detail. Comparing the Quartet to Legato makes the Quartet feel a bit grainy and forced, Legato offers a better overall listening experience in smoothness, although it is a basshead IEM for sure, while Quartet will sound more natural and have a much less overpowering bass. If you enjoy a lot of bass, Legato it is, otherwise Quartet.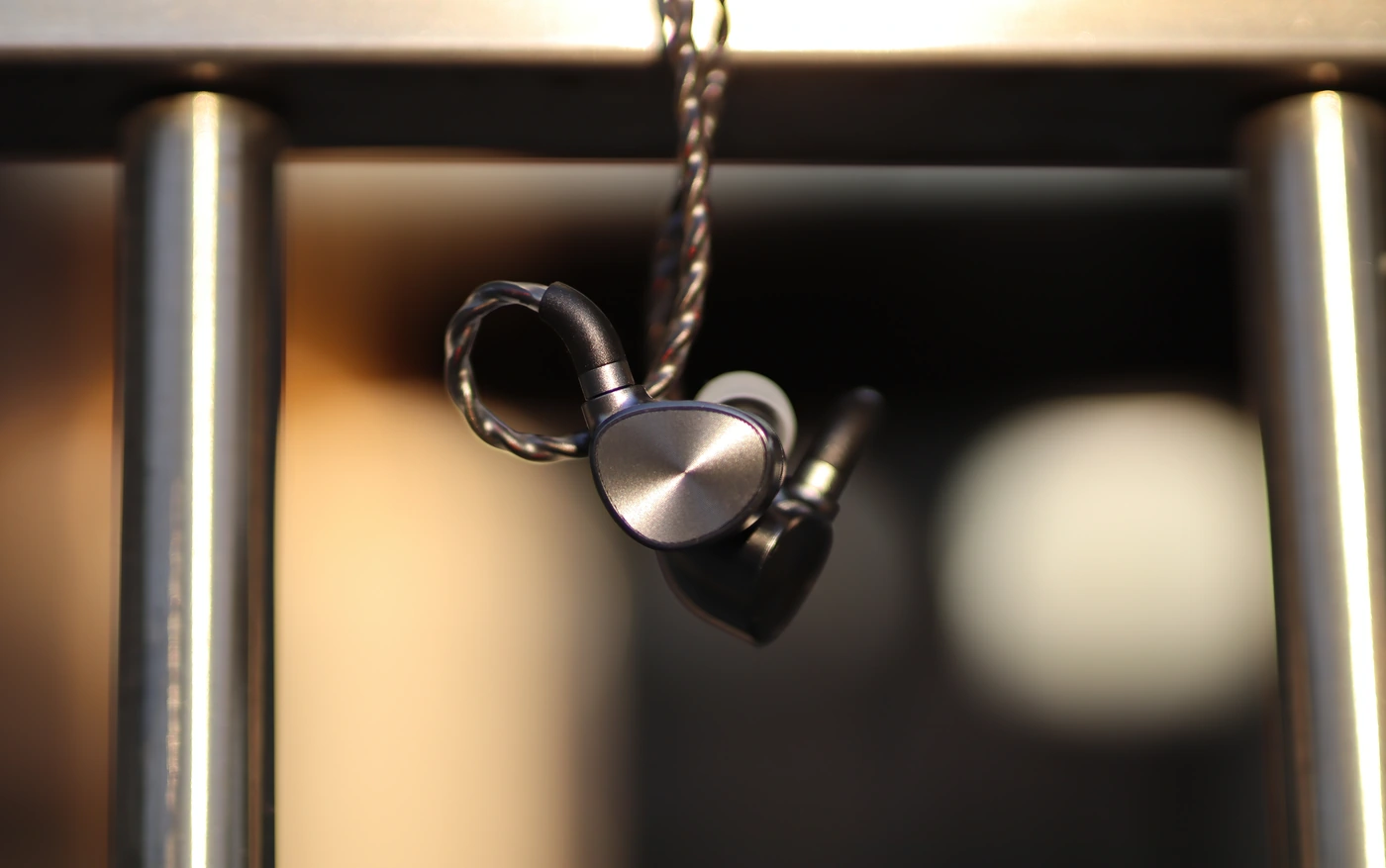 7Hz Legato vs Letshuoer DZ4 (109 USD vs 89 USD) – DZ4 is an IEM that surprised me a lot, as Letshuoer is a new company in my review rooster, but a company that really slipped under the radar, because DZ4 is really clean, detailed and dynamic. The overall presentation has more detail, better resolution, sounds more natural and more balanced as presented by DZ4 which has a better dynamic and better soundstage. Legato comes through as a smoother, leaner IEM that has much much more bass, a smoother texture presentation, less emphasis on detail, but more emphasis on raw impact. All in all, if you want an all-rounder that doesn't have any very specialized tuning, DZ4 is outstanding, but if you want a proper basshead IEM, Legato is the perfect choice that should make your ears flow in bass. 
7Hz Legato vs Dunu Kima (109 USD vs 99 USD) – Dunu Kima is a very specialized IEM, just like Legato, but Legato is smaller in size, and the IEM shell shape is more ergonomic, has less protrusions and feels more comfortable while I'm wearing them. This being said, Kima is a bit lighter, so the comfort is a tie. The sound is rolled off for Dunu Kima, and has a very unnatural midrange in comparison to Legato. By comparison, Legato is very natural in the midrange, and has a much fuller bass, better extension in the treble, and better overall dynamics and resolution. Legato is a full upgrade from Kima, and I would recommend getting Legato, Kima is too colored to recommend unless you heard them and know you're okay with the kind of midrange coloration it has.  
Value and Conclusion
The value of the 7Hz Legato is incredibly high, and it is a really thick and bassy diamond in the rough, with an exceptionally high amount of bass, and a must have for anyone who even thinks they can draw guilty pleasure from hearing a strong bottom and low end. The whole sound is super beefy, deep and it is a comfortable IEM, the 109 USD price point being excellent for this specialized IEM. 
At the end of the day, if you want the bass, but not just any bass, all the bass, in a fluid, free-flowing fashion, buttery, thick, smooth and full, 7Hz Legato is a must hear and must have IEM with exceptional quality, impact, and presence to that bass. It is not a perfect IEM by any means, but it is one of the most enjoyable IEMs out there for a basshead. 
Product Link
You can grab one from www.amazon.com here: https://amzn.to/3Prjg9L
If you're in the UK, you can grab one from www.amazon.co.uk here: https://amzn.to/3r7ybfE
And if you're from Europe, you can grab one from www.amazon.de here: https://amzn.to/3sBFxbL
---
--- Please remember to stay safe, and always have fun while listening to music!---
 - If you have a dime to spare, please donate, and help us! It would make the day brighter for me and my wife- 
---
Full Playlist used for this review
We listened to more songs than those named in this playlist, but those are excellent for identifying a sonic signature.  I recommend trying most of the songs from this playlist, especially if you're searching for new music! The playlists are different for Spotify, Tidal and Youtube, and based on the songs I enjoy and are available on each!
https://www.youtube.com/playlist?list=PL_cjBXGmwSHSdGcwuc_bKbBDGHL4QvYBu
https://open.spotify.com/playlist/5J3oloz8Riy9LxEGenOjQ0?si=979ba4f082414be7
https://tidal.com/browse/playlist/330fd544-8e5b-4839-bd35-676b2edbb3d5
--- Contact Us ---





---