iBasso DC04PRO Type-C DAC AMP – Strongest Music Tail
iBasso DC04PRO is a $ 119 USD Type-C USB DAC AMP made for smartphones, with a super high driving power, balanced power output, Hi-Res support, and Dual DAC architecture. Although the price is not high, the performance is incredibly good, it will be compared to other similarly priced DAC AMPs, including Shanling UA5 (211 USD), HIDIZS S9 PRO (119 USD), and ddHIFI TC44C (119 USD).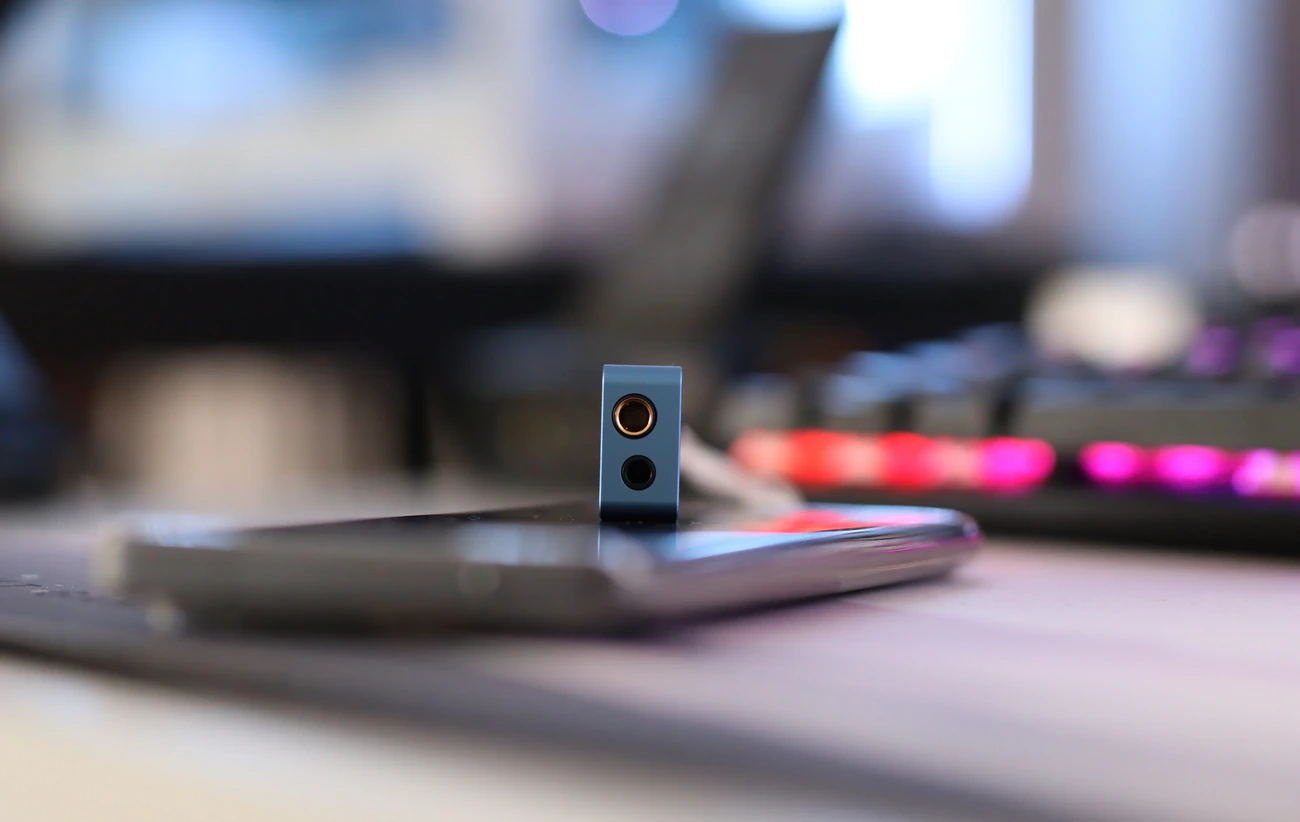 Introduction
iBasso is no stranger to audiophiles, and from the best DAPs or digital audio players, to some outstanding IEMs, to headphones and today to portable tiny DAC AMPs for smartphones, they make everything with superb quality, and if there's a company that makes products that have an extremely low failure rate, they are those. iBasso products are generally sold through official channels, and you can find a full list of all the official iBasso dealers, purchasing from one of those means you'll have the stellar support of iBasso, but Amazon also carries their products, and is an official channel, plus it is generally the fastest, most reliable for shipping times and overall return windows, in case you receive something that doesn't sound quite as you'd have expected. 
It should be noted that I have absolutely no affiliation with iBasso. I'd like to thank iBasso for providing the sample for this review. This review reflects my personal experience with the iBasso DC04PRO. Every opinion expressed is mine and I stand by it. The purpose of this review is to help those interested in the iBasso DC 04 PRO find their next music companion. 
Product Link
You can grab one from www.amazon.com here: https://amzn.to/40HoGQk
If you're in the UK, you can grab one from www.amazon.co.uk here: https://amzn.to/3V9RijU
And if you're from Europe, you can grab one from www.amazon.de here: https://amzn.to/41U8OuK
Build Quality/Aesthetics
If you've sen a dongle DAC AMP, you generally have sen them all, at least externally. Most of them are rectangular devices with a mini size, with one Type-C USB input, and either one or two headphone outputs. iBasso DC04PRO is one of the luckier options with two headphone outputs, both with a high power output, from which one is in the 3.5mm Single Ended format, and one is in the 4.4mm Balanced format.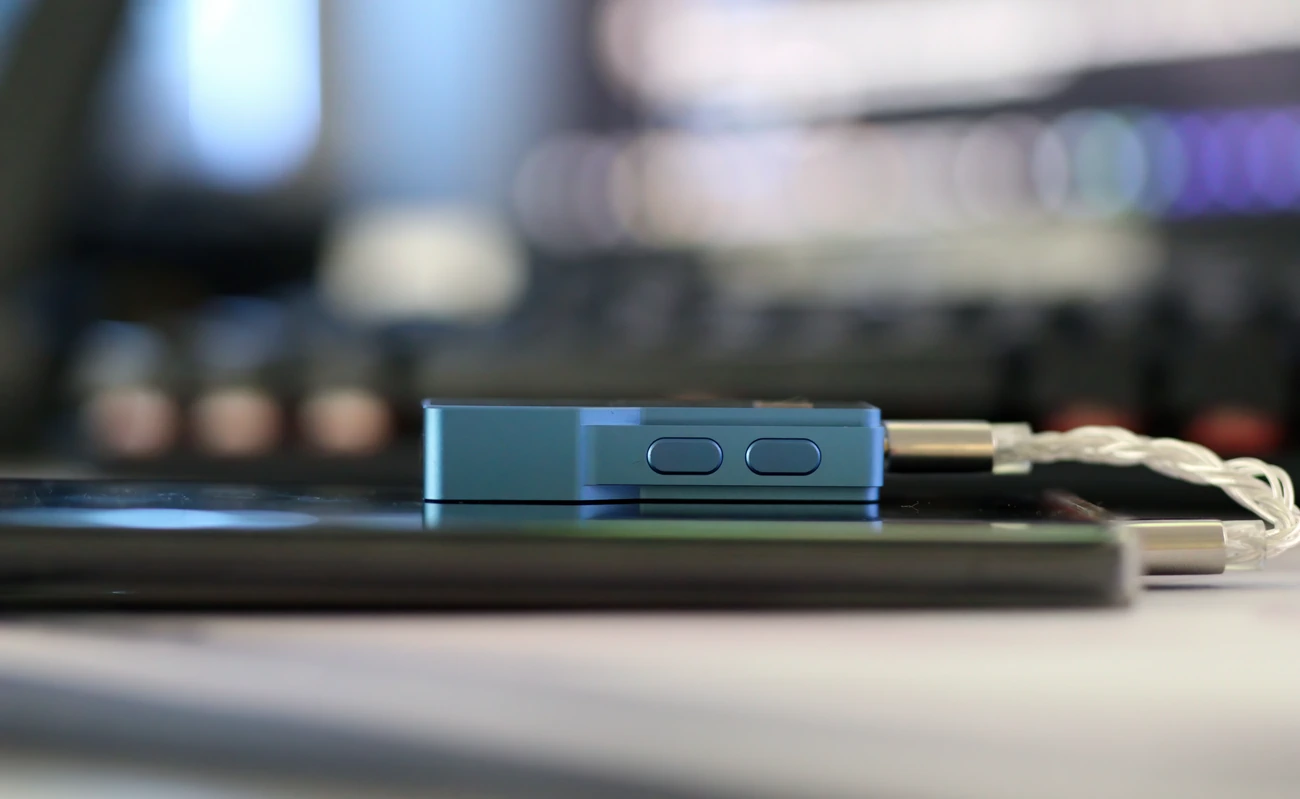 On the inside, all of those dongles are very different, and while some are very basic, and have a super nice DAC, Cirrus Logic CS43131 DAC in Dual configuration, so two DACs. We also have two RT6863 OPAMPs, which is necessary for the Balanced output. We have iBasso's UAC APP, if you need something spicy for Android, and the playback support is nice, with up to Native DSD256 and PCM 32bit/384kHz.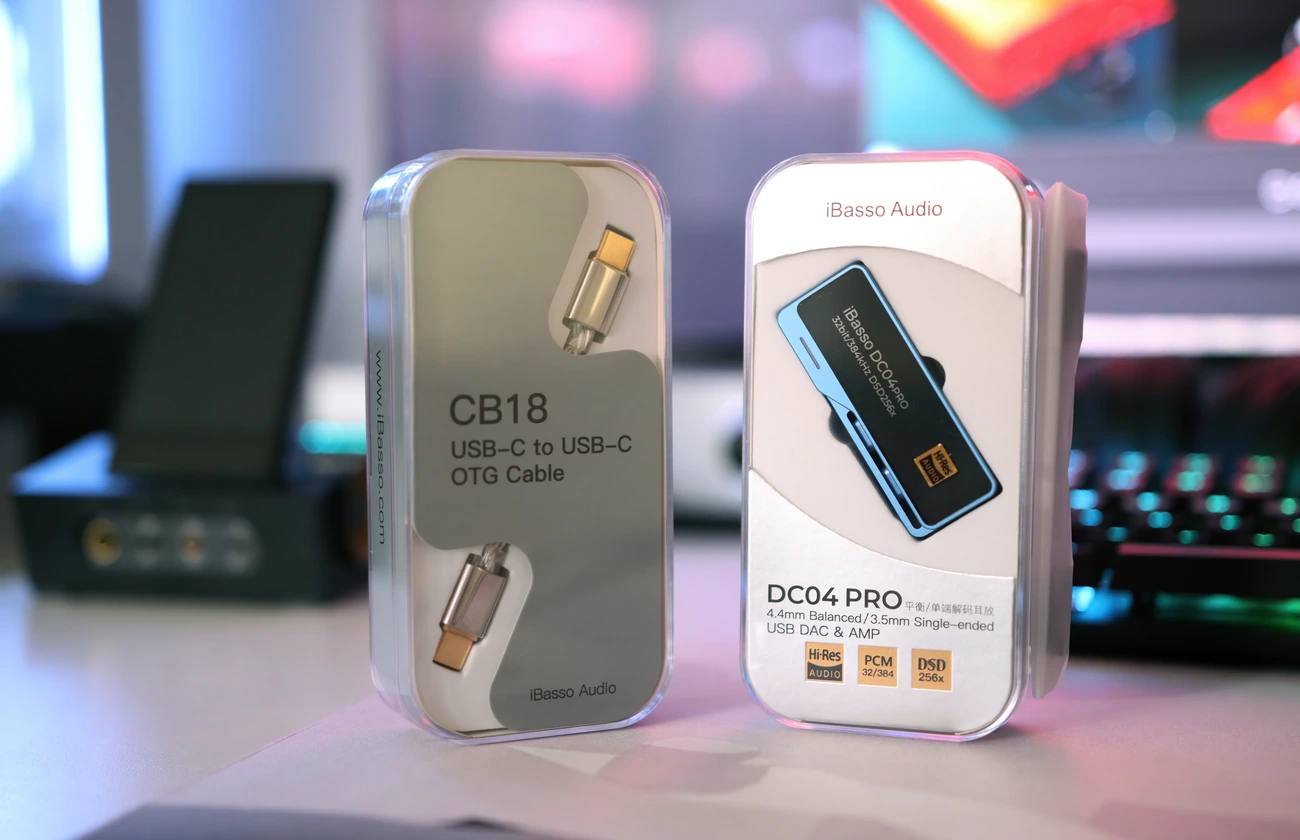 For the geekier audiophiles, the S/N is rated at 131 dB, and the THD+N is rated at 0.00013%. We also have a noise floor lower than 0.9uV, and and the physical unit is made of Aluminum, and has tempered glass panels. For volume control we have buttons, which have an independent volume for DC04PRO, which is really nice. This is closer to stuff like Lotoo PAW S2, than the price range of DC04PRO. DC04 PRO works flawlessly with Windows 10, Windows 11, Android, and it has zero ms of delay as tested by me.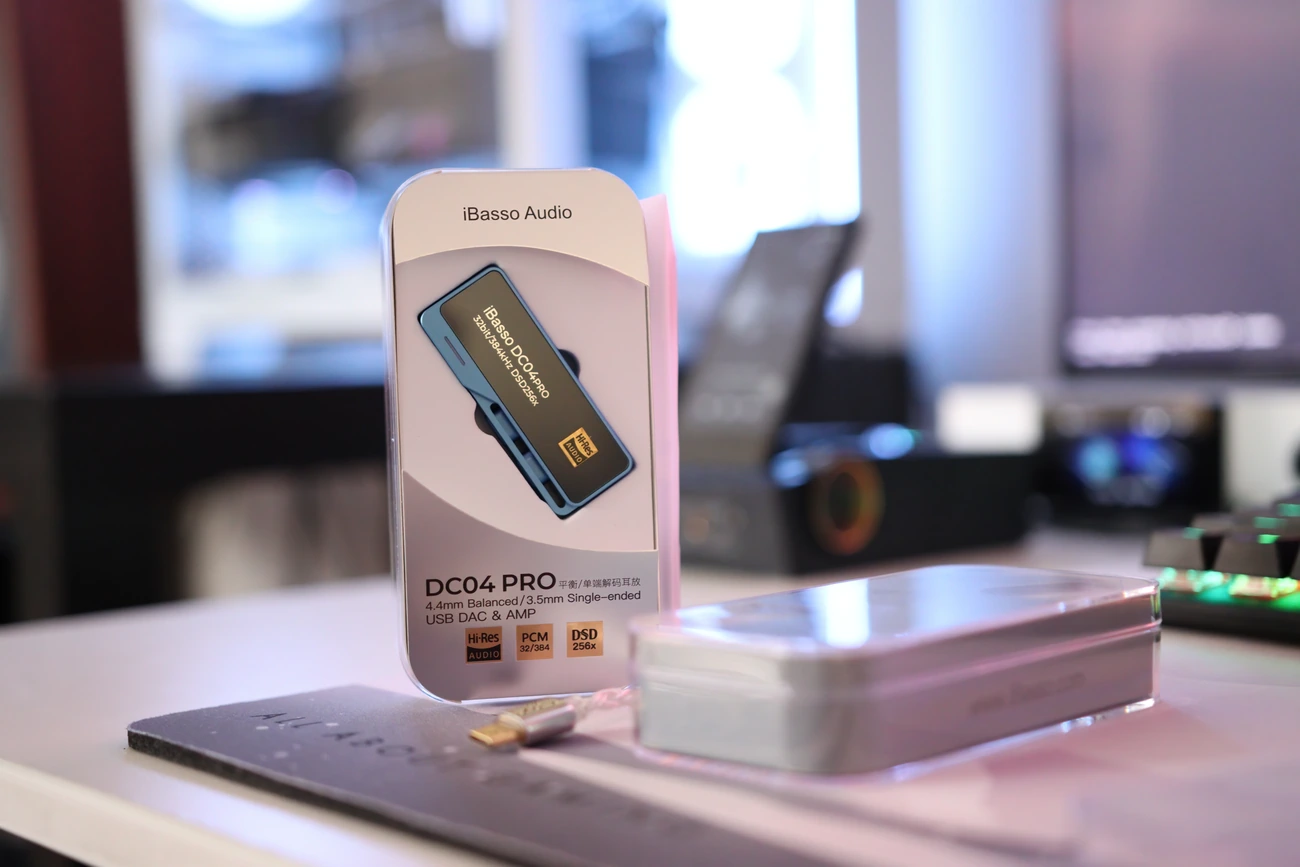 The headphone outputs are two in number, one balanced output that sports up to 280mW for an impedance of 32 OHMs, over the balanced output. WE do not have noted the power for the Single Ended output, but I can confirm it is quite high, and enough for headphones like OLLO S5X and maximum, as DC04PRO has a crystal clear sound at maximum volume, with no distortion. The Output impedance is noted at 0.2 OHMs for the Single ended output, and 0.4OHMs for the Balanced output. In practice, I can't hear any noise or hissing with ultra sensitive IEMs like Unique Melody Maven PRO. 
Sound Quality
To test iBasso DC04PRO I've used a large collection of IEMs and Headphones, both over the Single Ended and Balanced outputs. Those include Unique Melody Maven PRO, ThieAudio Ghost, Dunu Talos, TinHIFI T2 DLC, Sivga Oriole, Dita Audio Perpetua, OLLO S5x, Surfans SE01, KiiBoom Allure, and Audeze MM-500. I am always surprised by the performance and quality iBasso can offer for a very reasonable price, and DC04PRO is no exception, it has outstanding driving power, excellent dynamics, super good details, all over both outputs. It can easily drive most large headphones, has no background hissing or noise with IEMs, and is generally super pleasing to use, being small, lightweight, and with its own volume control.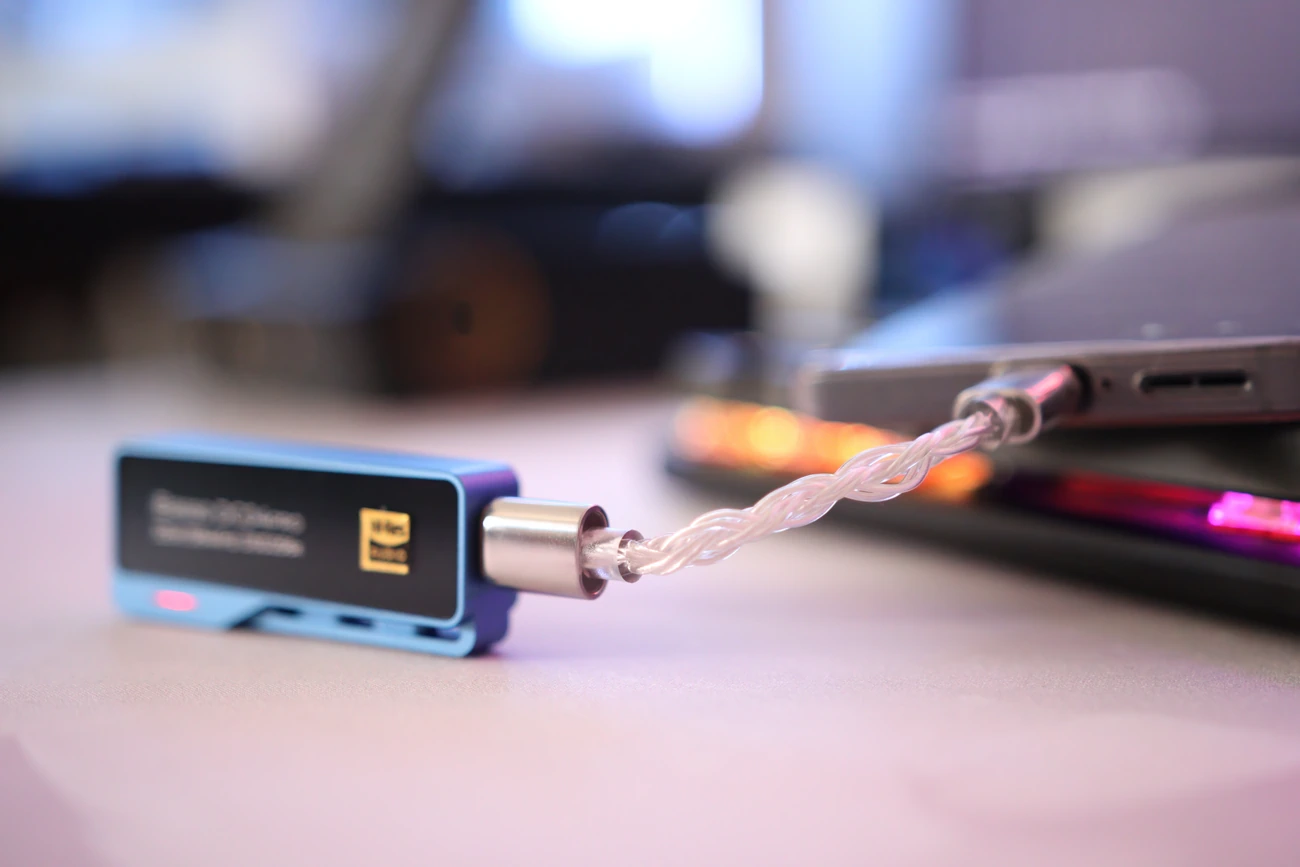 The bass is clean, deep, dynamic and punchy. I am willing to say that DC04PRO can easily reach the lowest registers with both IEMs and headphones, all while having a natural decay for the bass, and a natural speed for the bass. The bass is full and the bouncy, impactful type, having full substance and presentation all across the bass, without an unnatural emphasis. The bass is pleasing to listen to, and doesn't have any added upper or mid bass, the warmth levels are natural, but DC04PRO does really well with EDM, Dubstep and modern music in general as it is not very bright and the bass has enough backbone to give all music good substance and fundamentals.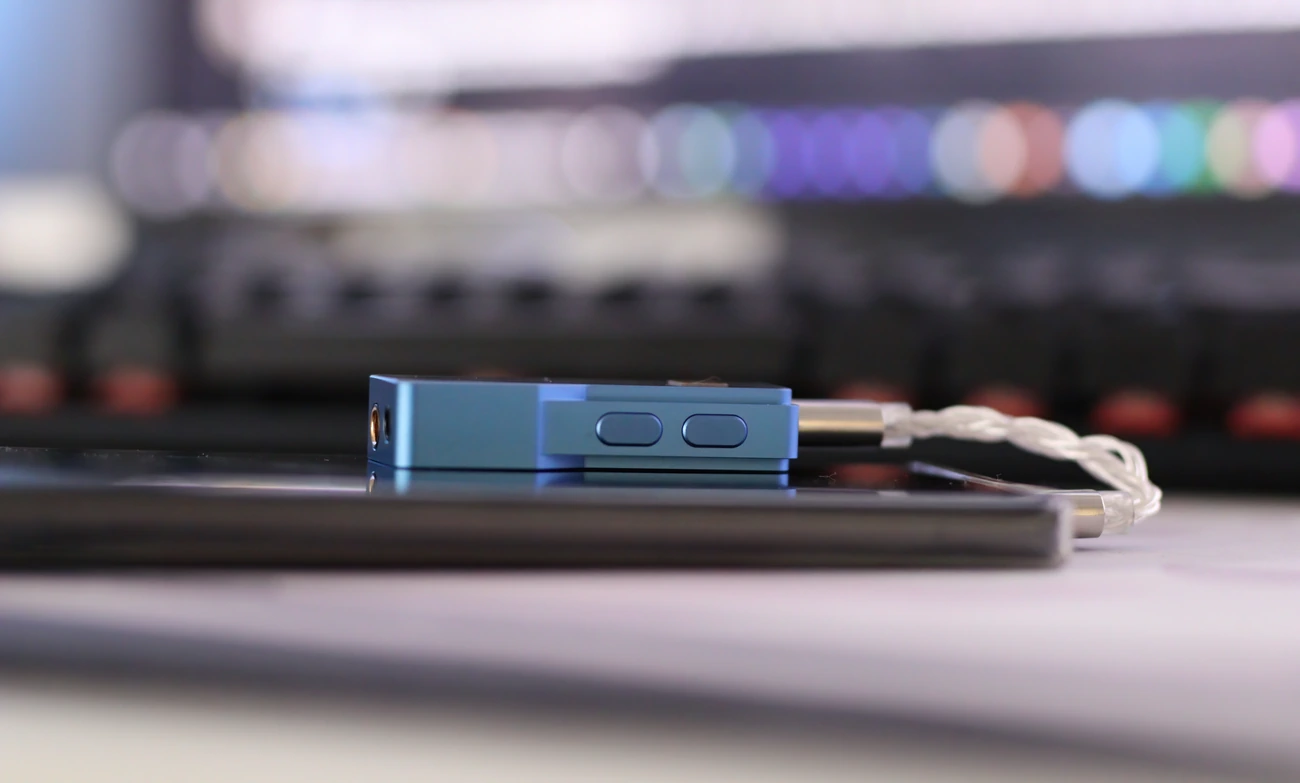 The midrange is really clean, dynamic and detailed, but continues from the fuller, pleasing bass to sound really clean, without having any kind of harshness, and it feels like I wrote this about Shanling M0 PRO as well, but this is how DC04 sounds like, really pleasing, fatigue-free, but detailed and clean. The way DC04PRO presents music brings voices a bit forward, brings the instruments all around the voices, creates a nice width to music, and has super nice separation between instruments, making guitars, drums and voices pleasing even for bands like Lorna Shore. Somehow, DC04PRO takes away the edge in most fatiguing music, even with fatiguing and harsher, more transparent sounding IEMs, making everything smoother, more fluid, less edgy and less fatiguing.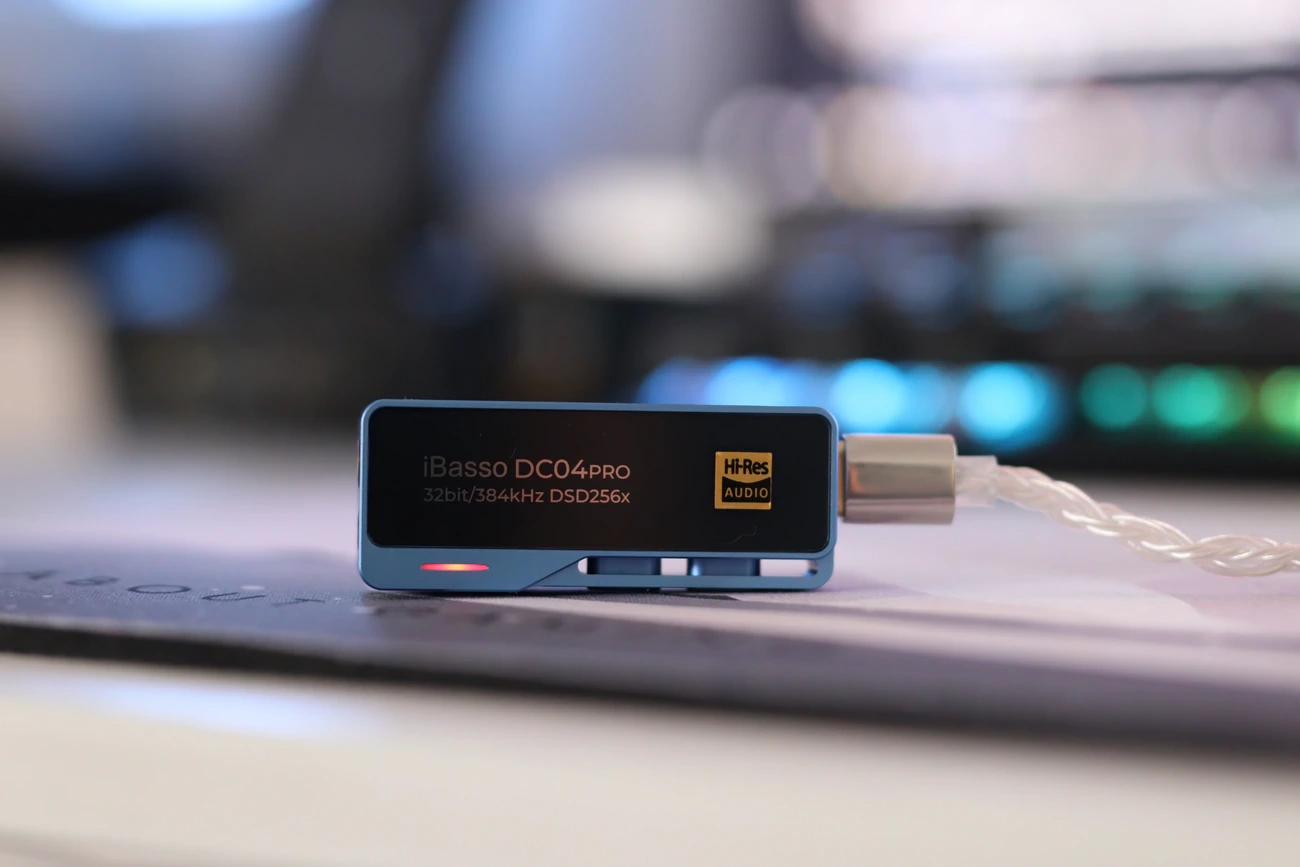 Getting to the treble, we have a good extension, as DC04PRO doesn't necessarily roll off the treble unnaturally early, and doesn't make music bland, boring or too smooth, but the treble is really smooth in character and has a very fluid presentation. To put it in a single word, DC04PRO's Treble is relaxed. This means that you won't have a very sharp edge even if your IEMs / headphones or music is quite sharp and recorded / mastered to sound as such, but I see this as an advantage too, since you can easily enjoy most music that's not enjoyable because someone didn't do it properly in some stage of the production process. At any rate, it isn't one for bright signature lovers, but you won't see a boring roll-off with DC04PRO, it is relaxed enough to make rock and metal enjoyable, but has enough energy to make metal and rock enjoyable also.  
Comparisons
iBasso DC04PRO vs HIDIZS S9PRO (119 USD vs 119 USD) – Starting with something similarly priced, S9PRO is a good option for everyone, the kind of everyone's DAC AMP with a good driving power, but it does not have independent volume control, the two outputs are placed somewhat uncomfortable, and it is more basic than DC04PRO in sonics too. When I say that DC04PRO outdoes most of the competition when it comes to sonics, S9PRO is the direct competition in the price bracket, and DC04PRO generally has better driving power, more impact, better dynamics, a more punchy sound, with more body and is more relaxed, all while having what I would consider to be better extension in the treble. All in all, DC04PRO is a nifty upgrade if you're running an S9PRO, and for basically the same price.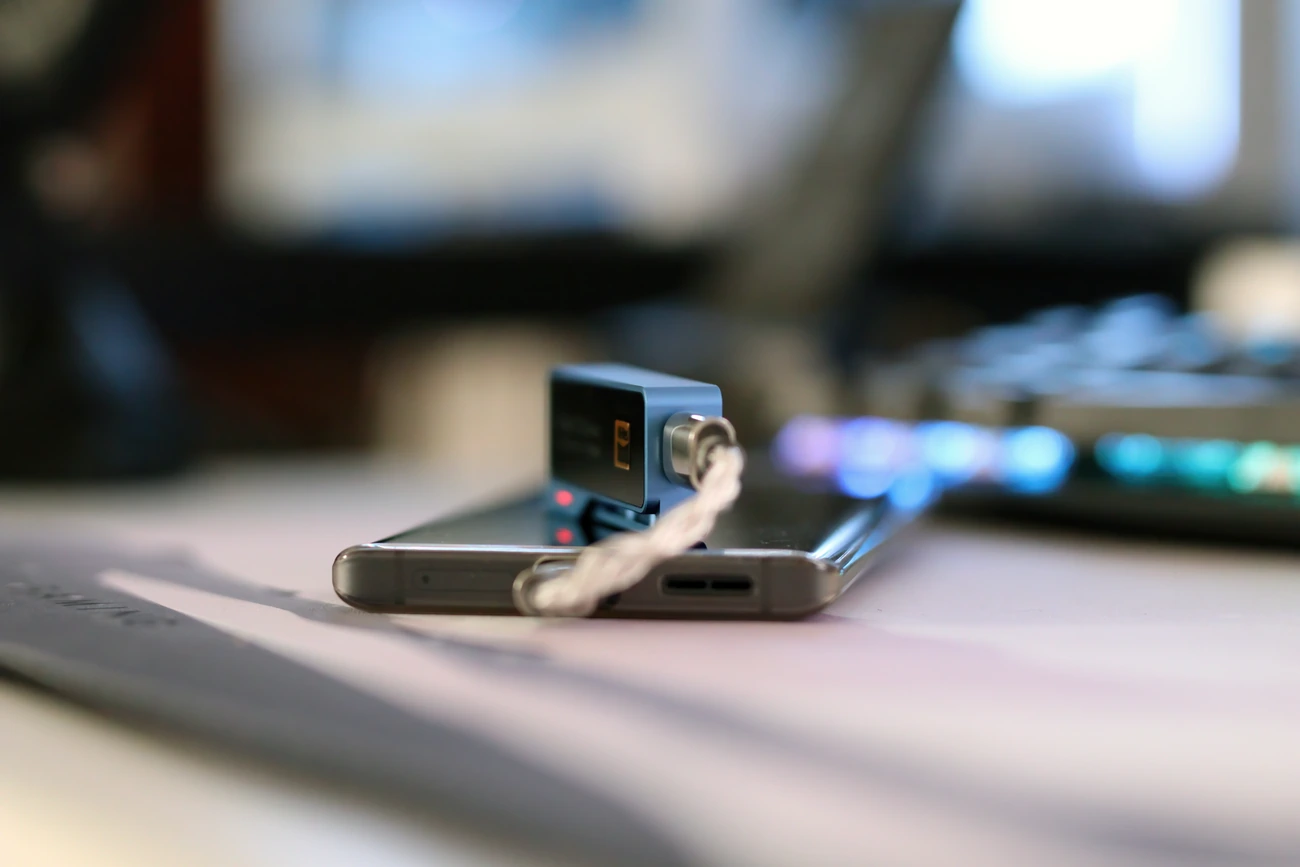 iBasso DC04PRO vs Shanling UA5 (119 USD vs 211 USD) – We have a pricier competitor in UA5, and it has about the same size as DC04PRO, about the same driving power at max, in practice, and it has a physical volume wheel instead of buttons fort the volume control. There's an interesting feature on UA5, where it has a mini battery that offers a really good power filtering, compared to DC04PRO that draws power directly from your phone. In real life both are about as power hungry as each other, DC04PRO drawing a bit lower power compared to UA5, but the sound is actually quite similar. Both have a really good dynamic, UA5 has a bit more edge and impact, is a bit more aggressive, and is brighter on the treble, also has a bit more sub bass, but the difference, if you're on a budget, makes DC04PRO a better deal from a money perspective. 
iBasso DC04PRO vs ddHIFI TC44C (119 USD vs 119 USD) – We have a smaller device that can be considered a bit more ergonomic in TC44C, but DC04PRO has the advantage of having two headphone outputs, and having physical volume control that is independent of the software volume control found in your phone and Windows. We also have a higher driving power on DC04PRO, much better dynamics, impact, detail, a wider soundstage and better overall control, making DC04PRO the better choice if size isn't a problem, since TC44C is especially appealing to those who don't want to add anything to their phone, while DC04PRO will add a bit of a tail to it. While DC04 PRO consumes a similar amount of power during my tests as TC44C, by default, and on Balanced, you can activate a power saving mode on DC04PRO or use the Single Ended output for a lower power draw and to be more economing with the battery life of your source. 
Value and Conclusion
Speaking of price/performance ratio, iBasso DC04PRO has probably the best price / performance I've seen for portable Dongle DAC AMPs, having the best control, driving power, detail and dynamics for the lowest price available at the moment, so it is clearly priced not just well, but insanely low for the kind of performance it provides, being dangerously close to Lotoo PAW S2, while costing less than half.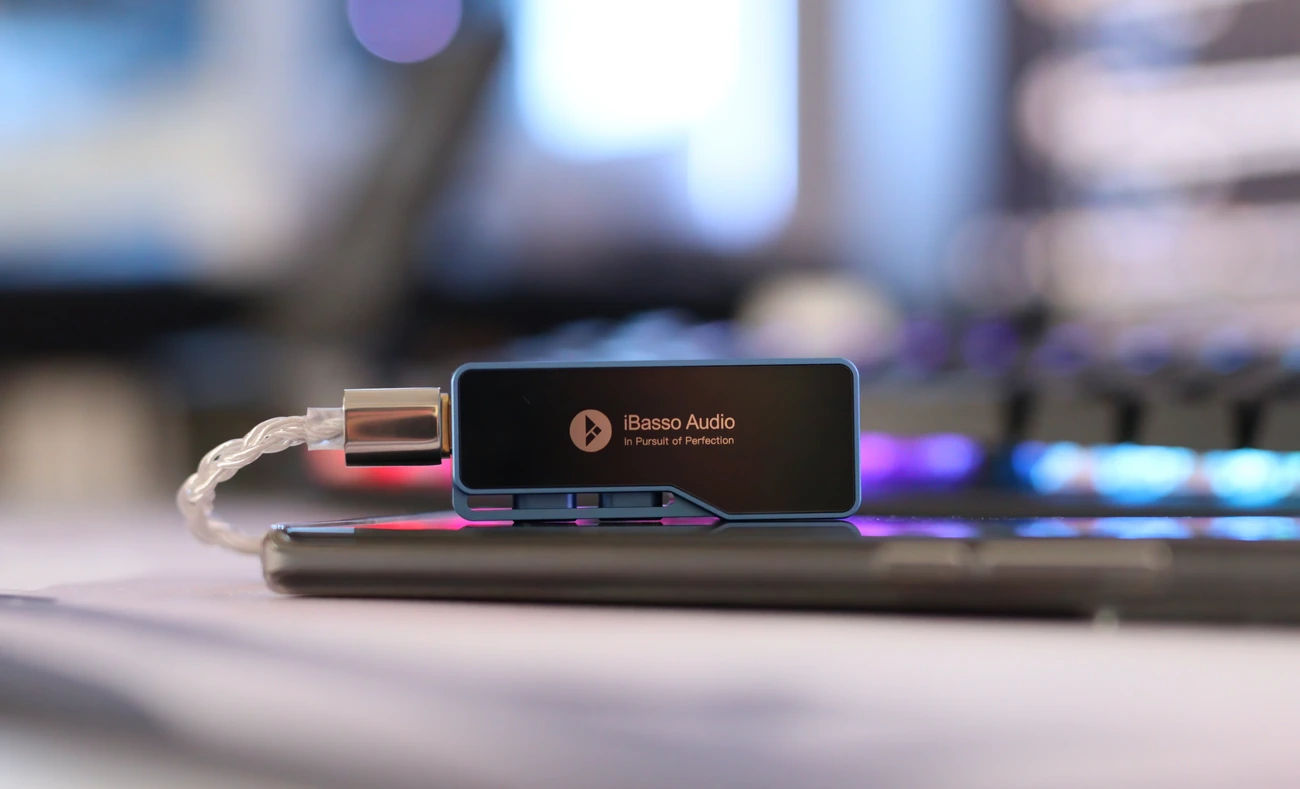 At the end of the day, if you're looking for a really pleasing, deep, punchy, dynamic and clean sounding dongle DAC AMP with a super good driving power, no background noise or hissing, great detail, and a wide soundstage, iBasso DC04PRO is an excellent option today, and one that I fully recommend, especially if you need something with great support from the maker, as iBasso has a truly outstanding track with the support they offer as well as the quality of the products they launch. 
Product Link
You can grab one from www.amazon.com here: https://amzn.to/40HoGQk
If you're in the UK, you can grab one from www.amazon.co.uk here: https://amzn.to/3V9RijU
And if you're from Europe, you can grab one from www.amazon.de here: https://amzn.to/41U8OuK
---
---
--- Please remember to stay safe, and always have fun while listening to music!---
 - If you have a dime to spare, and donate, to help us with electricity and work expenses, it would make my day much brighter, as it would help me improve things around the website and increase the frequency of my posts - 
---
Full Playlist used for this review
We listened to more songs than those named in this playlist, but those are excellent for identifying a sonic signature.  PRaT, Texturization, Detail, Resolution, Dynamics, Impact, and overall tonality are all revealed by those songs. We recommend trying most of the songs from this playlist, especially if you're searching for new music!
https://www.youtube.com/playlist?list=PL_cjBXGmwSHSdGcwuc_bKbBDGHL4QvYBu
--- Contact Us ---






---
---