Kiwi Ears Quartet – Violet Chifi Dual DD and Dual BA IEM
Kiwi Ears Quartet is a $ 109 USD Chifi IEM sold and fulfilled by Linsoul, with a Dual driver design, having two balanced armatures and two dynamic drivers playing for eac ear. They are violet in color, which is rather beautiful, and they have a detachable cable based on the 2 Pin connector. The package includes a nice transport case, and together we will review them in-depth today and also compare them to some other high-quality entry-level IEMs, including Dunu Kima, Moondrop Stellaris, and KiiBoom Allure.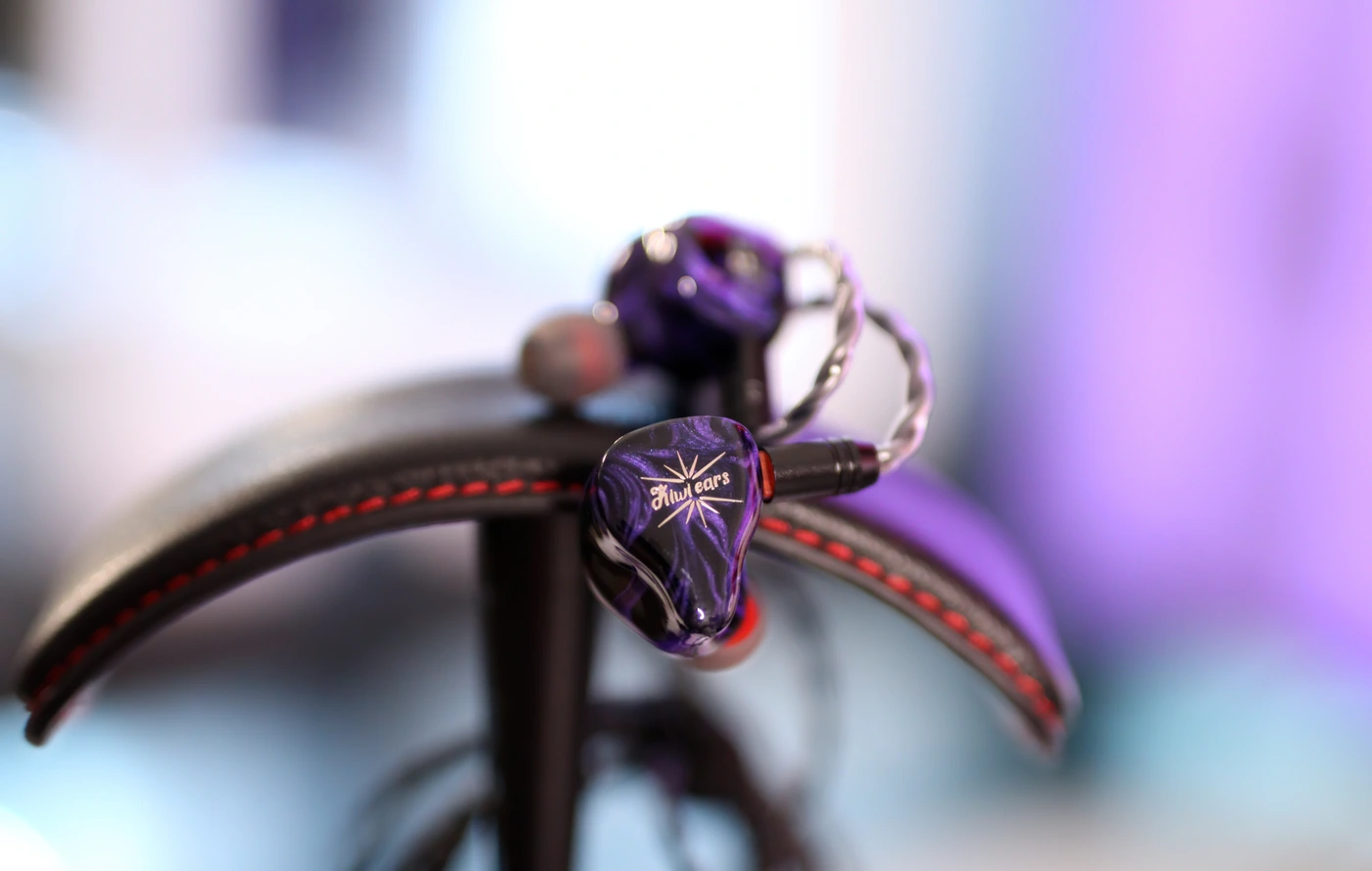 Introduction
Kiwi ears is still a relatively new brand to HIFI Audio and audiophiles, but they have delivered a successful hit to our expectations with the Kiwi Ears Orchestra Lite that we've reviewed in the past. The company has proven that they can design and create a high-quality IEM with super nice looks, and a superb build quality, but for an affordable price, and while the Orchestra Lite has 8 Balanced armature drivers playing for each ear, the new Quartet has 4 drivers playing for each ear. You can always purchase those shiny Chifi IEMs from Linsoul, or from Amazon, where they are also listed and fulfilled by Linsoul. 
It should be noted that I have absolutely no affiliation with Kiwi Ears or with Linsoul, I am not receiving any incentive for this review or to sweeten things out. I'd like to thank Linsoul for providing the sample for this review. Every opinion expressed is mine and I stand by it. The purpose of this review is to help those interested in the Kiwi Ears Quartet Entry-Level Chifi IEMs find their next music companion. 
Product Link
You can grab one from www.amazon.com here: https://amzn.to/3pxg8if
If you're in the UK, you can grab one from www.amazon.co.uk here: https://amzn.to/3NZm39e
And if you're from Europe, you can grab one from www.amazon.de here: https://amzn.to/3D5b5IV
Build Quality/Aesthetics/Fit/Comfort
Starting with the build quality, we have an interesting IEM in the Quartet, and the color is the first thing that will steal your eyes when you purchase and start using them. The main material is medical-grade resin, which is cured and polished for a smooth and ergonomic look. The finish looks pretty, but the comfort is even better, as the inner shape is smooth, rounded, yet it follows the ear anatomy and curvature naturally. The cable is a removable 2-Pin single ended cable, and it has a OFC, Silver Plated copper design, being light and having soft ear guides that go around your ears. While I am not the biggest fan of the cable, it is very basic, it offers good support for the Quartet and they never fall out of your ears. 
The official package also includes three types of tips, each with three sizes, and a transport case that is super nice too. With a 1.2m cable, they will be paired mostly with DAPs or portable audio players, but also with some Dongle DACs, and since they have an impedance of 32 OHMs, it is natural to see how they don't hiss regardless of the source and can easily be used with a smartphone, or even dongle DACs that are known to be noisy. The SPL of 110dB is not the highest, and you will need a bit of power to get them going, but I can't go past 3/4 of the volume with most dongle DACs like Questyle M15, iBasso DC04PRO or Shanling UA5, so you should be fine regardless what source you'll be using. 
The drivers are 4 in total in each IEM shell, and there is ventilation, to make sure that you don't get any driver flex or void while wearing the Quartet. This works quite well, and the passive noise isolation is medium, between 20 and 25dB of passive noise isolation depending on the frequency we're talking about. 
Sound Quality
To drive the Quartet I've been using a collection of mixed sources, including Shanling UP4 2022, Shanling UA2, Aune X1S GT, ddHIFI TC35C, Shanling M0 PRO, and HIDIZS XO Gaming Dongle DAC. Overall, Quartet is easy to be driven from all of those sources, it has a super pleasing bass, and a clean, natural midrange, giving us a really pleasing listening experience. The sound is actually far more balanced than what you'd expect from reading the marketing and introduction posted by Kiwi Ears and Linsol, and despite the fact that there are two dynamic drivers playing for each ear, the sound is natural, balanced, and can be even bright at times, with the right band like Infant Annihilator. Despite it being considered a basshead IEM, I think balanced is the best way to describe the overall signature, as the bass is rather balanced in quantity relative to the midrange and the treble.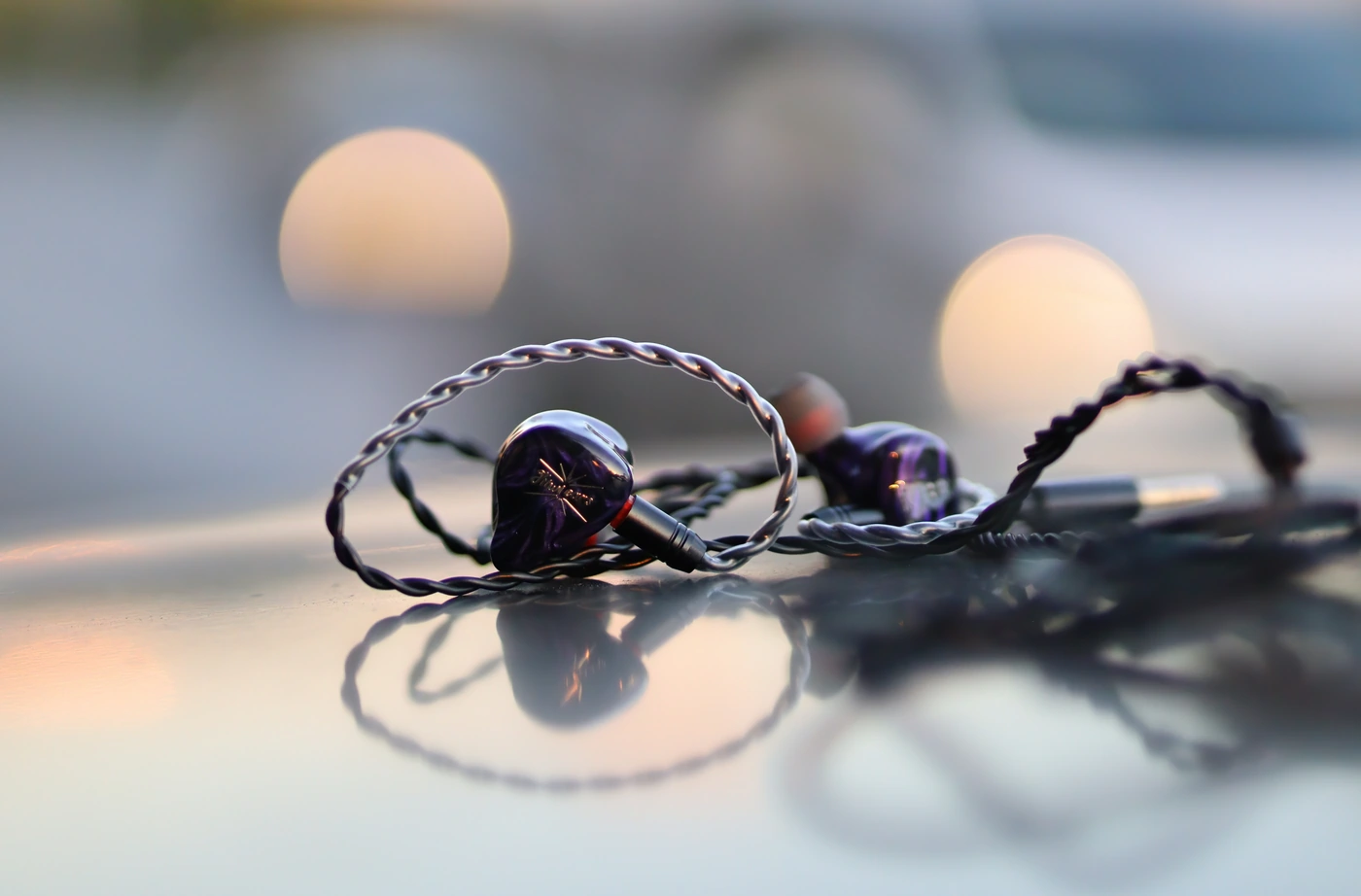 The bass is clean, really deep, and goes way below what you'd expect from an entry-level IEM. The speed of the bass is quick, it hits and then gets prepared for the next hit, so it can totally keep up with every music style out there easily. The bass has most of the energy around the mid bass, between 40 Hz and 80 Hz, without a strong emphasis on the upper bass, so there's no bloat or veil effect from the uplifted bass. The bass adds just a tiny bit of warmth to the midrange which inherits it happily.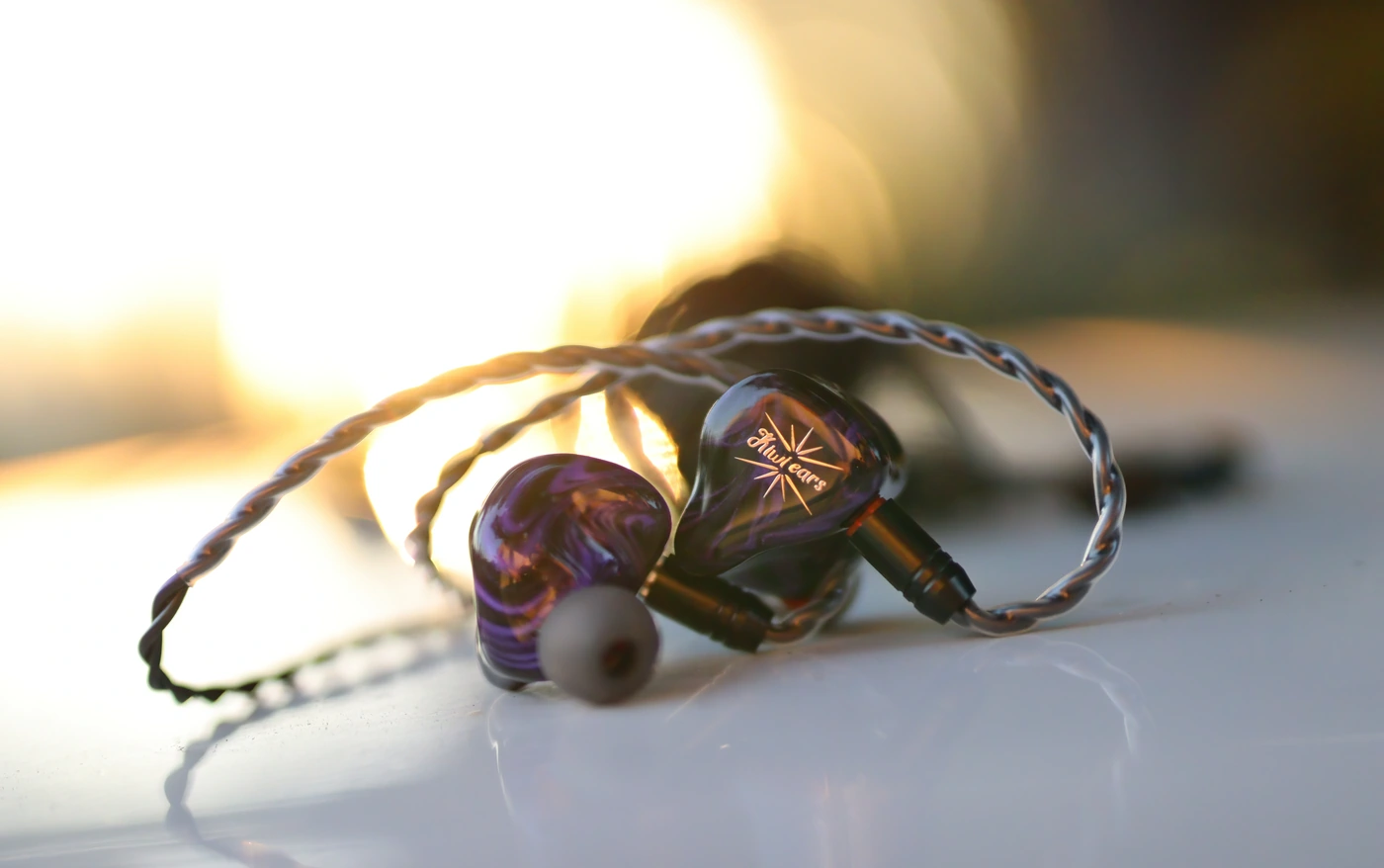 This means that the midrange sounds ever so slightly warm, but also detailed, clean, and balanced. The midrange tonality is very natural and it does not take me any time to get used to the sound of Kiwi Ears Quartet, they sound really clean and natural from the start. Female voices are super sweet, male voices are deep and powerful, while guitars have the proper texture and overall color to paint a proper solo. All in all, the midrange is more than what you'd expect judging from the price point only.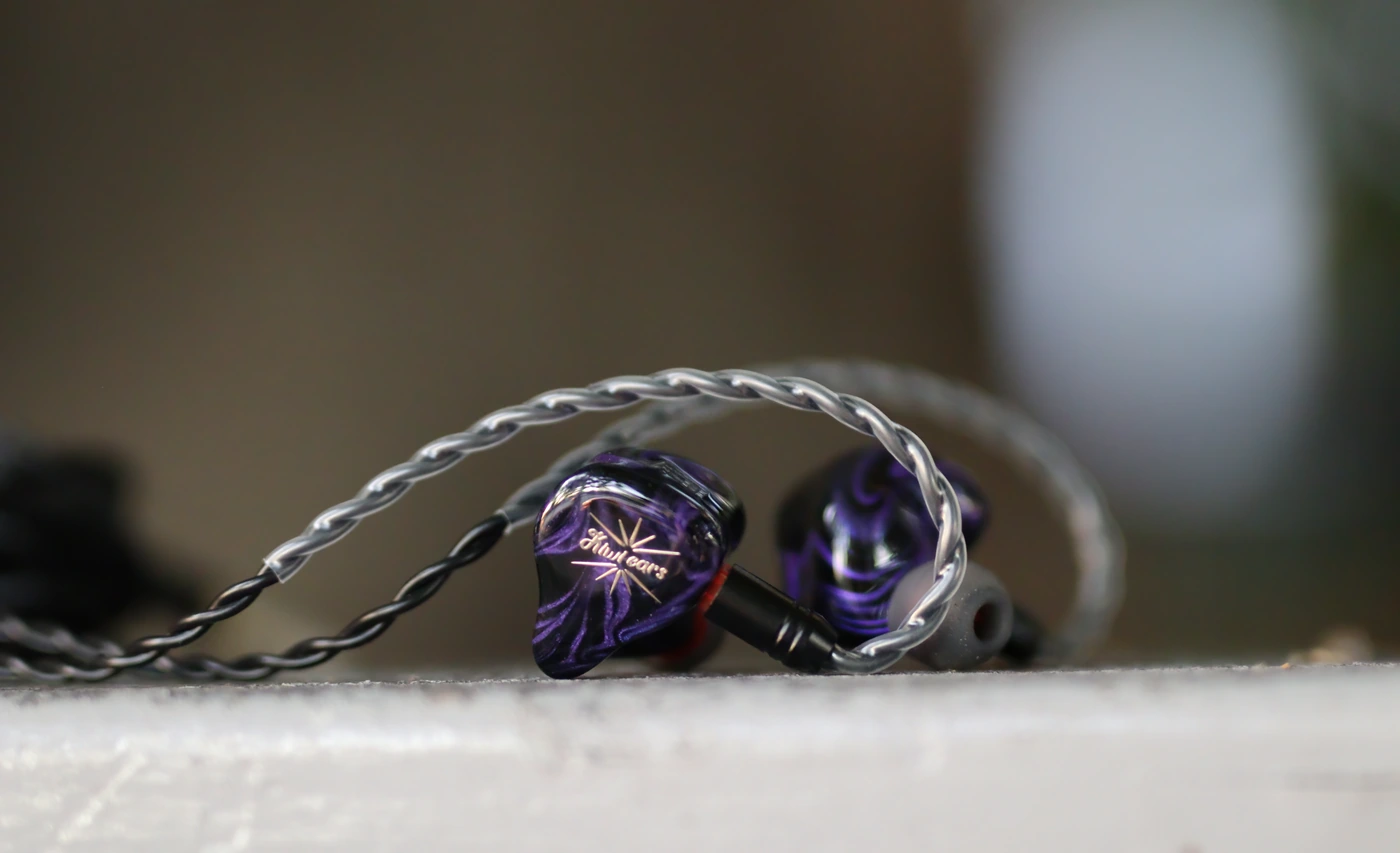 The treble is generally balanced, peppy, bright and energetic. There's a tendency for the treble to always have a bit more energy than what would be linear, it is super clean and never harsh, plus it has outstanding detail, but it can quickly turn hot if the song is hot, for example bands like Infant Annihilator sounding rather bright. There is a good sense of soundstage, it has both good depth and width, it extends equally in depth and width, and the instrument separation is surprisingly good. The dynamic is equal to other high quality chifi IEMs, making the Quartet a very balanced, natural and pleasing listening experience. 
Comparisons 
Kiwi Ears Quartet vs KiiBoom Allure (109 USD vs 99 USD) – The shape and ergonomics are great for both, although Kiwi Ears Quarter has a slightly smaller body that can feel more ergonomic after wearing both for a longer while. The sound is very different, with the Quarter being considerably more impactful, having a deeper, more punchy bass, a more colorful midrange, better overall resolution, dynamics, and a better treble with more sparkle and better extension. Allure is much smoother, alluring, relaxed, which can make it too laid back and relaxed for rock, metal and EDM, while Quarter can easily fit with most music styles.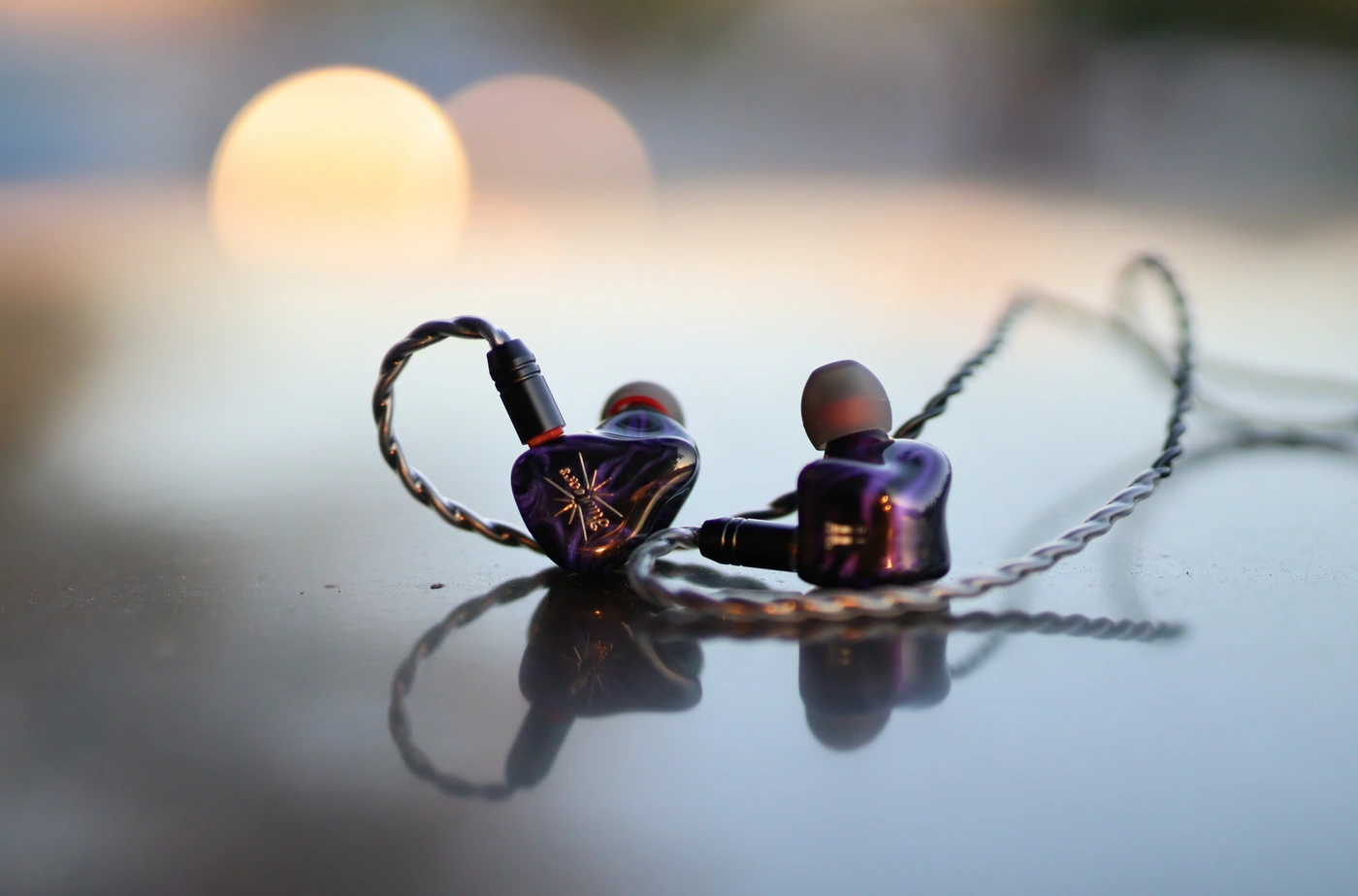 Kiwi Ears Quartet vs Dunu Kima (109 USD vs 99 USD) – The overall ergonomics are equal for the two IEMs, both are fairly comfortable, both are small enough in size to be wearable for long periods of time, and both have a nice cable. Sonically, Quartet sounds much more natural, Kima is a very odd sounding IEM, with a much more colored midrange, warmer bass, and smoother and rolled off treble. The Quarter sounds more natural in the midrange, which is immediately evident, but it also has a better treble extension, a more natural bass that is less warm, but quicker and better in quality and resolution. 
Kiwi Ears Quartet vs Moondrop Stellaris (109 USD vs 94 USD) – The overall comfort of the Quartet is better, it is a lighter IEM with a more ergonomic shape and body, a lighter design, and a better cable that is less springy and more comfortable to use. The overall sound is brighter for the Stellaris, it has a slightly better detail, but the midrange of Quartet is a bit warmer, the soundstage is wider, and deeper, and the overall sound has a more natural tonality. That slightly thinner midrange of the Stellaris also affects the bass which is thinner and less impactful, but also the treble which is thinner. This means that the Quartet sounds more natural overall, and makes for a more pleasing listening experience with most music. The difference in price is around 15%, which would theoretically mattery, but I would pick the quartet most of the time for the listening experience and the comfort. 
Value and Conclusion
We can say for sure that Kiwi Ears has a super good price / performance ratio, and they made an entire package that feels premium, has everything you may ever need and require, but for a very affordable price. Like most Chifi entry-level IEMs, Quartet is a mini premium for a super good price and keeps pushing the pricing of more expensive IEMs lower by offering a high performance for a very low price.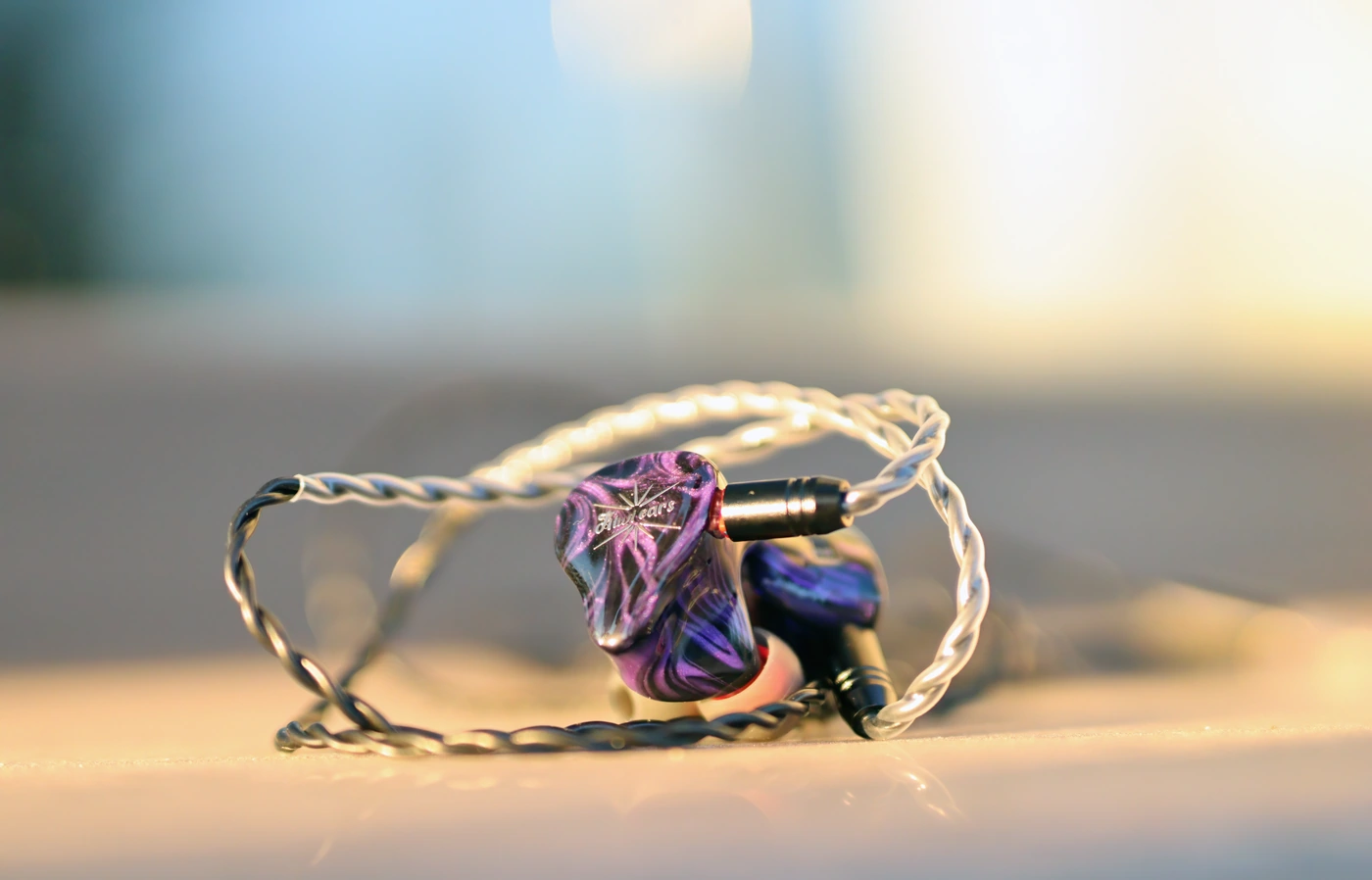 At the end of the day, if you're looking for a high quality IEM with a low price, if you want Linsoul's exceptional support, and if you're looking for a great experience, KIWI Ears Quartet has all the bass you may need, and then some, but also a balanced midrange and a sparkly treble, plus a super nice purple color, and a detachable cable, making it a fully recommended purchase today. 
Product Link
You can grab one from www.amazon.com here: https://amzn.to/3pxg8if
If you're in the UK, you can grab one from www.amazon.co.uk here: https://amzn.to/3NZm39e
And if you're from Europe, you can grab one from www.amazon.de here: https://amzn.to/3D5b5IV
---
--- Please remember to stay safe, and always have fun while listening to music!---
 - If you have a dime to spare, please donate, and help us! It would make the day brighter for me and my wife- 
---
Full Playlist used for this review
We listened to more songs than those named in this playlist, but those are excellent for identifying a sonic signature.  I recommend trying most of the songs from this playlist, especially if you're searching for new music! The playlists are different for Spotify, Tidal and Youtube, and based on the songs I enjoy and are available on each!
https://www.youtube.com/playlist?list=PL_cjBXGmwSHSdGcwuc_bKbBDGHL4QvYBu
https://open.spotify.com/playlist/5J3oloz8Riy9LxEGenOjQ0?si=979ba4f082414be7
https://tidal.com/browse/playlist/330fd544-8e5b-4839-bd35-676b2edbb3d5
--- Contact Us ---





---