LETSHUOER DZ4 Triple Dynamic Driver IEMs – More Detail, More Fun 
LETSHUOER DZ4 is an entry-level IEM priced at $89 USD, designed with three dynamic drivers, and one passive radiator to keep us music lovers happy without spending too much. This is the first giveaway we are making here at Audiophile-Heaven, so it will be interesting to see you guys winning something more than just wisdom from reading my works! DZ4 will be compared to other high quality entry-level IEMS, including Salnotes Dioko (99 USD), RAPTGO LEAF D01 (129 USD), and Dunu Talos (199 USD). 
Introduction
Letshuoer is a company that was named Shuoer before, but had to rebrand to not be confused with Shure. They come from China and previously we only managed to review their products with the aid of Linsoul and through them, but for our first official collaboration we are also holding a giveaway for you! You only need to enter it following this link – https://letshuoer.net/blogs/news/letshuoer-x-audiophile-heaven-dz4-giveaway
Letshuoer has been working on IEMs both from the entry-level range but they also have flagships, and we promise to try reviewing both their entry-level offerings, but also the flagships they are selling. They are known for having some of the best customer support out there, and some of the better models are available only on the official Letshuoer store, but they also have an Amazon store that you can check out. 
It should be noted that I have absolutely no affiliation with Letshuoer, I am not receiving any incentive for this review or to sweeten things out. I'd like to thank Letshuoer for providing the sample for this review. Every opinion expressed is mine and I stand by it. The purpose of this review is to help those interested in Letshuoer DZ4 find their next music companion. 
Product Link
You can grab one from the official link here: https://letshuoer.net/products/letshuoer-dz4-triple-dynamic-drivers-single-passive-radiator-edc-hifi-in-ear-monitor
You can grab one from www.amazon.com here: https://amzn.to/448Iui7
Build Quality/Aesthetics/Fit/Comfort
Starting with the outer build quality, DZ4 is a super ergonomic IEM, with the design that reminds me both of a high-quality office appliance, but also of a gaming product. The silver faceplates combined with the orange logos make for a super nice looking IEM. Despite the faceplates having openings and the IEMs being semi open in design, DZ4 offers a good level of passive noise isolation, with around 20dB of passive noise isolation. They are super ergonomic and comfortable, having a rounded inner design, and a medium fit, being just deep enough in your ears to stay there, but not deep enough for them to attack your ear canals if you have any unusual curvatures inside. 
The cable is a super high-quality cable, considering that DZ4 is designed to be sold in the entry-level range, they have a four-cores 216 Strand cable with 0.05mm in diameter silver plated copper cable. The cable is nicely thick, it has a super beautiful braided design and while I hope we captured it well in the shots, it tends to look much better in person than it appears on the camera. The thickness of the cable is good and it feels considerably above what most Chifi companies include with their entry-level IEMs. The cable is detachable and connects to the IEMs via traditional 2-Pin connectors. The cable is single ended and has a 3.5mm single ended jack connector.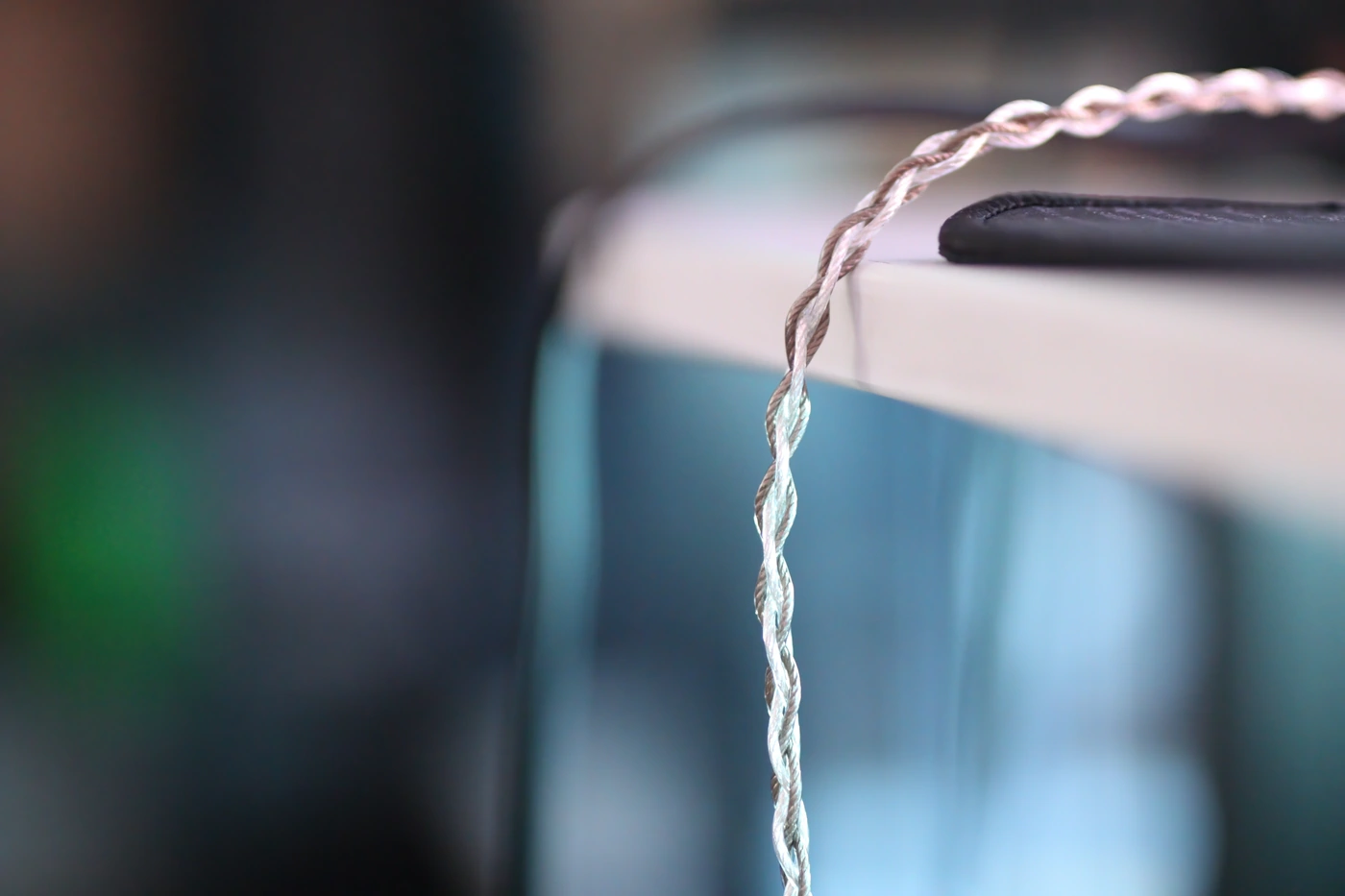 We have an inner design with three dynamic drivers, and one passive radiator, with four-way acoustic tubes, and a two-way crossover. The connection between the drivers and the 2-Pin socket is done via a flexible printed circuit FPC, rather than thin cables. The shells of DZ4 have been designed together with HeyGear, one of the leading 3D Printing suppliers worldwide. 
Inside the package you will also find a superb transport case, along with six pairs of tips, to make sure you will be getting the perfect comfort and sound with DZ4. The sensitivity is on the low end at 104dB, while the impedance is also super low at 12 OHMs, so you will need a decent source to properly power and drive DZ4, such as Shanling UA5 and iBasso DC04PRO. They are hard to drive and even on iBasso DX320 MAX TI, I am keeping the gain at level 4, digital volume max, but the volume wheel turned to 3 o'clock for a loud volume, but you need to keep in mind that this is over the single ended output.  
Sound Quality
Starting with the source list I've been suing for today's review, I still have iBasso DX320 MAX TI on my desk, so upcoming reviews will be using it as a source, including this one, but I've also paired the DZ4 with Shanling UP4 2022, Shanling UA2, HIDIZS XO, Palab M1 Mini, and Astell & Kern ACRO CA1000T. Despite the low impedance, DZ4 is not sensitive to background noise and hissing, and it manages to stay mostly coherent across sources, needing a loud volume more than anything to sound best. The sonic signature is generally clean, detailed and it has a V-Shaped presentation with an emphasized sub bass and bass, and a really bright, brilliant treble, strong dynamics and a very detailed sound. It feels like Letshuoer has a bit of a house sound, as they always go for the most detailed sound they can produce for the budget the product is currently selling for. I noticed the sound of DZ4 changing quite a bit over the course of the first two hours of using them, and they settled down to sound smoother, more natural, as they were quite sharp and bright out of the box.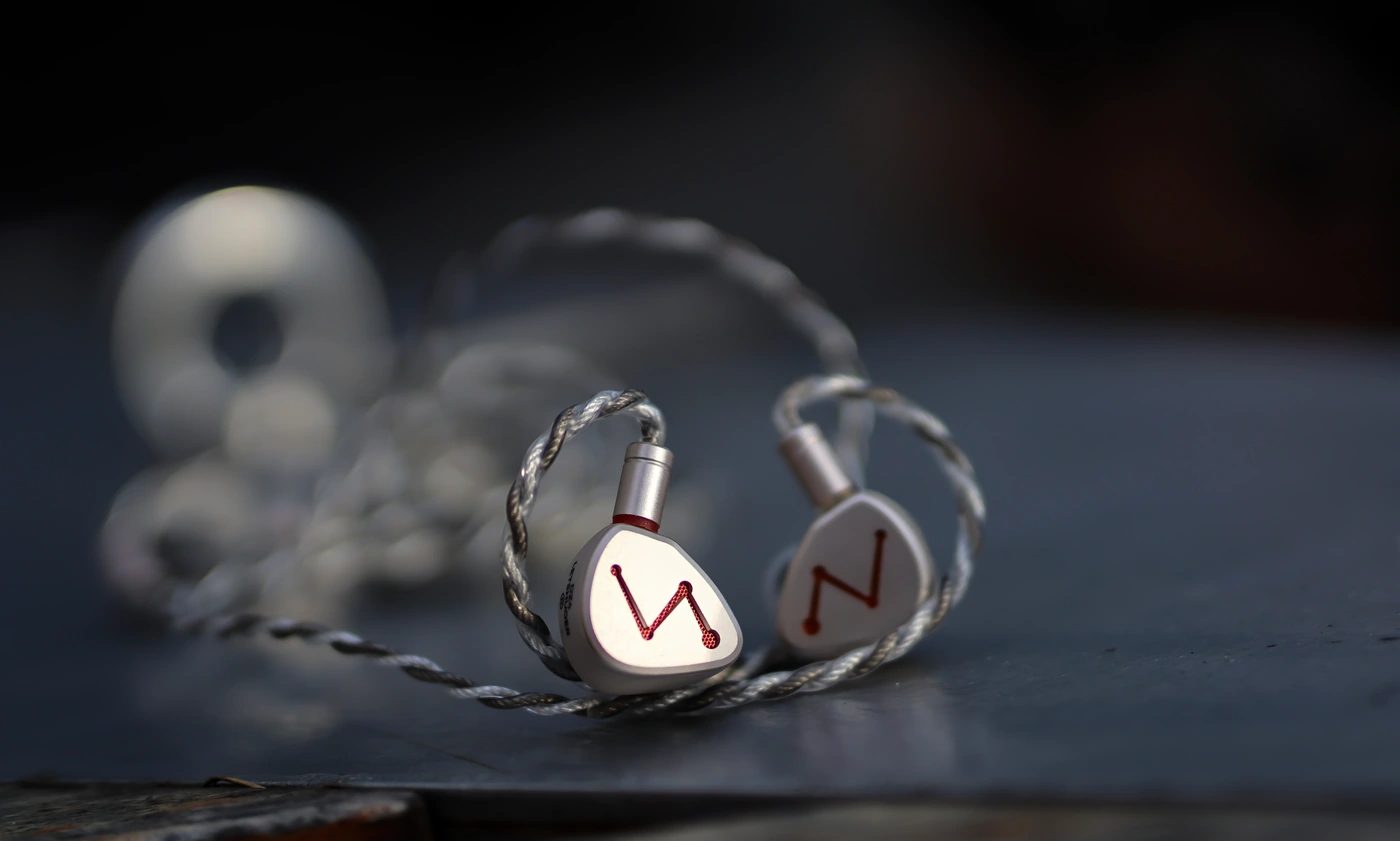 The bass of DZ4 is generally super clean, detailed and surprisingly, not overpowering. In fact, keeping in mind that this is an IEM or Earphone with three dynamic drivers, I expected the bass to obliterate everything in its wake, but it is a super controlled, punchy bass with a super nice resolution and detail. The bass has most of the energy in the sub bass and the mid bass, with natural upper bass quantity. It adds a good amount of weight to music, and all music sounds heavy and well driven, emotional, but not overly warm or veiled. The bass can keep things groovy, and has enough speed for rock and metal, giving DZ4 a super pleasing listening experience. 
We have a super natural midrange, with a really detailed presentation, a very good dynamic, and a good resolution too. You can really hear those dynamic drivers when it comes to the fluidity of the sound, DZ4 is super smooth in the textures, but it can bring electronic and EDM music to life without making synths fatiguing or harsh. There's a really nice feeling of soundstage, as the sound extends in both width and depth, but I feel like a big part of the staging comes from the fact they are semi open, and people around you may hear glimmers of what you're listening too. You will also have a glimpse of what really musical and sweet female voices sound like, DZ4 placing an emphasis on emotion.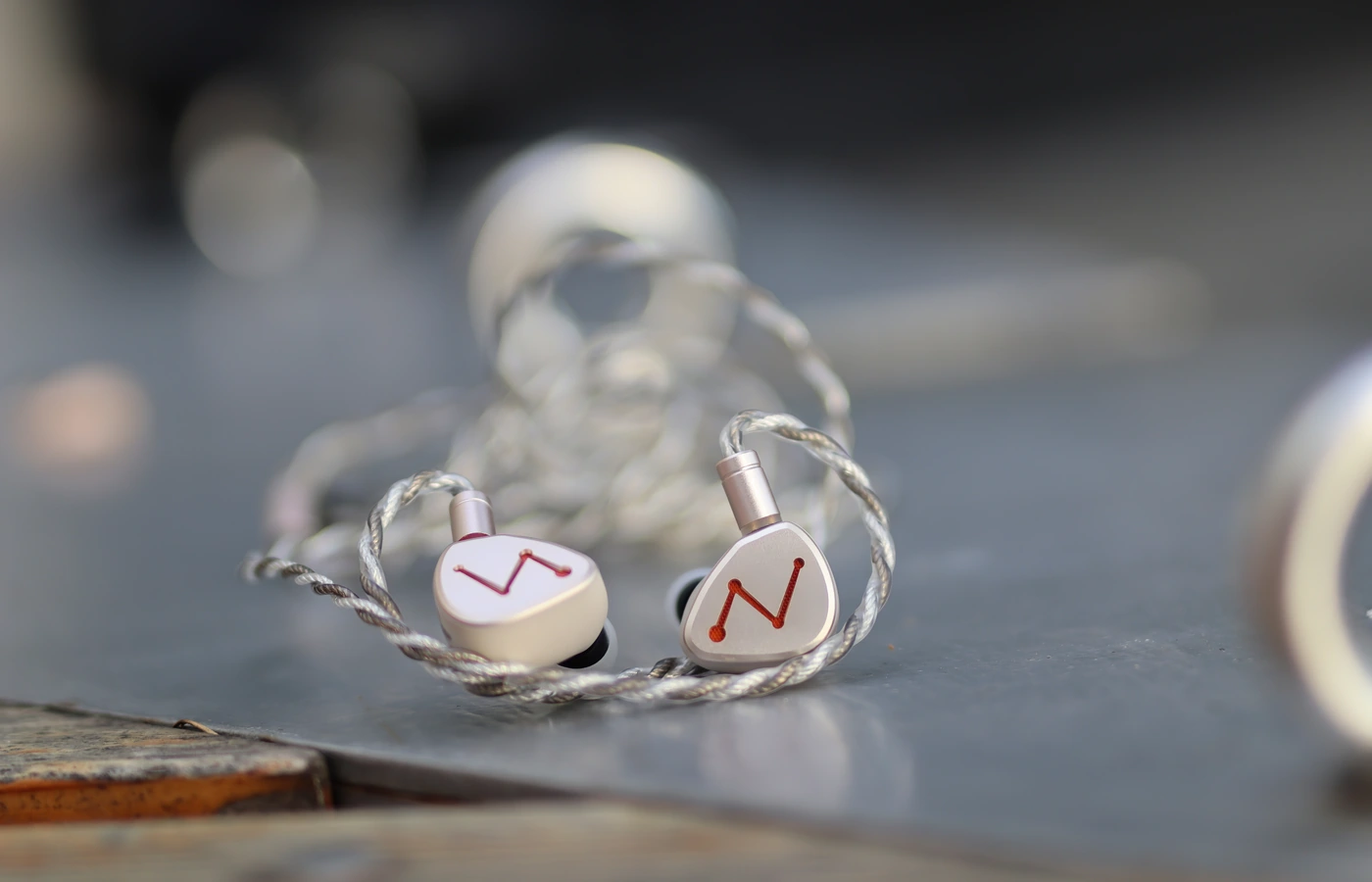 We have a super bright, clean and airy treble that keeps both electronic and rock / metal music energetic and peppy, in your face and aggressive enough for the sound to not become lazy and too relaxed. The treble also has a smoother texture and is never harsh, but what I like the best is the fact that they extend well into 12-13kHz, providing that sparkle that we usually need from the top end to feel hyped for music. 
Comparisons 
Letshuoer DZ4 vs Dunu Talos (??? USD vs 199 USD) – Talos is larger and bulkier which makes DZ4 an easier fit with better ergonomics. The overalls sonic performance of the two is very different, and it feels like DZ4 can achieve what Talos was trying to, but the proper way. Both are hard to drive, and both offer an ok passive noise isolation, Talos being slightly better at the passive noise isolation part. Now, sonically, Talos is really bright, to the point where it can be too sharp and edgy, while DZ4 is better at having a controlled sound, it has a warmer bottom end with more bass, a thicker presentation that leads to a more balanced listening experience. DZ4 is also not quite as bright at maximum, and it is easier to enjoy for long hours of listening.  
Letshuoer DZ4 vs RAPTGO Leaf D01 (??? USD vs 129 USD) – LEAD D01 has an ergonomic design, and both DZ4 and D01 are super nice while you're wearing them. Both are somewhat open and they offer similar degrees of passive noise isolation, both being good once music starts playing, and being able to separate you from the background noise. Neither isn't really easy to drive for an IEM, but the DZ4 is a bit harder to drive. The sound is D01 is sharper and brighter, with more focus on details, while DZ4 sounds warmer, has a larger bass with thicker presentation and heavier musical note impact, a heavier attack and more low end extension. This makes DZ4 a bit more balanced and the easier to recommend option out of the two.   
Letshuoer DZ4 vs Salnotes Dioko (??? USD vs 99 USD) – Starting with the build, DZ4 is much more comfortable than Dioko, which is way too large to fit most ears as well. DZ4 has a semi open design, and the passive noise isolation of Dioko is a bit higher, but when music is playing, both are fairly good at separating you from the noise on the outside. DZ4 has a better detail, better resolution, and a fuller, warmer sound. Dioko is easier to drive, but DZ4 can also achieve a better instrument separation and definition, making for a more pleasing listen. 
Value and Conclusion
We have excellent price / performance ratio, and spending an entry-level sum to get this kind of sound is a good experience, DZ4 is going to fly off the shelves I am sure, and the best part is that it will land right into your listening setup and give you endless fun. I'm saying endless with true hope, given the build quality and design, it should survive for many years of usage from now on. 
Before the end of today's review, I want to mention the giveaway, as we have teamed up with Letshuoer to give some of our readers the opportunity to hear DZ4 and to enjoy them free of charge! The giveaway is organized by Letshuoer with the occasion of the launch of the IEM, and you can share the review with your friends if you want, also make sure to engage and make as many entries as possible to have the best chance of winning. At the end of this week, we will announce on our channels the winners, as the campaign runs from 4th of July until end of 8th of July. Please keep in mind that the winners are picked by a random number generator and neither us nor Letshuoer will interfere with the process. 
Join the giveaway here –  https://letshuoer.net/blogs/news/letshuoer-x-audiophile-heaven-dz4-giveaway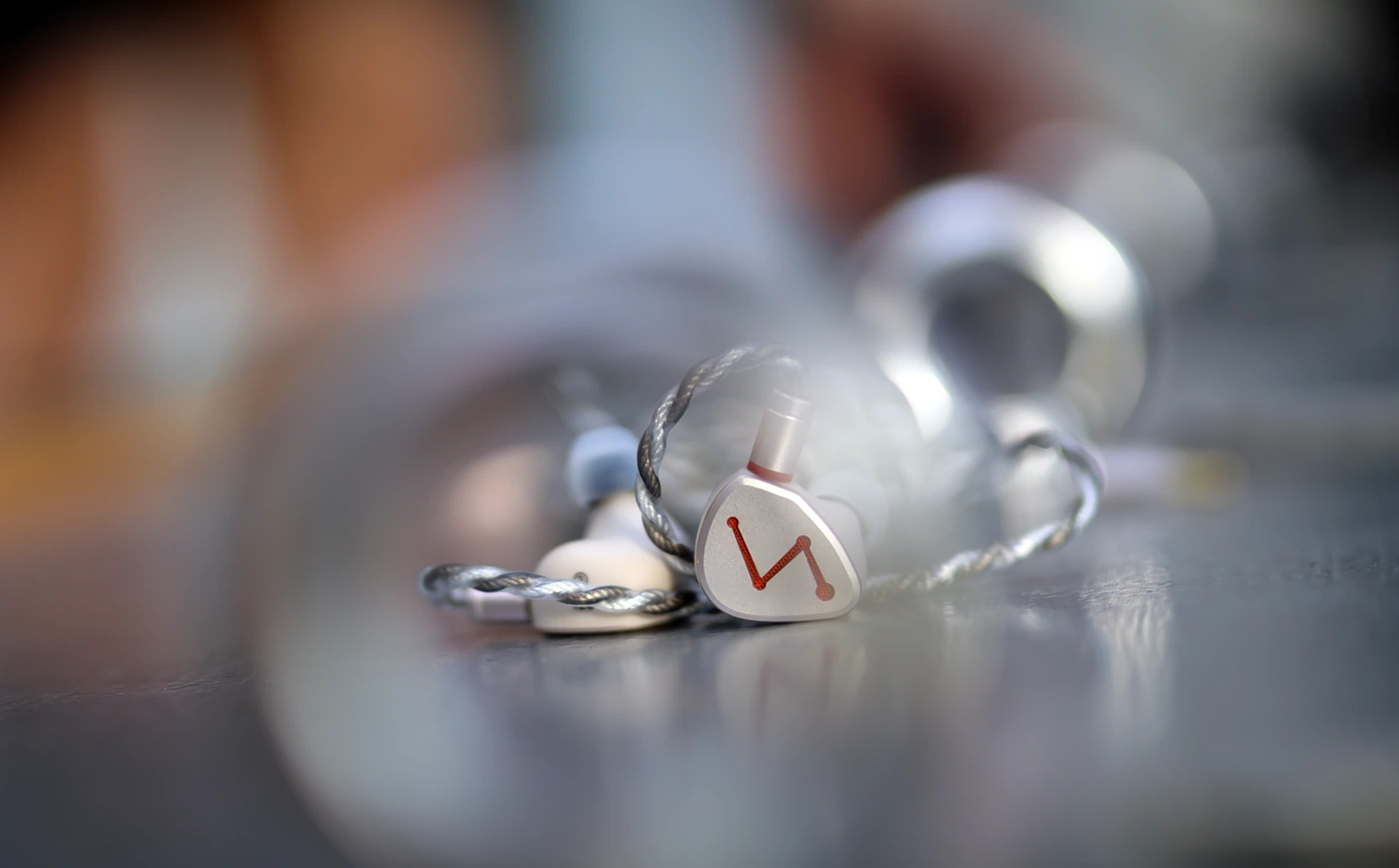 At the end of the day, Letshuoer DZ4 is one of the best sounding entry-level IEMs that you can grab at the moment, with super details nd resolution, a clean and punchy sound, and with a warm and pleasing sub bass, and mid bass, and a bright, sparkly treble to accompany it, and it is a fully recommended IEM by us at Audiophile-Heaven. 
Product Link
You can grab one from the official link here: https://letshuoer.net/products/letshuoer-dz4-triple-dynamic-drivers-single-passive-radiator-edc-hifi-in-ear-monitor
You can grab one from www.amazon.com here: https://amzn.to/448Iui7
---
--- Please remember to stay safe, and always have fun while listening to music!---
 - If you have a dime to spare, please donate, and help us! It would make the day brighter for me and my wife- 
---
Full Playlist used for this review
We listened to more songs than those named in this playlist, but those are excellent for identifying a sonic signature.  I recommend trying most of the songs from this playlist, especially if you're searching for new music! The playlists are different for Spotify, Tidal and Youtube, and based on the songs I enjoy and are available on each!
https://www.youtube.com/playlist?list=PL_cjBXGmwSHSdGcwuc_bKbBDGHL4QvYBu
https://open.spotify.com/playlist/5J3oloz8Riy9LxEGenOjQ0?si=979ba4f082414be7
https://tidal.com/browse/playlist/330fd544-8e5b-4839-bd35-676b2edbb3d5
--- Contact Us ---





---