Dunu Kima – The Red Dress Song
Dunu Kima is a $99 USD Entry-Level Chifi IEM / Earphone. It sports a single dynamic driver, with dual chambered acoustics and DLC or Diamond-Like coating for the Diaphragm. It will be compared to other entry-level IEMs, including KiiBoom Allure (99 USD), Salnotes Dioko (99 USD), and Tingker TK300 (99 USD). 
Introduction
Dunu is one of the most popular audio companies, and they not only are direct competitors to the likes of FiiO, they even made the IEMs for FiiO years ago. Nowadays, Dunu has a lot of unique products designed and marketed directly, with superior quality than everything they had back in their FiiO Days, with the likes of the Dunu Falcon PRO which I reviewed recently. Dunu is known to have super build quality, and they are available through a wide selection of shops and stores, including Linsoul, and subsequently Amazon, which is the best place to order your Dunu IEMs from, for the best warranty, delivery times and support.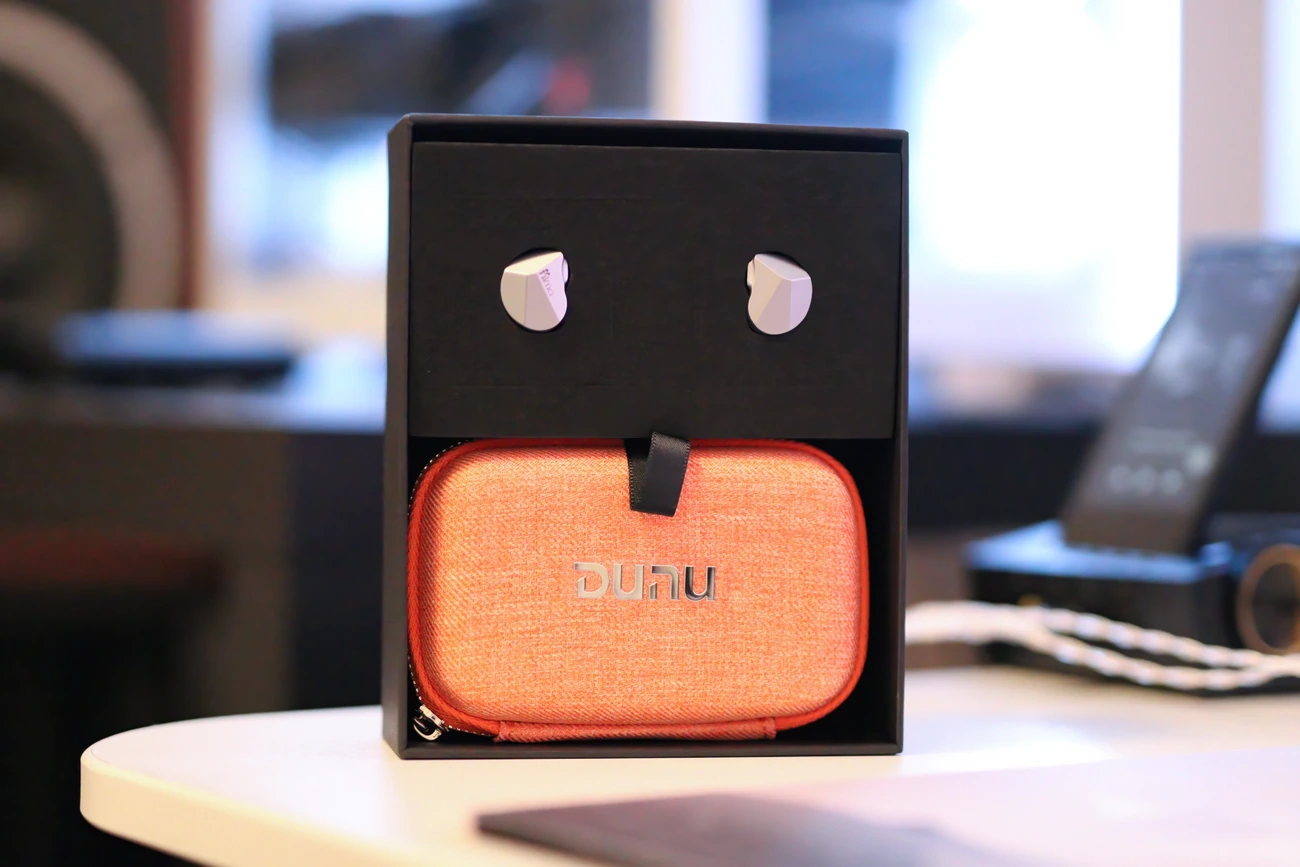 It should be noted that I have absolutely no affiliation with Dunu, and I am not receiving any incentive for this review or to sweeten things out. I'd like to thank Dunu for providing the sample for this review. Every opinion expressed is mine and I stand by it. The purpose of this review is to help those interested in the Dunu Kima IEMs and find their next music companion. 
Product Link
You can grab one from www.amazon.com here: https://amzn.to/3HFB7p7
If you're in the UK, you can grab one from www.amazon.co.uk here: https://amzn.to/422ssoU
And if you're from Europe, you can grab one from www.amazon.de here: https://amzn.to/3LSbR0f
Build Quality/Aesthetics/Fit/Comfort
Dunu Kima is a super comfortable, lightweight Earphone made for those on a budget to enjoy music without much disruption. This is because there is no problem with it, no driver flex, and no microphonic noise at all, and it offers around 20 dB of passive noise isolation. The tech inside is somewhat sensitive to driver flex, namely the dynamic drivers, but in the end it works alright for my ears. 
The impedance is typical at 32 OHMs, but Kima is particularly sensitive to hissing, so a source that is known to be hiss free is recommended. They have a high SPL, of 108 dB and are super easy to drive, so you should be fine with most sources. The rated THD of 0.3% is rather high on paper, but the IEMs themselves do not distort much in person, which is pleasing to notice.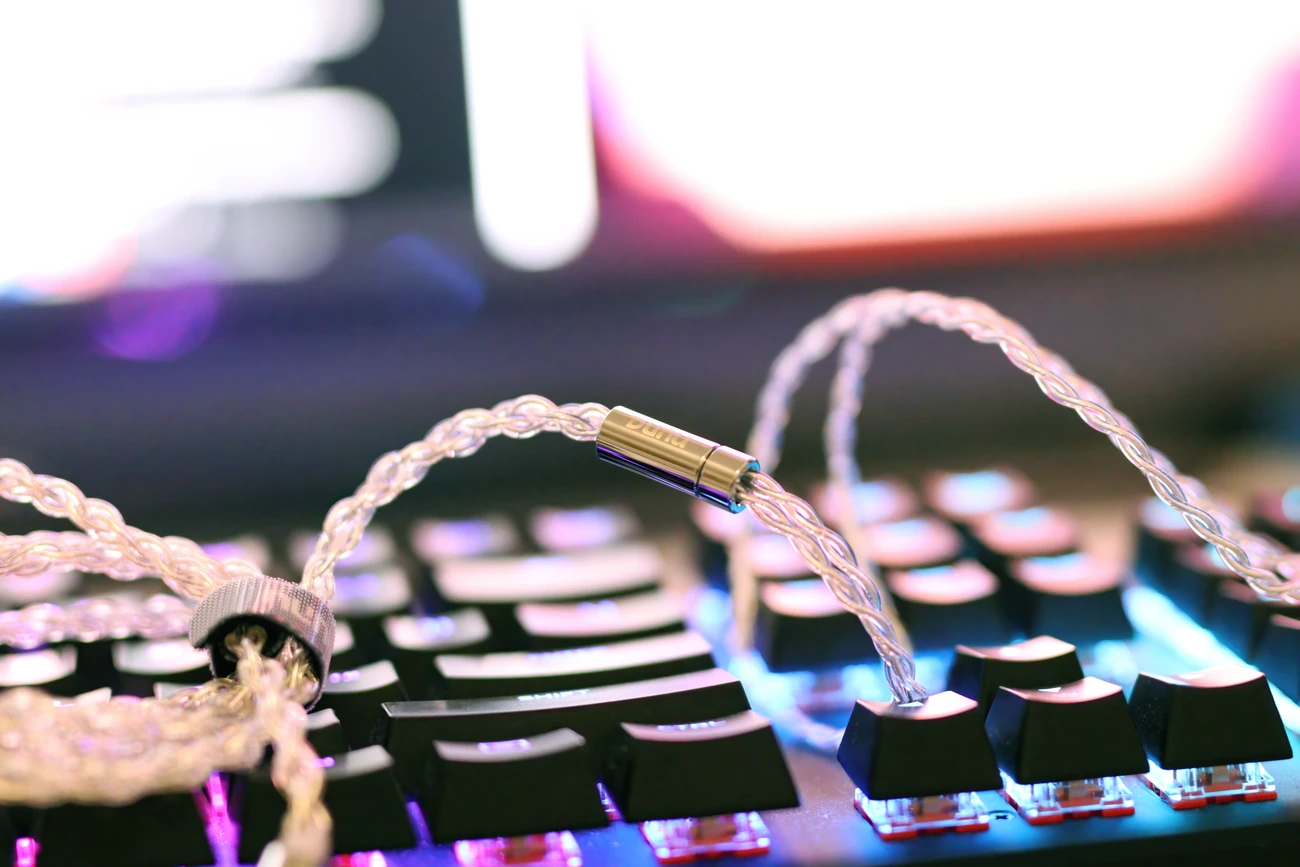 The package is super special, and the Dunu Kima comes with a super qualitative cable, 3 types of tips, a cleaning tool, a 3.5mm to 6.3mm adapter, and an orange transport case. I love the rich package that Dunu included, and the fact that they included it with an entry-level IEM, plus the eartips are of a super good quality too, having good comfort and offering good passive noise isolation. With a single dynamic driver, I noticed none of the problems you typically get with dynamic drivers such as flex, there is a ventilation hole and it works just fine.
Sound Quality
I've paired Dunu Kima with a rich selection of sources to best understand how they sound, and the list includes EverSolo DAC-Z6 (which surprisingly has no hissing with Dunu Kima), IKKO ITB03 Heimdallr, Astell & Kern ACRO CA1000T, HIFI Walker H2 Touch, iBasso DC03PRO, Khadas Tea, Moondrop Dawn, and Shanling UA5. Generally, all of those can drive Dunu Kima, and a higher quality source does not result in a better sound install, as they don't respond that much to source quality. Dunu Kima would need a bit of EQ to straighten the kinks in the frequency response, if you're willing to spend some time fine tweaking them, but for 99 USD, I think most users will purchase them and expect to enjoy them as they are. The overall signature is fairly warm, somewhat colored in the midrange (where I'd apply some EQ), with a good extension in the bass, fair extension in the treble, and with a pretty detailed sound for 99 USD. 
The bass is full, deep, and has a good amount of warmth in the mid bass. The bass is an interesting mix, because the sub bass has a roll off effect below about 40 Hz, and most of the bass energy is above 55 Hz, but for certain EDM songs, there's a good amount of energy in the lows and Kima never sounds thin or lifeless. Rather, it goes for substance, extra thickness and warmth in the mids too, rather than rumble. The punch effect is good, especially at loud volumes, and like most DLC based IEMs, it really sounds best at higher volumes, and can sound a bit underwhelming at low volumes.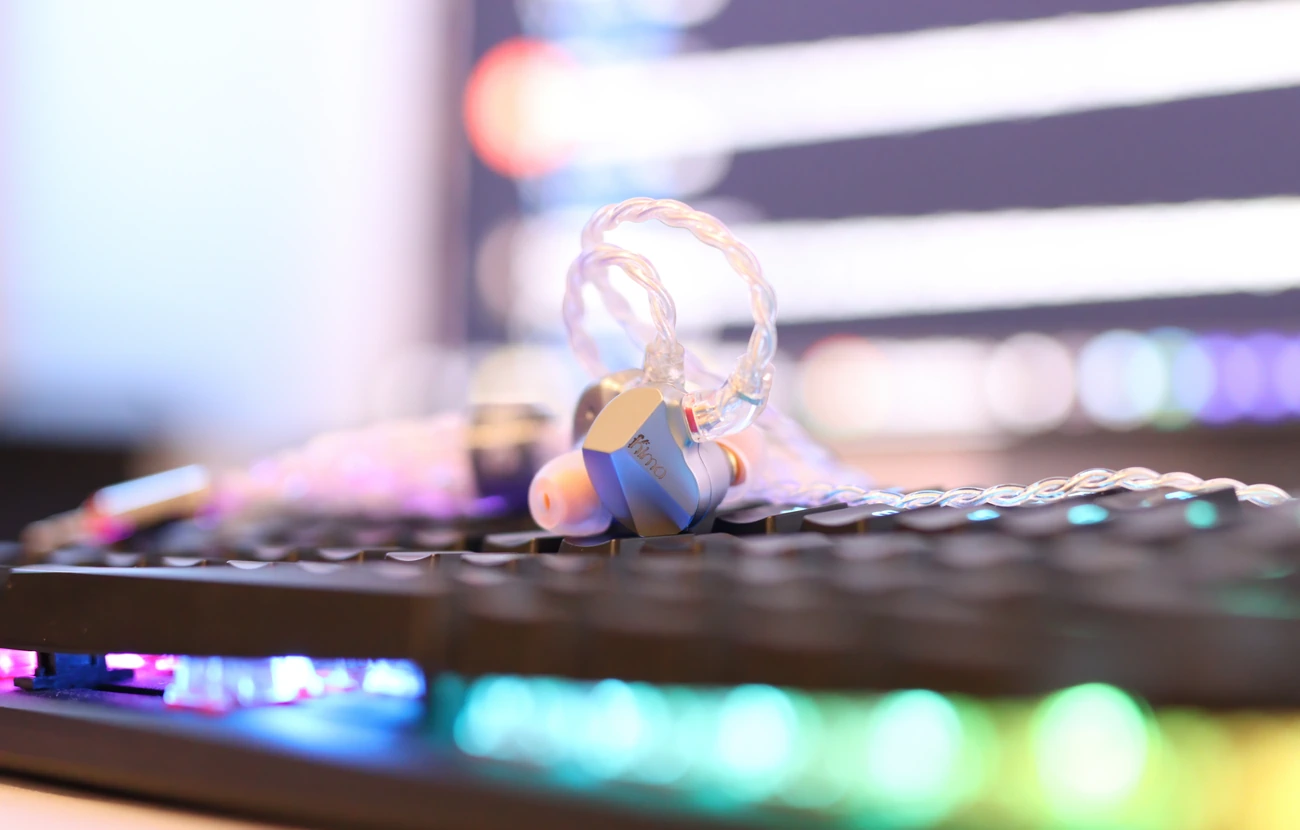 The midrange is clean, not crisp or detailed, but musical and fluid. There's a certain coloration in the midrange, akin to multiple dips in the frequency response, a small one around 4kHz, and a big dip around 9 kHz, which cuts off the upper midrange energy considerably, but it also cuts the fatigue from the sounds. The treble seems to regain energy above 13kHz, which will add air back, but the midrange sounds colored as a result, and the sound doesn't have the good tonality we've seen with Dunu Talos. You can see in Dunu's own graphs that they tuned Kima for neutrality, not a strong bass emphasis, not a strong treble emphasis, and that dip in the upper midrange can sound very specific. The midrange can be a bit boomy and lean at times. 
The treble is lower in the lower treble, where the dip can still be felt, but it regains some energy in the upper treble, which creates a somewhat thin treble presentation, but keeps a good level of detail and micro detail. The overall soundstage is wide, but not super deep, with a good instrument separation. As expected of a dynamic driver with DLC coating, the dynamics are super good, and music never sounds boring or blunted with Dunu Kima, rather everything is punchy and colorful. Dunu Kima will never be fatiguing, even with death metal, and at loud volumes, it will stay clean and clear, it has a lower distortion than most entry-level IEMs, and with a good technical ability. This being said, because the treble and upper midrange are low in energy, you will hear the lack of traditional cymbal crash energy with them. 
Comparisons 
Dunu Kima vs Tingker TK300 (99 USD vs 99 USD) – The ergonomics are super different, but both IEMs are comfortable. The package is somewhat better for Dunu Kima, but TK300 has a more traditional bullet shape that I come to appreciate after years of seeing it. The sound is much more detailed, cleaner, more analytic, and has a better bass extension for TK300, which is more resolute, sharper and brighter in general. The sound of Kiuma is smoother, warmer, less fatiguing, less resolute, and more musical. Both are super nice, TK300 is a more traditional aggressive V-Shaped sounding IEM, while Kima is a different breed that sounds smooth, musical and warm.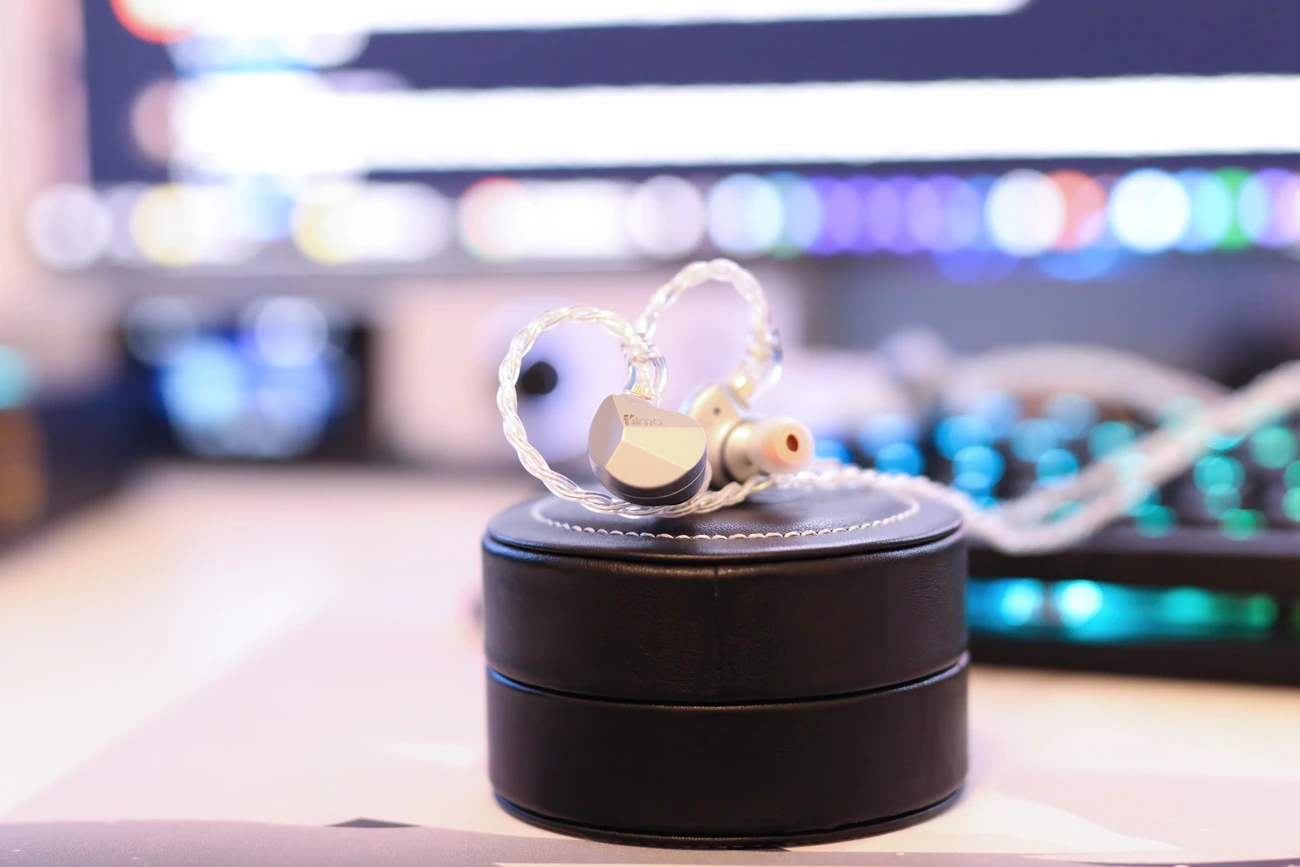 Dunu Kima vs KiiBoom Allure (99 USD vs 99 USD) – Allure is as comfortable as Kima, also lightweight, and with a good cable, although the whole package is better for Dunu Kima which comes with more tips and higher quality for the tips. The overall sound is much more alluring and vague on KiiBoom Allure, which has a lower level of resolution and detail than Dunu Kima, it goes for being more fluid instead. The impact is higher on Dunu Kima, and so is the overall dynamic level and punchiness. Dunu Kima sounds more natural in the midrange and it is easier to recommend for most listeners, except those who really want the super light and alluring sound of KiiBoom Allure. 
Dunu Kima vs Salnotes Dioko (99 USD vs 99 USD) – The comfort and size is much better on Dunu Kima which I can actually wear, while Dioko is too uncomfortable to be practical, too large for most ears, including mine. The cable quality is also better for Dunu Kima, and so is the package, making Kima a much easier choice from the start. The sound is more traditional on Dioko, which doesn't have a blunted upper midrnage, but also has a more brightness and can be more fatiguing. By comparison, Dunu Kima sounds warmer, thicker, more musical, less fatiguing, less sharp, less resolute, but more pleasing and easier to enjoy. Kima is easier to drive, but also more sensitive to source hissing. 
Value and Conclusion
While I was not as impressed with Kima's sound and overall presentation as I was with Dunu Talos or Dunu Falcon PRO, the price performance ratio is good, and this is an IEM I consider pleasing for the money, super well made and super comfortable. Plus, the package is rich, and with Dunu's support you're likely to have an excellent experience and enjoy your music hassle-free.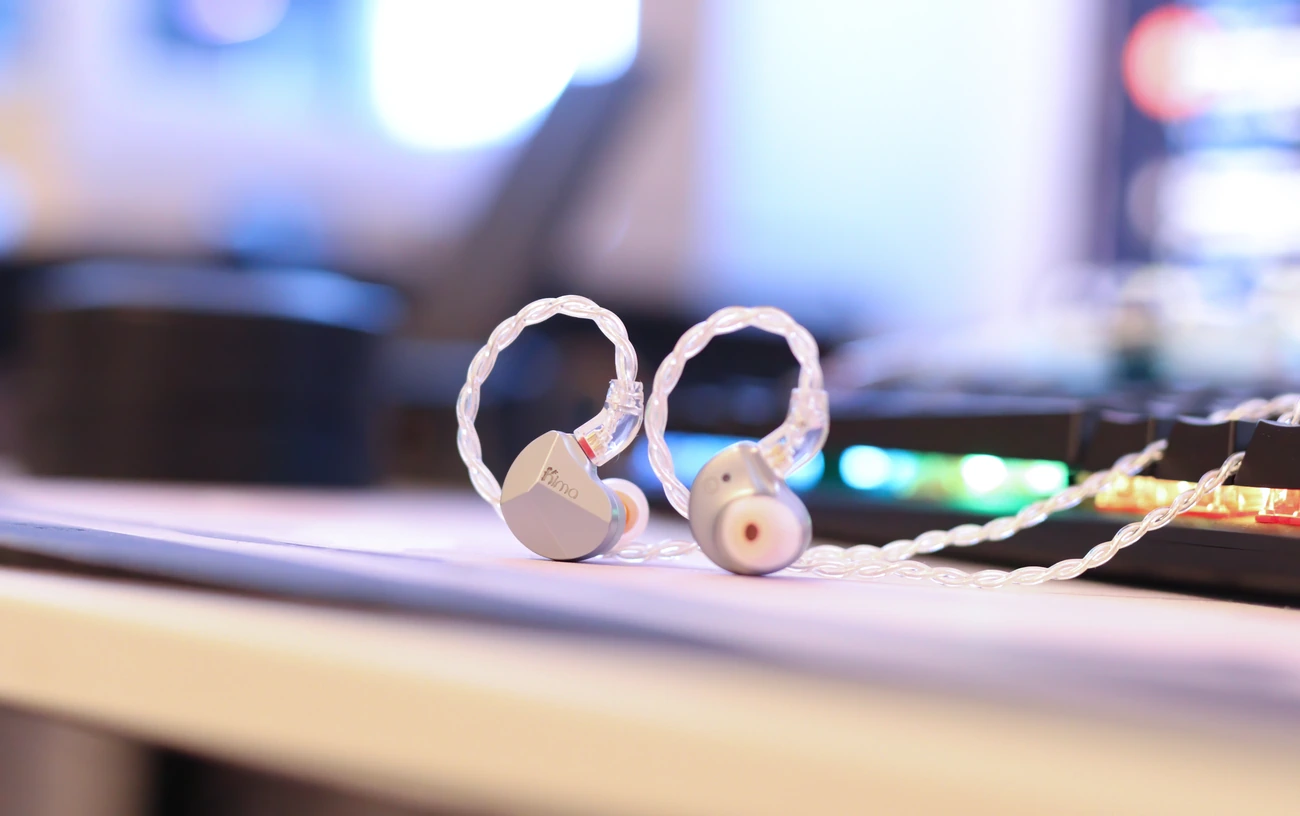 At the end of the day, if you're looking for a comfy entry-level IEM with a nice design, lightweight construction, a warm-ish sound, with some treble roll off in the harsher parts, some bass roll-off, and with a good mid bass energy, plus a wider soundstage, Dunu Kima's one of the best low price solutions on the market today. 
Product Link
You can grab one from www.amazon.com here: https://amzn.to/3HFB7p7
If you're in the UK, you can grab one from www.amazon.co.uk here: https://amzn.to/422ssoU
And if you're from Europe, you can grab one from www.amazon.de here: https://amzn.to/3LSbR0f
---
--- Please remember to stay safe, and always have fun while listening to music!---
 - If you have a dime to spare, please donate, and help us! It would make the day brighter for me and my wife- 
---
Full Playlist used for this review
We listened to more songs than those named in this playlist, but those are excellent for identifying a sonic signature.  I recommend trying most of the songs from this playlist, especially if you're searching for new music! The playlists are different for Spotify, Tidal and Youtube, and based on the songs I enjoy and are available on each!
https://www.youtube.com/playlist?list=PL_cjBXGmwSHSdGcwuc_bKbBDGHL4QvYBu
https://open.spotify.com/playlist/5J3oloz8Riy9LxEGenOjQ0?si=979ba4f082414be7
https://tidal.com/browse/playlist/330fd544-8e5b-4839-bd35-676b2edbb3d5
--- Contact Us ---





---