Shanling M0 Pro Ultraportable Music Player – Tiny DAP is Back
Shanling M0 PRO is a $ 129 USD DAP or digital audio portable music player, with a dual ESS ES9219C DAC chip, Bidirectional signal transmission, and with a Special Single Ended / Balanced 3.5mm headphone output. It will be compared to other ultraportable and entry-level music players, including HIFI Walker H2 Touch (199 USD), Mechen M30 (109 USD), and Surfans F20 (119 USD).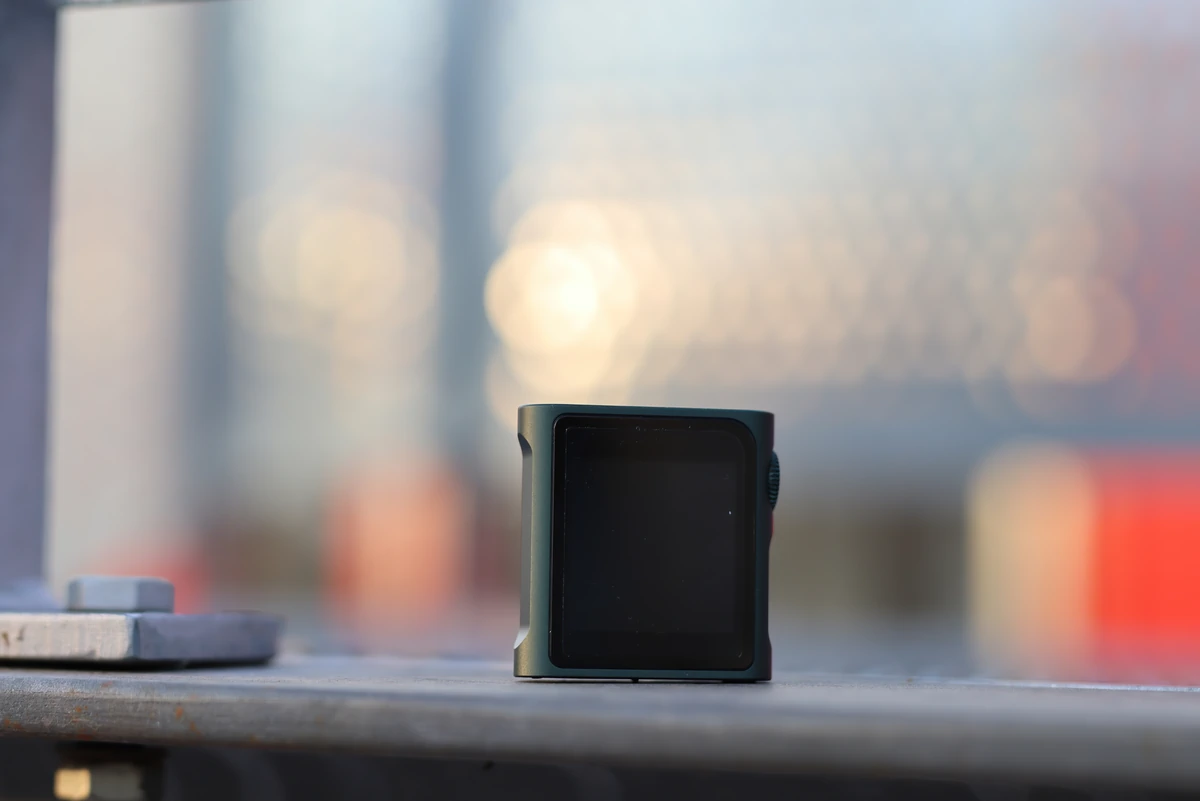 Introduction
Shanling is a really nice company, and I was enthusiastic to hear that they entered Amazon recently and that you'll be able to purchase their products from there, as you'll get the best support, warranty and a large window for returning what you don't like to Amazon. I don't insist that you use the links in my review, although that would be really useful for me, but I do insist that you purchase from known, trusty sources where you won't be at a loss if something is to happen. 
It should be noted that I have absolutely no affiliation with Shanling. I'd like to thank Shanling for providing the sample for this review. This review reflects my personal experience with the Shanling M0 PRO Music Player. Every opinion expressed is mine and I stand by it. The purpose of this review is to help those interested in the Shanling M0 Pro DAP find their next music companion. 
Product Link
You can grab one from www.amazon.com here: https://amzn.to/41AGAoE
If you're in the UK, you can grab one from www.amazon.co.uk here: https://amzn.to/3MUsyu3
And if you're from Europe, you can grab one from www.amazon.de here: https://amzn.to/40p8m6u
Build Quality / Aesthetics / Under The Hood / Functionality / Software
Shanling M0 PRO is a small, tiny, diminutive portable music player that can be considered to be the size of a larger thumb. The overall build quality is very good, as you'd expect from a Shanling DAP, but the M0 PRO is also tiny, so you should expect the navigation to be somewhat tricky. The 1.54 Inch display with touch screen is easily entirely covered by my thumb, making navigation on M0 PRO a bit complicated at times. Happily, the design has a curved frame that makes using and touching it pleasing, plus the body is made of high quality aluminum, while the display is made of glass, and it comes with a beautiful red case.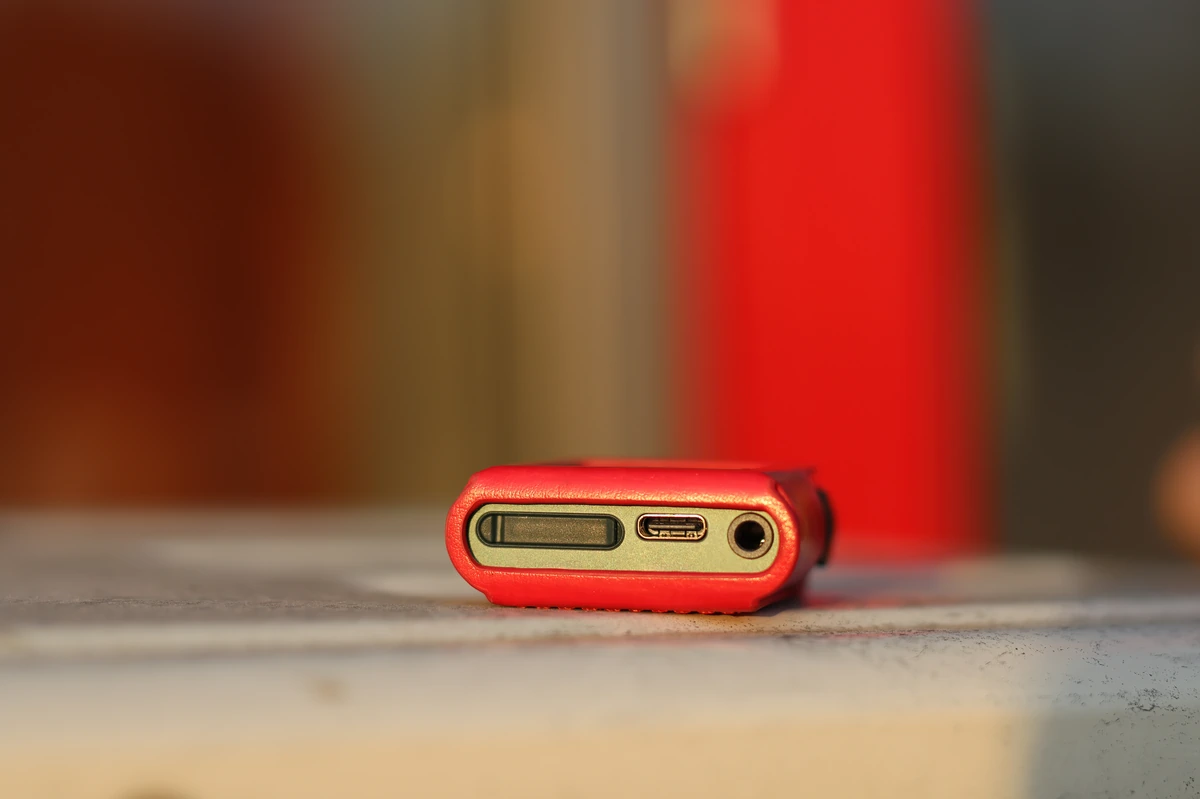 The unit has a Dual ESS ES9219C DAC / AMP, with a Bi-Directional Bluetooth. Bi-Directional in the sense that it has a dual purpose and it can act as both a Receiver and a Transmitter. The CPU that does all the process is an Ingenic X1000 CPU. We have Native DSD with Hi-Res decoding up to 32 Bit / 384 kHz, and a super high driving power, up to 236mW at 32 OHMs. To put this in perspective, the driving power of M0 PRO is almost 3 times higher than that of iFi Go Link, and similar to other high-end DAPs. The trick here is that this high driving power is only over the Balanced output, for which you will need to purchase an additional accessory, namely the 3.5mm to 4.4mm balanced adapter designed by shanling, otherwise, the output power falls to 90mW for the Single Ended Output. The output impedance of the Single Ended output is a bit lower, at 0.4 OHMs, and it is a bit higher for the Balanced output, at .8 OHMs. The THD+N is 0.0006% if you're using M0 PRO Single Ended and 0.0004% if you're using it balanced.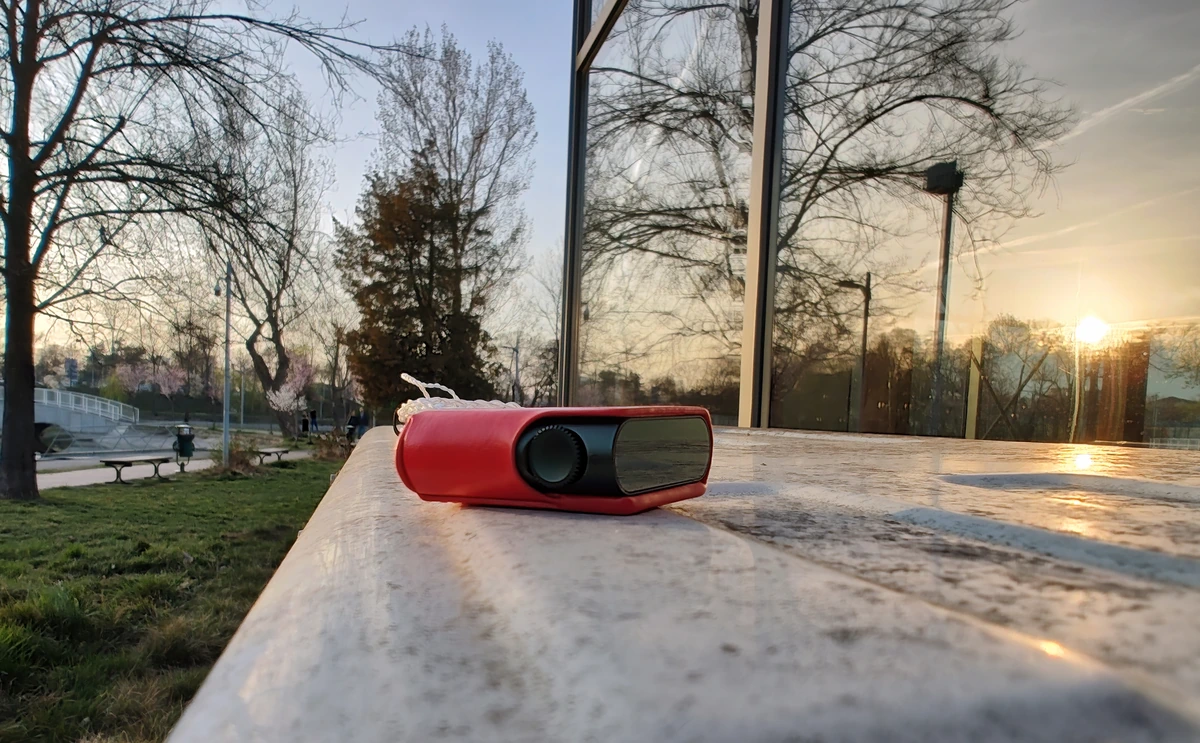 We're also spoiled by a battery life that's very good, of 14.5 hours max, and a measured battery life of about 12 hours if you're using very loud volumes, and some screen on time. I generally do not test for battery life under ideal conditions, as I believe that most users will have a mixed usage scenario. Even better, we have a balanced output, and you can purchase a 3.5mm to 4.4mm balanced output separately, although I am not sure how this works internally, I can confirm that it does work with 4.4mm IEMs and Headphones this way, and that it sounds pretty good, and that the sound is louder and cleaner using the Balanced output, but the battery life drops slightly, to 10 hours as quoted by Shanling, and 8.5 – 9 hours as tested by me. The battery capacity is 650mAh. It takes about one hour to fully charge M0 PRO, with fast charging. 
The OS or Operating System is MTouch OS developed in-house by Shanling. The firmware is super clean and snappy, and it feels like one of the fastest DAPs around, and it is actually navigable in person, but not manageable for large playlists. There is a USB DAC function, which I appreciate a lot, and it can act as a transport for another DAC / AMP too, making it one of the most advanced portable DAPs in this mini shape and size. There is one microSD slot that supports microSD cards up to 2 TB, and we have support for LDAC, aptX, AAC and SBc if we're using M0 PRO as a transmitter, but we don't have aptX if it is used as a receiver, although we still have LDAC. 
All popular file types are supported, and you can enjoy podcasts too, with variable playback speed, plus we have Sync Link too, which is a way of using your Android smartphone as an app for M0 PRO. For this, you will need the Eddict Player app for Android, and you can simply leave M0 PRO in your backpack and control everything from your smartphone. If you allow M0 PRO to go to sleep, the first second of a song is cut if it is used as a USB DAC, but this does not happen if another song was playing before, or if something was playing around 10 seconds before you start playing again. You will need the Shanling USB Driver for Windows 11 for it to work properly at the moment I'm writing today's review.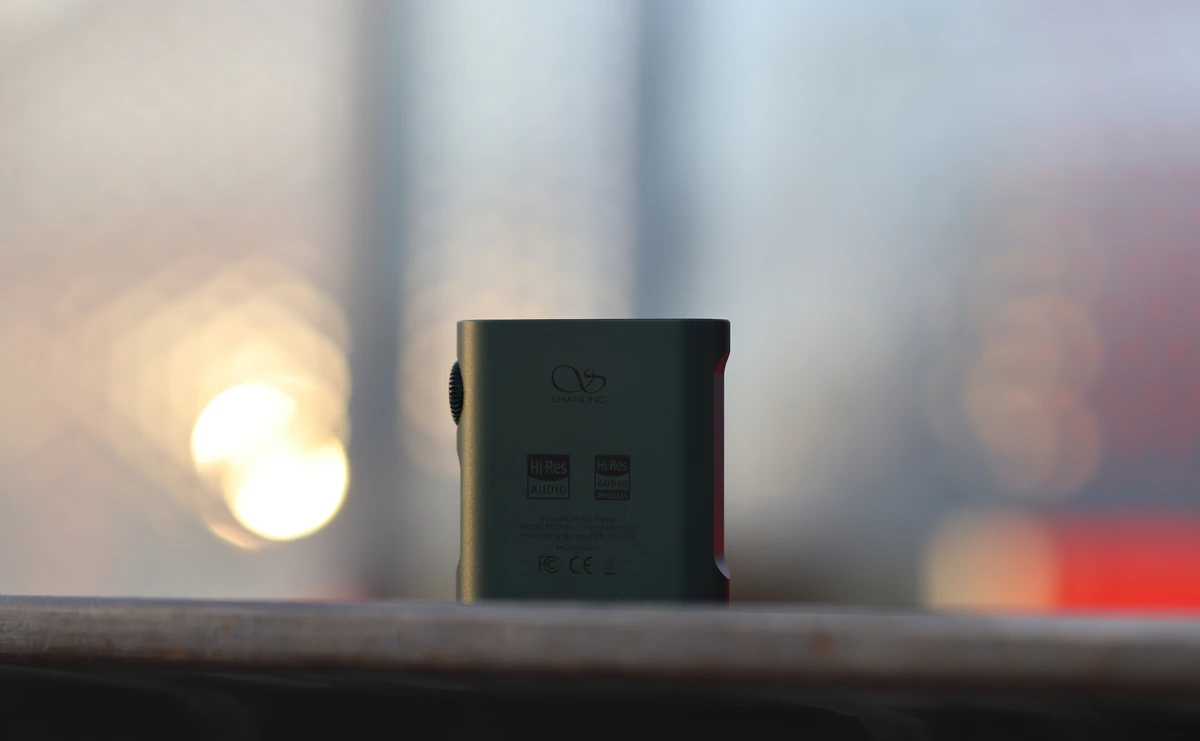 In my personal experience, it is a pleasure to use little DAP, nothing stands out in a negative way, except maybe for the fact that I could easily see myself losing it if I am not careful, because it is this tiny. There is zero delay if using it as a USB DAC, it can properly index large libraries, and it has a fair signal strength if used as a Bluetooth DAC. I feel like the signal strength is a bit lower if it is the transmitter than if it is the receiver. The display is strong enough for super good visibility even in full daylight, but at this size it can be a bit hard to read a lot of text on, although the font used is large enough for my eyes. If there's one thing I am somewhat missing on M0 PRO, those are navigation buttons, but at this size I don't think they would have helped with the navigation, and I can use SyncLink or the display to navigate it. 
Sound Quality
The driving power of M0 PRO is high, much higher than basic dongles like iFi Go Link, but it still can't drive headphones like HIFIMAN Ananda or Arya Stealth properly, although it can bring them pretty loud. In light of this, the main pairings for today's review have been Kiwi Ears Orchestra Lite, Dunu Talos, Dita Audio Perpetua, OLLO S5X, Audeze MM-500, Westone MACH 60, Westone MACH 40, FiR Audio NE4, and Sivga Oriole. It can totally drive all of those, and I think it is an excellent source for them, plus it has the proper power, bass and impact for them. My most favorite pairing has been with Unique Melody Maven PRO, which has been my favorite IEM for the past few months as well. You can't touch 50% of volume with Unique Melody Maven PRO, so it has plenty of power. All in all, the sound of M0 PRO can be described as an ultra polite sounding DAP with a warm core, a pleasing, smooth midrange, relaxed, laid back treble, and warm bass that's never too aggressive. This doesn't mean that it is not detailed, but it feels like if there was any source that would cut all harshness from music, M0 PRO would be it, and even with your brightest IEMs, like Final A8000, and with Infant Annihilator, it can still sound super relaxed and pleasing.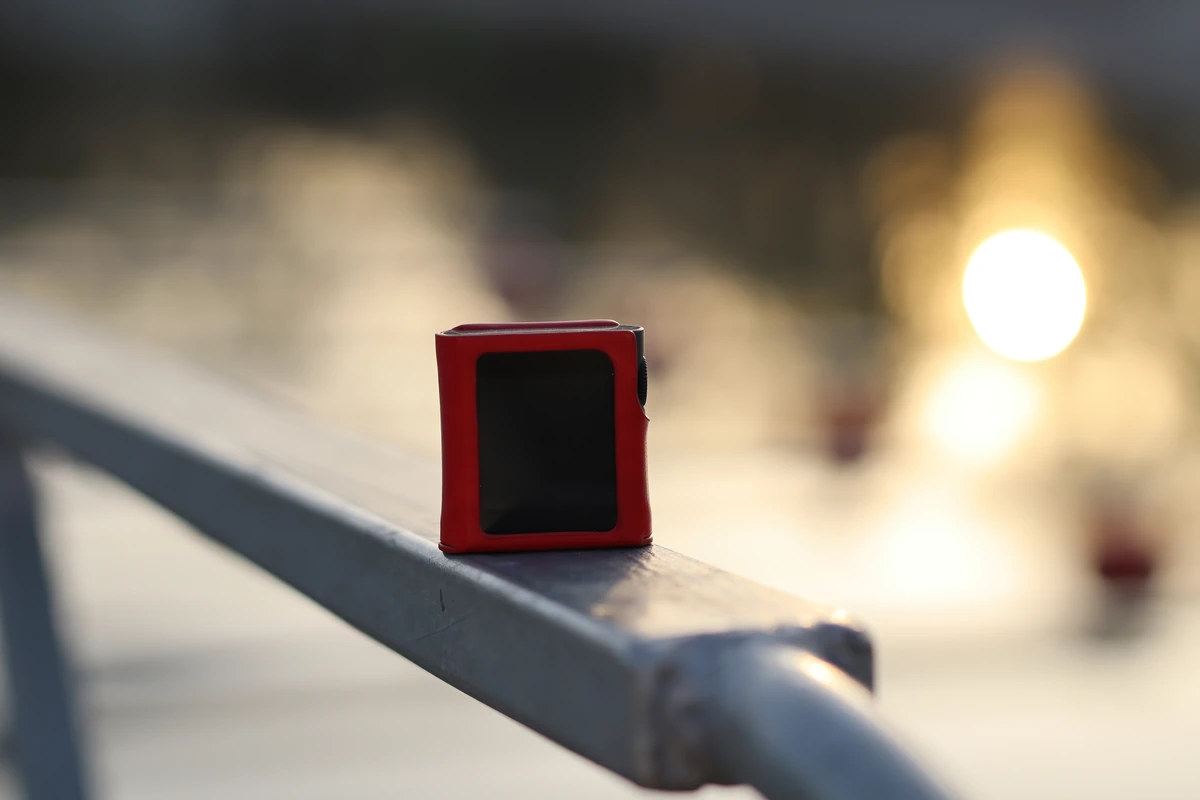 The bass of M0 PRO is clean, deep and warm, full, big and goes low in presentation. The bass is not enhanced over the midrange, and it doesn't have a forward bass or a bass that's colored in any way, the whole signature being flat in general, so if you fancy some extra low end, you can go for a bass heavy IEM or portable headphone, M0 won't color the ones you have with a warm or bassy signature. The smoother character it has does mean that you can pump the volume higher though, and this in return means that you're getting more bass, at volumes at which you'd otherwise run into harshness or brightness with other sources, so you will hear some extra bass at loud volumes, but not because it has extra bass, but because you will be able to punish your headphones and IEMs more with volume before fatigue kicks in.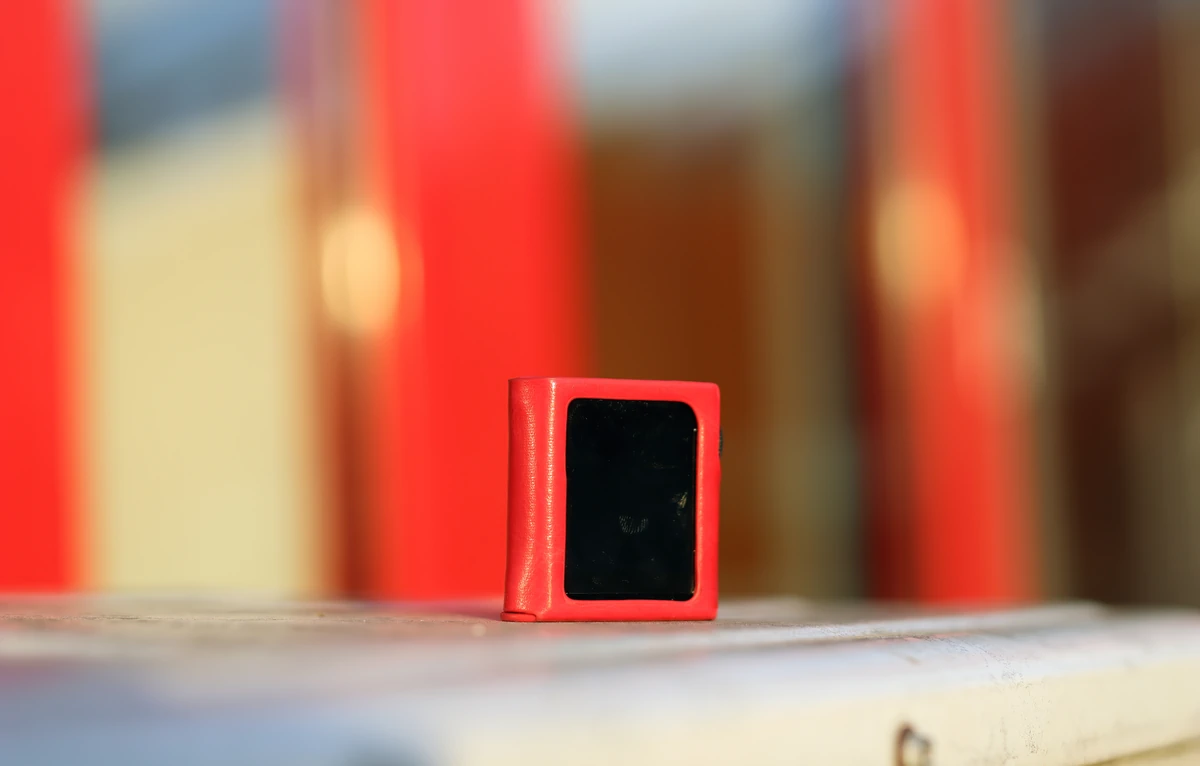 The midrange of M0 PRO is also fairly neutral, clean and detailed, but the midrange does have a little warm tinge, which makes voices and guitars sound a bit sweeter and more pleasing to the ear. This means that even scream based music can be rather fun to enjoy, and M0 PRO is the kind of DAP that will always be pleasing with zero harshness, even trumpets and harsh instruments are innocent and fatigue-free in tuning. The upper midrange is also very smooth and fatigue-free, with no aggressiveness, but with a smooth texture and good detail.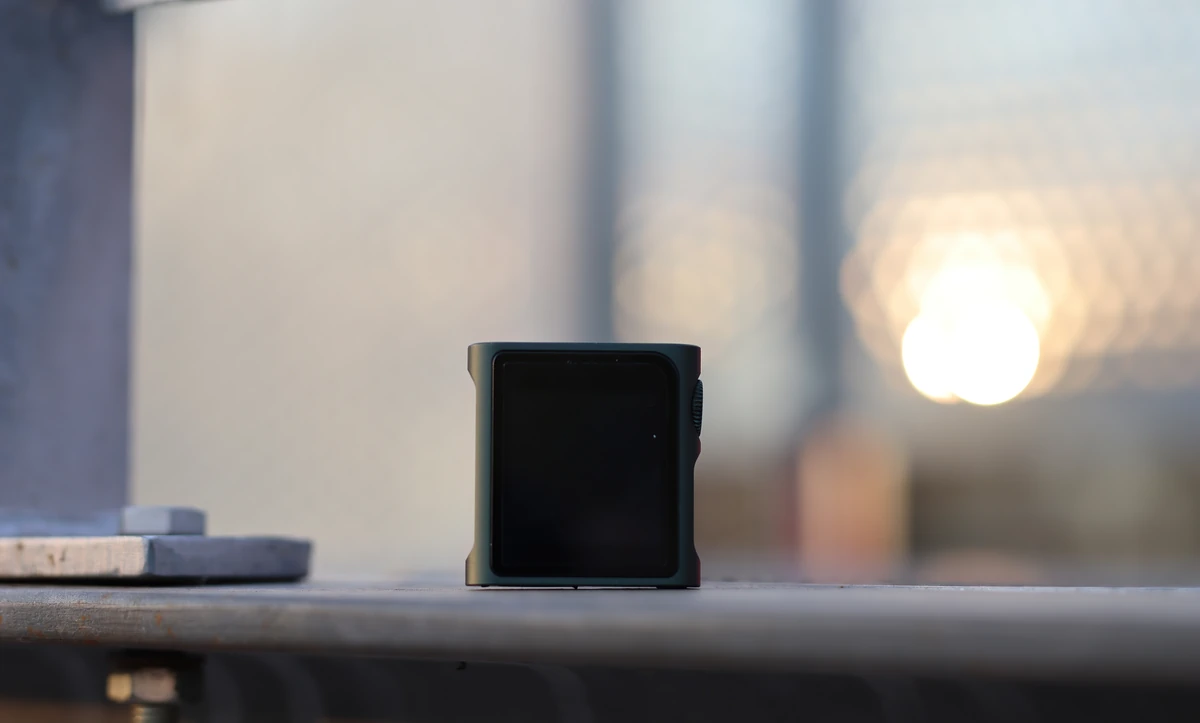 The treble is clean, sometimes a bit too relaxed, but detailed and pleasing to the ear. It extends well in the upper treble with no noticeable rolloff, but it has good dynamics and sounds very punchy. Compared to more entry-level IEMs with a tiny factor, it sounds more dynamic and it never gets crowded in the treble, with no noticeable fatigue with any track. Compared to the Shanling M0, the sound is less warm, more detailed, more dynamic, more punchy and it is generally a good upgrade from it. The soundstage is natural, conveyed as the IEMs or Headphones can, M0 PRO is very good at showing exactly what your source music and earphones can do, rather than imposing a narrow or a wide presentation. If anything it is slightly intimate with most IEMs and Headphones. 
Comparisons
Shanling M0 PRO vs Surfans F20 (129 USD vs 119 USD) – The build quality, like most of today's contenders, is good, but F20 is much larger than M0 PRO, which is one of those tinier DAPs. The overall handling is better for M0 PRO, which is designed to be super portable, and it is much more versatile being compatible with Bluetooth, both as a transmitter and as a receiver, with LDAC, it can work as a USB DAC, and M0 PRO is simply the better DAP when it comes to features, even having a 4.4mm Balanced output if you get the extra adapter. The sound of F20 is a bit stronger, with more punch, but it can also be more aggressive and more fatiguing, making M0 PRO a better choice for those who are looking for a relaxing and pleasing experience with their music.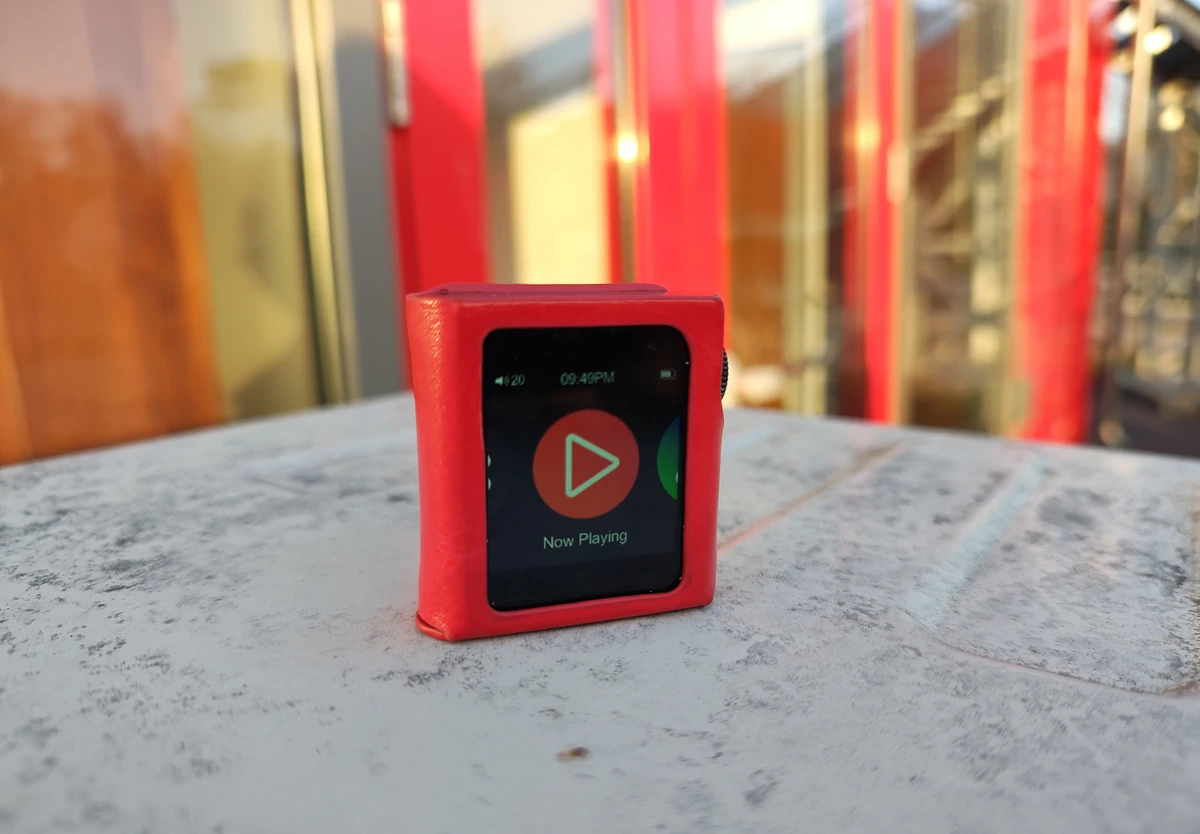 Shanling M0 PRO vs Mechen M30 (129 USD vs 109 USD) – The shape of M30 is larger, it is much more bulky and harder to carry around, and it has a lower battery life than M0 PRO. The versatility of M0 PORO is much better, it has Bluetooth, USB DAC functions, but what is most important, everything works smoother, it is more snappy and has LDAC + a really good support for everything right out of the factory. On the other hand, the sound has more power out of the M30, which is more aggressive, but that also sounds more dynamic, more detailed and more punchy. M30 only has Single Ended outputs, but M0 PRO needs the Balanced adapter to have the same driving power. Still, having the same driving power from such a small unit is no joke. At this moment, I can't really consider the M30 a fair contender regardless, as it uses a microUSB port, which is quite outdated in 2023, but for those with a really low budget, it can be a good counter, if you need to use Single Ended cables only. 
Shanling M0 PRO vs HIFI Walker H2 Touch (129 USD vs 199 USD) – Starting with the build, H2 Touch is much larger than M0 PRO, and it has a somewhat similar driving power in reality, but H2 Touch has that power for the Single Ended output,m while M0 PRO has it over the balanced output with the extra cable that you need to purchase separately. The versatility of M0 PRO is higher, it works a bit better, has the remote mode, and it is generally more versatile, but sonically, H2 Touch has a bit more energy, is more aggressive and presents music more as it is, rather than giving it a specific character. The dynamics and punchiness is similar between them, M0 PRO is more relaxed and has less fatigue, H2 Touch has more treble energy, and the sound is more crisp, and it can sound a bit more resolute as a result. 
Value and Conclusion
Given the super entry-level price point of 129 USD, Shanling surely overdelivers and made M0 PRO one of the most affordable DAPs or Digital Audio Players, but with one of the most complex abilities out there, with superb sound quality, support for Bluetooth, USB DAC function, and with a very good battery life. All in all, M0 PRO is surely nice to use and makes for a superb price / performance ratio.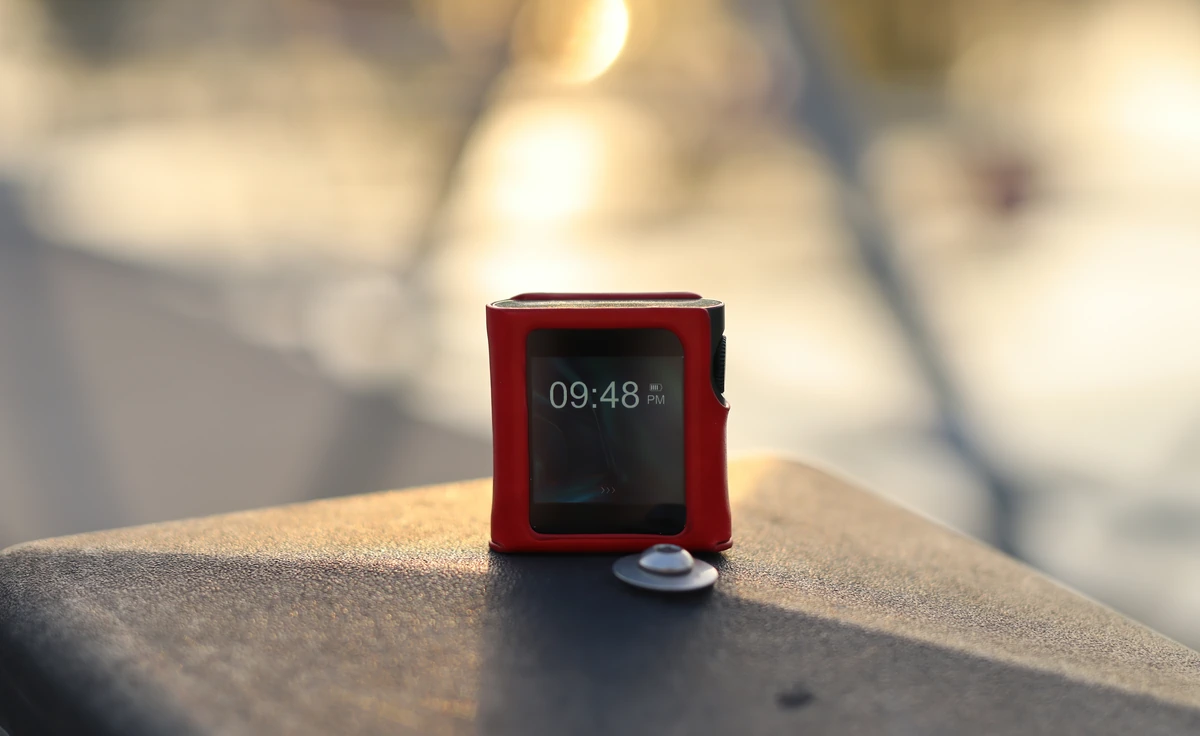 At the end of the day, if you're looking for a super relaxed sounding DAP, with a non-fatiguing presentation, that will cut aggressiveness out of the most aggressive music, will have a linear presentation with just a tiny bit of warmth in the midrange, but a clean, well extended treble, and with a super nice sense of dynamics, Shanling M0 PRO is an easy to recommend option today, and don't forget, it can even replace tiny dongles for users who were using those with a Windows PC or Laptop. 
Product Link
You can grab one from www.amazon.com here: https://amzn.to/41AGAoE
If you're in the UK, you can grab one from www.amazon.co.uk here: https://amzn.to/3MUsyu3
And if you're from Europe, you can grab one from www.amazon.de here: https://amzn.to/40p8m6u
---
---
--- Please remember to stay safe, and always have fun while listening to music!---
 - If you have a dime to spare, and donate, to help us with electricity and work expenses, it would make my day much brighter, as it would help me improve things around the website and increase the frequency of my posts - 
---
Full Playlist used for this review
We listened to more songs than those named in this playlist, but those are excellent for identifying a sonic signature.  PRaT, Texturization, Detail, Resolution, Dynamics, Impact, and overall tonality are all revealed by those songs. We recommend trying most of the songs from this playlist, especially if you're searching for new music!
https://www.youtube.com/playlist?list=PL_cjBXGmwSHSdGcwuc_bKbBDGHL4QvYBu
--- Contact Us ---






---
---