ddHIFI Nyx Series TC09BA USB Cable – Does It Make A Difference After All 
ddHIFI TC09BA is a $79 USD USB Cable, our version being 100 Centimeters in length, with Type-A to Type-B connectors, a high quality design, and with exceptional looks too. This is the first USB Cable that we're reviewing, and it will be compared to what most USB DACs ship with by default, and try to describe what the TC09BA looks, feels and sounds like during usage.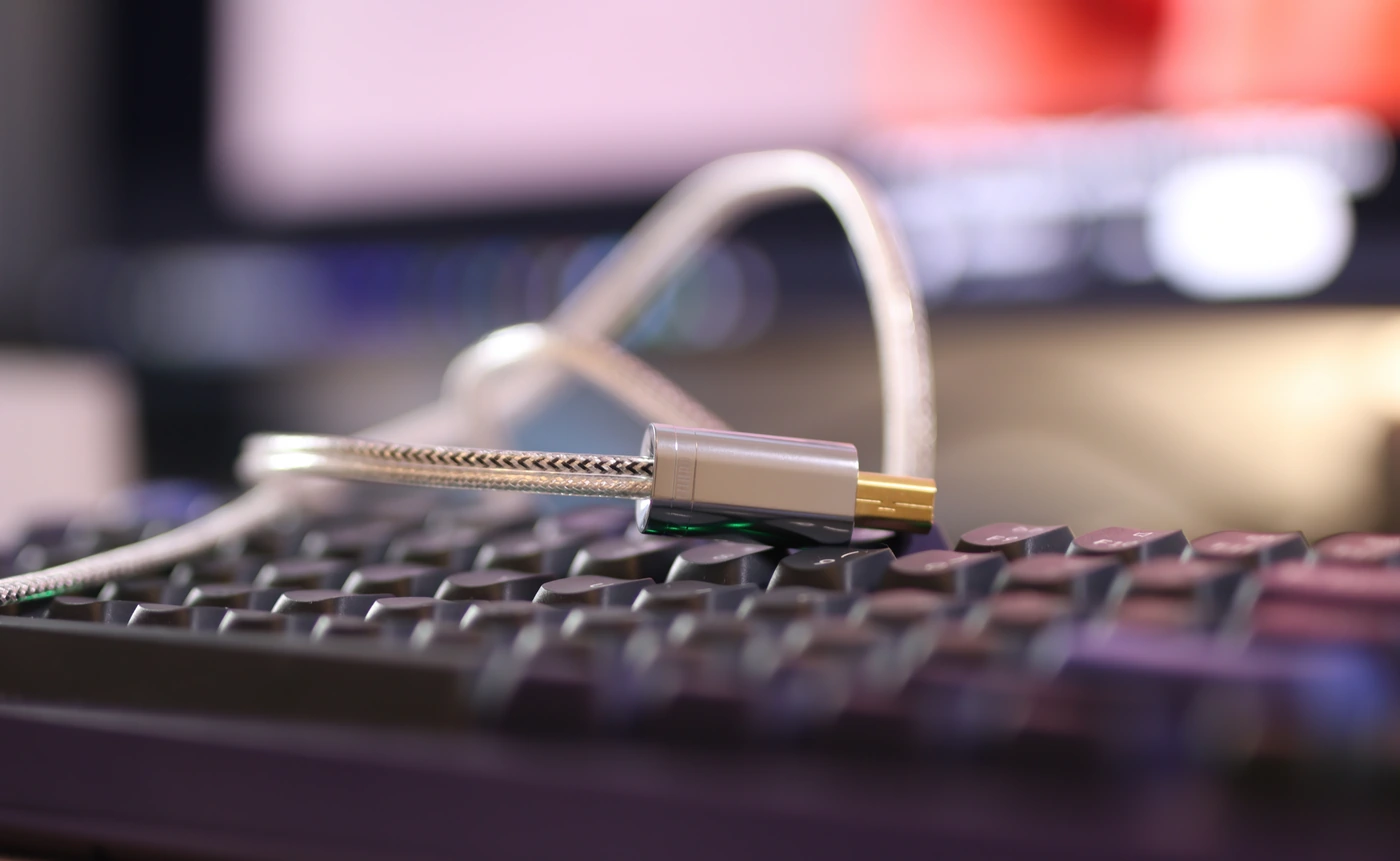 Introduction
ddHIFI is one of the best brands for accessories, USB DACs and everything for our hobby, if you want to stay in the entry-level range. They have something for everyone, including high quality cases, some of the smallest yet best sounding portable DACs, and they also have IEMs, cables and everything in between. Most ddHIFI products are available on Amazon and you can easily purchase them there, but you can also find their products on Aliexpress on their official store, and they have a website, and Linsoul carries them too, being usually the company that puts them on Amazon too. As someone who loves to try and return a huge number of products, I recommend using Amazon if you're purchasing something new and aren't sure if you'll like it, as they have exceptionally long return windows and will make the whole experience easy and fun for you. 
It should be noted that I have absolutely no affiliation with ddHIFI. I'd like to thank ddHIFI for providing the sample for this review. This review reflects my personal experience with the ddHIFI Nyx Series TC09BA USB Cable. Every opinion expressed is mine and I stand by it. The purpose of this review is to help those interested in the ddHIFI Nyx Series TC09BA USB Cable find their next music companion. 
Product Link
You can grab one from www.amazon.com here: https://amzn.to/44Y8T29
If you're in the UK, you can grab one from www.amazon.co.uk here: https://amzn.to/44CyEFi
And if you're from Europe, you can grab one from www.amazon.de here: https://amzn.to/3O11fNw
Build Quality/Aesthetics
If you ever used a desktop or a portable DAC, you likely have noticed that usually this kind of cable, the Type-A to Type-B looks the least interesting and most companies just don't make those in super high quality from the factory. Most of the default ones that come with most products are some of the cheapest, no textile cover cables that I've seen, and the reason for that is that they usually work as intended and you simply don't need a better cable if the one you have works properly. 
Proceeding forward, we have ddHIFI TC09BA and this looks and feels much better than your average USB Cable, it has a superb design, sleek and silver in color, with a complex inner part. The inner part of the cable has two separate shieldings and outer isolations for the USB Data and for the USB Power parts. They each are shielded in their own capsule, and TC09BA uses thicker than average wires. 
Of course, besides the promise of an improvement in sound, we also have the indisputable fact that TC09BA looks better than most cables of its kind, and it feels a bit better to know that you don't have a weakest link in your listening chain. Since this cable doesn't remember kinks and doesn't gather up in knots, it feels like the best cable you've had for your desktop, and the simple yet effective package ddHIFI uses also makes you feel like you're doing a little effort for the environment. The inner insulator is NUC High Precision foam PE made in Japan, and the outer insulation is made of High Transparency SoftFlex PVC made in the USA. 
Starting with the data part, the data wire is a 26.7 AWG white + 26.7AWG Green cable. The core material is made of high purity litz pure silver wire, (2*7 / 0.14mm), with the shielding material being an oxygen free copper + silver plated LCOFC Litz.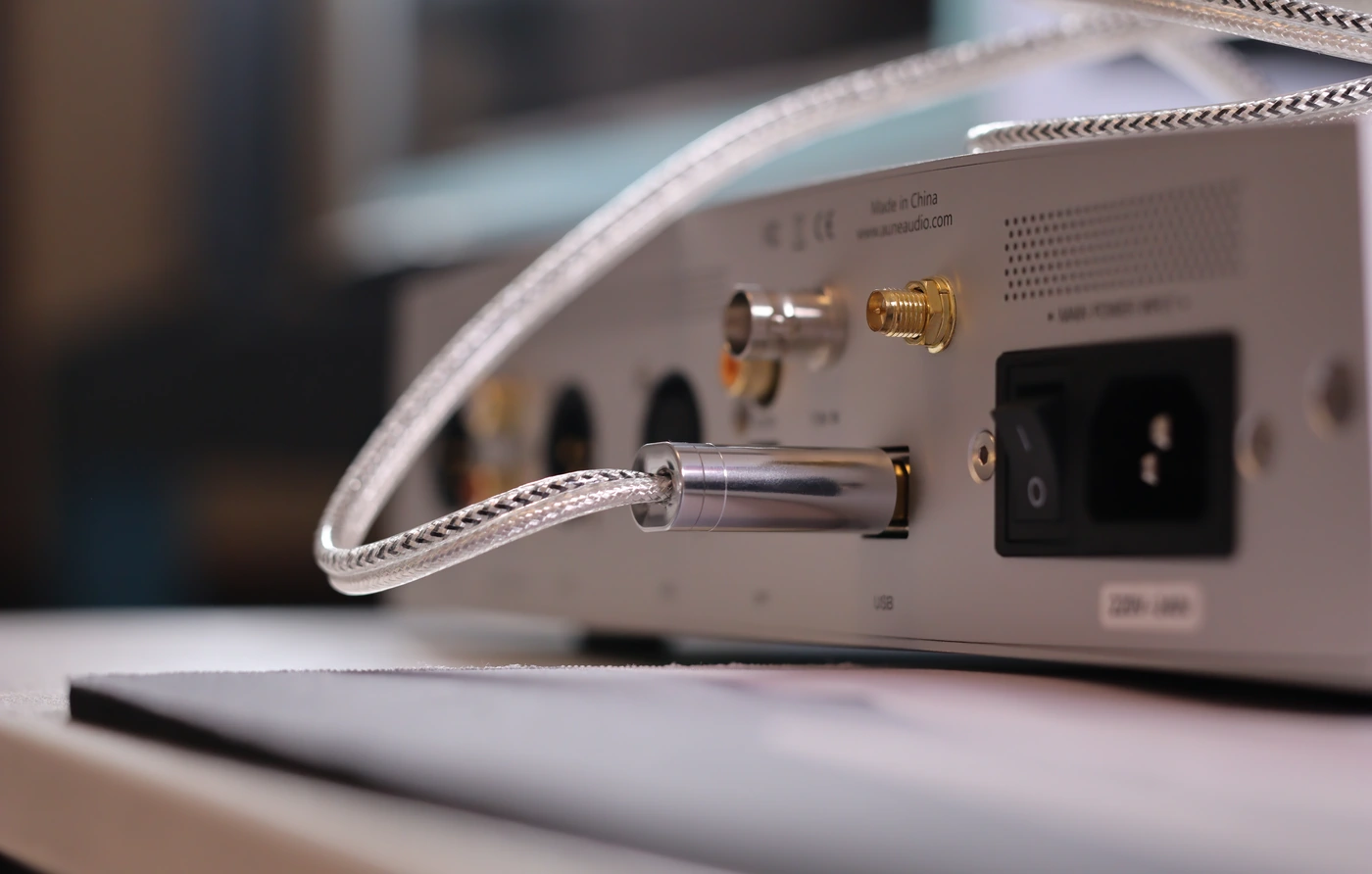 The Power Part has a core thickness of 25.6 AWG RED x 2 + 25.6AWG Black x 2 design. The core material is made of High Pirty Litz Oxygen Free Copper (4x7x7 / 0.06mm). The shielding material is made of Silver Plated LCOFC.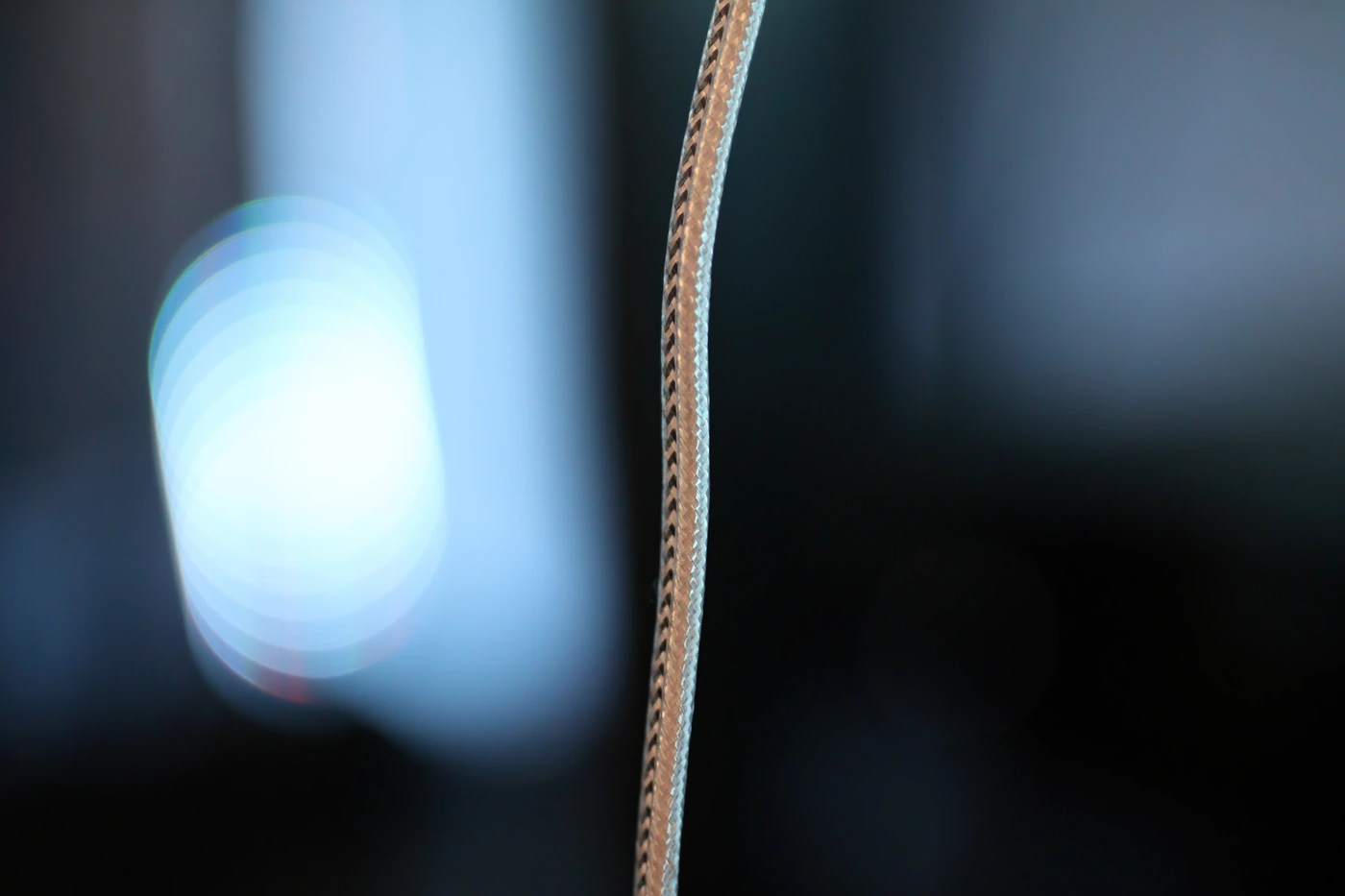 The version we have is 100cm in length, and it weighs 47 grams. The USB connectors are gold plated. Of course, what matters the most is what plating is on the contact pins, and that is where the true gold plating is, because the other part of the USB connectors is not used to transmit data, only the connection pins are.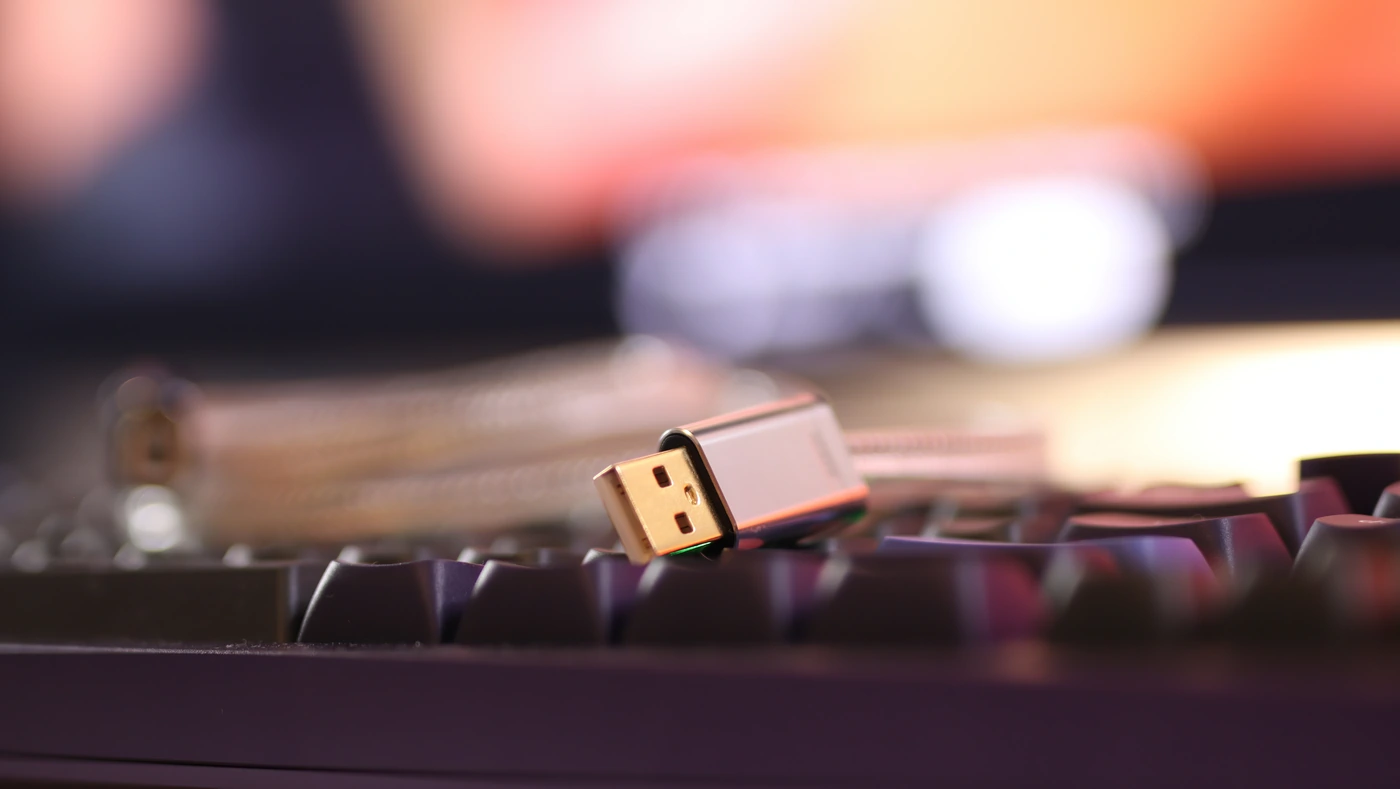 All in all, the cable is beautiful, the connectors are beautiful and it simply looks and feels nice to use and to have on your desk. The instant aesthetic upgrade is nice, and you won't have to ponder too much if you made the right choice, it will most certainly, and absolutely not degrade the sound in any way. 
Sound Quality
Speaking of the sound, I've been pairing the cable in between my computer, and Aune S9C PRO, EverSolo DAC-Z6, SMSL DO300, JDS Labs EL DAC II+ Balanced, and Cyrus One Cast. All of those have been pairing a multitude of speakers and headphones, including KLH Model Five, and Meze 109 PRO, HIFIMAN HE1000 V2 Stealth, and Dita Perpetua. The overall experience has been quite excellent, and while ddHIFI promises obvious and noticeable improvements in sonic quality, I would say that those may fall within confirmation bias more than they do in something I can describe easily.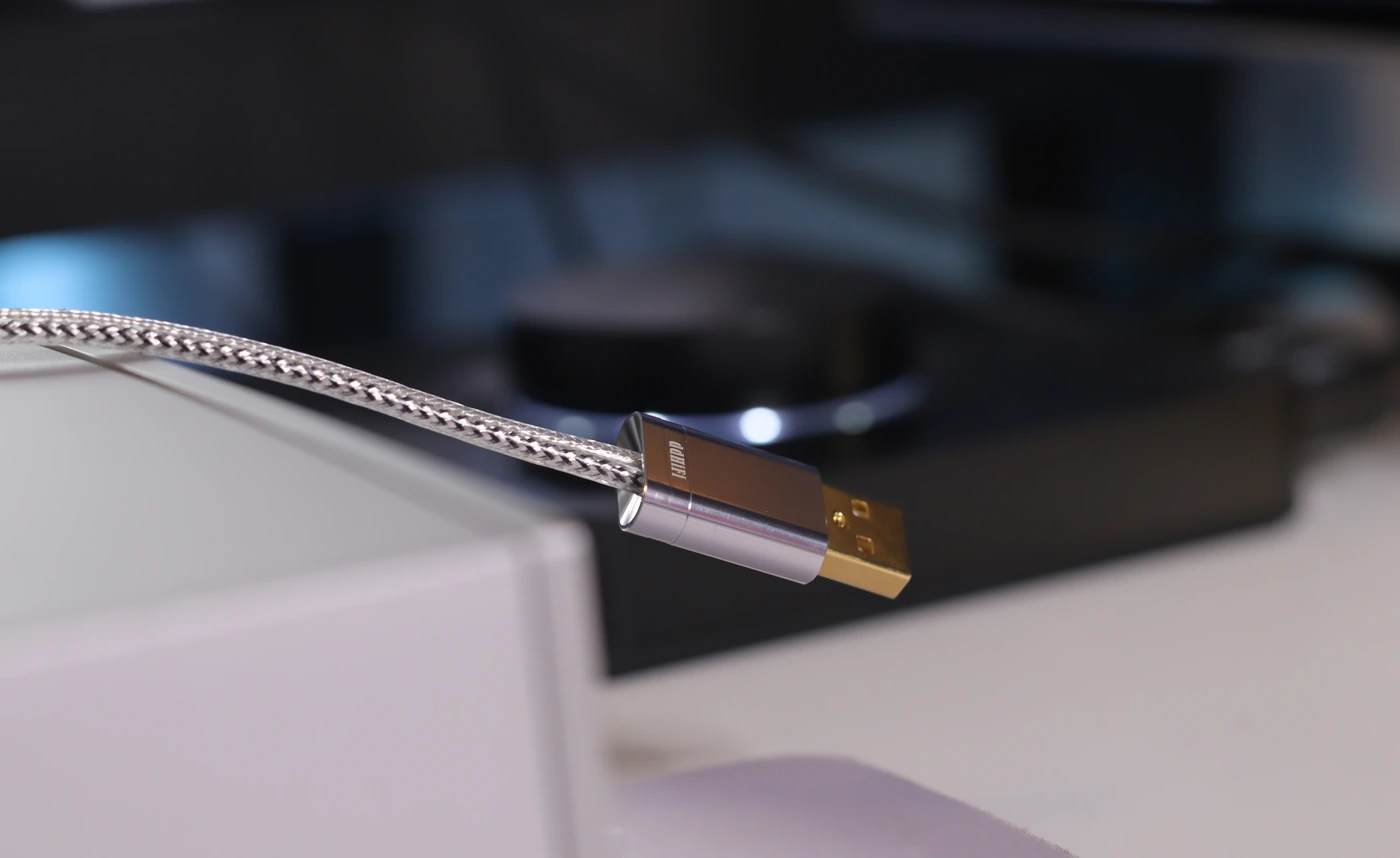 Most of the devices that I used in the test are not super sensitive to cable quality, nor do they have the resolution to really show if the USB cable would make a difference, but what I could tell for sure is that having TC09A made me feel less nervous about my setup having a weak link in the chain and I was able to focus better on the music, and stress less that if I heard any kind of noise or unwanted distortion it could be from the really fragile and low quality looking cable that all of the above devices ship with from the factory. 
Now, this doesn't mean that TC09BA can change the sound of a device, but if you gain and have better focus while listening, you can expect to hear music more vividly, with better dynamics and a wider soundstage, better instrument placement and better overall resolution / detail. Naturally, this could be attributed to your mind playing tricks, or just the way our mind works, but I find the sound to be more pleasing and easier to enjoy, and since I listen to a lot of metal, including death metal, grindcore, and punk, I think this is a big step forward.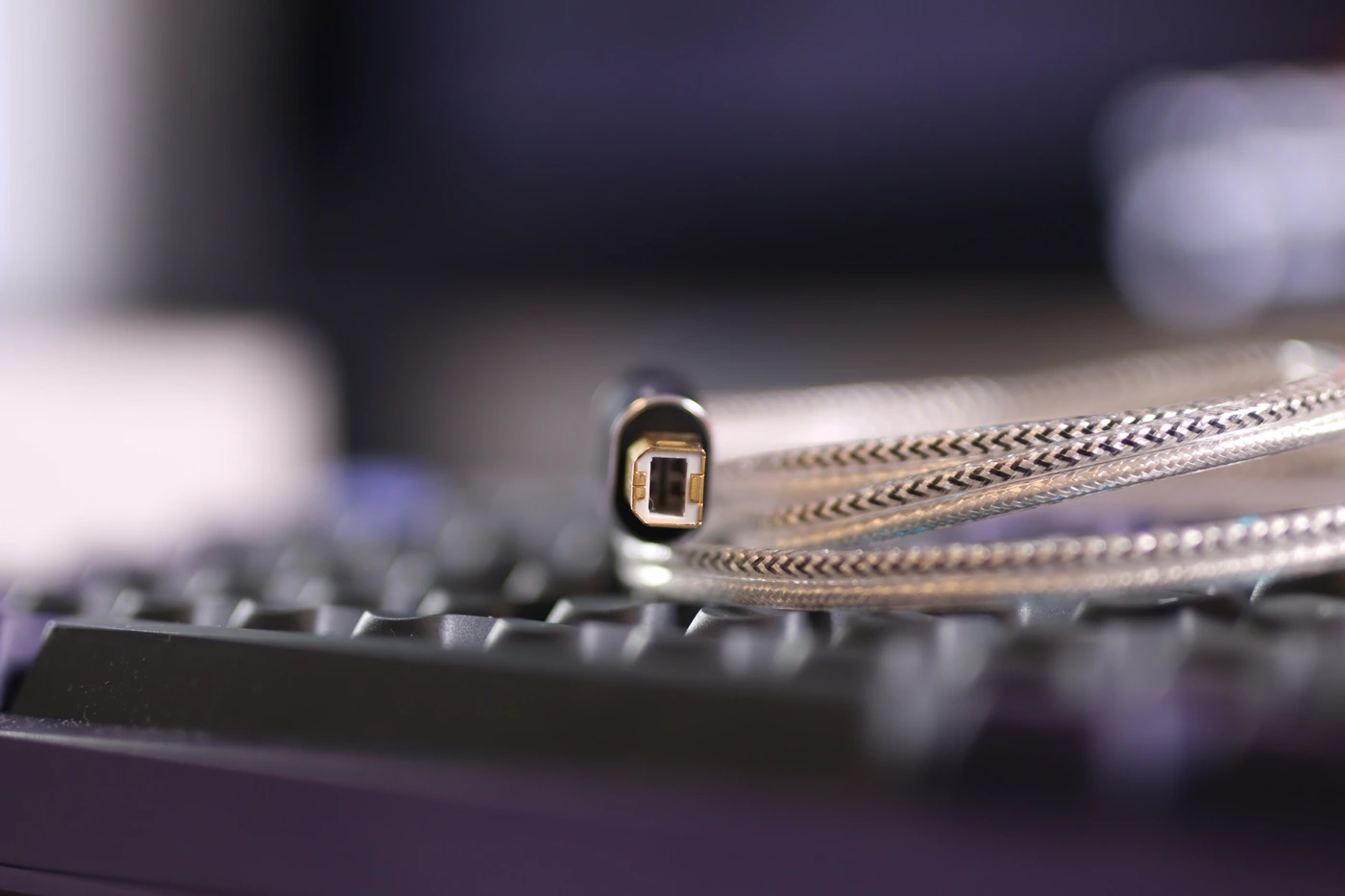 I could also tell that my being a bit happier when looking at my setup put me in the mood to listen to more musical tracks, as I can sometimes come home after a stressful day and blast some rather unfriendly music, but seeing everything in a more pristine condition made me more likely top enjoy more romantic music, including songs that are slower and emotional, to focus more on the bass and less, so I do think that having a neat setup is important for your general feng shui and well being. 
Value and Conclusion
It is important to remember that our minds work in strange ways, and it is impossible to A/B test a USB cable, but overall, my listening experience got much better, and investing something to have a better looking cable and a more neat setup I think that the 79 USD asked for the TC09Ba is a fair price, it is made really well, and should bring a bit of pop to your current setup. Naturally, there are other accessories you can invest in that will make more of a difference, like IEM cables, but I think that upgrading your USB cable is not a bad place to start if you dislike how fragile and low end they can look compared to the rest of a typical audiophile setup.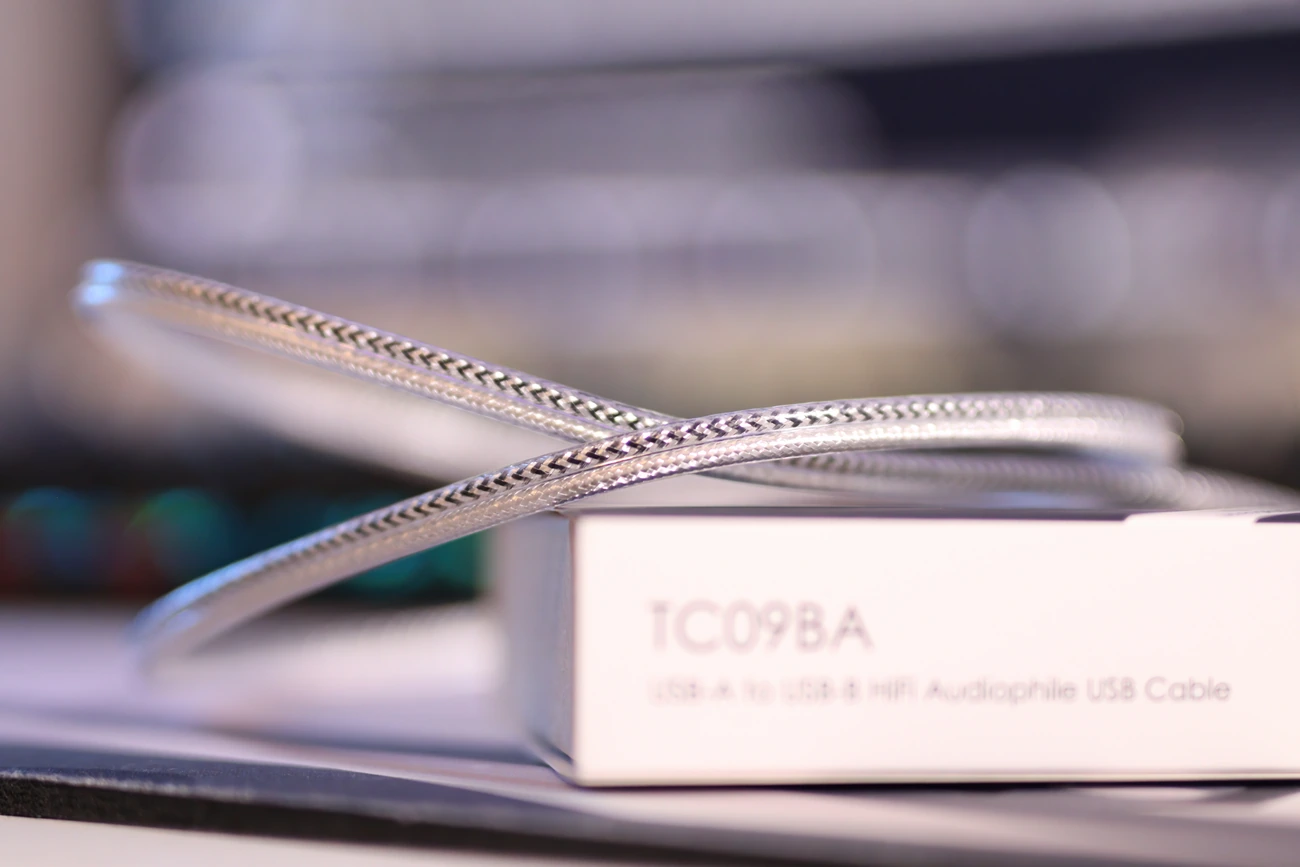 At the end of the day, what I can say for sure is that having ddHIFI TC09BA in my setup helps me feel better about the setup itself, and this opens my ears a bit, allows me to enjoy music a bit more and focus less on the technical side of everything, which by itself is a beautiful thing. You don't want to get lost in technicalities and forget to listen, so if you want to upgrade your USB cable, it is a fully recommended purchase, and if you don't want to upgrade your USB cable, there's a lot more to explore from ddHIFI, including some really nice, small and ergonomic USB DACs. 
Product Link
You can grab one from www.amazon.com here: https://amzn.to/44Y8T29
If you're in the UK, you can grab one from www.amazon.co.uk here: https://amzn.to/44CyEFi
And if you're from Europe, you can grab one from www.amazon.de here: https://amzn.to/3O11fNw
---
--- Please remember to stay safe, and always have fun while listening to music!---
 - If you have a dime to spare, please donate, and help us! It would make the day brighter for me and my wife- 
---
Full Playlist used for this review
We listened to more songs than those named in this playlist, but those are excellent for identifying a sonic signature.  I recommend trying most of the songs from this playlist, especially if you're searching for new music! The playlists are different for Spotify, Tidal and Youtube, and based on the songs I enjoy and are available on each!
https://www.youtube.com/playlist?list=PL_cjBXGmwSHSdGcwuc_bKbBDGHL4QvYBu
https://open.spotify.com/playlist/5J3oloz8Riy9LxEGenOjQ0?si=979ba4f082414be7
https://tidal.com/browse/playlist/330fd544-8e5b-4839-bd35-676b2edbb3d5
--- Contact Us ---





---