KiiBoom Evoke IEMs – Pump The Feeling
KiiBoom Evoke is an IEM or in-ear monitor priced at $ 199 USD for the color seen in today's review, and $ 169 USD for other colors, designed with a triple driver design, 15 Ohms of impedance, and a high 108dB sensitivity. It will be compared to other midrange IEMs, including Dunu Talos (199 USD), Tangzu Zetian Wu (199 USD), and HIDIZS MD4 (180 USD).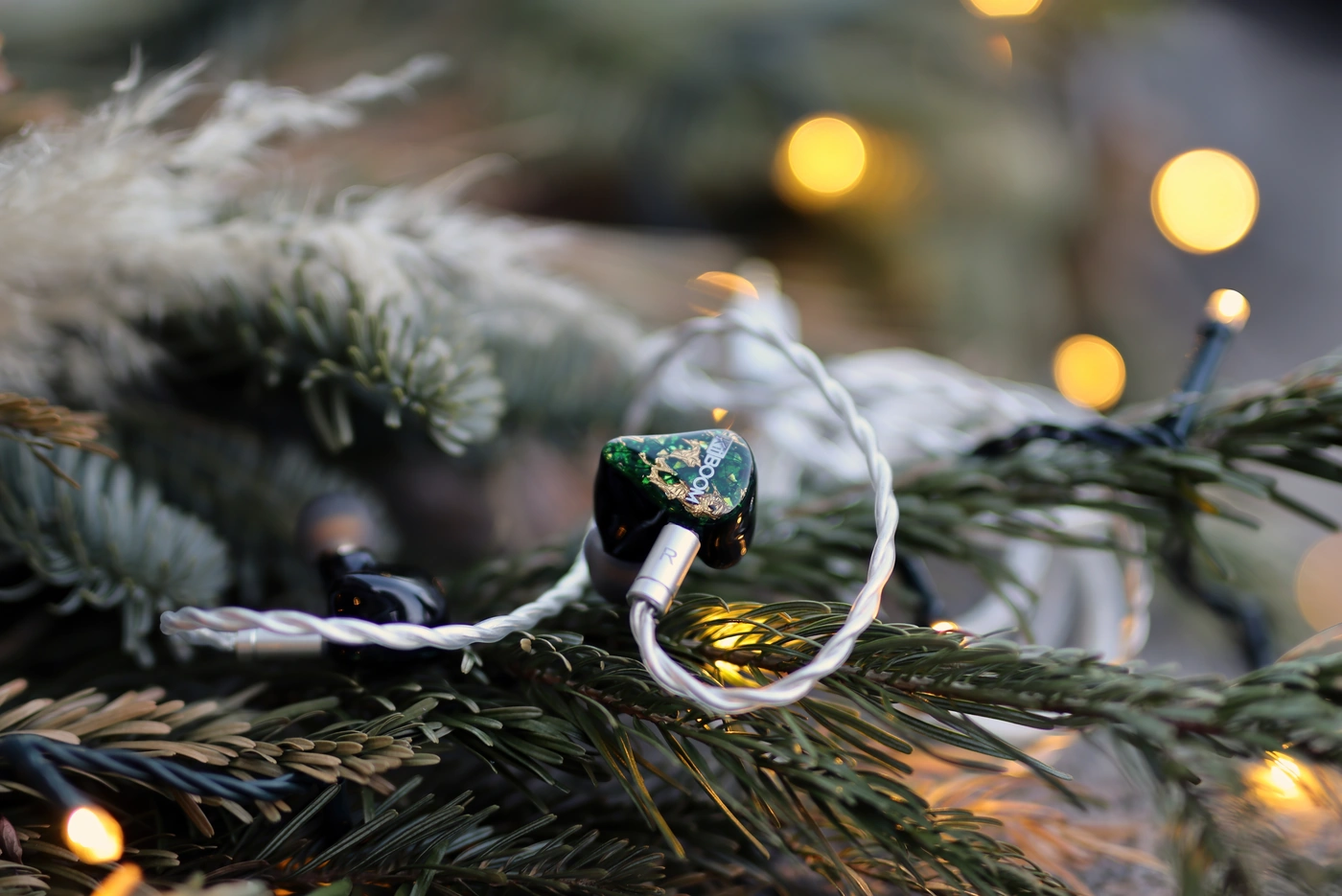 Introduction
KiiBoom is a new company that I'm reviewing products from, so it is interesting to see what they got in store for us. Starting with the build quality of their IEMs, and with the outstanding support they have been providing for their customers, they are surely providing good service, and have a bright future ahead of themselves if they keep up the good work. As with most new companies, if you can find their products on Amazon it is recommended to purchase from there to have the strongest support available. The company offers one year of warranty for purchases from their website. 
It should be noted that I have absolutely no affiliation with KiiBoom, I am not receiving any incentive for this review or to sweeten things out. I'd like to thank KiiBoom for providing the sample for this review. Every opinion expressed is mine and I stand by it. The purpose of this review is to help those interested in the KiiBoom Evoke IEMs IEMs find their next music companion. 
Product Link
You can grab one from www.amazon.com here: https://amzn.to/3U8pTOJ
If you're in the UK, you can grab one from www.amazon.co.uk here: https://amzn.to/3GcNmso
And if you're from Europe, you can grab one from www.amazon.de here: https://amzn.to/40HN5G5
Build Quality/Aesthetics/Fit/Comfort
The construction of the Evoke is quite a bit better than that of the Allure, the other IEM I reviewed from KiiBoom. First off, the cable is more flexible, it looks better and feels better overall. The IEM shells are also made of medical resin now, instead of metal, the IEMs are lighter and fit better in my ears. The drivers inside are designed in a 3-Way combination, with one large dynamic driver for bass, one full-range tweeter for the midreange, and a strong micro tweeter for the treble.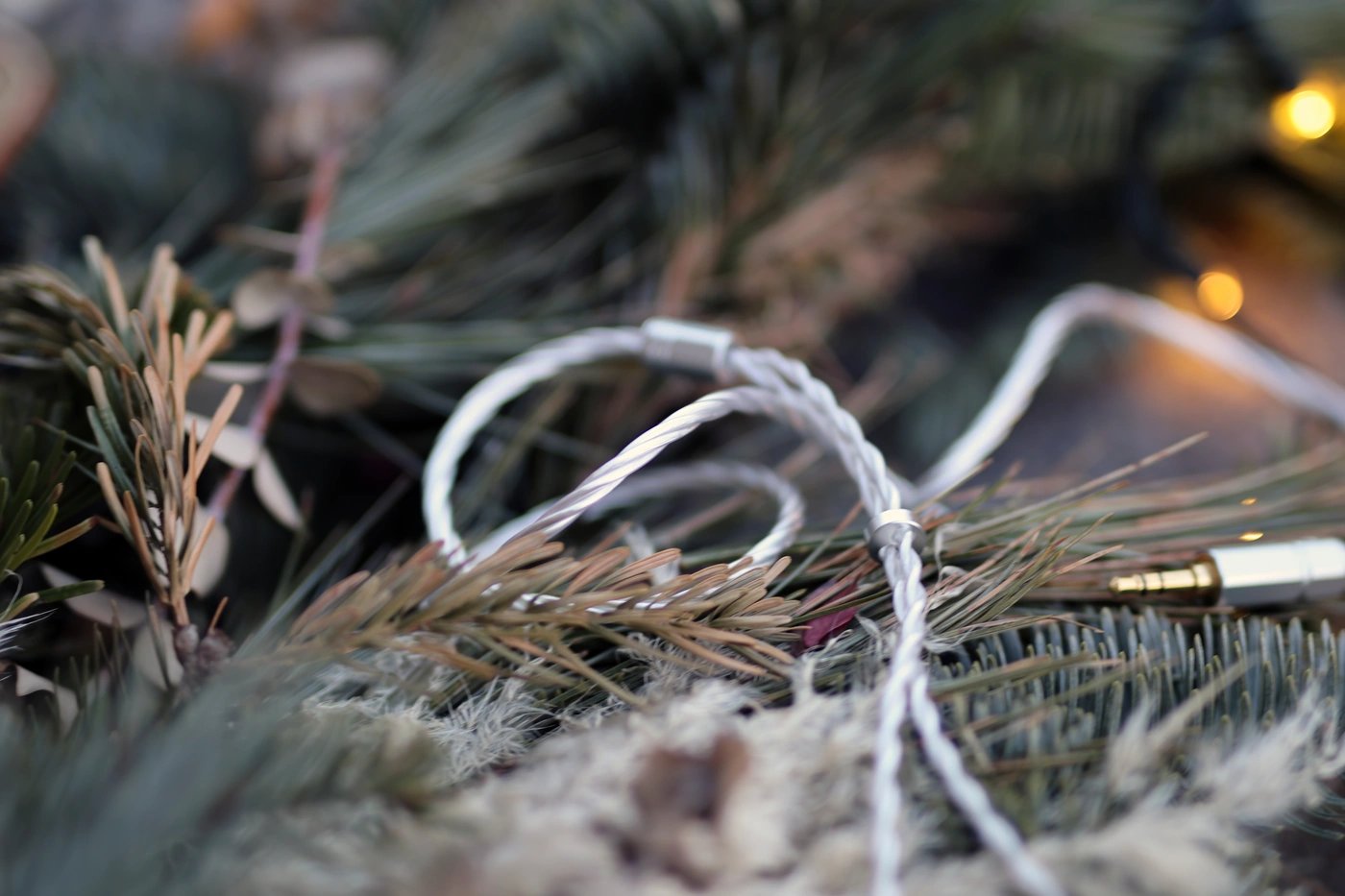 The material used in the Evoke is the same as those used for hearing aids, a medical grade resin that is made to not cause discomfort to your ears. They are 3D printed but also shelled and sanded, polished and finished by hand. The cable is a 4-Core OFC or oxygen-free copper, and it has a 2-Pin connector at the IEM side, and a 3.5mm single ended connector at the jack side.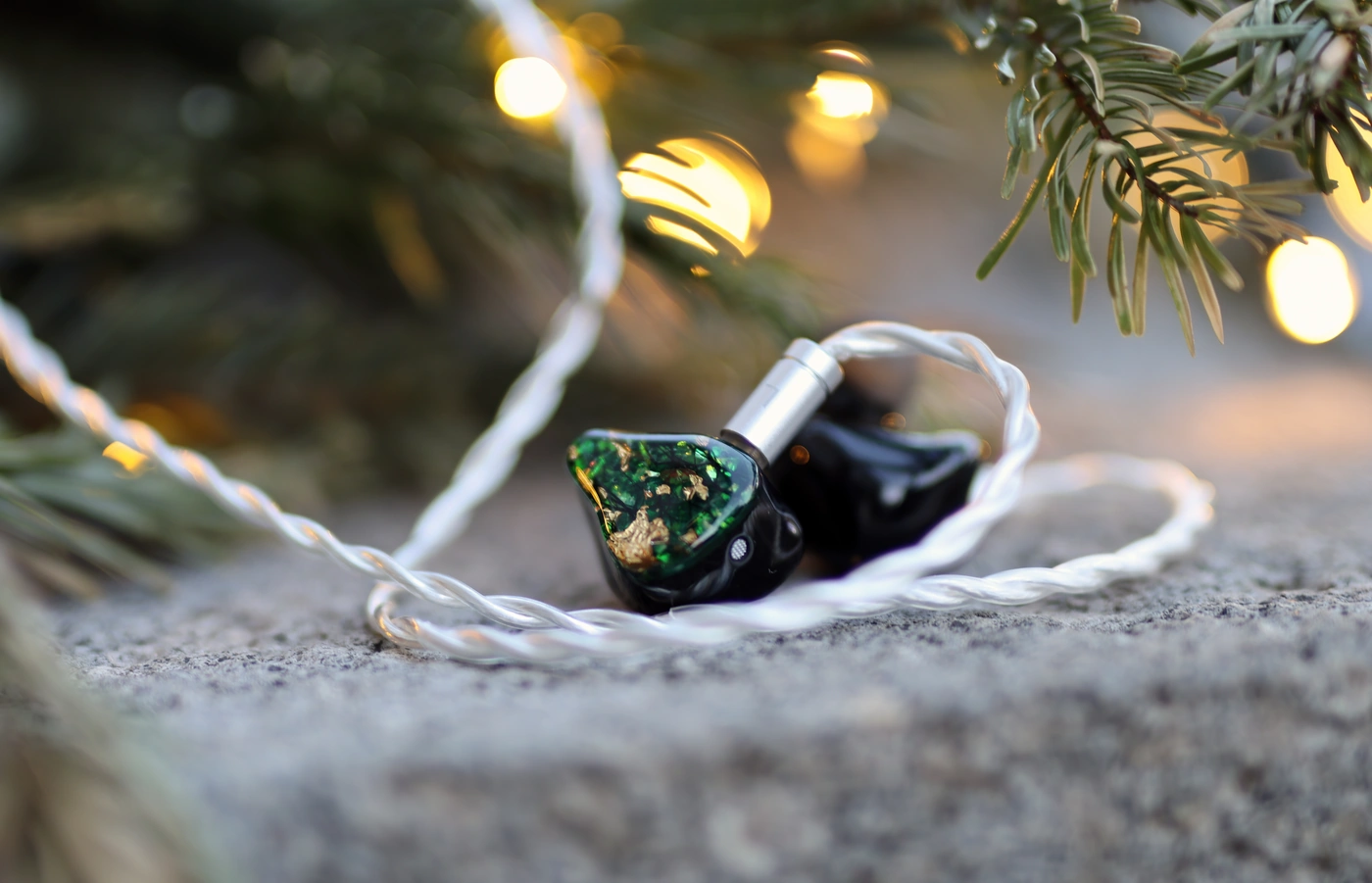 We have a low impedance of 15 OHMs, but it is high enough for there to not be any hissing with the Evoke. The sensitivity is high at 108dB, which means that Evoke is easy to drive and enjoyable to use. There's a good amount of passive noise isolation, between 15 and 20 dB isolated. The leakage is low, and generally Evoke is comfortable in my ears, does not fall out while running, jogging, and makes for one of the lightest and best designed midranger IEMs I tested. 
Sound Quality
For today's review I have used a multitude of sources, including Hiby R6 III, EverSolo DAC-Z6, IKKO ITB03 Heimdallr, HIFI Walker H2 Touch, iBasso DC03PRO, Shanling M3 Ultra and Khadas Tea DAC/AMP. All of those can easily drive KiiBoom Evoke and it doesn't need a lot of power or a very good source to sound great, those IEMs are a blessing for those who want to get a pair of IEMs and forget about it. The general signature can be described as extremely vibrant and detailed, V-Shaped in general, with a warm, strong and deep bass, balanced out by a very bright and sparkly treble that has outstanding detail and clarity. Everything has an excellent outline, outstanding dynamics, and Evoke is generally one of my favorite sounding IEMs in the entry-level range, also being extremely different from the Allure. While I felt that Allure is vague, lacks impact, lacks bass and is generally not the best I've heard, I can say exactly the opposite about the Evoke we're reviewing today, Evoke is magical, it is super detailed, there's no roll off either way and it is incredible in every way imaginable for the price paid.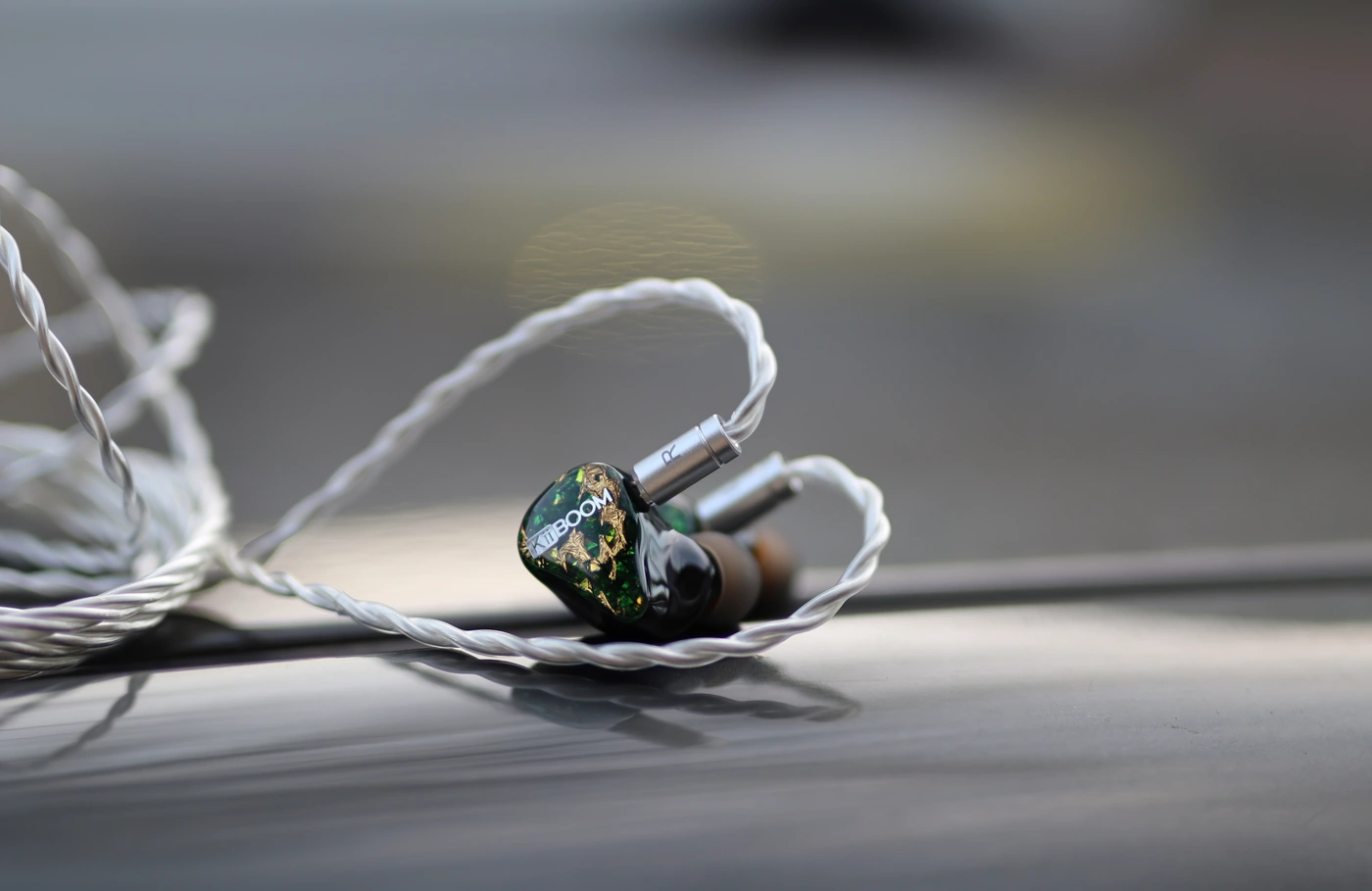 The bass of the KiiBoom Evoke is deep, full, warm, and is able to keep up with all music and artists, be it Jazz and slow classical, all the way to EDM and Artists like Zomboy or Virtual Riot, with everything in between sounding super thick pleasing, and deep, even Metallica or Infant Annihilator. The best part about the bass of the Evoke is that ti is deep, it easily reaches down to about 30 Hz, it has outstanding substance and thickness for all stringed instruments, but also a special smoothness for electronic notes, and the bass, although much, doesn't get in the way of the midrange or the treble, and doesn't bloat all over the place. 
The midrange of the Evoke is recessed compared to the bass, and it also inherits some of that V-Shaped tendency, the lower midrange is a bit higher in energy and presence compared to the mid and the upper midrange is also a bit higher in energy. Overall, the whole sound of the Evoke is like has a bit of a dip around the middle of the midrange, but this doesn't get in the way much, and the tonality is outstanding, while the detail level is crazy good, with exceptional presentation for voices. The soundstage is wide, and also deep, natural in size, and has a nice layering and instrument separation. 
The treble gets some extra energy from the upper midrange, but I could say that most of the treble energy is in the treble, and not the lower treble, which means that the sound of tre Evoke is never too harsh, too sibilant or metallic. In fact, Evoke has good controls for the treble, and Dunu Talos, a direct competitor, ends up being much brighter, enough to be fatiguing, while Evoke is never fatiguing for my ears. The dynamics are also great, and helped by the fact that the bass and low end is handled by a dynamic driver instead of leveraging it all on a balanced armature that would otherwise struggle. All in all, I am rather happy and satisfied with the sound of the Evoke, and find it to be perfect for rock, metal, pop, commercial and electronic music.
Comparisons 
KiiBoom Evoke vs HIDIZS MD4 (199 USD vs 180 USD) – I feel like the situation with MD4 is too similar to that of the Dunu Talos, both are outstanding IEMs if you turn on the treble, but both have the problem of being a bit too bright and fatiguing at times, making them borderline unbearable if your music is already bright, like rock and metal. The construction quality is great on both MD4 and Evoke, the comfort is slightly better on the Evoke which has a more ergonomic design, it is also better for rock, metal and pop music. If you're really resistant to treble, MD4 cna have a slight edge in the resolution, but I'm not treble sensitive, yet I find it easier to listen to and enjoy the Evoke.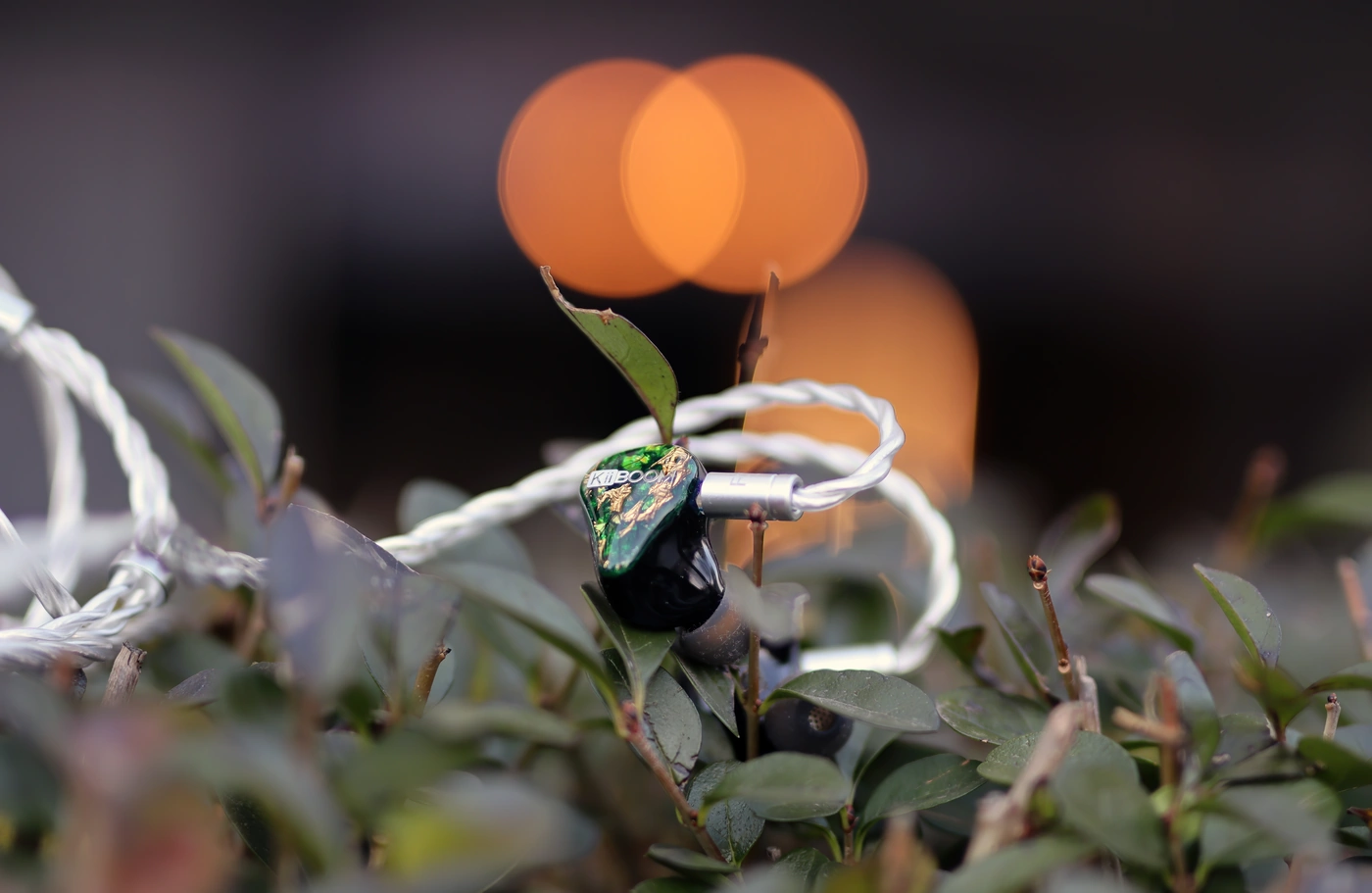 KiiBoom Evoke vs Tangzu Zetian Wu (199 USD vs 199 USD) – We start with the build, which is similar in quality, both are great, but the cable of the Zetian Wu is a bit better, and they have a more solid build quality. This being said, the actual comfort is better on the Evoke which is smaller, smoother, and lighter than the Zetian Wu. The overall sonic presentation has more energy, better resolution and detail on the Evoke, which simply sounds more natural, cleaner, and more sparkly / airy. The bass is deeper, stronger, and has more energy on the Zetian Wu, which is a much smoother, deeper, and warmer sounding IEM, so if you want a basshead presentation, Zetian Wu is better, but if you want a V-Shaped presentation more, then Evoke is better. 
KiiBoom Evoke vs Dunu Talos (199 USD vs 199 USD) – This is the biggest comparison of today's review because both of those IEMs go for a very similar signature, with similar tuning, but they do it in very different ways. It feels like Dunu Talos didn't choose to go for the safe route, and instead went for a more exaggerated presentation, being a bit stronger both in the bass and the treble. The difference in the treble gives it an edge in detail and resolution, but it also makes it borderline harsh and quite fatiguing, while I never felt fatigued by the sound of the Evoke. The soundstage is similar in size, both width and depth, and both are V-Shaped signatures. I would go with Evoke more than Talos, if you're any sensitive to a strong treble, but still want to play it safe. They have similar comfort, but Evoke is a bit smaller in person, so it will be a bit more comfortable. 
Value and Conclusion
In terms of price / performance, KiiBoom Evoke is excellent and regardless whether you opt for the 199 USD variant, the one pictured in today's review, or if you go for the more affordable one, you'll get outstanding performance for your money, and I'm really enthusiastic to hear more from KiiBoom.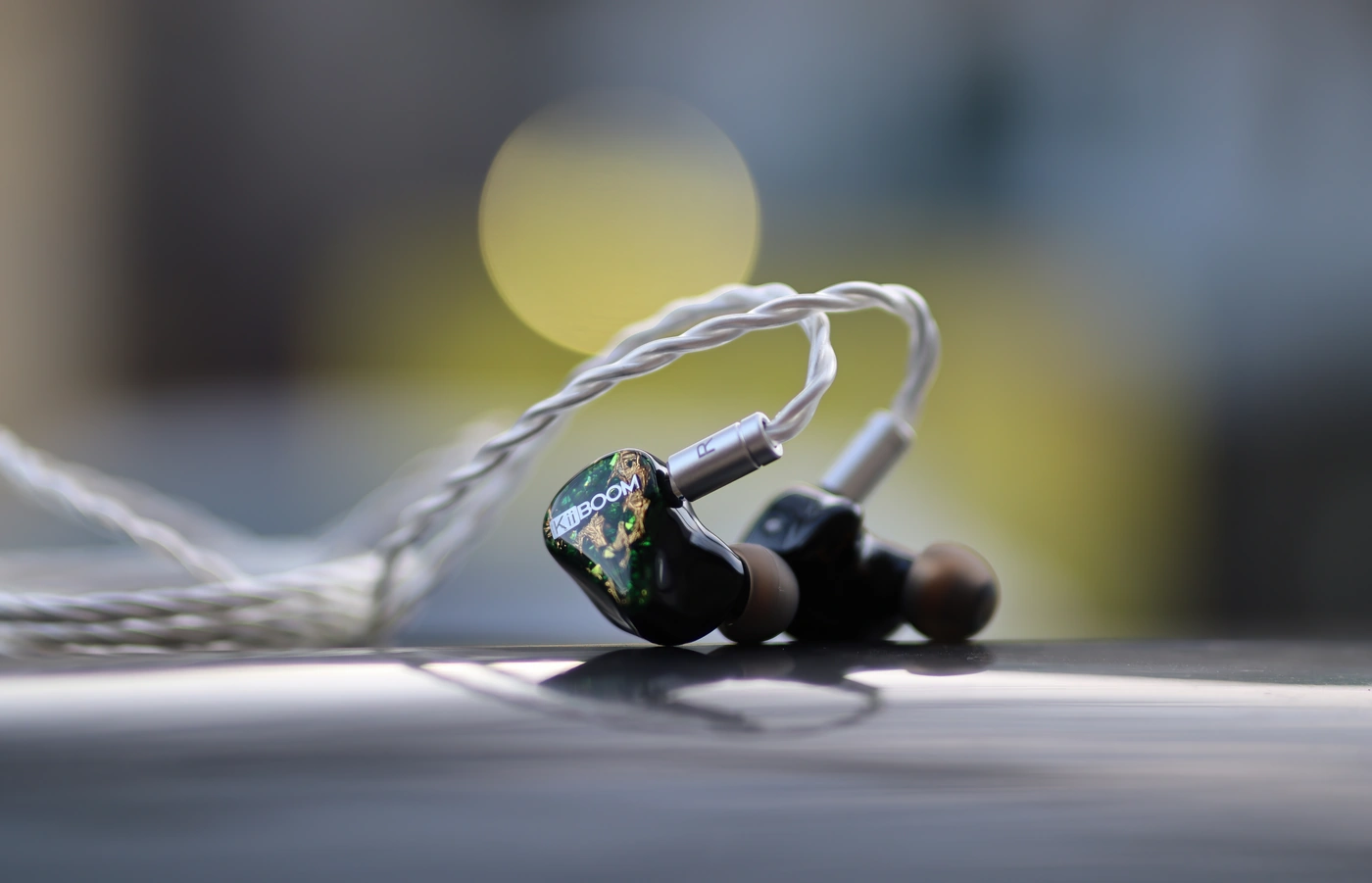 At the end of the day, if you're looking for a honestly good sounding Chifi Midrange IEM, with exceptional dynamics, clarity and great resolution, along with super nice detail and impact, strong bass, and a crispy clean, bright treble, KiiBoom Evoke is a great option that should light up a spark in your heart if you enjoy rock, metal, EDM or energetic music.  
Product Link
You can grab one from www.amazon.com here: https://amzn.to/3U8pTOJ
If you're in the UK, you can grab one from www.amazon.co.uk here: https://amzn.to/3GcNmso
And if you're from Europe, you can grab one from www.amazon.de here: https://amzn.to/40HN5G5
---
--- Please remember to stay safe, and always have fun while listening to music!---
 - If you have a dime to spare, please donate, and help us! It would make the day brighter for me and my wife- 
---
Full Playlist used for this review
We listened to more songs than those named in this playlist, but those are excellent for identifying a sonic signature.  I recommend trying most of the songs from this playlist, especially if you're searching for new music! The playlists are different for Spotify, Tidal and Youtube, and based on the songs I enjoy and are available on each!
https://www.youtube.com/playlist?list=PL_cjBXGmwSHSdGcwuc_bKbBDGHL4QvYBu
https://open.spotify.com/playlist/5J3oloz8Riy9LxEGenOjQ0?si=979ba4f082414be7
https://tidal.com/browse/playlist/330fd544-8e5b-4839-bd35-676b2edbb3d5
--- Contact Us ---





---