Blon B50 Headphones – Odd Sound Equals Audio Fun 
BLON B50 is an entry-level pair of headphones with a price tag of $ 119 USD, designed for music lovers to enjoy, having a low impedance, ultra high sensitivity, and detachable cable, all to make your experience as fun as possible. They will be reviewed and compared to other entry-level headphones from the same price range, including ThieAudio Ghost, HarmonicDyne Athena, and OneOdio Monitor 80.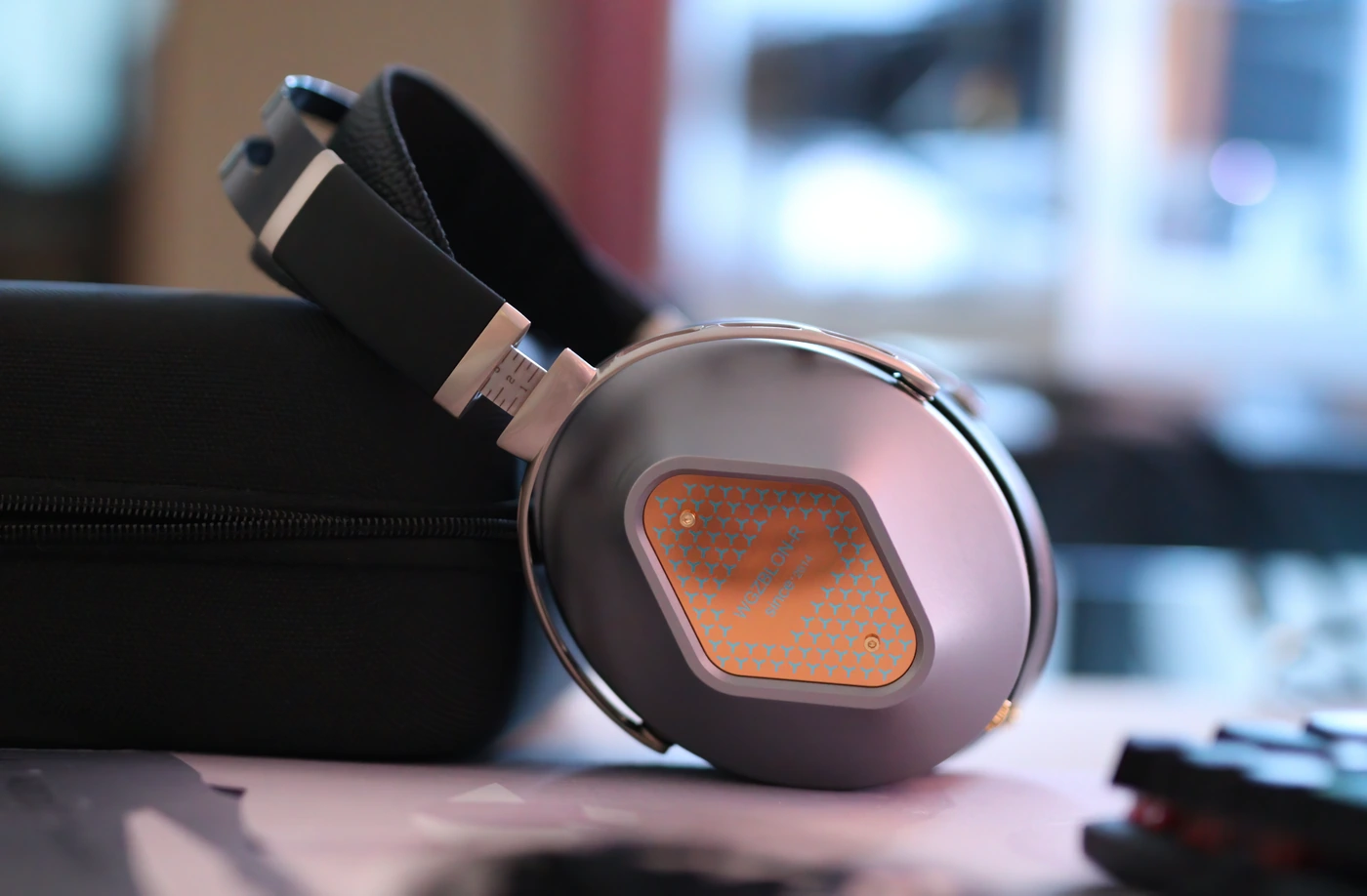 Introduction
Blon or WGZBLON is a Chifi / Chinese company that is mainly sold and represented through Linsoul, which is one of the best shops to order all your favorite Chifi products from. They have outstanding support, and if you're not curious to order directly from Linsoul, you can always get your favorite products from Amazon, as Linsoul is selling these there too. 
It should be noted that I have absolutely no affiliation with Linsoul, WGZBLON or BLON. I am not receiving any incentive for this review or to sweeten things out. I'd like to thank Linsoul for providing the sample for this review. Every opinion expressed is mine and I stand by it. The purpose of this review is to help those interested in the Blon B50 Headphones find their next music companion. 
Product Link
You can grab one from www.amazon.com here: https://amzn.to/44aufZB
If you're in the UK, you can grab one from www.amazon.co.uk here: https://amzn.to/44axNLo
And if you're from Europe, you can grab one from www.amazon.de here: https://amzn.to/444tq4y
Build Quality/Aesthetics/Fit/Comfort
The physical design of the Blon B50 is a really weird one, as it feels a bit like a compilation of a few other headphones. While I am not sure where they got the earpads from, they got the headband from the same dealer as HIFIMAN did with their Sundara and Ananda headphones. This is not something bad, and the headband is fairly comfortable, being used even in some flagship headphones such as HIFIMAN HE6SE.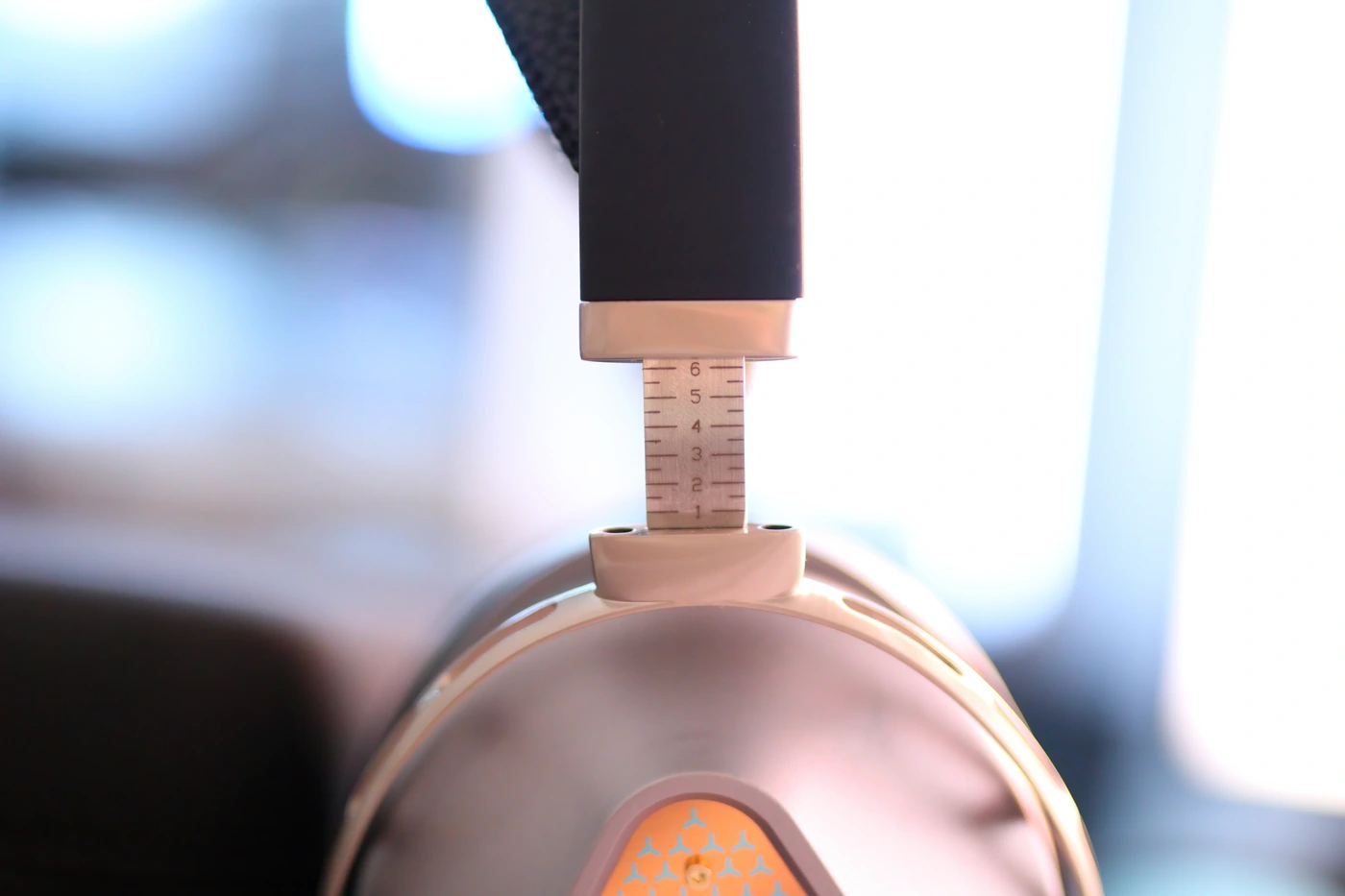 The comfort of Blon B50 is superb, they have super soft and super large earpads, with a really nice depth. The headband offers outstanding support to the headphones, and they are pretty light too, making them a pleasure to wear. They isolate well from the outside noise, with a passive noise isolation that amounts to almost 20 dB for most frequencies, and extending to 25dB for certain frequencies. 
The cable does carry some microphonic noise, but it is detachable, and based on a very common 3.5mm connector. The headphones have left and right markings on the inside of the headphones, while the cable has those markings on the plugs, but they are very stealthy and somewhat hard to read.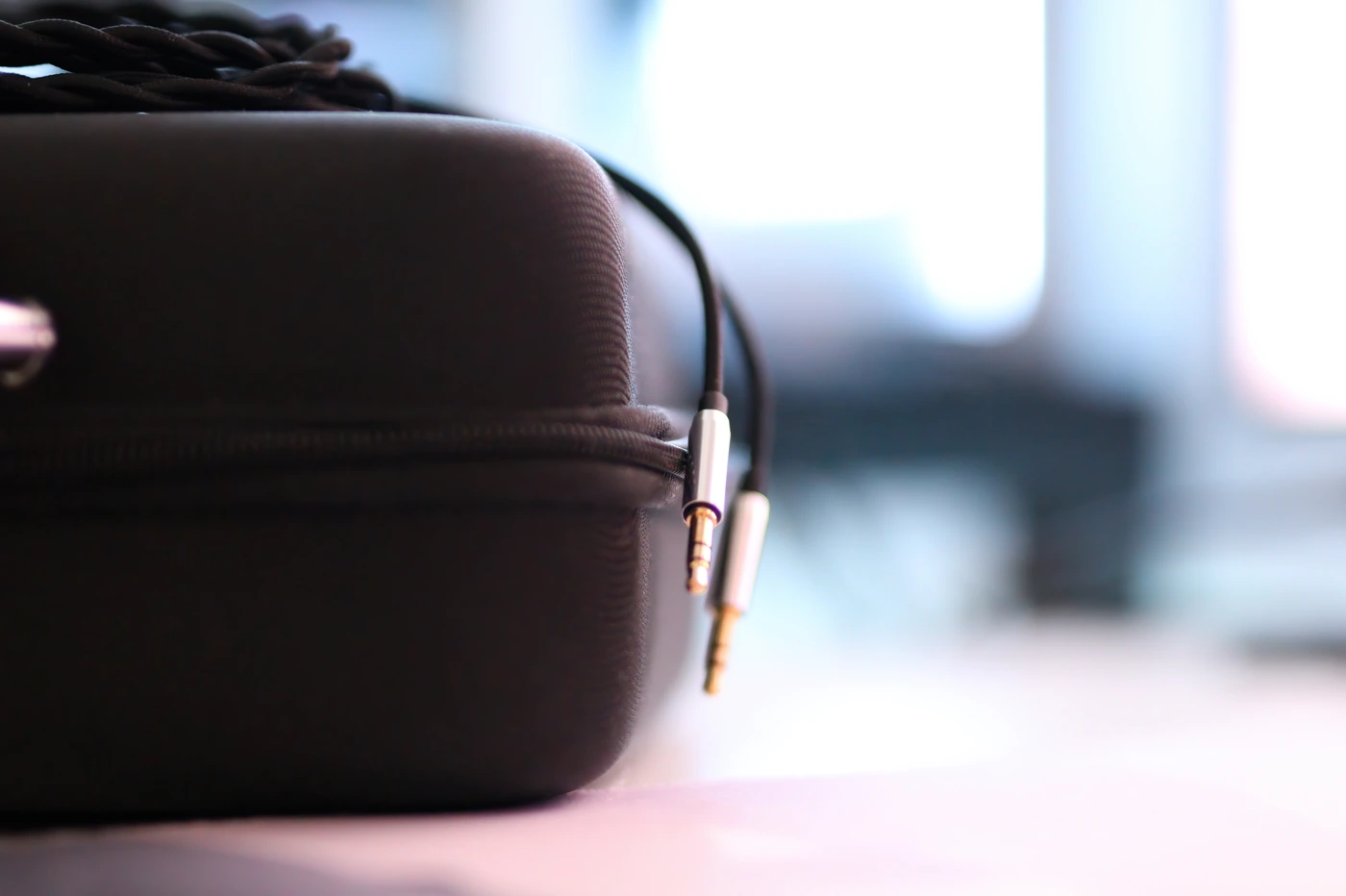 Since Blon and Linsoul both insisted that those are headphones with ultra high sensitivity and low impedance, I want to confirm this, and they are easy to drive, so most dongle DACs will do just well. You can also use entry-level DAPs and such to power the Blon B50, and they don't change almost at all with better sources, so you don't really have to stress too much with the source for them.  
Sound Quality
To write today's review, I've been using a multitude of sources, including iBasso DC04PRO, ddHIFI TC35C, Shanling M0 PRO, HIDIZS XO, iFi Go Link and IKKO ITB03 Heimdallr. All of them drive Blon B50 just fine, and those are easy to move headphones, but they don't show noise and hissing too much, having 32 OHMs of impedance, so you'll be fine regardless of the source you'll be using. The sound of B50 seems to be some kind of forbidden territory for reviewers, as they have a somewhat unnatural midrange, and I have to admit, it takes me around 20-30 minutes to get used to their sound before being able to enjoy them. The overall sound is detailed, super wide, holographic, dynamic, but somewhat colored, and unique to them. 
The bass of the Blon B50 is clean and natural, but presented really really wide, which is unusual for over-the-ear headphones. They have good reach in the lows, but they are natural, not basshead, so not a lot of super thickness, but a good amount of low end and impact. There is a certain resonance around 100 Hz, which creates some kind of echo for most bass and low end notes, which can sound quite unnatural. I noticed this once or twice before, but it is a very rare effect, and once you notice it, it always sounds like the headphones are like a guitar amplifier that has the bass turned to max and is super sensitive to you handling the guitar. It may have something to do with the way the headphones have super high sensitivity, but they sound like they are driven super hard, like they have a lot of power going through them from the source, so soft and gentle sounding sources will alleviate the effect and result in a more natural sound, so something less punchy like iFi Go Link would be a good way to fix the effect on Blon B50.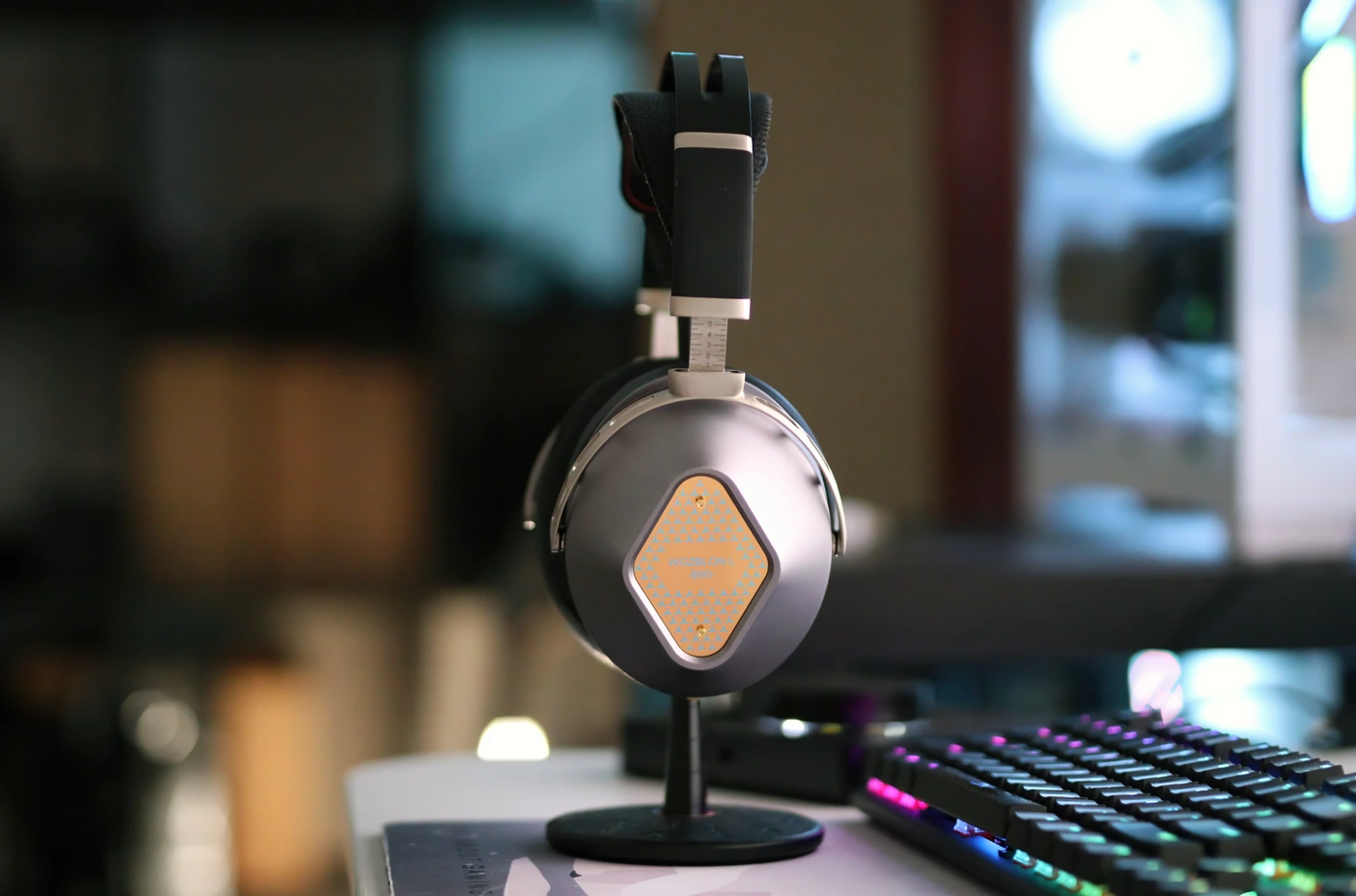 The detail of the Blon B50 is super good, and they have a midrange that's slightly forward. The midrange has exceptional detail in my experience, and for the price point, but this comes with some extra harshness and some extra hard edges. Basically, the headphones sound impactful and punchy, but the midrange is more aggressive than the bass, also more forward than the bass, which causes you to pump up the volume, and this in return makes the whole sound a bit shouty. There is also a sensation and feeling of a width, they have a super large soundstage, but part of why they do this seems to be the large earcups, which go to the point where there's something like a slight echo with some parts of the sound. All in all, they sound open despite being closed, which I see as a positive, but the midrange also seems to be slightly unnatural around the upper midrange where there's a bit of peaking.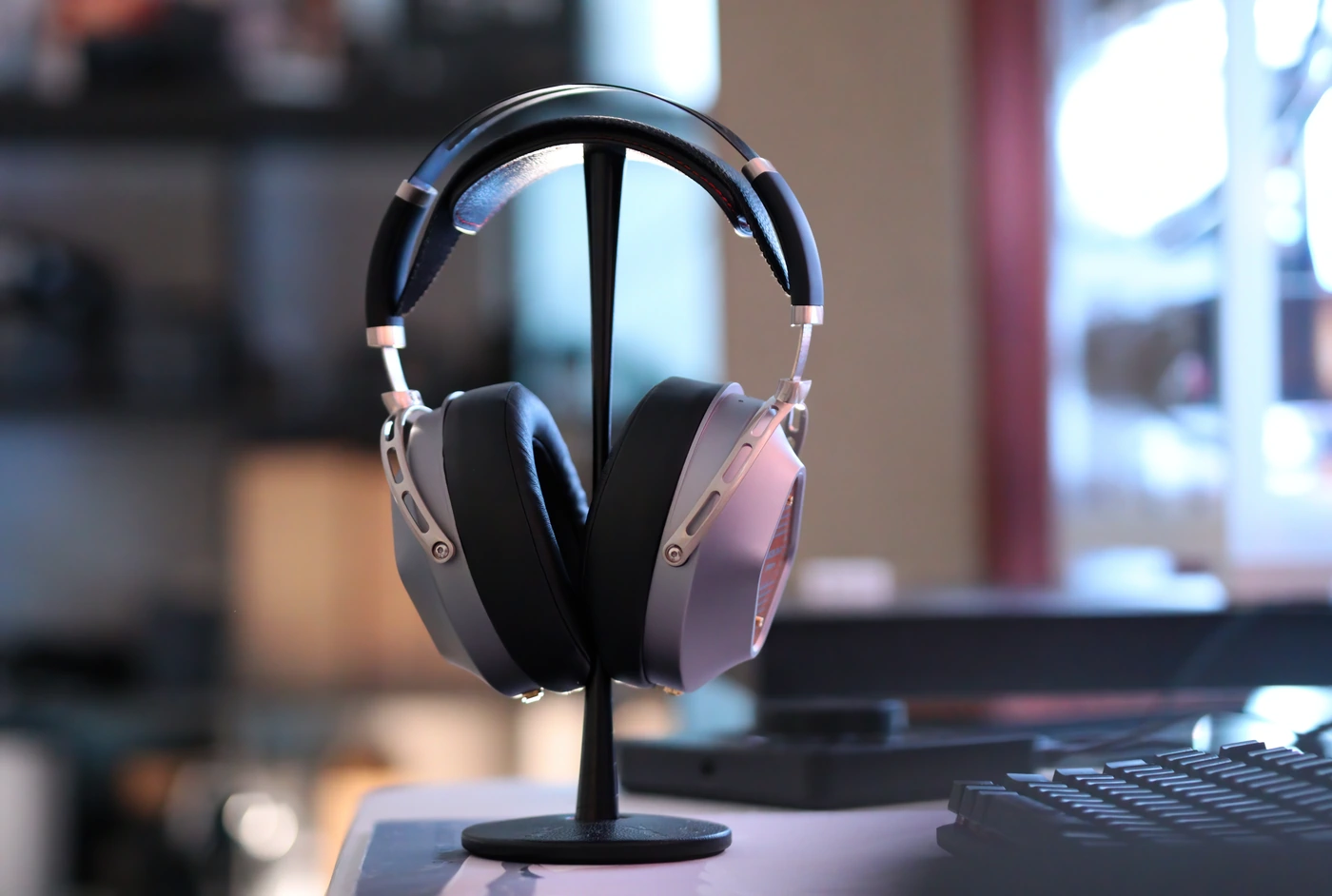 Speaking of the upper range, the treble of Blon B50 is pretty clean and clear, bright and well expressed. Since this is paired with a fairly aggressive midrange, it can lead to an energetic and vibrant sound that's also slightly fatigued and not overly relaxing. I like having some energy though, so I don't find an energetic treble a disadvantage from the get go. This being said, I think Blon B50 is a more narrow use headphone, they work well with pop, commercial music, Rap and EDM. 
Comparisons 
Blon B50 vs ThieAudio Ghost (119 USD vs 130 USD) – Ghost is a larger headphone, which is also open back, so there's no chance of passive noise isolation with it. The overall comfort is better with B50, it has softer earpads, and feels less heavy on my head. The overall sound is considerably more natural on the Ghost, and I think I fit in with its presentation much better, as it is a more traditional V Shaped / U Shaped sounding headphone, compared to Blon B50 which can be quite colored and a funny little guy. Both sound wide, and both sound detailed, but Ghost is far less aggressive, and I think it is one of the best buys in the range it is currently selling at. 
Blon B50 vs HarmonicDyne Athena (119 USD vs 179 USD) – Just like the antecedent comparison, Athena is sold and fulfilled by Linsoul, even on Amazon, for most of the word, but the design of B50 is actually better, they fit more snuggly on my head, and the earpads are somewhat softer, with better overall fitting. Sonically, Athena is much more natural, being less aggressive and less weird, but B50 has better detail and clarity, as a result of their more edgy presentation. The bass is similar between them, and the treble is also mostly similar, so most of the coloration and of the differences will be in the midrange, where B50 is much more aggressive and edgy. 
Blon B50 vs OneOdio Monitor 80 (119 USD vs 99 USD) – Monitor 80 is a bit looser on my head, but the earpads are much softer on B50, so they end up being more comfortable, with better fit. B50 is also much easier to drive, and they sound better from a wider selection of sources, plus Monitor 80 is known to have a high impedance. The overall sound has better detail, better resolution and dynamics as presented by Blon B 50, but it is considerably more aggressive overall. The treble in particular is smoother on Monitor 80, and they have a less aggressive, less forward sounding midrange, with a somewhat smaller soundstage, despite being open ear and not offering any kind of passive noise isolation. All in all, if you want an aggressive sounding headphone that sounds wide, Blon B50 is super nice, while if you want something with a more traditional and more relaxing sound, Monitor 80 is a more natural choice. 
Value and Conclusion
We have a super high value for Blon B50, they are priced at 119 USD, but they are one of those super detailed, clean and wide sounding headphones in this price range. The midrange can be unnatural, and it takes even me some time to get used to their sound, but at the same time, they are well constructed, they have good comfort, and if you are looking for this kind of sound they have, they deliver it really nicely for a Chifi Price. 
At the end of the day, if you're looking for a super wide sounding headphone, with a good sub bass extension, a forward and somewhat aggressive midrange, super good resolution and clarity, and with great price performance ratio, delivered by Linsoul, and also available on Amazon, Blon B50 is one of the best options out there at 119 USD. 
Product Link
You can grab one from www.amazon.com here: https://amzn.to/44aufZB
If you're in the UK, you can grab one from www.amazon.co.uk here: https://amzn.to/44axNLo
And if you're from Europe, you can grab one from www.amazon.de here: https://amzn.to/444tq4y
---
--- Please remember to stay safe, and always have fun while listening to music!---
 - If you have a dime to spare, please donate, and help us! It would make the day brighter for me and my wife- 
---
Full Playlist used for this review
We listened to more songs than those named in this playlist, but those are excellent for identifying a sonic signature.  I recommend trying most of the songs from this playlist, especially if you're searching for new music! The playlists are different for Spotify, Tidal and Youtube, and based on the songs I enjoy and are available on each!
https://www.youtube.com/playlist?list=PL_cjBXGmwSHSdGcwuc_bKbBDGHL4QvYBu
https://open.spotify.com/playlist/5J3oloz8Riy9LxEGenOjQ0?si=979ba4f082414be7
https://tidal.com/browse/playlist/330fd544-8e5b-4839-bd35-676b2edbb3d5
--- Contact Us ---





---