ddHIFI TC44C Dongle DAC – AMP – Classic Clothing For Vintage Emperor
ddHiFi TC44C is a dongle or DAC / AMP priced at 119 USD at the moment of writing today's review, and it is made for smartphones designed for IEMs and portable earphones, but with enough power for larger, harder to drive headphones too. Given the price point and design, it will be compared to other dongle DACs such as Hiby FC5 (159 USD), HIDIZS DH80 (139 USD), iFi Audio hip-dac2 (190 USD), and FiiO BTR5 2021 (130 USD).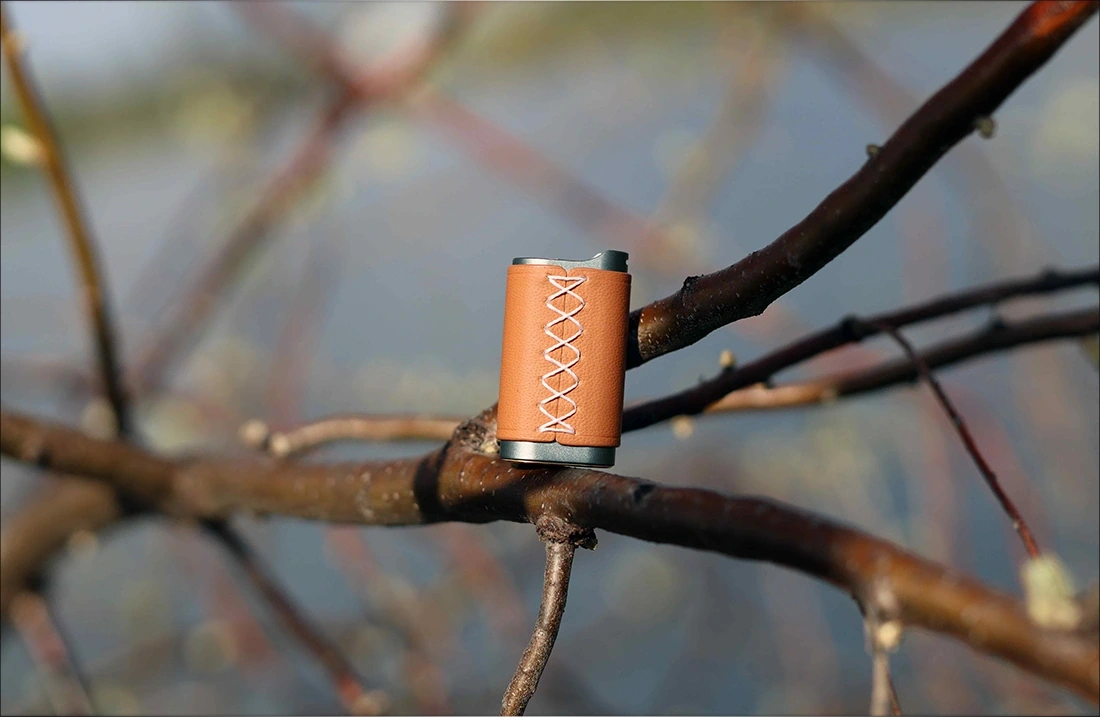 Introduction
ddHIFI is a rather novel company from China, having started as a minor spin that produced accessories and cases for FiiO products, now having escalated to having their own DAC, AMPs, IEMs, cables and even nifty accessories. Their products are awesome, and they are sold on Amazon, Linsoul, Aliexpress, and sometimes even available locally. The overall company has good quality for their products, and they have great overall price / performance ratio usually too, making them the most recommended company for getting this kind of accessories. 
It should be noted that I have absolutely no affiliation with ddHIFI. I'd like to thank ddHIFI for providing the sample for this review. This review reflects my personal experience with the ddHIFI TC44C. Every opinion expressed is mine and I stand by it. The purpose of this review is to help those interested in ddHIFI TC44C find their next music companion. 
Packaging
First things first, let's get the packaging out of the way: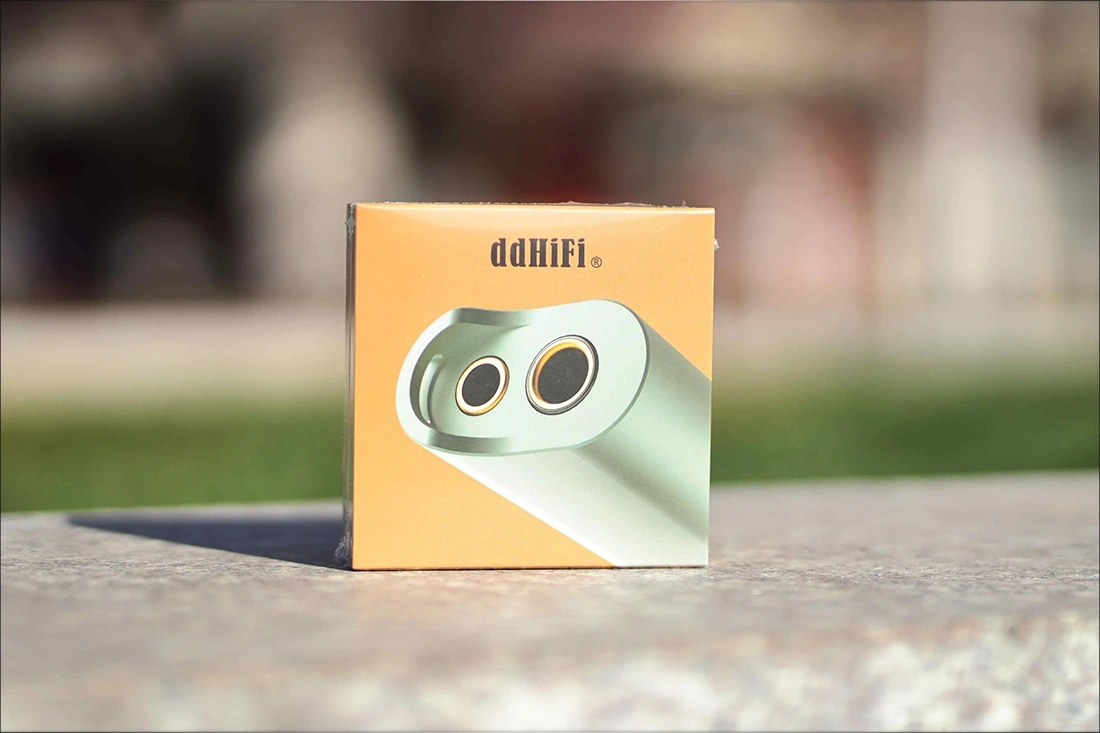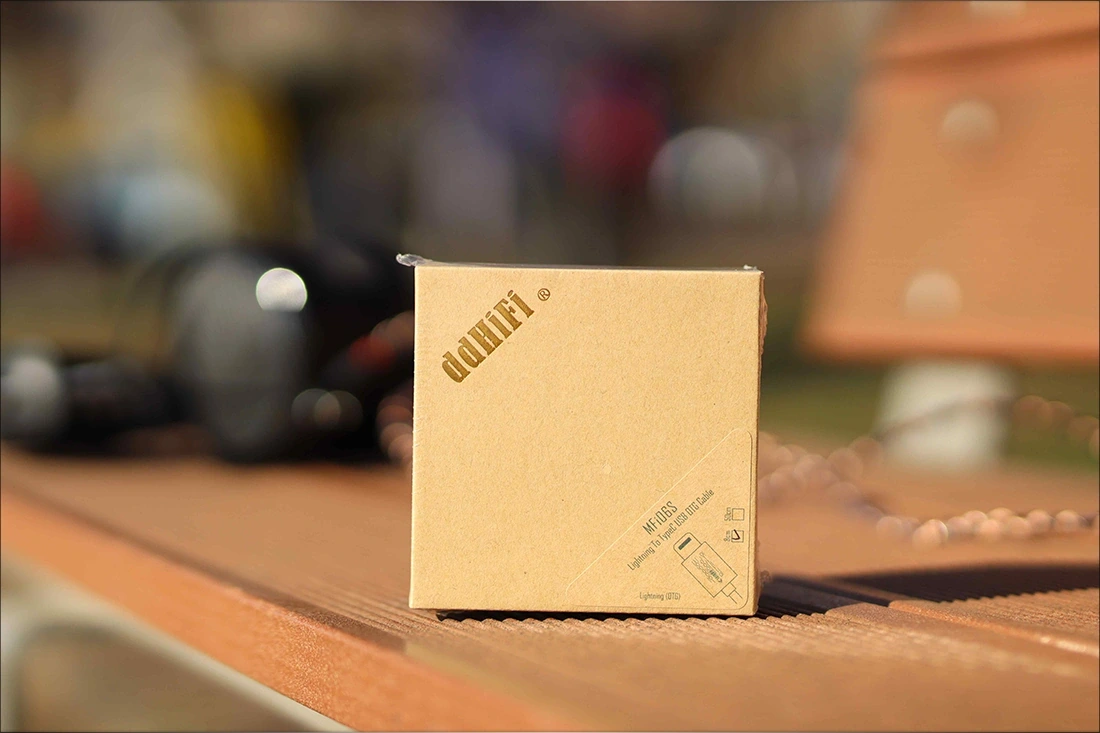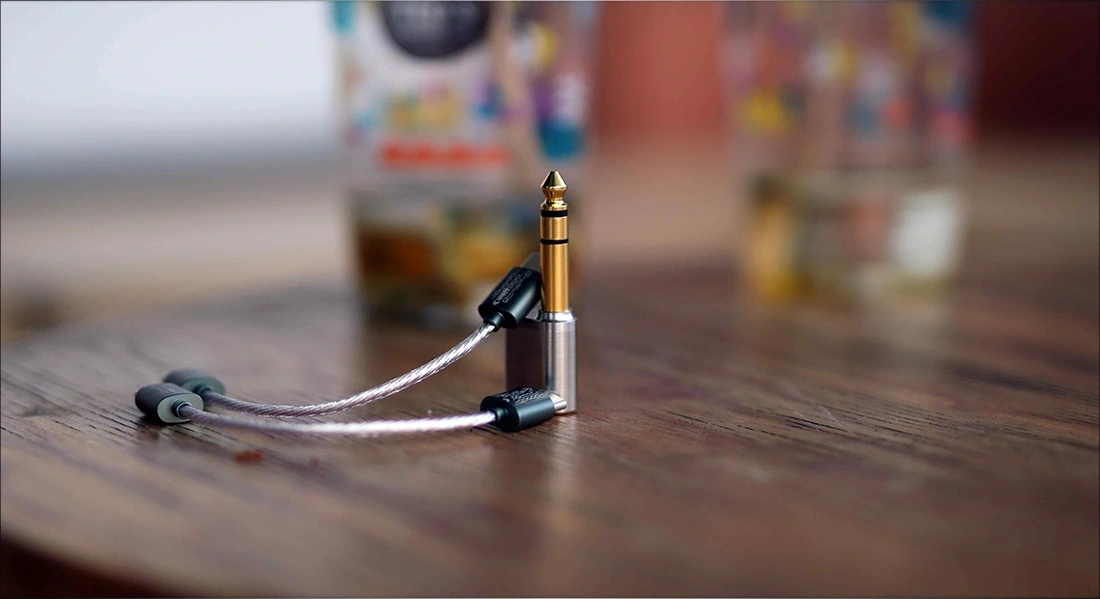 The package of TC44C includes the minimum necessary, one type-C to type-C cable to power up TC44C from a smartphone or laptop with a type-C output.
Product Link
You can grab one from www.amazon.com here: https://amzn.to/3HknASt
If you're in the UK, you can grab one from www.amazon.co.uk here: https://amzn.to/3O4wfe4
And if you're from Europe, you can grab one from www.amazon.de here: https://amzn.to/3NYE7hy
Build Quality/Aesthetics/Features
We have a diminutive DAC/AMP, and for those who ordered it near the release, the special version includes that beautiful leather jacket that you can see in most of my photos. TC44C is made of metal, and has a type-C USB port, and two headphone outputs, one in 3.5mm single ended mode, and one in 4.4mm Balanced mode. 
Under the hood, we have a dual DAC setup, with Cirrus Logic CS43131 DACs decoding the signals that are sent to it, and it boosts a power of 120mW at 32 OHMs, over the 4.4mm Balanced output. The SNR of >125 dB is super strong, and it has a THD lower than 110dB, which is also top notch, comparable with FiiO's high end music players. 
The PCM decoding ability of TC44C is up to 32 Bit / 384 kHz, and it also has Native DSD decoding up to DSD256. The whole unit weights just 12.9 grams. The unit is super small and convenient, being barely larger than the type-C USB port on the cable that I usually connect to it, to use it with my computer. I noticed that it works flawlessly with both my PC, my girlfriend's Acer laptop, and with my Xiaomi Black Shark 4 smartphone, basically being perfect regardless of what you were planning to do with it. 
The company takes great pride in using a less complex design for the 4.4mm output, along with lead-free soldering that has 3% silver in its consistency. The unit has a light in the 4.4mm socket, which allows you to check whether it is working or not. The light turns to Blue for PCM, Green for DSD. The light is not visible while there is a cable connected, but can be quite useful for finding TC44C and plugging in some headphones in the dark. 
The cable included in the package is really short, and it can also be found separately, being named TC05, and it has a silver plated OCC design, with Teflon and double TPU insulation. You can purchase the lightning version of TC44C, which has the MFIO6S cable, which is lighting OTG, for TC44C. 
Subjectively, TC44C is convenient, it is small and ergonomic, but it gets rather warm during usage. Opposed to the likes of Questyle M15, TC44C works without headphones being connected, which I consider a plus, as it allows you to change the volume before inserting headphones, but it draws power continuously after being plugged in the USB port. The power draw is not very high and I can barely notice its effect on the battery life of Black Shark 4. 
Sound Quality 
It is rather rare that we have such a good sounding DAC/AMP in for review, so it is worth saying that I've used a large number of IEMS to get a good idea of how TC44C sounds like. All of them have made great pairings because TC44C has extremely low overall background noise, output impedance, and inherently low hissing. TC44C sounds open, smooth in the treble, warm, and musical, with excellent driving power. While the driving power is lower than that of Questyle M15, the volume control is more granular and works better for IEMS, while M15 has a maximum volume that's too high and it is complicated to control. I explored pairings with IMR Acoustics PRO Dark Matter (God Particle), Ambient Acoustics MAD 24, Lotoo LE-M1, Oriveti OV800, Periodic Audio Carbon, HIFIMAN Edition XS, AIAIAI TMA-2 Studio Wireless, HIFIMAN HE-R9, Fir Audio VxV, and Dethonray Tender 1.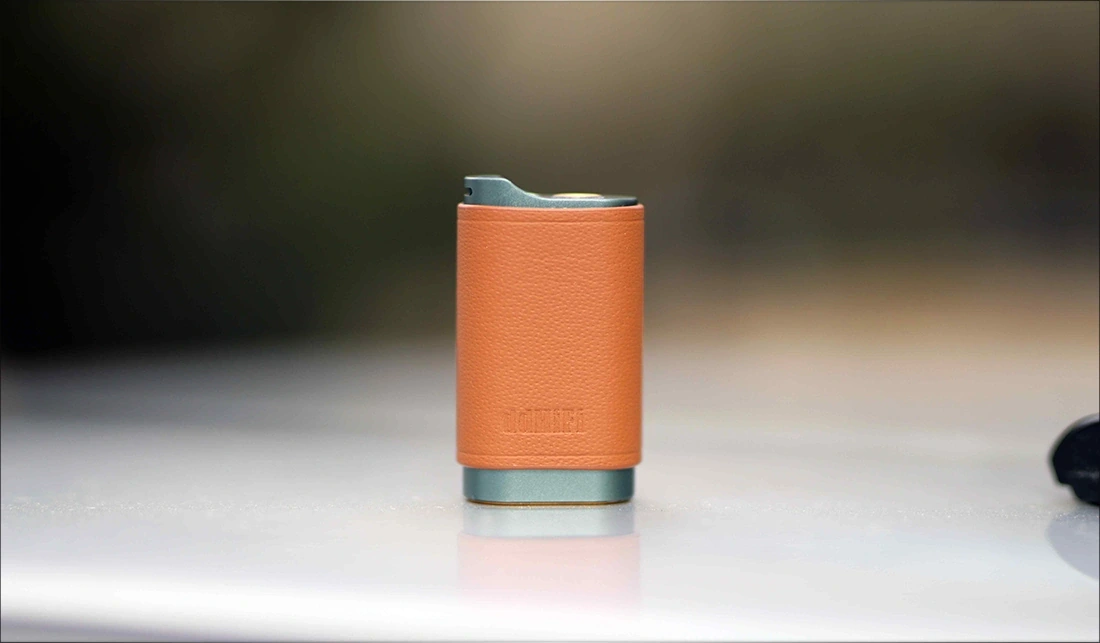 If you want to make sure that TC44C has enough driving power for your headphones, you should keep in mind that it is more than enough for HIFIMAN Ananda, and Sendy Audio Apollo, both pretty high quality headphones and also fairly hard to drive. 
The bass presentation of TC44C is full, impactful, deep and satisfying. Even compared to other dongle DACs, or to high quality DAC/AMPs such as ifi hip-dac2, ddHIFI managed to give this small dongle DAC more power and impact than most of the competition. The overall resolution of the bass is also great, as TC44C has a nuanced and fun presentation with good detail, and good bass reach, which extends as low as 20 Hz, provided the IEMs / Headphones can reach those frequencies too.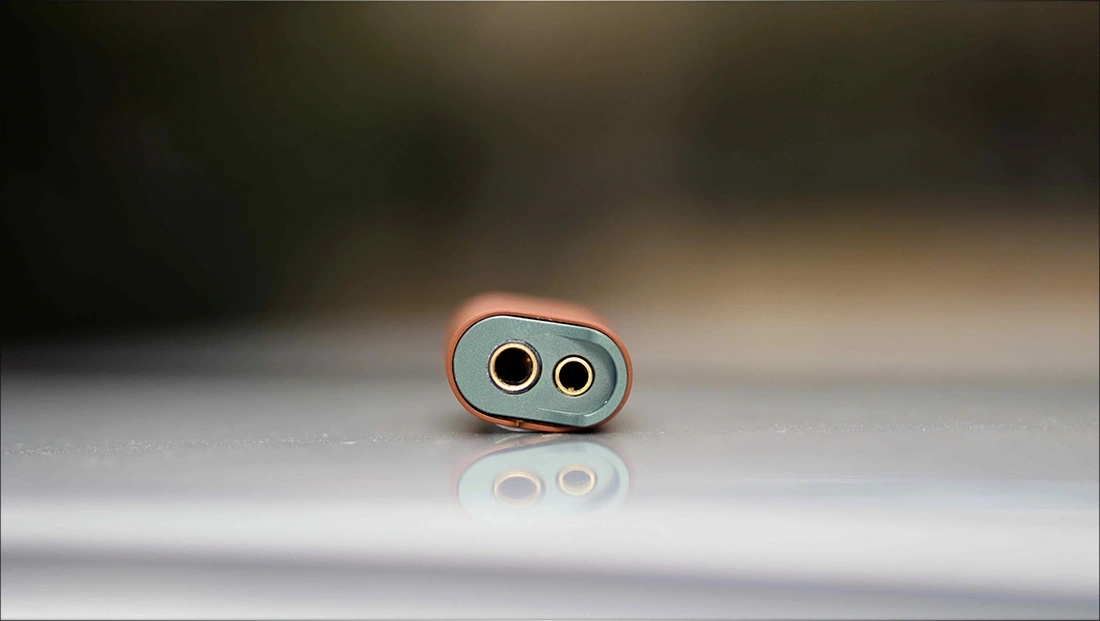 The midrange of TC44C is clean, detailed and musical, with a warmer and thicker presentation than what I'd consider to be dead neutral. This makes it enjoyable and easy to listen to, although it also provides good detail and dynamics. The soundstage has a rounded presentation with a depth that's equal to its width, and it has good instrument separation as well. At the price point there are no alternatives that I can name and which would have a stronger technical performance, be it dongles or pieces of desktop equipment. Most portable Music Players or DAPs that do have a stronger presentation are priced quite a bit higher, and the same can be said for dongles that would have a stronger resolution, as those are usually about twice the price of TC44C or more. 
We have a pretty smooth and clean treble with TC44C, which has a relaxed presentation that's far less fatiguing and bright / harsh than most of the competition. This is a strong positive if your IEMs / Headphones were quite bright, like Soundmagic HP1000, or Unique Melody MEXT, where I can finally say I understand how MEXT can sound neutral-natural to some, or some even said that they are on the warm side. If the source DAC / AMP is warmer, smoother or leaner / laid back, then the IEMs / Headphones also inherit this signature, and TC44C is has a strongly pleasing signature that's easy to enjoy with basically most IEMs and Headphones. 
Comparisons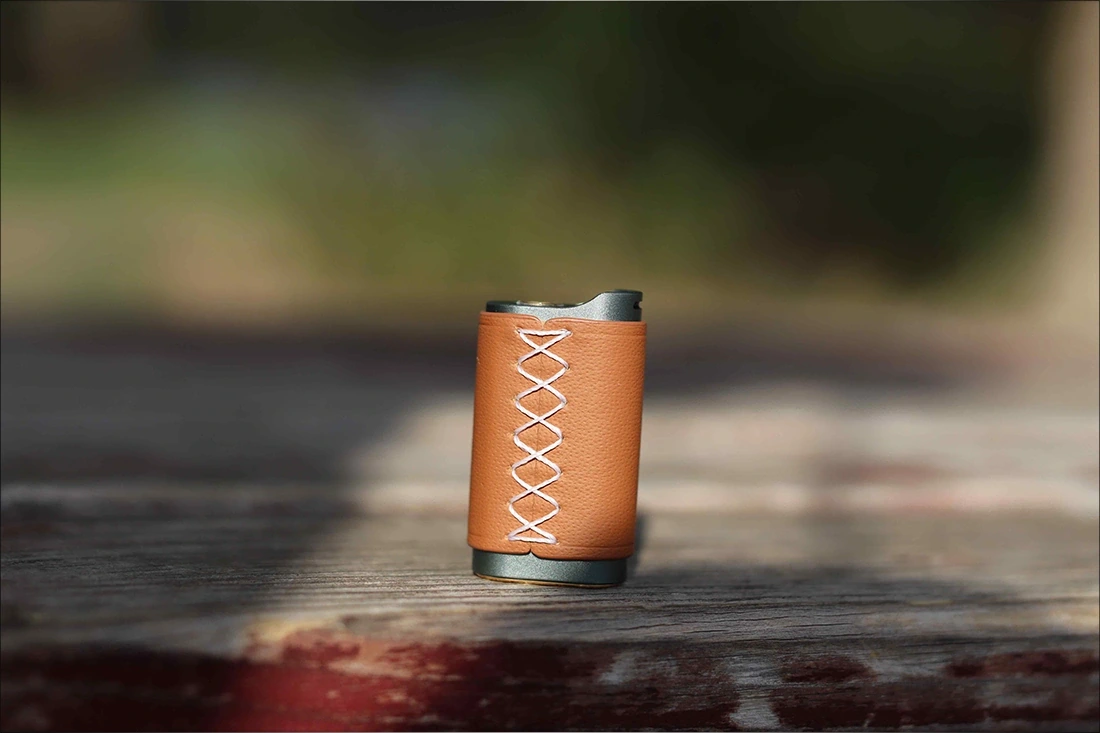 dd HiFi TC 44 C vs Hiby FC5 (119 USD vs 159 USD) – The overall driving power is actually similar between the two, with little difference in practical usage. The ergonomics are better on TC44C, as it has two headphone outputs, one in 4.4mm and one in 3.5mm, and it has a smaller body, plus the variant with the leather jacket is pretty cool. The sonics are quite different, with FC5 being brighter, more open and more sparkly, also more bright, and at times harsher, and TC44C sounding smoother, warmer, thicker, heavier, easier to enjoy, but also slightly darker in tuning. Both have good details, and the rule here would be simple, if you have a brighter sounding headphone, or a headphone / IEM that's already fairly bright / sparkly, I would go with TC44C, while if your headphones / IEMs are dark / laid back, I would go with FC5. 
dd HiFi TC 44 C vs iFi Audio hip-dac2 (119 USD vs 190 USD) – The overall ergonomics are better for TC44C, which is physically smaller, more ergonomic, and easier to handle too. The overall sound is thicker and warmer on TC44C, while hip-dac2 feels more neutral and has more treble extension and presence. The overall detail is comparable, although hip-dac2 sounds better driven compared to TC44C. If you want a warmer, smoother experience, TC44C would be better, and you could save quite a bit of space as well as money. 
dd HiFi TC 44 C vs FiiO BTR5 (119 USD vs 130 USD) – The two devices are quite different, and BTR5 clearly has more usability, as it is a bluetooth receiver, and can be far more convenient to use compared to TC44C, but TC44C is physically smaller, and doesn't need to be charged to be used. The overall sound is actually better on TC44C, as it has a higher maximum volume, lower distortion at maximum volume, a warmer sound, and more dynamics, with better overall clarity and detailing. For sure, BTR5 2021 is more convenient to use Bluetooth connectivity, but for a DAC / AMP to use with both your PC and your smartphone, TC44C is just undeniably good. 
dd HiFi TC 44 C vs HIDIZS DH80 (119 USD vs 139 USD) – We have a much smaller device, but not much less driving power in TC44C, as it is much easier to use, lighter and makes a more compelling option for anyone not having the original AP80 Music Player. The sound is actually similar, both TC44C and DH80 have a warmer, smoother sound with a clean background, the detail is a bit better on DH80, but TC44C has a slightly higher maximum volume with lower distortion and better overall control. Generally speaking, TC44C is more recommended than DH80, as it is smaller, and easier to use, plus has better control than DH80, despite the ergonomic advantages. Both have a 4.4mm balanced output, and a 3.5mm single ended output. 
Value and Conclusion
As you may have noticed from the comparisons part of today's review, TC44C gets compared to more expensive alternatives, as it proposes an excellent price / performance ratio, and is generally a high quality DAC/AMP with a good build and design. The value is even better when you consider the high quality OTG cable included in the package, and the fact that it has a better technical performance than most of the competition, even than some high quality music players. This being said, I still find my smartphone to be a hassle to use portably, so I recommend TC44C more for desktop computers and laptops, to beef up their audio output.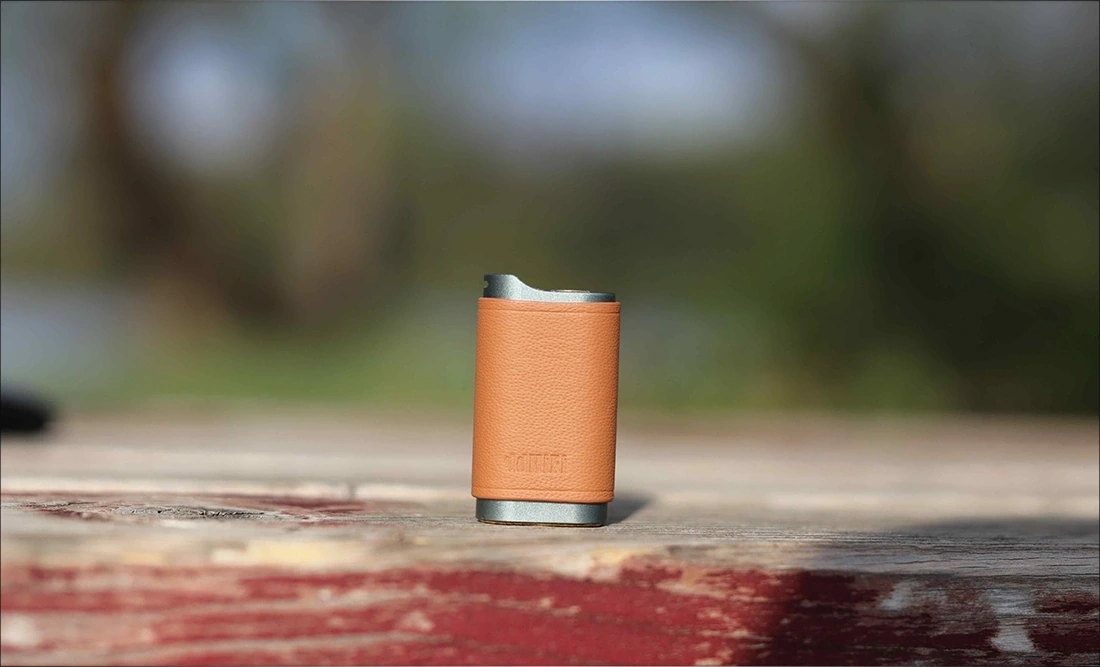 This is a rare opportunity, but given the ultra high performance of TC44C and it's nice price point, along with its strong technical performance, good detail levels, and superb musicality, I am going to add it to Audiophile-Heaven's Hall Of Fame as one of the better dongle DAC/AMPs out there.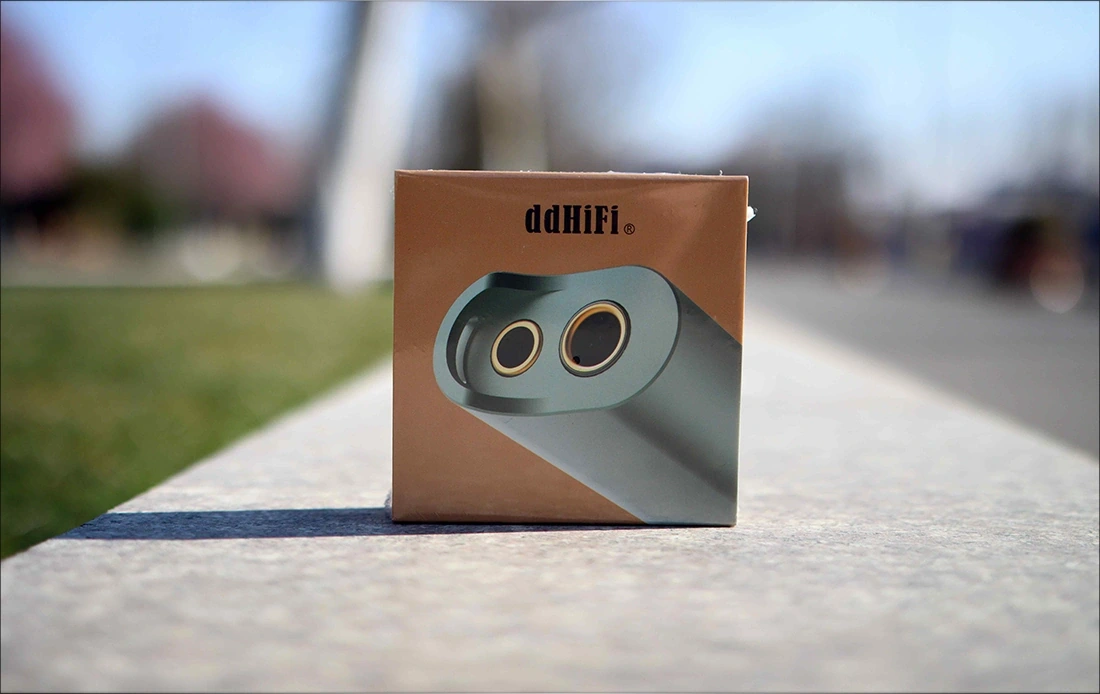 At the end of today's review, ddHIFI has a strong dongle DAC/AMP in their TC44C, with a beautiful design, a warm, smooth, clean and detailed sound, and if you're looking for something with low output impedance, no background noise or hissing, but with fairly good driving power, and with a reliable quality, I fully recommend ddHIFI TC44C as your next audio adventure. 
Product Link
You can grab one from www.amazon.com here: https://amzn.to/3HknASt
If you're in the UK, you can grab one from www.amazon.co.uk here: https://amzn.to/3O4wfe4
And if you're from Europe, you can grab one from www.amazon.de here: https://amzn.to/3NYE7hy
---
---
--- Please remember to stay safe, and always have fun while listening to music!---
 - If you have a dime to spare, and donate, to help us with electricity and work expenses, it would make my day much brighter, as it would help me improve things around the website and increase the frequency of my posts - 
---
Full Playlist used for this review
We listened to more songs than those named in this playlist, but those are excellent for identifying a sonic signature.  PRaT, Texturization, Detail, Resolution, Dynamics, Impact, and overall tonality are all revealed by those songs. We recommend trying most of the songs from this playlist, especially if you're searching for new music!
https://www.youtube.com/playlist?list=PL_cjBXGmwSHSdGcwuc_bKbBDGHL4QvYBu
--- Contact Us ---






---
---