Khadas Tea DAC / AMP / Bluetooth Receiver – Slim Apple MQA Amplifier
Khadas Tea is a $209.9 USD DAC / AMP / MQA decoder with LDAC and Bluetooth connection, an ESS ES9281AC PRO DAC, and MagSafe locking mechanism, with a battery that powers it, designed mainly for apple devices, but compatible with everything else as well. It will be compared with other DAC/AMPs/Bluetooth Receivers on the market including Shanling UP5 ($179 USD), Lotto PAW S2 ($279 USD), Khadas Tone 2 PRO ($250 USD) and Questyle M15 ($250 USD).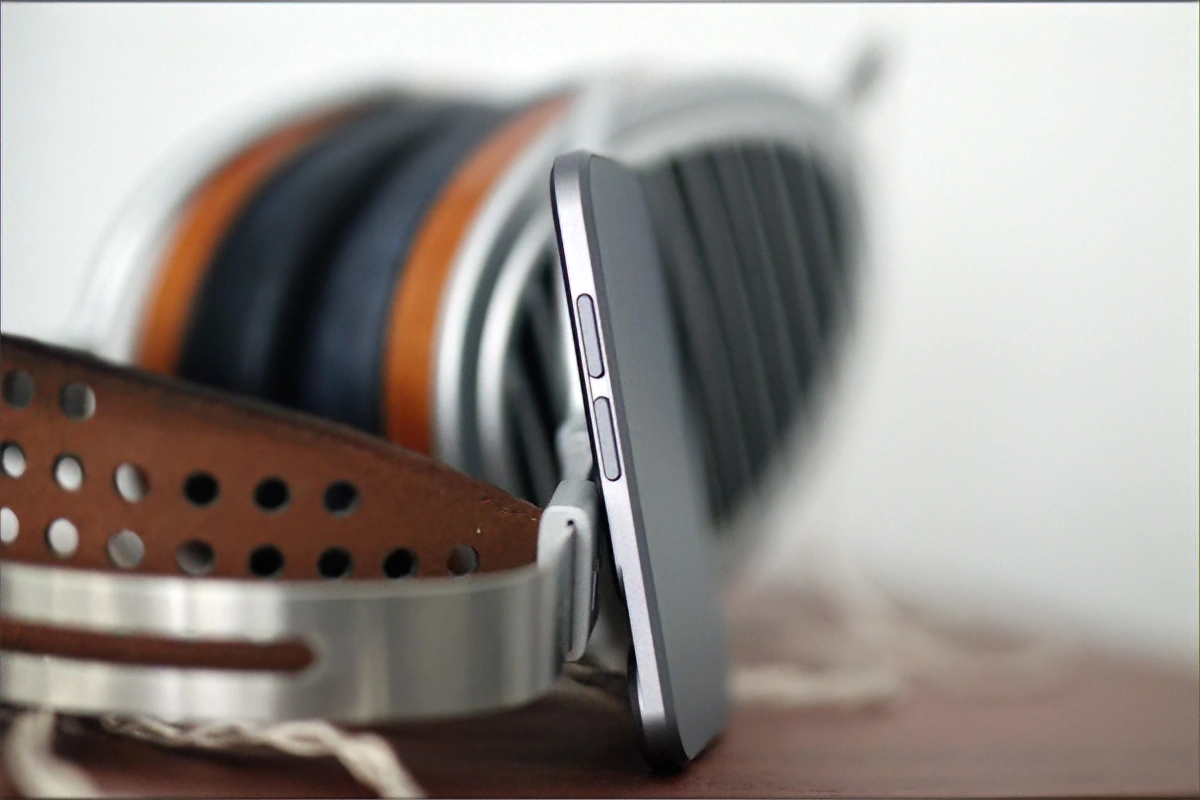 Introduction
Khadas are already popular thanks to the successful Tone 2 PRO DAC AMP that I love, and which everyone else seems to fanboy after hearing. They've already proven that they can deliver well on performance on a budget and in a small factor, but Tone 2 PRO is not very portable, so this is what the Tea is here to do. The best places to purchase Khadas Tea are from Amazon and shops like Linsoul, where you can get good support, but quick shipping times and good prices too. I've noticed that Khadas runs most of the sales on local Amazon, so Amazon.de for Europe, Amazon.co.uk for UK, and Amazon.com for USA and Canada. 
It should be noted that I have absolutely no affiliation with Khadas. I'd like to thank Khadas for providing the sample for this review. This review reflects my personal experience with the Khadas Tea. Every opinion expressed is mine and I stand by it. The purpose of this review is to help those interested in Khadas Tea DAC / AMP / Bluetooth Receiver find their next music companion. 
Product Link
You can grab one from www.amazon.com here: https://amzn.to/3k9mLEF
If you're in the UK, you can grab one from www.amazon.co.uk here: https://amzn.to/3W3SP9U
And if you're from Europe, you can grab one from www.amazon.de here: https://amzn.to/3CAu9iw
Build Quality/Aesthetics/Features
Starting with the basic design and operation, Khadas Tea is a really simple but effective device. It is a very slim, metallic DAC/AMP with a smooth metallic surface, and it comes in multiple colors. It has buttons for volume control, one headphone output, and one USB Type-C input. The shell is 6.25mm slim, and it has a low weight of just 73.5 grams. 
The fun part is that for iPhones, iPads and MACs, it uses the MagSafe super strong magnets, so it will attach to those without any velcro or old-school audiophile tricks we tend to use for stacking products together. Khadas Tea is basically a battery-powered DAC/AMP and even a Bluetooth receiver. It is made from a single piece of machined aluminum, and it has an anti-fingerprint coating, which I can confirm is much more resistant to fingerprints than basically anything else. 
The battery life is high, it has a 1160mAh battery, and can provide up to 8 hours quoted by them, and I tested it with up to 6 hours of power. It won't drain your smartphone's battery, and you can even recharge it with an app that allows it to drain smartphones too. If you don't want to use cables, it supports aptX LL or Low Latency, and that's handy for watching movies and playing games, but the sonic quality is lower than if you used the wired connection, especially with iPhones. Please keep in mind that currently with iPhones I was only able to get AAC codecs to work, so aptX and aptX LL are for Android smartphones, not for iPhones and iDevices. For Android, you can even get LDAC to work, but the sound is still better via wired connection.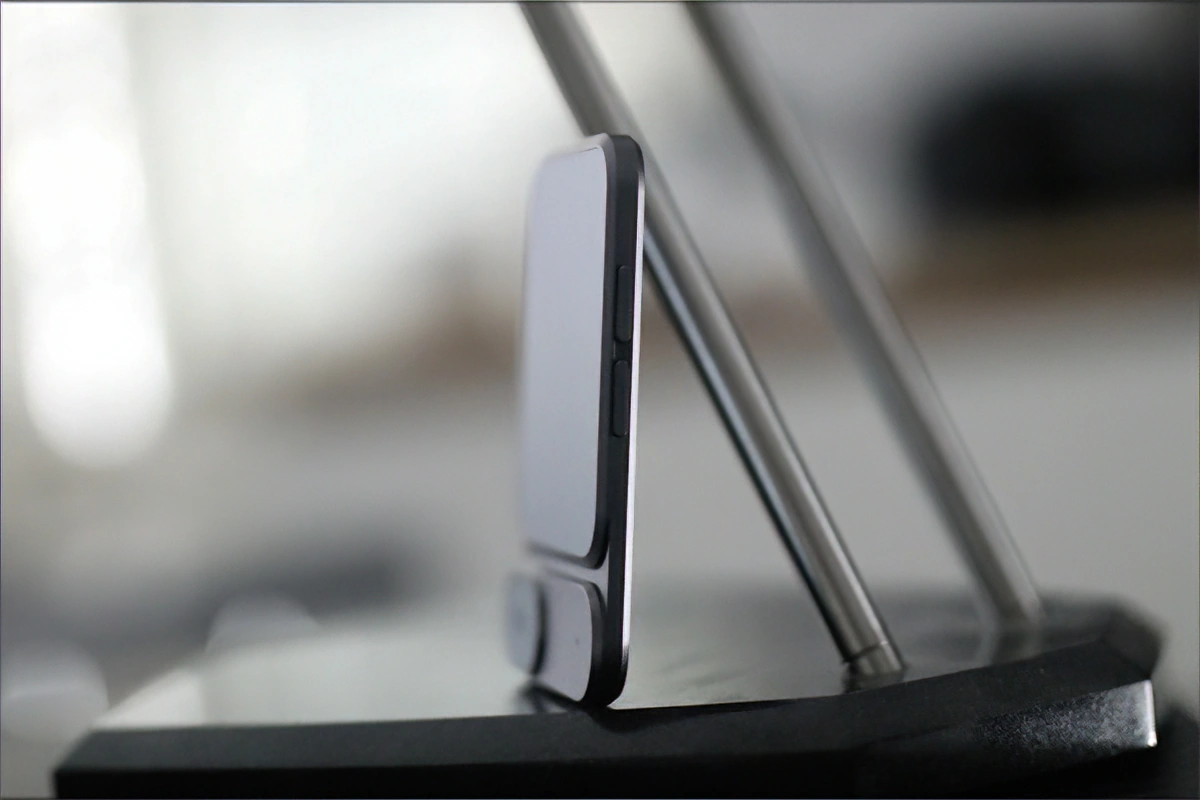 Speaking of iPhones and Android smartphones, it comes with two very short USB cables, and it will pair flawlessly with both, as I tested the Khadas Tea for both iPhone reliability and Android connections. The company quotes Tea being able to power headphones up to 300 OHMs, but I think that's a bit of a stretch, as it struggles with Sennheiser HD660S, but does an OK job with Sivga SV023 which is also high-impedance. Speaking of power, the max power is 130mW at 16 OHMs, 165mW at 32 OHMs, and 20.8mW at 300 OHMs. This is not super huge, but it has a high dynamic range of 115dB, and a high THD+N of 0.0000355%, basically inaudible distortions.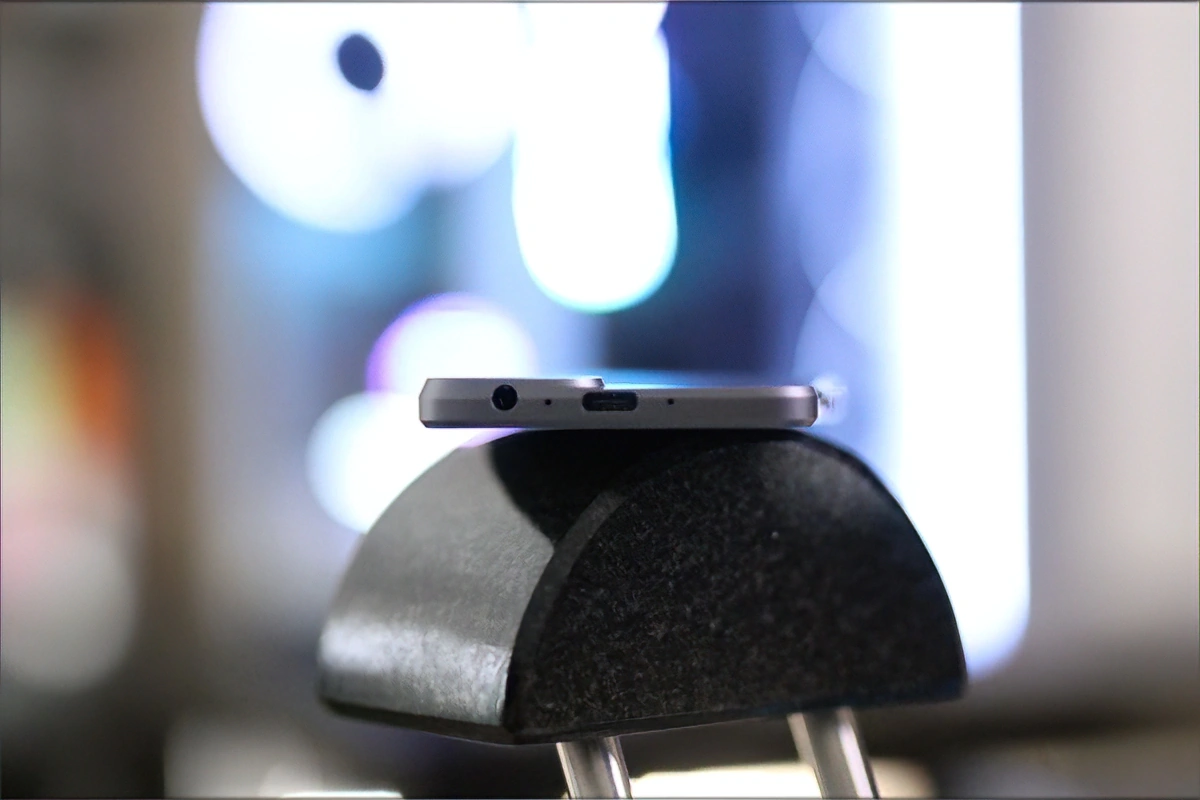 There's Hi-Res MQA decoding, DSD, and PCM decoding too. The output impedance is <0.3OHMs, low enough that I haven't heard any hissing and background noise with Sensitive IEMs such as Westone MACH 40 or FiR Audio NE4. Khadas Tea is the only portable DAC/AMP I know of which uses the ESS ES9281AC PRO DAC, which says something, as this is a really interesting little DAC chip. To properly test Khadas tea I mainly used IEMs and portable headphones, and the list includes Sivga SV021, Audeze MM-500, XENNS Mangird Tea 2, Spirit Torino Super Leggera, Crosszone CZ-8A, Ambient Acoustics MAD16, and IMR Acoustics PRO Dark Matter. 
Sound Quality
The driving power of Tea is really good, in the sense that you can actually use the entire volume it has to offer, and it has exceptional sonic quality throughout its entire volume range. The general sound can be described as super clean, vivid, holographic, and super detailed. Despite the company still not being the best known company, they actually are using an ES9281 PRO DAC chip, which makes Khadas Tea one of the best sources for iPhones, as well as Android smartphones. The short cables included in the package don't necessarily do it justice, but you can use it with full sized computers too with no problem, as it is recognized and works flawlessly on Windows too.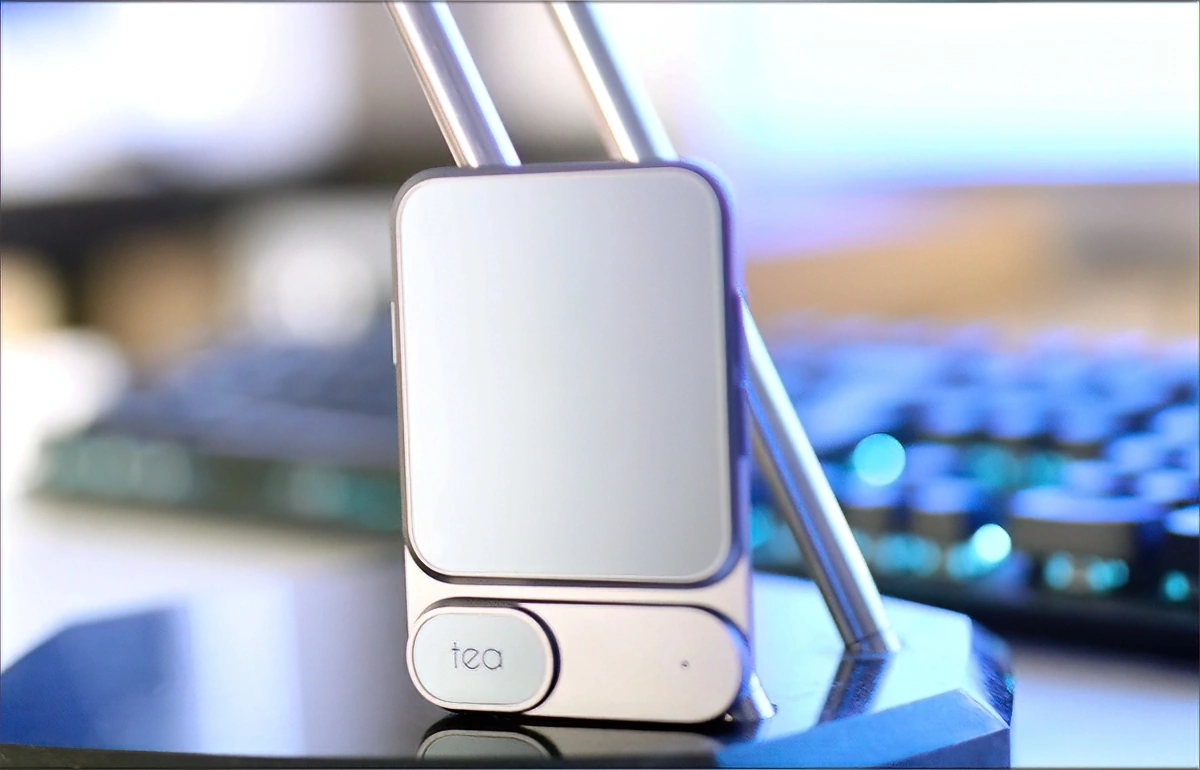 The bass is neutral with a slightly warm edge, a super fast speed, and good extension down to the lowest octaves. The bass has a surprisingly good control and impact even for bass-heavy songs. The bass never feels insufficient or missing, and Khadas Tea presents music, especially the bass similar to how old iPods sporting the well-known wolfson DACs did, which is powerful and clean. The bass has good nuance, and it can hold its own even with trance core, metal, or trap music.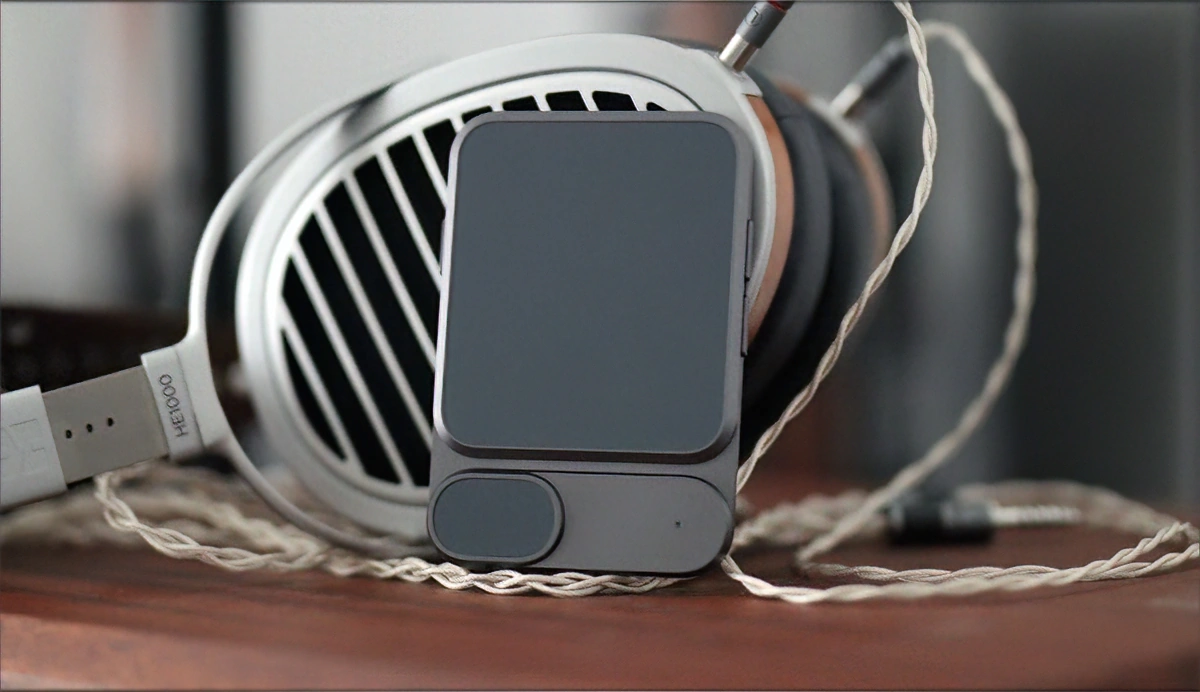 The midrange is exceptionally clean, detailed and super holographic. I rarely reach for the word vivid nowadays, but this is how I can describe the Khadas Tea. In fact, at times, it feels like it has some kind of processing going on, like a 3D soundstage enhancement. To put it bluntly, the instrument separation, overall soundstage and space in music is presented considerably better than any of the entry-level portable DAC/AMPs like Shanling Ua5 or even Lotoo PAW S2. Khadas Tea simply has a much better definition for each musical instrument, it simply sounds real, realistic and sweet in the midrange. It offers the same level of presence to both male and female voices, and it is outstanding at revealing micro details in music, as well as dynamics.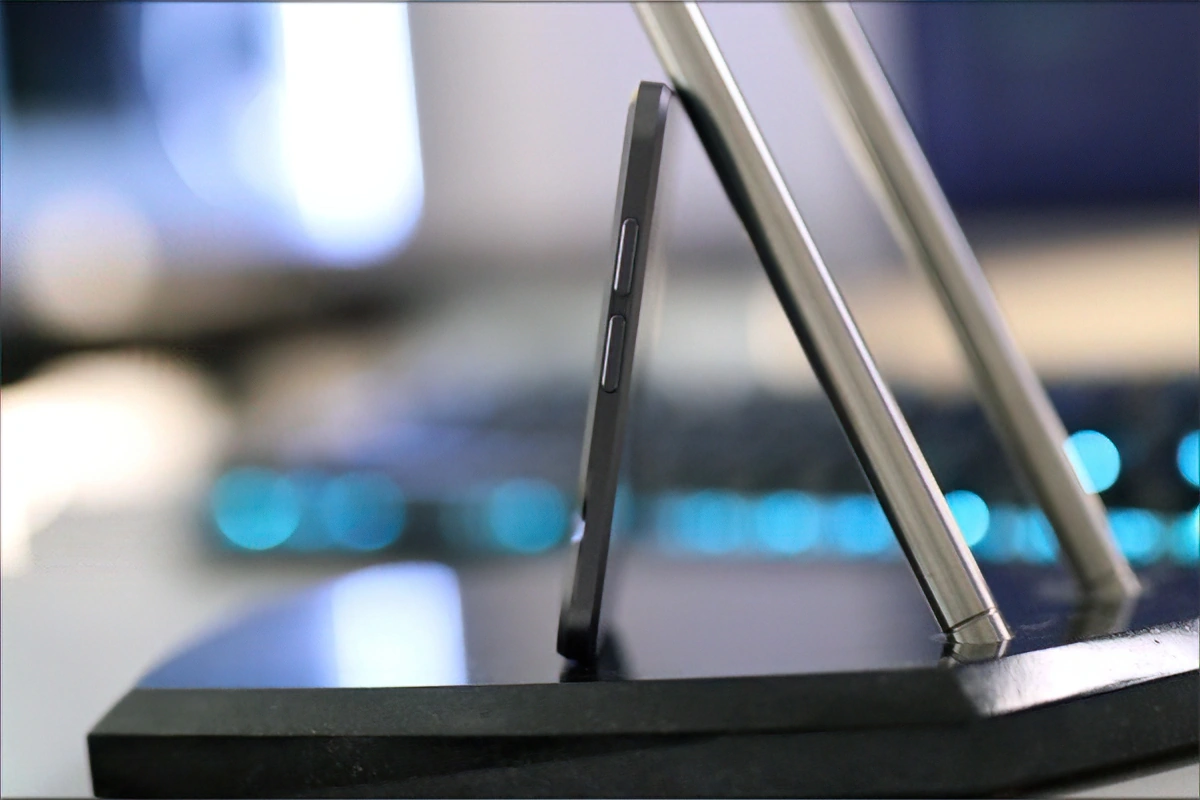 The treble of the Tea is rather bright, open, and super revealing. Despite the warmer midrange, I'd say it is made for smoother and boring IEMs as it has a high amount of energy by itself. Interestingly enough, it has super low distortion, so I never found the treble to be harsh or fatiguing, but it most certainly isn't a relaxing, or smooth sounding DAC/AMP. I like it, it brings a bit of energy to the table, without being overbearing or fatiguing. You should keep in mind that something like Westone MACH 60 would be perfectly paired with Khadas Tea, while something that's already bright like Soundmagic HP1000 might be too bright to be enjoyable. 
Comparisons
Khadas Tea vs Lotoo PAW S2 (210 USD vs 279 USD) – The design is different, with Paw S2 being just a DAC / AMP, and not a bluetooth receiver. PAW S2 does not have an internal battery, it draws quite a bit of power from the source, while Tea does not. It is easier to stack the Tea with most sources, since it is flat, and with iDevices it has strong magnets and will stack with no effort. The sonic presentation is warmer, thicker and more impactful on Paw S2, and it has embedded EQ profiles. Tea has Bluetooth and a battery, it is better if your source has low power, and it is better for iDevices too, while Paw S2 is more of a pure audiophile DAC / AMP with a bit more driving power. The price / performance ratio is higher for the Tea which is more affordable.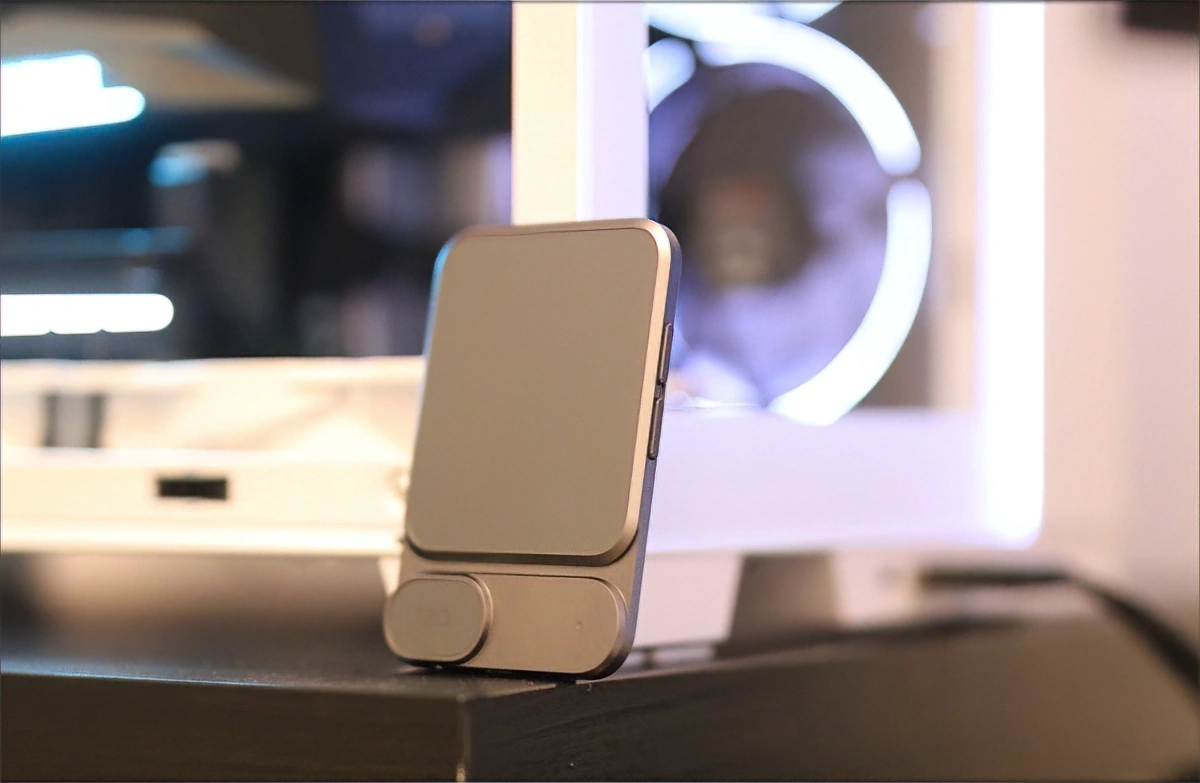 Khadas Tea vs Shanling UP5 (210 USD vs 179 USD) – UP5 is more or less the same kind of device as Tea, both being both DAC / AMPs and Bluetooth receivers. Both can enable or disable charging from your smartphones, both have a good driving power, and both have a good battery life, with UP5 having a slightly higher battery life than the Tea. The overall sonics are slightly more detailed, cleaner and slightly more dynamic as presented by the Tea, but both are excellent for both IEMs and Headphones. UP5 sounds a bit warmer, with a deeper soundstage and more impact in the bass, while Tea is more neutral, and somewhat brighter in signature / tuning. UP5 is better as a bluetooth receiver, while Tea is better as a DAC/AMP and it has better compatibility with iDevices, especially thanks to the strong magnet that allows for stacking with no additional effort. 
Khadas Tea vs Khadas Tone 2 PRO (210 USD vs 250 USD) – Khadas really designed two nice DAC/AMPs here, with both being super versatile, Tone 2 PRO for desktop, and Tea for portability. Tea has Bluetooth, while Tone 2 PRO has a balanced headphone output, and the patented balanced RCA. Both have a type-C usb input, and both will work just fine with smartphones, but also iPhones and iPads and PC machines (tested and confirmed). The sound is actually similar, both are super energetic, super dynamic, mostly neutral, with a good amount of energy in the treble, and good overall resolution / detail. Both have good width, and both have about the same weight for each musical note. Driving power is similar. Both have a low noise floor and work just fine for IEMs as well as headphones. All in all, go with the one that best suits your needs, they both sound good. 
Khadas Tea vs Questyle M15 (210 USD vs 250 USD) – For Android smartphones, M15 has a bit more driving power, and a balanced headphone output, and it has that nice transparent design through which you can gaze at the circuitry inside. By contrast, Tea looks more refined, and like a true high-end DAC / AMP, having a fully metallic brushed design. The sound of the Tea and M15 is similar, they both have a really dynamic, punchy and mostly neutral presentation. The lower midrange is warmer on M15, with a bit more emphasis on the lows, both have a natural midrange, and both have a neutral – bright treble with good energy. The soundstage is wider on M15, but somewhat deeper on Khadas Tea. The instrument separation is about equal. The background noise level is also mostly similar with IEMs. Khadas Tea is less pricey, and designed for iDevices, so fr running an iPhone or an iPad, it is better, and it has the added bonus of having Bluetooth. Tea has an internal battery and consumes almost nothing from the source, while M15 needs power and will consume quite a bit from the source. 
Value and Conclusion
At the end of the day, the market for a high-end DAC/AMP for iPhones is tight, and there isn't much to chose from, less so something that actually sounds good, so when Khadas released the Tea at 210 USD, I was sure it was going to either be a total win or flop. Happily, they managed to make it sound good. I was quite suspicious at first, it is thin and looks like your typical product that's more look than function, but it actually is all function and has the bonus of having the looks too. I like it, and while for Android I have tons of alternatives, for iPhones Khadas Tea is pretty much the most versatile and functional DAC/AMp I heard to date.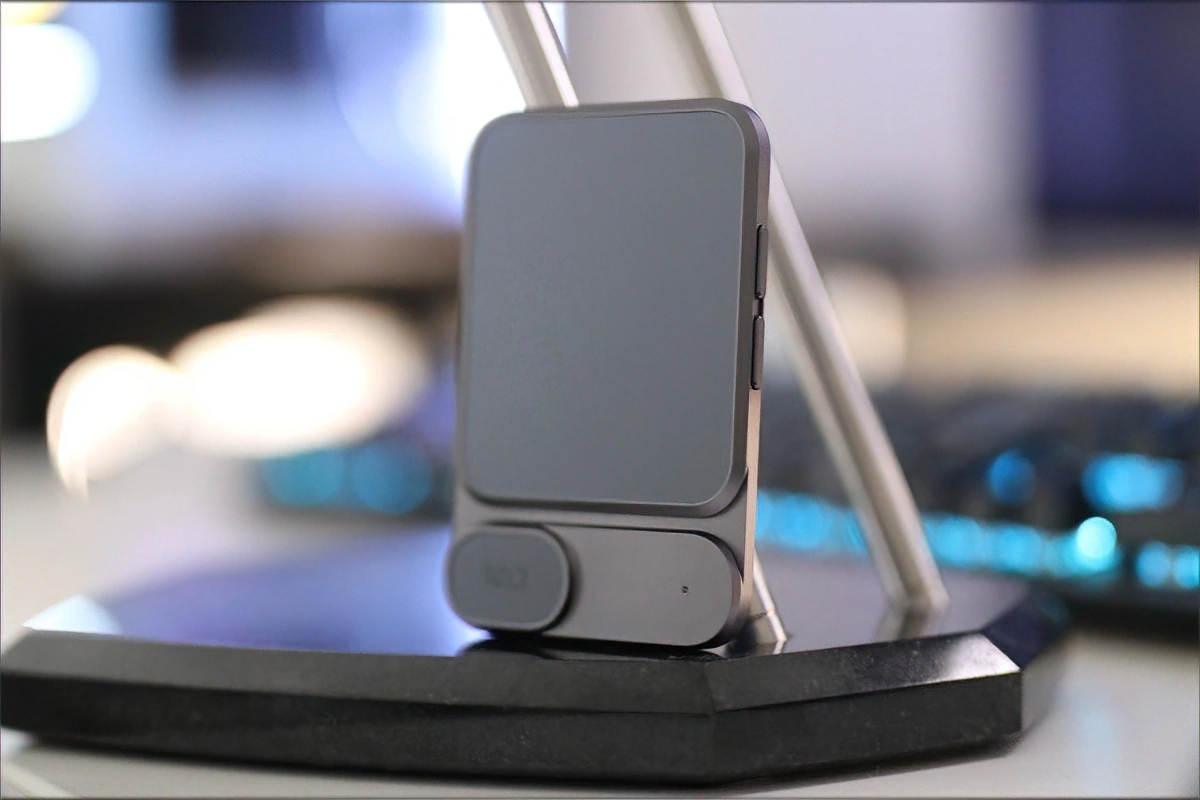 If you're looking for a high-end DAC/AMP with a super good price, if you're running an iDevice, be it iPhone, Mac or Ipad, if you want superb sound, and even if you have an Android smartphone or a Windows PC, Khadas Tea should be perfect and offer superb performance, driving power and a clean, dynamic sound. 
Product Link
You can grab one from www.amazon.com here: https://amzn.to/3k9mLEF
If you're in the UK, you can grab one from www.amazon.co.uk here: https://amzn.to/3W3SP9U
And if you're from Europe, you can grab one from www.amazon.de here: https://amzn.to/3CAu9iw
---
---
--- Please remember to stay safe, and always have fun while listening to music!---
 - If you have a dime to spare, and donate, to help us with electricity and work expenses, it would make my day much brighter, as it would help me improve things around the website and increase the frequency of my posts - 
---
Full Playlist used for this review
We listened to more songs than those named in this playlist, but those are excellent for identifying a sonic signature.  PRaT, Texturization, Detail, Resolution, Dynamics, Impact, and overall tonality are all revealed by those songs. We recommend trying most of the songs from this playlist, especially if you're searching for new music!
https://www.youtube.com/playlist?list=PL_cjBXGmwSHSdGcwuc_bKbBDGHL4QvYBu
--- Contact Us ---






---
---