HarmonicDyne Athena Ceramic Driver Dynamic – The Comfiest Headphones 
HarmonicDyne Athena is a $ 179 USD pair of over-the-ear dynamic headphones with a ceramic driver, sold by Linsoul, and we will explore today, from the first moment you place those on your head, they are the most comfortable pair of headphones you'll ever try, having the softest headband I tried ever. They will be compared to to other entry-level Chifi Headphones, including ThieAudio Ghost (130 USD), SIVGA Oriole (199 USD), and WGZBLON BLON B-60 (155 USD)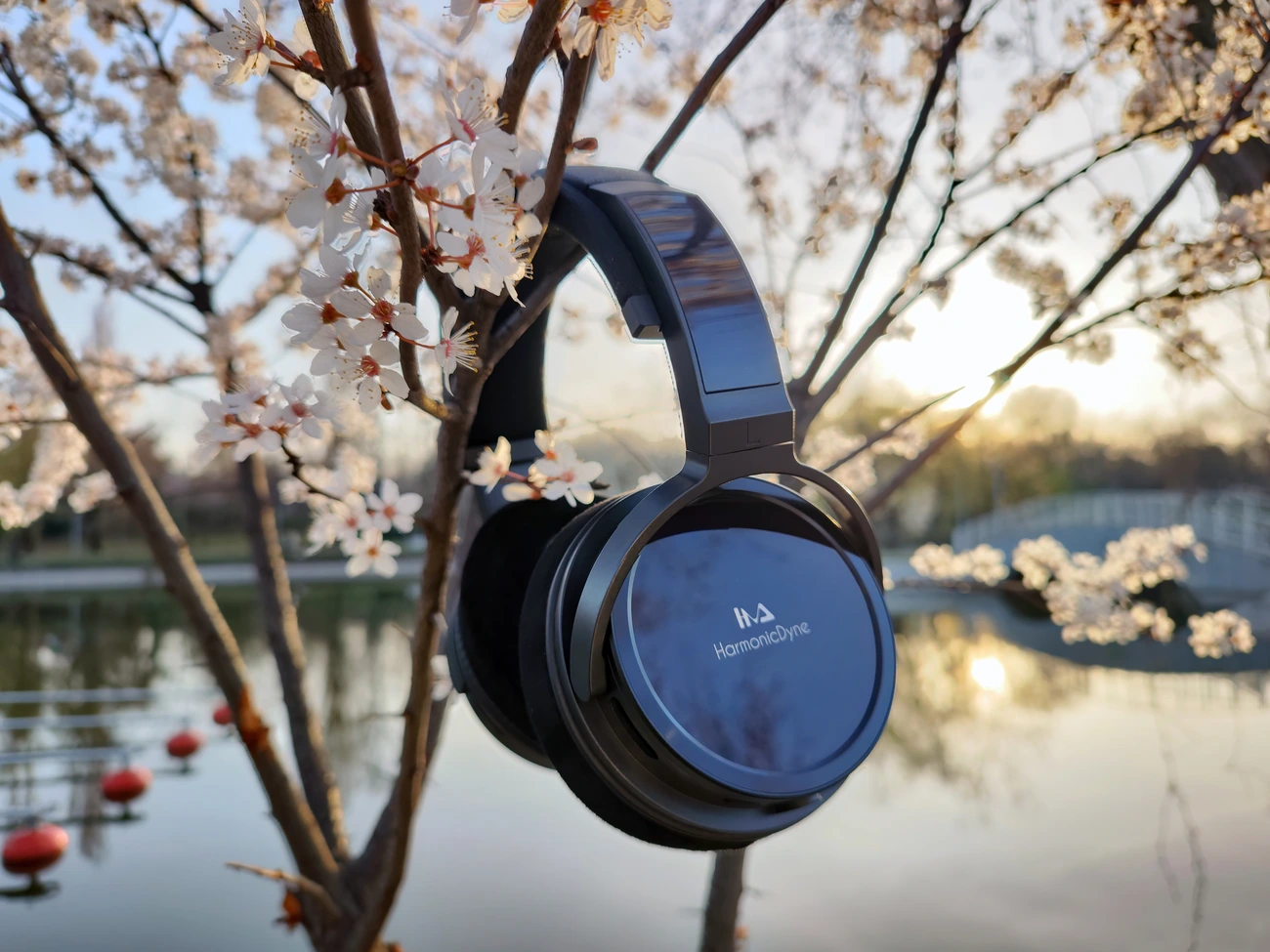 Introduction
HarmonicDyne is one of the companies I have at heart, not because I ever spoke to them, but because the Zeus headphones have been some of my favorite sonically, and they make everything rather affordable, so you can easily get a pair and continue with your life without having to make any extra financial sacrifices. The sample for today's review is provided by Linsoul, one of the best shops globally for audio, and they are also available on Amazon, where they are also sold and fulfilled by Linsoul. Buying from Amazon means shorter return waiting times if you're unhappy with your product, and generally a better warranty for most of the world, as with Linsoul most shipments are made in and out of China. 
It should be noted that I have absolutely no affiliation with Linsoul or HarmonicDyne, I am not receiving any incentive for this review or to sweeten things out. I'd like to thank Linsoul for providing the sample for this review. Every opinion expressed is mine and I stand by it. The purpose of this review is to help those interested in HarmonicDyne Athena Headphones find their next music companion. 
Product Link
You can grab one from www.amazon.com here: https://amzn.to/3GRouqs
If you're in the UK, you can grab one from www.amazon.co.uk here: https://amzn.to/3A9K2uH
And if you're from Europe, you can grab one from www.amazon.de here: https://amzn.to/3A8AGiL
Build Quality/Aesthetics/Fit/Comfort
The first thing you will notice about the Athena is how heavenly comfortable they are, the clamping force is not very high, but they stay stable on my head, and the headband is literally the softest headband I have ever seen in a headphone. You can adjust them for any head shape and size, and they are generally extremely comfy, plus they swivel in every direction, making comfort a zero issue for any wearer.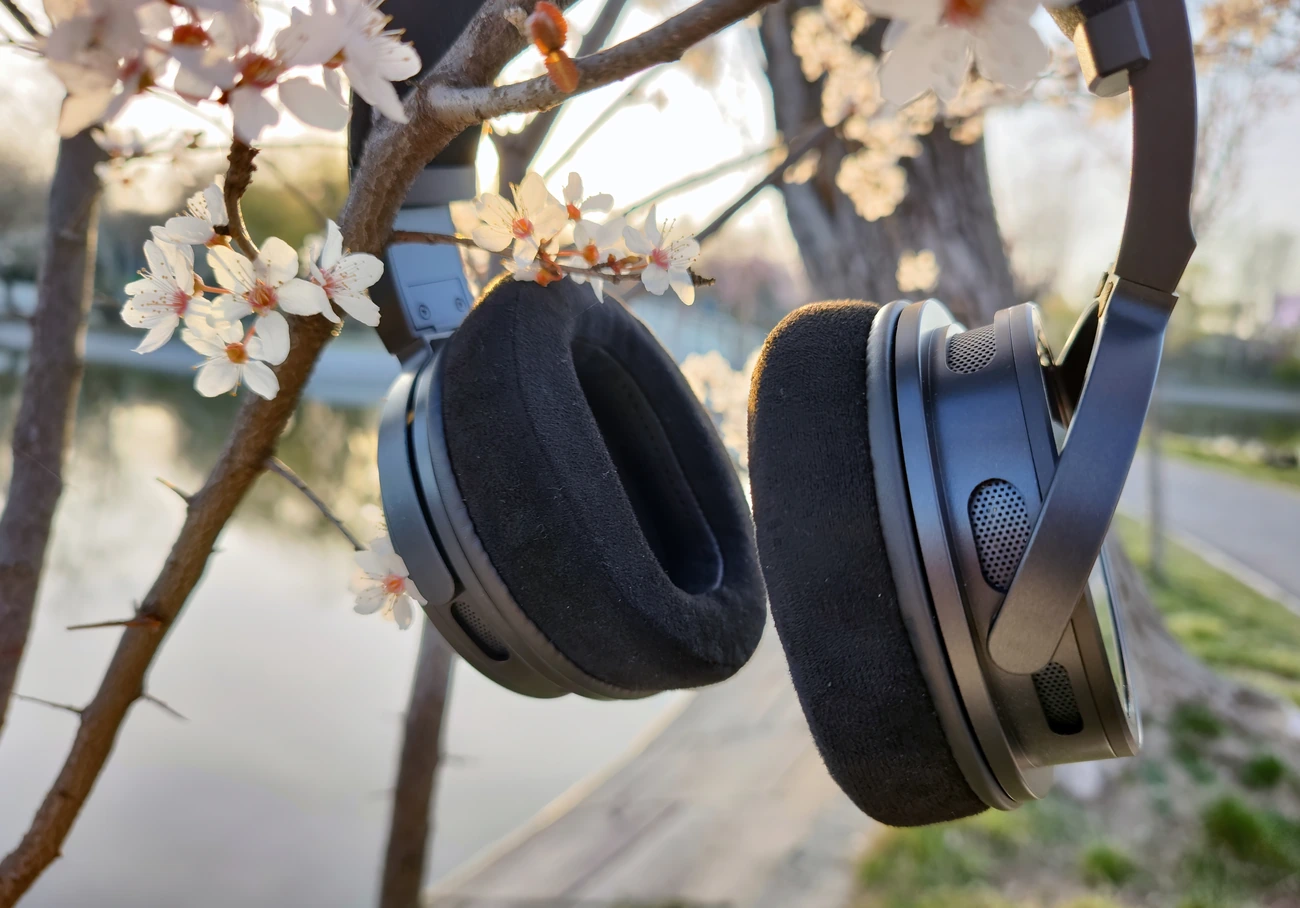 Athena provics between 10 and 18 dB of passive noise isolation, depending on the frequency we're looking at, and they are mostly medium towards easy to drive, they do not show hissing even in sources that have hissing, being good for basically any budget and source out there. The cable of Athena is one of the best looking cables for headphones regardless of the price point we're talking about, and they are just made super nicely with a superb package, and come with an excellent build quality. 
The driver inside is a 50mm Metal-Ceramic composite driver, with a promised sub-bass boost of 3dB. There's venting in the Athena, and they leak quite a bit, so I would actually place them in a semi-open bracket rather than full open or fully closed design. We are looking at a 34 OHM impedance, with a sensitivity of 107dB, which makes Athena one of the easiest to drive full sized headphones on paper, so exactly what I mean when I say that dongles like iFi Go Link can drive both IEMs and easy to drive headphones, Athena is one of those. We have a THD of 0.2% at 100dB SPL, which on paper is outstanding, and the weight of 320 grams places Athena in the lightest headphones category.  
Sound Quality
For writing today's review, I've paired the Athena with a number of sources, including Astell&Kern Acro CA1000T, Hiby R6 III, Shanling M1S, EverSolo DAC-z6, and IKKO ITB03 Heimdallr. Athena pairs nicely with virtually all sources and is not super highly impacted by the source quality, they will sound just nice out of most sources, being a very detailed, clean and warm sounding headphone, with a large bass, clean presentation, dynamic and punchy midrange with superb resolution, and a clean, sparkly, airy treble. 
The bass is a central element in the sound of the Ahena headphones, as they have a warm, smooth and clean bass that extends as low as 30 Hz, providing a good substance and fundamental energy for music. The bass has the energy distributed evenly throughout the bass, with a good amount of both sub and mid bass, and a fair amount of upper bass too. The bass is not overwhelming and does not intrude on the midrange, doesn't thicken the sound too much, and allows Athena to sound very clean and natural.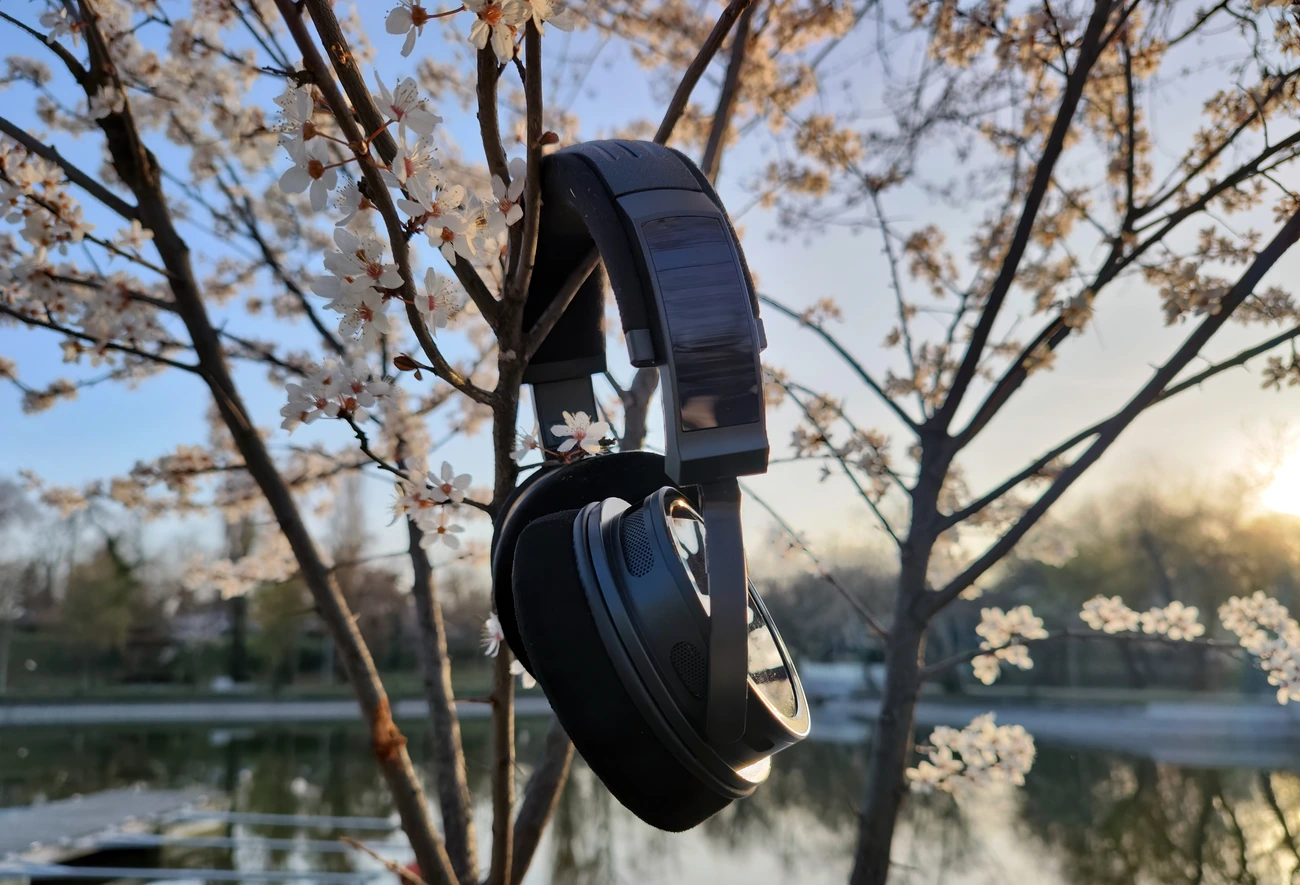 The midrange is warm, smooth, full, lush and sounds natural. There's no particular coloration in the midrange, like a specific dip or peak, Athena having a very clean sound that has a good timbre. EDM and Pop music sounds dynamic and punchy, and Athena is generally very pleasing to the ear. I think that the signature fits well with rock and metal too, as Athena has outstanding detail and reminds me a lot of the Zeus headphones made by the same company, and as they share a common house sound, I'm really curious to learn more of their products. The midrange is perfect for guitars, and makes them sound juicy, and super pleasing, male voices are strong, bold and forward, while female voices are also somewhat forward. The voices are presented more forward than the instruments by Athena, as it tends to have a bass forward, voice forward, and then treble cymbal crash forward sound, making a strong point of bringing guitars, pianos and violins somewhat in the background, creating a good sense of width.
The treble of Athena is clean, detailed, sparkly and airy, with a good amount of punch to it. The treble is not very smooth nor lean, so if you're easily fatigued by highs, Athena may be a bit bright at times, especially with aggressive music such as rock and metal. One thing that it does not handle well is volume, and Athena sounds best at low and medium volumes, getting a bit crowded and struggling to keep up with volume, where the Zues actually excelled. The sound at medium volumes has a very wide presentation that does not go very deep, but has excellent instrument separation, and the sound is generally very good at presenting multiple layers of music as presented by bands like Rings Of Saturn. Music such as Sirenia sounds ethereal, clean and has a good amount of impact, although once again, it sounds best at medium and low volumes. 
Comparisons 
HarmonicDyne Athena vs WGZBLON Blon B-60 (179 USD vs 155 USD) – Blon B60 is a good headphone but it has a much less refined sound compared to Athena. The build quality is about equal, although the B-60 looks much better in person and it is similar to SIVGA Oriole in design, while Athena looks less premium. The sound of B60 is actually a bit forward in the midrange too, and has a full, deep bass, but the treble of B60 has much less impact and also fatiguing edge when compared to Athena. Athena sounds considerably more detailed and more crisp, making it a good update from B60, as long as you don't mind the edge and it being a bit more fatiguing.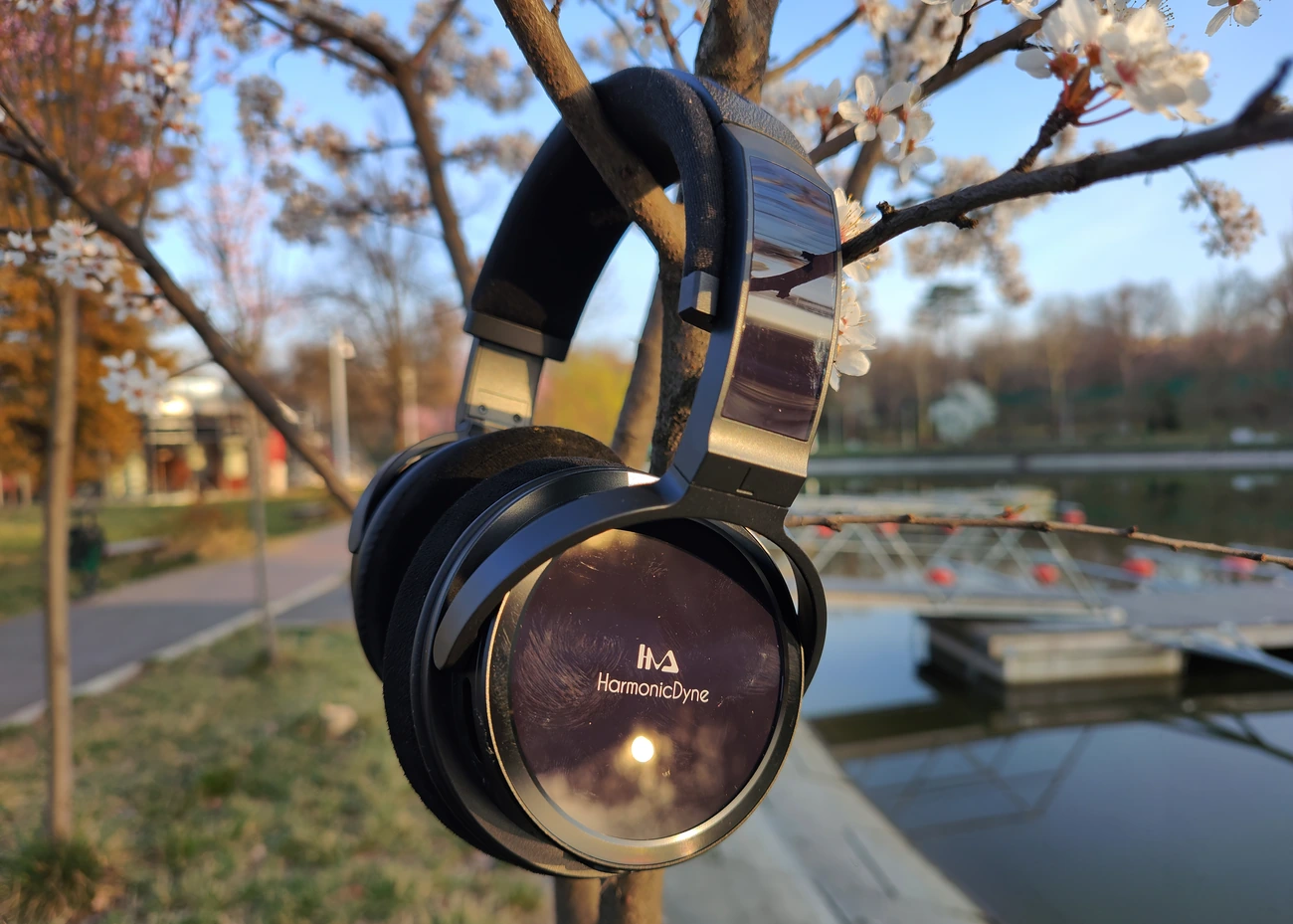 HarmonicDyne Athena vs ThieAudio Ghost (179 USD vs 130 USD) – This is the comparison most people are here for, so physically, the two headphones are similar, except that Ghost is not as comfy as Athena, but is a bit lighter on my head. The cable is better on Athena, but both have detachable cables. Overall, I prefer the tonal balance of the Ghost, it is heavier, has more impact, and is much less often too sharp or too bright, while Athena can be quite a bit more aggressive, especially noticeable in the midrange, where it can push voices considerably more forward. Ghost is heavier, thicker, warmer, smoother, being an easier choice for most people, especially around this price point, and the resolution is about equal. Both are sold by Linsoul, and both brands seem to be owned almost exclusively by Linsoul, so they are clearly designed for different sonic tastes. 
HarmonicDyne Athena vs SIVGA Oriole (179 USD vs 199 USD) – Sivga Oriole looks much better than Athena, it is smaller, more portable, somewhat lighter on my head, but the headband of Athena is much more comfy, the earpads are softer, and larger. Oriole is more warm in tonality, smoother in the treble and the upper midrange, and more relaxed in sound too. Athena is much more forward, more aggressive, more punchy, but can become harsh and sibilant faster. Overall, Athena is a different headphone, not an upgrade to Oriole, and Oriole is more beautiful, and also has a smoother sound, so if you're easily fatigued Oriole is better, while Athena can be a bit more edgy and more resolute, at the cost of also being quite a bit more fatiguing. 
Value and Conclusion
Given the build quality, package, cable quality and overall resolution / sonic presentation, I think Athena is an outstanding value for a headphone in the entry-level range, and it does sound superb, without breaking the bank. I love the presentation, and I also love the support received from Linsoul, but I would still recommend using Amazon when possible, to make your purchases, as no purchase and no headphone is heard the same by two pairs of ears, and Amazon allows for the easiest return process if you find that you're not into them.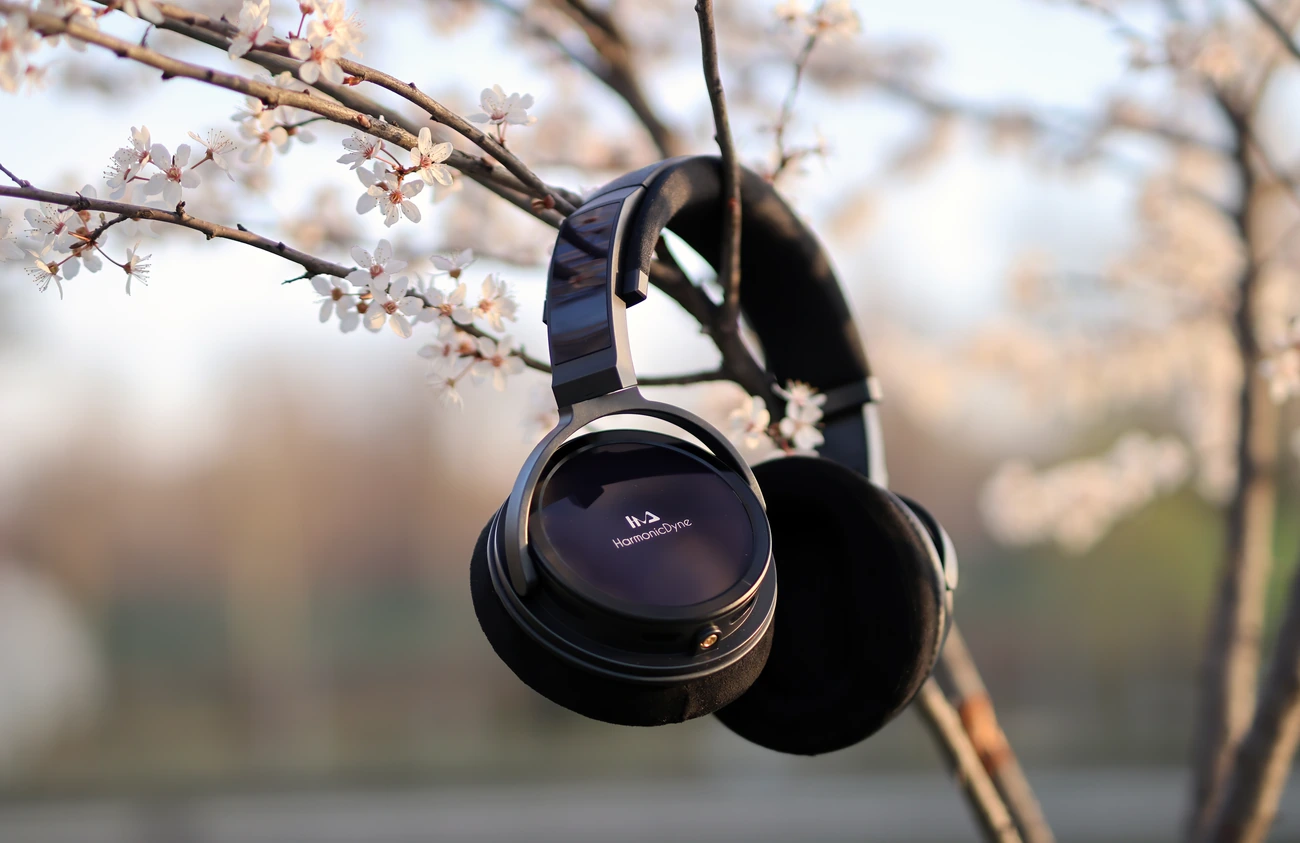 At the end of the day, if you're looking for a super punchy, dynamic sounding headphone that will be great for most music styles, and which has super good resolution, clarity, and a full, warm bass, Athena is a V-Shaped headphone that's fully recommended in today's review, and one that I found to be the most comfortable entry-level headphone out there at this moment. 
Product Link
You can grab one from www.amazon.com here: https://amzn.to/3GRouqs
If you're in the UK, you can grab one from www.amazon.co.uk here: https://amzn.to/3A9K2uH
And if you're from Europe, you can grab one from www.amazon.de here: https://amzn.to/3A8AGiL
Technical Specifications
TYPE – Headphones
DRIVERS – Φ50mm Dynamic Driver
ACOUSTIC ARCHITECTURE – Semi-closed
IMPEDANCE – 34Ω@1KHz
SENSITIVITY – 116.5dB/Vrms@1KHz
FREQ. RESPONSE – 10-70KHz (Free Field)
THD – 0.2%@1KHz 100dB SPL
CABLE TERMINATION – 3.5mm Stereo Cable
HEADPHONE CONNECTOR – Dual 3.5mm
EAR-PADS – Suede Fabric
DIMENSIONS – 210*175*105(mm)
WEIGHT – 320g
PRICE – $179.00 USD
---
---
--- Please remember to stay safe, and always have fun while listening to music!---
 - If you have a dime to spare, and donate, to help us with electricity and work expenses, it would make my day much brighter, as it would help me improve things around the website and increase the frequency of my posts - 
---
Full Playlist used for this review
We listened to more songs than those named in this playlist, but those are excellent for identifying a sonic signature.  PRaT, Texturization, Detail, Resolution, Dynamics, Impact, and overall tonality are all revealed by those songs. We recommend trying most of the songs from this playlist, especially if you're searching for new music!
https://www.youtube.com/playlist?list=PL_cjBXGmwSHSdGcwuc_bKbBDGHL4QvYBu
--- Contact Us ---






---
---