Hiby FC4 Dongle USB DAC/AMP – Balanced Driver
Hiby FC4 USB DAC / AMP is priced at 99 USD, and it is a dongle with MQA support, as well as two headphone outputs, one that's 4.4mm and balanced, and one that's 3.5mm in size and single ended. It will be compared to other high-quality dongle DAC/AMPs including ddHIFI TC44C (119 USD), Hiby FC5 (159 USD), and HIDIZS DH80 (139 USD).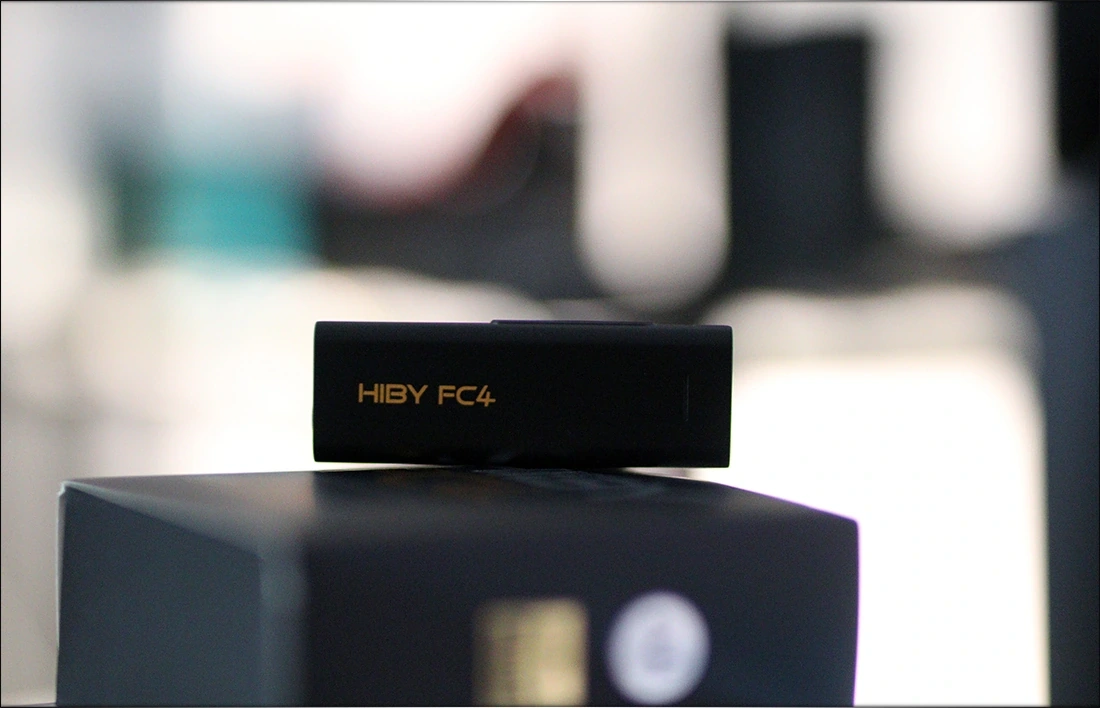 Introduction
Hiby is a large company from China, best known for their Hiby Music Player, which features a complex EQ setup dubbed the magic 8 Ball, which allows for an easier to understand EQ, but which actually sounds pretty good. They are also sold through Amazon, Linsoul, and most big shops that indulge in Chifi products, and usually it is best to order Hiby products from the place that delivers the fastest and is closest to you, as you'll have better warranty there, just as it happens with FiiO.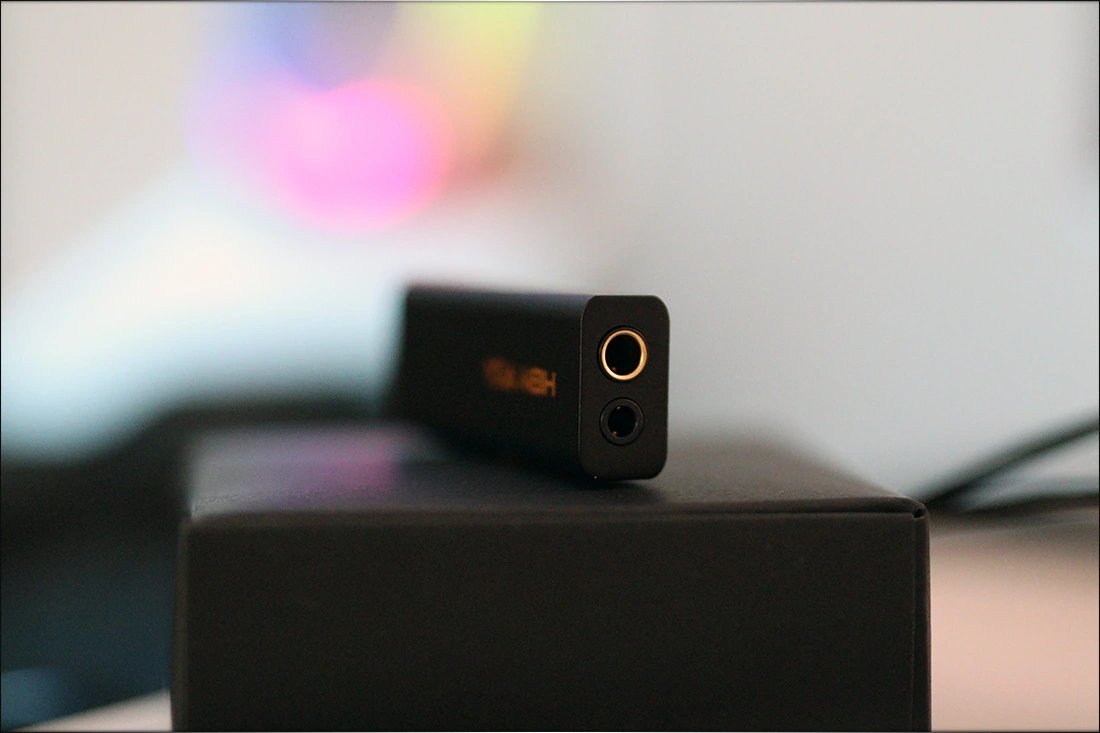 It should be noted that I have absolutely no affiliation with Hiby. I'd like to thank Hiby for providing the sample for this review. This review reflects my personal experience with Hiby FC4. Every opinion expressed is mine and I stand by it. The purpose of this review is to help those interested in Hiby FC4 find their next music companion. 
Product Link
You can grab one from www.amazon.com here: https://amzn.to/3Kwvny5
If you're in the UK, you can grab one from www.amazon.co.uk here: https://amzn.to/3valIa3
And if you're from Europe, you can grab one from www.amazon.de here: https://amzn.to/3PUSkfI
Build Quality/Aesthetics/Features
Just like most dongle DAC/AMPs, FC4 is rather minimalistic in design, it is a monolithic, simple metallic device, with one Type-C USB input, two volume buttons, and two headphone outputs. Even if you felt courageous, I would suggest not using the two headphone outputs at the same time, as they are quite close to each other and trying to do so would be fairly unpractical. Also, based on knowledge from other products, using two headphone outputs at the same time, when available, will lower the quality on both.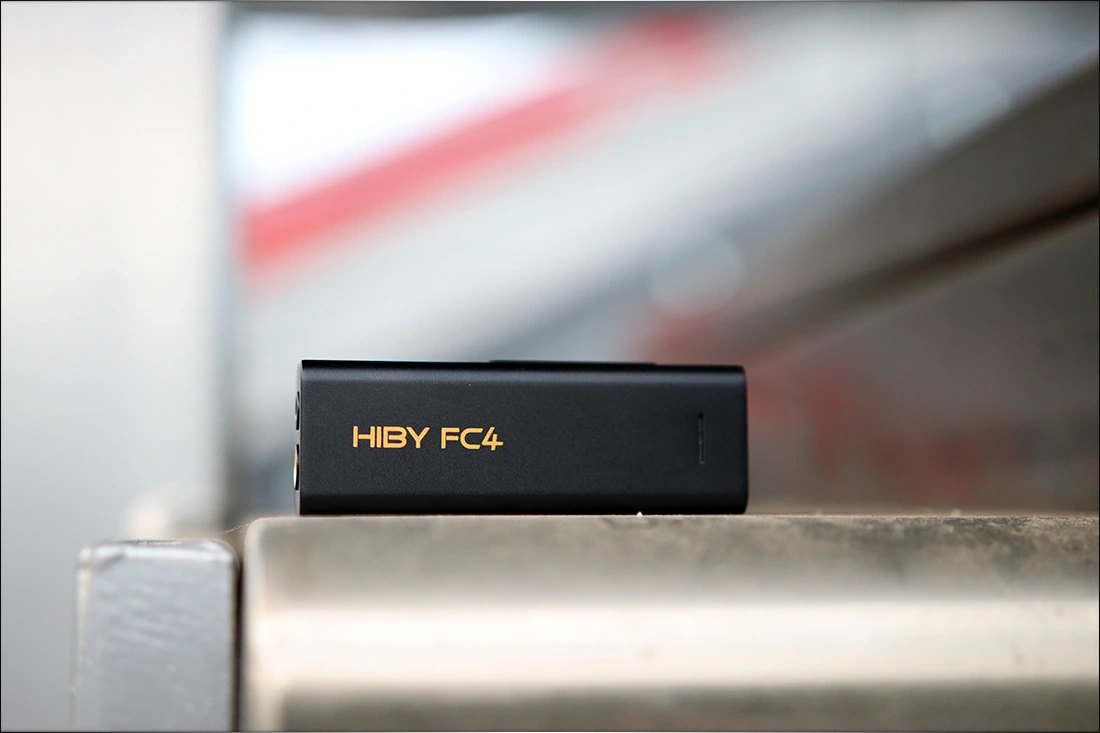 Hiby designed FC4 to have an outrageously high power output, reaching 340mW + 340mW at 32 OHMs at maximum. On paper, it is also fairly good at rejecting noise, having a SNR higher than 123 dB, and a THD if lower than 0.0006%. For MQA enthusiasts, it allows for up to 8X MQA unfolding, all powered by dual ES9218PC DACs. The same DACs allow FC4 to decide hi-res files, as high as PCM 768kHz / 32 Bit, and DSD as high as DSD256 native. 
To get the best out of FC4, you need to use it with their Hiby Music app, which has a special exclusive mode, allowing your smartphone to output bit perfect audio to FC4. It works driverless and carefree on Android, iOS, Mac, Windows. There's a little LED light at the front of FC4, which displays the current data rate, with Green for MQA, Blue for MQA studio and Magenta for MQA rendering. Yellow for anything Redbook, aqua for hi res files up to 192 kHz, and orange for 352.kHz and above. It also has a white color for DSD and red for when nothing is playing. 
Despite the fact that FC4 has two headphone outputs, the single ended output is much lower than half the power of the balanced headphone output, at 110mW per channel at 32 OHMs. Hiby does not mention the output impedance, which has usually been the biggest problem with their products, as they have generally a high output impedance that leads to a somewhat high background hissing and background noise with sensitive IEMs. 
Those volume buttons on FC4 do not change the volume on your smartphone or windows machine, and it has some kind of internal volume. That internal volume is not visible on windows, or Android, so you'll have to guess it. Since the power delivered is SO HUGE, it will always be a risk of getting a signal that's too quiet, or something that'll blow your eardrums out. At its maximum, FC4 can make HIFIMAN HE-1000 V2 fairly loud, and the same can be said about Audeze LCD-5.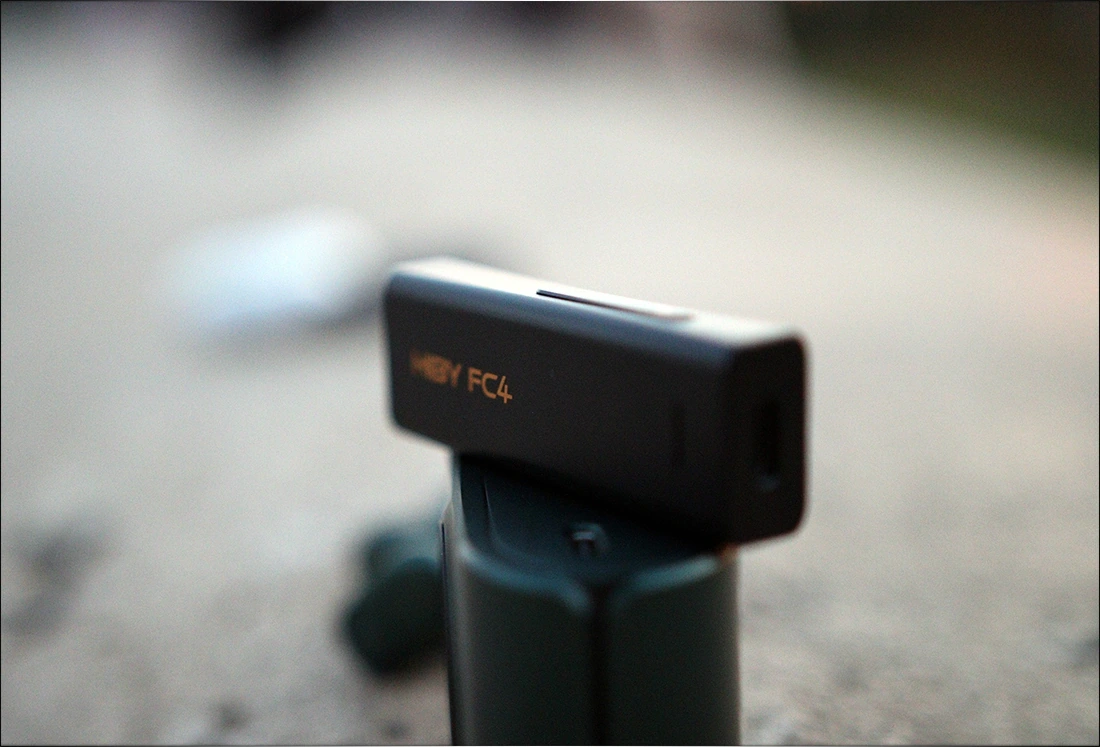 As expected from a dongle with such high power output, it consumes a LOT of battery and will drain your smartphone rather quickly, being more power hungry than most dongles out there. It also gets hot quickly, in a few minutes of music playback. It can get hot enough to be slightly concerning. 
Sound Quality
For today's review, I have paired FC4 with a multitude of IEMs, including RAPTGO HOOK, HearFiled Acoustic Deer, XENNS Mangrid Tea 2, IKKO OH2 Opal, IMR Acoustics Dark Matter, Ambient Acoustics MAD24, HIFIMAN EDITION XS, and KLH Ultimate One. FC4 has extremely high maximum power delivery at max volume, enough for LCD-5 and Edition XS, and it has low distortion at this maximum volume as well. It is generally slightly warm in tuning, with a slightly soft treble presentation, but a fairly neutral and clean bass. The midrange has a little bit of warm and smoothness compared to what I'd consider to be dead neutral.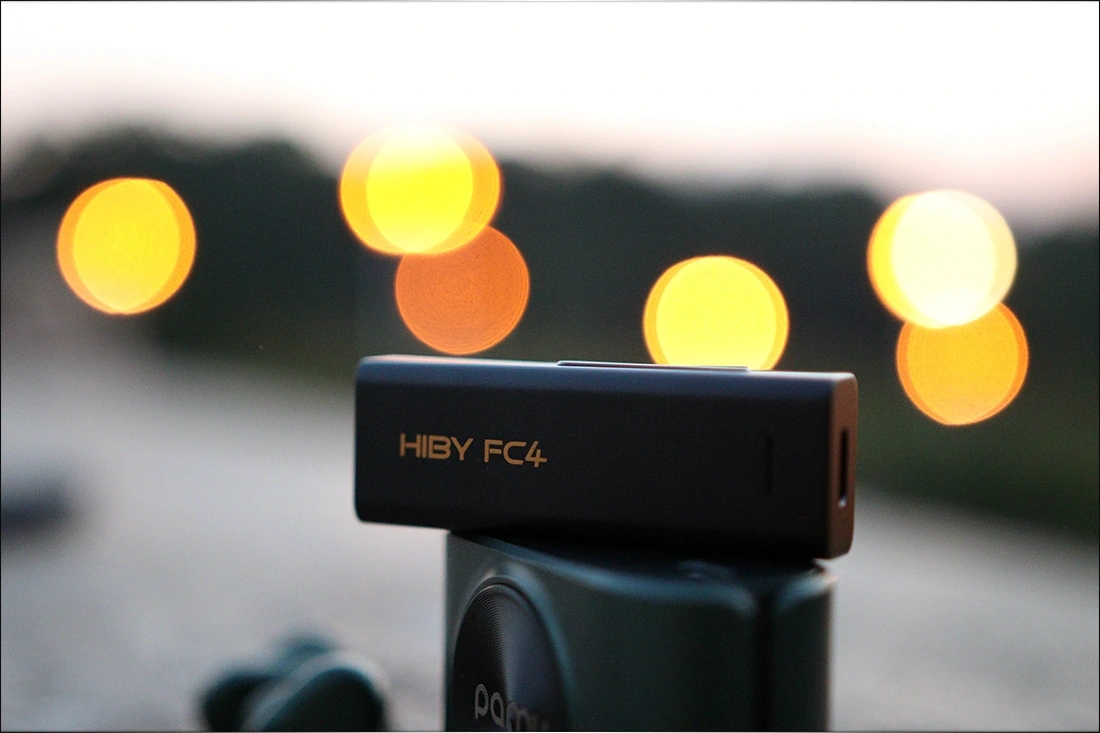 The bass of FC4 is clean, neutral and fairly natural in speed. If your headphones and music are heavy, FC4 won't cut any of that out, but it won't add bass to headphones or music that doesn't naturally lean towards it. FC4 has a good amount of oomph and impact, and is generally good for both lighter and heavier music, but its natural speed won't keep up with aggressive music such as technical grindcore, and is better suited for slower rock, classical and acoustic music, or Jazz / Pop. EDM should be fine as well, except for ultra aggressive technocore.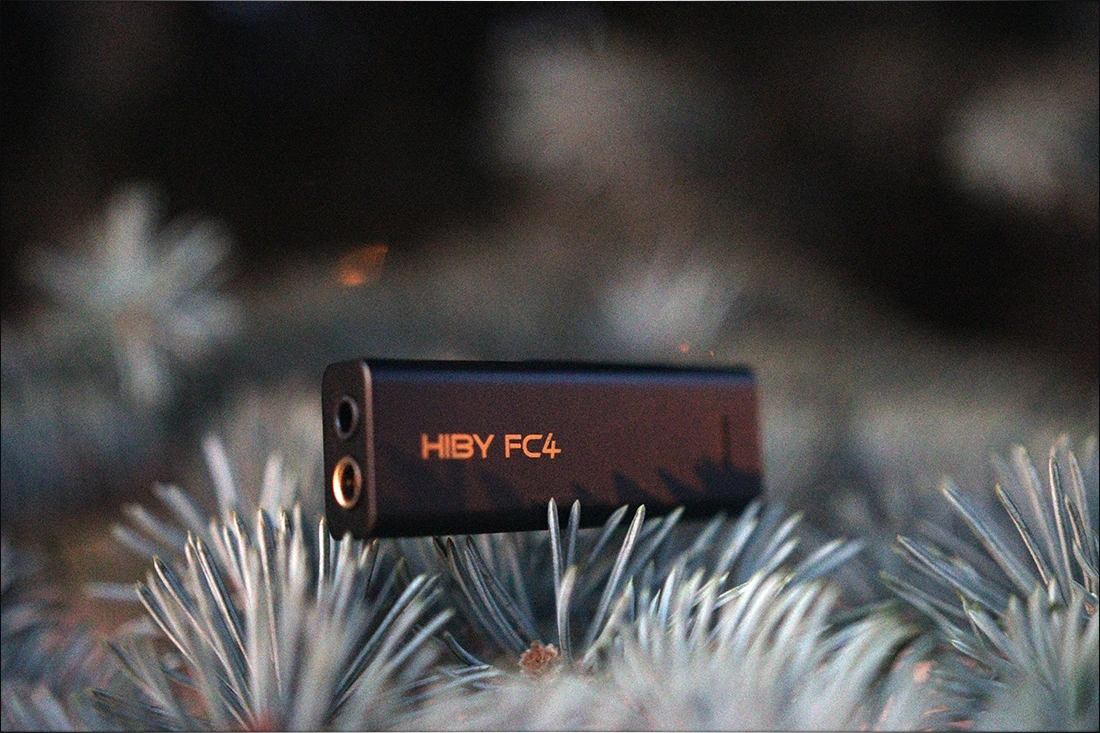 The midrange of FC4 is clean, detailed and fairly warm in tuning. It has a certain smoothness to it, and it makes female voices as well as hard edged instruments more musical and smoother / more relaxed than they actually are. The midrange of FC4 has a good width, but a shallower depth, resulting in a wide but not very deep image. The instrument separation is fairly good, with good detail and resolution as well. 
The treble of FC4 is on the smooth end of things, with a fairly smooth bite and impact, and less harshness than most competitors. This results in a diminution of resolution too, and it is not quite as detailed as FC5, but it is still fairly good for the price it is being sold for. 
Comparisons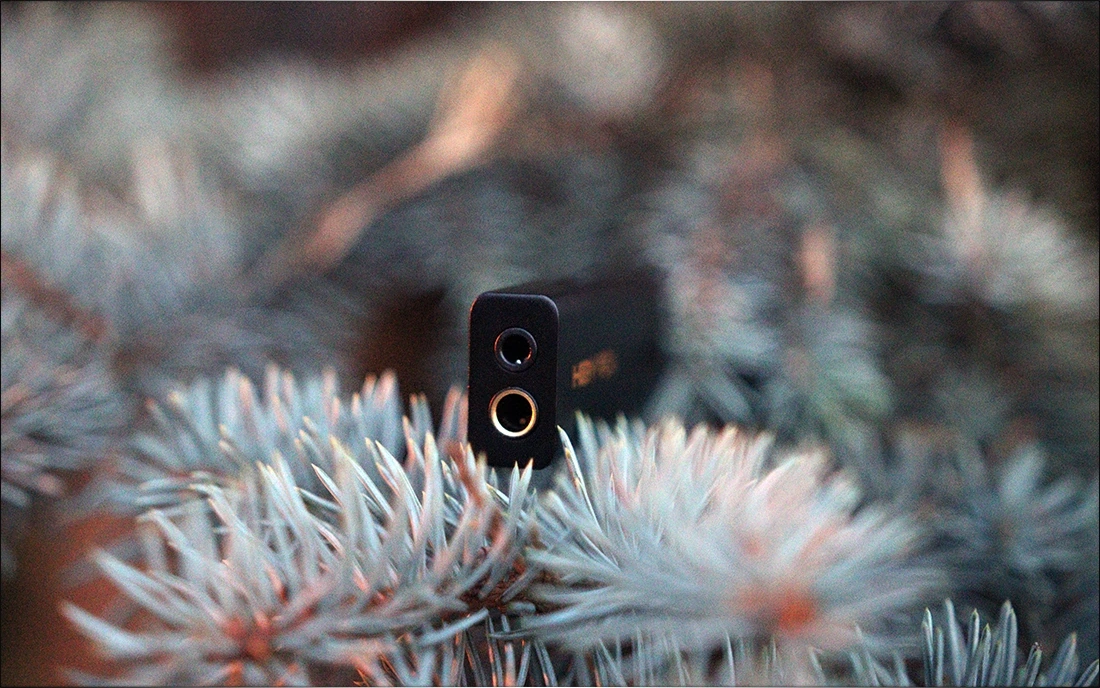 Hiby FC4 vs Hiby FC5 (99 USD vs 159 USD) – The Hiby difference between the two is actually much lower than I have been expecting. The devices look the same, both can get fairly warm, but in my experience FC4 gets warmer and is somewhat more power hungry than FC5, which goes against my reasoning, since FC5 has more maximum driving power. The sonics are cleaner, clearer and have less distortion on FC5, which also has about the same driving power in practice compared to FC4, the differences between them not being very evident with most headphones and IEMs. Dynamics in particular are better on FC5, and so is depth, but it is about 60% more pricey than FC4, which can be seen as a good budget option if you don't want to invest how much FC5 costs. 
Hiby FC4 vs HIDIZS DH80 (99 USD vs 139 USD) – The physical differences between the two are huge, and they're entirely different devices, but at the end of the day, both can be used as type-c dongle DAC/AMPs for driving headphones and IEMs. The sonic presentation is actually fairly similar, although FC4 has a bit more driving power at maximum, although it also has slightly higher maximum distortion too. The background hissing is similar between them with DH80  having a slightly quieter background noise level. FC4 is a bit more neutral, more even than DH80, which has a bit more bass, and an even smoother treble when put in direct comparison. 
Hiby FC4 vs ddHIFI TC44C (99 USD vs 119 USD) – The main device gets less warm on TC44C, which has a lower output as well. TC44C also is better for harsh and bright IEMs, because it has a considerably thicker sound, with a darker background for IEMs. By comparison, FC4 sounds more natural, wider, and has a brighter tonality in the midrange, with less thickness and a more neutral bass presentation. 
Value and Conclusion
I can safely say that Hiby FC4 has a very fair price / performance ratio, and you will be happy with it if you decide to go for it. At 100 USD, it does not have strong competition, although if you have a higher budget, the market has many alternatives starting with 150 USD, including Hiby's own better dongle DAC / AMP, the FC5.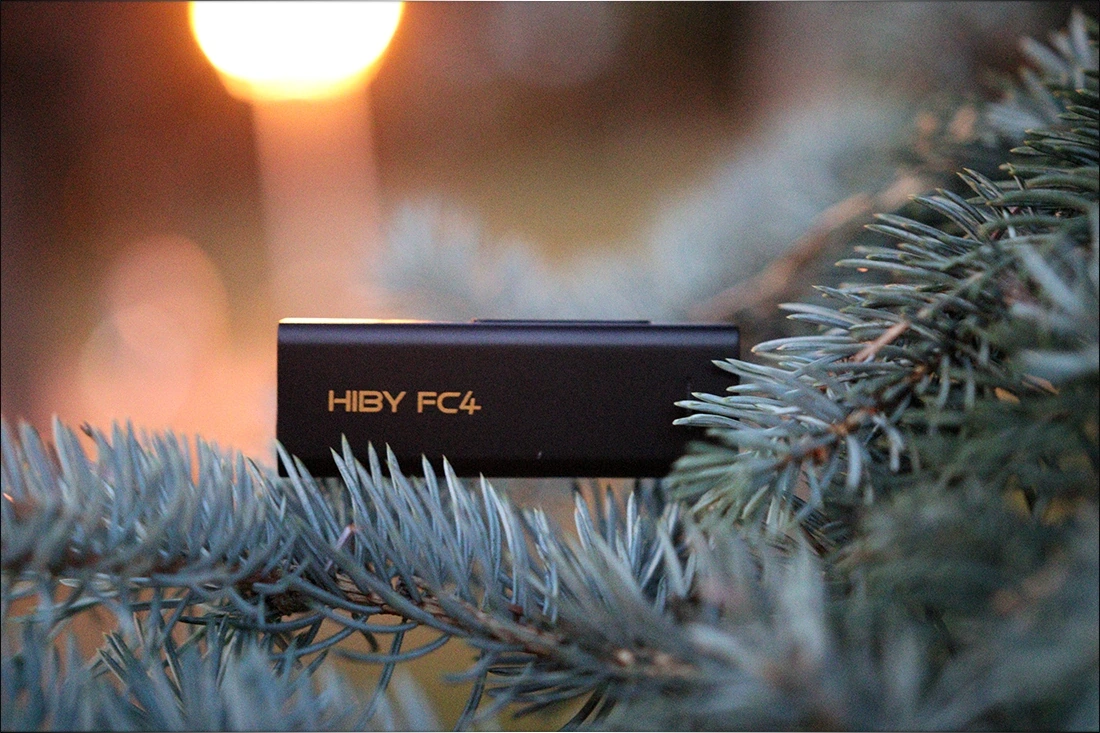 At the end of the day, if you're looking for a high quality DAC/AMP with good build quality, powerful output, a clean, clear and crisp sound, with good dynamics, and if your budget is limited at around 99 USD, Hiby FC4 should be a delightful experience, especially if you're at peace with the Hiby music app. 
Product Link
You can grab one from www.amazon.com here: https://amzn.to/3Kwvny5
If you're in the UK, you can grab one from www.amazon.co.uk here: https://amzn.to/3valIa3
And if you're from Europe, you can grab one from www.amazon.de here: https://amzn.to/3PUSkfI
---
---
--- Please remember to stay safe, and always have fun while listening to music!---
 - If you have a dime to spare, and donate, to help us with electricity and work expenses, it would make my day much brighter, as it would help me improve things around the website and increase the frequency of my posts - 
---
Full Playlist used for this review
We listened to more songs than those named in this playlist, but those are excellent for identifying a sonic signature.  PRaT, Texturization, Detail, Resolution, Dynamics, Impact, and overall tonality are all revealed by those songs. We recommend trying most of the songs from this playlist, especially if you're searching for new music!
https://www.youtube.com/playlist?list=PL_cjBXGmwSHSdGcwuc_bKbBDGHL4QvYBu
--- Contact Us ---






---
---