BQEYZ Topaz – IEMs Of Magnetic Proportions
BQEYZ Topaz are a pair of $89 USD IEMs with a Piezoelectric Ceramic Driver, and a 13mm Liquid Crystal Polymer Diaphragm Dynamic Driver. They will be compared to other budget entry-level IEMS including Heartfield Acoustic Deer ($169 USD), HIDIZS MM2 ($79 USD), IKKO OH1S ($143 USD), and Tingker TK300 ($99 USD). 
Introduction
BQEYZ is a company from China providing high-quality IEMs for music lovers from all over the world. They made their products available through many vendors, like KeepHifi, Linsoul, and for the next experience, you can purchase them from Amazon. They have a product from everyone, from entry-level earphones all the way to some pretty pricey options with unique tech behind. Topaz is a really good-looking IEM with a purple color to it and a sound to match the looks.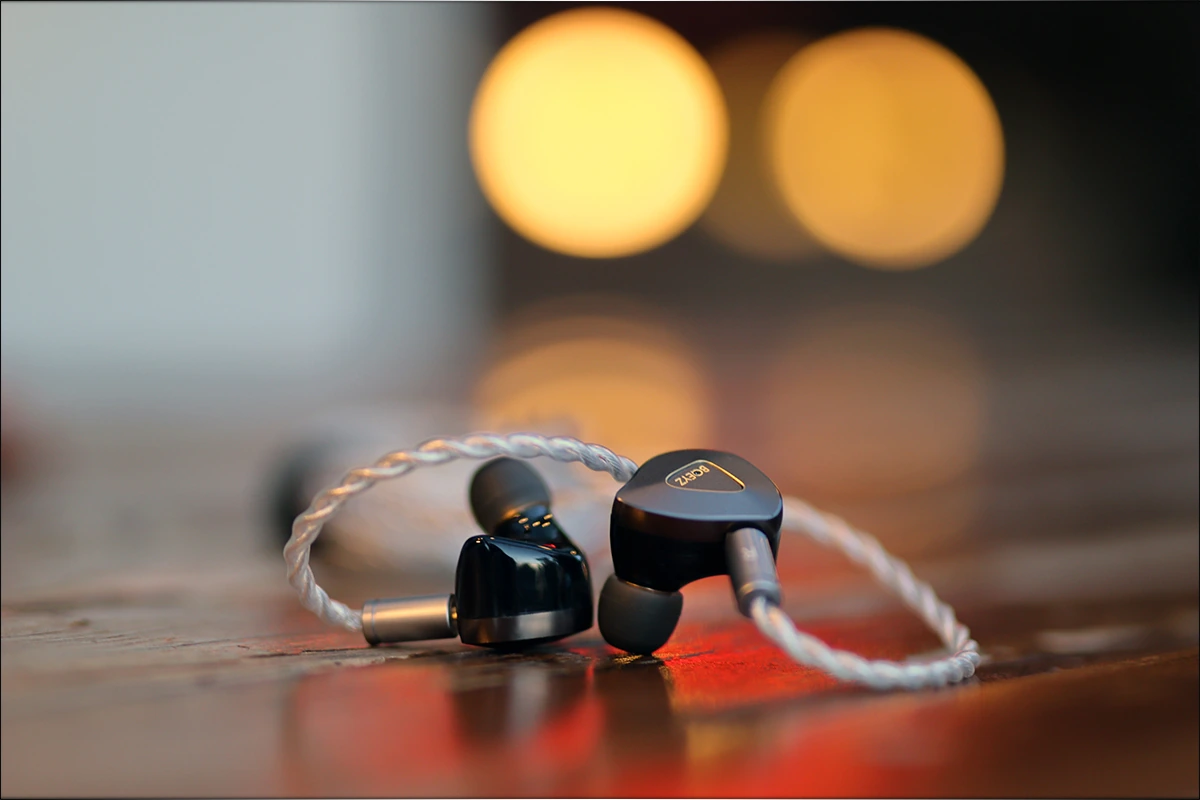 It should be noted that I have absolutely no affiliation with BQEYZ, I am not receiving any incentive for this review or to sweeten things out. I'd like to thank BQEYZ for providing the sample for this review. Every opinion expressed is mine and I stand by it. The purpose of this review is to help those interested in BQEYZ Topaz IEMs find their next music companion. 
Product Link
You can grab one from www.amazon.com here: https://amzn.to/3DSKf6X
If you're in the UK, you can grab one from www.amazon.co.uk here: https://amzn.to/3EgKjyH
And if you're from Europe, you can grab one from www.amazon.de here: https://amzn.to/3DLjsJC
Build Quality/Aesthetics/Fit/Comfort
Starting with the build quality, we have a metallic IEM or at least an IEM with metallic faceplates and resin shells. The cable of Topaz is detachable, and it is based on the 2-Pin connector, but I see no reason to replace the default cable as it has good quality. In fact, Topaz sports one of the best cables I've seen in an entry-level IEM, good thickness, no noise conduction, and it is not memory-prone, so it is comfortable to use.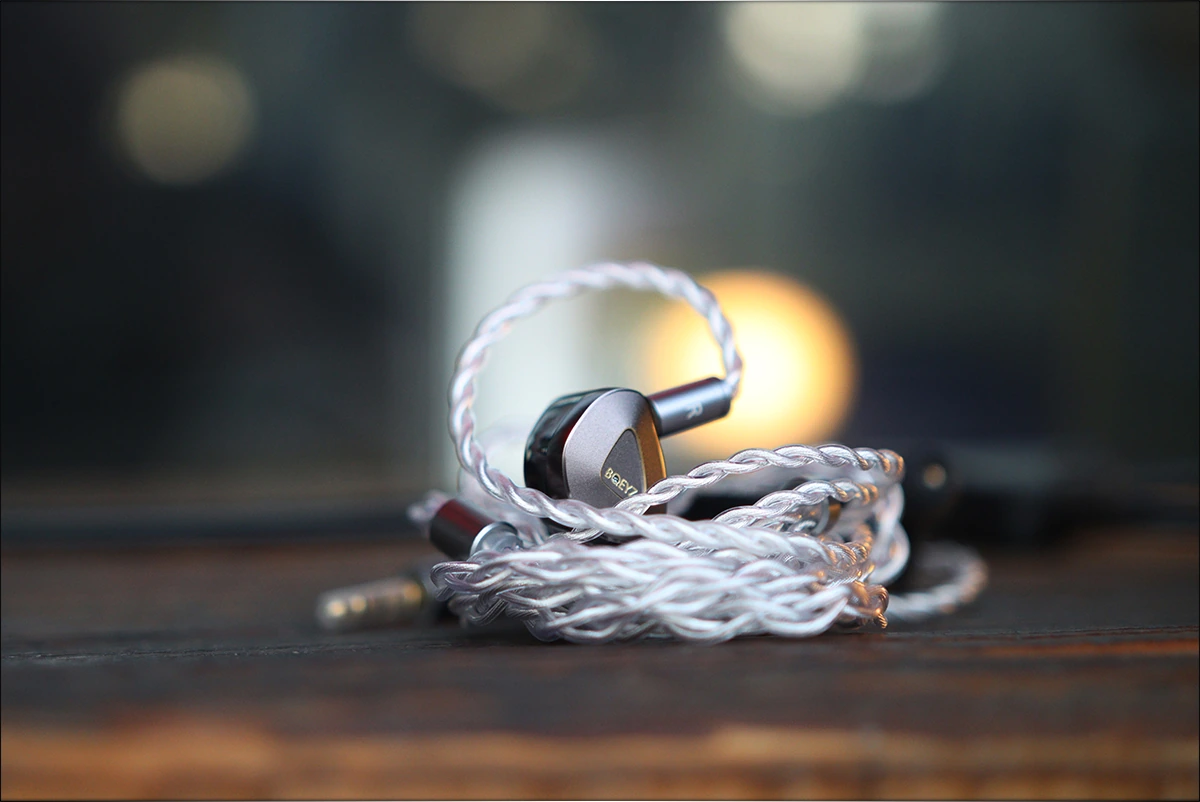 You can actually order Topaz with a Balanced or a Single Ended connector, it just happens that the version I have sports a 3.5mm Single Ended connector. The driver inside of Topaz is a 13mm Liquid Crystal Polymer Diaphragm Driver with a 2nd Gen 9 Layers Piezoelectric Ceramic Driver.
The technical data of Topaz is pretty normal for an IEM in this price range, and it has a nominal impedance of 32 OHMs, and a SPL or Sensitivity of 108 dB, which means that it is not very sensitive to source hissing or noise, and that it is somewhat hard to drive, so a balanced connector is recommended for Topaz if you have one, or at least a stronger source with better driving power. 
Topaz is rather lightweight, and it is comfortable to wear, it has good passive noise isolation and I can't say that I notice any noise with a selection of sources including Hiby RS2, TempTec Sonata HD V, or Lotoo PAW S2. It is not very hard to drive, but over the single-ended output, it sits at 70/100 with Hiby RS2 for a natural-loud volume.  
Sound Quality
Starting with the sources used for today's review, I've been using a multitude of sources to drive the Topaz, including HIDIZS AP80 PRO-X, Shanling UP5, Hiby RS2, TempoTec Sonata HD V, Dethonray SG1 Pegasus, and Shanling UA3. All of them can drive the Topaz just fine, and as it has a good amount of bass, good treble sparkle, and a wider soundstage, Topaz doesn't need anything specific to sound good, so you're going to be good to go even if you'll be using your smartphone or computer as the source.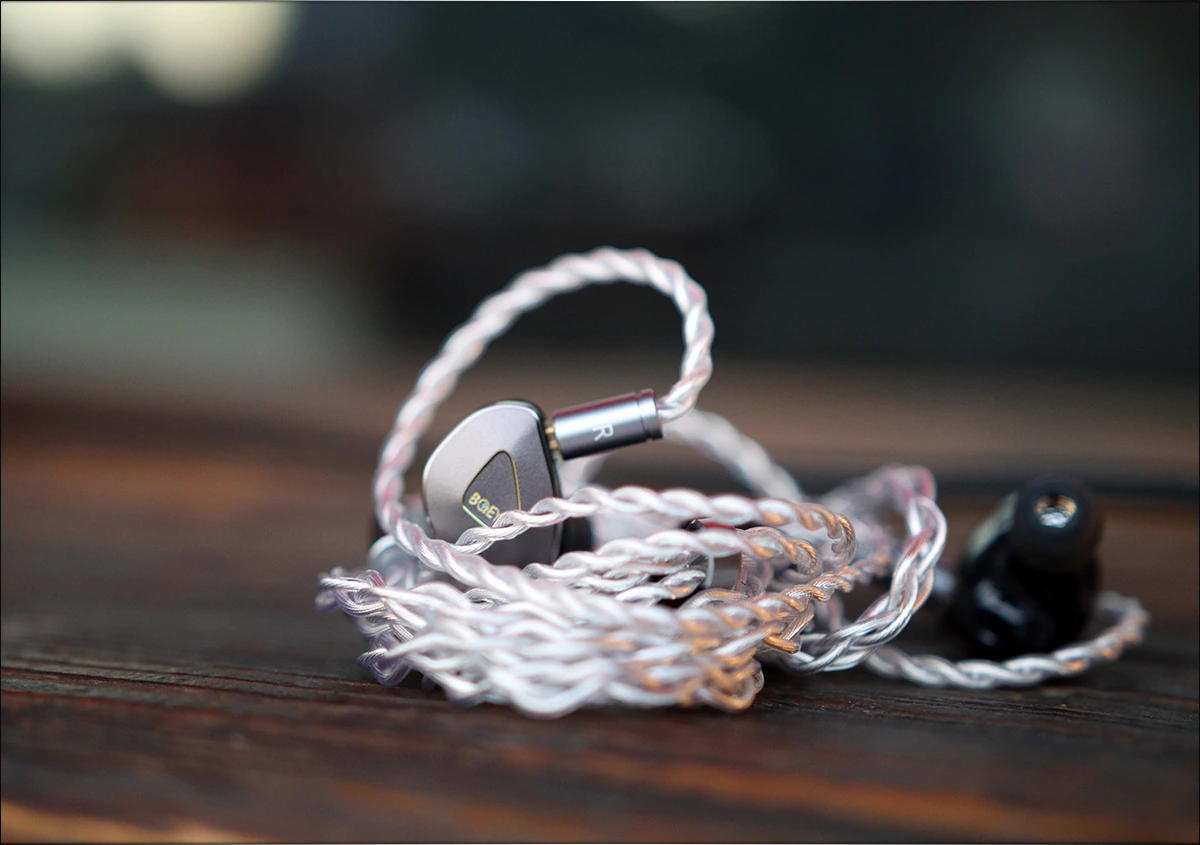 The overall signature of the Topaz can generally be described as clean, V-Shaped, with good impact, a strong lower mid bass, a recessed midrange, and a strong upper midrange / lower treble, wide presentation and good resolution / detail. Surprisingly enough, Topaz is great at revealing certain details such as those in the background, and although the micro detail resolution ability is mediocre, it is outstanding at having a textured, resolute sound without being tiring or fatiguing. The bass of the Topaz has a slow to natural decay, similar to a sleazy subwoofer, creating the feeling of fullness in its sound despite the limited extension down low. 
The bass of the Topaz is clean, deep and reaches as low as about 40Hz, with a good amount of mid and low bass. I can't say it reproduces the infra low frequencies as well as the mid bass, but it has a rounded and full sounding bass that's fairly smooth and clean. It never feels dark or boomy, and in fact topaz has one of the most dynamic presentations I've heard in the entry-level range, having a clean transition from the sub bass to the midrange.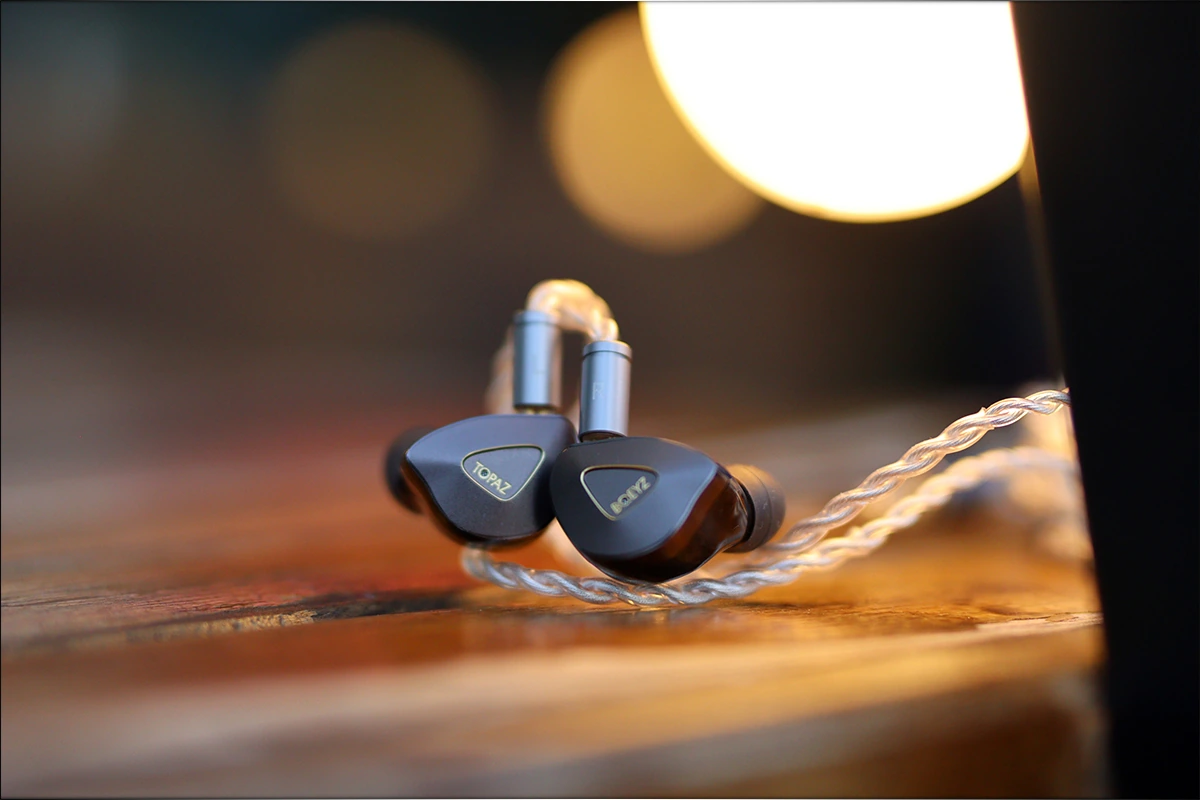 The midrange is, ironically, the best part of its sound. Despite a recession in the midrange, the midrange of Topaz is clean and has good resolution, a very textured, but not overly fatiguing presentation, and it has a good amount of detail too. There's a good separation between the foreground and background information, it has good instrument separation, but the soundstage is mainly around the listener, not spreading very far away. 
The treble of Topaz is clean, airy, and has good energy. Most of the treble energy is inherited front the upper midrange, which is peppy, and it transfers to the lower treble, the mid and upper treble rolling off slowly. This all leads to a dynamic, punchy and v-Shaped presentation that's easy to swallow with all music, and a really fun presentation for Rock, Pop, EDM, and most current music. Topaz really shines with Dubstep and commercial music. 
Comparisons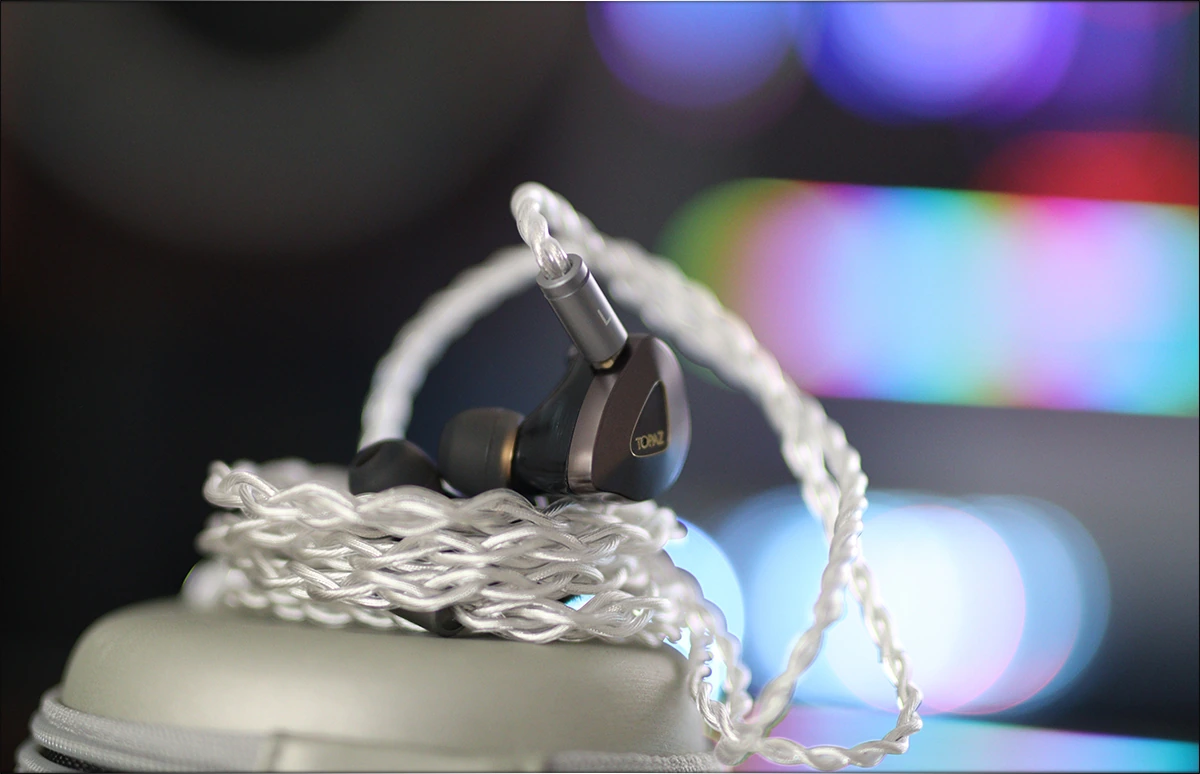 BQEYZ Topaz vs Tinkger TK300 (89 USD vs 99 USD) – We have two pretty comfortable IEMs, although they have different shapes, with TK300 being the bullet type, and Topaz the over-the-ear shell type. Both have a good cable, but the cable of Topaz is less tangle prone, and better in overall quality than the cable of TK300. Both IEMs have a strong bass and impact, TK300 has a better detail, and a wider soundstage, while Topaz has better impact and a sleazier sound with a slower and more natural decay, TK300 is better for rock, metal and acoustic music, while Topaz is better for EDM, Dubstep and electronic / commercial music in general. 
BQEYZ Topaz vs HeartField Acoustic Deer (89 USD vs 169 USD) – We have a much larger and heavier IEM in the Deer, so Topaz wins easily when it comes to ergonomics and comfort. The default cable of the Topaz is also better, and it has a more traditional V-Shaped signature. This being said, Deer has better detail and resolution, which is to be expected from a product costing almost twice the money, but Topaz is pretty much just as enjoyable, even if slightly simpler in resolution and clarity. The soundstage of the Deer is larger, has more width, and better depth, but both have good instrument separation and stereo imaging. 
BQEYZ Topaz vs HIDIZS MM2 (89 USD vs 79 USD) – The shape and size of the two are similar, with Topaz being slightly smaller than MM2, so winning slightly in the ergonomics department. The overall signature is similar, as in, both are V-Shaped, but the sound of Topaz is more punchy and has better dynamics, also a slightly wider soundstage. Both are easy to drive, and both have good resolution / detail, but Topaz wins when it comes to presenting textures with fidelity and impact honestly. Both work well for Metal, Rock, EDM and Pop, Topaz being a slight upgrade from MM2 in terms of technical ability. 
BQEYZ Topaz vs IKKO OH1s (89 USD vs 143 USD) – The overall size is smaller for OH1S which can be more ergonomic and easier to wear, but which has MMCX connectors instead of 2-Pin ones. The overall sonic presentation is more detailed on OH1S, with better treble sparkle, but a thicker, beefier and stronger bass on the Topaz, which has a more traditional v-Shaped signature. OH1S tends to be better for those looking for an analytical signature, while Topaz is better for those who want a traditional v-Shaped signature with good resolution and no fatigue. 
Value and Conclusion
For the price of 89 USD, BQEYZ Topaz is one of the better IEMs I've heard to date, with outstanding bass, impact and dynamics, and it proves to be really fun to listen to, comfortable and in one word, enjoyable.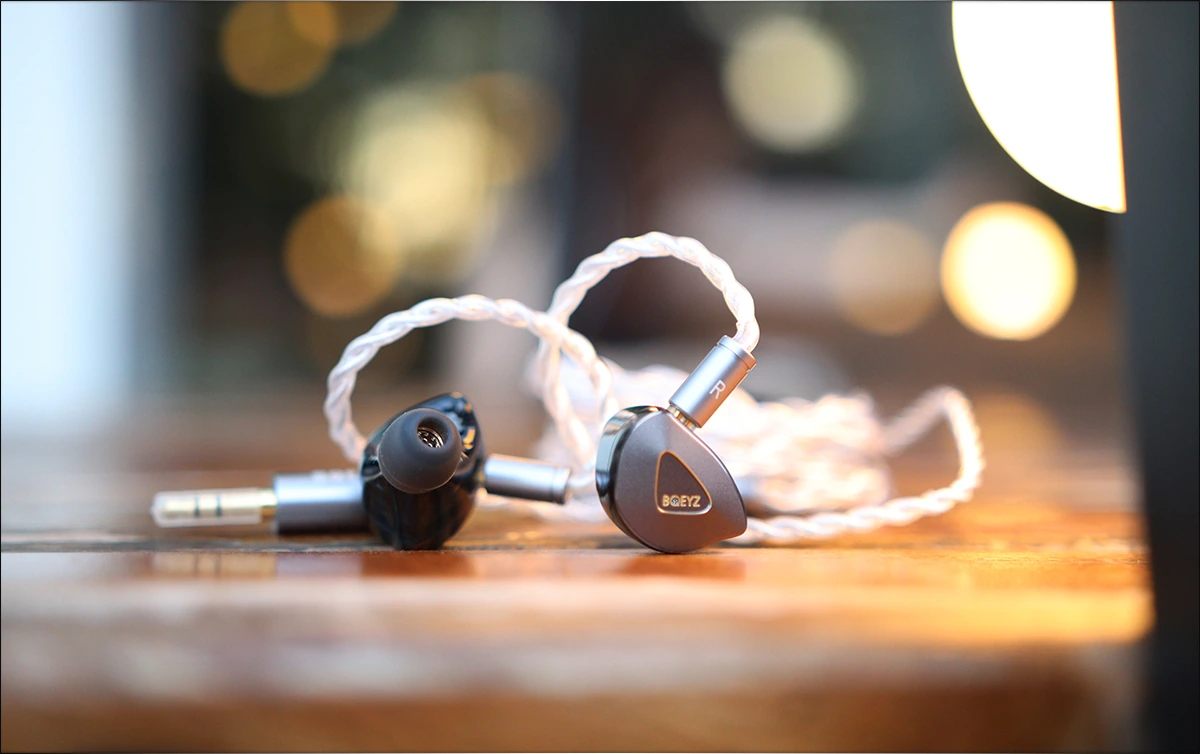 At the end of the day, if you're looking for a high-end IEM but for a really entry-level price, if you're looking for a dynamic, V-Shaped sound with good dynamics, good resolution and a comfortable IEM with good build quality, BQEYZ Topaz is a great option, available today from your favorite shops. 
Product Link
You can grab one from www.amazon.com here: https://amzn.to/3DSKf6X
If you're in the UK, you can grab one from www.amazon.co.uk here: https://amzn.to/3EgKjyH
And if you're from Europe, you can grab one from www.amazon.de here: https://amzn.to/3DLjsJC
---
---
--- Please remember to stay safe, and always have fun while listening to music!---
 - If you have a dime to spare, and donate, to help us with electricity and work expenses, it would make my day much brighter, as it would help me improve things around the website and increase the frequency of my posts - 
---
Full Playlist used for this review
We listened to more songs than those named in this playlist, but those are excellent for identifying a sonic signature.  PRaT, Texturization, Detail, Resolution, Dynamics, Impact, and overall tonality are all revealed by those songs. We recommend trying most of the songs from this playlist, especially if you're searching for new music!
https://www.youtube.com/playlist?list=PL_cjBXGmwSHSdGcwuc_bKbBDGHL4QvYBu
--- Contact Us ---






---
---