Shanling UA3 Dongle DAC AMP – Hi-Res DSD Supporter
Shanling UA3 is a 110 USD portable USB DAC / AMP with an AKM AK4493SEQ DAC chip and Dual Ricore RT6963 AMP Chips. With two headphone outputs, one that's a 3.5mm Single Ended Output and one that's a 4.4mm Balanced Output, Shanling UA3 will be compared to other high-end dongles, including ddHIFI TC44C (119 USD), Hiby FC5 (159 USD), and HIDIZS DH80 DAC / AMP (139 USD).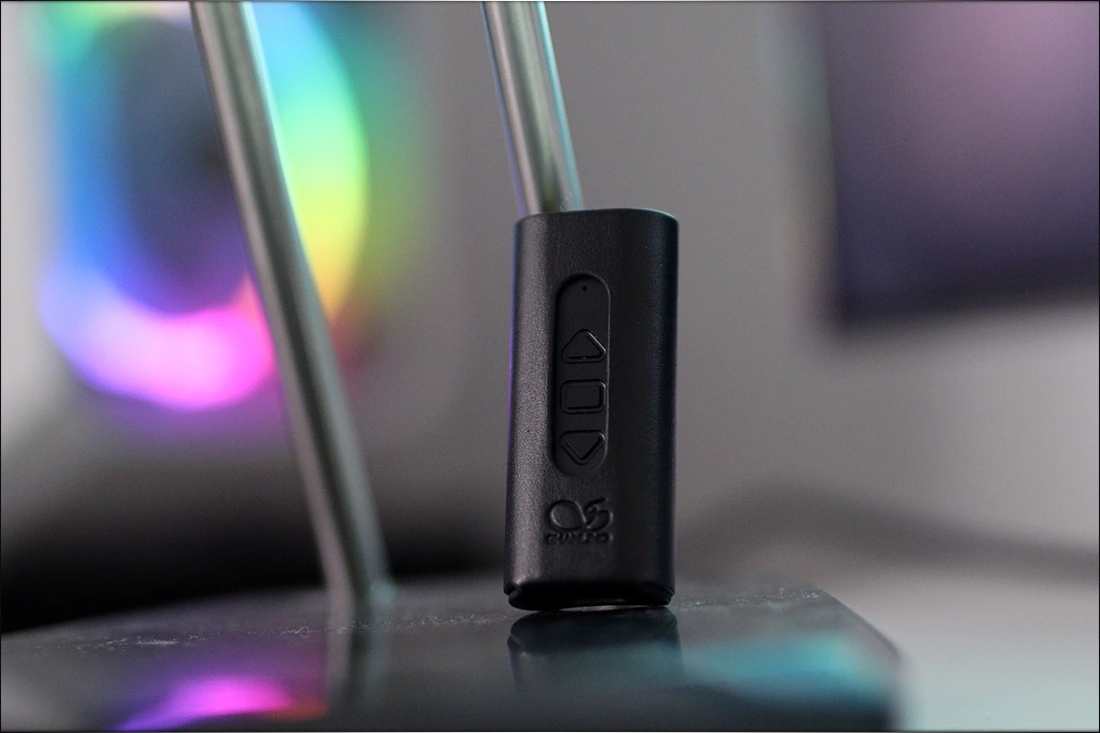 Introduction
Shanling is quite the company from China, and although I haven't gotten to review any interesting products from them recently, they're actually known for their high-end expertise, the entry-level products being more of a spin off from the main Shanling experience that has full sized players and powerful sources in their product selection. The products are usually available on Amazon, from where I suggest you purchase them, for best warranty and support, but the company does good efforts for helping their customers and works hard on innovating our listening experience. 
It should be noted that I have absolutely no affiliation with Shanling. I'd like to thank Shanling for providing the sample for this review. This review reflects my personal experience with Shanling UA3. Every opinion expressed is mine and I stand by it. The purpose of this review is to help those interested in Shanling UA3 find their next music companion. 
Product Link
You can grab one from www.amazon.com here: https://amzn.to/3DyZt2w
If you're in the UK, you can grab one from www.amazon.co.uk here: https://amzn.to/3ejgXFD
And if you're from Europe, you can grab one from www.amazon.de here: https://amzn.to/3cLIy1z
Build Quality/Aesthetics/Features
Shanling UA3 is a rather small dongle DAC with a type-c input, and two headphone outputs, one in 3.5mm and one in 4.4mm balanced format. The front of the unit has three buttons, which look rather cool as design elements, but they also work for controlling volume and the center button acts as a play / pause button.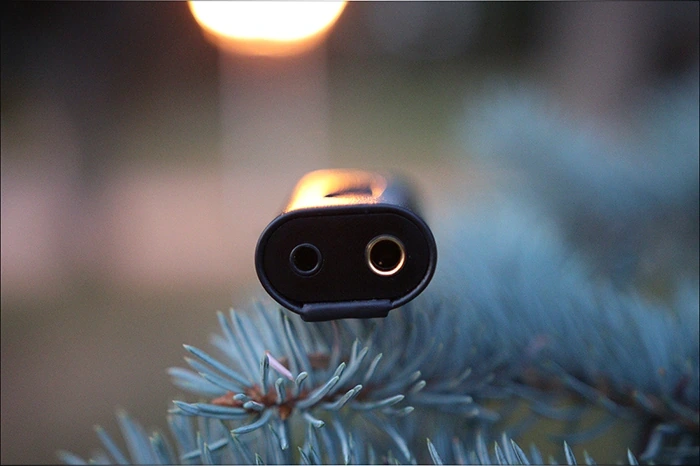 Shanling UA3 has hardware internal volume, and the volume buttons work flawlessly on Android and Windows. The Dual Ricore RT6863 AMP chips do a good job at amplifying the signal of UA3, and it is able to decode up to DSD512, and PCM 768kHz and 32Bit signals. The cable is replaceable, and UA3 is said to be rather power efficient, although in my experience it can cause a slight drain on your smartphone, although it is at about in the middle compared to a more power hungry DAC/AMP like Questyle M15, and a less power hungry one like Soundmagic A30. 
I used UA3 with both Windows and Android, there's no delay, you can rely on it to be in time for music and video, gaming and other needs. Speaking of gaming, UA3 is one of the very few portable DAC/AMP dongles that are compatible with Switch.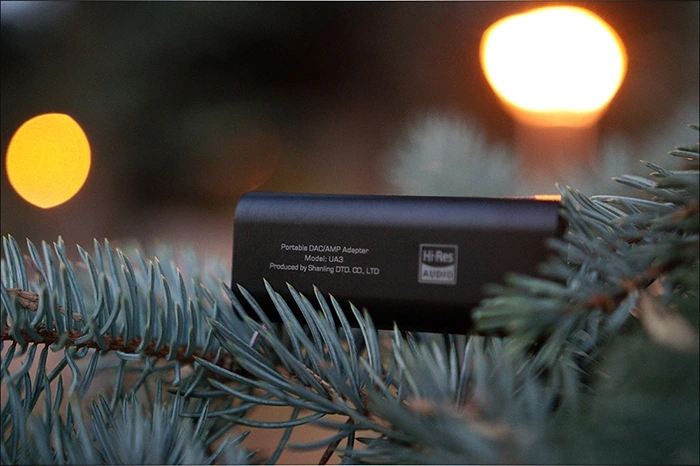 Shanling achieved a maximum output power of 125mW per channel at 32 OHMs on the Single Ended output, and 211mW per channel at 32 OHMs over the 4.4mm Balanced output. This should be enough for most headphones, although the bass isn't the deepest with hard to drive headphones, UA3 being better for easier to drive options, and IEMs. There's an App available for it, which allows you to select a gain setting, customize the button functions, and allow you to select one out of 6 digital filters. 
There's a little LED light that shows you what UAC mode you're currently running, as well as what data rate you're currently listening to. UA3 gets rather warm during usage, and it feels quite warm to the touch, but it is warm, not hot, so you don't need to avoid using the beautiful leather case available for it. 
Sound Quality
When it comes to the sonics and driving power, UA3 is rather powerful and punchy, and it has more than enough life even for hard to drive headphones, being able to pretty much full drive Dan Clark Aeon 2 Noire, and HIFIMAN Edition XS. For IEMs, it has very low output impedance, and you won't hear hissing with basically any IEM, even with pretty hiss-prone ones like Ambient Acoustics MAD16, Raptgo HOOK-X, or HeartField Acoustic Deer. The overall sound of UA3 can be described as clean, detailed and punchy, colorful, with outstanding resolution and detail for the price point of 110 USD. It is a tiny, but practical dongle DAC/AMP, but the sound is pretty big and wide. It doesn't have a lot of depth, but it makes up for it with a slightly smooth treble and fuller bass. While I don't believe that the DAC Chip has such a high influence on the final sound, it is easy to see that most companies implement AK chips similarly, and with an AK4493SEQ chip inside, UA3 has the type of velvety, relaxed and gentle sound you'd expect from an AK chip, rather than a brighter, more peppy sound you'd expect from an ESS chip.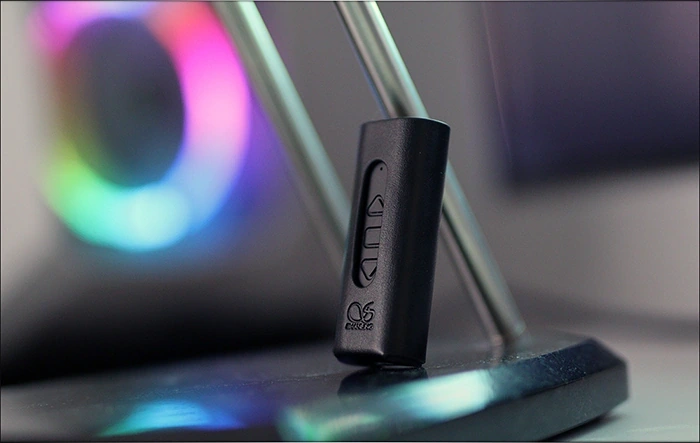 The bass of UA3 can be described as natural, full, clean and controlled, having enough reach and impact in the lows to stay impressive with all music styles, from rock to metal to punk to pop. The overall impact is best all across the bass, although it seems to have a preference for adding a bit of upper bass and thickness to music, giving it a better body and more impactful presentation. Shanling has a wide coverage of sonics, with the M3x Music Player having a much brighter presentation, same for UA5, but UA3 follows a smoother and fuller signature. 
The midrange of UA3 is clean, detailed and rather dynamic. The soundstage extends well in width, although it doesn't have a lot of depth. I like the impact and overall control of UA3, it is able to be distortion-free at absolutely its maximum volume, and provide a very detailed and resolute sound for the 100 USD price tag it carries. The midrange has a certain smoothness to it, and all textures are presented vividly, but smooth, with no hard edges and no fatiguing or metallic sounds. 
The same happens in the treble, where UA3's treble is on the smoother end, and although it can extend as high as 20kHz, it has a relaxed, smoother presentation for this treble, which helps a lot if you're easily fatigued and if you want to relax while listening to music. UA3 is great for EDM, Pop, Electro and even Metal, as it has the extension and width in the soundstage, but no fatigue or metallic / sharp presentation. I enjoy it greatly even for Grindcore sometimes, as it can make this chaotic music style much less fatiguing and sharp, Shanling UA3 being great at hiding recording and mixing / mastering mistakes. 
Comparisons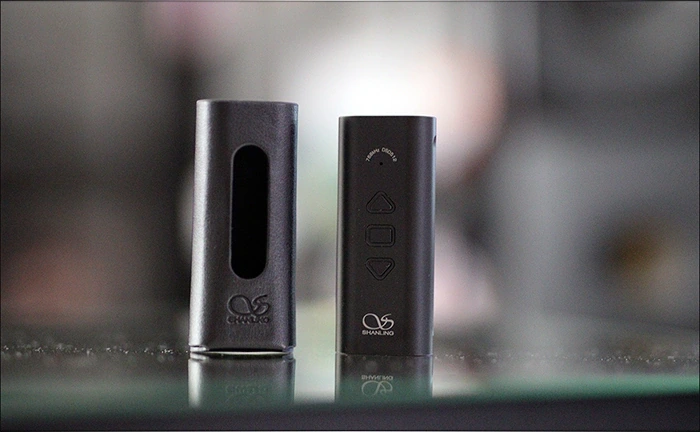 Shanling UA3 vs ddHIFI TC44C (110 USD vs 119 USD) – We have a warmer, thicker sound on TC44C. They both are about the same size, and have about the same power drawing. TC44 C has more bass and sub bass, so a more impactful sound, while UA3 has a brighter sound with more treble sparkle. Ua3 has slightly better detail. UA3 has physical buttons which I consider to be a big plus for its usability. 
Shanling UA3 vs Hiby FC5 (110 USD vs 159 USD) – We have two pretty capable dongle DAC/AMPs here, and UA3 is more affordable, but still has a lot of driving power. I personally don't think anyone is going to purchase an FC5 to try and drive a HIFIMAN Arya Stealth, so for IEMS, UA3 is better as it has lower background hissing and a lower noise floor. UA3 has lower power draw than FC5, making it better for portability. UA3 has a similar sound, but more thickness, more warmth, and less brightness, the sound of UA3 being more relaxed and less fatiguing than the sound of FC5. The soundstage is about equal between them. 
Shanling UA3 vs HIDIZS DH80 (110 USD vs 139 USD) – The product concept is very different between UA3 and DH80, as DH80 is a cradle for AP80 PRO, designed to work with it the best, while UA3 works with basically any smartphone, laptop, PC and even most consoles. The overall sound is thicker on DH80, has more sub bass and impact, while it is lighter and gentler on UA3. Overall, UA3 is slightly better for IEMS as it has lower hissing levels, but DH80 has no battery draw, as it has its own battery. UA3 is more detailed in general, and has more treble, which helps a lot with resolution, and it has a wider, deeper soundstage. 
Value and Conclusion
Priced at 110 USD, Shanling UA3 has a good price for the performance it offers, has a nice build quality, and a nice shape too. The frontal buttons give it a cool aesthetic, and are practical to use. The buttons are still accessible with the leather case on, and the unit is diminutive enough to be practical for portable usage.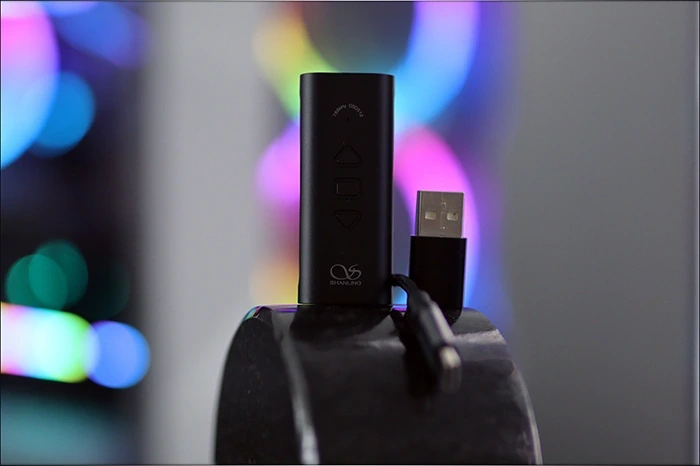 At the end of the day, if you're looking for a slightly relaxed, gentle and fatigue-free listening experience, if you like the idea of a universally compatible dongle that can play nicely with your Switch, Android and Windows machines, and if you're looking for good driving power, with no background noise / hissing, Shanling UA3 is an excellent DAC/AMP Dongle and a fully recommended purchase at its 110 USD price. 
Product Link
You can grab one from www.amazon.com here: https://amzn.to/3DyZt2w
If you're in the UK, you can grab one from www.amazon.co.uk here: https://amzn.to/3ejgXFD
And if you're from Europe, you can grab one from www.amazon.de here: https://amzn.to/3cLIy1z
Packaging
Let's get the packaging out of the way. Shanling UA3 has a slightly richer package than most dongles, out there, the default package including: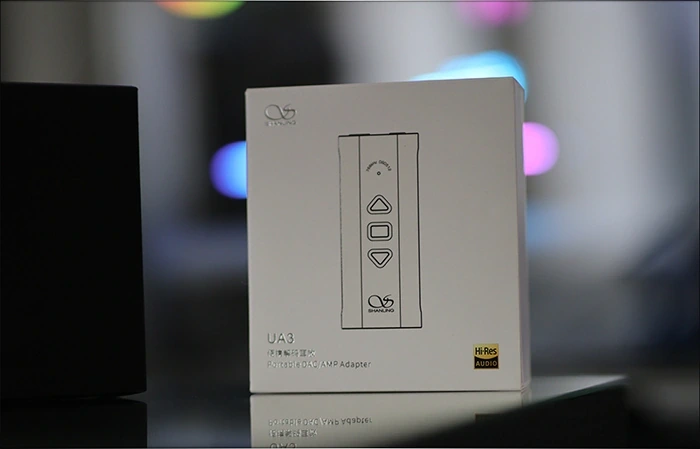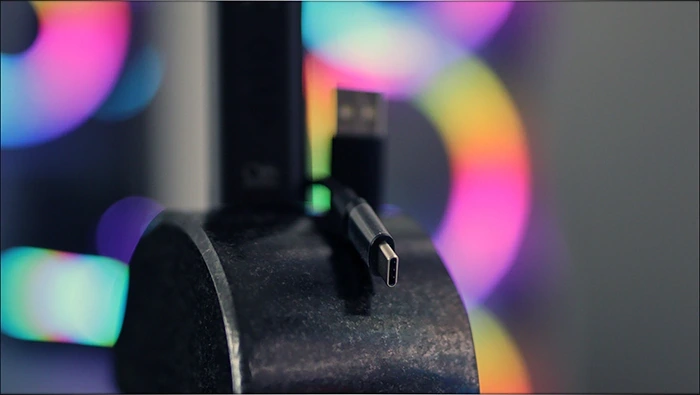 Shanling UA3 Unit

Short Type-C to Type-C Cable

Hi-Res Stickers (to give you a higher resolution for sound) 

Quick Start Guide

Warranty Card

Type-A to Type-C USB Adapter
---
---
--- Please remember to stay safe, and always have fun while listening to music!---
 - If you have a dime to spare, and donate, to help us with electricity and work expenses, it would make my day much brighter, as it would help me improve things around the website and increase the frequency of my posts - 
---
Full Playlist used for this review
We listened to more songs than those named in this playlist, but those are excellent for identifying a sonic signature.  PRaT, Texturization, Detail, Resolution, Dynamics, Impact, and overall tonality are all revealed by those songs. We recommend trying most of the songs from this playlist, especially if you're searching for new music!
https://www.youtube.com/playlist?list=PL_cjBXGmwSHSdGcwuc_bKbBDGHL4QvYBu
--- Contact Us ---






---
---