SeekReal Airship IEMs – Bullet Speed Resolution
SeekReal Airship is a 179 USD IEM or In-Ear Monitor with an aluminum casing, 10mm Dynamic Driver, and a promised balanced tuning sold and fulfilled by Linsoul Audio. They will be fully described in today's review, and compared to other high-end IEMS, including HeartField Acoustic Deer IEMs (170 USD), 7Hz Eternal (249 USD), and KBEar Aurora (169 USD).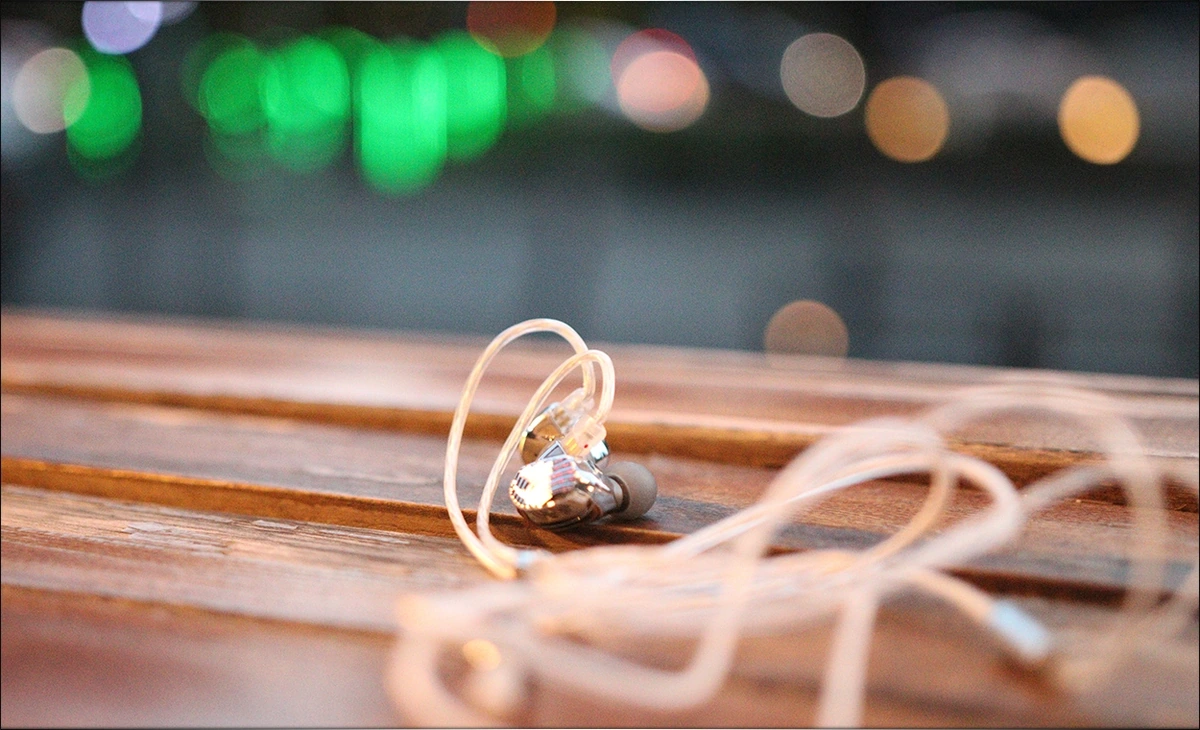 Introduction
To be perfectly blunt, I don't quite know much about SeekReal Airship, but what I can tell is that I misread their name as Seek Air many times while trying to find information about the company. The company seems to be sold exclusively through Linsoul at the moment I'm writing today's full written review, but this is knot a negative, since you can find Linsoul products on Amazon too, if you want to have two layers of protection when ordering headphones and IEMs, or other audio products. As always, Linsoul is a reliable source with a varied selection of products, doing their best to offer us music lovers a pleasant audio journey.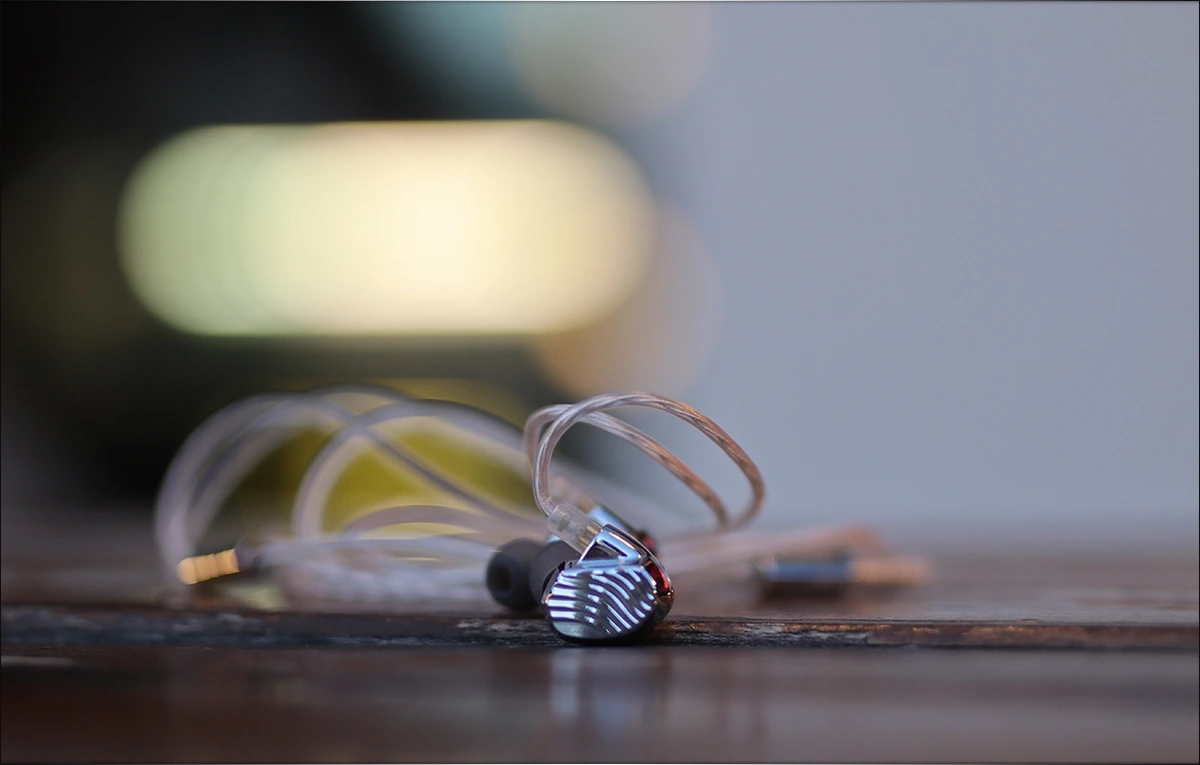 It should be noted that I have absolutely no affiliation with SeekReal or Linsoul. I am not receiving any incentive for this review or to sweeten things out. I'd like to thank Linsoul for providing the sample for this review. Every opinion expressed is mine and I stand by it. The purpose of this review is to help those interested in SeekReal Airship IEMs find their next music companion. 
Product Link
You can grab one from www.amazon.com here: https://amzn.to/3xsfKCs
If you're in the UK, you can grab one from www.amazon.co.uk here: https://amzn.to/3eLEOxJ
And if you're from Europe, you can grab one from www.amazon.de here: https://amzn.to/3QSeBuW
Build Quality/Aesthetics/Fit/Comfort
While some companies spend years trying to create new driver tech, others, like SeekReal, will try to use a very common driver technology, 10mm dynamic driver, which should deliver a very coherent and clean sound. They have a simple but practical cable, and the driver has CNT or Carbon Nanotubes for coating. We have a Silver-Plated OFC or Oxygen free Copper material for the cable, and I can confirm that it does not conduct microphonic noise and is comfortable to wear, although it has some minimal tangling.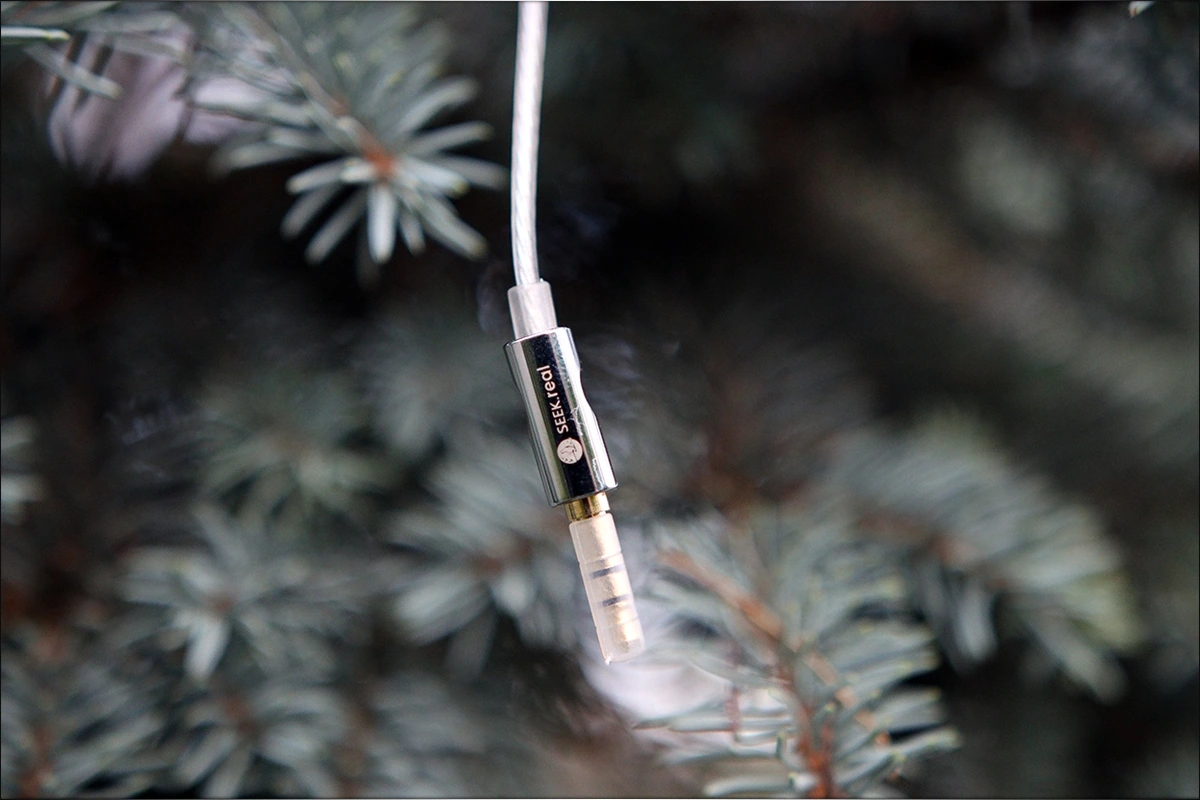 We have a really basic design for SeekReal Airship, with a simple, somewhat heavy shell, but with outstanding ergonomics. They are incredibly comfortable to wear, and despite their increased weight, they never caused me any discomfort. The cables are gold plated, detachable and based on 2-Pin connectors, so you can easily replace them if they break. There's a good collection of eartips included with Airship, and they are all high-quality tips, plus they come with a superb transport case.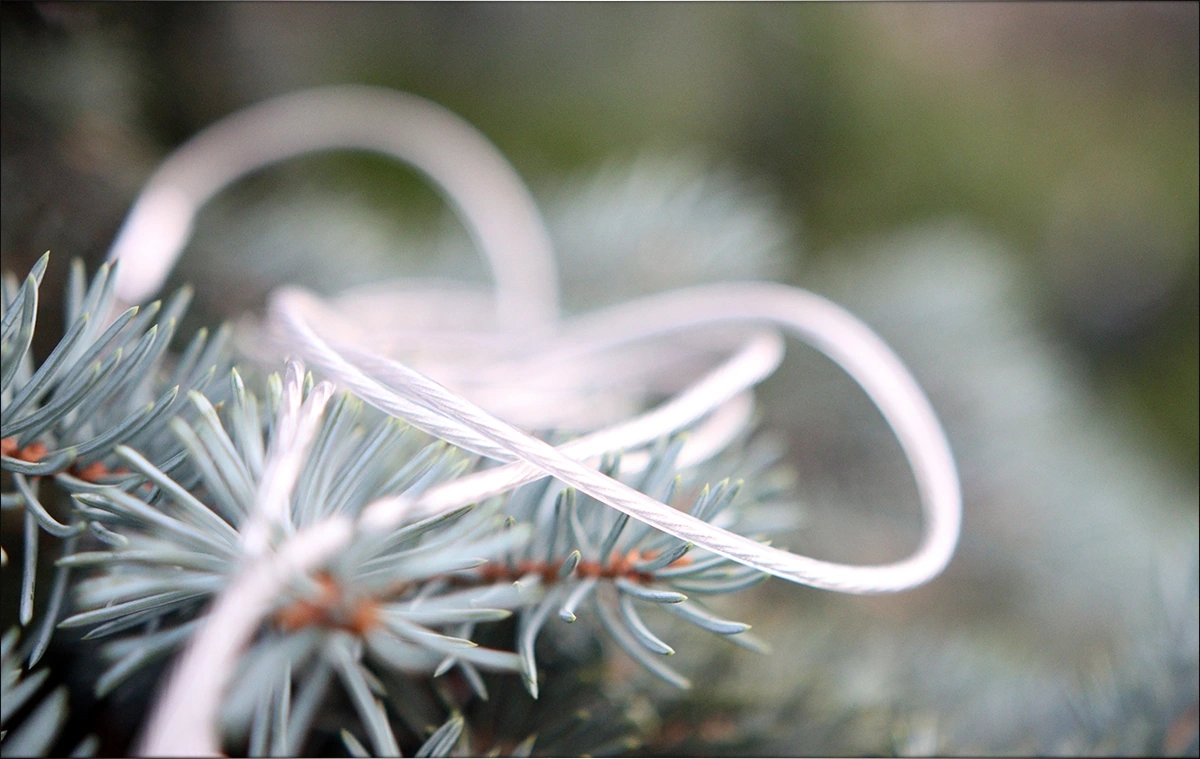 Airship has a natural sensitivity of 110 dB, so they should easily be drivable from any portables, including smartphones like my Xiaomi Black Shark 4, DAC/AMP Dongles such as Lotoo PAW S2, Hiby FC4, and iBasso DC06, as well as DAPs like iBasso DX170, Tempotec V6, and HIFI Walker H2. They also have a normal impedance of 32 OHMs, and subjectively are not very prone to hissing from most sources.  In fact, I was unable to hear any hissing with any source using Airship. 
They also offer a good passive noise isolation, of about 20 to 30 dB of passive noise isolation, depending on the frequency you're looking at. The THD is rated shily at 0.2%, which is theoretically still superb. 
Sound Quality
The sonic performance of Airship is actually insanely good to the point where I'm shocked to be hearing them, together with the comfort, at the price they're at. If you're a big fan of bright V-Shaped and U-Shaped signatures, you'll love the presentation of SeekReal Airship, as they have a somewhat strong sub-bass, a shyer bass, and a stronger treble / upper midrange. The level of detail and resolution is much better than what most of the competition offers around the price point, and Airship is a really good option for those who enjoy a musical and fatigue-free midrange, as the texture is somehow slightly wet, and never fatiguing. In fact, the best way I can describe the signature or Airship is like a mini Fir Audio NE4, an IEM I enjoy on a personal level quite a lot. 
The bass of Airship is clean, detailed, but not overbearing, and if it were a bit stronger, it would be a nice bass head IEM, but the bass as it is, needs either a warm and Bassy source, or EQ to be bass head in level. The quality is great, and they present music with a rather natural bass speed, good nuance and a wide presentation too. The bass has good extension in the lower registers, about as low as 30Hz – 40Hz. This is somewhat normal for the price point, and if you're looking for true brain-rattling bass and sub-low impact, you're better off placing your bets on IEMs such as IMR Acoustics Dark Matter or Ambient Acoustics MAD24. The bass is perfect for Pop, EDM and Rock / Metal, but if you're into Rap and low range dominated music, Airship can end up sounding a bit bright and thin.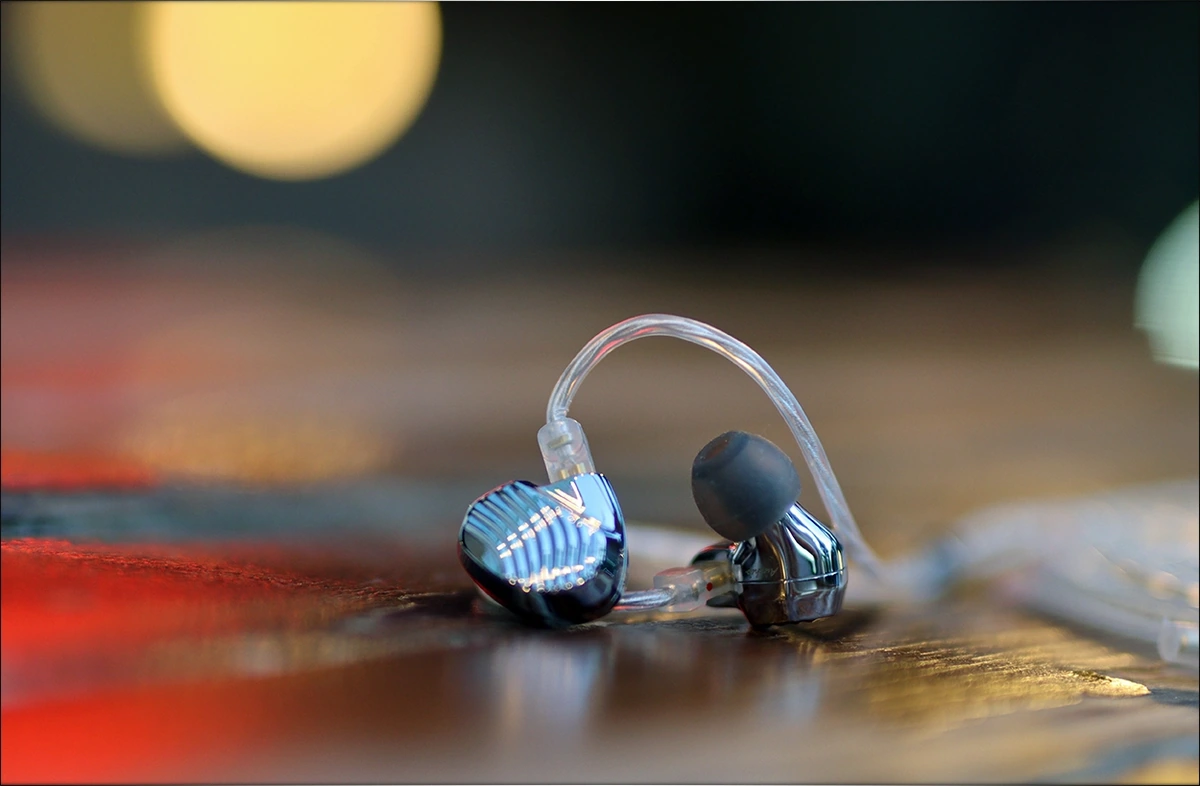 The midrange does not inherit any extra thickness from the bass, and instead is a somewhat bright and thin midrange, but with a smoother, wetter type of texture that's clean and fatigue-free. Also, it is interesting to note a super wide and holographic presentation for SeekReal Airship, as they have superb resolution and a rich instrument presentation for pianos and violins. Both male and female voices sound super clean and spot-on with the tonality, plus Airship offers outstanding instrument separation too. The midrange grows stronger as you climb the frequency range, which means that the lower midrange is lower in quantity than the upper midrange, giving Airship a somewhat bright tuning in the midrange. 
The treble inherits a stronger presence in the lower treble, but it is not peppy to the point of being sibilant or fatiguing, so they end up sounding rather open, clean and airy, instead of sharp and hot. For the price point, we have good dynamics, and good impact too. If you're super sensitive to treble and brightness, Airship tends to edge on brightness and slight sharpness rather than darker and fuller sounds. 
Comparisons 
SeekReal Airship vs 7Hz Eternal (179 USD vs 249 USD) – We have two very different IEMs now, and as with the other comparisons today, Airship has a better design, which is more ergonomic and smaller, easier to wear and offering better comfort than 7Hz Eternal. Airship offers better passive noise isolation, but a less interesting case than the metallic extravaganza 7Hz offers. The sonics are fully in favor of Airship, at least based on my taste and preference. The biggest difference is in the tuning, Eternal is thick, full and has lower detail / resolution, trying to be smooth, lean and musical. Airship is much cleaner, has better instrument separation, resolution, and is considerably brighter, having more air and a wider soundstage. 
SeekReal Airship vs KBEAR Aurora (179 USD vs 169 USD) – The build and comfort is considerably better on Airship, which is smaller, has a more ergonomic design, and is lighter than Aurora. Both have fairly good passive noise isolation, which is more or less similar, and both have a good package. The sonic presentation is cleaner, with better resolution, detail and clarity for Airship, which has a somewhat brighter tuning than Aurora, with less bass and less darkness, less thickness, but better instrument separation and a wider soundstage. Aurora is still a highly recommended IEM, but Airship can offer a cleaner sound, better comfort, and a wider soundstage too. 
SeekReal Airship vs HeartField Acoustic Deer (179 USD vs 170 USD) – First off, the comfort and design of Airship is much better and more comfortable than the design and ergonomics of Acoustic Deer, which is larger and much heavier. I feel like I'm quite literally not wearing IEMS when I wear Airship. The default cable is about equal between them, and both offer the same level of passive noise isolation. Sonically, they are quite similar, both being somewhat bright towards U-Shaped signatures, and both have a rich midrange with good instrument separation and a wider soundstage. In fact, if you didn't tell me, I'd assume they are using the same driver with the same tuning, so I personally see Airship as a more comfortable, easier to wear option if you like the tuning of HeartField Acoustic Deer and want better build / ergonomics. 
Value and Conclusion
Priced at 179 USD, SeekReal Airship has outstanding value, and Linsoul outdid themselves once again. The interesting part I noticed about Linsoul is how well they can deliver midrange IEMs, anything above about 150 USD and below about 500 USD is superb. Usually, this is where I'd invest in Chifi the most, midrange stuff that can have a high-end performance, SeekReal Airship being an excellent example. If you put those in my ears, I could have easily assumed they're priced around 300 USD, based on sonics and other IEMs I heard for the past few months. But without the marketing, market presence or opportunities of other IEMs, we can happily have this kind of performance for lower prices.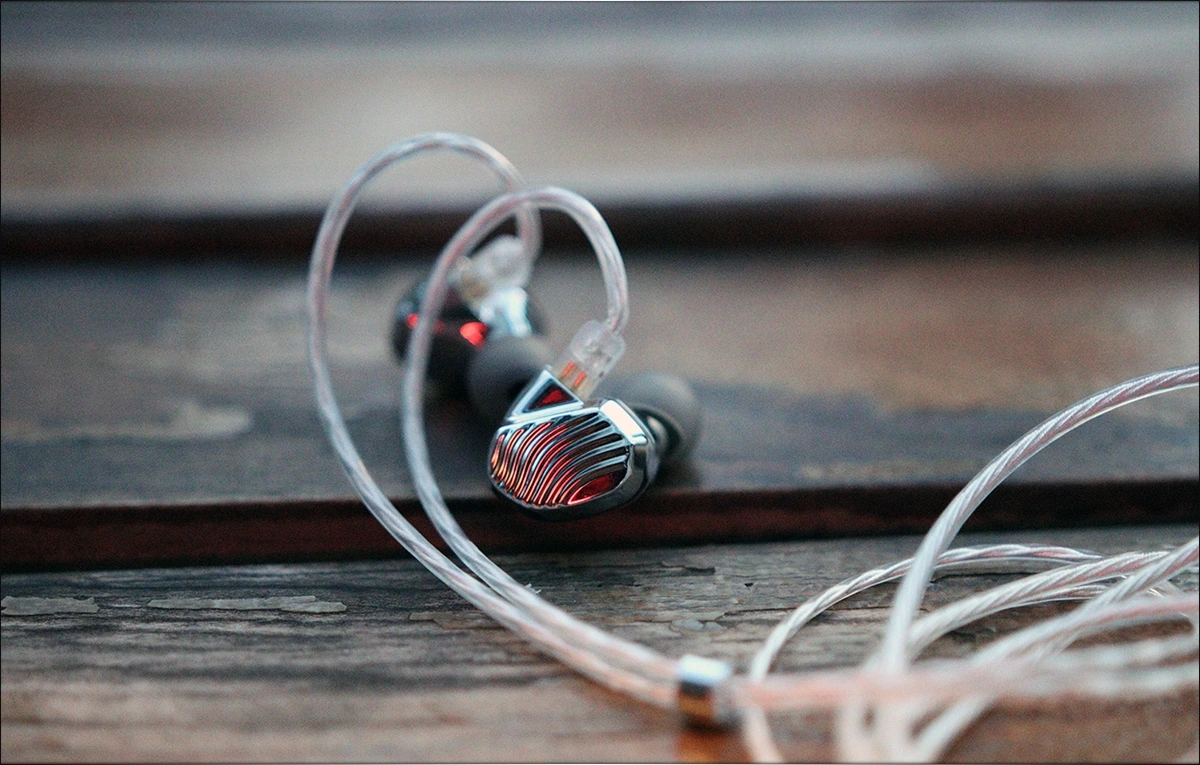 Undoubtedly, the fact they're V-Shaped and well matched with my sonic preference plays a bit role in me saying this, but if you're looking for a super comfortable, super detailed, clean, and engaging sounding IEM, with a top price / performance ratio, SeekReal Airship is a fully recommended option for all music lovers. 
Product Link
You can grab one from www.amazon.com here: https://amzn.to/3xsfKCs
If you're in the UK, you can grab one from www.amazon.co.uk here: https://amzn.to/3eLEOxJ
And if you're from Europe, you can grab one from www.amazon.de here: https://amzn.to/3QSeBuW
---
--- Please remember to stay safe, and always have fun while listening to music!---
 - If you have a dime to spare, please donate, and help us! It would make the day brighter for me and my wife- 
---
Full Playlist used for this review
We listened to more songs than those named in this playlist, but those are excellent for identifying a sonic signature.  I recommend trying most of the songs from this playlist, especially if you're searching for new music! The playlists are different for Spotify, Tidal and Youtube, and based on the songs I enjoy and are available on each!
https://www.youtube.com/playlist?list=PL_cjBXGmwSHSdGcwuc_bKbBDGHL4QvYBu
https://open.spotify.com/playlist/5J3oloz8Riy9LxEGenOjQ0?si=979ba4f082414be7
https://tidal.com/browse/playlist/330fd544-8e5b-4839-bd35-676b2edbb3d5
--- Contact Us ---





---