iBasso AMP13 Amplifier Module For DX320 – Portable NuTube AMPs
iBasso AMP13 is a 269 USD Amplifier module for their DX320 music player, with NuTube AMPs, and it has only 3.5mm single ended outputs, one with low noise and one that has a maximized power output. It will be compared to AMP11MK2s, the original module that DX320 comes with, and I'll be exploring how it sounds like, as well as how it pairs with a wide selection of headphones and IEMs. 
Introduction
iBasso is such a nice company to order from, they have the best product offer for music lovers, and super good support for those products too. Most companies drop software updates and support for their products sooner than a year after the initial release, while iBasso still refines and supports their older music players. When ordering one of those music players, like DX320, with modular AMP modules, you don't need to worry that no subsequent AMP modules will be available, iBasso surely likes to offer compatibility for the new modules and older ones too.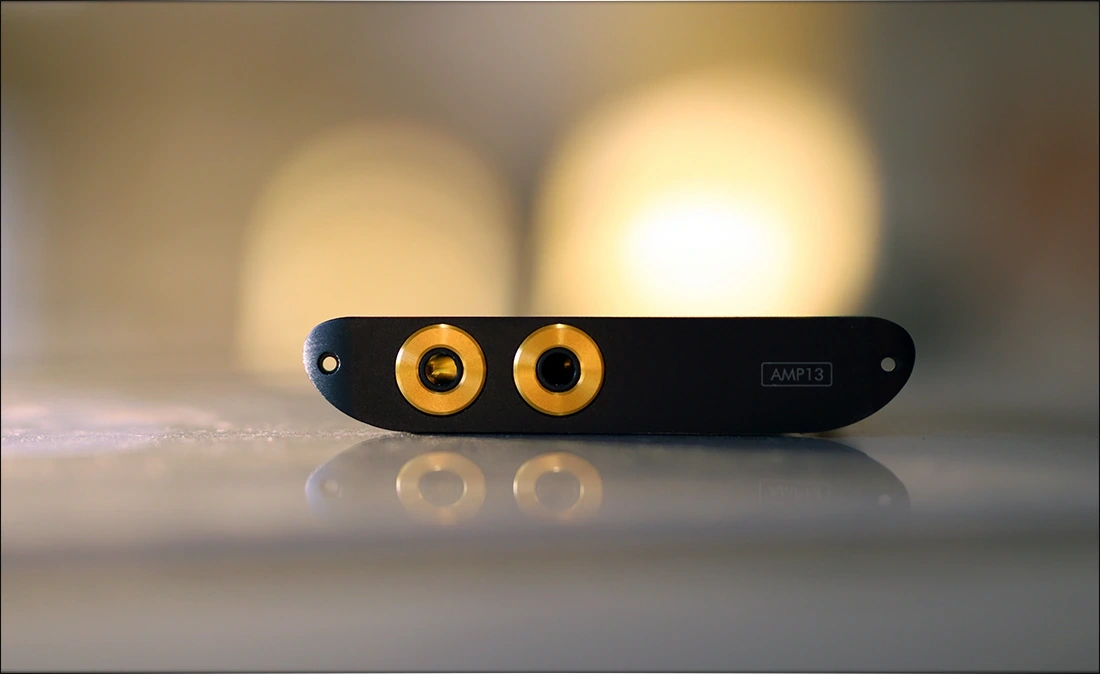 It should be noted that I have absolutely no affiliation with iBasso. I'd like to thank iBasso for providing the sample for this review. This review reflects my personal experience with iBasso. Every opinion expressed is mine and I stand by it. The purpose of this review is to help those interested in iBasso AMP13 find their next music companion. 
Product Link
You can grab one from www.amazon.com here: https://amzn.to/3PZ6NYf
If you're in the UK, you can grab one from www.amazon.co.uk here: https://amzn.to/3Q3S1zu
And if you're from Europe, you can grab one from www.amazon.de here: https://amzn.to/3S6VfUx
Build Quality/Aesthetics/Features
The build quality of the new AMP module is exactly the same as that of the original AMP11 MK2s, although it has just two headphone outputs instead of the 3 that the original AMP module has. Furthermore, AMP13 has just single ended outputs, instead of balanced outputs. But the best part is that the two 3.5mm single ended headphone outputs are different, with AMP13 one being the quietest possible, for IEMs and sensitive headphones, while the other one is a maximum zed output, with the highest power it can provide. 
Because of the voltage amplification abilities of 6P1, the tube inside AMP13 is somewhat limited by default, AMP13 implements two stages to obtain both the quietest output possible, but also a higher output. The low noise power output, the one that's closer to the corner of DX320 uses the 6P1 Nutube as the main voltage amplifier. There's a digital volume control and current amplification, and although it is not quite that strong, it inherits most of the sonic character from 6P1. The power is 2.5 Vrms at maximum.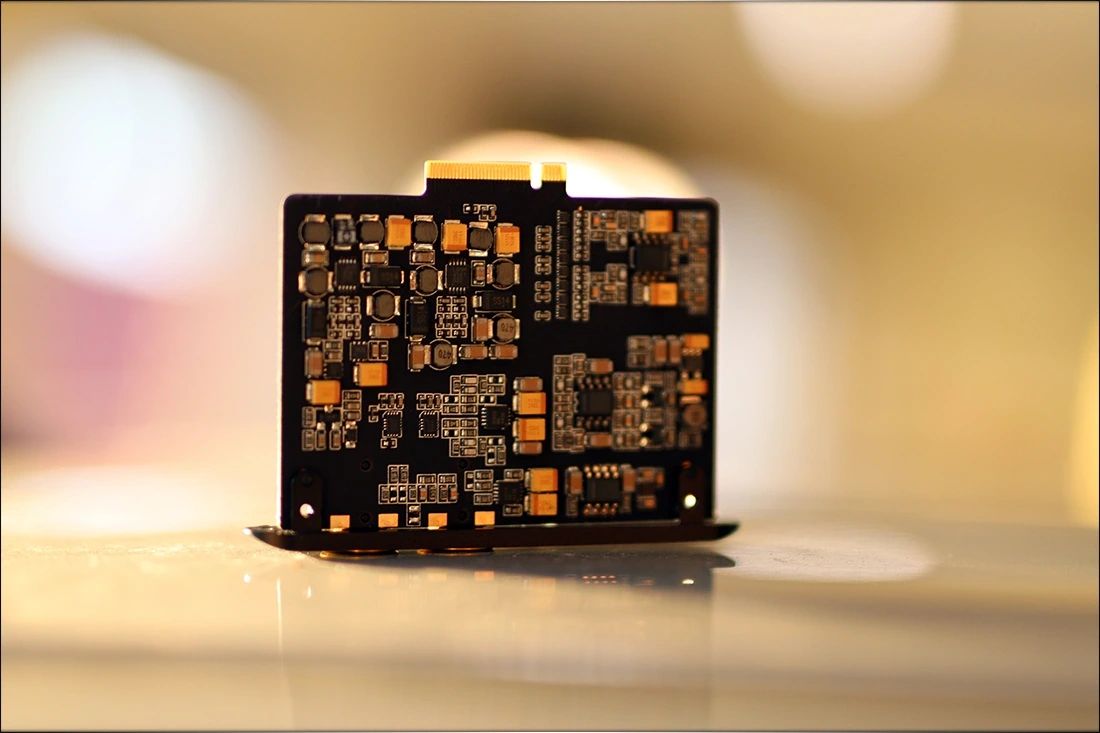 By contrast, AMP13 has a maximum power of 4.1 Vrms over the other 3.5mm Headphone output, and it has secondary amplification. To circumvent the limitations imposed by the Korg and Noritake 6th Gen Nutube, iBasso implements a three channel amplifier, relying on OPA 1622 to amplify the output ground signal, and to lower the noise floor. 
Because DX320 has a separate battery for the analogic stage, AMP14 has two pieces of high-performance DC-DC chips from Linear Technology, for a total of 4 DC-DC power supplies. Those are arranged in pairs of 1.8V for the cathode and low-noise LDO, and 21 V for the anode of Nutube, and the other pair is +8V and -8V to get the 16V voltage swing necessary for the OP-AMPs. 
Practically, switching the AMP module is quick and simple, you need to take out two screws, put in AMP13, and turn on DX320. I noticed no ulterior problems using AMP13, such as increased noise floor, or noise while moving DX320. The battery life is lower for the analogic battery when using AMP13, but not considerably so, and now instead of the digital battery draining much faster than the digital battery, they both drain at about the same rate. Both the whole DX320 DAP and the bottom part get warmer when running AMP13 than when running AMP11 MK2S. 
Sound Quality
To get a good idea on the sonic performance of DX320 with AMP13, I've switched back and forth between AMP13 and AMP11MK2S, and I've been testing both with a multitude of headphones and IEMs including HeartField Acoustic Deer, Xenns Mangrid Tea 2, 7Hz Eternal, Ambient Acoustics MAD24, Audeze LCD-5, HIFIMAN Edition XS, Unique Melody MEXT, KLH Ultimate One, Crosszon CZ-8A, and Sendy Audio Apollo. AMP13 generally has a slightly lower maximum driving power than AMP11MK2S on the NuTube Only Headphone Output, but it can still be quite high, and enough for most headphones, even for HIFIMAN HE1000 V2, Sendy Audio Peacock and Spirit Torino Super Leggera. 
The signature of DX320 is really juicy, clean and detailed. That promised NuTube or Tube sound is clearly audible, compared to the default AMP11 MK2s AMP module, which is more precise and cleaner, while AMP13 sounds warmer, more musical, and much richer, especially in the midrange. Some of the sonic components remind me of Astell & kern SP2000T, which uses the same Korg NuTube module, but somehow iBasso managed to isolate the noise a bit better on DX320, and I can crank the volume higher, with a lower noise floor compared to SP2000T. This isn't a figurative way of speech, and with both LCD-5 and HIFIMAN HE1000 V2, I am able to sit at literally maximum volume, 63/63, with the high gain 3.5mm headphone output, and still get a perfect clear sound with no added distortion. The sound is a bit quieter than if using AMP11 MK2s, but the richness and more natural presentation of AMP13 makes for a really smooth and clean listen.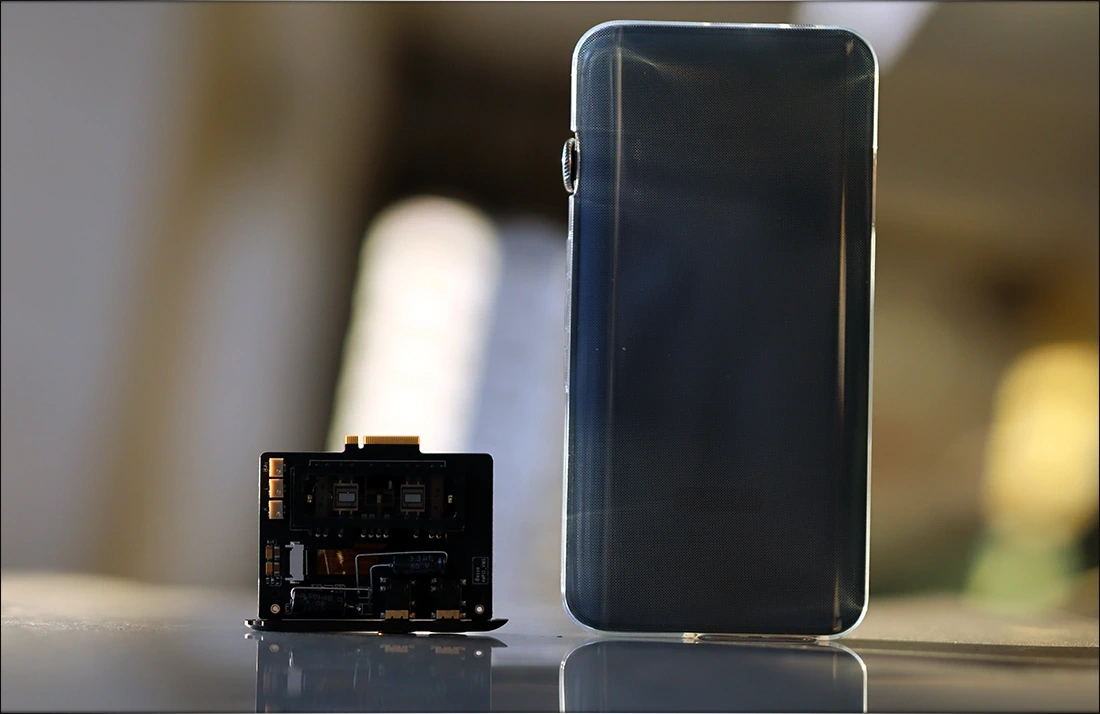 The bass of AMP13 has a slightly slower speed than that of AMP11 MK2s, and it has a warmer presentation than AMP11 MK2S. The differences are subtle rather than large, and while you can hear a longer and more natural bass from AMP13, it has slightly less resolution and resolving ability than AMP11 MK2s. It is interesting to say this, but AMP13 works better with more analytical, colder and brighter headphones, while AMP11 MK2s works a bit better with headphones and IEMs that are already a bit warm and which have a bigger bass. For example, AMP11 MK2s work a bit better with Fir Audio VxV and Unique Melody MEXT, while AMP13 is a real delight with quicker sounding IEMs and headphones such as Audeze LCD-5, and Dita Fidelity. With iBasso's own IT04 both are surprisingly good, but the differences are easier to hear in the midrange than in the bass. 
The midrange of AMP13 is much richer, sweeter and has that tube magic everyone loves, creating a very hifi, well defined stereo image. While AMP11 MK2S sounds between live and studio, AMP13 has an old-school magic to its sound, both because the mids are slightly warmer and fuller, and because they have a richer overtone presentation, capturing some of that magic that vinyl and analogic mediums have. AMP13 surely can deliver on all the promises it makes, and the NuTube technology is finally mature, with less noise captured from wifi communication and other sources of interference, but what's more interesting is that although iBasso references this, they never fully explain that AMP13 has two sonic modes. Using the lower power output, the one in the corner, you get a pure NuTube sound, which has the most richness, a really black background with a quicker noise floor, and despite having slightly lower power output, it still has superb control and low distortion, even if bought at maximum. The middle 3.5mm headphone output is actually a hybrid stage, with a Tube-SS hybrid design, and it draws on the magical midrange of the tube, but also more strength and more impact, like a typical solid state design. 
The treble of AMP13 is super clean, detailed, and helps convey a wide and airy soundstage for the module. I'm actually surprised because I'm hearing the widest presentation of all tube implementations in AMP13, and while I have reviewed a lot of equipment that relies on tube technology, it never has such a holographic presentation like AMP13, which also has superb instrument separation. The treble is actually rather sparkly, and it extends all the way to 18 kHz for the headphones and IEMs that are able to play in such high registers, canceling the idea that tubes need to be smoother or have a blunted treble. AMP13 has the full richness for the treble too, creating a natural, clean and pleasing sound even for aggressive bands like Lorna Shore and Rings Of Saturn. 
Comparisons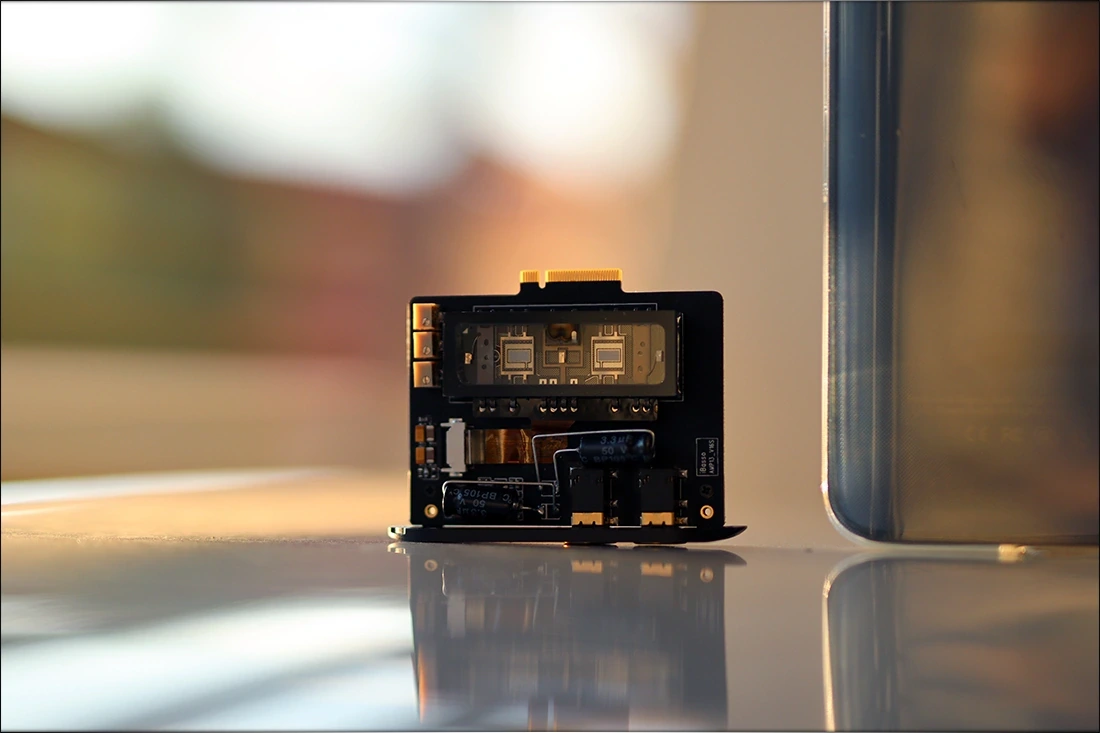 iBasso DX320 + AMP11 MK2s vs iBasso DX320 + AMP13 (1600 USD vs 1600 USD + 269 USD) – The most important comparison is between AMP 11 MK2s and AMP13, both installed on DX320, and both running volume matched, so that we know how they differ. The sound of AMP13 is usually a bit slower, a bit more natural, and richer than that of AMP11 MK2s. Out of the two, AMP13 emphasizes the experience of listening to an analogue-sounding formwar, while AMP11 MK2s sounds like being right there in the studio or in the first row at a concert. AMP11 MK2s are more forward, more direct, punchy, and more impactful. AMP13 is smoother, leaner, more relaxed, has less attack and a slower decay, and is much richer in overtones and harmonics for every musical instrument. If you're looking for a rich, natural experience AMP13 can totally give you that, while if you want to hear the most accurate, fastest and most punchy way DX320 can sound, AMP11 MK2s still offer that. 
iBasso DX320 + AMP13 vs Astell & Kern SP2000T (1600 USD + 269 USD vs 2500 USD) – It is fun to explore how the two DAPs compare, especially since both have both hybrid, and pure tube modes, both are made by reliable companies, and ultimately both are music players that I like and enjoy. Astell & Kern went for a more minimalistic size and shape with SP2000T, while iBasso wants to offer an experience as close as possible to a smartphone with the DX320. The overall usage is similar, and both are great DAPs. Both have USB DAC functions, both have good support for both IEMs and headphones, and both have good support for streaming services. At the sonic level, they have about the same driving power, with DX320 holding an edge because it has a slightly lower distortion at maximum volume compared to SP2000T. The sound is actually fairly similar, but the new DAC architecture in DX320 compared to the more traditional approach in SP2000T results in a higher dynamic output for DX320, and better outline for instrument separation and spatial cues on DX320. SP2000T can sound a bit more mature, while DX320 sounds more live and more forward, more aggressive. SP2000T is more relaxed and more even in its presentation. It really depends on how you want your music to sound like, if you want it to be more direct, more aggressive and more punchy, DX320 would be the DAP, while if you want music to sound smoother, leaner and more relaxed, SP2000T can offer that. The differences are more subtle than I may make it seem. 
iBasso DX320 + AMP13 vs Dethonray DTR1+ (1600 USD + 269 USD vs 999 USD) – DTR1+ is really minimalistic, and doesn't do much besides playing music from its microSD slot, while DX320 has much better support for streaming, as well as complex services. The Sonic though, has always been magical for DTR1+, and I wanted to mention it in this comparison, because while if you read the separate reviews, it may seem like DX320 + AMP13 and DTR1+ sound similar, they are actually quite different. First off, the maximum driving power is actually higher for DX320 and AMP13, while DTR1+ has a fuller, deeper, and quieter presentation all in all. The sound of DTR1+ has more bass in general, and a smoother, more calm treble too. DX320 + AMP13 is more punchy, more dynamic, and has a much richer presentation, with more harmonics, and a richer overtone than DTR1+. For a fuller, more calm presentation, DTR1+ is better, while if you want true tube magic, with a rich, detailed and dynamic presentation, DX320 + AMP13 can totally deliver on it. 
Value and Conclusion
Given the price of AMP 13, I can say that it is not extremely pricey, and for 269 USD, you can fine tune your DX320 with Tube tech, and you still have the superb support and compatibility of DX320, so all is cool if you decide to go for the pairing. Furthermore, AMP13 has two sonic modes, and you can choose to experience either the full tube sound, or a hybrid sound, for more power, or a more stable tube experience.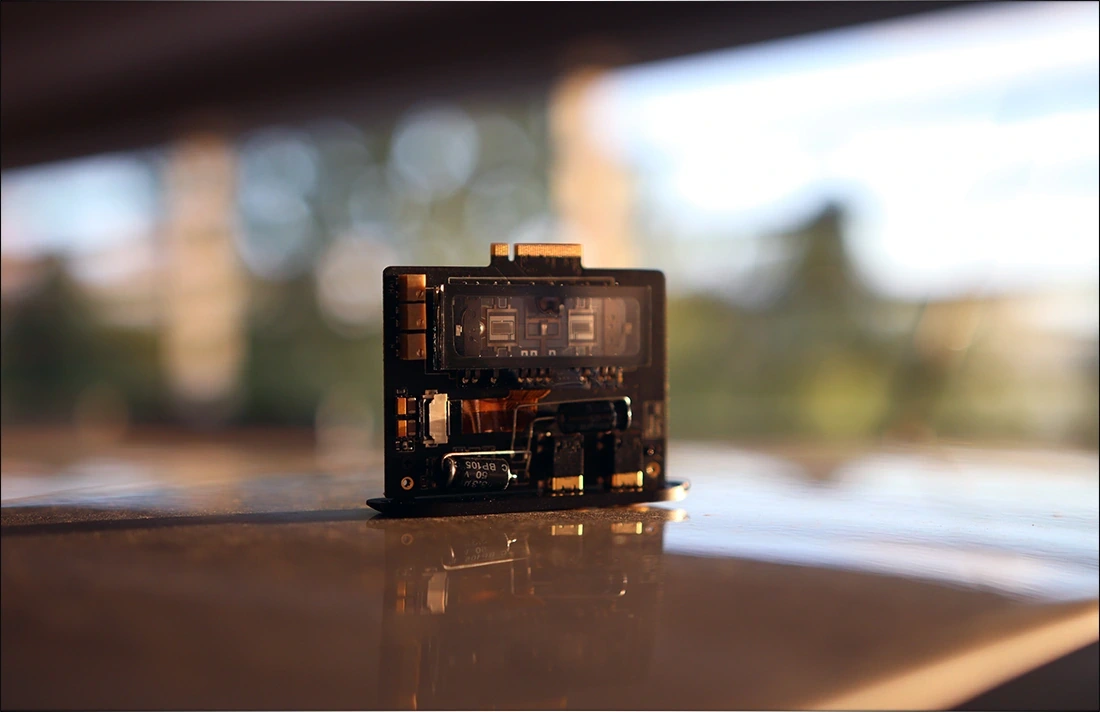 At the end of the day, if you're looking for a high-end experience from a portable music player, if you want to experience NuTube tech in their maturity, and if you have a DX320 or plan to get one, it is totally worth checking out AMP 13 and its superb signature. 
Product Link
You can grab one from www.amazon.com here: https://amzn.to/3PZ6NYf
If you're in the UK, you can grab one from www.amazon.co.uk here: https://amzn.to/3Q3S1zu
And if you're from Europe, you can grab one from www.amazon.de here: https://amzn.to/3S6VfUx
Packaging
First things first, let's get the packaging out of the way: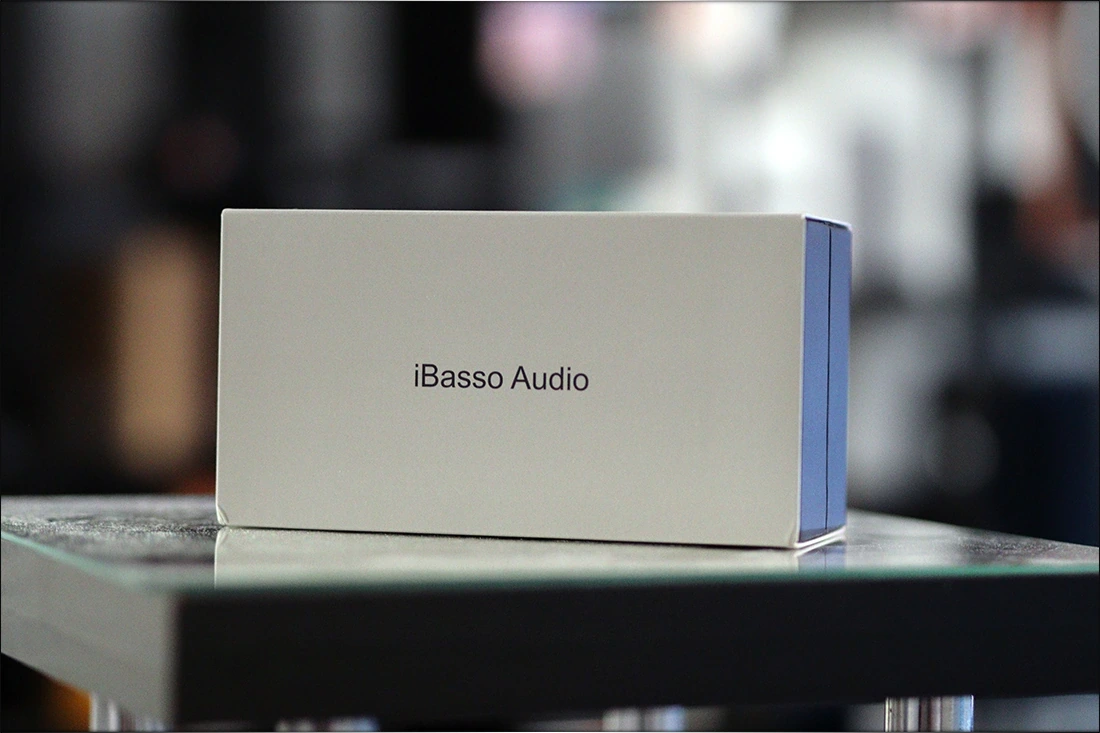 The package of AMP13 is pretty large for what it is, and it includes not just the AMP module and a nice case for it, but also a new case for DX320, transparent and made of silicone. 
---
---
--- Please remember to stay safe, and always have fun while listening to music!---
 - If you have a dime to spare, and donate, to help us with electricity and work expenses, it would make my day much brighter, as it would help me improve things around the website and increase the frequency of my posts - 
---
Full Playlist used for this review
We listened to more songs than those named in this playlist, but those are excellent for identifying a sonic signature.  PRaT, Texturization, Detail, Resolution, Dynamics, Impact, and overall tonality are all revealed by those songs. We recommend trying most of the songs from this playlist, especially if you're searching for new music!
https://www.youtube.com/playlist?list=PL_cjBXGmwSHSdGcwuc_bKbBDGHL4QvYBu
--- Contact Us ---






---
---