Surfans F20 DAP / Music Player – Dynamics & Warmth 
Surfans F20 is a 119 USD music player or DAP with a 3.5mm single ended headphone output, a line out, micro USB port, and a wheel for browsing the file tree. It supports microSD cards up to 256 GB, and it comes with a 32 GB microSD card from the get go. It will be compared to other DAPs or music players, including HIFI Walker H2 (125 USD), Hiby r2 (100 USD), Tempotec V1A Variations (110 USD).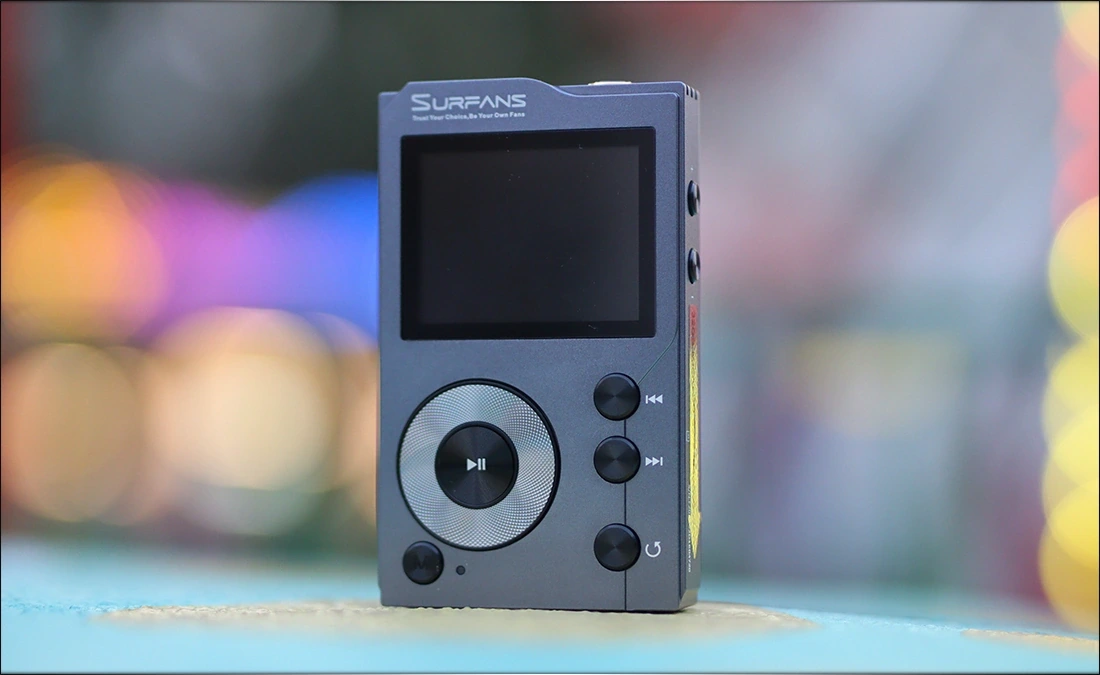 Introduction
Surfans is a growing company from China which takes great pride in their music players, and with a strong collection of products under their belt. F 20 can be found on their own website, but also on Amazon, and other shops, making it easy to purchase Surfans products, and getting good support for them. They currently go with the logo "Trust Your Choice, Be Your Own Fans", which seems to be slightly awkward translated from Chinese.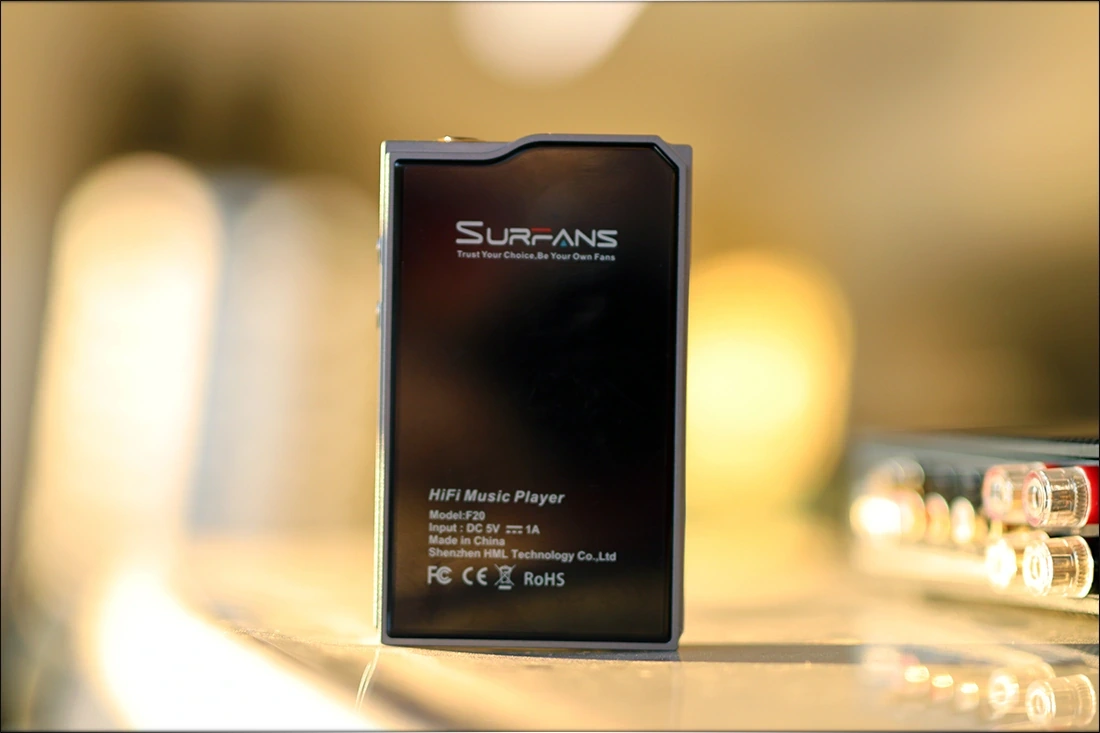 It should be noted that I have absolutely no affiliation with Surfans. I'd like to thank Surfans for providing the sample for this review. This review reflects my personal experience with the Surfans F20 DAP Music Player. Every opinion expressed is mine and I stand by it. The purpose of this review is to help those interested in Surfans F20 DAP find their next music companion. 
Product Link
You can grab one from www.amazon.com here: https://amzn.to/3BYNLgT
If you're in the UK, you can grab one from www.amazon.co.uk here: https://amzn.to/3Ak74QB
And if you're from Europe, you can grab one from www.amazon.de here: https://amzn.to/3JNu7q2
Build Quality/Aesthetics/Functionality
You probably know the drill, but F20 is a physical music player or DAP (Digital Audio Player), with physical buttons and an old-school design. Most of the operating system and interface is borrowed from other similar DAPs, including FiiO X5, FiiO X5ii, HIFI Walker H2 and other similar looking DAPs, all of them having a common interface and design for operation.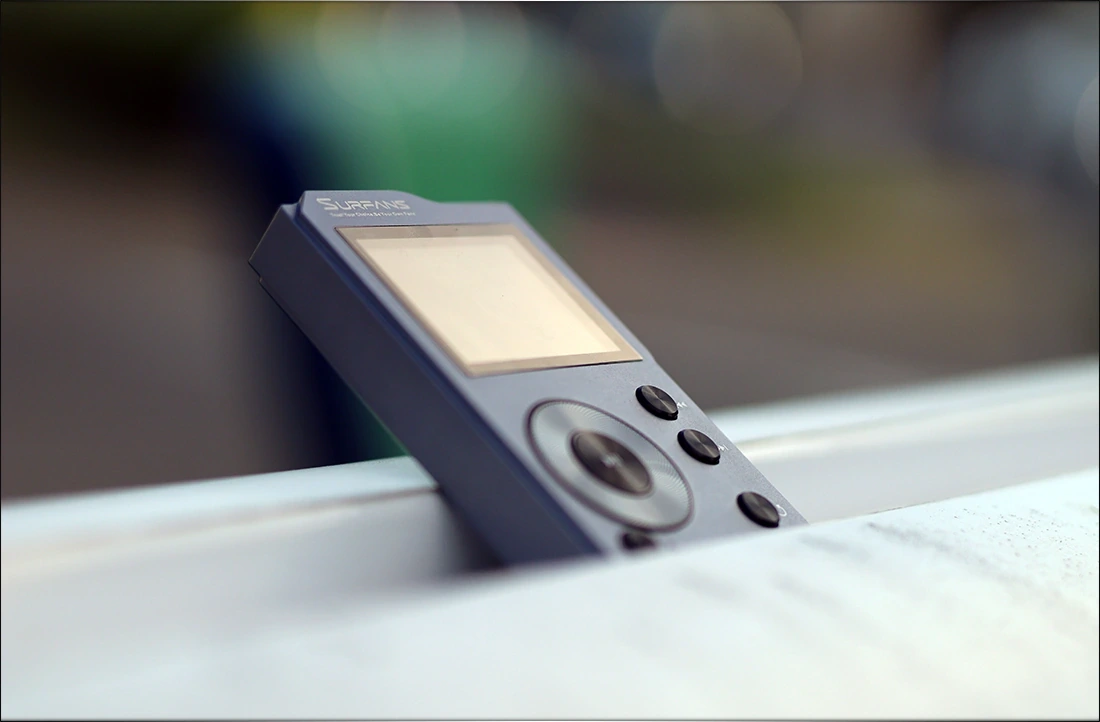 We have a 2.0″ TFT display with a modest resolution of 320×240, with an ALPS scroll wheel for browsing the memory and playlists on F20, and a high-grade alloy zic casing. The DAC inside is a TI PCM510xA DAC chip, which offers support for hi-res up to 192kHz / 32 Bit files. 
Surfans F20 is fairly substantial but fits well in my hand, has corners that are sharp, but which don't dig into my hands while I'm using it. The power button at the top feels right at home, with the volume buttons on the right side also feeling right at home. The microSD slot beneath the volume buttons can accommodate cards as high as 256GB, but in all fairness, the player can grow quite slow and with a wheel to browse through them, if you don't have perfect tagging and folder hierarchy I would advise against having a much larger collection on it.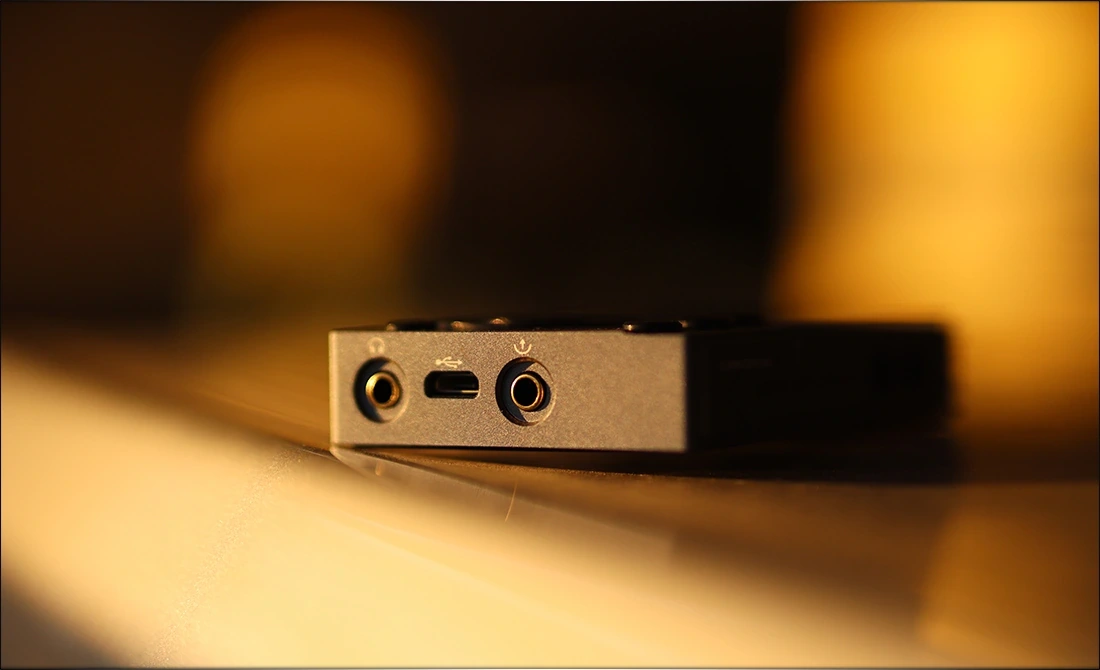 You can create playlists on F20, and it comes with a USB DAC driver on the microSD slot, so it works as a USB DAC. Unfortunately, the interface being microUSB instead of Type-C makes it hard to find a cable, so it is fortunate that it comes with one, although it is quite short. My PC recognizes it instantly with no drivers installed, and it works flawlessly with no delay that I could measure. 
The supported 10 hours of battery life usually is for mp3 files, with low volume and no EQ enabled, with no chagnging files. The actual battery life is super good, between 6.5 and 9 hours of play time, depending on your volume and file type, and it is within line of what most alternatives offer. The UI is simple but effective, all settings are explained perfectly. Because someone asked me recently, it has the ability to play all songs, shuffle, or to play just one song after which it can stop. There is proper support for Gapless playback too.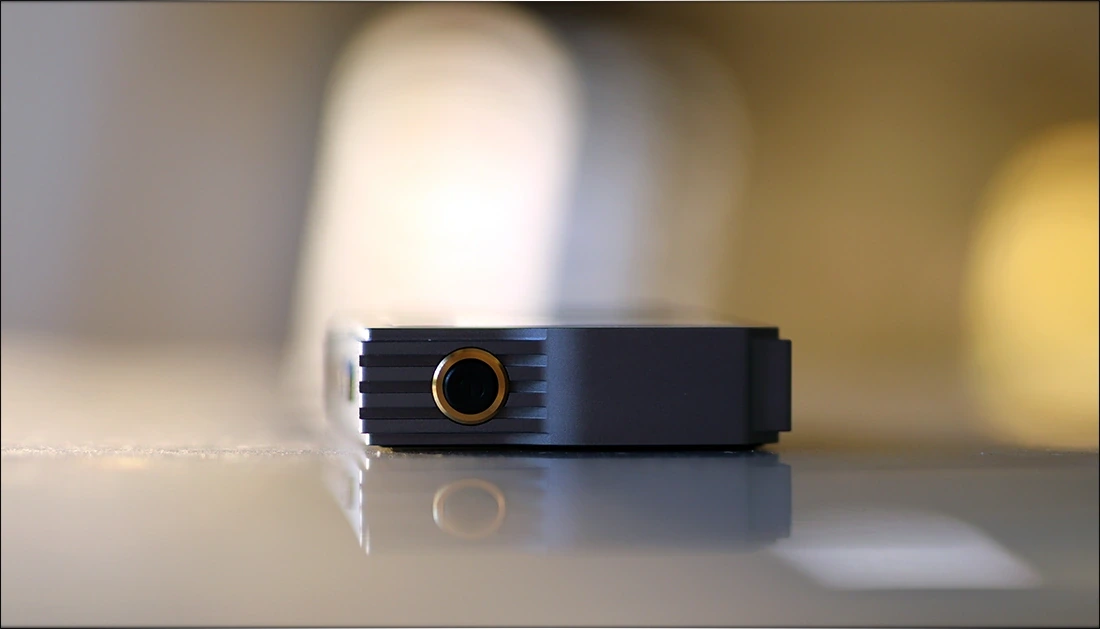 I can notice that it still has that huge driving power I spoke about in my video review, and it is able to drive even hard headphones like HIFIMAN HE-R9, KLH Ultimate One, Sendy Audio Apollo, and even HIFIMAN Ananda. This being said, I can still notice a high output impedance and a background hissing that is audible with IEMS such as Periodic Audio Be Beryllium, HeartFiled Acoustic Deer, and XENNS Mangrid Tea2. 
Operating System / Hidden Features
The overall operating system of F20 is simple, yet effective, and if you ever used a DAP with a wheel-based browsing before, it will feel right at home. Among the more unusual features it has, you can manually initialize a scan of your library, and it has three gain modes. You can turn replay gain on and off, and you can configure at what volume F20 starts. Basically all of the rich features that DAPs need are present.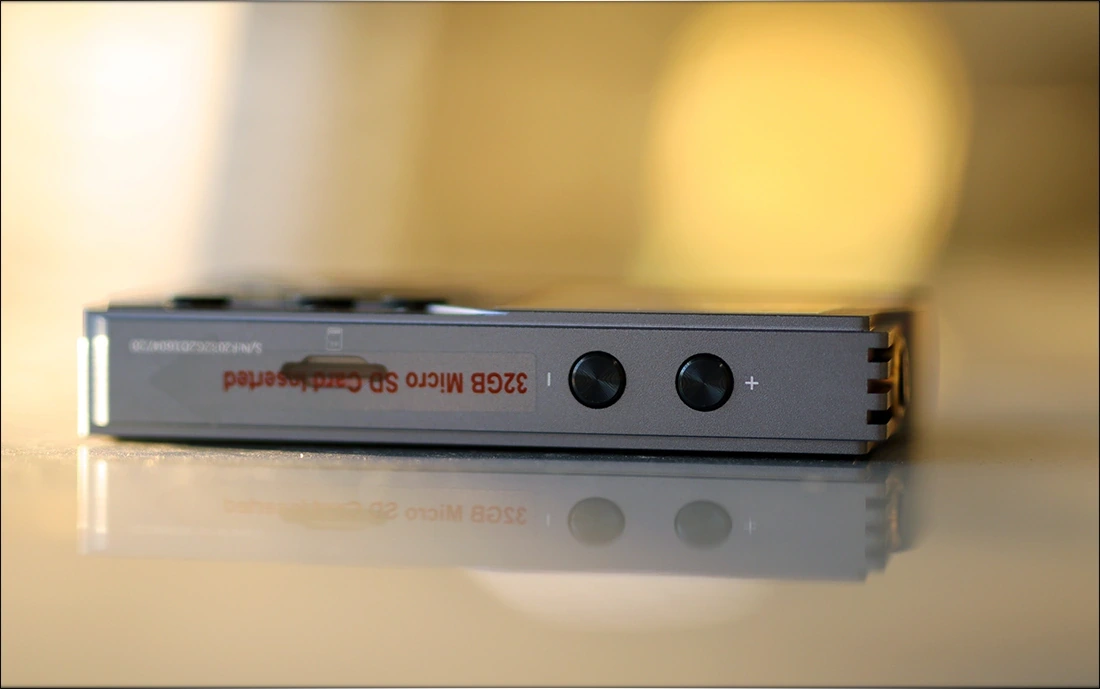 Now, when you go into System settings you can configure F20 to be used as a USB DAC or to transfer files, but also to be used as a Bluetooth DAC. This seems like a huge feature, especially since it has aptX support, the bluetooth connection is both stable and reliable. The Bluetooth DAC has a noticeable delay when it is engaged. Although it has aptX support on paper, you need to enable high quality in the Bluetooth settings, and you also need to restart it to get that aptX support. Even so, my smartphone can't see it as more than SBC. This means that F20 does have aptX when sending data to a pair of TWS IEMS, but not when being used as a Bluetooth DAC (it would have effectively replaced something like FiiO BTR5 easily in that case). 
There is support for DSD, as well as hi-res, although for a DAP with limited memory, I would not bother getting high resolution files on it. The EQ is basic, similar to how it worked on HIFI Walker H2 and FiiO X5 series of DAPs, but it does its job well and works super good if you need to iron out some kinks in your current setup. 
Sound Quality
The general signature of F20 seems slightly different now than when I reviewed it in video before. Although when I made the video review I noticed that the sound was quite warm and smooth, this is a second unit (having giften the first one after having made the video), and the sound is now rather neutral, dynamic and enjoyable. In fact, now I could describe F20 as sounding extremely detailed for the money, having good driving power and overall control. It is able to easily drive even harder headphones like the Sivga SV023, HIFIMAN Edition XS and AIAIAI TMA-2 Studio Wireless+. I can still notice some background hissing and noise, and although the company quotes the best IEMs impedance to start at 8 OHMs, I would recommend getting IEMS 32 OHMs and above for F20, as it has a high output impedance, with a fairly noticeable hissing and background noise. The background noise does not change with the volume, so we're not talking about a high noise floor, but about hissing or high output impedance. The sound is much smoother in the treble, and more like how I described it in the video, if you're using F20 as a music player, while it is much more neutral if you're using it as a USB DAC or Bluetooth DAC.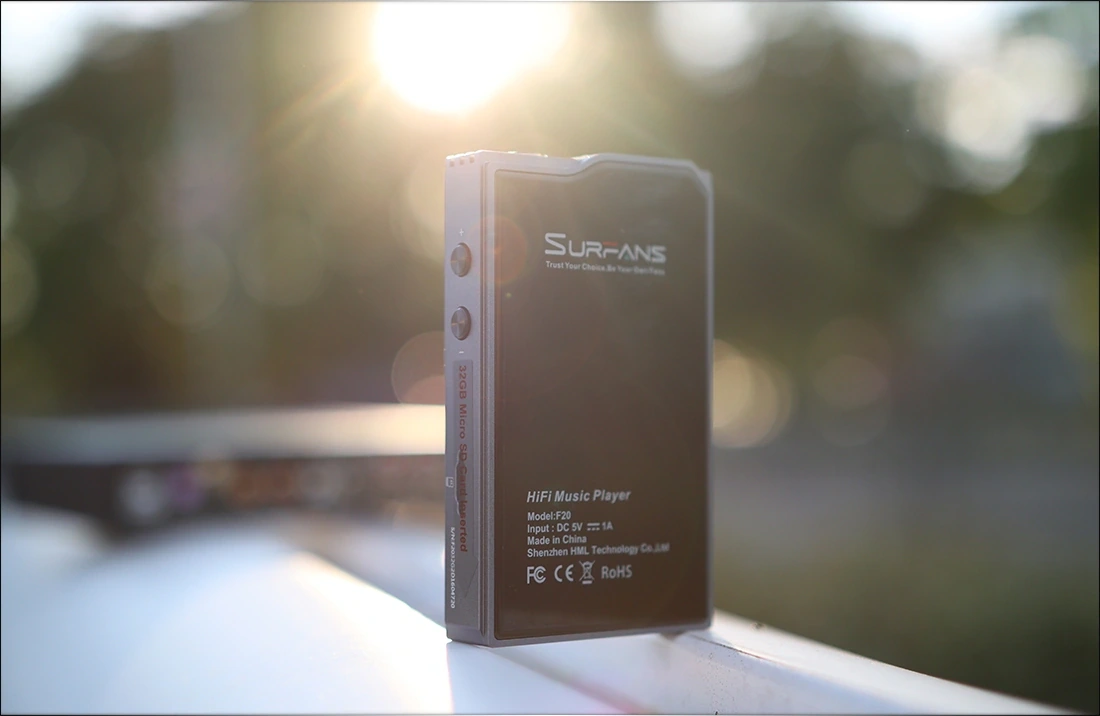 We start with a fairly clean, detailed and punchy bass on F20, with excellent depth and overall impact. The bass is full, natural-slow in response which creates a specific warmth, identical to the one I described in my video review of F20. In fact, this warmth can color the midrange a bit, giving the whole sound a specific weight and a slight darkness compared to what I'd call dead neutral. Surfans F20 is great for EDM and Pop music, but the speed of the bass is a bit slow for technical music such as technical deathcore or ultra-fast technocore EDM styles.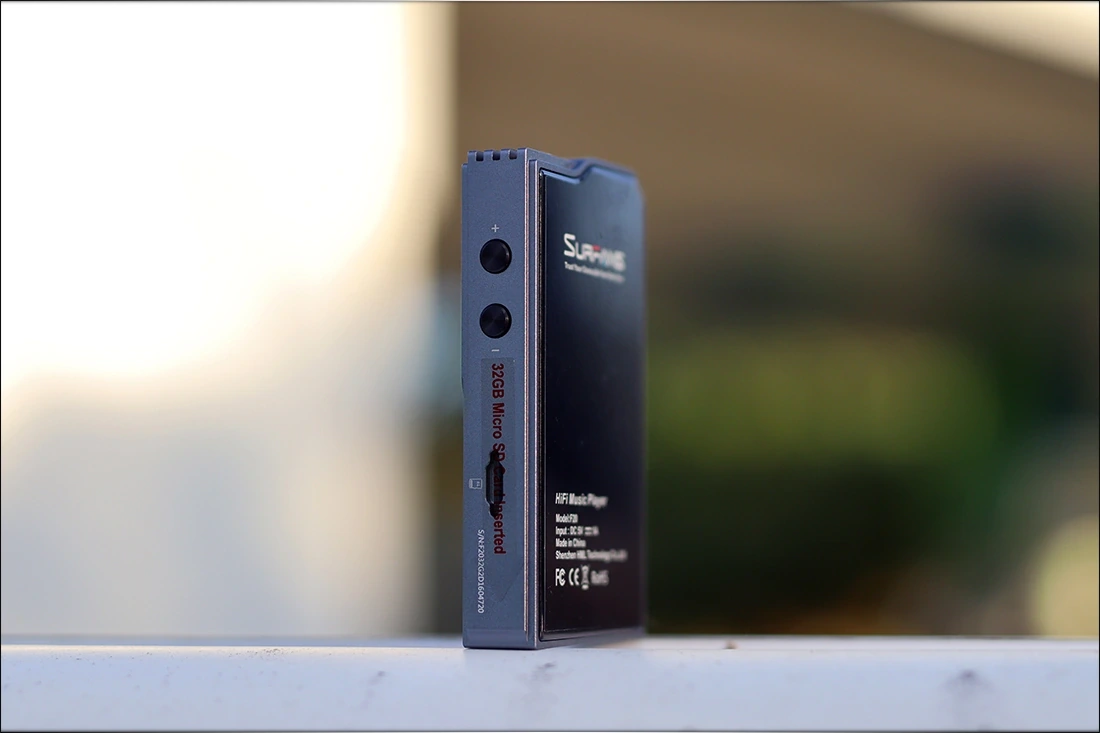 The midrange of the Surfans F20 is still fairly smooth and clean, but with super detailing. It is surprising, but it has a decent width and depth to the sound, and it also has super good precision on tonality, sounding accurate for both male and female voices. The stage has a specific layering that I can notice on most songs, where the bass envelops the entire stage, but the lower midrange is presented behind the listener, with the upper midrange and treble being wider and more even in presentation. This works well for creating a fun and engaging presentation on Pop and EDM, but can color certain rock and metal songs a bit. Basically, male voices are pushed slightly back while female voices are pushed slightly forward.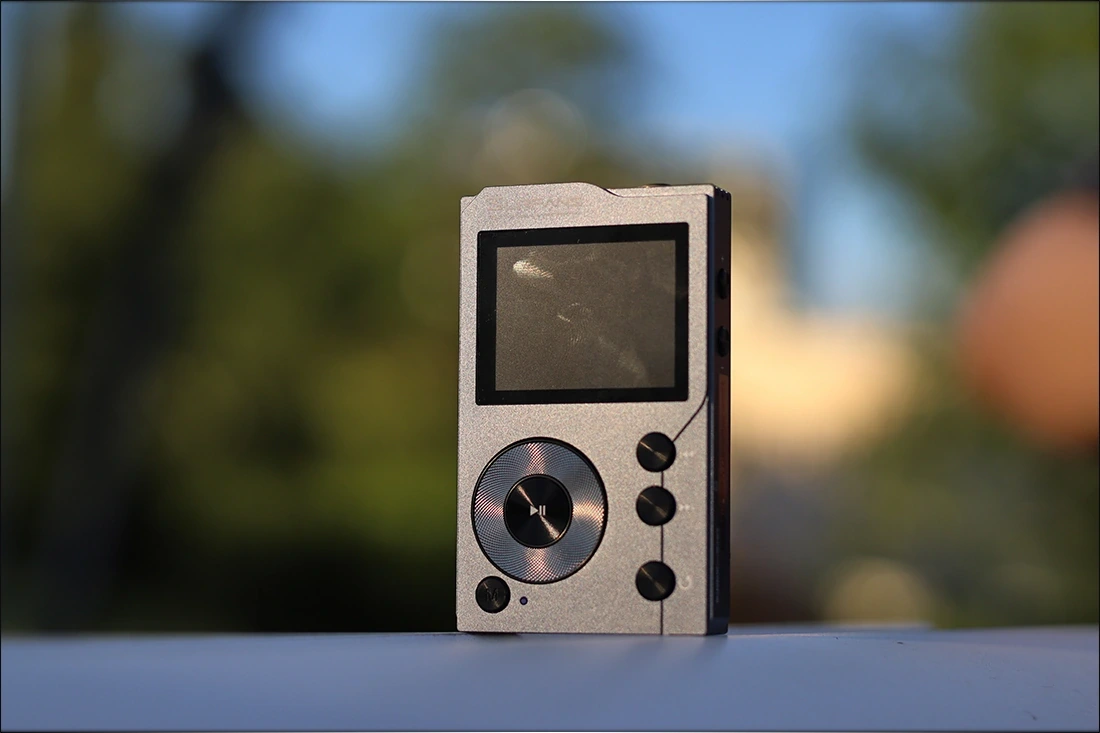 The treble of Surfans F20 is where I mostly notice a difference compared to my video review, because the one I reviewed back then was smooth in the treble, while the unit I have now is fairly neutral and clean, with good impact and overall sparkle. In fact, F20 now sounds neutral, so it makes me wonder if they upgraded the DAC or internal AMP architecture in the meanwhile, or if I had a pre-production sample before. At any rate, I can easily recommend F20 now and it should be a fun experience if you're looking for a high-end DAP with a small price. The trick here is that the treble is smoother if F20 is playing from its internal memory compared to when it is used as a USB DAC. 
Comparisons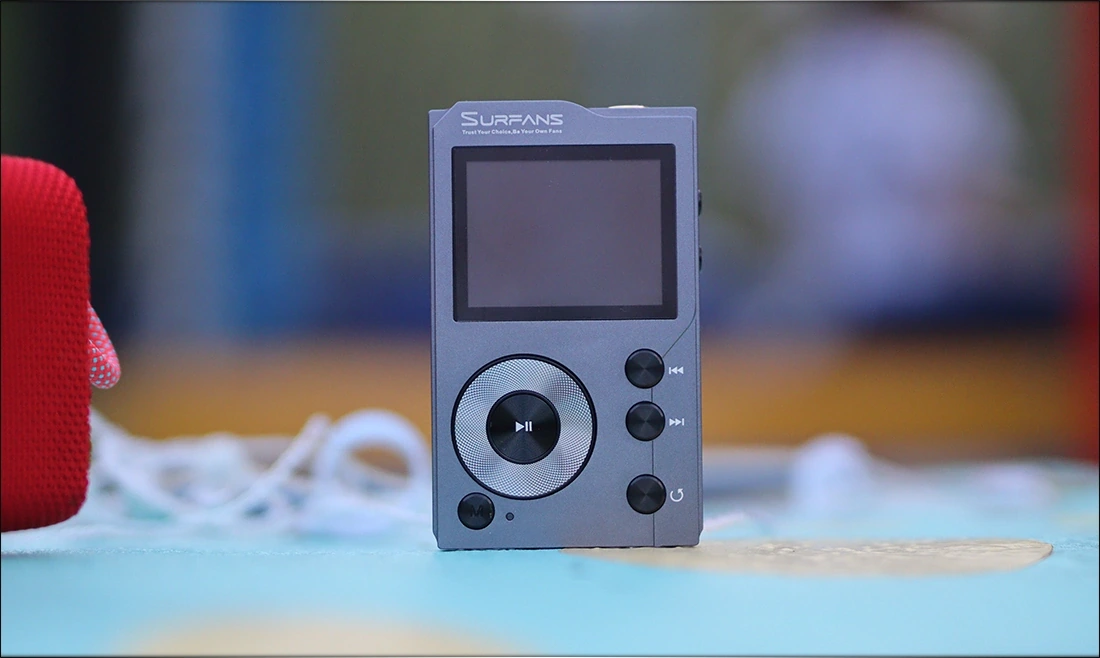 Surfans F20 vs Hiby R2 (119 USD vs 100 USD) – If you've seen my R2 review, you probably know that I'm not very enthusiastic about small screens and displays, but R2 is a really bad offender. My finger covers almost its entire display, which is pretty bad for long-term usage, and it can be quite uncomfortable to use, while F20 is fairly good. The overall sonic performance is better on F20, with more driving power, better detail, better resolution, more clarity, and better impact. The drawback is that F20 has a hugely higher background hissing which is easily noticeable with all IEMS, so if you have IEMs, R2 might be better, despite the lower sonic quality. F20 also has hugely better driving power, and can easily drive some of the harder to drive headphones out there, while R2 is limited to mostly IEMs. 
Surfans F20 vs HIFI Walker H2 (119 USD vs 125 USD) – Those two are hard to compare, because they look almost the same. Since even the layout of the buttons looks exactly the same, the main board inside can be supposed to be the same. The major differences that I noticed are in sound, where F20 has a slightly higher driving power, but also slightly higher hissing, which means that it is worse for IEMS, but better for headphones. H2 also has a pretty high driving power though. Both use a microUSB port for data and charging. Both have a device working LED and a line out. Both have the same 2-way Bluetooth support. They're basically the same thing with a slightly different aesthetic. Go with the one that looks better for you. The DAC chip is also different, and so is the sonic, but not different enough to justify going with one or the other generally speaking. If you plan on using mostly headphones, go for Surfans F20, while if you plan on using mostly IEMs, go for H2. 
Surfans F20 vs Tempotec V1A Variations (119 USD vs 110 USD) – Starting with the overall operation, V1A has a touch screen and it tends to be less stable than F20 having certain system parts here and there that could throw it into a panic. The unit is lighter and smaller on V1A, which doesn't really work well with the touch screen and my thicker fingers, making me prefer the physical interface of F 2 0. The sonic performance is similar, although F 20 has a much better driving power, while V1A Variations have less background hissing, making V1A better for IEMs and F20 better for larger headphones. Both have good detail, resolution and clarity. I can easily recommend both to music lovers and those looking for a high quality DAP. Pick based on your interface preference, if you want a touch based DAP, go for V1A Variations, while if you want a DAP with physical controls, go for FTwenty. The EQ is more advanced on V1A, but the F20 offers a fairly good EQ option too. 
Value and Conclusion
With a price tag of 119 USD on their own website and on Amazon, you can argue that Surfans F Twenty is one of the best priced music players available at the moment, with superb sound quality, good overall ergonomics, and battery life. For those who don't want a touchscreen, it is one of the few music players that still offer a physical interface with buttons and a wheel.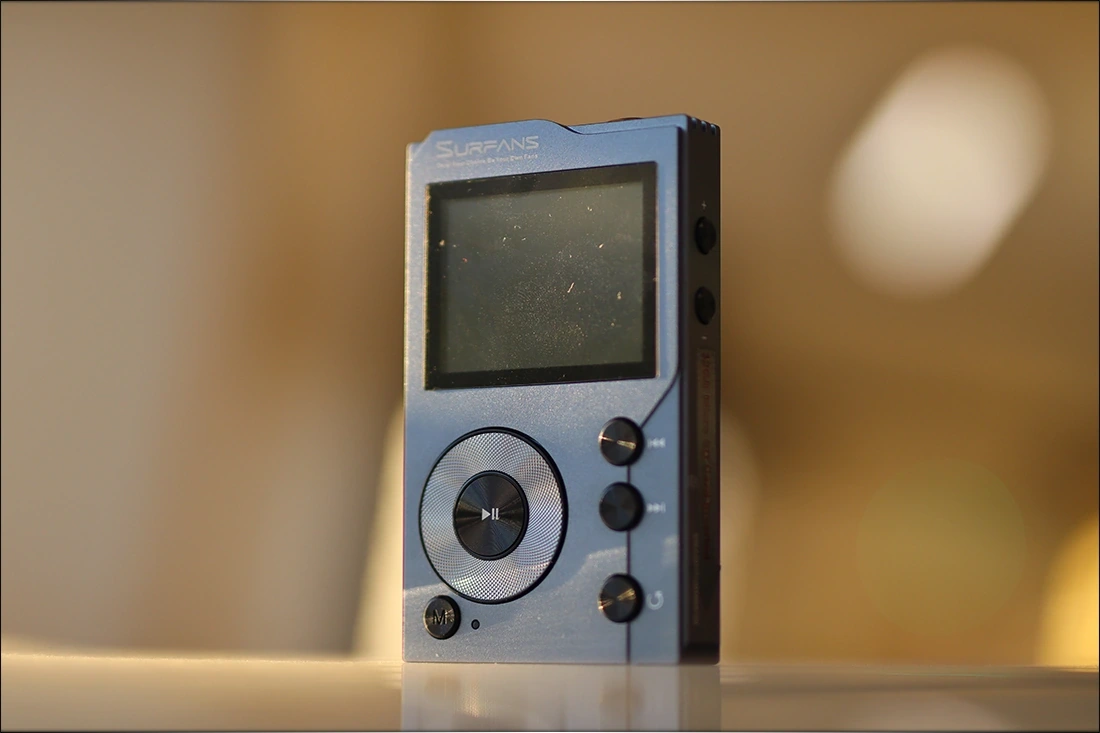 At the end of today's review, if you're looking for an old school music player with superb interface, a punchy, dynamic sound and a hassle-free, relaxing sound, Surfans F20 is an excellent choice and a superb music player to purchase in 2022. 
Product Link
You can grab one from www.amazon.com here: https://amzn.to/3BYNLgT
If you're in the UK, you can grab one from www.amazon.co.uk here: https://amzn.to/3Ak74QB
And if you're from Europe, you can grab one from www.amazon.de here: https://amzn.to/3JNu7q2
Technical Specification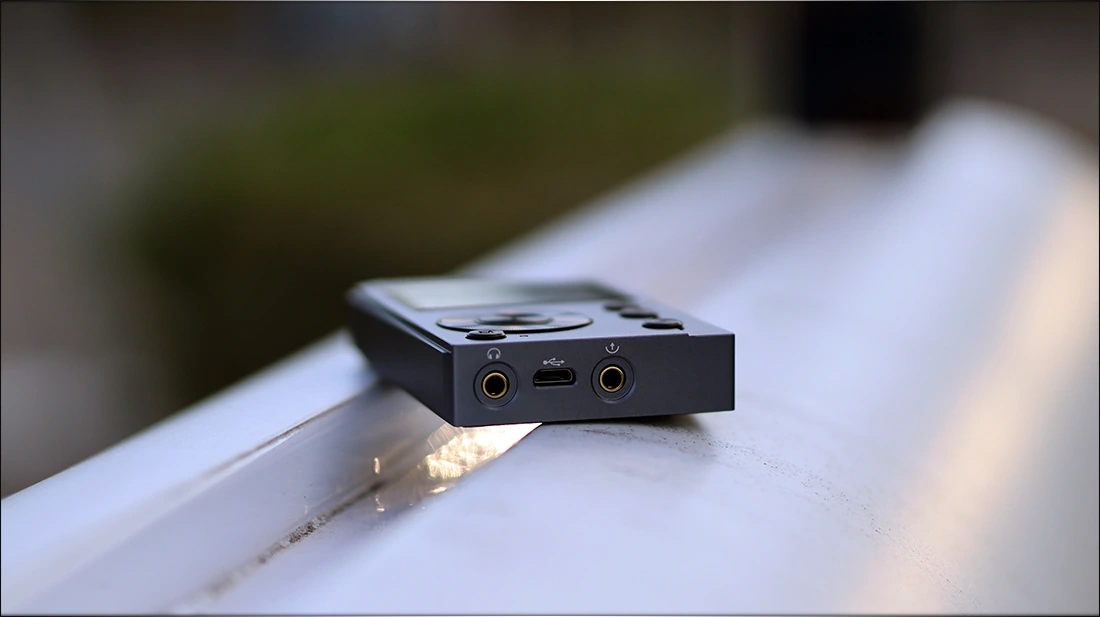 Earphone Impedance: 8Ω~150Ω

Headphone Port: 3.5mm Port

FM Radio: No

THD: <0.008% SNR: 103dB,±2dB

Frequency Response Range: 20Hz-20KHz

Dynamic Range: 98db

Battery: 3.7V/1500mA Lithium Battery

OS: Windows XP/ Vista/ Win7/8.1/ Mac OS 10/Linux 2.4.2 and above

Dimensions: 3.7×2.2×0.6"

Weight: 110g / 3.9oz
---
---
--- Please remember to stay safe, and always have fun while listening to music!---
 - If you have a dime to spare, and donate, to help us with electricity and work expenses, it would make my day much brighter, as it would help me improve things around the website and increase the frequency of my posts - 
---
Full Playlist used for this review
We listened to more songs than those named in this playlist, but those are excellent for identifying a sonic signature.  PRaT, Texturization, Detail, Resolution, Dynamics, Impact, and overall tonality are all revealed by those songs. We recommend trying most of the songs from this playlist, especially if you're searching for new music!
https://www.youtube.com/playlist?list=PL_cjBXGmwSHSdGcwuc_bKbBDGHL4QvYBu
--- Contact Us ---






---
---