KZ GP20 Gaming Headphones – RGB Sonics
KZ GP20 is a 65 USD high-quality gaming wireless headphone with Bluetooth 5.0 support, 65 Hours quoted play time, RGB Light effects, and 50mm dynamic drivers. I did review a few bluetooth headphones around the 65 USD price point, so KZ GP20 will be compared with Pamu Explore (89 USD), Super EQ S1 (69 USD), and FiiO EH3 NC (170 USD).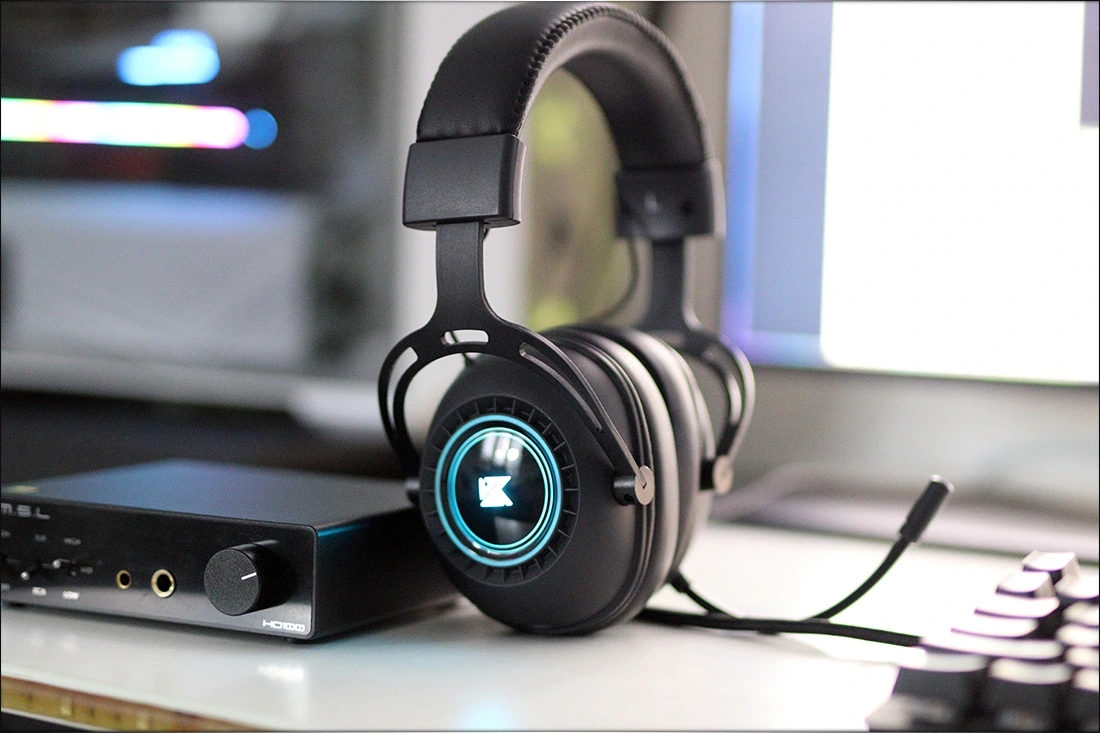 Introduction
KZ has been a pretty busy company for the last couple of years, and have produced tens of products, some of which have been excellent sounding, and have proven to have good price / performance ratios. On the other hand, they did have a few blops down the way, but the company did offer all the technical support they could offer to their customers. Linsoul is another key player here, because they have all those amazing products in their offer, at the best prices possible, and they're available on Amazon too, so you don't need to enter your card details on their website if you're feeling more trust with Amazon. 
It should be noted that I have absolutely no affiliation with Kz or Linsoul, I am not receiving any incentive for this review or to sweeten things out. I'd like to thank Linsoul for providing the sample for this review. Every opinion expressed is mine and I stand by it. The purpose of this review is to help those interested in KZ GP20 Headphones find their next music companion. 
Product Link
You can grab one from www.amazon.com here: https://amzn.to/3cOZDHM
If you're in the UK, you can grab one from www.amazon.co.uk here: https://amzn.to/3PYxX1X
And if you're from Europe, you can grab one from www.amazon.de here: https://amzn.to/3S8tBXl
Build Quality/Aesthetics/Fit/Comfort
The design of KZ GP-20 is pretty spartan, but tries to appeal to the gamer, and the modern take looks enjoyable. This is a headphone with a flexible but non-detachable microphone, with visible cables connecting the two earcups, but the cables going through the earband. The plates of the headphones have LED stripes, which can glow in different colors, and they have a microphone turn off button, next to the USB Type-C charging port on the right earcup.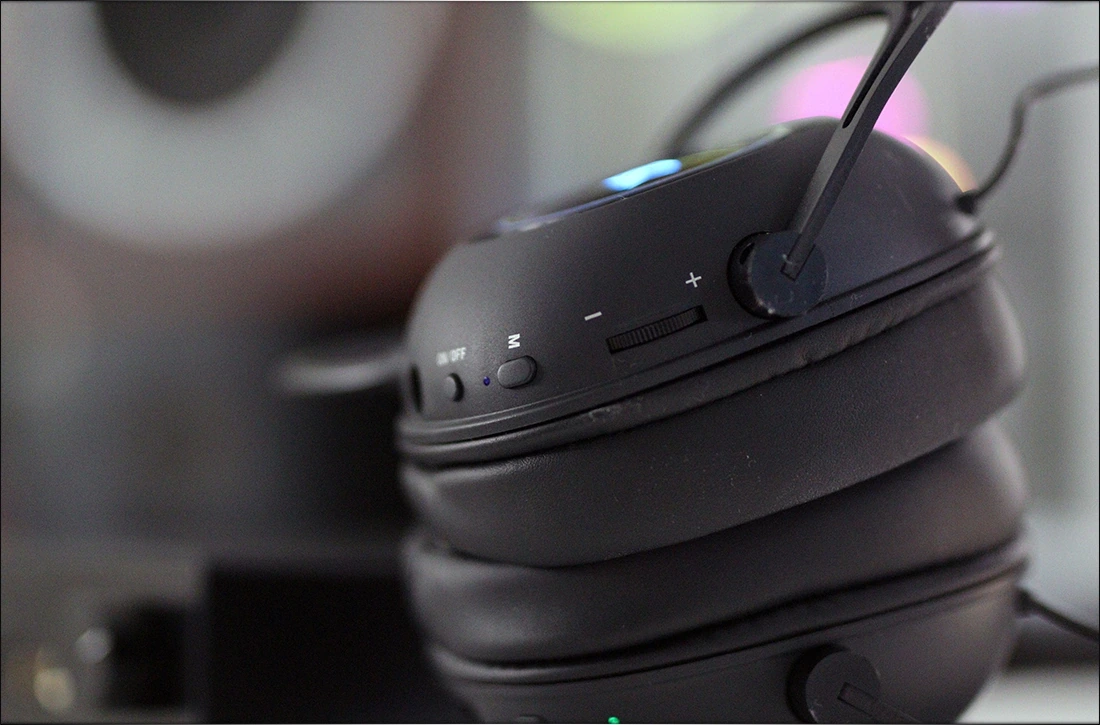 Strangely enough, the audio cable is on the left earcup, next to the on / off button, and the M button. There's a physical volume wheel that's analogic, and which has a slight amount of volume imbalance at the beginning of the volume, or at lower volumes. The headphones have a quoted battery life of about 68 hours, but knowing KZ, this could range from 10 to 40 hours, depending on your actual usage. The analogic volume wheel is totally different from the smartphone / windows volume control. 
KZ GP20 cannot be used while charging and they cannot be used as a USB DAC via the type-C port. Given the design I only used GP20 via Bluetooth, where they have only AAC protocols, no aptX or LDAC. If you're already connected to a Bluetooth source, the headphone stays connected even if you insert the USB stick to your PC. I would strongly recommend using GP20 via their own USB stick if you want the best microphone connectivity, quality and everything, or Bluetooth for smartphone usage. The 3.5mm aux cord is cool, but almost nothing uses a 4-Pole 3.5mm port on the desktop. 
There is no delay on the desktop, and you can safely use them as gaming headphones, as they have a good bass and impact and all audio is in real time, for games and movies. There is no active noise canceling on GP20, they offer about 10 to 15 dB of passive noise isolation. The camping force is rather high and they are on the less comfortable range for me, but this also means I can move or even jog while wearing them without them falling. 
There is some self noise on KZ GP20, and if you bring them at their maximum you can hear a hissing in the background, and a high pitched noise coming from their own circuit / amplifier. It is quieter than music, but noticeable when no music is playing. While you can get rid of the hissing, you cannot get rid of the high pitched sound even if you turn down the volume. There is no hotspot at the top of the headband, as it has thick and soft padding. 
Sound Quality
The sonics of KZ GP20 are actually pretty good, this is a strong basshead headphone with a lot of impact, and good overall detail for the price. Since I need to remind myself they cost only 65 USD, they are pretty good, detail and resolution is fair, and GP20 has a really loud maximum volume. They can vibrate on my head, together with my ears and face at max volume. The sound is clearly V-Shaped, and it is more strongly V-Shaped at louder volumes. 
At lower volumes, they are less dynamic and less impactful, a bit boomy and a bit dark in tuning. The overall bass has a fairly good extension, as low as about 45 Hz, with most of the energy being in the sub bass and some comeback in the upper bass. This gives music a pretty strong and powerful presentation, but avoids getting everything too thick and too dark. The sub bass seems to be existent at 20 Hz, but with all the bass between 20 Hz and 40 Hz being non-existent, and if I didn't know any better I'd assume they have some kind of physical feedback motors to provide this bass. 
The midrange of KZ GP20 is fairly clean, and they have a pretty strong instrument separation and detail. The soundstage is natural in width, and natural in depth too. The overall resolution and clarity, along with naturalness of the midrange is actually better than all of the KZ IEMs I tested to date, including KZ BA10 and AS10.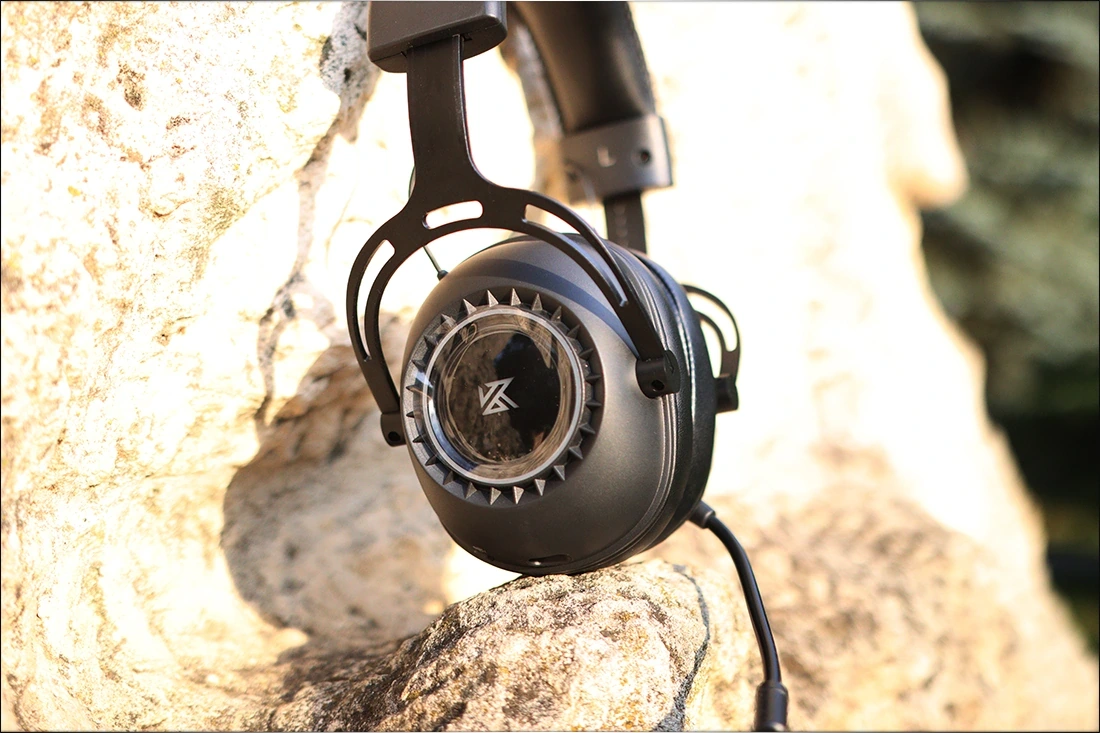 The treble of GP20 is strong, pretty sharp, and pretty aggressive. This works well to counterbalance the stronger bass, and gives the whole sound a clean tuning, although there's a bit of grain in the treble. All in all, they have a pretty pleasing sound and when you remind yourself they're priced at 65 USD, and when you consider what else you can get around that price, you can't really get something much better than KZ GP20 sonically for the money. 
The microphone quality is also fairly good on GP20, but they do not have any dead cat or sponge cover on it, so you have to adjust it in such a way that you're not blowing air on it, otherwise that will be audible to your game mates. 
Comparisons 
KZ GP20 vs FiiO EH3NC (65 USD vs 170 USD) – The comfort is better on EH3 NC, and they have a better design, with more noise cancellation, especially as they have ANC or active noise canceling. The sound is more or less equal between those two, and EH3NC does not have more detail or resolution than GP20, although EH3NC has a smoother, more natural sound, and a more natural midrange compared to GP20 which is fairly V-Shaped and aggressive. 
KZ GP20 vs Super EQ S1 (65 USD vs 69 USD) – The comfort is about equal on those two, while the GP 20 has a better microphone than S1. The portable usage is better on S1, as they don't have a non-detachable microphone though. The sonics are about equal, but S1 is smoother, warmer and more relaxed sounding than GP20, which is more aggressive and more V-Shaped. Both make good options at the current price point, but Super EQ is more of a fashion headphone while GP20 is a gaming headphone made for those who fanc RGB effects and spend many hours at a computer. 
KZ GP20 vs Pamu Explore (65 USD vs 89 USD) – Pamu Explore is also a gaming head[phone, and they have better comfort than GP20, having larger and softer earpads, and also less camping force. The headband is more comfortable on GP20 as it has a thicker padding. The sonics are darker, smoother and more boomy on Pamu Explore, and the bass is stronger, more impactful on GP20. The treble is stronger, sharper and also more detailed on GP20. Pamu explorer is easier to enjoy for many hours in a row, while GP20 has better dynamics and makes for a more interesting listen. 
Value and Conclusion
At the end of the day, KZ did what they always do and provided outstanding value for their products, and since this is the kind of company that always sticks to offering the best price possible for their products, this is what they did here as well. GP20 is a pretty good, sleek looking headphone with a closed back design, and a fairly good microphone quality too, for an affordable price. 
At the end of the day, if this is what you're looking for, a gaming headphone with RGB lights, no delay for playing games and videos, with both bluetooth and 2.4GHz connection via its own USB stick, and with a pretty high quality microphone, and a strongly V-Shaped sound with good impact, then KZ GP20 is the best you can get at 65 USD. 
Product Link
You can grab one from www.amazon.com here: https://amzn.to/3cOZDHM
If you're in the UK, you can grab one from www.amazon.co.uk here: https://amzn.to/3PYxX1X
And if you're from Europe, you can grab one from www.amazon.de here: https://amzn.to/3S8tBXl
Packaging
Let's get the packaging out of the way: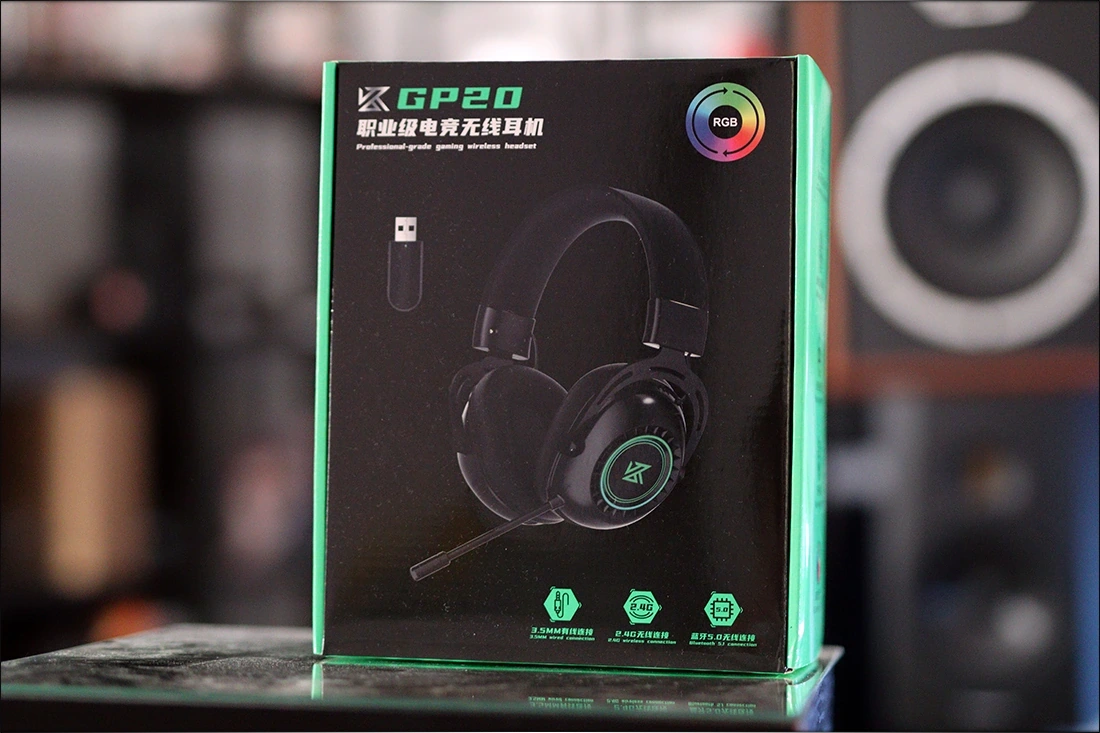 We have a simple, yet pretty effective package for KZ GP 20 and it includes: 
KZ GP20 Headphones

USB transmitter stick

USB Type-C short charging cable

3.5mm to 3.5mm 4-pole audio cable 

Manuals 
---
---
--- Please remember to stay safe, and always have fun while listening to music!---
 - If you have a dime to spare, and donate, to help us with electricity and work expenses, it would make my day much brighter, as it would help me improve things around the website and increase the frequency of my posts - 
---
Full Playlist used for this review
We listened to more songs than those named in this playlist, but those are excellent for identifying a sonic signature.  PRaT, Texturization, Detail, Resolution, Dynamics, Impact, and overall tonality are all revealed by those songs. We recommend trying most of the songs from this playlist, especially if you're searching for new music!
https://www.youtube.com/playlist?list=PL_cjBXGmwSHSdGcwuc_bKbBDGHL4QvYBu
--- Contact Us ---






---
---