IKKO OH1S Gems – Precious Sound Machines
With SVAS Technology or Separating Vector Acoustic Systems, and priced at 143.10 USD, we have IKKO OH1S, a midrange IEM with excellent construction quality and nice comfort. It will be compared to the Dunu Falcon Pro (220 USD), 7Hz Timeless (220 USD), Tin Audio T5 (130 USD).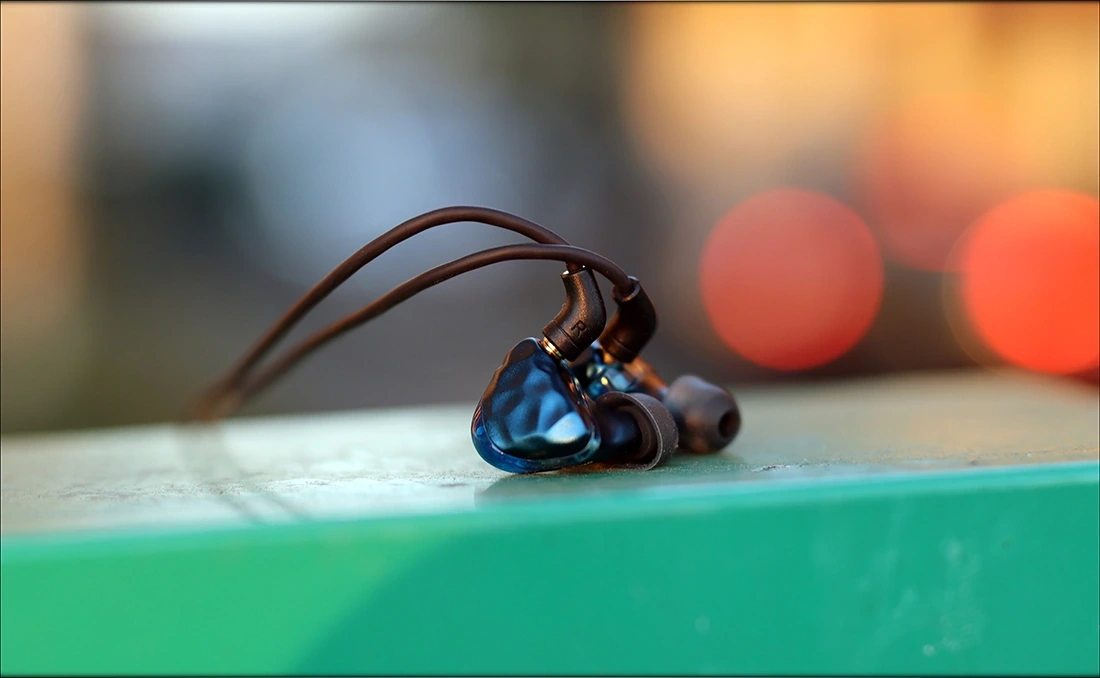 Introduction
IKKO Audio is a Chinese manufacturer of audio products, with offers ranging from DACs to Dongles to IEMs, and they even have some high-end options for music lovers, although I only heard their entry-level offerings so far. Most of their focus is placed on offering a price to performance ratio as high as possible, and offering high customer satisfaction, along with good products that have fair build quality, and great reliability. So far, they have delivered well, and have some of the better Chifi products made to date, although they are rather new on the Audio Market. If possible, I recommend purchasing their products from Amazon and local sellers, the same as I do for all producers from China as a rule of thumb, as shipping back and forth can often exceed the value of the product. 
It should be noted that I have absolutely no affiliation with IKKO, I am not receiving any incentive for this review or to sweeten things out. I'd like to thank IKKO for providing the sample for this review. Every opinion expressed is mine and I stand by it. The purpose of this review is to help those interested in IKKO OH1S GEMs IEMs find their next music companion. 
Product Link
You can grab one from www.amazon.com here: https://amzn.to/3shwUjS
If you're in the UK, you can grab one from www.amazon.co.uk here: https://amzn.to/3sdVMJj
And if you're from Europe, you can grab one from www.amazon.de here: https://amzn.to/34ZR1uq
Packaging
First things first, let's get the packaging out of the way: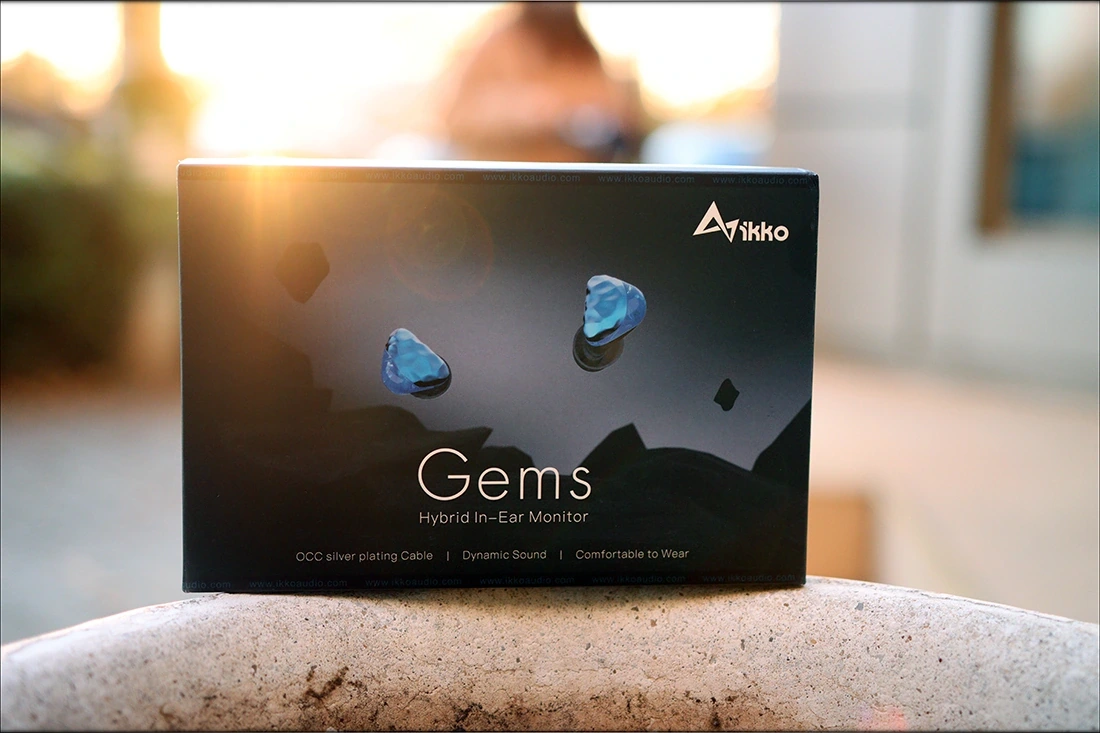 The package of the Gems is cute and dandy, and like all of their IEMs, they have a colorful package with anime and artistic drawings, rather than a cold and professional approach. What's in the box:
1 pair of OH1S 6 sizes of silicone eartips

3 x sizes of sponge (i-palnet)

1 x MMCX-3.5mm cable 

Leather storage box

1 x Metal logo brooch
Build Quality/Aesthetics/Fit/Comfort
The Build Quality of the GEMs is superb, and they are blue in color, thing which I loved a lot, as they look really nice. IKKO designed OH1S with their SVAS technology, or Separating Vector Acoustics System, a way of using the IEM enclosure to model the sound of OH1S Gems. This is not something I mention usually, but most IEMs do not have any usage for the IEM shell, and the drivers, even for dynamic drivers, are enclosed in a plastic enclosure and separate from the driver shell in the back. There are exceptions, but for the best reliability, the vast majority of IEMS will have the driver enclosed in a plastic mold to protect it from physical impact and to keep the performance consistent regardless of how the cables behind the driver move, as all IEMs with detachable cables have some extra cable between the connector and the driver. 
IKKO uses a 10mm dynamic driver, combined with one Balanced Armature for OH1S GEMs, and this is a 33518 BA from Knowles, a driver that has been seen in a few other IEMs as well, such as FiiO FH1S, TRN TA2, Jade Audio EA3, and even IKKO Obsidian OH10. The driver is fairly high-end, with a price tag of about 8USD per piece on Aliexpress, which is high for audio drivers. The cable of OH1S GEMs is a silver-plated copper cable, with a nice build quality, and it is detachable, based on an MMCX connector. The cable also has soft ear guides, which I do not dig every time, but they are soft enough to not produce any discomfort with OH1S GEMs. 
Subjectively speaking, OH1S GEMs is an IEM with a nice cable that's slightly springy but not overly microphonic. There is some minor microphonic noise if you finger punch the cable, but none from brushing it against my clothes or beard. They have MMCX connectors that rotate freely, but they sit well in my ears while I'm wearing them. IKKO used proprietary tips that looked like I would complain about when I received the IEMs, but which provide perfect comfort and which are much better for my ears than your average silicone tip that Chifi IEMs come with. Not only the shape, but the silicone used is closer to Azla Xelastec, very sticky, which helps create seal easier, and OH1S GEMs are very comfortable to wear. 
They provide a fair amount of passive noise isolation, between 15 dB and 25 dB of passive noise isolation, depending on the frequency we're looking at, along with minimal leakage. OH1S is fairly easy to drive, and won't need a high-end source, iBasso DC05, HIFI Walker H2, Matkar Spectra X2 and iFi hip-dac2 making perfect pairings with OH1S. They scale minimally with the source, so your experience will be similar even with smartphones, as long as you're happy with the overall loudness they provide. The 32 OHMs of impedance, paired with the 109dB of Sensitivity indicate that OH1S won't be very hiss prone either, and indeed I did not notice much hissing with any of the sources I paired them with. 
The carrying pouch won't offer them much protection from crushing, but will protect them from scratches, and OH1S is, aesthetically speaking, quite pleasing. I like the blue design, and they have a modern – ergonomic shape that I feel good wearing while out and about. Although OH1s is a hybrid IEM with one dynamic driver and one Balanced Armature, they provide a really coherent presentation with a quick and resolute bass. 
Sound Quality
I have allowed IKKO OH1S GEMs quite a bit of burn-in before writing today's full written review, not because they need it, or because IKKO recommends, but because I wanted to be fair towards them, and allow my mind and ears to get used to them as well. For taking the written sonic impressions I have been using mostly high-end DAPs as I have those lying around my work desk, including Astel & Kern SE180, iBasso DX240, Lotoo PAW6000, and Dethonray DTR1+ Prelude. You will be okay with most sources, and OH1S Gems are not very picky and needy. 
The sonic signature of OH1S Gems can be described as resolute, clean, and very quick, having excellent dynamics, and a full bass that extends well in the 30 Hz range, plus a treble that also extends nicely as high as 15 kHz – 16 kHz. The whole presentation is mostly natural-neutral without a very strong emphasis on the lows or the treble, bringing everything naturally in line, being at times a bit linear, but also edging on slightly V-shaped, depending on the source and the music that is being played. OH1S is fairly natural, and instead of forcing their character strongly on the music they are playing, they present music as it was recorded, highlighting the advantages and disadvantages of the time and effort that went into each album that they play. 
Speaking of the bass, it is actually going to be a double sided edge for OH1S. The bass is quite quick, detailed and can keep up with music regardless of how quick your music is, but the sub bass extension rolls off gently at about 30 Hz. The main bass is quite natural edging towards neutral, having a good body and amount, but not being quite as enhanced as the bass on OH1. The bass is slightly better than that of OH10, which is more resolute, but doesn't necessarily have a better presentation of the lows. The bass of OH1S fits perfectly with all music styles, except for rap, where something that extends more in the ~20Hz area like FiiO FD3 may be more recommended. Rock and Metal, including bands like Machinae Supremacy are perfect with OH1S. 
The midrange of OH1S are extremely coherent, slightly bright and thin in presentation, and it presents music with a ton of detail. Female voices in particular sound really clean and natural on OH1S, very musical and fluid. The coherency IKKO managed to get out of a hybrid design is surprising, and the overall presentation suits basically any pop, electronic, kpop, jrock, and female led band. Even Billie Elish sounds really musical on OH1S, and rock / heavy metal is pure heaven played by IKKO OH1S. Iron Maiden in particular sounds nice, having a really musical and fatigue-free presentation in the mids, but still having a ton of sparkle and air in the upper midrange and the treble. 
The whole presentation is natural, but the treble has excellent extension, considering that most of the competition tends to roll off before 12 kHz, and OH1S climbs as high as about 16 kHz, having a ton of air and some well deserved brightness that will make rock, metal and pop music simply pop and pinch when it has to. The whole presentation is musical and enjoyable, and works well with almost all music, including rock, pop, electronic, jazz, and heavy metal. Music recorded before the loudness war sounds considerably better on OH1S. The soundstage of OH1S is fairly natural and well defined, and they have a better instrument separation than they have soundstage width. Width is higher than depth, especially because they have a more peppy treble, but not a lot of bass in quantity. 
Comparisons 
IKKO OH1S GEMs vs 7Hz Timeless (143.10 USD vs 220 USD) – Both IEMs are comfortable, but OH1S is smaller physically, lighter and the cable is thinner, making all of the construction more comfortable. When you will lose the tips of OH1S, they are done for, because they use proprietary tips, so better hold on tight to your tips, while with Timeless, you can get aftermarket tips, including foamies to experiment with their sound. Speaking of the sound, Timeless has a stronger treble, and a bolder bass, being more v-shaped and more aggressive, more dynamic and a bit more punchy. Timeless is perfect for all music styles, as long as you fancy a more V-shaped signature with good detail, while OH1S Gems are perfect as long as you're into a more natural and revealing presentation that focuses on a quicker bass, and as long as it isn't rap. 
IKKO OH1S GEMs vs Tin Audio T5 (143.10 USD vs 130 USD) – Tin T5 is a unique IEM, because it actually manages to sound brighter than OH1S, but not necessarily in a good way. The overall comfort is generally better on OH1S, as it is lighter, more ergonomic, and the tips are of a higher quality than those included by default with T5. The biggest drawback with T5 is the treble, which can be harsh and fatiguing, and I didn't shy from mentioning this in its full written review, so I will say it again here, T5 is quite aggressive, and OH1S is a good example of how you can increase the treble without getting too harsh and aggressive. The secret is that OH1S has a slightly wet texture to sound, making things a bit splashy rather than metallic and harsh. The bass has a quicker speed on OH1S, and I generally would consider it to be a good alternative to t5, although it costs a bit more. 
IKKO OH1S GEMs vs Dunu Falcon Pro (143.10 USD vs 220 USD) – The comfort of Falcon Pro is similar to that of OH1S, and although Falcon PRO has a larger body, it is really ergonomically designed, and in my ears both feel really comfortable. I prefer having universal tips like Falcon PRO has, since you don't risk ending up with a paperweight when you lose the tips. The sonic presentation is really clean on both of them, but Falcon PRO has a bit more warmth, and quantity in the bass, it sounds fuller, and deeper than OH1S. Both of them tend to gently roll off before hitting 20Hz, but Falcon PRO seems to extend a bit better and keep more energy in the lows a bit lower than OH1S. The midrange is a bit thinner and brighter on OH1S, and a bit warmer and fuller on Falcon PRO. The treble extension is a bit higher on OH1S, which seems to have more air, at the risk of actually being a bit more fatiguing than Falcon PRO. Falcon PRO costs a bit more, but the total level of detail and resolution is comparable, IKKO doing their best to steal the spotlight from the competition any way they can. 
Value and Conclusion
IKKO Delivers excellent value once again, and they provide exactly what they're known for, an excellent product for the price, with a nice package, good ergonomics and a resolute, clean sound. In fact, OH1S makes an even more compelling offer than previous IKKO IEMs, but it provides a whole new sound, different from all competition, so it doesn't replace any of the previous releases from IKKO, and it does sound quite different from OH1, so they practically designed and created a whole new product in their OH1S.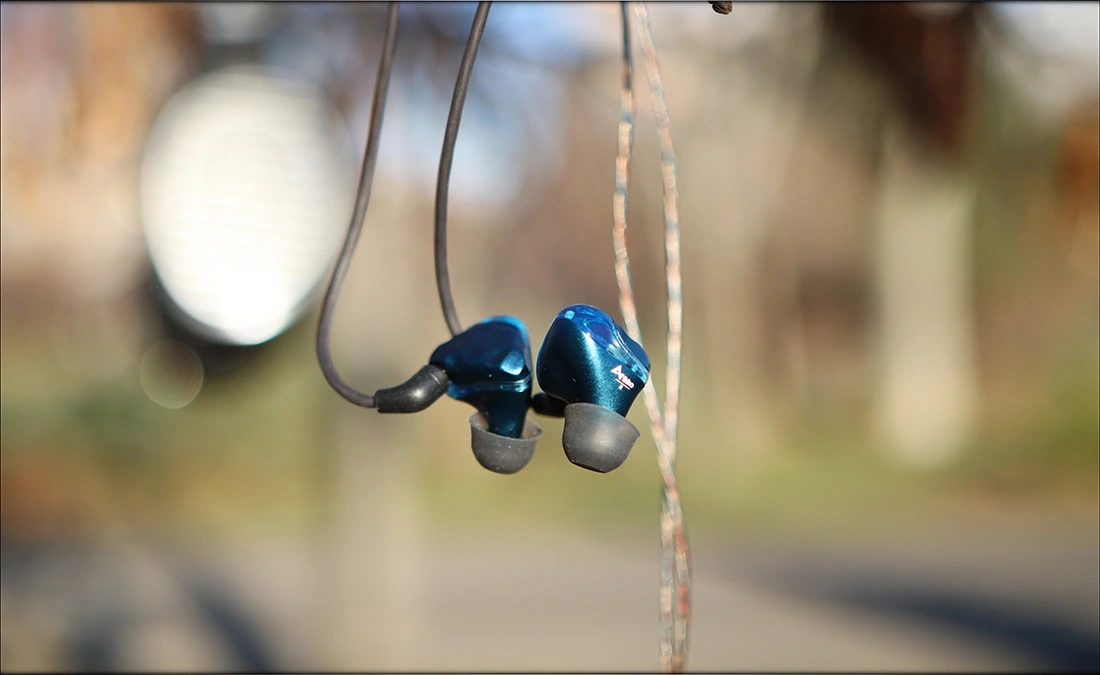 At the end of the day, if you're looking for a revealing, detailed, snappy and quick sounding IEM with a musical midrange, but a ton of details, good instrument separation and dynamics, IKKO OH1S Gems is an excellent option and should bring a smile to your face for days to come. 
Product Link
You can grab one from www.amazon.com here: https://amzn.to/3shwUjS
If you're in the UK, you can grab one from www.amazon.co.uk here: https://amzn.to/3sdVMJj
And if you're from Europe, you can grab one from www.amazon.de here: https://amzn.to/34ZR1uq
---
---
--- Please remember to stay safe, and always have fun while listening to music!---
 - If you have a dime to spare, and donate, to help us with electricity and work expenses, it would make my day much brighter, as it would help me improve things around the website and increase the frequency of my posts - 
---
Full Playlist used for this review
We listened to more songs than those named in this playlist, but those are excellent for identifying a sonic signature.  PRaT, Texturization, Detail, Resolution, Dynamics, Impact, and overall tonality are all revealed by those songs. We recommend trying most of the songs from this playlist, especially if you're searching for new music!
https://www.youtube.com/playlist?list=PL_cjBXGmwSHSdGcwuc_bKbBDGHL4QvYBu
--- Contact Us ---






---
---