Dunu Falcon PRO – Prime Performer, Music Reformer
It isn't every day that I get to review something truly impressive, and Dunu has always delivered before, at least sonically. Today we will study how the 220 USD Falcon Pro IEMs sound like, and whether the comfort of the new Dunu IEMs lives up to their sonic name. Given the affordable price point, but the popular nature of Falcon Pro, I have chosen a few formidable competitors for it, including 7Hz timeless (220 USD), FiiO FH5S (280 USD), MAS X5i (300 USD), and Kinera Freya (250 USD).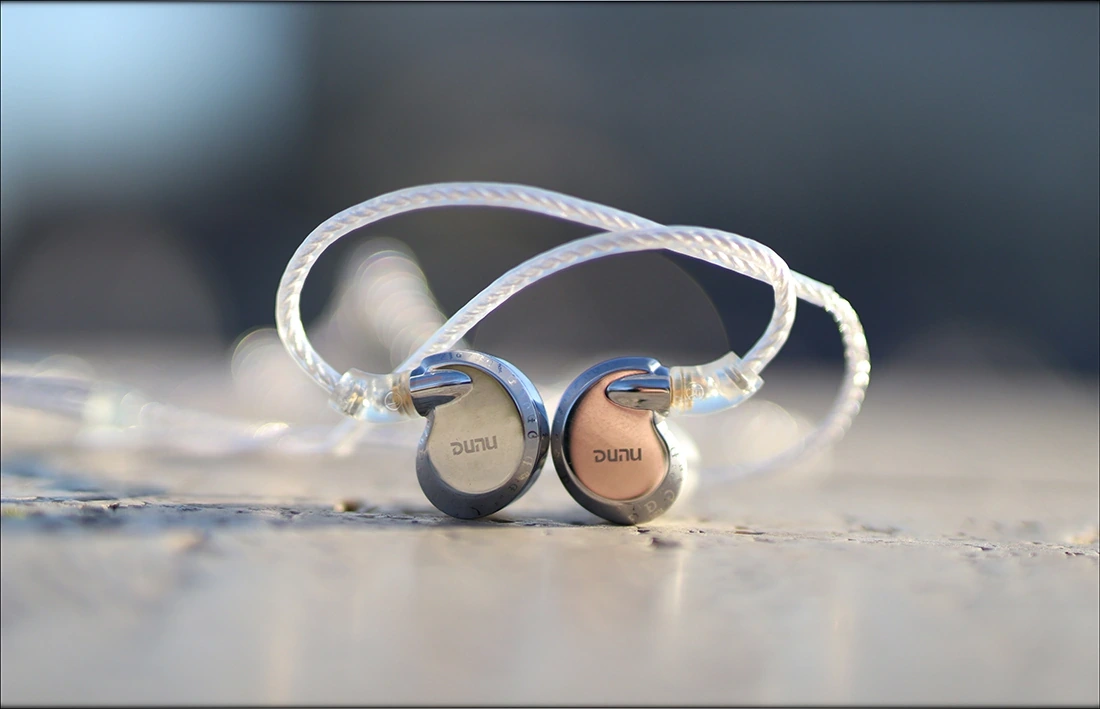 Introduction
Dunu has become such a large and well-known company with a good name, that you wouldn't even remember that they started off as a brand sub-contracted by FiiO to make IEMs for them, when FiiO were at their beginning of IEM creation. Through the years, Dunu released and designed many different IEMS, but all of them followed the same sonic purpose, a musical, easy to listen to sound, with excellent dynamics, and good detail. They usually sound much better than their price point indicates, and Dunu has had one of the best build quality standards out there, with almost no returns, and hardly anyone ever complains about their IEMs. All in all, if you want to order Dunu IEMs, you can get them from stores like Linsoul, and Amazon, to have double the protection, and although Dunu has USA based representation now, you're still best off purchasing from Amazon, since the shipping, problem solving, and eventual returns if you're not fully satisfied are the quickest from them. 
It should be noted that I have absolutely no affiliation with Dunu Topsound, I am not receiving any incentive for this review or to sweeten things out. I'd like to thank Dunu for providing the sample for this review. Every opinion expressed is mine and I stand by it. The purpose of this review is to help those interested in Dunu Falcon Pro find their next music companion. 
Product Link
You can grab one from Amazon.com here: https://amzn.to/33tB0ff
If you're in the UK, you can grab one from Amazon.co.uk here: https://amzn.to/3nwAiVi
And if you're from Europe, you can grab one from Amazon.de here: https://amzn.to/3Iarf4h
Packaging
First things first, let's get the packaging out of the way: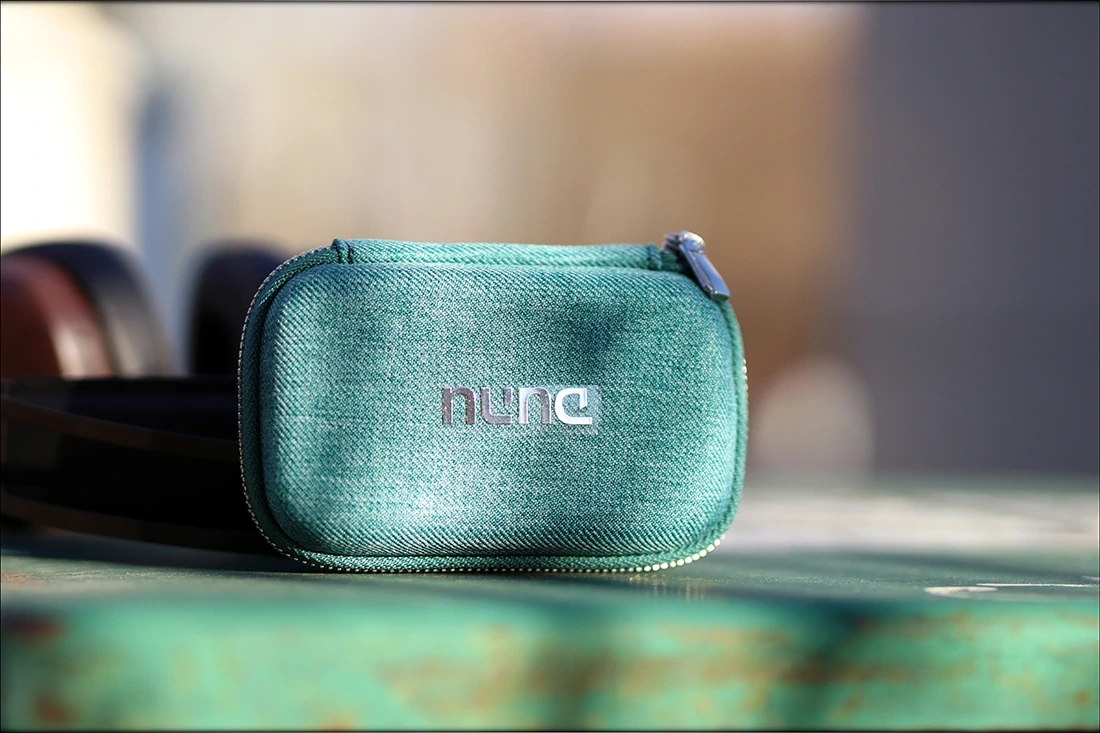 The package of Falcon Pro is unique, and this year, it is a golden box among my black and white packages of IEMs. This is at a literal level, because the package has a golden color, and if you didn't know any better, you'd think this is the package for a Dolce&Gabbana perfume. The package is not only interesting in aesthetics, but includes a really welcome large carrying case, and no less than 10 pouches of accessories.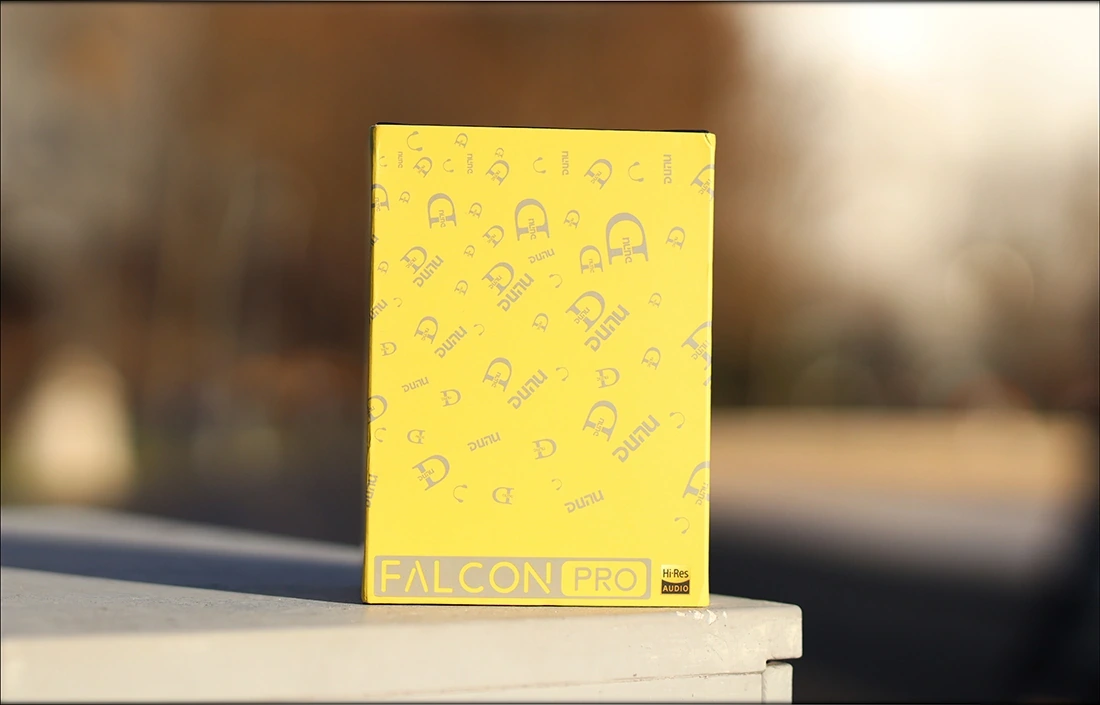 The package is really nice, and deserves a round of applause:
Collection of tips, with 4 types of silicone tips, each coming in 3 sizes 

Cleaner tool

3.5mm to 6.3mm adapter

Cleaning cloth

Rubber rings for the detachable sonic bore

2.5mm jack and 4.4mm jack (Falcon pro comes with 3.5mm jack installed, but you can replace it)

Two extra sets of bores, each with varied lengths

The cable 

The IEMs 

A little pouch to keep each IEM in for avoiding scratches during transport. 
Build Quality/Aesthetics/Fit/Comfort
Dunu Falcon pro feels very under advertised to me, since it comes with so much, yet even the company barely made enough announcements for the amount of tech inside of Falcon Pro. The use a one dynamic driver configuration, with the code Eclipse for Falcon Pro. The same driver tech can be found on their more expensive models as well, like Luna and Zen Pro, but they all have a different driver, just constructed similarly. We have a Multipath Airflow Management with Falcon Pro, which basically means that they created openings / ventilation both behind and after the driver, to increase the damping and create a wider soundstage.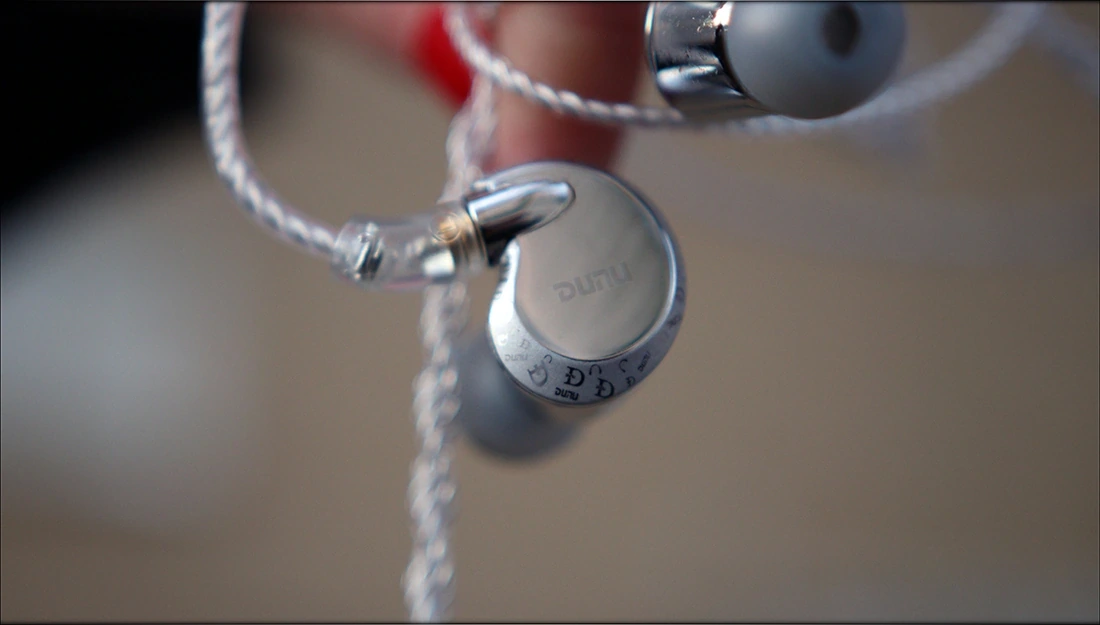 Speaking of soundstage, Dunu Falcon Pro comes with 3 sets of bores, each in their own size, basically bringing the driver closer or farther away from your eardrum. The differences between those nozzles are noticeable, and they go from Falcon Pro sounding forward and aggressive, to sound wider and more relaxed. The reference nozzle seems the most natural, and has the best balance from them all. Dunu also implemented a dual Chamber inside Falcon Pro, for controlling the tonal response and suppressing resonance inside the IEM. 
The cable is another interesting part, as Falcon pro is the most affordable IEM in the whole world with a modular cable, and their cable is no joke either, being a premium 6N Monocrystalline, Silver Plated copper Litz cable. You can easily switch between 2.5mm, 3.5mm and 4.4mm jacks with the cable, by just pulling on the latch release metallic band at the end of the cable, and shoving in the new cable. The cable is not springy, but is slightly solid, plus slightly tangle prone, so I recommend using the cable separator when wrapping it up for storage. 
In terms of subjective usage, Falcon Pro is really ergonomic, every system and component works well, and they are one of the best finished IEMs on the market right now. This means that there are no uneven surfaces, no corners or sharp edges, and the entire construction is smooth and well-thought. In fact, one of the best parts about Falcon Pro is the ergonomics, as Dunu has been learning and improving with every release, Falcon Pro being one of the most ergonomic and comfortable IEMs I have tested to date. Thanks to the over-the-ear design, there is no microphonic noise when walking or running, and no driver flex, thanks to the high amount of ventilation present on Falcon-Pro. 
Falcon Pro does not isolate well from outside noise, as they are open, and you will hear keyboard typing and such. On the other hand, they do not leak very much, and people around me are not bothered by my music, even if I listen relatively loud. 
I have been using a selection of sources for driving the Falcon Pro, and happily none of them doesn't present any hissing, or background noise, on either 4.4mm balanced connectors or on single ended connectors. They are about as hard to drive as IMR Ozar, needing between 60 and 75 of volume on the Astell & Kern SE180 for a satisfying experience. Falcon Pro can take extreme volume with zero distortion, and will happily play well at any volume from quiet to ear bleeding levels. The headroom is great too, so you can apply EQ if you feel like you need any further EQ above the tuning bores and use specific tips for your best comfort and listening experience. 
Sound Quality
To get the sonic impressions for Falcon Pro, I have been using high-end DAPs like iBasso DX300, iBasso DX240, Astell & Kern SE180, Astell & Kern A&Ultima SP2000T, and Lotoo PAW6000. All of them can drive Falcon Pro well, and none of them doesn't have any hissing or background noise. The general signature of Falcon Pro is really clean, detailed, V-Shaped with a strong and bold sub-low presentation, and a clean, open airy and sparkly treble. The midrange has an open and slightly bright signature, with excellent imaging, and a huge soundstage. The sound can be described as smoothly textured, and generally natural with all music styles. 
The bass of Falcon Pro is deep, bold and authoritative, with good extension as low as 20 Hz. The bass has most of the energy between 35 and 80 Hz, with some extra strength above 150 Hz as well. This means that music is warm, fluid and generally satisfying, with a good body. Falcon Pro has an open and wide bass presentation, thanks to its very open design, but this means that the punchiness is slightly lower than more closed and isolated designs. Most of their punchiness is from the upper bass all the way to the lower treble, and although the mids are the most punchy element of their sound, Falcon Pro sounds like the treble and the bass are both tuned slightly louder than the midrange. The bass is pretty much to what you find in live presentations, although the absolute sub bass presentation is a bit shy of the main bass, mid bass and upper bass. 
Using the longer nozzles that are named Atmospheric Interpretation will provide a vague sound, some sonic depression, and I do not recommend relying on them for an increased stage. Using the Transparency nozzles makes the sound more aggressive, but also more balanced, with a more forward midrange. I like this presentation quite a lot, and I find it to be the most balanced one. This being said, the Reference is more balanced, cleaner, and more laid back, easier to listen to with a wider selection of music, like rock and metal. Given that we mostly hear midrange in music, if you're listening loud, or feel that the mids are distant, using the transparency nozzles is recommended to bring it closer to your ears. The bores have no high end filtering, so the treble will largely be the same among them.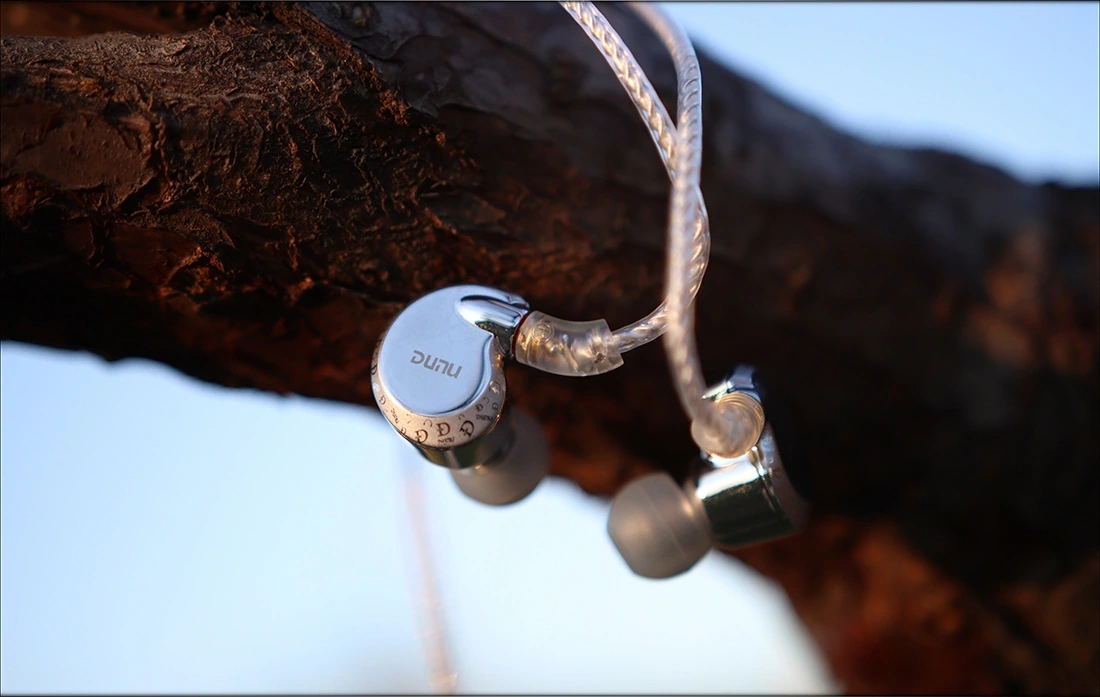 The midrange of Falcon-C is really open, clean, and detailed. The focus is not on micro details, but macro details, with texture being presented smoothly and fatigue-free, Falcon Pro being easily enjoyable even with harsh records, and music that was recorded in poor conditions. Given their slightly bright tuning in the mids, this is a welcome change, and Falcon Pro simply sounds open and lively, without being fatiguing, harsh or metallic. I love the fact that I can crank the volume extremely high with no fatigue, and Falcon Pro still is enjoyable, dynamic and interesting. 
The Treble presentation is clean, airy and bright. The overall tuning has some extra brightness in the whole midrange, but the treble isn't particularly bright, it is smooth, clean, but airy and energetic. Falcon Pro blends the idea of having an open and strong treble, with that treble being clean and fatigue-free. The general feeling is that they sound open and clean. No odd peaks and dips are present, so the general sound is fairly natural. 
Comparisons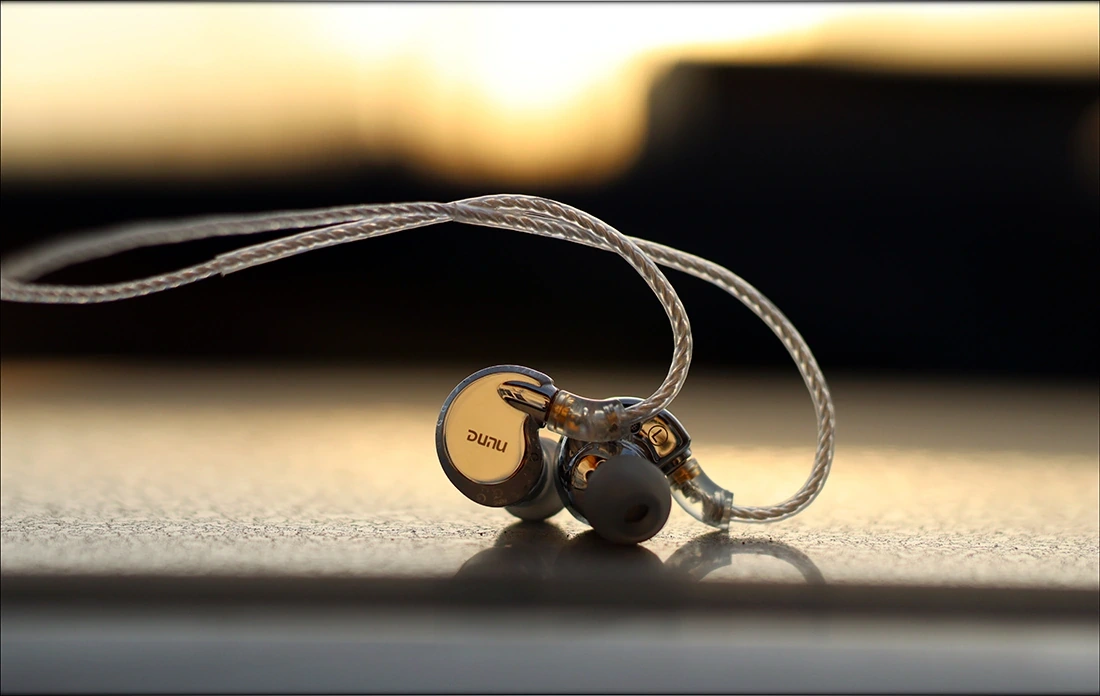 Dunu Falcon Pro vs FiiO FH5S (220 USD vs 280 USD) – Comparing Falcon Pro to FH5S is going to raise some questions, because the cable on Falcon Pro is actually on quality, if not a bit better than that of FH5S. The comfort is comparable between them, Falcon Pro having configurable nozzle length, so potentially more comfortable for a higher number of users. The overall sound is quite different. I like FH5S, it is a worthy upgrade of the original FH5, which was a sweet midbass-mid centric IEM, and the same can be said about FH5S, but Falcon Pro is far more open, wider, with more instrument separation, more space in the sound, and better bass delivery. 
Dunu Falcon Pro vs MAS X5i (220 USD vs 300 USD) – MAS X5i is larger in design, with larger IEM shells, and larger tips, which makes Falcon Pro more comfortable by default. The larger number of drivers on X5i amounts to better resolving abilities, but a slightly more metallic tinge for the upper midrange and lower treble. The soundstage is quite wide on both, and X5i has a fairly wide stage as well, but the treble is more airy, sparkly and more energetic on Falcon Pro, while it is smoother and gently rolled off on MAS X5i. The bass is heavier, stronger, and more punchy on X5i, with more sub bass quantity. The bass quality is similar between them, and both are natural towards slow in decay and textures, with a smoother presentation and enjoyable overall sound. 
Dunu Falcon Pro vs 7Hz Timeless (220 USD vs 220 USD) – Out of all the comparisons I decided to make, you're probably the most eager to hear about the Timeless versus Falcon Pro, especially as both are pretty raved about. To be entirely honest with you, I enjoy both of them, but Timeless is more of a fun basshead experience, while Falcon Pro is far more enjoyable in the midrange, for detail, clarity and dynamics. Timeless has more sub bass quantity, where Falcon Pro has a more rounded sound that's more natural, more open and with better overall macro detail. They are similar, but at the end of the day, I would take the improved aesthetic, more open midrange, and improved comfort of Falcon Pro, along with their customisable design, if you want a beginner IEM. If you're a veteran, neither won't be as fun as investing more in a better IEM, say like Dunu's better offers, DK-3001 PRO and others. 
Dunu Falcon Pro vs Kinera Freya (220 USD vs 250 USD) – Freya has a larger body, so it is less comfortable, but it has a more esoteric aesthetic, and also comes with a good default cable. The overall sonics are in favor of Falcon Pro, which sounds more open, more natural, with better detail and clarity. Even if you're after bass, Falcon Pro generally has better overall bass refinement and clarity, and Freya sounds quite dampened in general, having less treble, less brightness, but also less detail, Falcon pro simply being a better purchase at a lower price. 
Value and Conclusion
At the end of the day, you're not paying a lot of Falcon Pro, and at 220 USD, they can be considered a best buy IEM, just like 7Hz Timeless, an IEM that I've been enjoying greatly. Falcon Pro appeals to other listeners, and although they are bold and punchy, Falcon Pro is much less V-Shaped than the direct Timeless competitor, so Falcon Pro is easier to recommend to those who love some bass, love some sparkle, but also want mids and clarity with their music. 
Falcon Pro is great at providing an open stage, with good instrument separation as well as a clean stereo imaging, so they are compatible with a good selection of music, including Pop, Rock, EDM, Dubstep, Classical, Soundtracks and pretty much everything else that you may be listening to. 
I like Falcon Pro so much that it will take a place in audiophile-heaven's Hall Of Fame as an excellent purchase at 220 USD, and they will replace Falcon C as well as the old DK-3001, being a better overall purchase in 2022. 
At the end of the day, if you're looking for a high-end IEM at a midrange price, Falcon Pro provides the right wide, airy and clean presentation with a punchy bass that will keep you engaged and will never bother with metallic sounds. 
Product Link
You can grab one from Amazon.com here: https://amzn.to/33tB0ff
If you're in the UK, you can grab one from Amazon.co.uk here: https://amzn.to/3nwAiVi
And if you're from Europe, you can grab one from Amazon.de here: https://amzn.to/3Iarf4h
---
---
--- Please remember to stay safe, and always have fun while listening to music!---
 - If you have a dime to spare, and donate, to help us with electricity and work expenses, it would make my day much brighter, as it would help me improve things around the website and increase the frequency of my posts - 
---
Full Playlist used for this review
We listened to more songs than those named in this playlist, but those are excellent for identifying a sonic signature.  PRaT, Texturization, Detail, Resolution, Dynamics, Impact, and overall tonality are all revealed by those songs. We recommend trying most of the songs from this playlist, especially if you're searching for new music!
https://www.youtube.com/playlist?list=PL_cjBXGmwSHSdGcwuc_bKbBDGHL4QvYBu
--- Contact Us ---






---
---