Grell TWS 1 IEMs – Evolution Of Earphone Engineering
Created by the worldwide-renowned engineer Axel Grell, the 199.99 USD grell TWS 1 IEMS are a new chapter in the industry of IEMs, here to change how we feel and interact with TWS IEMs. Given their price point, TWS 1 will be compared to other high-end TWS Bluetooth IEMs, including GravaStar Sirius Pro+ (150 USD), 1More ANC TWS EHD90001TA (200 USD), Fostex TM-2 TWS IEMS (300 USD), and Master & Dynamic MW07 Plus TWS IEMs (300 USD).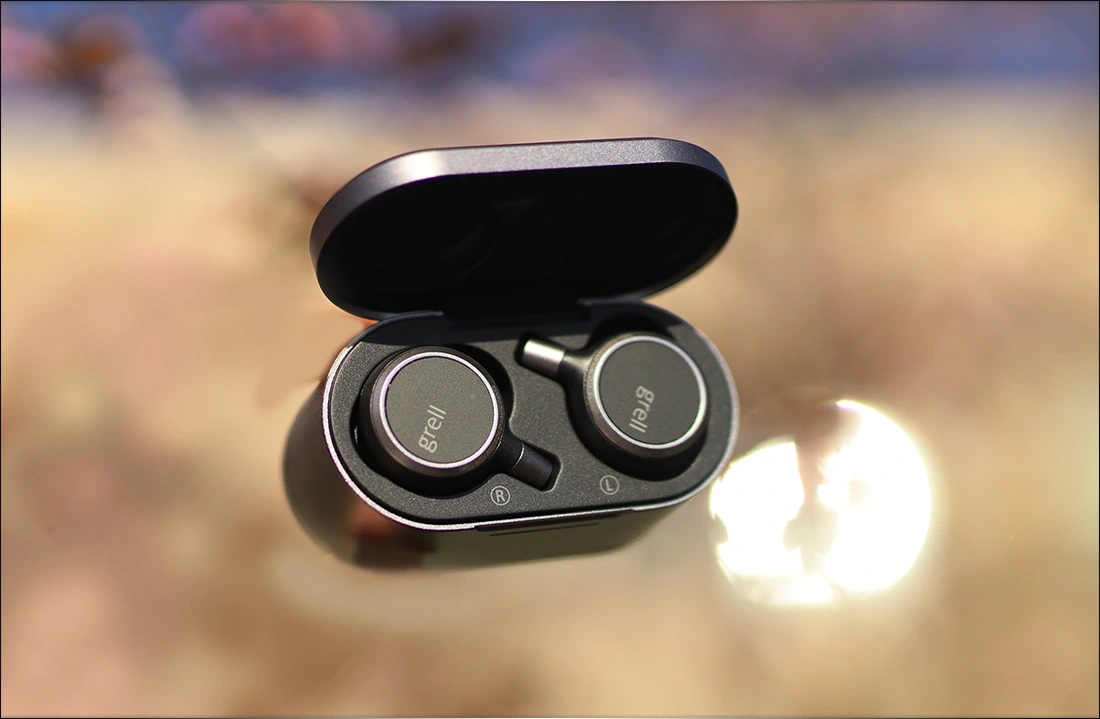 Introduction
It looks like although the German company Sennheiser hasn't designed or launched many new IEMs and Headphones over the past few years, the engineer Axel Grell has been working on new and interesting projects, and the TWS1 IEMs from the grell company are something new and unique. They aim to satisfy the new music listeners, those of us who are digitally connected and who are always on the go. The website is vibrant, high resolution, and although I don't quite like having elements move while I write a review (I have to check the website in a split screen setup to make sure I follow the technical specs), the grell company is here to stay. In fact, any company backed by Axel Grell is going to be around for a while, so warranty should be solved easily and the purchase experience should be fun with Grell TWS 1 IEMs. 
It should be noted that I have absolutely no affiliation with grell, I am not receiving any incentive for this review or to sweeten things out. I'd like to thank grell for providing the sample for this review. Every opinion expressed is mine and I stand by it. The purpose of this review is to help those interested in grell TWS 1 find their next music companion. 
Product Link
You can grab one from www.amazon.com here: https://amzn.to/36dSygZ
If you're in the UK, you can grab one from www.amazon.co.uk here: https://amzn.to/3Ecy5FP
And if you're from Europe, you can grab one from www.amazon.de here: https://amzn.to/3vb85qg
Packaging
First things first, let's get the packaging out of the way: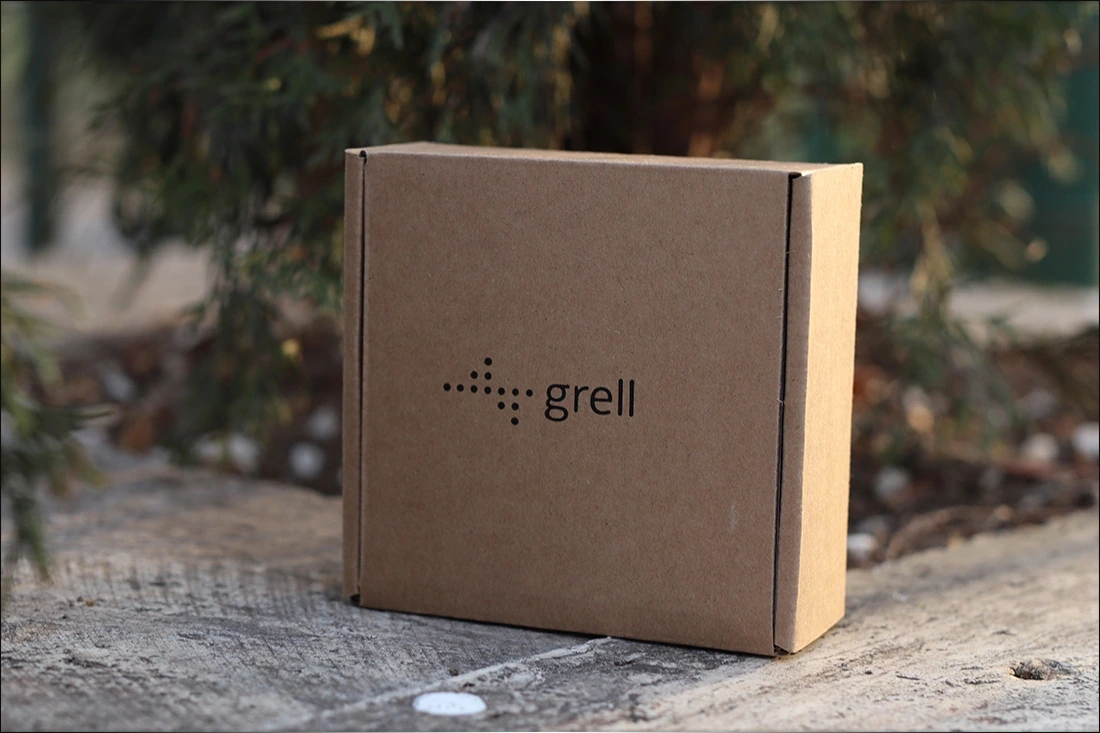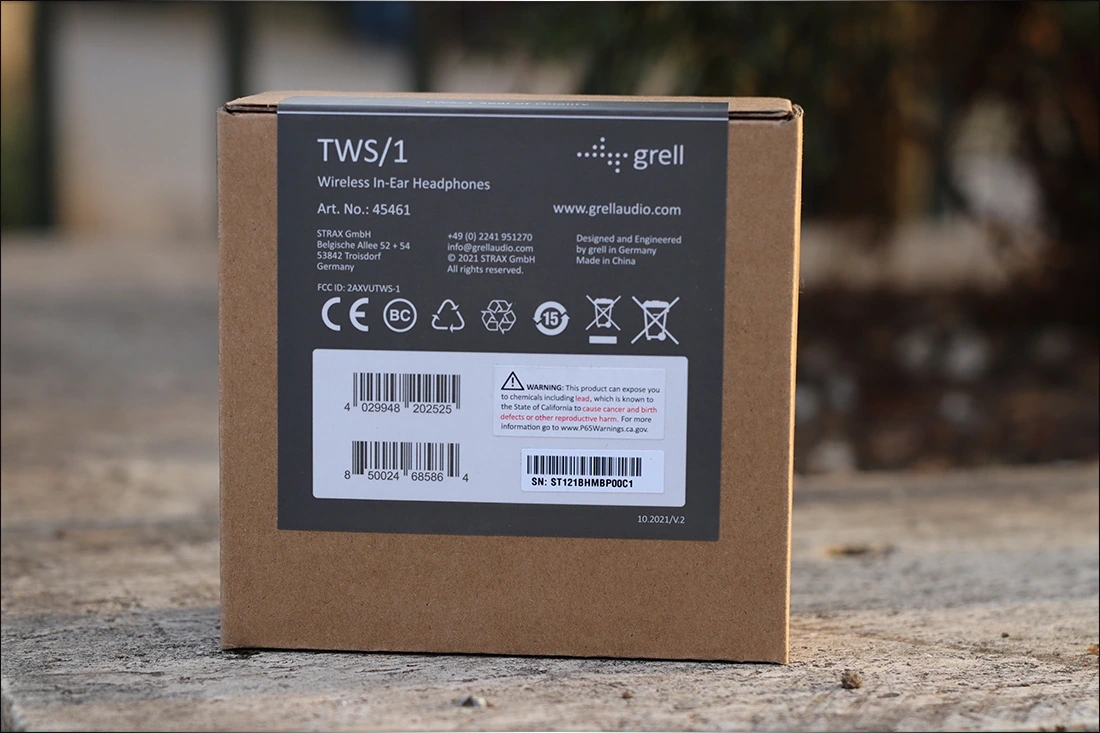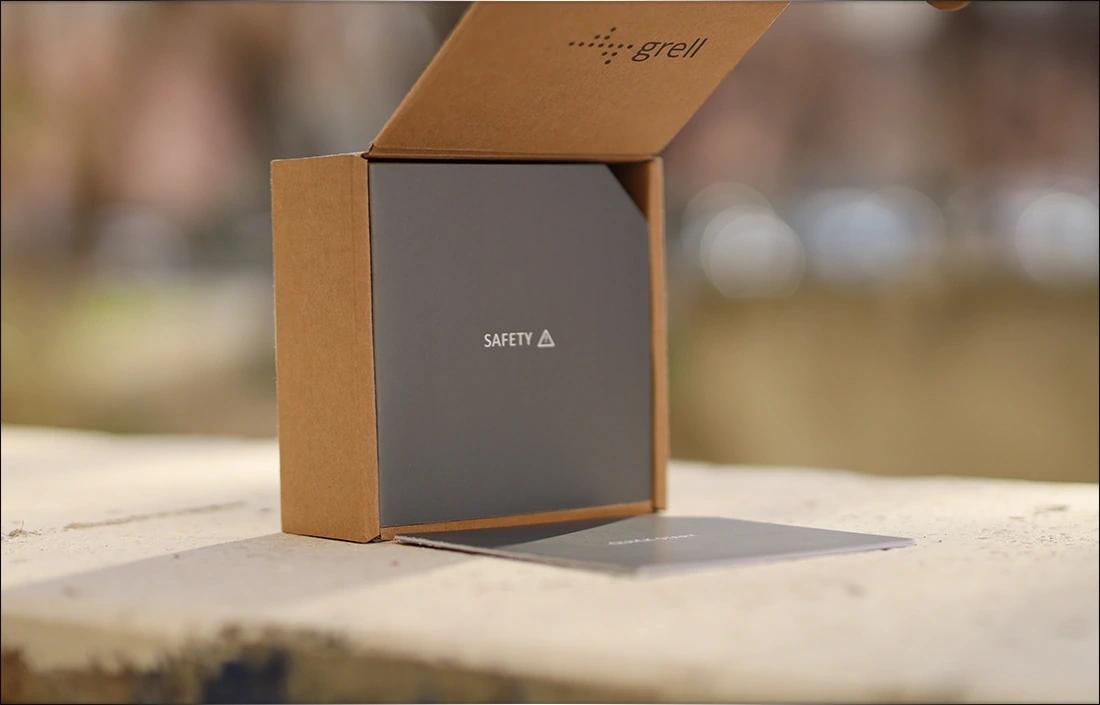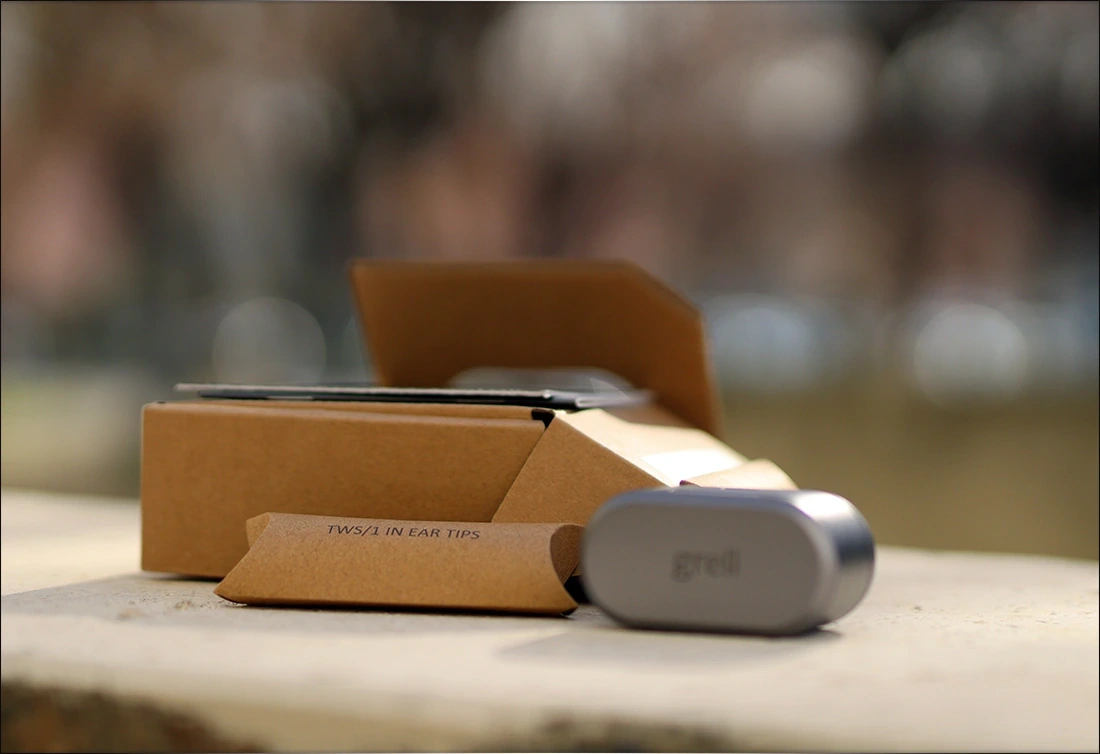 The package of grell tws 1 is entirely different from all the packages I've seen this year. They come in a box that's fully cardboard, but everything has purpose and design, the package is cleverly arranged, the IEMs do not come alone, and there's enough extras to make you go wow.
Inside the package, there's a nice selection of tips, including both three pairs of silicone tips, foam tips, and extra support wings for the grell TWS1 IEMs. 
Build Quality/Aesthetics/Fit/Comfort
At the technical level, grell TWS1 is surely impressive, and they have a large 10.1 dynamic driver made custom for them. There is also ANC or active noise cancellation, and a custom Axel Grell Noise Announce Reduction. There's a transparency mode, which basically mixes the outside noise with the music, and the IEMS have a maximum SPL of 105 dB, which can be a bit on the low side, and can be quiet, especially if you're a super loud listener. The IEMS have a soundID app support, which is more of a personalized EQ.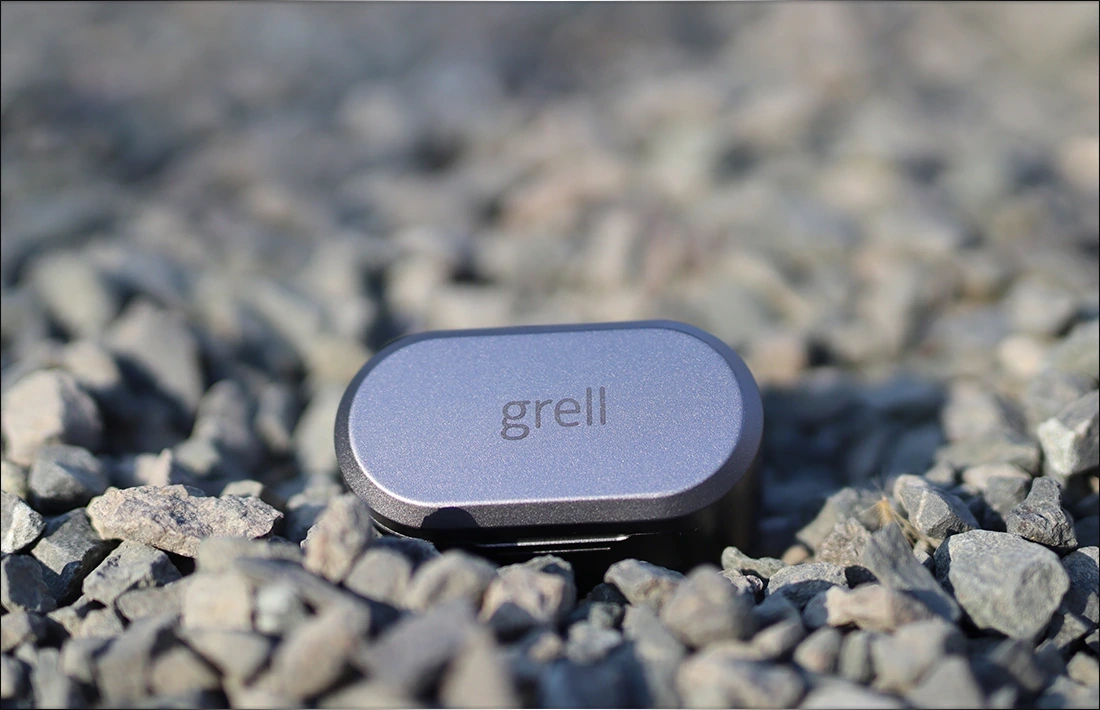 For those who want to take Grell TWS1 for gym, they have Splash Proofing with IPX4 rating, and a weight of 7.3 grams for each earbud. The connection is supported by a Bluetooth 5.2 chipset, the Qualcomm 5141, and is compatible with iOS, Android, windows and Mac. Grell TWS1 supports SBC, AAC, aptX, aptX Adaptive and LHDC. AptX HD and LDAC are not supported. 
The battery life of TWS 1 is ok, with 6 hours per charge, if you keep the ANC on, and with 4 extra charges in the case, up to 30 hours in total, from the moment they are fully charged, or 8 hours per IEM, if you keep the ANC OFF, which would sum up to 40 hours in total. I was able to squeeze about 4 hours and a half of play time at almost the maximum volume, and using aptX, which is fair compared to the standards tested, as most folks will not listen almost always at maximum volume, or with ANC on all the time. In fact, I think most people will keep the ANC turned off, and the volume somewhere in the 60% – 70%, which will get you 6 hours and a half of battery life per charge, so more than 30 hours in total, from the moment TWS1 is fully charged. 
The carrying / charge case is wireless charging compatible, and the IEMs have a touch gesture which seems to be working fairly well, at least compared to other TWS with gesture enabled. You can gently swipe the right ear to adjust the volume, or swipe the left ear from top to bottom or bottom to top for the next / previous song. If you touch the IEMs, you will hear where the microphone is, at the top, while the Ambient mode is turned on. You can use them stereo or mono, both for music listening or taking calls.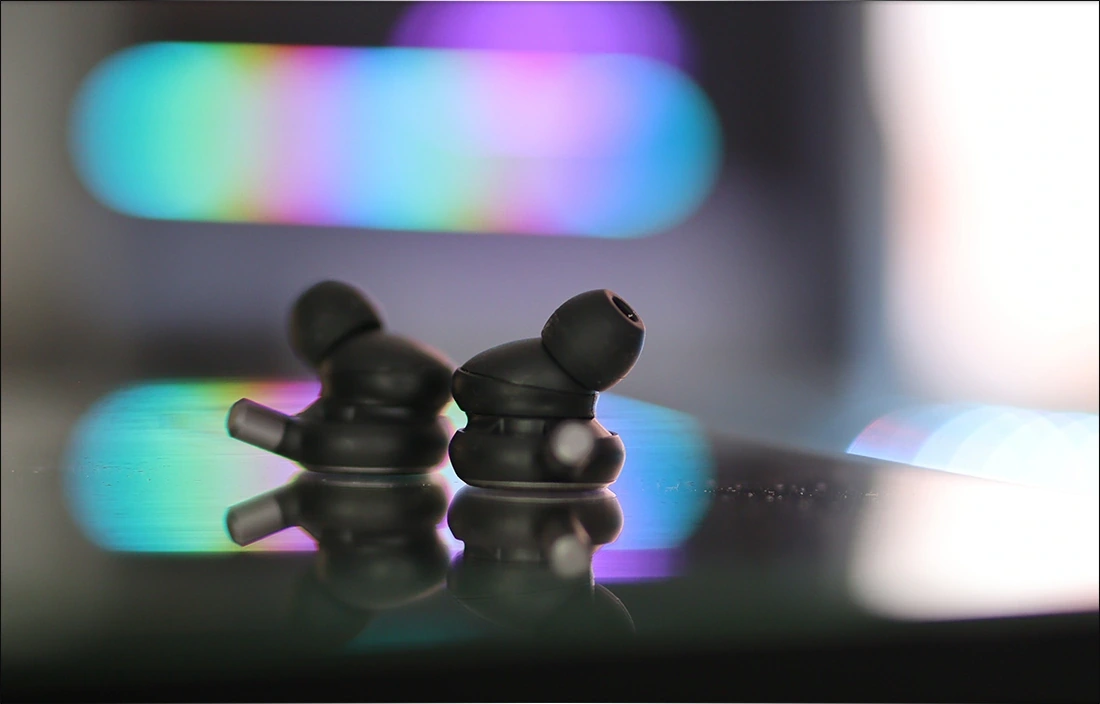 The transparency mode works pretty well, and with no music playing, you can hear the ambient noise at exactly the same volume as if you were not wearing the IEMs. This being said, there is a background hiss / noise present in this mode. With ANC turned on, grell TWS1 turns entirely silent, and this is the most silent and effective ANC I tested to date, or at least the least intrusive one. Seems like grell managed to actually make it in such a way that it never interferes with music. Pairing is quick and easy, signal strength and reliability is superb, I had zero dropouts through all of my tests, including walking, running, and pocket test. My smartphone, the Black Shark 4 allows me to use the grell TWS. 
In actual practice, the fit is good, the IEM shells are quite large, but they are quite light, so they sit well in my ears. The size may be an issue if you have small ears. Call quality is great, and up to the price point of grell TWS1. The microphone on grell TWS1 sounds better for others than my smartphone's complex array of microphone sounds like, so it is a total win if you need a high quality mic.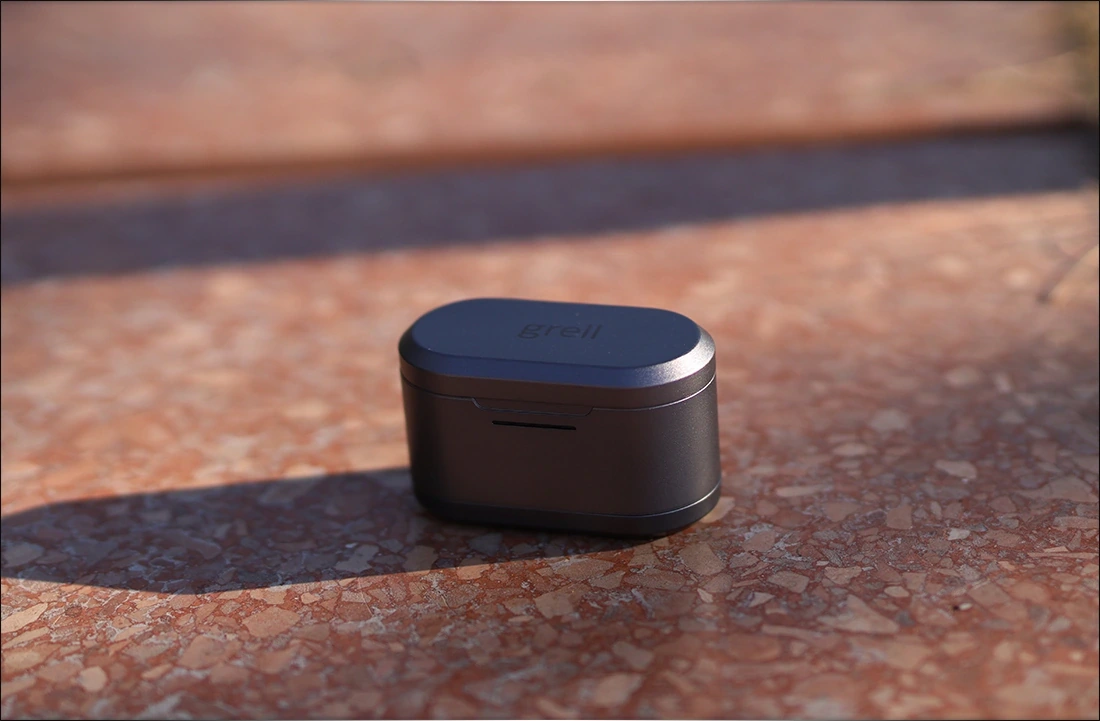 It takes quite a while to set up the SoundID feature, it requires updating the TWS IEMS, making an account, and a 5 minute hearing test / choice where you configure it. The SoundID app also supports most popular and even boutique IEMs and TWS Earphones. I personally prefer using EQ I can control directly and SoundID sounds worse to my ears than your average EQ. Having done the SoundID config multiple times, I strongly prefer the sound with it turned off 100% of the time, as it seems to considerably reduce the overall clarity and resolution of the sound, even if you pick the options with the most resolution, so the review will continue with all EQ options turned off. 
Sound Quality
Grell TWS1 is the only IEM I am ever going to be saying this about, but it sounds absolutely the same with the ANC turned on and off. ANC on it is super well done, and Axel Grell really managed to implement, for the first time in the history of mankind, an ANC mode that actually works without affecting your music. The other surprise is that the ANC actually works, and it can cancel the sound of my keyboard, or if there's music playing in the room on the speakers, fully, even if music is playing only at very moderate levels on grell TWS 1. Normal speech and even a crying baby should pose no issues on TWS 1 when it comes to ANC, as long as there is some music playing in them. With no music playing, the ANC function is much less effective. There is no hissing or background noise while no music is playing, the Bluetooth amplifier chips inside of TWS 1 are very well implemented, and while most TWS IEMs are fairly poorly implemented, TWS 1 is a well done option for music lovers.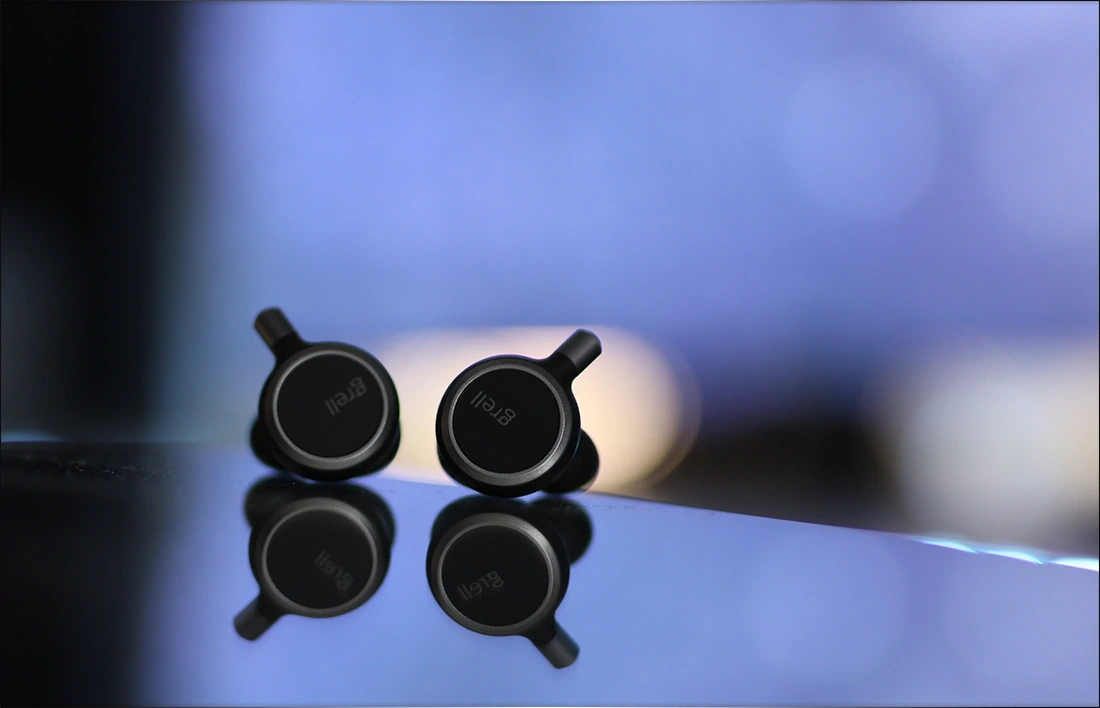 The maximum volume on grell TWS 1 is very good, and at the promised 105 dB, I can say that I am having a blast, and that they are very satisfying to listen to. The overall maximum volume is super good, and the final sound is generally clean, crisp, but with a really full and slightly overwhelming bass. The signature is wide, to the point of being holographic, but there's no Sennheiser headphone that TWS 1 sounds like, except maybe for a much more neutral and cleaner sounding Momentum 3 Wireless. This is how I would describe the grell TWS 1 sound to be like. The overall texture is slightly dry, but the resolution is superb for the money, and you can't really hear the Bluetooth compression algorithm going on. The bass extends as low as about 30-40 Hz, so it sounds full enough, and for the lighter and more comfy design of TWS 1, it sounds just right when it comes to impact and reach. 
The bass of TWS 1 is deep, full, and has a serious amount of extra juice below 120 Hz. The difference between the midrange and the bass in the region is of about 10dB, as shown in the graph on the grell website, which is great, because it can easily provide enough bass for when you're out and about. The bass is natural in texture, has a long decay and a fairly wide presentation. It sounds satisfying, impactful and punchy, all bass and drum hits have a really satisfying impact, and a chunky, full feeling to it. If I was to compare the bass of grell TWS 1 to any headphone I heard in the past, it reminds me the most of the Momentum 3 Headphones bass, full, thick, satisfying.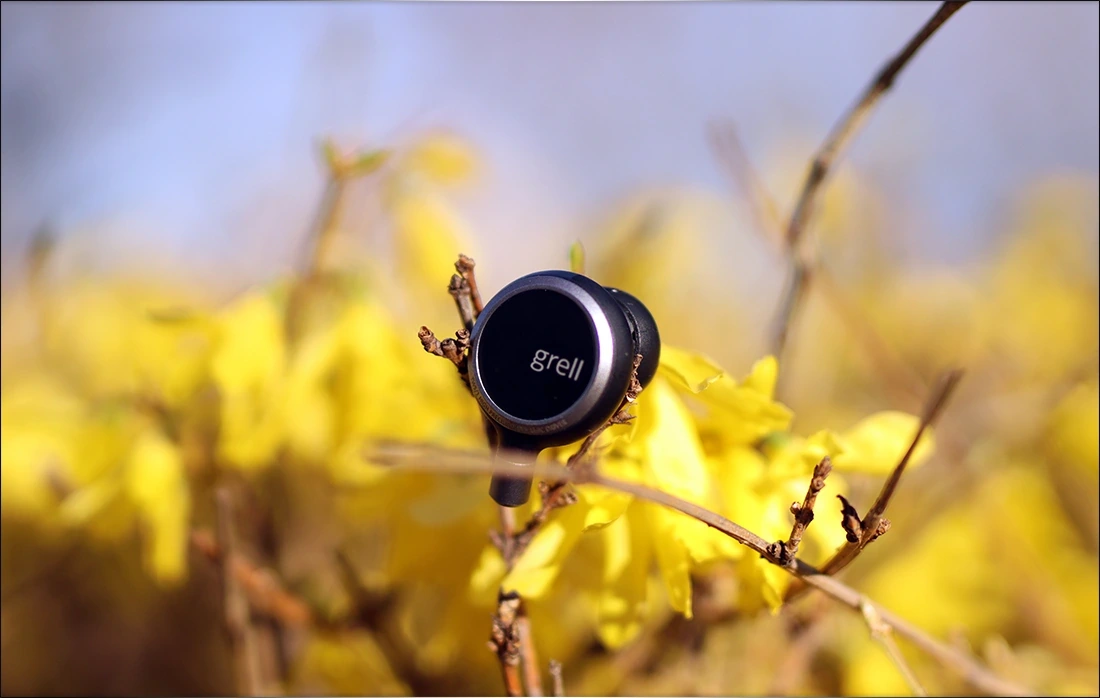 The full bass does not color the midrange too much, as the upper bass and lower midrange are 10 dB lower in volume than the bass, and the midrange is fairly clean, slightly recessed and doesn't have a dark or too thick presentation to it. In fact, the midrange is on the thinner side, which creates the sensation of super high resolution and detail, since it creates a stark contrast to the abundant bass and the lush presentation in the lows. The soundstage of grell tws 1 is wide, but also fairly deep, holographic. The instrument separation is super good, and the overall layering is super good as well. At least in simple, house / Electro / EDM / Pop songs, the sound is well layered and detailed. With more complex rock and metal, grell TWS 1 is still able to keep up, and even bands like Chugga Boom have a good amount of detail and separation.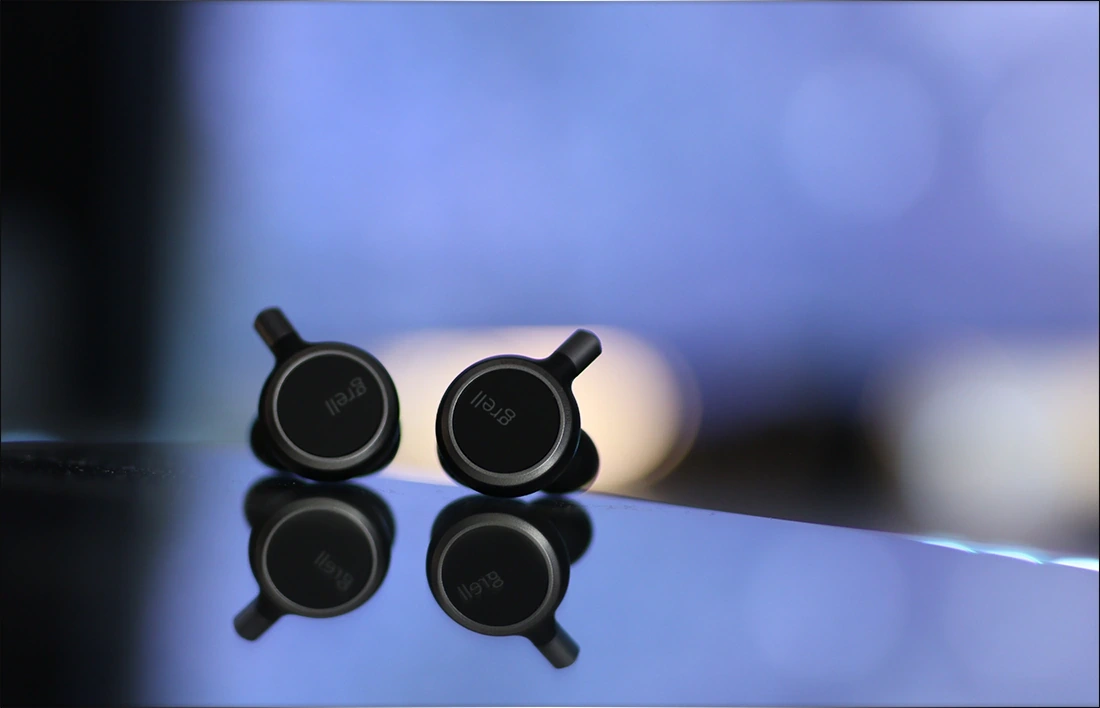 The treble of grell TWS 1 is clean, well extended as high as 16 kHz, and airy. The treble is not overly hot in the upper midrange / lower treble range, so despite the graphs on the grell website showing a pretty strong emphasis there, the treble sounds natural, clean, and airy. This helps a lot with the staging and overall resolution, as TWS 1 never gets too hot or fatiguing, instead being extended, clean and enjoyable. Cymbal crashes sound sweet and generally enjoyable, with TWS 1 showing how a well extended, bright, but well done and non fatiguing treble should sound like. 
Comparisons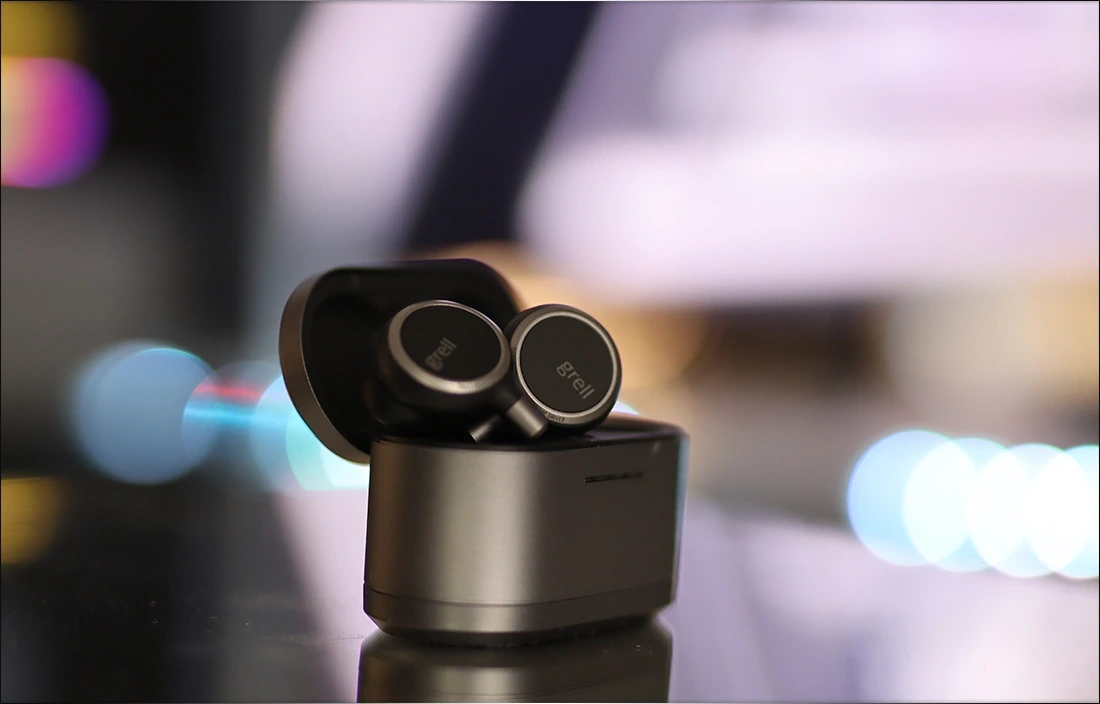 Grell TWS 1 IEMS vs GravaStar Sirius PRO+ (199 USD vs 150 USD) – GravaStar Sirius PRO+ is nice, they have a more ergonomic shape than TWS1, they are smaller and feel lighter when being worn, but they have less features, and TWS 1 really has a well implemented ANC function. The overall signature is much much warmer, thicker, fuller on Sirius PRO+ with a much smoother treble. The focus is less placed on details, and more on musicality and warmth with Sirius Pro +, so TWS 1 ends up sounding more detailed, more neutral, more airy, sharper, and more layered in the midrange. 
Grell TWS 1 IEMS vs 1More ANC TWS EHD90001TA (199 USD vs 200 USD) – We have two interesting IEMs, both with ANC, but the ANC implementation on TWS 1 is less intrusive, with less change done to music, and better overall effect when music is playing. The comfort is similar, ANC TWS being heavier, while Grell TWS 1 is lighter, but slightly more voluminous in size. The charging / carrying case is heavier, but more solid on TWS 1. The overall sonics are warmer, thicker, fuller on ANC TWS, with TWS 1 placing more emphasis on the overall clarity, resolution and air of the sound. TWS 1 sounds deeper, has more layering, and more details, plus a more neutral midrange and more neutral treble with better extension. 
Grell TWS 1 IEMS vs Fostex TM-2 TWS IEMS (199 USD vs 300 USD) – We have a more complex package in TM2, as they come with separate TWS module and IEM shells, for the price being a really good offer, but they have no battery in the charging case, as it is just a carry / charge cradle, more than a full case like the one that comes with TWS 1. I prefer the overall comfort of TM2 for running and jogging, but TWS 1 is lighter and more ergonomic for larger ears. The overall sonics are brighter, hotter and sharper on TM2, while TWS 1 has a good ANC implementation and will have a full, lower reaching bass, more impact, a warmer, more musical and pleasing sounding midrange, and a less sharp, but just as airy treble with slightly better resolution and detail. If you prefer more sharpness, and a more neutral sound, TM2 is more neutral, while if you prefer a more natural, warm and pleasing sound, TWS 1 should be the obvious choice here. 
Grell TWS 1 IEMS vs Master & Dynamic MW07 Plus TWS IEMs (199 USD vs 300 USD) – Overall comfort is slightly better on MW07 Plus as they have a smaller body and design, but TWS 1 are lighter and have better controls embedded on the IEMs. The ANC is vastly better on TWS 1 IEMs. The sound is fuller, bassier, warmer and darker on MW07, with more of an upper midrange emphasis which gives a stronger sound to pianos and certain female voices, including sopranos, while the sound is cleaner, more airy, more detailed, with better treble extension, and a more happy / natural tonality on TWS 1, having less upper midrange emphasis and more air in the overall sonics.  
Value and Conclusion
The value of grell TWS 1 is super good, as this is the first TWS IEM that I found to be able to play music, with ANC turned on, without butchering the music. It is also able to play super good details, have a good battery life, tons of bass, and a good maximum volume, making a fun listen. I still don't like the gestures as I tend to adjust my IEMS once in 15 minutes, and I make some mistakes, but the controls are helpful, clear and make sense. Grell TWS 1 is well designed, and well implemented.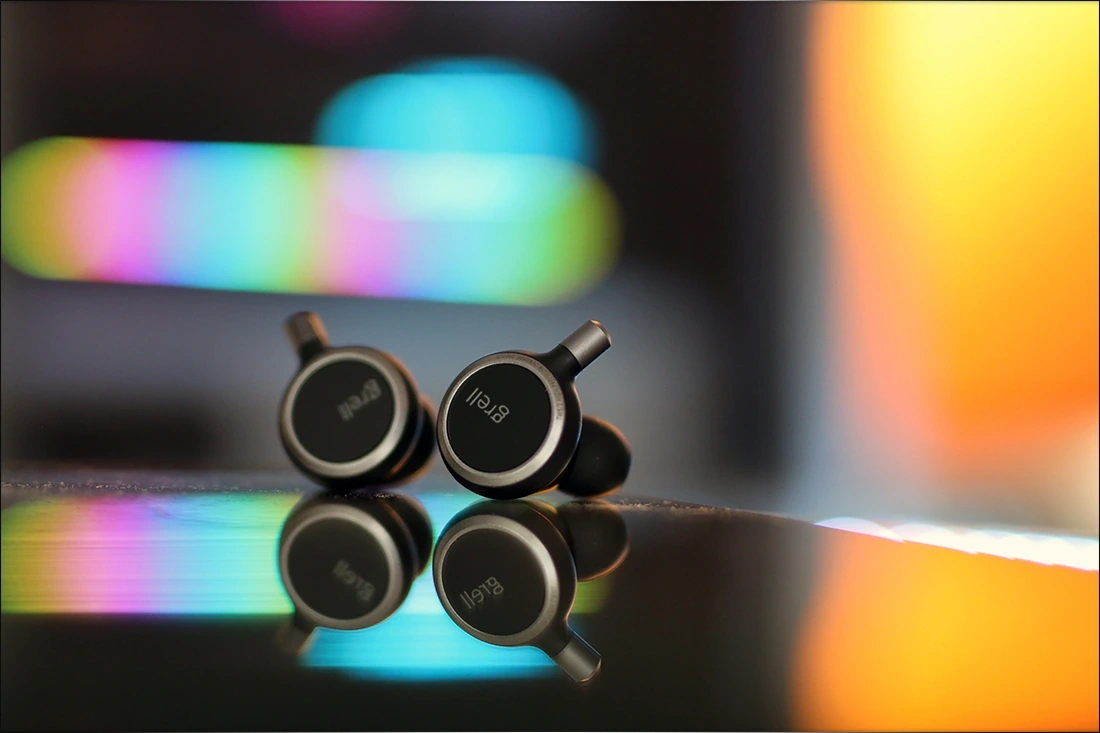 The overall quality is so good, that I'm going to make this a first and since the whole package, including low noise floor, good build quality and good default sonics, grell TWS 1 will make it to Audiophile-Heaven's Hall Of Fame as a truly recommended TWS IEM. I like it. We should make more like this, and I'll be the first in line to review it when a new grell TWS 1 IEM with LDAC comes around, because I feel it could improve the experience even more.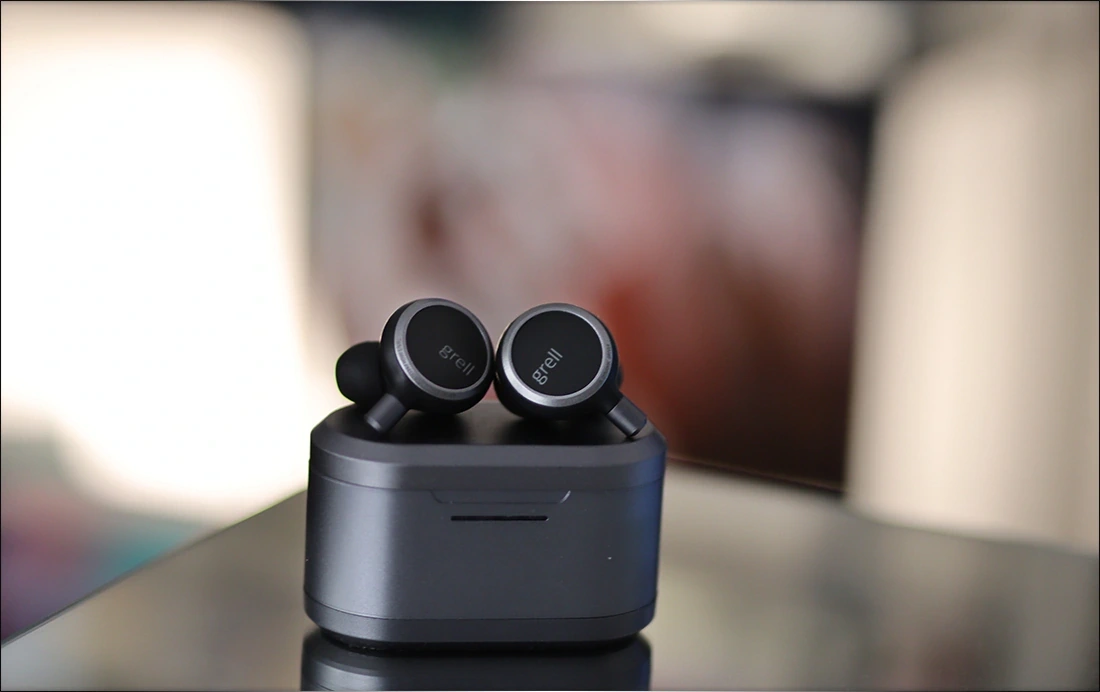 At the end of the day, if you're looking for the ultimate TWS IEM that will make the apple Airpods Pro look like a joke, and which has actual audiophile resolution, detail, clarity, but still a full and impactful bass, a good maximum volume, and a strong connection, plus good battery life, I fully recommend TWS 1 from Grell as a best buy in 2022 for the high-end TWS IEMS category. 
Product Link
You can grab one from www.amazon.com here: https://amzn.to/36dSygZ
If you're in the UK, you can grab one from www.amazon.co.uk here: https://amzn.to/3Ecy5FP
And if you're from Europe, you can grab one from www.amazon.de here: https://amzn.to/3vb85qg
---
---
--- Please remember to stay safe, and always have fun while listening to music!---
 - If you have a dime to spare, and donate, to help us with electricity and work expenses, it would make my day much brighter, as it would help me improve things around the website and increase the frequency of my posts - 
---
Full Playlist used for this review
We listened to more songs than those named in this playlist, but those are excellent for identifying a sonic signature.  PRaT, Texturization, Detail, Resolution, Dynamics, Impact, and overall tonality are all revealed by those songs. We recommend trying most of the songs from this playlist, especially if you're searching for new music!
https://www.youtube.com/playlist?list=PL_cjBXGmwSHSdGcwuc_bKbBDGHL4QvYBu
--- Contact Us ---






---
---