Tin Audio T5 Earphones – Upgrading Chifis
Tin T5 is the latest IEM from Tin HIFI, a rather popular Chifi company. The IEM is priced at 130 USD, and is supported by Linsoul. Comes with a dynamic driver, slightly higher than average impedance, and will be compared with other similarly priced IEMs like IKKO OH1 (140 USD), iBasso IT01X (120 USD), and TRI Starsea (130 USD).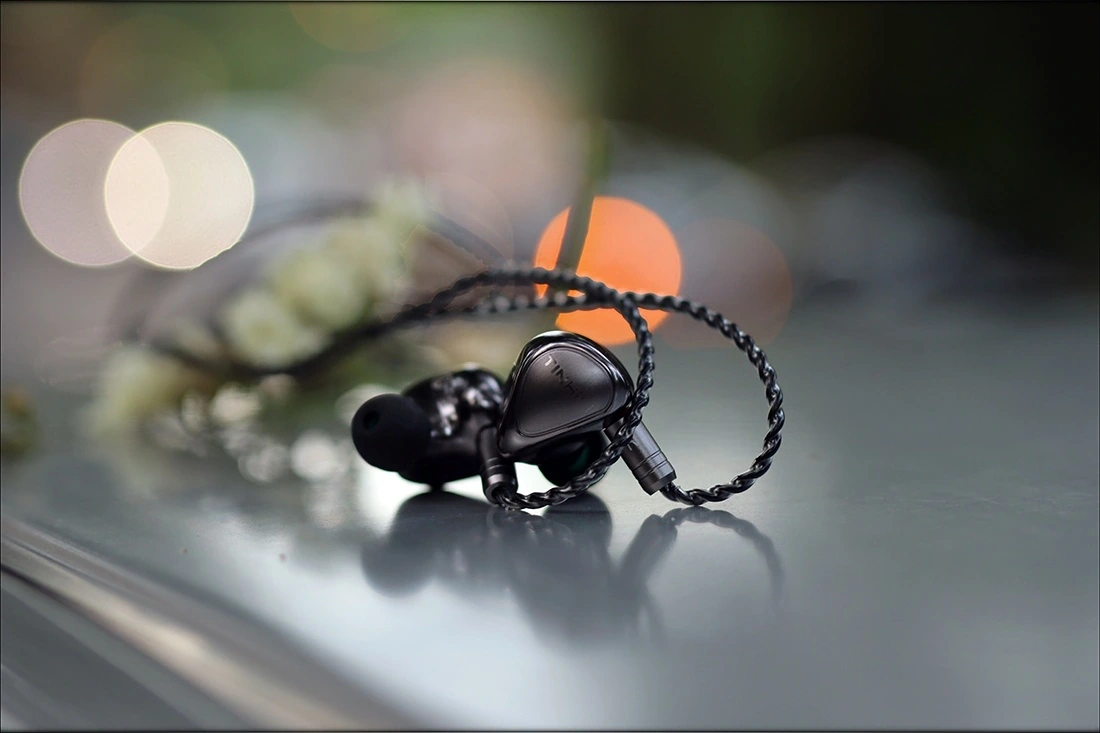 Introduction
Tin Audio is a really known company, but no one really knows too much about them, as they're store fronted by Linsoul usually, and you're surely to hear talks about the stores selling them, with almost no talk about the company. I don't know much about Tin Hifi either, and really recommend you to keep in mind the fact that the stores selling them usually offer the warranty for Tin products, so you're pretty much on your own if you purchase from a no-name Aliexpress store. I recommend relying on trusty sources like Linsoul, who is the store providing Tin T5 for today's review. I really like Linsoul, and if you're even remotely interested in audio, you most probably heard about Linsoul already. If you haven't, they're the biggest Chifi importer and have the widest selection of products, offering a rather good warranty for their wares. 
It should be noted that I have absolutely no affiliation with Linsoul, I am not receiving any incentive for this review or to sweeten things out. I'd like to thank Linsoul for providing the sample for this review. Every opinion expressed is mine and I stand by it. The purpose of this review is to help those interested in Tin T5 find their next music companion. 
Product Link
You can grab one from www.amazon.com here: https://amzn.to/3BKvNeb
If you're in the UK, you can grab one from www.amazon.co.uk here: https://amzn.to/3nY2m3l
And if you're from Europe, you can grab one from www.amazon.de here: https://amzn.to/3GVJVoW
Packaging
First things first, let's get the packaging out of the way:
Tin T5 has been fairly consistent with their packages so far, and pretty much all of their recent IEMs have come in the same package. I would say that's efficient and when selling something for  130 USD, it is understandable that you don't want to spend on package redesigns every time you make a new IEM. Most of their IEMs also share the same shells, and sometimes the same names and similar sonic presentations too. 
Build Quality/Aesthetics/Fit/Comfort
We have a nice looking IEM with their new T5, and while the originals had pretty poor construction quality in the past, and weren't the most comfortable out there, the new T5 is really smooth, ergonomic, and its shape flows really naturally. If there's any disadvantage to it, the T5 is on the large side and won't fit well with small ears, and they are also heavy compared to most competitors. The cable is ok, similar to the cable of most other entry-level IEMs in quality, and it supports the weight of T5 fairly well. I actually used the cable from T5 in the reviews of a few other IEMs that come with 2.5mm balanced cables, like ddHifi Janus and Metalure Wave, where I found it to be identical in sonics to the default cables of those.  
Tin T5 fits nicely in my ears, and although it is at the limit of size and weight, it is really ergonomic. It simply fits with my ear like a glove. The passive noise isolation levels are great, and T5 isolates with about 15-20 dB of passive noise isolation. The leakage is minimal. But it has vents, and doesn't have any driver flex, unlike QoA Adonis, which was quite driver-flexy-happy. 
It is a bit hard to drive T5, and they are not prone to hiss, but on Astell & Kern SE180, I'm around 85 / 150 over Balanced to get a satisfying volume and presentation. They scale little with the source, and the sound over T5 is similar between a high-end DAP like FiiO M11 PRO and FiiO BTR5 2021, so they should be fine with a smartphone too, if you're able to get a decent and satisfying volume. 
The tech inside Tin T5 is fairly simple, and they rely on a single Dynamic Driver made for them, paired with a questionably high impedance of 48 OHMs and a low relative sensitivity of 103dB. I've used high-end cables to drive T5 too, to see whether the default cable is a limit for their performance, or a throttle point, but this was not the case. 
Sound Quality
Before starting the sonics part of today's review, I want to mention that I've been using Astell & Kern SE180, A&Norma SP2000T, iBasso DX300, and Lotoo PAW 6000 to drive the Tin T5. All of those have proven to be perfect sources, Tin T5 is not sensitive to hiss, or background noise, and it doesn't have a particular preference for any source, being well driven from all of them. I also used both the included 3.5mm single ended cable and a Plussound Copper+ cable, to allow me to use the Balanced output of the DAPs, but T5 is limited by their own resolution, and won't reveal the differences brought by any upgrades, so enjoying them in their default state is recommended. 
The overall signature can be described as natural, edging on neutral, but mostly natural. Between W shaped, with some recess on voices (instruments are somewhat forward, voices are pushed back, colored signature), and a mid-bass warm signature with a stronger top end, T5 is fairly wide and dynamic. T5 has been called bright many times, but the overall tonal balance is natural, with the treble being actually fairly smooth and slightly recessed, where the bass is deep and well extended, but also close to neutral in quantity. Voices in particular are not very forward, and some folks, especially those wanting a louder voice in their mix, might turn up the volume and T5 gets more V-Shaped at louder volumes, indeed edging on being bright. The whole problem here is that to get them to be bright, I'm turning them louder than I would normally listen. 
The bass of T5 is clean and deep, and rolls off at about 30 Hz. This is fairly good for the 130 USD price range, and the bass has a slight elevation in the mid bass, with most energy before the upper bass. This means that music has good weight, but no veil, no distortion and no high coloration in the midrange. 
We see a really weird midrange that has good instrument presence, but voices that are pushed back, with a really wide and open soundstage, excellent clarity, and good detail too. The midrange texture is smooth, with a relatively slow speed, and good layering for the budget level. The funny part is that if you'd try to explain that the instruments are forward, and signature is W-shaped, but the voices are pushed somewhat behind the instruments, it doesn't make as much sense as it does when actually hearing T5. The colored midrange is good if you fancy exactly what it delivers, but can take a few minutes to get adjusted to. 
The treble seems to have split the fanbase in two, with some folks loving the airy, clean and sparkly presentation of Tin T5, but loud listeners have found it to be bright and harsh. It is something I noticed as well, but I usually don't listen loud enough for them to become harsh, compared to other truly bright IEMs and headphones that can be bright (having more treble than bass, or a light sound), even at really modest volumes. 
Comparisons 
The price bracket where you can find a pair of T5 is really hot and there are releases of new IEMs almost weekly, some of them from big names, so I picked a few relevant competitors, the TRI Starsea, iBasso IT01X, and IKKO OH1. 
Tin T5 vs IKKO OH1 (130 USD vs 140 USD) – We have a basshead IEM here, but OH1 is similar in overall comfort to T5. The biggest difference is in the sound, and OH1 is thick, deep and smooth, so it doesn't have a lot of energy in the treble, a thick midrange, and a more wet signature. The bass is much thicker, deeper and heavier on OH1, but this means that T5 takes the spot for a lighter, more airy, more open and more clean sound. T5 has more focus on detail, and it is not only more detailed, but also has better layering and separation. 
Tin T5 vs iBasso It01X (130 USD vs 120 USD) – We have two very different IEMs from two very different companies, and IT01X has a much better comfort, smaller shape, better ergonomics, and a better default cable. The overall sonics are much more Basshead on IT01X, which is really thick, deep and low-sounding, where T5 rolls off at around 30 Hz, and most of its energy is anyways in the mid bass. The clarity is better on T5, and it is more airy, where IT01X has a more sparkly treble, and a thinner, splashier sound. Tin t5 is more open and harder in sound, with a more dry sound. I prefer IT01X for EDM and Rap, where T5 works better with Metal, Rock, Pop and Jazz. 
Tin T5 vs TRI Starsea (130 USD vs 130 USD) – The comfort is slightly better for the Starsea, as they are somewhat smaller and lighter, but the build quality feels more trusty on T5 as they are a fully metallic IEM. The overall package is comparable, still slightly better on the Starsea. The sonics are lighter, more airy, and much wider on T5. T5 is more atmospheric, especially at lower volumes, with a cleaner sound. Starsea has more focus on the detail, and less focus on spacing between instruments, and more focus on speed, Starsea being quicker. I like Rock, Metal and EDM, as well as classical more on T5, while Jazz and Rap is more fun on TRI Starsea. 
Value and Conclusion
Tin T5 has a fair towards good value, like every single one of their IEMs released so far. Chifi in general has a delicacy of offering really good value items, and tempting you to keep your purchases in the sub-100 USD price range, just so you can get a kick out of getting a cheap but good sounding IEM. They really got us made like junkies, which is fun, but the build quality, cable quality, and the package of T5 are great too, so you're not left behind on any fronts. The biggest danger to T5 are other IEMs also from Linsoul and Chifi, all of which are known to offer fairly good value and sometimes better sonic characteristics or build quality. 
At the end of the day, if you're looking for an ergonomic, clean sounding, somewhat bright, but detailed IEM with a fair price tag, and if you want to have the excellent support of Linsoul, I fully recommend checking out Tin T5 and the current generous deal offered by Linsoul on all their products. Don't forget Linsoul products are also available on Amazon, and you're likely to have tons of fun if you decide to order something from them. 
Product Link
You can grab one from www.amazon.com here: https://amzn.to/3BKvNeb
If you're in the UK, you can grab one from www.amazon.co.uk here: https://amzn.to/3nY2m3l
And if you're from Europe, you can grab one from www.amazon.de here: https://amzn.to/3GVJVoW
---
--- Please remember to stay safe, and always have fun while listening to music!---
 - If you have a dime to spare, please donate, and help us! It would make the day brighter for me and my wife- 
---
Full Playlist used for this review
We listened to more songs than those named in this playlist, but those are excellent for identifying a sonic signature.  I recommend trying most of the songs from this playlist, especially if you're searching for new music! The playlists are different for Spotify, Tidal and Youtube, and based on the songs I enjoy and are available on each!
https://www.youtube.com/playlist?list=PL_cjBXGmwSHSdGcwuc_bKbBDGHL4QvYBu
https://open.spotify.com/playlist/5J3oloz8Riy9LxEGenOjQ0?si=979ba4f082414be7
https://tidal.com/browse/playlist/330fd544-8e5b-4839-bd35-676b2edbb3d5
--- Contact Us ---





---