7Hz Timeless Planar IEMS – Linsoul's Ace Card
7Hz Timeless is one of the hottest selling IEMs by Linsoul, and priced at 220 USD, with planar driver technology, and with a really engaging sound. It will be compared to other hot selling IEMs or Earphones like Unique Melody 3DT / 3D Terminator (400 USD), Mangird Tea (300 USD), and FiiO FH5s (280 USD).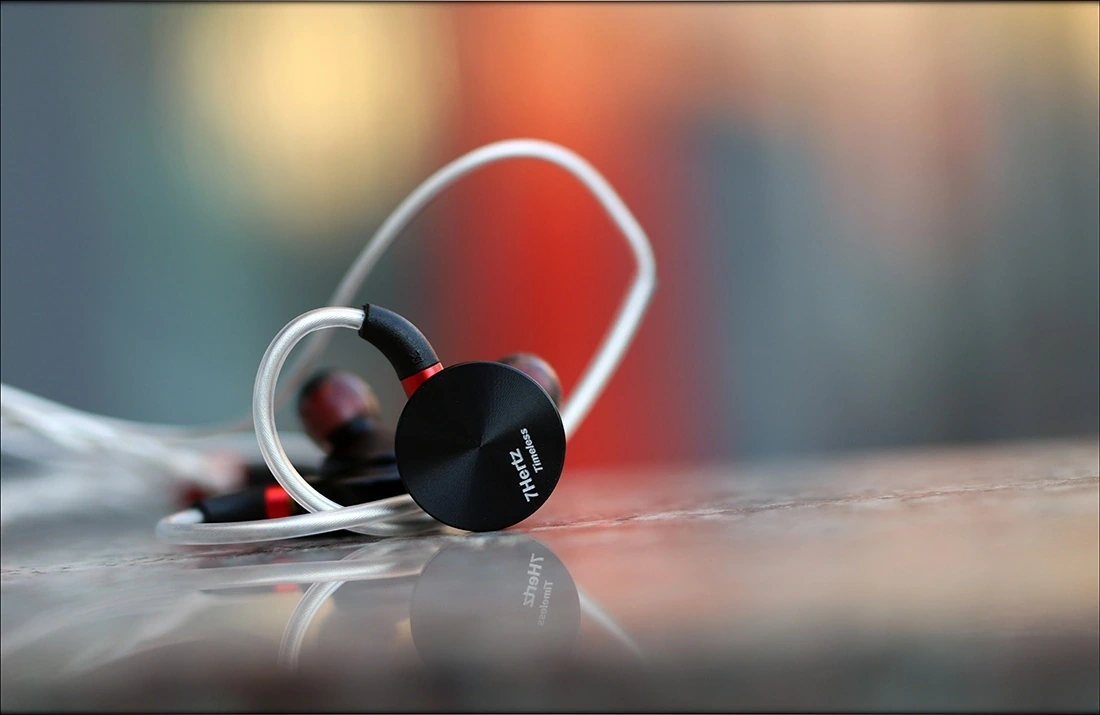 Introduction
7Hz is not a company that I can tell you much about, as it is mainly a new company fulfilled and sold by Linsoul. Since you need to rely on Linsoul and there will be no direct warranty, or direct interaction between you and 7Hz, you should be happy to hear that you're in good hands and that Linsoul is one of the best shops for getting your Chifi from. They have excellent warranty, support, quick shipping times, and they usually import and sell only high quality items, not everything that can be found on Aliexpress and the Chifi market. In fact, Linsoul is in the top 10 shops I can recommend world wide, next to Aoshida Audio, and TT Audio, so you should have no trouble ordering from them and receiving a well working IEM, along with a long warranty. Most Linsoul items are also available from Amazon, so you'll be happy to hear that you can have both Linsoul but also Amazon's buyer protection and warranty, just in case something goes wrong with the shipping and such. 
It should be noted that I have absolutely no affiliation with Linsoul or 7Hz, I am not receiving any incentive for this review or to sweeten things out. I'd like to thank Linsoul for providing the sample for this review. Every opinion expressed is mine and I stand by it. The purpose of this review is to help those interested in 7Hz Timeless find their next music companion. 
Product Link
You can grab one from www.amazon.com here: https://amzn.to/3rve0Gi
If you're in the UK, you can grab one from www.amazon.co.uk here: https://amzn.to/3orLXG9
And if you're from Europe, you can grab one from www.amazon.de here: https://amzn.to/3dcyDip
Packaging
First things first, let's get the packaging out of the way:
7Hz Timeless has a much better package than most Chifi IEMS, coming with a large, heavy carrying case made of metal that you could probably run over with your car, without having to worry about. The cable is of a really high quality, with a 4.4mm balanced connector, and they also come with a unique type of tips that imitate spinfit but which are more sticky and ensure a good comfort. For 220 USD, Timeless has a really good package. 
Build Quality/Aesthetics/Fit/Comfort
The build quality is incredible, with Timeless having one of the most solid builds, although they have the utterly useless faceplates shaped like coins. They have detachable cables, based on the MMCX connectors, which are rather tight, and the default tips are a variation of silicone tips that try to emulate the Spinfit fit and design. They have, by a good margin, the most sticky tips out there, which may explain the really good reviews and impressions Timeless has been getting so far, as everyone seems to be having a perfect fit with them. 
The cable is not very tangle prone, and is fairly flexible, while my variant comes with a 4.4mm balanced cable. This means that I've been using it mainly with DAPs that have a 4.4mm balanced output, and while it isn't exactly fair that I describe their sound paired with such expensive sources, I do prefer knowing how they sound at their best, so the main pairings I've been making with Timeless, are with Astell & Kern SP2000T, Astell & Kern SE180, iBasso DX300, Lotoo Paw 6000. Generally, timeless is easy to drive, and sounds great even with affordable sources, so there's no need to invest in an expensive DAP, and it is easy to recommend, even if your current setup is modest. 
There is no driver flex, regardless of how hard you push on the Timeless, but it has a 14.2 Planar Magnetic Driver, but it is lightweight, a thing that's not usually known with Planar drivers, as they weigh only 5 grams each. The SPL is not quite the highest, but still fairly high at 104dB, while the impedance is low at 14.8 OHMs, so it is a bit sensitive to hiss in theory. I noticed zero hiss with any of the sources I tested it with/. I need around 70 volume on SP2000T, for a decent experience, and around 90-100 / 150 for my loud listening. You should have no trouble with any portable source like Shanling Ua2, Palab M1 Mini, or FiiO BTR5 MK2. While I don't usually recommend using your IEMs with a smartphone, 7hz Timeless is totally drivable from my smartphone and the experience is pleasing, as I'm using a Black Shark 4 now. 
I want to emphasize the fact that the fit is shallow, and you can't push them too deep, plus the sticky tips actually sound worse if you push the Timeless too deep in your ears. I love the overall signature of the Timeless as they are, and there was no need for EQ, but they can be EQ'ed with around 5-7dB all across the range, having fairly potent drivers with a good headroom. Despite how poorly designed the faceplates look, when seeing the photos, they actually are comfortable and I experienced no problem using Timeless. They are in the top 10 most comfortable IEMs I tested, the inner part being rounded, and small enough for my ears. Everything aims at forcing you to use them as they are designed, with a shallower fit. 
Sound Quality
You probably know I've been following the scandals about IEMs, so I know how those have been called the best IEMs ever and how some reviewers as well as users fell in love with them, but honestly, the sound is actually quite good. In fact, Timeless can be described as incredibly detailed, with a strongly V-Shaped signature, a strong sub bass, fairly strong bass, and with some recess in the midrange, for the frequency response only to climb again towards the upper midrange and the treble. The things they do really well are headroom, where they're incredibly good, the soundstage, which is both wide and deep, and the extension in both bass and treble, which is a 10/10. 
Starting with the lows, it is quite evident that their bass is one of the reasons people fall in love with the Timeless, as they have a really strong, clear and well defined sub bass. The overall sub-bass has both impact, while giving substance to the main bass body, having excellent control and low distortions. They also have a transparent presentation, where they don't impose a certain signature on your music, and songs from bands like Prodigy have a hard, rough and impactful bass, where on songs like Sirenia – Save Me From Myself, the bass is big, slow and soft, just like it was intended in the recording. Focusing on the bass, I realized that timeless has exceptional transparency, which transcodes well to all the other frequencies. 
The midrange of Timeless is clean, pushed back compared to the bass and the treble, and has a good amount of resolution / detail. Timeless is really dynamic, being able to reproduce both quieter and louder songs / passages nicely, and that good headroom means that your music feels more realistic, with more detail and better contrast than on IEMs that lack a good headroom. The texture of Timeless is generally smooth, as they have a clean presentation, but once again, transparency is what surprises me the most. If there is one downside, the upper midrange has a specific peak that does impose itself on most music, and you will hear it, and notice it. This makes most female voices thinner and more peaky than they naturally are, but also give a more open presentation to music. There are certain effects on Timeless that it renders really well, in the treble, minor effects like hand claps, or cymbal crashes that it renders much better than most competition. 
This is how every Chifi producer looks at the other Chifi producers to make sure they stay competitive.  
The treble is strong and hot, and while it is really detailed and well extended up to the highest registers, it can be a bit fatiguing at times. On pop-punk songs like Sunrise Skater Kids – Homeless Millennial, the cymbal crashes are quite strong and a bit thin. On the other hand, the voice is extremely sweet and clean, and the guitars are also clean, and perfectly rendered with good detail. The bass is full and choked, just like it was intended in the recording. The transparency of Timeless is best in the bass, the mid range tends to have a certain tuning it repeats with most music, giving a certain sweetness to voices, while the treble is strong and slightly thin. Fortunately, the treble is not harsh. 
Comparisons 
Generally, Timeless performs above its price point in resolution, detail and clarity. It isn't quite at the same level as Audeze Euclid, but it could easily be positioned in the ~400 USD price range, and the overall performance will be compared to other IEMs that have a high price / performance ratio, like FiiO FH5S (280 USD), Unique Melody 3DT Terminator (400 USD), and Mangird Tea (300 USD).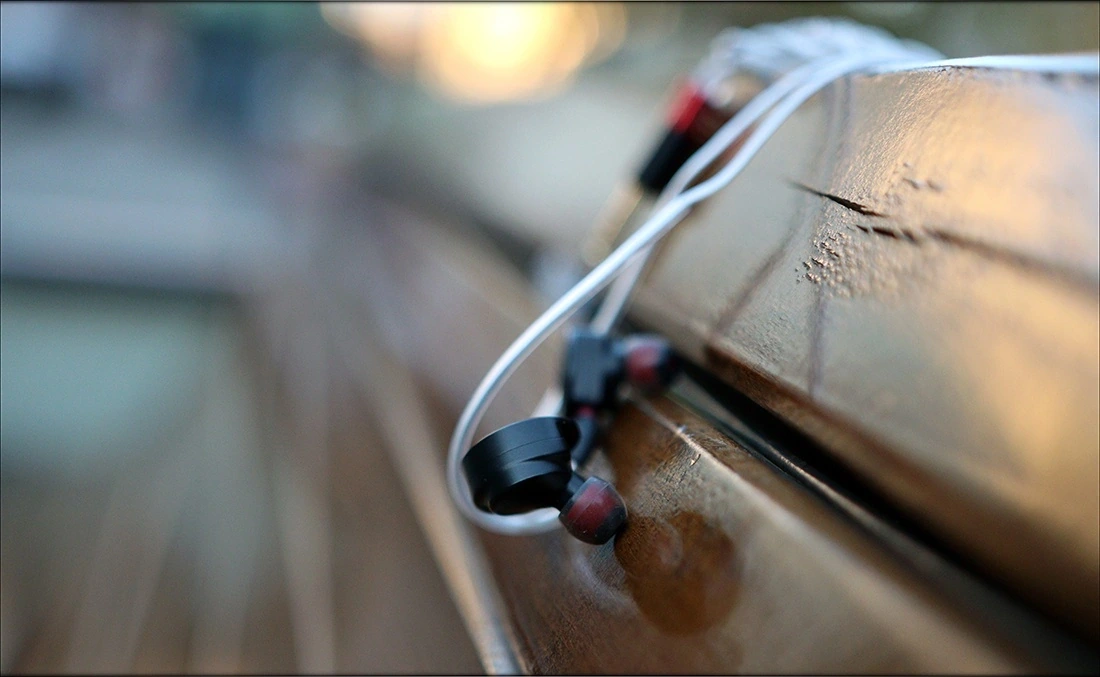 7Hz Timeless vs Unique Melody 3DT Terminator (220 USD vs 400 USD) – It may feel a bit unfair, with 3DT being twice the price of Timeless, but the actual comfort is slightly better on Timeless, thanks to the smaller IEM body. The actual sonic performance starts to show why Timeless is just 220 USD, and regardless of how much I want to like it, there's a certain level of extra transparency that 3DT has for twice the money, also with a less fatiguing, yet just as extended treble, with a less fatiguing presentation. I prefer the overall tonality of 3DT when it comes to symphonic music, and it colors the voices and the cymbals less. Between the two, Timeless has more bass quantity, which means a fuller sound, while 3DT has a quicker speed to its bass with more overall detail. 
7Hz Timeless vs FiiO FH5S (220 USD vs 280 USD) – We have a tight situation here, because there are many who swear by FiiO and their sound, so comparing FH5S to a less expensive IEM will cause some to sweat and some to cheer. The comfort is better on 7Hz Timeless, thanks to the smaller inner body, and to the more sticky tips that adhere better to the ear. The overall sound is more natural on Timeless, with a cleaner, deeper bass, and more bass quantity, and with less midrange crushing. The headroom is higher on Timeless, with more extension and air that can be found in the treble, better overall resolution, and a cleaner sound. The cable quality is actually now worse on 7Hz Timeless, and I feel a bit silly for not reviewing it earlier, but it wasn't even on the market back when FH5s was launched. 
7Hz Timeless vs Mangird Tea (220 USD vs 300 USD) – Mangird Tea is also slightly less comfortable than 7Hz timeless, but the sonic presentation is far more natural on Mangird Tea, but also more midrange forward. Where Timeless is the kind of IEM that has a pulled midrange with less vocal presence, Mangrid Tea has a really forward midrange that's open, it sounds slightly more narrow with less depth, but with a more natural tonality, and less coloration to both the midrange and the treble. Mangrid Tea has less overall bass, where 7Hz Timeless has a ton of bass, with better depth, and better control too. 7Hz Timeless works better for rock, EDM, Dubstep, and Pop, where if you listen to voice-centric music, Mangird Tea is better at playing voices. Just now I realised that I actually misspelled the name of the Mangird Tea and went ahead to edit that entire review… 
Value and Conclusion
At the end of today's review, we can say that Timeless 7Hz has that value promised by everyone, but it comes at the cost of them being potentially fatiguing. If you're looking for an engaging, fun and open sound with a lot of dynamics, they are going to deliver really well, but they won't deliver a relaxing or a smooth sound, so be sure to make your choice according to your taste. 
The package of 7Hz timeless is really excellent, as they sport the best carrying case I've seen in years, one of the best cables, balanced on 4.4mm, and they sport a unique type of tips with a sticky surface, and a shallow yet comfy fit. The sound is engaging, energetic, lively and fun to listen to, and they stand well to competition, so I can easily recommend the 7Hz Timeless to both beginners and experienced listeners. The experience is so good that I am going to add Timeless 7Hz to Audiophile-Heaven's Hall Of Fame as a really well-performing pair of IEMs. 
At the end of the day, 7Hz Timeless is a gem, sounds good, has good price / performance, they have good ergonomics and are really easy to recommend, especially if you're purchasing from Linsoul, one of the best shops in the entire world. 
Product Link
You can grab one from www.amazon.com here: https://amzn.to/3rve0Gi
If you're in the UK, you can grab one from www.amazon.co.uk here: https://amzn.to/3orLXG9
And if you're from Europe, you can grab one from www.amazon.de here: https://amzn.to/3dcyDip
---
---
--- Please remember to stay safe, and always have fun while listening to music!---
 - If you have a dime to spare, and donate, to help us with electricity and work expenses, it would make my day much brighter, as it would help me improve things around the website and increase the frequency of my posts - 
---
Full Playlist used for this review
We listened to more songs than those named in this playlist, but those are excellent for identifying a sonic signature.  PRaT, Texturization, Detail, Resolution, Dynamics, Impact, and overall tonality are all revealed by those songs. We recommend trying most of the songs from this playlist, especially if you're searching for new music!
https://www.youtube.com/playlist?list=PL_cjBXGmwSHSdGcwuc_bKbBDGHL4QvYBu
--- Contact Us ---






---
---