Moondrop Illumination IEMs – Listen To The Starlight
Moondrop Illumination is the flagship high-end IEM refined by the waifu-loving company Moondrop. They sent everything they had at us in hands of beautiful anime girls, now it is time for them to send a flagship, and Illumination is priced accordingly at 800 USD, so they will be compared to iBasso IT07 (900 USD), Campfire Vega 2020 (900 USD), and Lime Ears Model X (900 USD).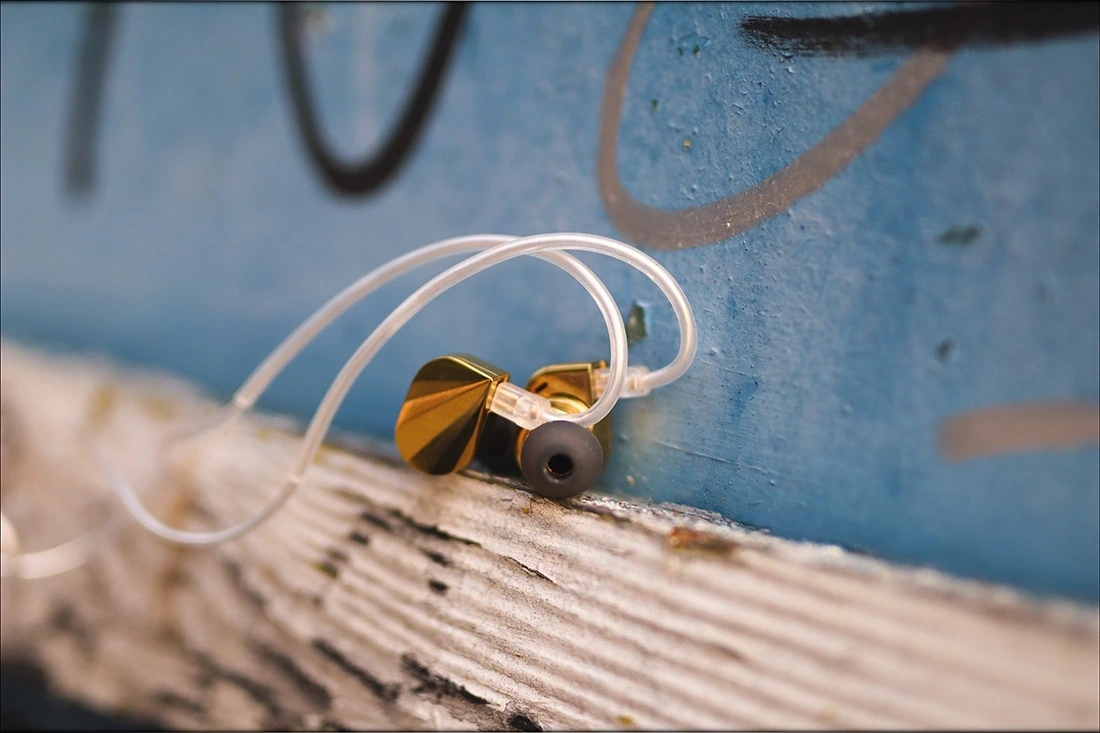 Introduction
While Moondrop has an interesting history and is one of the most beloved companies for weebs and anime lovers (I make visual novels and anime, so no judging here, I love me some kawaii waifus), today's review is made with the help of TTAUDIO, one of the best shops to ever exist in the audio world. They are from Canada, they provide the beautiful world of Chifi to USA and Canada Dwellers, along with pretty much everyone else. If you're wondering why would you want to purchase from a local company rather than the original producer directly, TTAUDIO offers better, quicker and more reliable warranty than Moondrop and most of the producers of items they sell, their prices are really good, and TTAUDIO will ship quickly, with minimal hassle and maximum satisfaction. I actually do like them, they speak english well, and provide good support for customers, they have good knowledge of their products and are willing to help you with your purchase, even if you're purchasing just some entry-level Chifi.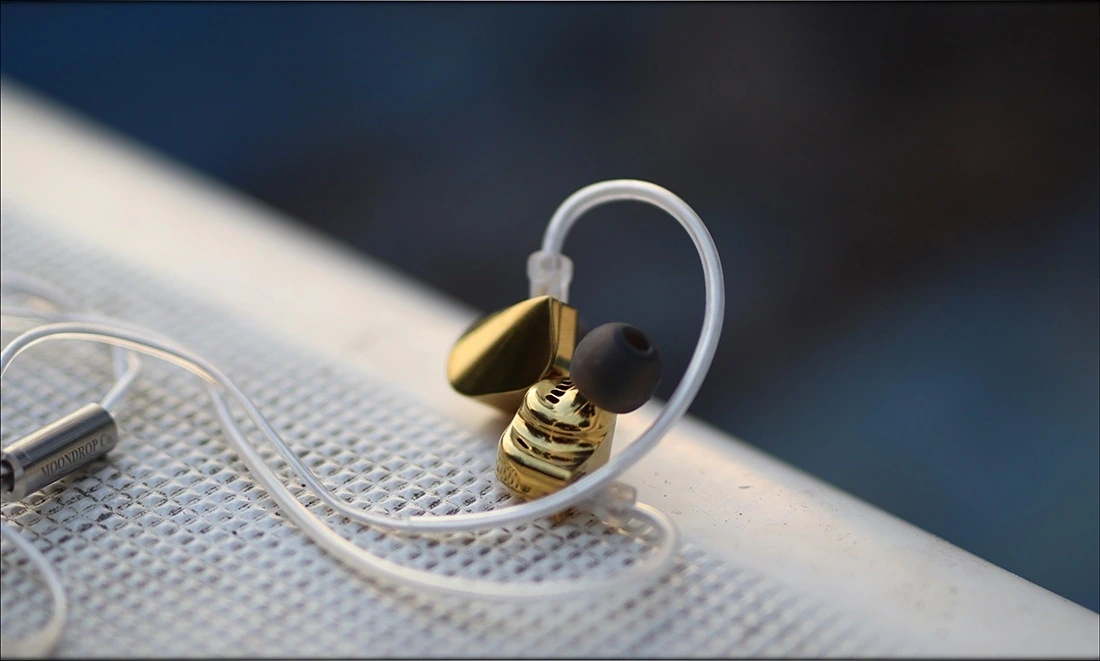 It should be noted that I have absolutely no affiliation with TTAUDIO or Moondrop, I am not receiving any incentive for this review or to sweeten things out. I'd like to thank TTAUDIO for providing the sample for this review. Every opinion expressed is mine and I stand by it. The purpose of this review is to help those interested in Moondrop Illumination find their next music companion. 
Product Link
Official Link: https://ttaudio.ca/products/moondrop-illumination
Packaging
First things first, let's get the IEMs out of the box: 
We have one of the usual Moondrop packages with beautiful artwork, but this time around the package is really tall and thin, an odd combination, but which reminds me of the way high-end artisanal Japanese handmade items are packages. 
The package includes three plugs, as Illumination has a modular cable, and the cable is detachable too, so you don't have to worry about destroying the cable with usage. It is easy to replace the modular end of the cable, and they all have a beautiful quality to them.
The default medium tips are perfect for my ears, and although they are not Spinfit or Final tips, they work well for me. We also receive what I consider to be a really cool carrying case with a zipper, and with enough space to house  a smaller DAP along Illumination. The IEMs come with a golden finish and protection sheets applied to protect them from scratches. 
Build Quality/Aesthetics/Fit/Comfort
Speaking about the finish on Illumination, I actually tested them quite extensively and even dropped them once or twice by mistake, and they did not break nor scratch, so they are made to resist actual usage from actual users. I'm different from most photo artists because I do not take photos, but my girlfriend takes them, and when working with complicated shots in nature, some accidents are bound to happen. Any headphone and IEM reviewed on Audiophile-heaven survived our rough conditions and this means those will be good enough for you and your daily usage too. When companies brag about anti-scratch plating, it is usually just words, but Moondrop says very little, but tells only truths. 
Illumination is not well captured in most photos you will find online, and although in most photos they look rather large, the IEMs are not as large as they seem. They have that pointy tip on their outer shell, but the inner shell design is ergonomic and comfortable. The inner shell also has a huge ventilation port for avoiding driver flex, and for creating an airy sound, so Illumination leaks and does not isolate from the outside noise with more than 10dB. 
The tech inside is actually rather complex, with a single dynamic driver made with components from multiple countries, including Japan, and with a high damping factor, 5 vent ports, and a brass back chamber for acoustics control. This may not say a lot, so we'll explore what it actually manages to do in the Sound Quality part of today's review. 
The cable is really good in quality, not rigid, not microphonic, and it is rather flexible and tangle resistant. Because the cable has a metallic Y Split part it is a bit heavier than it looks, but it also sits naturally and you don't risk losing it while running. Illumination is quite hard to drive, as I'm hovering around 115 / 150 on high gain on Astell & Kern SE180, and they sound best with a high end, warmer and bassier source. Pairing them with a 4.4mm balanced source tends to give a better sound with virtually every source out there, since they are all implemented in such a way that they sound best in balanced mode. 
The golden finish is not too eye-catching, but they do look and feel a bit like jewelry, and they do look and feel very well made and refined. I reviewed some entry-level IEMs from Moondrop, and I have to say this for sure, Illumination feels and looks really different. Even if you're used to their entry-level products, you should think about Illumination like you do about most flagships, but it has better overall value. 
Sound Quality
We're looking at an 800 USD IEM today, so we need to set our sights high, and it won't be compared or reviewed as if made by Moondrop, but it will play in the same league as other flagships. I have been listening to Moondrop Illumination for a long time before writing today's full written review, about a month, and I've been exploring it with a multitude of music styles, along with a multitude of sources. The DAPs I have used the most to power the Illumination are Astell & Kern SE180, iBasso DX300, and Lotoo PAW 6000. All of them power the Illumination nicely, and each of them have their own advantages, generally Illumination scales well with the source and using a better source will result in a better experience. 
You will be right away surprised by the soundstage size and depth, and the excellent imaging will be the first thing you will notice about Illumination. Moondrop Illumination can also be described as clean, deep, full and slightly warm, with a delicious amount of impact, excellent overall separation and a wide soundstage. Although it is not evident at first, they have a good amount of treble too, but it is attenuated towards the higer end, not rolling off completely, but attenuated for lower fatigue. This makes Illumination the kind of IEM you could listen to for hours in a row without getting tired, despite them having the detail and resolution most IEMs in this price range are expected to have. 
If the midrange wasn't so good, I would say that the bass is the best part of Illumination, but both the bass and the midrange are simply delicious. I'm using that word on purpose, because listening to some female voiced music feels like a buffet of pleasing sounds. The bass is deep, has tons in quantity, but is more towards the balanced / V-Shaped tuning rather than basshead. With lighter and more gentle sounding sources like PAW6000, Illumination can sound really gentle and snappy, while with SE180, it sounds fuller, deeper and more impactful. There's a lot of impact to be heard in the bass, with a ton of sub-low, but most of the energy is right where the sub lows transfer to the main bass body. Illumination has great rumble ability, but their bass is best described as compared to that in a speaker with a closed design, not boomy, but having a really snappy and quick presentation. Illumination is natural-quick when it comes to the bass speed, and has a nuanced bass, every bass note is unique and well defined. 
We're presented with what I could call one of the most beautiful midrange presentations out there. Female voices are simply close to you, male voices are serious and natural. The whole sound of Illumination is absolutely grain-free, but has a good amount of textures still, they are tuned to be natural in the midrange, without heavy colorations, and the musicality of the midrange is one of the reasons I really enjoy their sound. Since we're talking about a dynamic driver, I want to mention that Illumination has beautiful dynamics, it is not a compressed or a limited IEM. It also has a ton of details, the sound is simply smooth sailing and punchy. The biggest surprise comes when you look at the soundstage Illumination has, they are wide, they are precise, they have good separation and imaging. The best part is that you never feel lost with Illumination, but you do hear the music very spatially open and with a lot of width and depth, it sounds natural and not constrained in any way. Pure love for the ears and happiness for your soul. 
We're also looking at a tamed treble that has a peak around the upper midrange / lower treble, after which it tends to roll down, only to come back in the high treble, to make sure that Illumination has enough air and refinement / detail. There's a bit of a hole in the whole treble, which helps a lot with fatigue and if you're the kind who gets tired of aggressive treble, but they don't have the sparkle and overall attack you'd expect from a Chifi, so they are really done masterfully to avoid the stereotypes Chifi have been fitting into. There's a certain peak in the lower treble that matches with the cymbals some rock and metal bands master their music with, and that can make only some certain songs fatiguing, like the entire discography of "One Morning Left", and "Chuggaboom" but not a single song from Attila, Apashe , Arctic Monkeys or Mindless Self Indulgence. It can be said that Illumination reveals bad mastering on albums and well mastered music sounds better. 
Comparisons 
Given their price point, I dedicated today's time to compare Illumination with other flagships and high-end IEMs, and what other options would be better than iBasso IT07 (900 USD), Campfire Vega 2020 (900 USD), and Lime Ears Model X (900 USD). That was a genuine question, and if you'd like to know how Illumination compares to other IEMs, I'm always around to help and would love to help you reach your ideal sonic nirvana. It is quite the coincidence that all of the competitors have the price tag set to 900 USD while Illumination is cheaper at 800 USD, but it shows that Moondrop wanted to outdo competition not only in sonics, but also pricing so that they can go straight for your ears. 
Moondrop Illumination vs Campfire Vega 2020 (800 USD vs 900 USD) – Vega 2020 is smaller in size, more comfortable to wear, and comes with better tips. The default cable on Illumination is better and modular, being better if you have multiple DAPs or if you have a balanced DAP, as Vega 2020 comes with a single ended cable. The overall sonic presentation is smoother on Vega, with a more coherent presentation. By comparison, Illumination has a wider soundstage with more air between instruments, more dynamics, better detailing and more overall clarity. The sound is also more colored on Illumination, and where Vega 2020 is a more traditional sounding IEM that can be easily fit with pretty much anyone, Illumination is energetic, it is jumpy, but also has a smoother treble presentation with the treble being more distant, and the fuller thicker sound of Vega 2020 is better for bassheads, where Illumination is for those who fancy a wide bass, impactful sound, tons of dynamics and a sweeter midrange. Vega 2020 is more laid back, smoother and more relaxed, Illumination is more in-your-face and more forward. 
Moondrop Illumination vs iBasso IT07 (800 USD vs 900 USD) – We also have an unusual IEM like IT07 coming for the comparison, and this is one of the more dry sounding IEMs with tons of textures. IT07 is musical, it is deep and it is fun, but Illumination is wider in the soundstage, has less bass depth, but a lighter and snappier sound. IT07 is really amazing for rock and metal, where Illumination shines with pop, dubstep, electro and rap, but doesn't pair well with most rock and metal. Both are equally comfortable, and both have nice cables. It07 is more recommended if you like an intimate presentation and if you like to feel as if the singer is singing right to you, whispering in your ears. Illumination is more intense, and IT07 is more laid back, less forward. 
Moondrop Illumination vs Lime Ears Model X (800 USD vs 900 USD) – Model X is actually the IEM that's more intense than Illumination, having more bass, especially with the bass knob engaged, also having more warmth, a thicker and somewhat more veiled sound than Illumination. Illumination sounds more open, wider, with more instrument separation, and a more realistic soundscape being created, better depth and imaging. Model X is larger and slightly less ergonomic, less comfortable than Illumination, and is more aggressive, more intense. Model X is better if you want a more rough and direct sound, while Illumination is larger, more musical, more mature and refined. Some years of development can do wonders for any piece of tech, and this is a good proof of it. 
Value and Conclusion
It is quite clear already that Moondrop Illumination has excellent value and that we're looking at a proper flagship with the package of a flagship, cable of a flagship, comfort of a flagship and sound of a flagship. Illumination has such exceptional value, comfort and overall quality that I will be adding it to Audiophile-Heaven's Hall Of Fame. If I could, I would add the shop selling it to the hall of fame as well, TTAUDIO being one of the go-to shops for Canadians and friends from the USA, as they provide the proper support and warranty you deserve for your purchase. 
If you're not convinced about how much you need a local shop and support for your IEMs, I've been in the position of being the customer for products from Aliexpress myself, and even with FiiO, when I bought one of their DAPs locally, I got it swapped second day when the back plate was starting to get lose. The same replacement process took months for anything that came directly from Aliexpress, sometimes there being no warranty at all offered by stores there. This makes TTAUDIO a really cozy and comfortable place to order from, knowing that you will be enjoying your purchase worry-free for the time being. 
At the end of today's review, if you're looking for a comfortable IEM with a huge soundstage, excellent imaging and separation, great punchiness, dynamics and a deep, clean bass, paired with a musical midrange and a tamed treble, then Moondrop Illumination is really easy to recommend for your next purchase. 
Product Link
Official Link: https://ttaudio.ca/products/moondrop-illumination
---
---
--- Please remember to stay safe, and always have fun while listening to music!---
 - If you have a dime to spare, and donate, to help us with electricity and work expenses, it would make my day much brighter, as it would help me improve things around the website and increase the frequency of my posts - 
---
Full Playlist used for this review
We listened to more songs than those named in this playlist, but those are excellent for identifying a sonic signature.  PRaT, Texturization, Detail, Resolution, Dynamics, Impact, and overall tonality are all revealed by those songs. We recommend trying most of the songs from this playlist, especially if you're searching for new music!
https://www.youtube.com/playlist?list=PL_cjBXGmwSHSdGcwuc_bKbBDGHL4QvYBu
--- Contact Us ---






---
---