Campfire Mammoth – Supreme Lows Impact 
Campfire Mammoth is the destroyer of their challengers, an IEM set to bass out and outweigh their competition, and priced at 650 USD. They're  a twin brother to the iconic Holocene that I just reviewed on Audiophile-Heaven, and will be compared to the Holocene (650 USD), but also to Metalure Wave (600 USD), Moondrop Illumination (800 USD), and IMR Opus Mia (800 USD).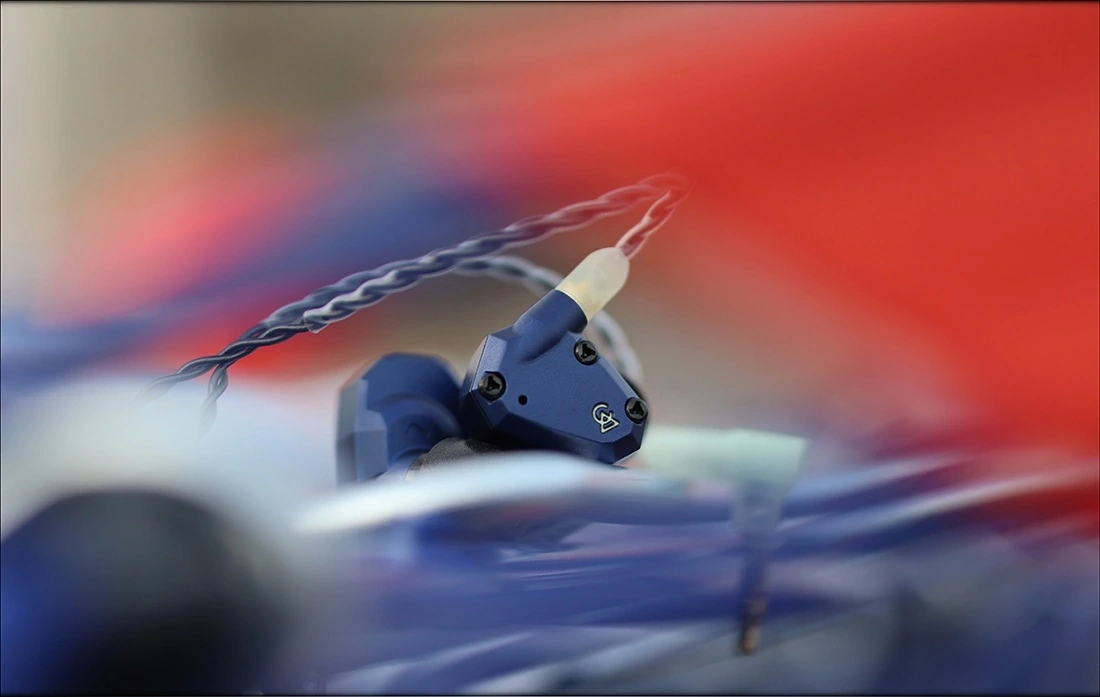 Introduction
Campfire is a really neat boutique audio producer from the USA, and they're an expert in creating some of the best IEMs to ever have existed, and this list includes Campfire Atlas, Campfire Dorado 2020, and Campfire Atlas 2020. They have not only the tech, but also the sound, having made some technological breakthroughs, and their IEMs are generally regarded as having the best price/performance ratio from the Western flagship world. Most of the packages that Campfire Audio IEMs come in are exquisite, artisanal and aesthetically pleasing, with their vintage carrying signature case being a quirky and fun accessory for their IEMs.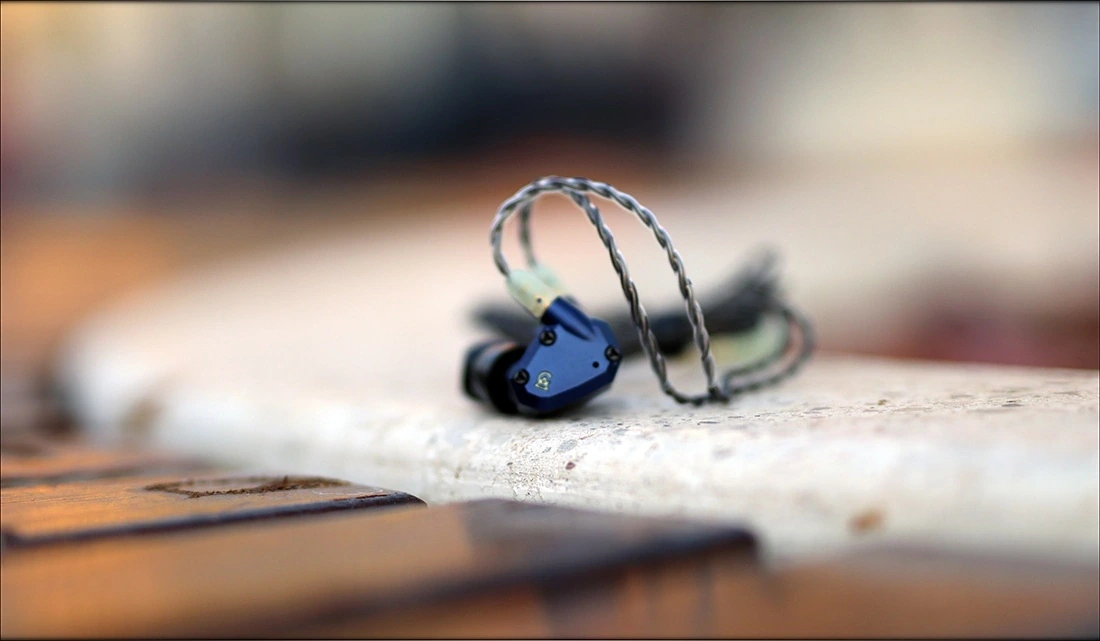 It should be noted that I have absolutely no affiliation with Campfire Audio, I am not receiving any incentive for this review or to sweeten things out. I'd like to thank Campfire Audio for providing the sample for this review. Every opinion expressed is mine and I stand by it. The purpose of this review is to help those interested in Campfire Mammoth find their next music companion. 
Product Link
You can grab one from www.amazon.com here: https://amzn.to/3q9MawZ
If you're in the UK, you can grab one from www.amazon.co.uk here: https://amzn.to/3p9IUSY
And if you're from Europe, you can grab one from www.amazon.de here: https://amzn.to/3qarW6m
Packaging
First things first, let's get the packaging out of the way:
It looks like Campfire has decided to offer a streamlined experience with their IEMs, and even their entry-level options have this awesome package, with a good selection of tips, both Final Tips, and Comply Foam tips, along with one funky carrying case, a high-quality cable, and a cleaning tool. All Campfire IEMs come packaged in such a way that they're not going to come with any single scratch, and I'm happy to report that for their price, Mammoth has one of the best packages out there. 
Build Quality/Aesthetics/Fit/Comfort
Mammoth is the second piece from the Holocene – Mammoth pair, and it is the bass-heavy pair, as noted by the company. It comes with exactly the same build quality as the Holocene, the same cable, and the same carrying case, but a very different color scheme. Where the color of the shell of the Holocene was a dark brown, Mammoth is a dark purple in color, with a more colorful carrying case. They both sport the same tangle-free cable, with good ergonomics and good build quality. The cable is single ended only, but since it is detachable and based on the MMCX connector, you will have an easy time finding a replacement. 
Campfire is selling the Mammoth with both Foam and Final Silicone tips, but I found that for Mammoth in particular I prefer the sound using the silicone tips, as it already has a strong bass and not a lot of treble, so using foam tips may thicken the sound a bit too much. The comfort is really good, as it has no driver flex, no wearing fatigue, and no sharp corners where it matters. This is the type of IEM that isolates well from the outside noise, with about 18 dB of passive noise isolation, but leaks very little, and my girlfriend can barely hear what I'm listening to, while I'm listening at the maximum volume I can whiststand. 
The design inside the Mammoth is based on a Hybrid Driver design, with a 3D printed acoustic chamber, and the company takes great pride in the way music is presented by the Mammoth. We have one custom balanced armature for the treble, a custom BA driver for the midrange, and one full sized 10mm bio-cellulose dynamic driver for the bass and lows. 
Just like with the Holocene, we have glow in the dark elements on the faceplates, as well as on the cable. Mammoth is fairly easy to drive, and won't need you to invest a ton in a separate source for it, sounding amazing even out of a smartphone. You should mind the output impedance as it is slightly sensitive to it, and a very high output impedance will result in a different sonic presentation, along with some background hissing. It does not present any hissing with any of my typical sources, like iBasso DX240, Astell & Kern SE180, Astell & Kern SP2000T, Lotoo PAW 6000, and Shanling M3X. 
Sound Quality
To get to the bottom of Campfire Mammoth's sonic presentation, I've been using a multitude of sources, both high-end, like Astell & Kern SE180, iBasso DX300, and Lotoo PAW 6000, and entry-level ones, like FiiO BTR5 2021, HIDIZS H2, and Hiby FD1. Mammoth tends to sound better with really open, brighter, and more open sounding sources. As it presents music with a lot of impact, strong lows, and a bold tonality, it is best to combine it with either softer or lighter sounding sources, as a warm or a thick sounding source may give the mammoth too much low end. I allowed Mammoth about 15 minutes of getting used to, before noting information about the sonics, about 100 Hours of accumulated burn-in, as recommended by most audio producers, and used volume matched comparisons with other IEMs for getting a better idea of where it sits sonically. 
To sum up the sound of Campfire Mammoth, it is a colored, really deep-sounding IEM. The soundstage is indeed as open and wide as the company brags about, but there's so much more about the Mammoth that impresses me, female voices in particular are sweet, and on songs like YFU Baby – YABAI!, I can notice a really clean presentation of her voice, but also a wide soundstage where multiple layers of effects are presented effortlessly, information is never lost, and even though Mammoth is extremely strong in the bass, it has a natural delivery for voices, as well as guitars and pianos. The overall signature favors deep music, EDM, pop, Dubstep and doesn't compliment metal or rock as much, Rap being the music that sounds best with Mammoth, but Jazz being a second favorite for me. It is surprising to say this, but I absolutely love the way Mammoth presents female voices, it is sweet, delicious in the midrange, and listening to YFU Baby in general feels like she's sweetly whispering in my ears, similar to the way Sendy Audio Peacock presents her voice. Mammoth has a stable sonic presentation, it sounds the same regardless of the volume, and is best at medium volumes, where you can enjoy its bass, impact, as well as wide stage without fearing long-term hearing loss due to prolonged listening at high volumes. At lower volumes, it can be a quiet and quaint experience. 
The bottom end of Mammoth is clearly the leading part of their sound, being the most concentrated in amount, having the most impactful presentation in their sound, but somehow distortion-free as well. The bass of Mammoth feels like being enveloped in a sweet substance, it has a strong sub-bass, and a strong bass as well. This translates to music having a ton of body, but a lot of impact too. You could say that my general main listening style is rock / emo / metal, but with Mammoth, I find myself playing more and more commercial pop, and rap music. Any type of EDM / Electronic music will reveal a delicious amount of bass, delightfully rich presentation, and a depth that's simply a sight to behold or behear. With Rock and Metal, Mammoth presents the bass guitars forward, which is unusual, but helps appreciate the hard work of bassists more. On songs like Pendulum – Propane Nightmares, you can not only hear, but actually feel the bass in your jaw. There are multiple layers of instruments, and everything is presented within a huge stage, Mammoth presenting a large difference between the guitar playing in the background, the foreground synths and the drums. The song has such a bold presentation, that you can almost feel the tension building up throughout the song, as if you're right there, in the processing of Heaven's Gate, and seeing everyone dying around you, having nowhere to escape, Mammoth being great for the theatrical effect with this song. 
The midrange of Mammoth is fairly natural in tonality, but with a strong substance, and a focused presentation. This would usually mean a narrow soundstage, but Mammoth is great at presenting music within a huge spacescape. Female voices in particular are presented sweeter than on most competition, but this seems to be a characteristic of Campfire, which always nails female voices nicely. The treble has a thick and slightly dark lower treble presentation, with a wide peak around 6-7kHz. It's been a long time since I've heard such a clean and clear presentation of Trap Of Love by Ryunosuke Kudo, and such a ribbed texture to the bass, all while keeping it distortion free. The background instrument presentation is also really clean, but quieter than the lead, with the voice being sweet. Stereo imaging is perfect, and throughout the song we get multiple chances to appreciate this about the Mammoth, as it is able to freely flex the entire image of the stage around the listener, as the song requires. 
The treble of Mammoth is extremely smooth and low in quantity, enough to keep the music interesting, but having such low amounts of treble takes a few minutes getting used to. The company does not even try to hide it, and presents this on the page of Mammoth, as it is a bass-heavy, treble-light IEM with an earth-shattering low end presentation, but smooth top end. The treble character is fluid, and after trying to find a song to best express my feelings about the treble of Mammoth, but the rule I found through my search is simple. The less treble a song has recorded by default, the better it sounds played through the Mammoth, so anything that's rap, Eminmem, Stromae, The Lonely Island, and such will sound simply delicious on the Mammoth. Infant Annihilator, on the other hand, actually sounds great, but that's because it is my trashy enjoyment dealer for metal. Since the treble can be attenuated compared to most IEMs, even compared to most Campfire IEMs, music can sound a bit dark from Mammoth, but that's part of their entire attire and tuning, which combined with the sweet tonality for the midrange makes up for a really delightful presentation that feels like the biggest guilty pleasure IEM I heard in ages. To sum it up, Mammoth is exactly the IEM I would recommend you if you asked me what if Jason Derulo – Talk Dirty was an IEM. In fact, I found that it has the sweetest, deepest most satisfying presentation for an oldie song that I love a lot, Fergie – Glamorous, where Mammoth presents Fergie's voice sweet, full and smooth. The bass is always present and fills the entire head of the listener, while the sweet guitar notes in the background never fail to move the listener. If there's one thing I'm fairly sure about the Mammoth, it should be unable to fatigue anyone with its treble. Even if you're the most sensitive listener out there, it should physically be unable to ever be fatiguing for you. 
Comparisons 
Campfire Mammoth vs Moondrop Illumination (650 USD vs 800 USD) – Illumination is not even a basshead IEM per se, but it has a strong bass, and also a wide soundstage, so it feels natural to compare the two. Illumination has a great cable, but that new multi-connector design is simply outstanding. The overall sound is more hot on Illumination, with a stronger upper midrange and lower treble peak, and lower bass, lower sub-bass, and more neutral tuning, compared to Mammoth. Illumination highlights more textures in songs, where Mammoth is smoother and more fluid, also hiding recording mistakes more, and bringing more bass to the listener. Both have great stereo imaging and instrument separation, but the soundstage of Mammoth is slightly more rounded, having better depth, where Illumination has more width than it has depth. 
Campfire Mammoth vs IMR Opus Mia (650 USD vs 800 USD) – Opus Mia is another basshead IEM with a bold presentation, but it has far more treble than Mammoth, and with most configurations, it will be an aggressive V-Shaped presentation that can be fatiguing, Mammoth being far less offensive and easier to listen if you're easily fatigued by treble. The raw detail level is similar, but Mammoth places less emphasis on detail, and more emphasis on a smooth sound, huge soundstage and instrument separation, where Opus Mia brings details closer to the listener, but creates a smaller stage where music is playing. For example, Electric Six – Gay Bar Part Two is a song that's recorded rather harshly, and it can be hard to listen to, Mammoth presenting it smoothly, as a whole, coherent experience that I can sing along to, while Opus Mia brings more texture from the synths, but is more fatiguing too. Newer IMR IEMs have better cables, and better cable 2-Pin connectors, along with smaller builds as we'll explore soon, but Opus Mia is larger than the Mammoth, and the cable tends to be more sensitive to pulling from the connector, compared to Mammoth, which is perfectly stable. 
Campfire Mammoth vs Metalure Wave (650 USD vs 600 USD) – If you read the reviews of both Wave and Mammoth, they may seem like they're exactly the same thing, but they're actually fairly different, with Mammoth being darker, smoother, and having a smoother treble. The soundstage of the Mammoth is also larger, but Wave is closer to a natural presentation with strong bass, where the Mammoth is more colored, darker, and the IEM shell is smaller, so it is more comfortable. On  songs like Ken Ashcorp – Absolute Territory, Mammoth is darker, fuller and more streamlined as an experience. Wave has more sub-bass, but less mid bass, and it has more treble too. The 3-driver design of Mammoth is able to fully keep up with the song's bold bassline, but also the background instruments and Ken's sweet voice. 
Value and Conclusion
Reviewing Campfire products always makes you think that there's great value to be had even if the company is boutique. In the beginning, people didn't quite understand the value of properly made IEMs, and especially USA-made IEMs, but the more time goes forward, the more I see FiiO being replaced by Campfire around me, and the more it makes me think that modern-day audiophiles aren't looking just for cheap products, but for well made products. I'm happy to report that Campfire delivers in every single way there, with their IEMs having outstanding value for their sonics, build quality and reliability. 
With a really strong bottom end, a comfortable fit, and great detailing, Mammoth is the right IEM to get if you're a basshead, if you enjoy a large soundstage, or if you just want an enjoyable IEM for an excellent price. 
At the end of the day, Campfire Mammoth is going to be perfect for bassheads, those who enjoy unparalleled impact, and a high-quality build, with excellent ergonomics. 
Product Link
You can grab one from www.amazon.com here: https://amzn.to/3q9MawZ
If you're in the UK, you can grab one from www.amazon.co.uk here: https://amzn.to/3p9IUSY
And if you're from Europe, you can grab one from www.amazon.de here: https://amzn.to/3qarW6m
---
---
--- Please remember to stay safe, and always have fun while listening to music!---
 - If you have a dime to spare, and donate, to help us with electricity and work expenses, it would make my day much brighter, as it would help me improve things around the website and increase the frequency of my posts - 
---
Full Playlist used for this review
We listened to more songs than those named in this playlist, but those are excellent for identifying a sonic signature.  PRaT, Texturization, Detail, Resolution, Dynamics, Impact, and overall tonality are all revealed by those songs. We recommend trying most of the songs from this playlist, especially if you're searching for new music!
https://www.youtube.com/playlist?list=PL_cjBXGmwSHSdGcwuc_bKbBDGHL4QvYBu
--- Contact Us ---






---
---