Peak of Ambition – iBasso DX220 MAX Music Player
DX220 MAX is not your average DAP, this is the 700 grams of Music at your fingertips. We're talking about the most ambitious DAP ever created by the best DAP company out there, so we'll make it rough and compare it to desktop units, pair it with the most picky of headphones / IEMs, and make this the most ambitious review too. The main comparisons will be with iBassod DX229, FiiO M11 PRO (and M11), Hiby R6, Opus #2, and with QLS QA361. The main pairings will be with Meze RAI Penta, Dunu DK-3001 PRO, Rosson RAD-0, iBasso SR-2, and Lime Ears Model X.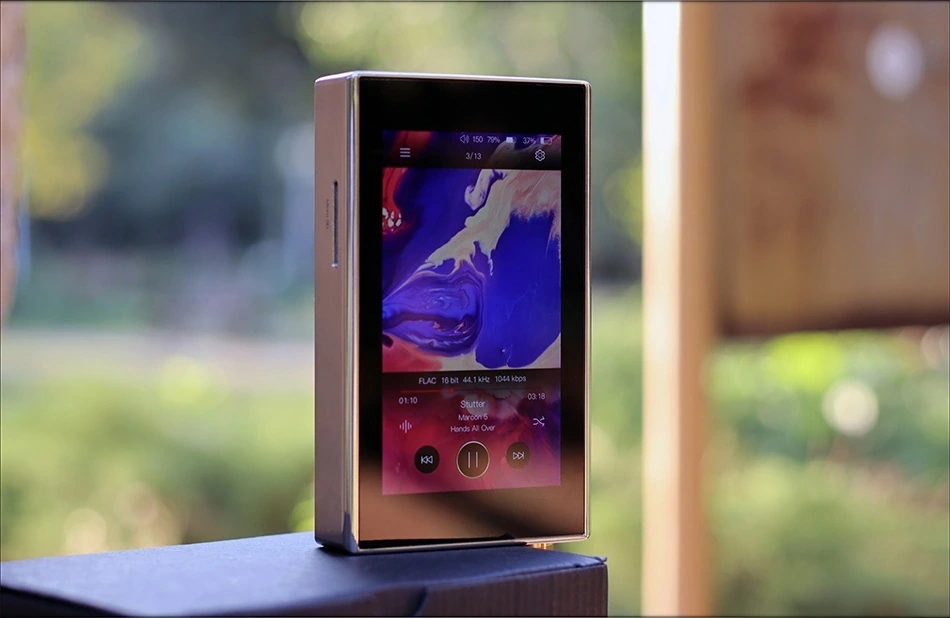 Introduction
iBasso is known to usually be one step ahead of FiiO, but the two are still the most recommended and loved producers of DAPs and Audio stuff from China. iBasso usually refines their software & hardware a bit more, and provides a slightly longer and better warranty, but with the release of FiiO M15, iBasso had to step up, and this led to DX220 MAX, which is far more ambitiously engineered than M15. 
If you need to order stuff from iBasso, you can use their own shop, order from Authorised Amazon shops, or purchase from Authorised dealers, all of those sources will have good warranty, and if you ever have an issue with any of their products, iBasso's PR, Paul, will be more than happy to help. They are simply put, the best when it comes to warranty and support, and they kept growing ever since I first had a contact with them, more than four years ago. 
It should be noted that I have absolutely no affiliation with iBasso. I'd like to thank iBasso for providing the sample for this review. This review reflects my personal experience with iBasso DX220 MAX. Every opinion expressed is mine and I stand by it, the purpose of this review is to help those interested in iBasso DX220 MAX find their next music companion. 
Packaging
First things first, let's get the packaging out of the way: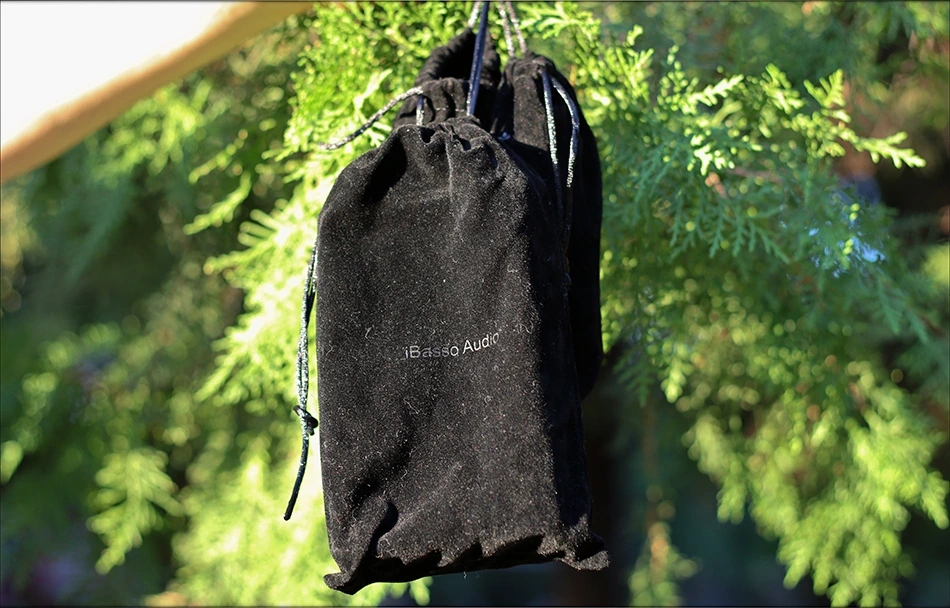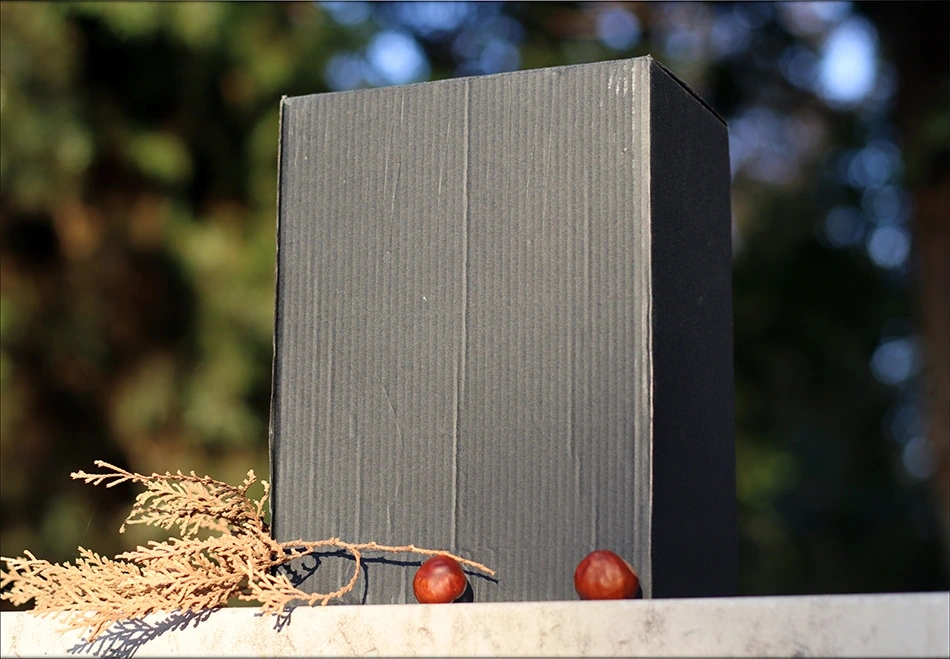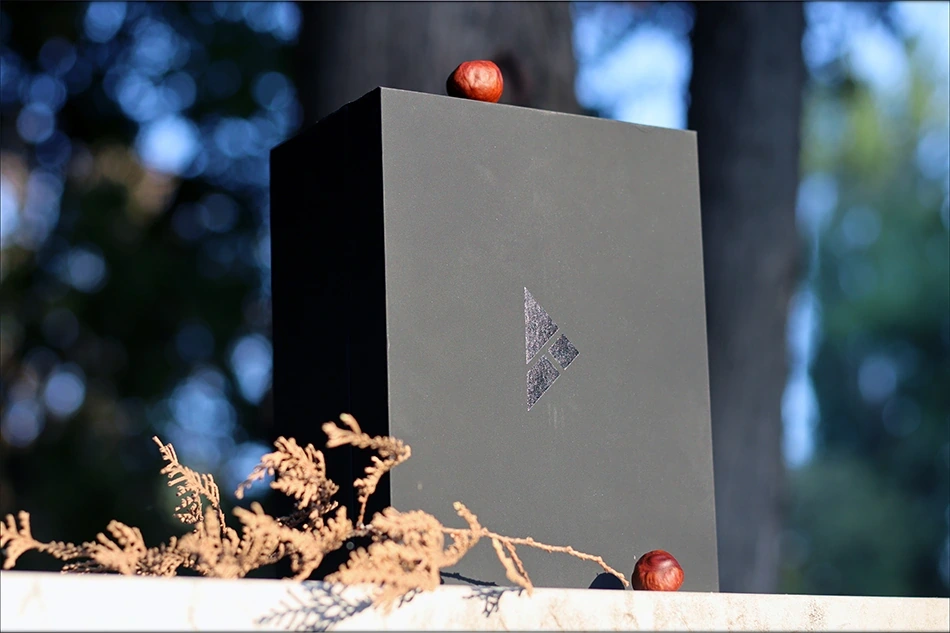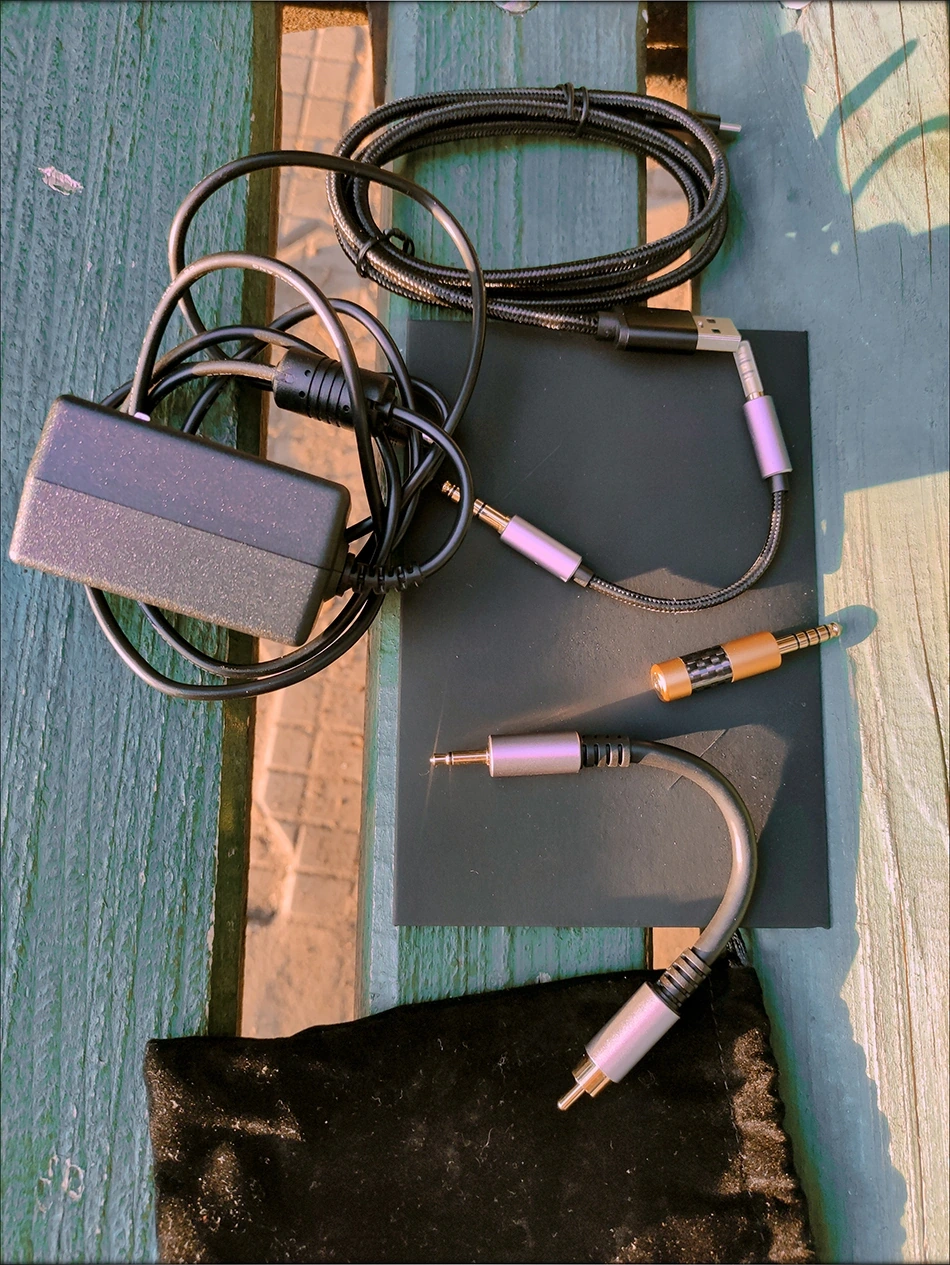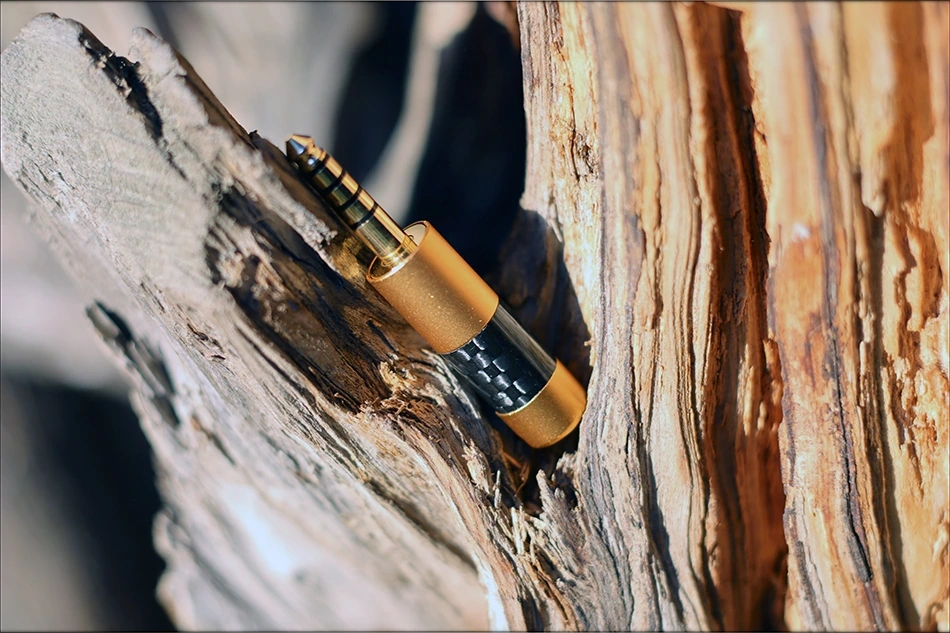 The package of DX220 MAX is as large and cool as the DAP itself, and this time around, it really comes with a lot of extras. I know we sometimes like minimalism, but when going for such a pricy DAP, we want it all. We want the best, most complete package we can get, and happily iBasso delivered neatly. 
The package includes a leather case, a charger (I will explain in the build part of this review, but we need to charge it for the Analogue Part), an adapter from 4.4mm to 2.5mm, a USB Type-C cable (Yay!) and a coaxial cable, as DX220 MAX also has Digital Out abilities. 
DX220 MAX also comes with screen protectors applied from the factory, both on the front and at the back, so even if you will start noticing minor scratches after using it for a while, don't worry, it is just the protector, and not the glass at the front or at the back. 
I personally have never seen a more complete package before, and DX220 MAX is the best package of a DAP in 2021. 
Video Review
Build Quality/Aesthetics/Functionality
There are so many features and highlights that it is complicated to know where to start when talking about the DX220 MAX. The first, and most obvious thing, is the size and weight. It is a huge DAP, with almost a kilo in weight. This is thanks to its build, which is metal + glass, but also thanks to its advanced circuits, and huge batteries. Batteries, because there are more than one battery inside. 
We're talking about five batteries in total, with four dedicated to the analogue stage, and one dedicated to the digital and OS / Processing stage. This means that you don't have to worry about the noise introduced by the CPU and OS motherboard.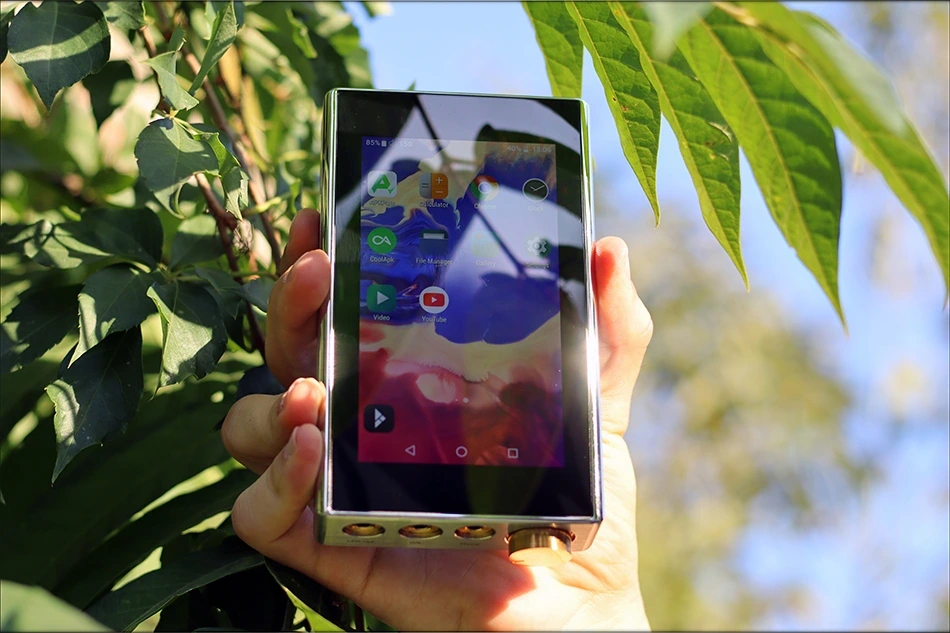 DX220 Max features a dual ES9028PRO, one of the beefiest DACs to ever be seen in a portable. It also decodes PCM up to 32 Bit / 384 kHz, and Native DSD up to DSD512. There's 4 GB of RAM, which is more than enough for audio applications, and also the highest in a DAP, except for one or two outliers. 
iBasso went all-in with audiophile-grade capacitors, as well as a full sized analogue potentiometer. There's no channel imbalance on the volume wheel after about 9 o'clock. If you think you need to listen quieter, you can access the digital volume control, so it can be as grainy and expanded as you need. 
At about 700 grams, it is clearly the heaviest DAP I ever laid my hands upon, and also the one with the most outputs, and most dedicated tech inside. The outputs include a Balanced 4.4mm output, a 4.4mm line out, and a 3.5mm headphone output, next to the volume wheel. At the other end of the DAP, we have the power button, the DC input button, for charging the power amplifier stage, a type-c USB port, and the SPDIF output. 
As far as the display goes, we have a 5.0 IPS display with a FHD resolution of 1920*1080, which is both bright enough for proper outdoors usage, but also colorful, if you like to stare at your cover art. 
DX220 MAX has one microSD slot with the ability to take in cards up to 2 TB, and as it runs Android 8.1, it can run videos, games, and many other things, but the whole point of it is to play music.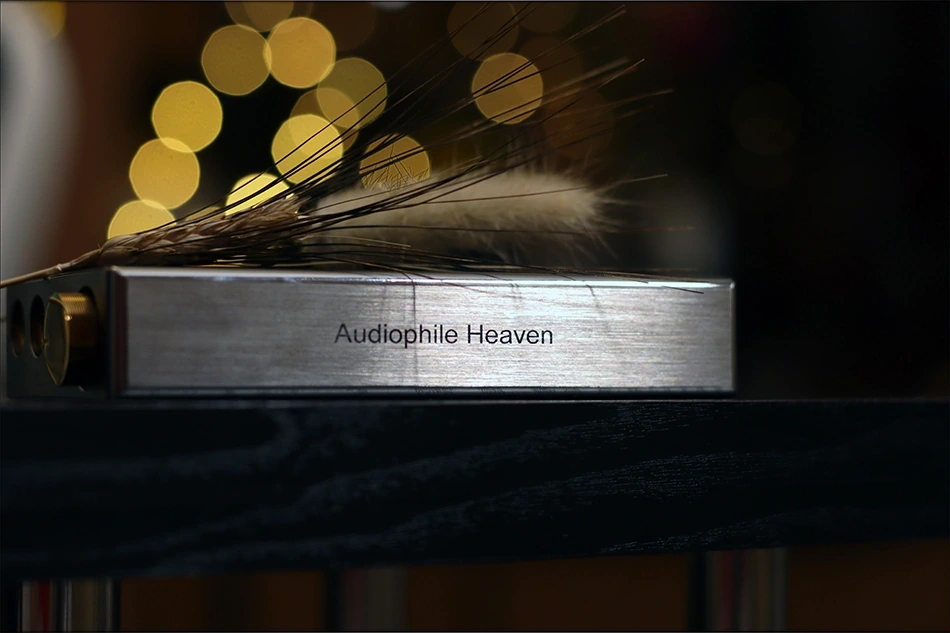 Besides supporting Bluetooth, in 5.0 format, it also has 5G wifi, and can even decode MQA. Tidal is supported too, including playing from memory. 
If you're curious if it consumes a lot, I could get almost 10-11 hours of battery life from it, with the digital volume set to max, and using the potentiometer around 11 o'clock on the 4.4mm balanced port. 
Software
We have the Dual Boot system like on DX220, where you can use DX220 MAX in both pure mode, where it can only play music, for a small sonic improvement, or you can run it in full sized Android, with support for Tidal, Streaming apps, VLC, Hiby Music, and everything in between. 
DX220 MAX doesn't have Google Play support by default, but it comes with APK Pure and Cool APK, and you can install Google Play too, if downloading it from the APK Pure store. The whole point of not including it by default is that DX220 MAX is sold to the Chinese Markets too, and Google Play can't be used in China. 
There are third party software options out there too, like Lurker's Free ROM, which brings Google Play too, along with other optimisations. 
DX220 MAX also has the option of a DAC and a DAP mode, as it can work as your main USB DAC for your computer. It has no delays when used as such, and can be used for movie watching and competitive gaming. Given the choice of ESS 9028PRO, you can consider DX220MAX a worthy replacement of your current Desktop DAC, as it can replace something like the Mytek Brooklyn DAC+, and can / will totally outdo the likes of Aune S6 PRO, M2Tech Young MK III, and even can hold its ground against R2R DACs like the Ares II from Denafrips I just reviewed. 
Sound Quality
DX220MAX sounds extremely natural, with a slight preference for warmth and a musical presentation. The bass is deep, kicks in nicely with a lot of impact, visceral even, while the midrange is clean, clear, and has a huge soundstage in both depth and width. The treble is sparkly, well-extended with no roll-off, and sprinkles the entire sound, leading to a 3D presentation.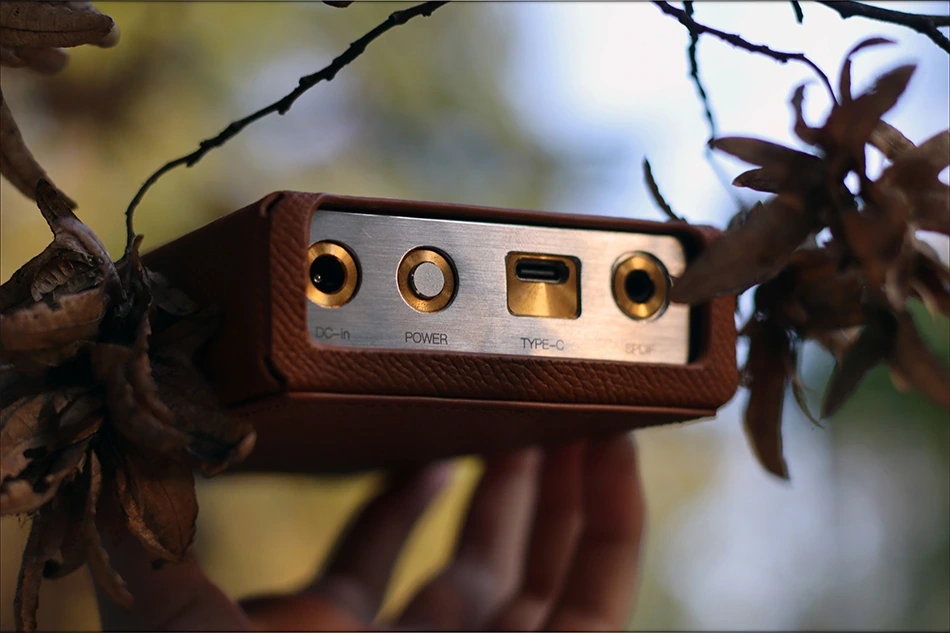 I mainly used high-end IEMs for the sonic impressions, and to determine the sound of the DX220 MAX. Among those, I used the Campfire Atlas, Dita Fidelity, Dita Fealty, Sivga P2, iBasso SR2, iBasso IT04, HIFIMAN RE2000Silver, FiiO FA9, MEZE Rai Penta, HIFIMAN Deva, and even CTM Clear Tune Monitors X. 
The overall bass presentation is dynamic, powerful and with a lot of authority / control. DX220MAX doesn't add to the weight of a musical note, compared to what was in the original song, but it can totally go quick, enough for the fastest of trancecores. The tuning itself is close to reference, but the weight and depth of the bass are most impressive, when it comes to how hard can it kick, and it kicks as hard as you'd expect a device of this size and weight to, beating the likes of Sony 1Z in terms of how deep, quick, and dynamic the bass is. 
The midrange of the DX220 MAX is clean, clear, but is a bit soft and has a warm tinge. This makes music sound quite euphonic, musical, and pleasing. Works well for both metal and rock, but also for Jazz, Classical and pretty much everything else. It tends to favor both male and female voices equally, with a soft emphasis on the depth of male voices, and emotion on female voices. The dynamics alone are enough to make you go "WOW" at first listen, but also to keep impressing you regardless how many times you hear it. The midrange is also in line with the bass and the treble, and there's no dip or feeling of a distant midrange. 
Given the slightly soft and slightly warm presentation, DX220MAX favors guitars and pianos, but given its extremely detailed presentation, it also favors complex orchestral arrangements. There's a huge space between instruments, voices, and everything in general, and the imaging / positioning is probably the best I've heard from a portable DAP to date. 
The treble is clear, clean, and sparkly, with a good amount of extension and air. Despite the neutral tuning, with not roll-off, the treble is also slightly soft, which means that there's no trace of harshness, even on older and poorly mastered tracks, and DX220MAX presents rock and contemporary music quite vivid. Even distorted guitars from heavy metal songs have a beautiful upper midrange / lower treble presence with a good amount of color. I would actually go as far as to call DX220MAX the most refined and mature tuning so far, with the treble being the cherry at the top of a well-made audio cake. 
Comparisons
The main comparisons will be with DX220 + AMP9, FiiO M11 PRO, Hiby R6, Opus #2 and QLS QA361. The lack of hardware playback buttons on DX220 is something to note, as most of its competitors do have hardware playback buttons, but DX220MAX can be connected with a bluetooth remote, and you could keep it in a pocket / pouch, and hold a remote to control it. Apps like Hiby Music also work for using something like Hiby Link as a remote for controlling the playback on DX220 MAX, so a Huawei P20 or Xiaomi Note 9S are also good options for controlling it. 
Those are the main DAPs that can compete with DX220 MAX, although as we'll explore, when you invest in the price of DX220 MAX, and invest in carrying the weight of it around, you are rewarded by a better overall experience in sonics, and everything, except for ergonomics. 
iBasso DX220 MAX vs iBasso DX220 + AMP9 ( USD vs 900 USD) – This is the big compa, the one that everyone cares the most about, and it is where I have to admit that DX220 the original still makes an excellent option for those who want to get a high-end DAP. There's the DX300 that iBasso released recently, and which is worthy to consider, but that's for another review, for now DX220 has a beautiful design, with playback buttons. The largest difference between DX220 MAX and DX220 is the battery life, which has been improved greatly on the MAX version. The sound is more powerful, and softer on DX220 MAX, with more detail and clarity, but DX220 is still fairly close. The midrange especially when using AMP 9, is a bit more colorful on DX220, while the MAX has a wider soundstage, with more depth too. 
iBasso DX220 MAX vs Hiby R6 ( USD vs  USD) – R6 will soon be replaced by "R6 New", and Hiby also released R8, which supposedly has better hardware, which is more similar to a smartphone, but DX220 MAX is considerably better than the original R6 when driving both headphones and IEMs. With IEMs, DX220 MAX is silent, with no background noise or hissing, but R6 has a ton of hissing with most sensitive IEMs. With headphones, DX220 MAX has much more driving power, especially on the Balanced Output. The sound of DX220 MAX is softer, a bit warmer, with more emphasis on emotion and has a wider, deeper soundstage. 
iBasso DX220 MAX vs FiiO M11 PRO ( USD vs 650 USD) – M11 PRO is actually no on the same ground as DX220 MAX, and FiiO has their M15 to be the best device to compare with DX220 MAX, but M15 is not available at all in Romania, or in most of the Europe, so M11 PRO it is to compare with DX220 MAX. Compared to M11 PRO, DX220 MAX sounds much more natural, has better bass, better treble, and more clarity. Despite all of this, DX220 MAX is harder to carry around and to use, and M11 PRO has a slightly quicker OS. From early reports, M15 runs extremely hot, so on this note, DX220 MAX stays about as cool as M11 PRO, and heat never came off as an issue with it, so I wouldn't shy away from a big DAP, even if you had a poor experience with M15 before. 
iBasso DX220 MAX vs  Opus #2 ( USD vs  USD) – Opus #2 is quite outdated now, but it still appears on sale on Drop and other websites, so it is still a DAP people consider, especially given how much hype was around it a few years ago, and given how much I liked it back then. You'd be right to think it sounds beautiful, especially if you have IEMs, but DX220 MAX overtakes it in all aspects, including details, soundstage, dynamics and clarity. The only part where DX220 MAX is not a direct upgrade is when it comes to its ergonomics, being larger and clunky to carry around, but that's a sacrifice you have to make if you want to hear the best the DAP world has to offer. 
iBasso DX220 MAX vs QLS QA361 ( USD vs  USD) – Although QA361 has a pretty soft sound itself, it is no match for how musical, detailed and wide DX220 MAX is. The driving power is also much better for DX220 MAX, and even if you beef the settings on QA361 to their maximum, DX220 MAX still sounds much more vivid, more powerful, more dynamic, and has much more driving power. Also the stage is larger, and the instrument separation better. Adding Tidal, Android, Apps support and all of the other bells and whistles that DX220 MAX, to the equation, and it is clearly the better deal of the two. 
Pairing 
The main pairings of DX220 MAX will be with Meze RAI Penta, Dunu DK-3001 PRO, Rosson RAD-0, and Lime Ears Model X. It pairs favorably with headphones, even more than it does so with IEMs, since it has a TON of driving power on the 4.4 mm balanced headphone output, but you will need something like the Meze Balanced Cable for that, and a compatible headphone, like HIFIMAN Arya, HIFIMAN Sundara, or iBasso SR2. 
DX220 MAX has much more driving power from the Balanced port than it has from the Single Ended 3.5mm port, and it is much better to use the Balanced port when you can, as it is better optimised for a good sonic experience. You should also get a little rubber protector and cover the Line Out 4.4mm port if you value your ears / headphones / IEMs, or at least pay attention when inserting something in that 4.4mm jack, to not mistake the 4.4mm line out for the headphone output. 
The driving power is not such an issue for DX220 MAX when you have IEMs, but with headphones, especially with hard-to-drive ones, the 4.4mm port will feel like an entire new thing. It is most effective for the likes of Audeze LDC-2C, HIFIMAN Arya, Beyerdynamic T1, LSA HP-1, Kennerton Thror and heavyweight headphones. 
iBasso DX220 MAX + Meze RAI Penta ( USD +  USD) – Meze Rai Penta shows a beautiful overall pairing with DX220MAX, as it compliments their softer and musical nature, with a hard bass, but also a colorful midrange. There is no hissing, and no issue with the sound, the entire pairing sounds musical, yet extremely wide. Instrument separation is quite good, and despite the softer nature of DX220 MAX, it manages to have a good clarity and detail with the Rai Penta.  
iBasso DX220 MAX + Rosson RAD-0 ( USD +  USD) – RAD-0 doesn't need any special cables to be driven from DX220 MAX, it works just right with the 3.5mm single ended cable. In fact, the pairing is incredible, with a liquid-sounding midrange, a lot of color in the sound, a smooth, yet airy treble, and a large soundstage. RAD-0 still brings a smile to my face every time I hear them, and DX220 MAX just made the whole experience so much better. 
iBasso DX220 MAX + Lime Ears Model X ( USD +  USD) – Model X has two modes, one which is bright and analytic, and one which has bass, and quite a beautiful, warm bass with a lot of emphasis on musicality. Regardless what is the mode you prefer to listen to, DX220 MAX will sprinkle some of its magic over it, and bring you a better overall experience, regardless whether that is by showing you a beautiful midrange and detail, or by giving you the best bass impact / depth you've heard in years with the Model X. 
iBasso DX220 MAX + Dunu DK-3001 PRO ( USD +  USD) – With DK-3001 PRO, you either love their V-Shaped sound, or you have a different IEM at the moment, because I personally can't keep off listening to them when I want to plug in some old school rock, and well, rock on. The overall pairing is beautiful, with no hissing, no background noise, but with a lot of bass impact, treble sparkle that's refined, and a huge soundstage. The imaging is also top notch, especially when it comes to how good the stereo separation is, making DK-3001 so much better for EDM / pop / Dubstep too. 
iBasso DX220 MAX + iBasso SR2 ( USD +  USD) – This is the first time I felt the need to mention that I prefer using the 4.4mm balanced output rather than using the 3.5mm Single Ended output. Especially when we mention the amount of dynamics and the natural sound that SR2 has, the overall experience is so awesome. The written review for SR2 is also coming in the next few weeks, so please keep an eye out for it, if you want one of the best Dynamic Headphones based on the Tesla Tech. 
Value and Conclusion
At the end of Today's Review, we should consider that the price of DX220 MAX is quite high. In fact, besides some extra fancy devices, it is one of the most expensive things I reviewed on Audiophile-Heaven, and it certainly is not as solid of a value as DX220 is in general. This being said, it is unique, it is special, it is magical. The whole sound of it, if you're into music, makes it worth every penny paid for a DX220 MAX. Also, given the high-quality components, including the capacitors from Kemet, which are polymer tantalum, Toshin UTSJ, Panasonic, Nichicon and Amtrans PET Film ones, it will hold value in time for years, and makes a worthwhile investment, like any hifi component that holds value for at least five to ten years. The battery inside DX220 MAX is going to last a longer while than most batteries, and it has better battery life than most DAPs on the market.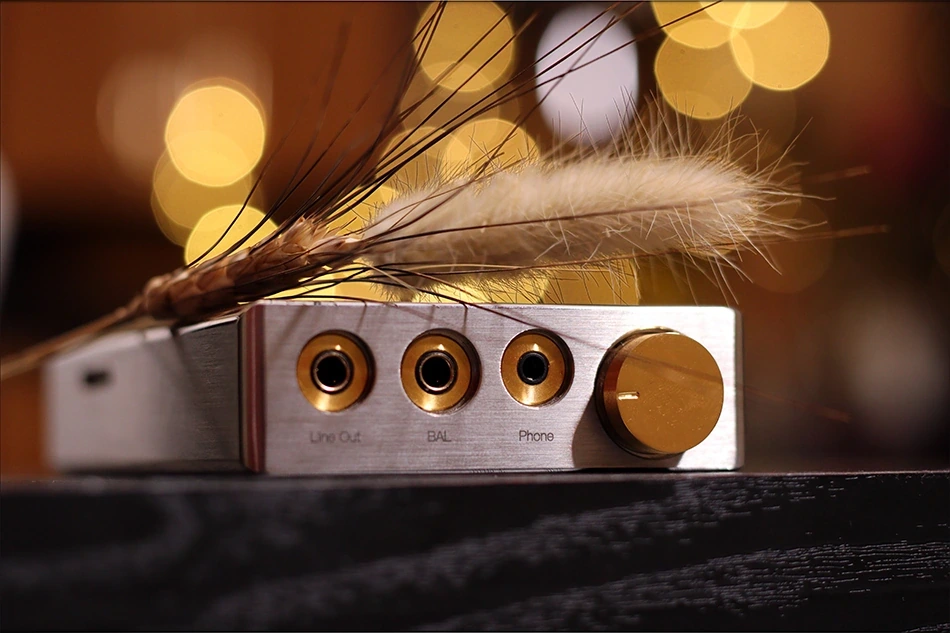 In fact, it is not just the weight that's special, but also the volume wheel, which has a 4-wiper custom potentiometer, providing a better performance than most on the market. The Femtosecond oscillators inside also provide an excellent performance for both DSD, PCM, and even MQA files, making the experience of listening music on DX220 MAX truly unique.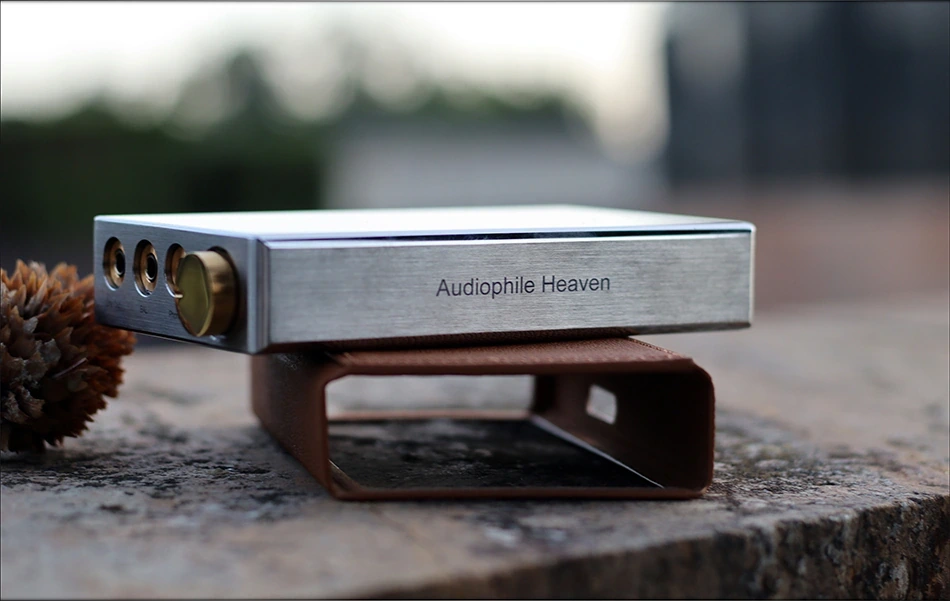 Not only that, but the whole sound is magical. The bass is deep, but also quick, having an ever so slightly hard character. Combined with the ever so slightly soft and warm midrange and the softer treble, the whole listening experience is mature, well defined, and versatile. Any music style will be beautiful, any rock will have juicy guitars, and any dubstep will hit you in the stomach with the bass.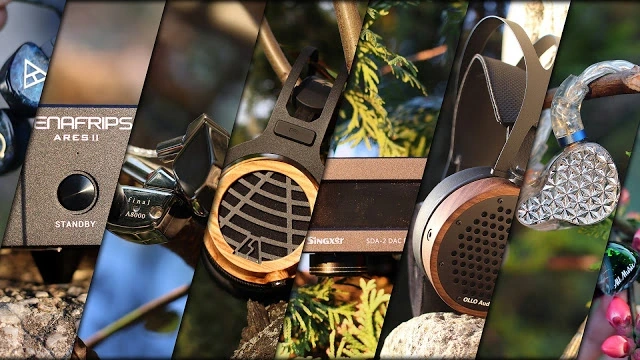 Before the end of this review, I want to add DX220 MAX to Audiophile-Heaven's Hall Of Fame for being one of the best DAPs I heard to date, with an excellent kick for detail, clarity, having a surprisingly good battery life, good OS performance, and everything the ultimate DAP should have.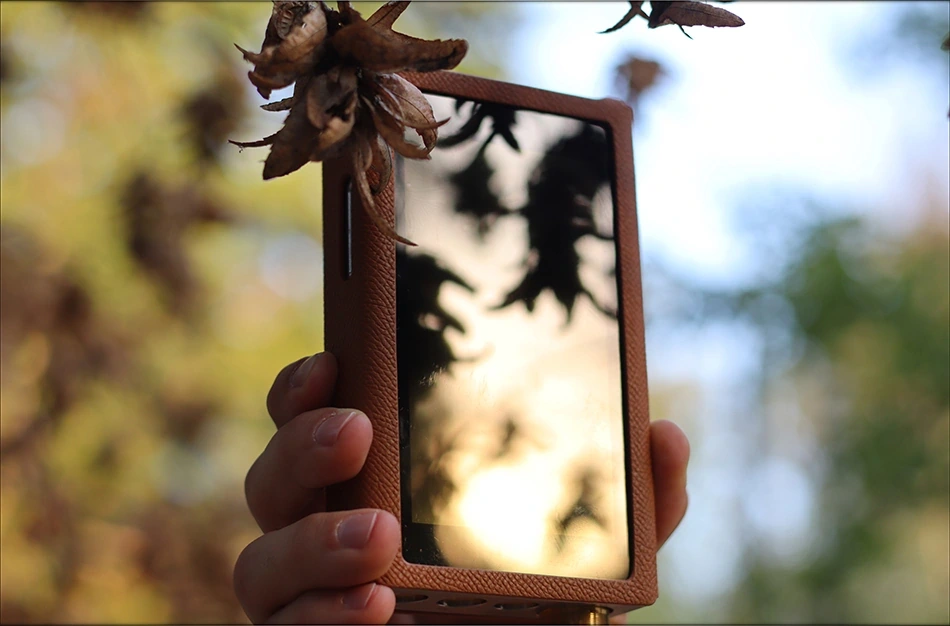 At the end of today's review, if you're looking for the ultimate DAP, the mountain peak in audio, you're surely going to be interested in DX220 MAX. Even more, if you're looking to see what the best of the DAPs sounds like, you'll be surprised by how much it can surpass desktop devices that are close in price, even some of the best taking a second place to DX220 MAX. Of course, you have to be ready to make a little sacrifice in ergonomic and get a pouch for this one, as it ain't as pocketable as DX220 the original, but at the end of the day, if you want the best DAP, you totally have to check out DX220 MAX from iBasso, the most interesting transportable DAP I reviewed to date. 
---
---
--- Please remember to stay safe, and always have fun while listening to music!---
 - If you have a dime to spare, and donate, to help us with electricity and work expenses, it would make my day much brighter, as it would help me improve things around the website and increase the frequency of my posts - 
---
Full Playlist used for this review
We listened to more songs than those named in this playlist, but those are excellent for identifying a sonic signature.  PRaT, Texturization, Detail, Resolution, Dynamics, Impact, and overall tonality are all revealed by those songs. We recommend trying most of the songs from this playlist, especially if you're searching for new music!
https://www.youtube.com/playlist?list=PL_cjBXGmwSHSdGcwuc_bKbBDGHL4QvYBu
--- Contact Us ---






---
---