Paradigm Shift Complete – FiiO FA9 Earphones Review
FiiO FA9 is the first flagship IEM made by FiiO, and they are priced quite aggressively at 500 USD, making them a direct competitor to other flagships, like Meze Rai Penta, Final Audio B1, and Campfire Atlas. Can't forget to do a proper comparison with FH7 too, given that FA9 is some kind of upgrade from it, at least if you like a more musical sound. The pairings will include iBasso DX220, FiiO M11, and Lotoo Paw S1, based on your requests to pair the FA9 with. 
Introduction
You probably already know all about FiiO, they're an omnipresent company in this hobby. It is almost impossible to be a music lover and not have anything related to FiiO, regardless whether it is something huge or something tiny. This being said, I always recommend trying to purchase FiiO products from local agents / marketplaces like Amazon.com, local sellers, shops, etc. The company is huge now, and it is complicated for them to handle warranty directly, which is why most agents will replace a defective unit right away, without any questions asked. 
That being said, it should be noted that I have absolutely no affiliation with FiiO. I'd like to thank FiiO for providing the sample for this review. Every opinion expressed is mine and I stand by it, the purpose of this review is to help those interested in FiiO FA9 find their next music companion. 
Product Link
You can get FiiO FA9 from www.amazon.com here: https://www.amazon.com/FiiO-FA9-monocrystalline-Silver-Plated-Smartphones/dp/B0881CKX4V/
Packaging
First things first, let's get the packaging out of the way: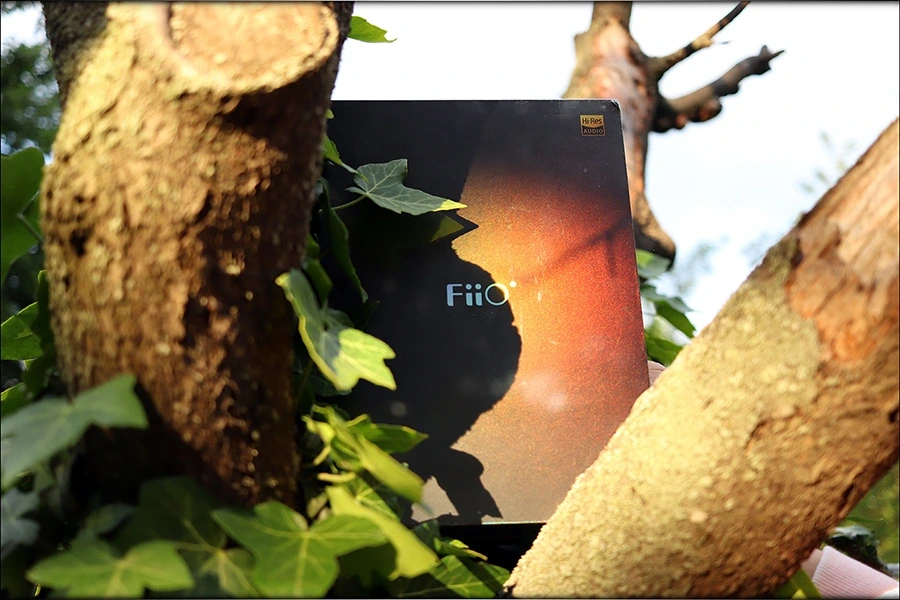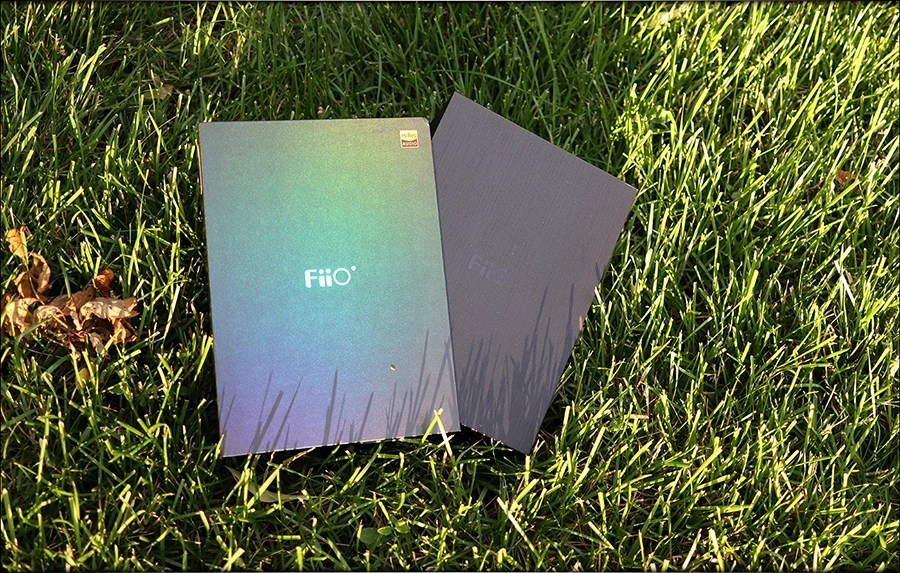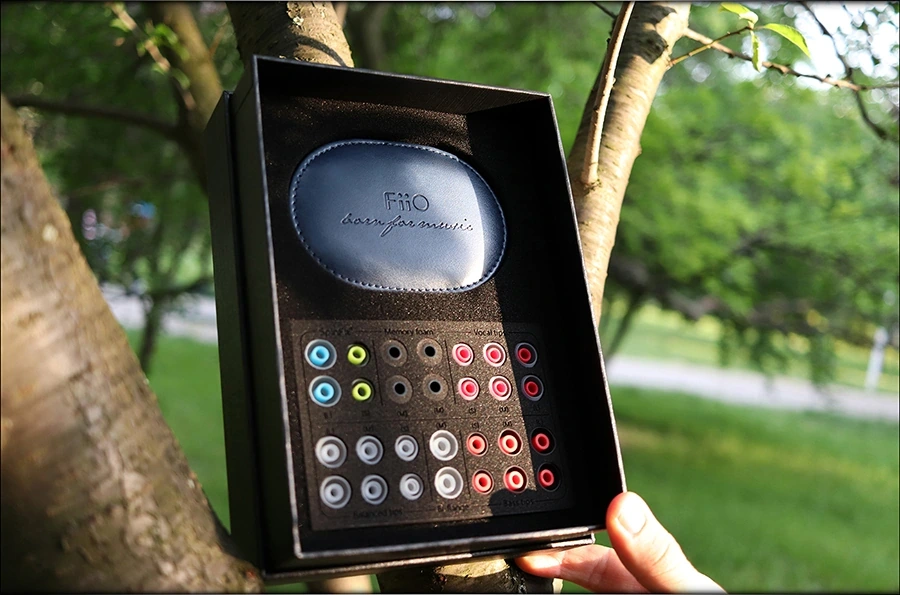 Ah right, we're back to top tier packages with FiiO. tips from every category, including spinfit, a high quality cable, and a high-quality leather carrying case all make me think that FA9 is going to make it to Audiophile Heaven's Hall Of Fame pretty quickly already. 
This feels like F9PRO all over again, a product that really comes with a complete package for the price asked. 
Youtube Video 
Build Quality/Aesthetics/Fit/Comfort
Fa9 is made of plastic, but that ain't no issue, because it is one of the most comfortable IEMs I have ever tested. They aren't small, and they are considerably larger than RE800 Silver form HIFIMAN, but for my ears FiiO fits a bit better. The cable is just sweet, no microphonic noise, great comfort, and I could say that I'm in love with the soft ear guides they put in.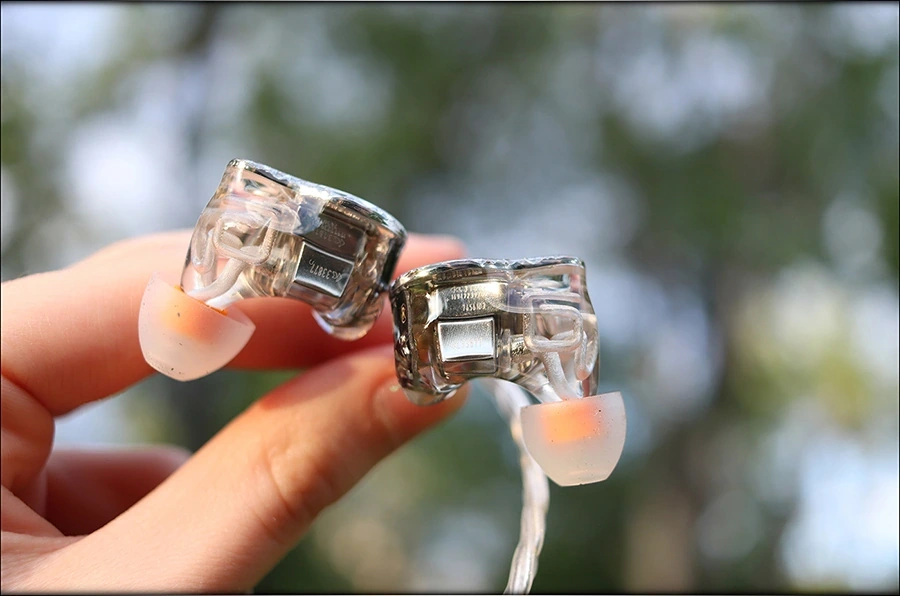 There's no driver flex, but there was none to be expected as FA9 is an all-BA design, so I'll be exploring in the sonic part of this review how well FA9 fares when it comes to transients and textures. Fa9 is quite easy to drive, but also fairly sensitive to hiss, so FiiO's own DAPs sometimes show a bit of hissing, including the two I enjoyed FA9 the most with, M11 and M11PRO. 
Overall passive noise isolation is around 20 and up to 25 dB, making FA9 good even for live performances. Etymotic ER4XR and ER3XR isolate a bit better, but the advantage FA9 has in terms of comfort makes it a much easier option for those who like to wear their earphones for a few hours in a row. 
You can actually see the drivers inside FA9, and you can notice that they are the good stuff, high quality, and not some ripoffs, and the cables are detachable and based on the MMCX connector standard making FA9 the type of IEM that can be serviced for many years. You can see them both as a listening pleasure, but also as an investment, since FiiO products tend to hold value quite well in the first two years after you purchased them. 
The biggest hidden feature of FA9 are the three mechanical switches, which are also fairly hard to reach. I don't give them enough credit for those, but they can change the sound, from warm to more neutral, although I found that once you find a position you like, you will mostly leave them like that.
They give different aromas of the same sound, rather than giving Fa9 many different signatures, and IEMs like those from IMR employ solutions that change the sound far more drastically, which is why I didn't insist that much on FA9. You can think that you can slightly tweak Fa9 compared to my sound Quality descriptions, but they won't become an entirely different IEM, and my setting was on V-Shaped for most of my listening. 
Sound Quality
And this is the first FiiO that made it. They finally made it warm, musical and gave their all to voice FA9 in the way that only high-end IEMs usually sound. The sound of FA9 can be described as warm, musical, detailed, clear, sparkly up top, hard hitting down low, and with an excellent imaging / instrument separation. They have a moderately V-shaped signature, but you'll be first surprised by how natural they sound, and after you'll start thinking that they are meaty, powerful, controlled and sparkly at the same time.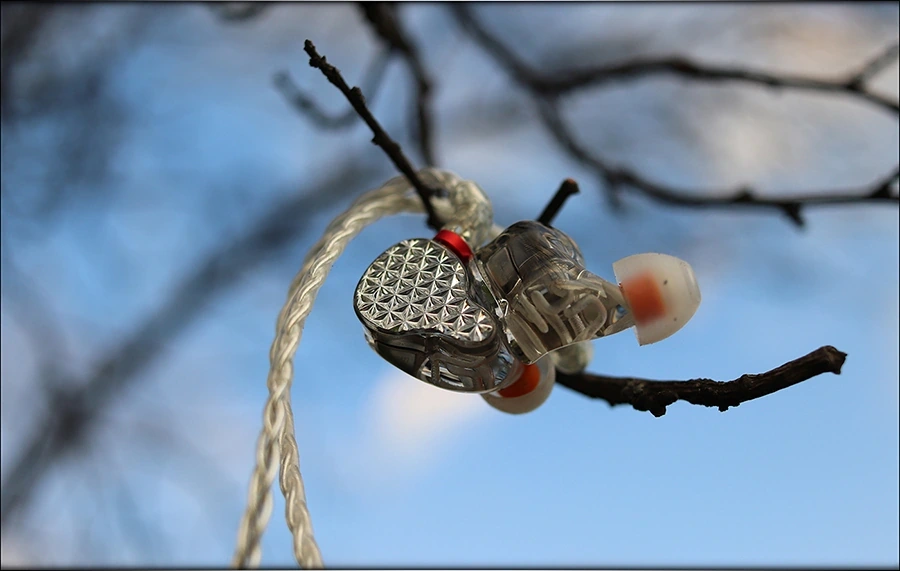 The bass is clearly the strong point now, with a depth that's scary to think about. I just recently got a true stereo system that can reach as low as 28 Hz, thanks to a large subwoofer, and I would say that FA9 reaches lower. It can rattle my jawbone, along with my skull if I drive them loud enough, but they clearly weren't made to be listened this loud, as there's a lot of detail, nuance and finesse at lower volumes too. In my youth, I used to listen extremely loud, because most of the equipment I was using was not dynamic nor impressive at low volumes, but this isn't the case anymore. FA9 manages to impress, deliver a solid punch, and handle multiple basslines just fine without me turning it all the way up. In fact, even at the lowest volumes, it is clear and punchy. 
The midrange is also a strong point of FA9, with a beautiful voice to both male and female performance. You get a juicy presentation of textures, so bands like Dance Gavin Dance sound superb, while Nirvana, Iron Maiden and even Antrax are dynamic to listen to. It is a treat to hear some older Metallica too on FA9, and although they handle Jazz, Classical, and pretty much everything else, the detail, clarity and rapid punch makes them perfect for rock and metal. Indeed, you'd be expecting a quick sound out of FA9, given their all-Ba setup, and they are fast, but they're a zero grain fast. This is different from the likes of Etymotic which is known for having a fairly grainy sound thanks to their 1-BA configuration. 
The treble of FA9 is slightly elevated with a peak around 9kHz, and it gives them a good amount of air / sparkle, but they are not quite as wide sounding as FH7, although each instrument is defined better, with more instrument separation and much better overall imaging. The treble rolls off after 9kHz, it is never sibiland, never harsh, and although they have a good amount of air, they never sound cold and bright. On the contrary, they are a warm, fun to listen to IEM, which is very different from the FH7, which was the previous FiiO Flagship. 
Comparisons 
The main competitors have been chosen based on your request, and I'm really thankful for your comments, mails and messages! FH7 shall be the first, Final B1 next, then Meze Rai Penta und Campfire Atlas. 
FiiO FA9 vs FiiO FH7 (500 USD vs 400 USD) – Starting with a FiiO vs FiiO, FA9 improved a lot on both the design, but also the comfort. Somehow, it sits better in my ears, with more hours until it becomes uncomfortable. Both IEMs have a bit of hissing with hissy sources, and they are about even in this sense. Both IEMs have a lot of detail and clarity, the largest difference being that FH7 sounds quite cold and bright, with less bass, and a far colder midrange, where FA9 has a meatier sound, more bass, a warmer mid, but still keeping the same detail / clarity from FH7. FA9 has a quicker bass, which works well with faster music, but FH7 has a wider soundstage. 
FiiO FA9 vs Final Audio B1 (500 USD vs 700 USD) – B1 sounds considerably more aggressively V-Shaped than FA9, and the comfort is actually good on both. Final tips vs Spinfit is an old-age dilemma, and unless you can test both, either should work well for most people. I used to prefer spinfit, but while using Final Tips I prefer those. The biggest difference between B1 and FA9 is in the midrange, where Fa9 is more open, and B1 is thicker, warmer, more romantic. Fa9 has a wider soundstage, and they both have more or less the same detail level. 
FiiO FA9 vs Meze Rai Penta (500 USD vs 1100 USD) – Rai Penta was never all about the detail, and right from the start I would say that Fa9 feels more detailed. Not only that, but Fa9 sounds more impactful, dynamic and meaty. Rai Penta has a far larger soundstage, but the instrument separation is better on Fa9. Fa9 sounds a bit like Studio Monitors, where Rai Penta makes me think far more about larger hifi setups with large speakers and tube amplifiers. If you enjoy detail, go for Fa9, while if you want a more airy, smoother presentation go for Rai Penta. The difference in price makes me think that Fa9 is a great value, and a deal you just can't miss. 
FiiO FA9 vs Campfire Atlas (500 USD vs 1300 USD) – Atlas is just amazing when it comes to its detail / clarity, but not only. They have one of the most grand presentations with an impactful bass and a sparkly treble. The only downside to them is the driver flex, which they sorted out in newer releases. FA9 feels warmer in the midrange, with less bass quantity, and a smoother treble. Atlas feels more dynamic, more detailed and more punchy, where Fa9 sounds more friendly and easier to enjoy for many hours in a row. The detail levels are better on the Atlas, but not twice as good, Fa9 is already outstanding in its own right, and especially if you don't want the super-aggressive V-Shaped signature of Atlas, then FA9 is a mode moderate V-Shaped sound with a warm mid that should totally satisfy you. 
Pairing 
The main pairings explored will be with with DX220, FiiO M11 and Lotoo Paw S1, also based on your request. FA9 works well with most portable sources like FiiO BTR5, and they do well with the likes of Earmen TR-AMP too.
HIDIZS AP80PRO is also a good pair, and FA9 really doesn't need the latest flagship DAP to shine. They do need detail and clarity, so if you're on a tight budget and don't need Bluetooth, FiiO M3PRO is also a great source for them. 
FiiO FA9 + iBasso DX220 (500 USD + 900 USD) – I never knew if FiiO likes me pairing their IEMs with iBasso DAPs, since the two are big competitors, but that doesn't really matter. What matters is that you guys, the one reading this like it, and I'm always happy to help you get the best setup that works for you! DX220 is quite good at handling FA9 both in terms of detail, clarity, but also space / separation. DX220 sounds best with AMP9 if you're driving FA9, but there will bit a slight hint of hiss. I love the overall tonality and natural sound they make together, and think this is one of the best pairings you can go for. 
FiiO FA9 + Lotto Paw S1 (500 USD + 170 USD) – S1 is the kind of DAC/AMP that's amazing for its EQ, high driving power, but also very low background noise. With FA9, I never really felt like I needed to engage the EQ, they sounded amazing on its no-EQ profile. Furthermore, the power is adequate even at half of its maximum volume, but the soundstage and wide presentation surprised me. I was also quite impressed by the overall clarity of the pairing, along with excellent imaging. 
FiiO FA9 + FiiO M11 (500 USD + 420 USD) – M11 is the type of DAP that's a tiny bit colder, brighter and better suited for darker and warmer sounding IEMs / Headphones. It has a bit of hiss with FA9, but it is faint, and if you ever wanted FA9 to sound a tad brighter, more open and wider, this is the DAP to get. I actually like what it is doing, and where I was not such a bit fan of warmer DAP combinations with FA9, natural or brighter ones like M11 really bring out the details in FA9. 
Value and Conclusion
The value of FA9 is amazing, given how easily it can stand against other high-end IEMs and other flagships. The package is amazing, with tips enough to fit any ear, and the cable is also amazing from the start. Of course, if you're looking for multiple cables, the value will lessen a bit, but as I always say, better to have one and good, than to have many and poor. 
Going forward, the build quality of FA9 is outstanding, with detachable cables, good comfort, and good ergonomics. No void, no driver flex, no microphonic noise, and surely enough, FiiO made sure that you can see the high-quality drivers inside of FA9, making them a beauty to behold.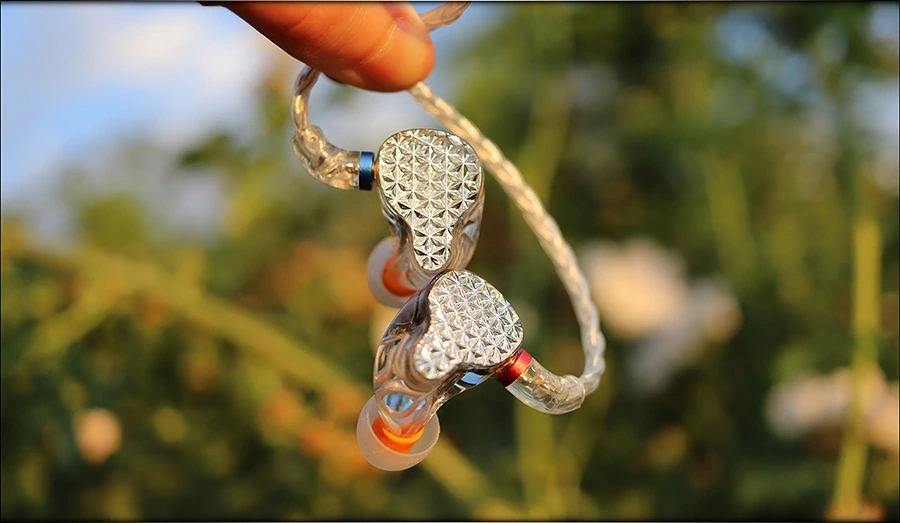 The sound of FA9 is warm, natural, full and impactful. Pretty much what I'd consider perfect for all music styles, from rock to metal to classical to rap. Not only that, but FA9 has amazing detail, clarity and impact, along with one of the best imaging / instrument separations I've heard. The three mechanical switches also allow you to tweak the sound of FA9 to your liking, giving you some flexibility on how you can fine tune them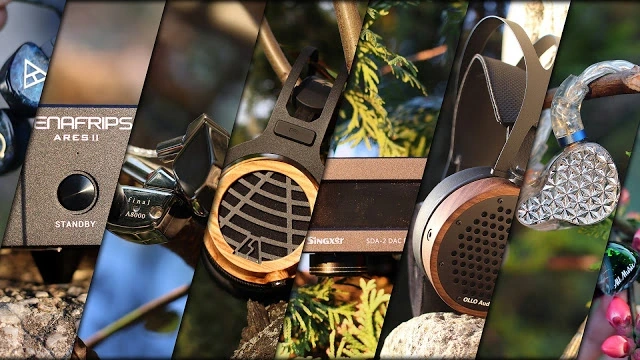 All of those reasons, combined with how well it compares to other IEMs make me sure that I got to add FA9 to Audiophile-Heaven's Hall Of Fame, as one of the best IEMs there are in the entire world, and one you really need to know about. They don't replace the original FH7 though, both of them can stay in the Hall Of Fame, as both serve a different signature, and will please different music lovers. As for the title of this review, I think that the paradigm shift is complete now, and FiiO shouldn't be thought of as an entry-level producer, but is now a true audiophile company with flagships, midrange and entry-level products serving our passion for music. 
At the end of this review, if you're looking for an amazing experience, if you want both comfort, but also style, if you love a natural presentation with a warmer midrange, impactful bass and airy treble that's fatigue-free, FiiO FA9 is one of the best IEMs I can recommend at the 500 USD price point. 
Product Link
You can get FiiO FA9 from www.amazon.com here: https://www.amazon.com/FiiO-FA9-monocrystalline-Silver-Plated-Smartphones/dp/B0881CKX4V/
---
---
--- Please remember to stay safe, and always have fun while listening to music!---
 - If you have a dime to spare, and donate, to help us with electricity and work expenses, it would make my day much brighter, as it would help me improve things around the website and increase the frequency of my posts - 
---
Full Playlist used for this review
We listened to more songs than those named in this playlist, but those are excellent for identifying a sonic signature.  PRaT, Texturization, Detail, Resolution, Dynamics, Impact, and overall tonality are all revealed by those songs. We recommend trying most of the songs from this playlist, especially if you're searching for new music!
https://www.youtube.com/playlist?list=PL_cjBXGmwSHSdGcwuc_bKbBDGHL4QvYBu
--- Contact Us ---






---
---