The Opera Leader – Dunu DK-3001 PRO IEMs Review
Dunu DK-3001 PRO may not be the current flagship from Dunu, but it is their most sold IEM at the moment of making this review, having a price point of 470 USD, and being popular thanks to the beautiful V-Shaped sound, an excellent clarity and detail, and thanks to the support of Dunu, which has been stellar. The main competitors I will be comparing it with are FiiO FH7, iBasso IT04, HIFIMAN RE800 Silver, Final Audio B3, and IMR R2 Aten. Pairings with iBasso DX160, FiiO M11, Hiby R6, Shanling M2X, and Opus #2 should make this review interesting and cover most grounds. 
Introduction

Dunu did not start so great, and at the beginning, they were part of FiiO, and they were the company creating some of the earlier FiiO IEM models. In the meanwhile, Dunu has grown considerably, and they are now a standalone company, who designs and delivers IEMs, starting with entry-level models, and all the way to proper flagships. They are known for being friendly, having one of the best support there is, and they never disappointed when it came to providing a product that will live for a really long time. 

It should be noted that I have absolutely no affiliation with Dunu, I am not receiving any incentive for this review or to sweeten things out. I'd like to thank Dunu for providing the sample for this review. This review reflects my personal experience with Dunu DK-3001 PRO. Every opinion expressed is mine and I stand by it, the purpose of this review is to help those interested in Dunu DK-3001 PRO find their next music companion. 
Product Link

You can always get DK-3001 PRO from www.amazon.com here: https://amzn.to/3nKEmPi

Packaging

First things first, let's get the packaging out of the way:



The package of DK-3001 PRO is just as impressive as that of DK-4001, which I just reviewed on Audiophile-Heaven. Besides the DK 3001 PRO, which are seated neatly in a foam cutout, we now have a selection of 4 plugs for the modular cables, and it comes with selections for Balanced TRRS plus in 2.5mm, 3.5mm and 4.4mm formats. 

There is also a selection of tips inside the package, and Dunu did not forget to include my favorite, the spinfit tips. Foam tips are included as well, and there is a 3.5mm to 6.3mm adapter, so you can connect the DK-3001 PRO to something with a larger output, or to a guitar amplifier. 

Foam tips are also part of Dunu's excellent package, and I can only say that I'm impressed, it is on par with FiiO FH7, but also on par with Dunu DK-4001, which is almost double in price. 

The total package includes: 

1 pair x DUNU DK-3001 PRO In-Ear Monitor
1 pcs x Detachable Cable with MMCX Connector
4 pcs x DUNU Quick-Switch Modular Connectors (3.5mm TRS, 3.5mm TRRS, 2.5mm TRRS & 4.4mm TRRS)
1 pcs x 6.3mm Headphone Adaptor
4 pairs x SpinFit Silicone Eartips (size S/M/L), 1 pair came pre-installed
3 pairs x Grey Silicone Eartips (size S/M/L)
6 Pairs x Custom SpinFit eartips spacer
1 pair x Comply Foam Eartips (M)
1 pcs x Premium Leather Case
1 pcs x Cleaning Tool
1 pcs x Flight Adaptor



What to look for when purchasing a high-end In-Ear Monitor

https://www.audiophile-heaven.com/p/what-to-lookl.html



Build Quality/Aesthetics/Fit/Comfort

The build quality of DK-3001 PRO has almost nothing to do with the build quality of the older DK-3001, and the pro version feels much more like a downsized DK-4001, rather than an upgraded DK 3001. 

Just like the bigger brother, DK 4001, the DK-3001 PRO is a 5-Driver hybrid IEM, with knowles Balanced Armature Drivers inside, and a single Be dynamic driver. The body is made of metal, and it is one of the most comfortable IEMs I have ever put on my head. The level of comfort the guys at Dunu are having these days is absolute madness. I've no clue how they went from DK-3001, which wasn't very comfy, despite fitting, to DK-3001 PRO which is hands-down an experience I want. Often I mention this, but a comfy IEM will get more ear time from me, because I need to feel okay with what I'm wearing, DK-3001 PRO doesn't have just the comfort, it has the sonics as well. 



There is no driver flex, and I'm happy the guys at Dunu never have any driver flex. Microphonic noise are also at zero, and there's a good level of passive noise isolation. In fact, for an IEM that has venting, I was quite impressed with the levels of passive noise isolation. It is still no ER4XR, and IEMs that have a custom build, like Lime Ears Model X, or IEMs that are made to isolate more, or are all-BA in design, like FiiO FA7, but for casual usage, it is excellent, having about 15 dB of passive noise isolation. This is enough for you to listen to music without having to crank the volume at the maximum volume but enjoy your songs. 

The MMCX connectors are glued to a separate part from the main body, and it looks like a totally different cylinder that just holds the MMCX connectors. The happy part here is that the MMCX connectors are top quality, and if you read my review on DK-3001, you probably know I complained that the MMCX connectors were too tight on the original, and they became loose after a few usages, but DK-3001 PRO has a totally different version, and this time around I'm happy to report the MMCX connectors are of the highest quality. 



There are no imperfections in the overall build, and I am happy to report that even the cable is top notch, and similar to the Hulk in both build and concept, but without the thickness which made the Hulk a bit impractical. This is a biggie for me, because I always felt that Hulk was too thick and heavy to recommend to everyone, especially if you wanted to use it portably. Dunu caught up on that and DK-3001 PRO, and they made a light, awesome-sounding cable, with soft ear guides, and with the modular plug concept, like the DK-4001 and the Hulk. Although you have your spicy collection of plugs that should cover everything transportable, Dunu includes an adapter for planes, and even a 6.3mm adapter for sources that have a 6.3mm Single Ended output. 

DK-3001 PRO scales a lot with the source, although it is really easy to drive, so you won't necessarily have to worry about the source, but at the same time, it will thank you if you're using a better source. And even if DK-3001 PRO, being an earphone, can't physically talk to you, your ears will thank you. You get the point. 



Sound Quality

I actually am more than enthusiastic about the DK-3001 PRO. I was a fan of DK-3001, it was a HD600-sounding IEM, that had a huge soundstage, was pretty sweet, but it's fit made it hard for me to really quantify its sound like I do with most IEMs, because I had an odd fit, and just like when I was young and wearing IEMs with the largest tips to make the soundstage the largest possible, the sound was a bit vague and dispersed with DK-3001. With the PRO, things are completely different, I'm getting a much better instrument separation, more dynamics, more punch, and a sound that I'm actually in love with. I have used Earmen TR-AMP, FiiO Q5s, Cayin N5ii, Shanling M0, and iBasso DX220 (AMP7/AMP8/AMP9) for the sonic impressions with DK-3001 PRO. 



The sound of DK-3001 PRO can be described as lively, engaging, V-Shaped, wide, energetic, dynamic, punchy, sparkly in the highs, having a nice amount of low impact, and being really sweet in the mids. The treble has a soft – wet nature, so although it has good sparkle, it is never harsh or fatiguing. Some may consider the DK-3001 PRO to be balanced towards neutral, and especially if you're a basshead, or looking for more bass, DK-3001 PRO has just the right amount to be tasteful for metal and pop, but there may be other options for EDM and Hip-Hop. It is more V-Shaped than FH7 from FiiO, but has less bass and warmth than FA7 from FiiO. 

Starting with the bass, it is deep, and has one of the quickest speeds out there. The character being wet rather than dry means that the bass also feels natural in presentation, but has excellent detail and clarity. On songs like Tophamhat-Kyo – Princess, I hear a really clean presentation, and on Melanie Martinez – Play Date I can also hear a really nice large presentation where the bass is called for, but also good control so the whole sound isn't too warm or thick. The upper bass has excellent control as well, and doesn't color the entire sound too much.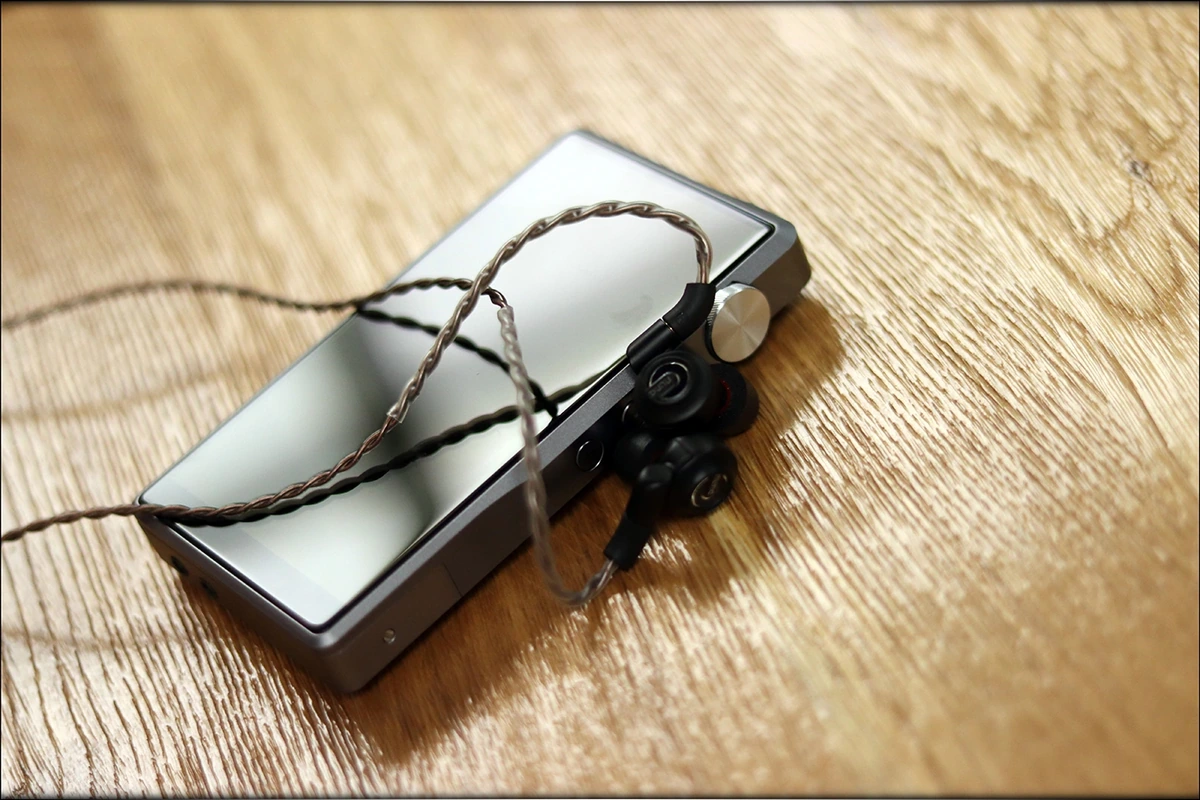 In fact, most of the coloring people mention for DK-3001 PRO is in the midrange, but it is not in the form of a bassy or thick coloring, rather the midrange sounds musical, a bit forward, despite the IEM being mostly V-Shaped, and the midrange doesn't feel recessed. There are some dips and peaks through the midrange, which make female voices sweet, and male voices stand out for both timbre and depth. Even for a song like Maroon 5 – Animals, both the voice has a colorful presentation, Adam Levine's voice has the right timbre, and the overall instrumental, although is simple, sounds open and engaging. The best part is that even the upper midrange has good control, and it never gets harsh or hot. I wouldn't call the presentation neutral because DK-3001 PRO is well bodied, and has a slightly sweet midrange. 

The treble is another happy situation, because the wet character of DK-3001 PRO makes even pretty open and sparkly songs sound good. On PSY – Gangnam style, which is a song that has a pretty strong top end, DK-3001 shows excellent control, but also extension and air. The overall sound is really wide on DK-3001 PRO and for those suffering from claustrophobia, DK-3001 PRO is a great example of an IEM that manages to have a wide stage. The depth is also good, with excellent instrument separation and layering. 

The dynamics are also excellent, and I'm happy to report that you're going to stay engaged and enjoy your music with DK-3001 PRO. The only people who it isn't made for, are those who are looking for a smooth or relaxing IEM, where I could happily recommend DK-4001 instead, as it is closer to that type of signature. 



Portable Usage

Since the isolation is only average, and the overall driving power needed is low, but it scales with the source, you're probably going to want to invest in a good source, at least a Cayin N5ii, FiiO M9, iBasso DX 120, Shanling M2x. It will sound better with a high-end DAP like FiiO M11, iBasso DX220, or QLS QA361.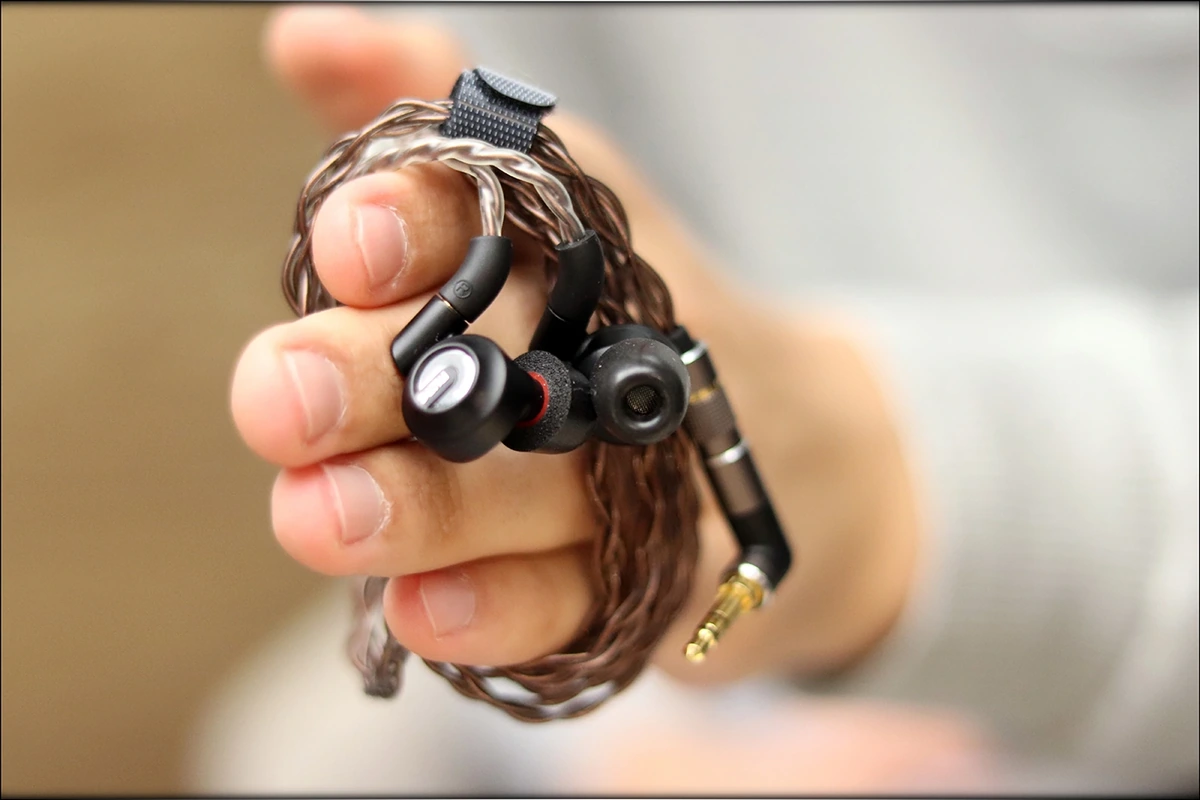 For actual portable usage, I find DK-3001 PRO to be excellent, it isolates enough for me to enjoy music on-the-go, but it doesn't do a perfect isolation like Etymotic ER3XR, which doesn't really fit for travel, because sooner or later you're going to run into some trouble if you're totally disconnected from the outside world. You do need that type of security for concerts, or if you're an artist, but there's also the option of going custom. 

There's also the price argument, where DK-3001 PRO is quite pricey, and taking a more expensive IEM probably means taking care of it. This is because if you're going to do some jogging, running, or other exercise, you may drop them, but this is where things get interesting, because DK-3001 PRO doesn't have a very tangle-prone cable, and it also doesn't have driver flex, so unless you're really careless, you shouldn't have any issues using them outdoors. 

They don't have IPX protection and such, so don't drop them in water, and don't take them for a swim. 



Youtube Video 

Dunu DK 3001 PRO Youtube Video Review: https://www.youtube.com/watch?v=OIroc4pljG4



Comparisons 

The comparison list includes big names, like FiiO FH7, HIFIMAN RE800 Silver, iBasso IT-04, Final Audio B3, and IMR R2 Aten. All of those are direct competitors, thanks to the price point they are sold at, and all of them are fair competitors, all having been well received by the market, and currently all of them being best-sellers. 



Dunu DK-3001 PRO vs HIFIMAN RE800 Silver (470 USD vs 600 / 300 (sale) USD) – The first IEM in this list is one that holds the crown for being the most comfortable IEM I reviewed to date, simply because it has a body so small, it never really touches your ears, besides the tip. And that is great, but that meant a sacrifice, and the sacrifice was in the cable, it is not detachable. This makes RE-800 Silver work only with Single Ended outputs, and a ton of companies make sources that have really good sources with Balanced outputs, like FiiO with their BTR5 and BTR3K, which are both affordable sources with great sound. Once we get over that, the package for DK-3001 PRO is much better, as you really need Spinfit tips for both for both DK-3001 and RE 800 Silver for the best comfort. In terms of comfort, both are great, both have similar degrees of passive noise isolation. Even sonically, they are fairly similar, the biggest differences being that R E 800 Silver is more heavily V-Shaped, it has more bass in quantity, the bass is slightly slower, and the treble is slightly more sparkly and has more attack. There's also the midrange, which is more recessed on RE800 Silver, but slightly. All in all, both do an excellent job at sounding great, being engaging and dynamic, and both make really compelling choices, the main reasons to go for RE800 Silver being the attractive price they currently have, as for DK-3001 PRO, it has better cable, detachable cable, comes with more tips, and has a more balanced sound. 

Dunu DK-3001 PRO vs iBasso IT 04 (470 USD vs 500 USD) – IT04 has a great package from the start, and also comes with great tips, and a cable that can be both balanced and Single Ended. The main difference is that It-04's cable doesn't have the 4.4mm Balanced and the 3.5mm balanced options. On the other hand, the comfort is great for both, but IT04 has some driver flex, and may not fit for really small ears. IT-04 has a more neutral sound, which is slower in speed, so if you're looking for less bass quantity, but with a natural speed, a more open-sounding treble, which is really airy, and for a lighter overall presentation, IT-4 surely knows what's up. By comparison, DK-3001 pro sounds more engaging, more colorful, has more bass, quicker bass, has a smoother treble, with less treble emphasis. 

Dunu DK-3001 PRO vs Final Audio B3 (470 USD vs 500 USD) – Final B3 is the type of IEM that I fell in love with from the first listen and which I still cherish a lot, thanks to its colder, yet musical signature that is revealing, wet character, and great detail. It has a more limited headroom, so you can't really EQ it, but it has a warmer midrange than DK-3001 PRO, and although the mid doesn't have quite the same body, it has a special way of revealing textures that makes B 3 sound more refined. In terms of package, both have a good selection of tips, Final having Final Tips, while DK-3001 has Spinfit. The cable of DK-3001 is better, having that modularity going on, while B-3 has only a Single Ended cable included in the package. The bass is deeper and has more control, and better speed on DK-3001 PRO, the midrange is more colored on DK-3001 PRO, but has more warmth on B3. The treble is sweeter on B3, has a more open presentation, but the soundstage is larger and deeper on DK-3001 pro, and the treble has a more wet character. B3 is slightly more textured, where DK-3001 PRO is more detailed in general. 

Dunu DK-3001 PRO vs IMR R2 Aten (470 USD vs 500 USD) – R2 Aten is one for the bass, and bass it's been. The depth and amount of bass R 2 has is simply out of this world, along with the type of body they have for each instrument, and the kind of ferocious presentation they have. The treble is also sparkly, although a bit hot, thanks to the ceramic driver. Most people would refer to this sound as a V-Shaped sound, but I already consider it a very aggressive V-Shaped sound, having a really recessed midrange, which doesn't have quite that much body, and a really strong bass and treble. By comparison, DK-3001 PRO sounds far more balanced, with a more natural sound, R-2 Aten sounds like it was tuned strictly for fun and to be impressive, but can get a bit fatiguing, especially if you're sensitive to strong bass or strong treble. DK-3001 PRO has less fatigue. Also isolates more from the passive noise, as the large opening at the back of the R2 Aten really makes for a poorly isolating IEM. 

Dunu DK-3001 PRO vs FiiO FH7 (470 USD vs 450 USD) – We leave the best for the final, like usual. FH7 is pretty much what dreams are made of in the world of IEMs, or at least this is how I've been describing it, so I figured it is a really awesome place to start. The package is excellent for both, and so is the default cable, but DK-3001 PRO has that modular cable which offers a wider usage scenario compared to FH7. There's also the case, which is actually pretty similar now that I think about it. The ergonomics, though, aren't exactly similar, and FH7 is larger, so DK-3001 PRO will fit with more ears, and better. The sound is more neutral on FH7 from FiiO, with less bass emphasis, with a colder, more neutral midrange, and a more neutral treble. FH7 sounds really reference, without much bloom or color in the midrange, where DK 3001 PRO sounds more colorful in the mids, has more bass emphasis, warmer midrange, and with a softer, smoother treble, although it doesn't have less extension. You could say that DK3001PRO is a less serious and more fun tuning, where FH7 is serious, reference. The stage of FH7 is marginally larger, but both have similar overall instrument separation and clarity / detail.



Recommended Pairings

The pairing list will include iBasso DX160, FiiO M11, Hiby R6, Shanling M2x, and Opus #2, thus covering all of the important and popular DAPs that you may be pairing DK 3001 PRO with. I also tested them, and had excellent results with Earmen Tr-Amp, FiiO Q5s, and Mytek Brooklyn DAC+, all of those being excellent pairings, and DK-3001 PRO being fully drivable from a source as tiny and affordable as iBasso DC 01. 



Dunu DK-3001 PRO + iBasso DX160 (470 USD + 400 USD) – Probably the best pairing I've done, especially in terms of pricing, being really balanced, DX160 is the DAP that I recommended a lot lately, because it comes with good CPU, good battery life, excellent dynamics, and great build quality. Not only that, but with DK-3001 PRO it highlights all of the advantages of DK-3001 PRO, from the colorful and engaging midrange, to the quick and deep bass, to the sparkly, yet non-aggressive treble. Every advantage possible when driving DK-3001 PRO and wanting a healthy V-Shaped sound. 

Dunu DK-3001 PRO + FiiO M11 (470 USD + 400 USD) – FiiO's M-11 is the star when it comes to midrange DAPs, and together with DX160, they dominate the market, because they have everything, streaming, a quick CPU, enough RAM, and a really smooth and useful interface. The biggest difference is the sound, where M 11 has a sparkly treble, that edges on sounding a tad digital, and DX160 has a more natural sound. M11 is wider in the soundstage, really wide, where DX160 has a more rounded soundstage, where both the depth and the width are similar in size. The midrange is also colder on M11, and more natural on DX160. With DK-3001 PRO, if you want a more holographic, wide sound, M11 reaches that perfectly, and it also gives them a slightly more balanced bass, with a quick speed, but slightly more neutral presentation and amount. 

Dunu DK-3001 PRO + Hiby R6 (470 USD + 650 USD) – There was only one question when it came to R 6, and that was whether the high output impedance would have any effect on DK-3001 PRO. It does have some effect on the sound, but it doesn't get quite as hissy as you would imagine. Instead, I can hear some hiss in the background, but it is much quieter than my music, and once I turn something to my typical listening levels, that gets drowned out. I can also notice that the sound is thinner, and brighter with R-6 than with most pairings, so please keep that mind, if you want a slightly brighter DK-3001 PRO, you should check out R6, otherwise, there are other options at similar prices that may be more to your liking. 

Dunu DK-3001 PRO + Shanling M2X (470 USD + 220 USD USD) – This one was not necessarily one of my favorite pairings, but it was among the pairings I would be most likely to be using if I wanted to stay on a lower budget. This is because M-2x is a pretty great DAP, with a colorful and engaging midrange, but the bass is a bit slower, so it doesn't quite match up with the quick, impressive bass of DK-3001 PRO. I was happy with the treble performance though, M 2X has a wet character as well, so the sound was never one bit harsh, and although M-2-X gives a slight bump to the treble, it is always pleasing. With Tidal and other streaming apps, you have a very wide usage scenario with M 2 X. 

Dunu DK-3001 PRO + Opus #2 (470 USD + 1200 USD) – I really wanted to hear DK-3001 with an ultimate DAP, and besides DX220 from iBasso, I remembered having # 2 from Opus, so the pairing was unavoidable. I fell in love with the overall sound, the natural midrange, and clean background of #-2, paired with the deep staging really complimented the overall sound of DK-3001 PRO. Not to mention this, but the sound was exceptionally clean and detailed, without being one bit analytic, everything staying organic and musical, with a natural timbre, totally a recommended pairing.  



Value and Conclusion

In terms of value, DK-3001 PRO is outstanding, and even when the market already has some gems, Dunu proved that they can design something even better than what was already there, or at least something that can make a place for itself. There was a void left in the market, at this price point, and Dunu predicted pretty accurately that no one else was going to fill it, so they designed their DK 3001 PRO, and it did the trick, winning me over, as well as thousand others from all over the world. 



The unboxing experience is rather awesome, and it is something to die for, all Dunu IEMs having been absolutely stellar in terms of the package. With a ton of accessories, a good selection of tips, great cables, and aesthetically pleasing carrying cases, they leave nothing to be desired. 

In terms of build quality and comfort, once again, they leave nothing to be desired, and you'll fall in love with the comfort DK-3001 PRO has, and even after having been wearing them for a while, I simply don't want to take them off. No driver flex, average passive noise isolation, no comfort issues, no hard edges, a small shape, good for most ears, and with a comfy cable, that is also modular, I'm in Heaven with DK-3001 PRO. 

The sound is also Heaven for me, a V-Shaped engaging sound, with a colorful midrange, that emphasizes both deep male voices, and sweetens female voices, with excellent detail, and a wider stage, with good layer and natural timbre, I'm really happy listening to rock, metal, and even slower music like Jazz. The bass was actually a highlight, by its quality, but not by the amount.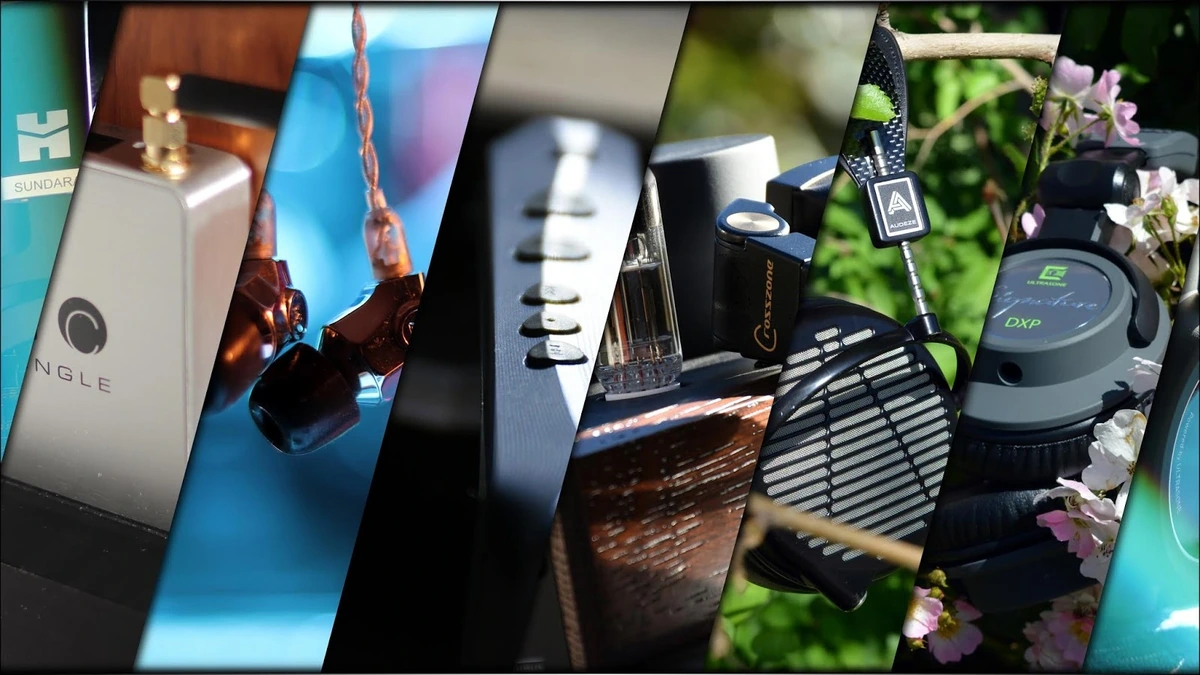 Before the end of this review, I want to add the DK-3001 PRO to Audiophile-Heaven's Hall Of Fame, because the sound was great, especially for the price, the comfort was awesome, and the overall build is awesome, the cable also rocks, there's literally nothing holding back this puppy, except for the competitors and whether or not it matches your own tastes. Dunu has shown us that they can improve an already great product, and refine the experience of their customers to be top-notch.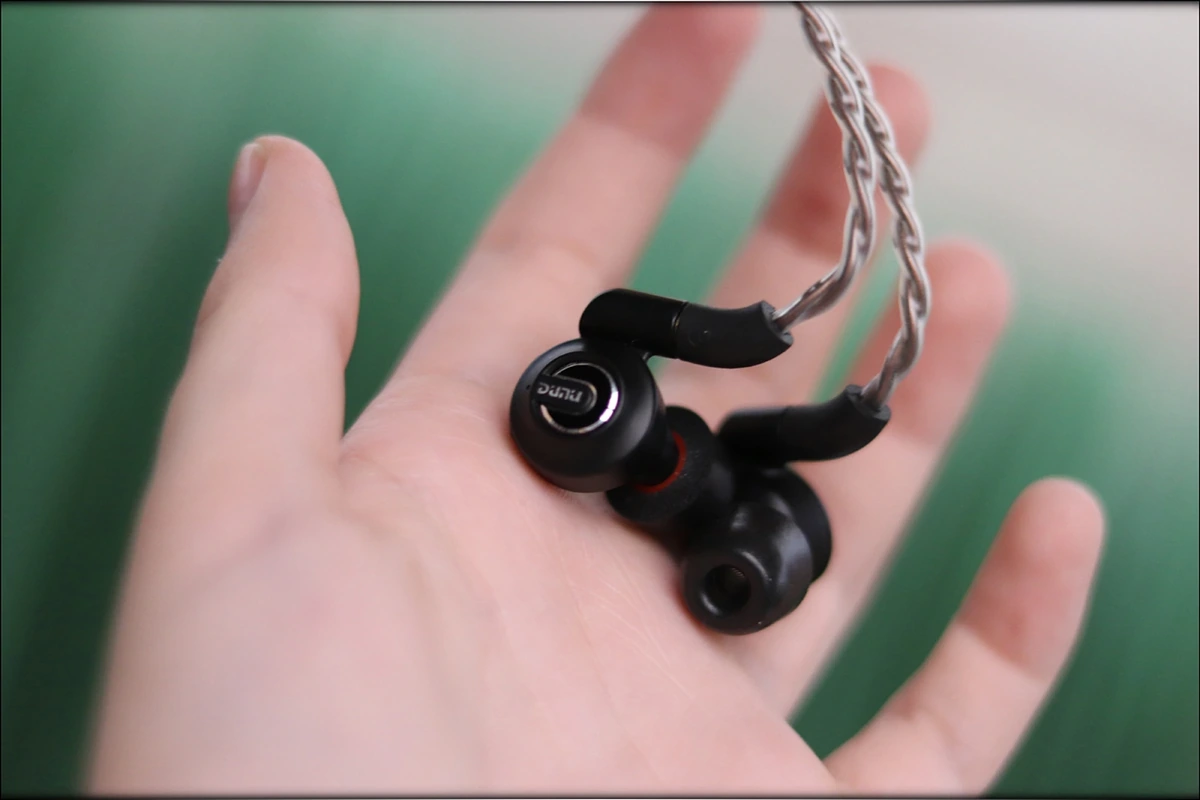 At the end of this review, if you're looking for a colorful midrange, quick, but well defined and deep bass, sparkly treble, but with a wet and soft character, wide stage, and great comfort, you should totally look into DK-3001 PRO, especially with the modular cable, and excellent overall ergonomics. 
Product Link
You can always get DK-3001 PRO from www.amazon.com here: https://amzn.to/3nKEmPi

---
---
--- Please remember to stay safe, and always have fun while listening to music!---
 - If you have a dime to spare, and donate, to help us with electricity and work expenses, it would make my day much brighter, as it would help me improve things around the website and increase the frequency of my posts - 
---
Full Playlist used for this review
We listened to more songs than those named in this playlist, but those are excellent for identifying a sonic signature.  PRaT, Texturization, Detail, Resolution, Dynamics, Impact, and overall tonality are all revealed by those songs. We recommend trying most of the songs from this playlist, especially if you're searching for new music!
https://www.youtube.com/playlist?list=PL_cjBXGmwSHSdGcwuc_bKbBDGHL4QvYBu
--- Contact Us ---






---
---