LSA HP-1 Headphones – Crazy Clear Views
LSA HP-1 is a variant of Kennerton's best headphones, but with an improved comfort, support based in USA, and, shockingly, a much lower price point than the original headphones from Kennerton. It is so impressive and so aggressively priced at the 1400 USD Price Mark, that it makes the original 2200 USD price look darn high. The comparison list will include Kennerton Thror, Rosson RAD-0, Audeze LCD-MX4, and HIFIMAN HE6SE. The pairing list will include the SW1X DAC I Special + Audio-GD Master 19 Amplifier, iBasso DX220, and FiiO Q5S. 
Underwood HiFi, the company providing the LSA HP-1 is an USA-Based company who made a promise, to bring us those delicious products that all of us desire, but at much lower prices. They didn't do it the Drop / Massdrop way, where nowadays some Drop deals have less than 100 USD off the original price, but they actually request and create new designs of the original product their variant is based on, and they make those for almost a thousand USD off, and the best part is that sometimes the Underwood HIFI variant is much better than the original in certain ways. This is the case with the LSA HP-1 as well, as we'll explore in the review, and if you're concerned about the support, they are exceptional. Since they speak English, communication is quick, reliable, and problems are solved quickly. 
It should be noted that I have absolutely no affiliation with Underwood Hifi, Kennerton or LSA, I am not receiving any incentive for this review or to sweeten things out. I'd like to thank Underwood Hifi for providing the sample for this review. Every opinion expressed is mine and I stand by it, the purpose of this review is to help those interested in LSA HP-1 find their next music companion. 
First things first, let's get the packaging out of the way:
The package of HP-1 is a much simpler and easier / light version than what Kennerton uses, because they basically make a really strong cardboard package, but inside they don't have the large wooden box that Kennerton uses, but instead give you a handy carrying case made of either leather or pleather (wasn't able to confirm, although I suspect it is not actual leather). 
There's a cable included with the LSA HP-1, and I want to note that Underwood HiFi makes cables too, and I will be reviewing those too really soon. 
This is pretty much it, the case, the headphones and the cable. Compared to Kennerton original offering, this is still great, and I loved the fact that they made the package both practical and good-looking. 
Aerospace grade aluminum and steel.
High-quality wooden ear-cups.
A strap-design headband which allows even weight distribution over your head.
Soft ear pads, that creates a comfortable listening experience.
Impedance is 40 ohms with a sensitivity of 104dB.
Frequency response: 15 Hz – 50 Khz
Sensitivity: 104 dB / 1 mW
Driver type: Planar magnetic
Diaphragm: Metallized polyimide @ 8 µm
Magnet System: Symmetric push-pull
Magnet material: NdFeB Specifications and the contents of delivery are subject to change without notice.
Build Quality/Aesthetics/Fit/Comfort
This is the first part where I thought that LSA HP-1 was better than Thror. Of course, Mr. Valentin, the owner of Kennerton state officially that LSA HP-1 has more in common with Thekk than Odin or Thror, but my experience with Thror was that it sounds amazing, but is a bit heavy, a bit hard to adjust, and even after making all of the possible adjustments, it tends to not sit quite as good as other headphones in that price range.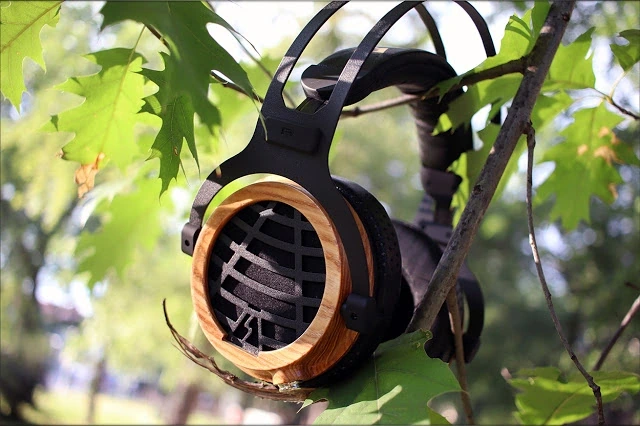 LSA HP-1 is lighter, and has a headband adjusting mechanism that's easier to work with, they have a much better fit with my head and ears, and are much easier to fiddle with than Thror. Thror looks a bit more solid, but both are solid headphones with metal and wood. LSA HP-1 is lighter than Rosson RAD-0 and HE6SE too, and more comfortable than both, being one of the most comfortable flagships I tested to date. 
The other headphone that is really comfortable and I tested and loved was HIFIMAN Arya, but compared to it, LSA HP-1 feels much more durable and better built, Arya being the kind of headphone I would not take out of my house too much. 
The design is open-back, and they leak a lot, also LSA HP-1 does not isolate from the outside noise, all normal things for an open-back design. The connectors at the earcup level are mini-XLR, and they are the same as Audeze uses, the high-quality kind. Same as Thror. The cable is the same as the cable that Kennerton Thror comes with, and it is a cable I ended up loving and appreciating quite a bit. I got a cable to compare it with, from Ares Audio, the Daybreak, and will be making a separate review about it and how it influenced the sound of LSA HP-1 in the near future, but the default cable is slightly warm, which works well with the crystal clear and neutral nature of the LSA HP-1. 
HP-1 is easy to drive, a portable DAC/AMP will do just fine, and they don't eat that much power, but they prefer a high-quality source, as they are quite revealing and reveal the differences between sources. As they are a planar magnetic design, they have extremely low distortions, paired with a natural stage, but those are characteristics we'll explore in the sound quality part of the review.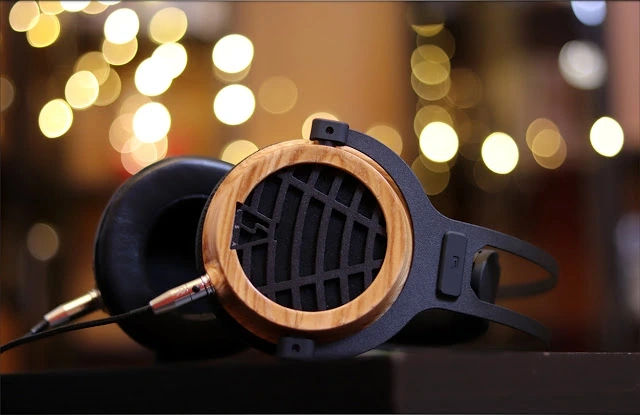 All in all, LSA HP-1 is a top headphone in terms of build quality, ergonomics, comfort and fit. The aesthetics are also pretty cool, they look like a young classy headphone, well made. They feel well-made, they don't make any weird or odd noises even after a few weeks of usage. 
I'd like to start the Sound Quality part of this review by saying that the LSA HP-1 has an extremely low distortion. This will come up a few times throughout the review as it changes the way you look at them, especially compared to other headphones. The sound can generally be described as natural, clear, clean, deep, the soundstage has an excellent instrument separation and placing, so excellent imaging, while the stage size is natural. The detailing is in line with a 2000 USD Headphone, or a stereo system costing ten times as much, rather than the 1400 USD price point that Underwood HiFi sells those for. 
The bass is deep, quick, and has a good amount of depth. They can reach the lowest octaves without trouble, but the sound is generally not warm, so the bass is neutral in amount. This means that classical music and orchestras are presented as they'd sound live, but it also means that they don't have any extra body or thickness compared to what you'd hear in a live presentation. The dynamics are top notch, and although the quantity of the bass is pretty neutral, it can go from zero to boom in an instant, especially if the source you're feeding to LSA HP-1 is capable of it. 
The midrange is natural, clean, clear. There's no coloration of any kind, and hearing music through them, especially if coming from a headphone that's in this price range, feels like a person who needs glasses just got the perfect size / size for them. You simply hear music more clearly, with less distortion, more detail, and clarity. The texture levels are good, they aren't harsh nor sibilant, so you don't get an overly expressed midrange like Etymotic usually has with their monitors, instead you get a natural midrange with a rather natural texture for the instruments. Since the overall signature is neutral, the sound is well-balanced across the spectrum, the bass doesn't overshadow the midrange, and the treble doesn't brighten it artificially, so the end sound is fairly open, yet uncolored. 
The treble is well-extended, they are an airy headphone. But they aren't bright nor harsh. The treble has a good amount of detail, it is clear, but it doesn't have an aggressive nature, rather, its texture is smooth. This means that it is slightly splashy, which I always appreciate, as it provides the best quality / quantity factor, where you can listen to pretty old and not-so-well recorded music without feeling fatigue, but you can enjoy some jazz and downtempo without feeling bored.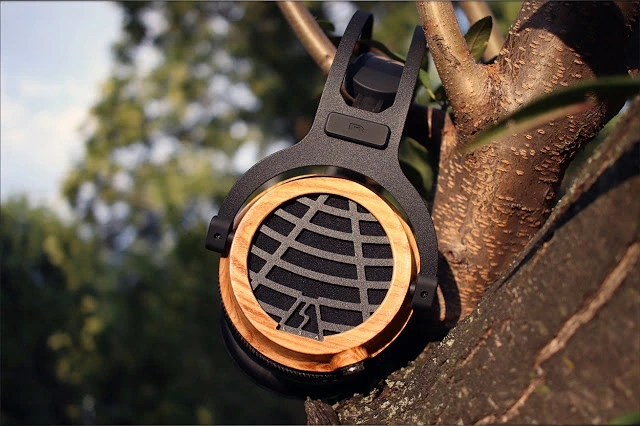 The overall signature is universal, doesn't favor any musical style in any way, but it favors high-fidelity, classical, jazz, acoustic music, rock, metal and even EDM / Dance / House a bit more than it favors bass that needs very heavy bass to be enjoyable, like Hip-Hop. I enjoy Dubstep with LSA-HP1, so it is just Hip-Hop that doesn't make a particularly good pairing with them. You could say that HP-1 has a dry character, this being a favorable things for those who enjoy musicality, while dry characters are great for analytic abilities, but not great for musclaity. 
The comparison list is already pretty thicc, and I actually would have wanted to include more, like Arya, Crosszone CZ-1, and even an IEM like Final Audio A8000 would have made a good comparison.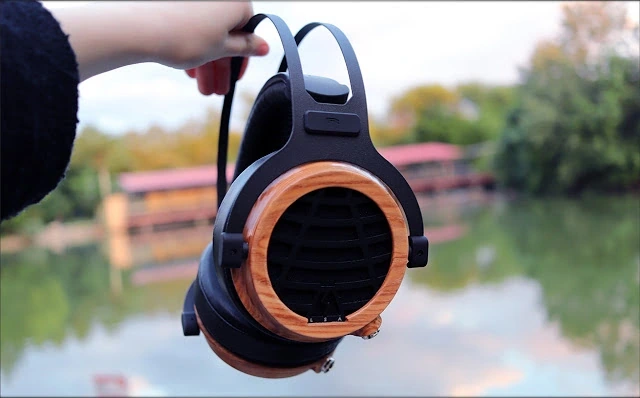 We'll have good chances to explore more comparisons with other Underwood HiFi and LSA Headphones I will be reviewing in the future, like the LSA HP-2 Ultra and the LSA HP-3 Nova, which I will be reviewing too in the near future. 
LSA HP-1 vs HIFIMAN HE6SE (1400 USD vs 1600 USD) – HE6SE is the standard for detail and analytic abilities in the headphone world, despite it not being quite as expensive as some of the other headphones in today's review. But the fun part about tHE6SE is that it has so much detail and clarity, all while not having such a deep bass and being a bit harsh and tad bright at times. The overall performance of the HE6Se could be described as linear, powerful, but extremely hard to drive. LSA HP-1 is much easier to drive, more universal and versatile, and while having a similar amount of detail, HP-1 presents that detail in a more natural fashion, with a larger soundstage, and less emphasis on brightness. HE6SE is exceptional, no arguing, but the comfort of LSA HP-1 is also better, they are lighter, with a much better build quality, making the LSA HP-1 a much easier choice for most people, unless you absolutely really want and need the last bit of detail, situation in which HE6Se has a bit better detail. Everything else, including the stage size, naturalness of the midrange, comfort, build, bass depth and space between instruments is actually better on the LSA HP-1. 
LSA HP-1 vs Kennerton Thror Palisander (1400 USD vs 3000 USD) – The original Thror comes in a more fancy package, but after you take it out, you have just the headphone, and a cable, like the HP-1. On the other hand, once you put both on your head, Thror feels a bit more solid, but is much heavier, has a more rigid adjusting mechanism, Thror is harder to use in general. The sound is a bit more refined on Thror, with a bit more detail, a larger stage, but is a bit harder to drive too. The best part when comparing the two is that you actually have to sit and think at points, that the difference in sonics really doesn't explain the price difference, and I would rather have the comfort, ergonomics and overall headphone that LSA HP-1 is more than Thror, despite Thror sounding a bit better. LSA Hp1 is less than half the price of Thror too. 
LSA HP-1 vs Audeze LCD MX-4 (1400 USD vs 3000 USD) – M4 is the kind of headphone that works well in a studio, but it is extremely heavy, actually easy to drive, but hard to master, it needs a fairly good source to sound good. MX4 is the kind of headphone that distorts a bit if pushed loud without a proper source, it reveals source distortions more than HP-1, and the general sound has more detail, but the bass is thicker, the mids are more forward, while the MX4 has a smoother treble. This makes it easier to listen for long periods of time while the h p 1 is more neutral, cleaner, has less bass, a less colored midrnage, with a larger soundstage and more treble. I would usually go for HP One if I'm looking for music enjoyment, but I have to give credit to MX4 for being a better mixing / mastering headphone thanks to its more forward midrange and much more dry character. 
LSA HP-1 vs Rosson RAD-0 (1400 USD vs 2200 USD) – RAD-0 is a headphone with a warm, liquid and smooth character, one that is easy to listen to four hours. LSA-Hp1 is far more neutral, with a less colored midnrage, but it is not quite as smooth. RAD0 is thicker, darker, with less treble quantity and air, while LSAHP1 has more treble, a brighter tonality and more overall detail. The stage is larger on LSA HPOne, and the instrument separation / placing is better and more defined too. RAD-0 is heavier, while LSA HP1 is lighter and more comfortable for long hours of usage. At first, RAD-0 seems more comfy, thanks to the thicker earpads, but the weight gets to you, while with HP 1, the weight is not an issue. 
The price of LSA HP-1 is excellent, there's no questioning that.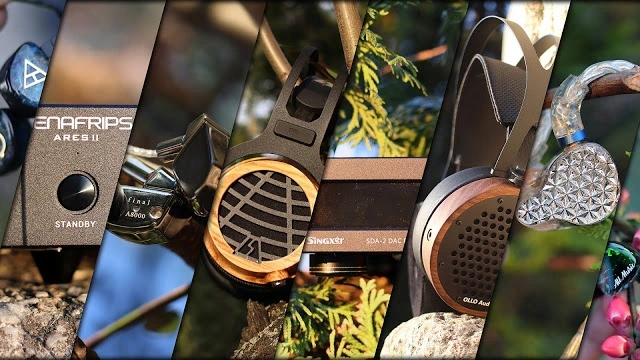 They have such a good price, that based alone on the price/performance ratio, they earned a place in Audiophile-Heaven's Hall Of Fame, and it's been a while since I added something there, simply because for a while I haven't written about products that had such a great price/performance ratio or versatility that would have gave them an entry to our little "best of" club. 
The build quality of the LSA HP-1 is great too, they have an ergonomic design, aren't heavy enough to make them fatiguing from the wear, and they even have an easy-to-drive nature, or at least they are easily enough to drive, to make them pair well with most portable DAPs like the iBasso DX160, FiiO M11 and even smaller solutions like the Lotoo PAW S1 could deal with LSa HP-1 just fine, especially if you purchase an aftermarket cable that would have a 4.4mm balanced connector for S1 to get the best performance. 
The sound of LSA HP-1 is natural, clear, neutral-balanced, they have a deep bass, airy treble, but they're free of any coloration, they have an excellent amount of detail, and they are indeed, as promised, a performer that has the sonic quality of around 2000-USD, while being priced at 1400 USD. 
At the end of this review, if you're looking for a great deal, a headphone that performs nicely for its price, if you're looking for a neutral sound, clean, and detailed, with excellent imaging and positioning, and all in a comfortable headphone, the LSA HP-1 from Underwood Hifi will be a natural choice. 
---
--- Please remember to stay safe, and always have fun while listening to music!---
 - If you have a dime to spare, please donate, and help us! It would make the day brighter for me and my wife- 
---
Full Playlist used for this review
We listened to more songs than those named in this playlist, but those are excellent for identifying a sonic signature.  I recommend trying most of the songs from this playlist, especially if you're searching for new music! The playlists are different for Spotify, Tidal and Youtube, and based on the songs I enjoy and are available on each!
https://www.youtube.com/playlist?list=PL_cjBXGmwSHSdGcwuc_bKbBDGHL4QvYBu
https://open.spotify.com/playlist/5J3oloz8Riy9LxEGenOjQ0?si=979ba4f082414be7
https://tidal.com/browse/playlist/330fd544-8e5b-4839-bd35-676b2edbb3d5
--- Contact Us ---





---