Super Bass & Super Treble – Light Harmonic Mera Signature Earphones Review
Mera Signature is a very expensive IEM made by Light Harmonic, a company known for both high-end DACs, but also for innovative designs. Mera Signature is priced at 720 USD at the moment of making this review, and it will be compared to other flagships, like Beyerdynamic Xelento, Dita Fidelity, Meze Rai Penta, and Final Audio B1. For the Pairings part of this review, I picked iBasso DX220, FiiO M11 and Lotoo Paw S1.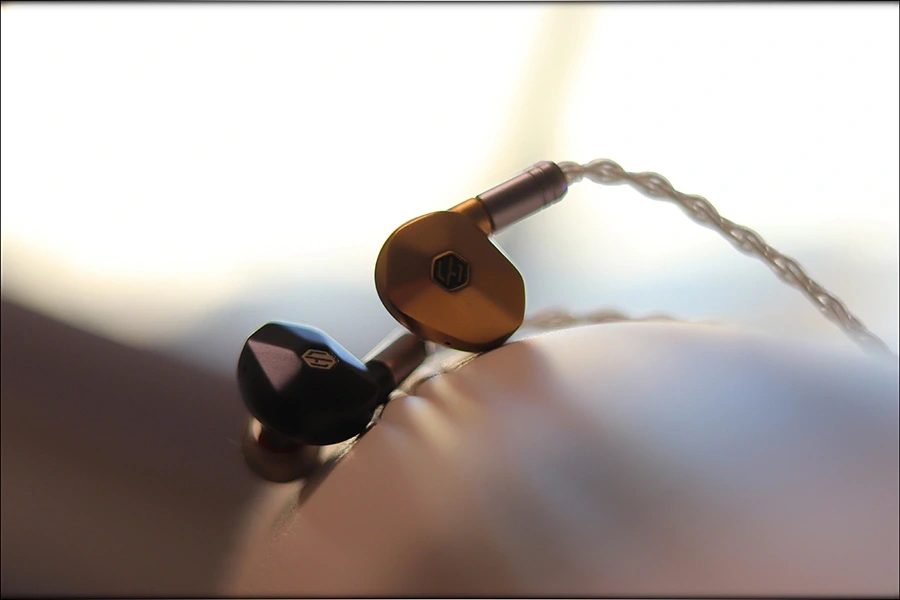 Introduction
Light Harmonic has a slightly odd history, as a subsidary of theirs ran a few KS campaigns in the past, and they are yet to deliver the products launched then. They have been selling the Mera Signature and Mera for a while now, and those who got it have been quite happy about their purchase, or at least it looks like no one had any complaints so far. The cables are connected via MMCX, and the drivers are Coaxial, which basically means that they are all centered at the same spot.  
That being said, it should be noted that I have absolutely no affiliation with Light Harmonic, I am not receiving any incentive for this review or to sweeten things out. I'd like to thank Light Harmonic for providing the sample for this review. Every opinion expressed is mine and I stand by it, the purpose of this review is to help those interested in Light Harmonic Mera Signature find their next music companion. 
Product Link
You can get the Light Harmonic Mera Signature from www.amazon.com : https://www.amazon.com/Light-Harmonic-Mera-Performance-Headphones/dp/B0861ZKK2P/
Packaging
First things first, let's get the packaging out of the way: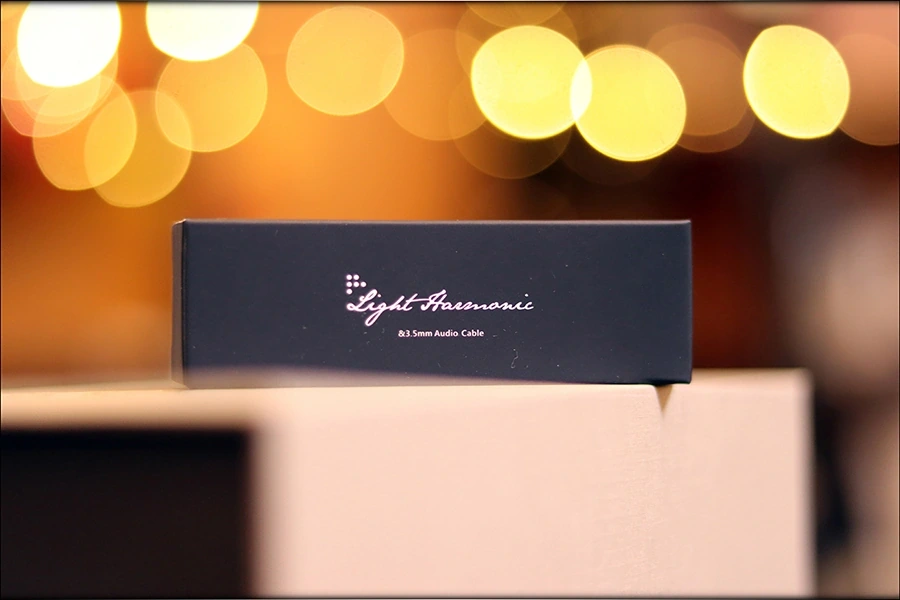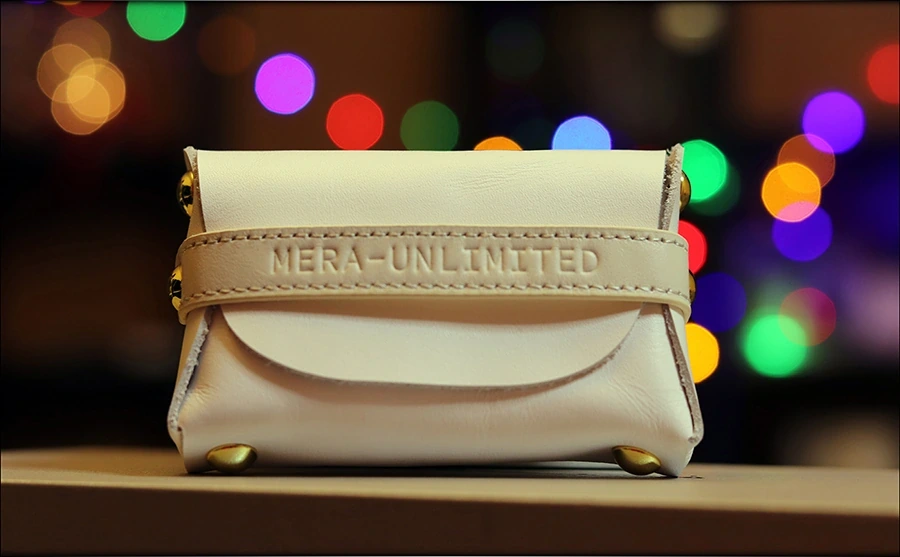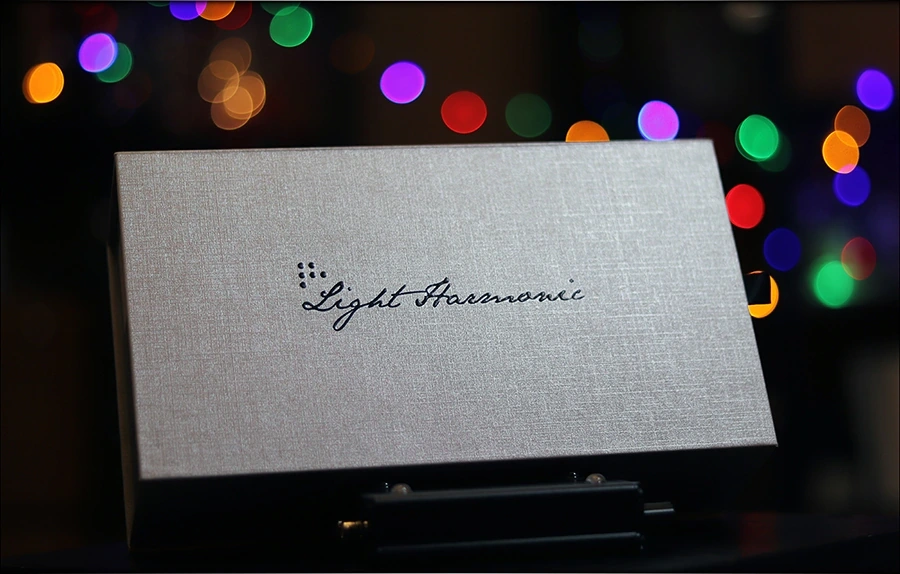 The Mera Signature has a unique package, and it is refreshing when I see companies actually putting their heads at work to make a good package too, not just a great product. 
With Mera Signature you also get a nice selection of tips, a nice leather pouch (real leather), and a cable that ends in a balanced 2.5mm connector, with an adapter to 3.5mm Single Ended connector included in the package. 
This is much better than some of the competitors, like Xelento, but still not quite as good as having multiple cables in the package. The cable of Mera Signature in particular is of a very good quality. 
What to look for when purchasing a high-end In-Ear Monitor
https://audiophile-heaven.com/p/what-to-lookl.html
Youtube Video 
Light Harmonic Mera Signature: https://www.youtube.com/watch?v=HUHQgnRAPeM
Build Quality/Aesthetics/Fit/Comfort
The build quality of Mera Signature is excellent, and the two IEMs are of different colors for this one, having one black and one golden IEM. Sadly, there is no other color option for them. Having one black and one golden makes it very easy to know which is the left and which is the right earpiece, but can be a bit odd if you're not used to seeing IEMs in two colors.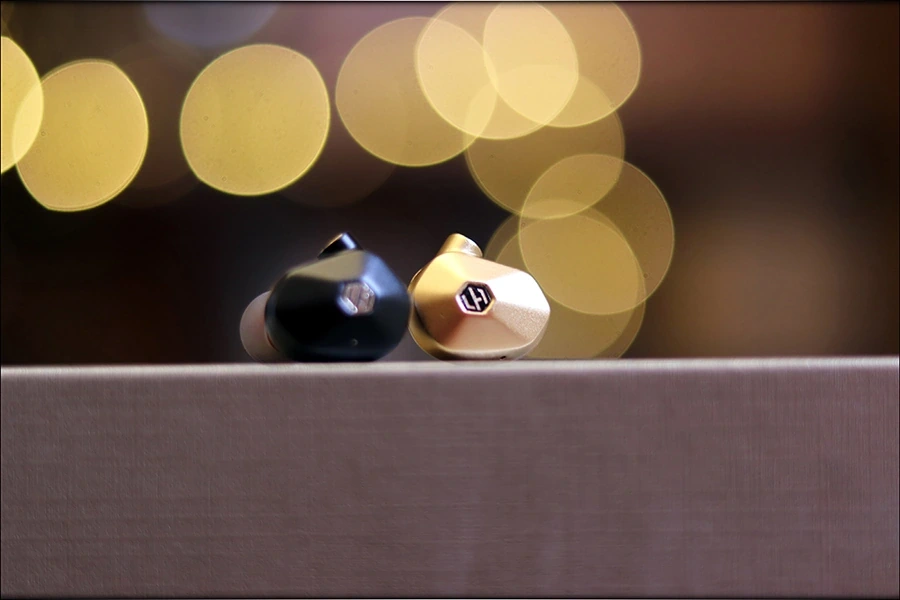 The comfort is actually good, the metallic bodies are pretty ergonomic, with a smooth surface, and no driver flex. The only part that's not so great is the physical IEM size, which is actually a bit large, so they won't work so well for really small ears. The fit is on the medium to shallow side of things, so it is easier for them to slip out of your ears, but you won't need to insert them in your brain like you need with Etymotic IEMs in general. 
The passive noise isolation is pretty good, but not outstanding, as they use dynamic drivers and they have vents which help avoid driver flex. 
The drive factor is actually hard, they are pretty hard to drive and picky with the source, but as lon as you're not using a smartphone, something like the iFi xDSD, FiiO Q5s, or even BTR5 would do just fine. Earstudio HUD100 is not enough, and you can hear that it is struggling, but most decent DAPs are a perfect fit, so FiiO M9, Hiby R3 PRO, or Shanling M2x should all work well. 
It is comfortable to use the Mera Signature for many hours in a row, and they do not present any oddities, they do not electrocute you, so all in all, they are totally recommended. 
Sound Quality
The sonics of the Mera Signature are the main reason we're all here. The package is not that interesting, and the build is not that special, besides the two-color choice, but the sound. The technology inside is all about the sound. You should keep in mind that this review is about the Signature version, which is priced at 720 USD, and the Mera (non-signature) sounds quite different, and has a different tech inside. 
The Mera Signature IEM is based on a Coaxial dual dynamic driver design, with a zero resonance acoustic chamber in the shape of a hexagon, like a bee nest. The drivers look like two dynamic drivers nested one on top of each other. The company also has a 21-BA IEM, which would be 11 BA more than the IEM with the most BA drivers I reviewed to date, the Da Vinci X from CTM Clear Monitors. 
Mera Signature is a super U-Shaped Signature IEM, with a very prominent bass, and upper midrange / treble. It reveals details in your music with the precision of a scalpel, but at the same time, it can be extremely smooth and musical, having a unique way of being detailed while having the smoothest midrange / textures I heard to date. The soundstage is both wide and deep, with an excellent layering, and the sound is dynamic and punchy. 
The bass of the Mera Signature can be described as a descending bass – It starts the strongest at the lowest octaves, and tends to decrease in the mid and the upper bass. This means that there's a lot of rattle and a lot of rumble, the deep bass has an outstanding impact, but there is no coloration in the midrange from that bass. The speed is quick, quick enough for the most aggressive of music, or Infected Mushroom if you want. On the other hand, the overall signature of Mera will give you the feeling that it was made for Electronic Music more than any other genre. 
The midrange is heavily recessed, which is why I called it a super U-Shaped. The midrange is extremely smooth, with no grain at all on any texture, reminding me of the way Rosson RAD-0 presents music. The mids can be a bit thin and shrill at times, especially if you're used to a more grainy and natural midrange representation, and thanks to those mids, Classical music can lack certain textures for certain instruments. On the other hand, it works really well for EDM, Dubstep, Trance, Techno and every single substyle of the Electronic style. 
The treble is extremely sparkly, with a hot top end that helps reveal details. The detail revealing abilities of the Mera Signature is so great that I can hear stuff I never knew was there – in Electronic Music. The soundstage is wide, deep, the music comes in layers, with outstanding separation, so all in all, it is the exact type of signature you'd want for EDM and Electronic. For Rock, it can be a bit too spicy, and for Metal the treble can be a bit hot, having a bit too much treble. 
Comparisons 
The main competition is within the flagships, because the Mera Signature is pricey, so the list includes Meze Rai Penta, Beyerdynamic Xelento, Dita Fidelity and Final Audio B1. All of those are either more pricey or at the same price as Mera Signature. I'll be talking more about the sound than the fit, unless the fit is very different, like it is with Xelento.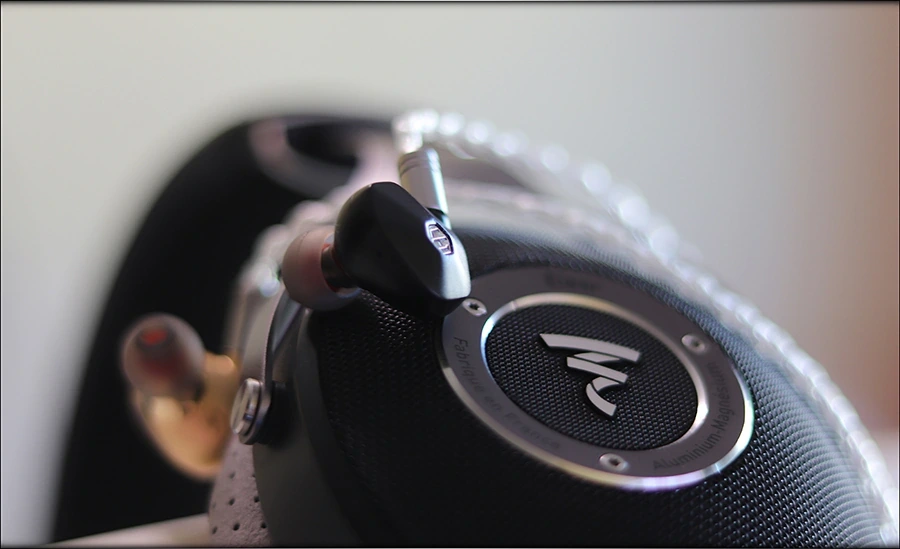 Light Harmonic Mera Signature vs Final Audio B1 (720 USD vs 700 USD) – The package is slightly better for the Mera Signature. The sound is much more analytic with more detail and resolution for the Mera Signature, while it is far warmer, and more intimate with B1. B1 tends to have a very warm and romantic tuning, where Mera Signature is U-Shaped, wide, deep, and more rounded. I would recommend B1 mainly for Pop, but even for Jazz, Classical and EDM, where Mera Signature is mainly made for Electronic, and although it has more detail and is more refined, B1 is more generic and easier to take in with a wider selection of music. 
Light Harmonic Mera Signature vs Beyerdynamic Xelento (720 USD vs 1000 USD) – Xelento has a better package, but the fit is worse, because it is extremely shallow and tends to fall out of your ears more often. Xelento is far warmer, has a thick, deep bass, but the treble is recessed too, and without the treble countering for that bass, the signature is L-shaped, forever going lower, from a big bass, to a more quiet midrange, to an even quieter treble. Mera Signature is U-Shaped, has far more detail, and even manages to be smoother in the midrange. It is also more bright, shows sibilance faster, and unless you're listening to EDM, Xelento will work better, especially for Hip-Hop and Jazz / Downtempo. 
Light Harmonic Mera Signature vs Dita Fidelity (720 USD vs 1300 USD) – Fidelity has a somewhat better package, but at the same time, they have a far more analytic sound, with less bass quantity. Fidelity is hard to enjoy with most music, unless you're looking for the ultimate detail. Mera Signature has more bottom end, but similar detail, with a smoother midrange and less fatigue from the grain. Mera Signature works better for EDM, but Dita Fidelity works better for pop, classical and music in general. 
Light Harmonic Mera Signature vs Meze RAI Penta (720 USD vs 1100 USD) – Meze Rai Penta looks a bit better in personal and has a cooler design, but at the same time, the sound is more relaxed, with less detail, less overall clarity, both direct and indirect, and the sound is easier to listen to. Mera Signature sounds more detailed and revealing, but at the same time, it is more fatiguing, so with EDM it will be more interesting, but Rai Penta is far better for Jazz, Classical and Pop. 
Recommended Pairings
The pairing list includes iBasso DX 220, Lotto Paw S1, and FiiO M11. You could use smaller sources, like BTR5, and even a Next Drive Spectra X, or very pompous sources, like the Mytek Brooklyn DAC+, the Mera Signature just needs you to use something better than a smartphone like the Xiaomi Redmi Note 9S.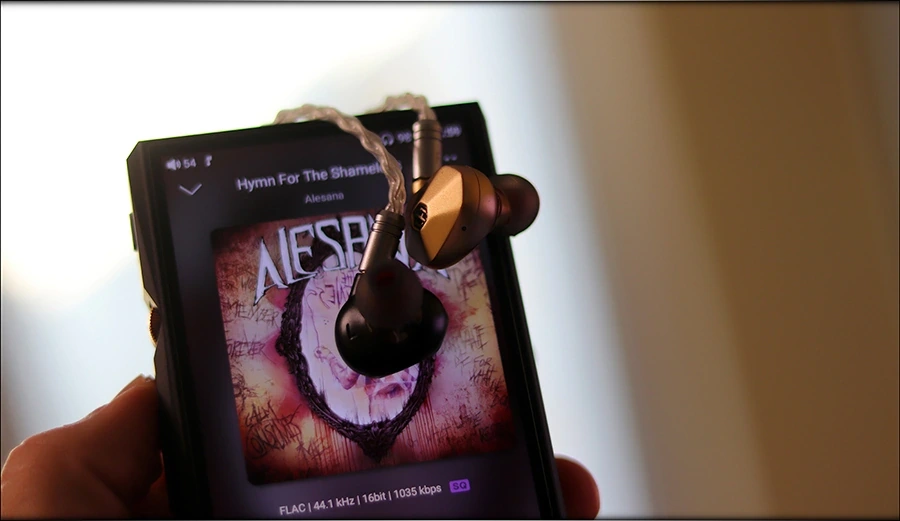 Light Harmonic Mera Signature + FiiO M11 (720 USD + 400 USD) – M11 is the type of DAP that you would recommend right away to a newcomer, thanks to its pretty ergonomic design, build quality, and even EQ profiles. Speaking of the EQ profiles, I would recommend toning down the treble of the Mera Signature a bit, to get a more socially acceptable signature for them. You'll still have their detail, clarity, soundstage, but they'll be less hot, and more compatible with metal, rock and even classical that way. The beautiful mids will shine much better if you'll take some of the peaks off. 
Light Harmonic Mera Signature + Lotoo Paw S1 (720 USD + 170 USD) – Paw S1 is another source I added mainly because it has an EQ, as you'll be much better if you enabled a warm-sounding profile with the Mera Signature. This way, you get the wide presentation inherited from the S1, but also the depth of the Mera, paired with a bigger bass, and less peakiness in the treble. 
Light Harmonic Mera Signature + iBasso DX220 (720 USD + 900 USD) – DX220 is a great way to play with the sound, and to enjoy music, but even if you don't plan on tweaking the Mera too much, the default sound when you're running the new AMP1 MK II, is fairly neutral and the mids are pushed a bit forward compared to most of the other AMP modules. This works well to counter the default signature of Mera, and the detail level of DX220 being great, results in a very good analytic experience for the pairing. 
Value and Conclusion
You can argue that the value of a flagship is never great, and if you were going for good value, you could stay within the 500USD price range. That's where the sweet spot is for value, and where you'll find the best price/performance ratio. If you want to get some extras you do need to pay more, and although the package of the Mera Signature is not necessarily rich, it is properly designed for a flagship.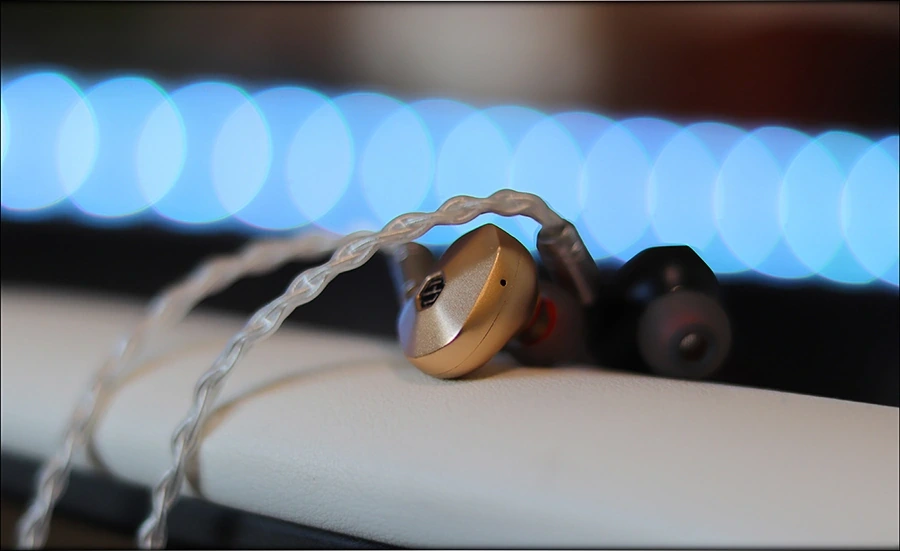 Then, there's the build quality, which is outstanding, they actually did create some unique tech for their IEM, both the hexagonal acoustic chamber with zero resonance and the dual coaxial dynamic drivers, both of which are new on the market. 
The custom tech works best for EDM and Electronic music though, and I would not recommend Mera Signature if your main listening taste is centered around classical, jazz or metal, as it can be a bit hot, or fatiguing for those styles. 
Before the end of this review, I will add the Mera Signature to Audiophile-Heaven's Hall Of Fame, for its comfort, ergonomics, unique design, and detail level paired with bass depth / rumble.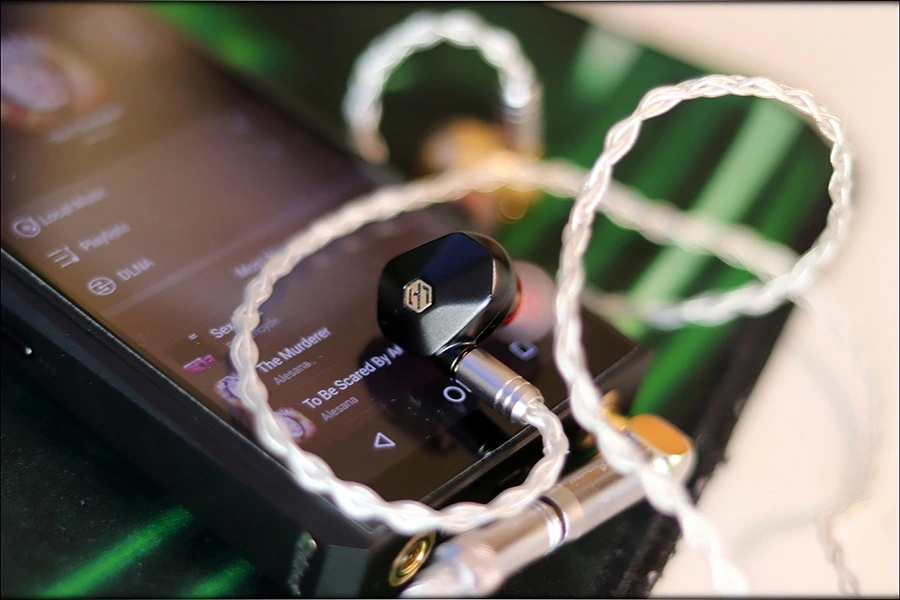 At the end of this review, if you're looking for a comfortable IEM, with a deep bass, a sparkly treble, an U-Shaped signature, and astningshly detail levels, along with a smooth midrange, and if you want to support pushing the envelope, I totally recommend the Mera Signature from Light Harmonic. 
Product Link
You can get the Light Harmonic Mera Signature from www.amazon.com : https://www.amazon.com/Light-Harmonic-Mera-Performance-Headphones/dp/B0861ZKK2P/
---
--- Please remember to stay safe, and always have fun while listening to music!---
 - If you have a dime to spare, please donate, and help us! It would make the day brighter for me and my wife- 
---
Full Playlist used for this review
We listened to more songs than those named in this playlist, but those are excellent for identifying a sonic signature.  I recommend trying most of the songs from this playlist, especially if you're searching for new music! The playlists are different for Spotify, Tidal and Youtube, and based on the songs I enjoy and are available on each!
https://www.youtube.com/playlist?list=PL_cjBXGmwSHSdGcwuc_bKbBDGHL4QvYBu
https://open.spotify.com/playlist/5J3oloz8Riy9LxEGenOjQ0?si=979ba4f082414be7
https://tidal.com/browse/playlist/330fd544-8e5b-4839-bd35-676b2edbb3d5
--- Contact Us ---





---