6000 Hands Of Awesome – Lotoo Paw S1 USB DAC/AMP Review
If you're curious what's the point of the title, it refers to Lotoo's 6000 series of DAPs, which I will be reviewing in the future as well (hopefully). The Lotoo Paw S1 is a nice DAC/AMP made for Android Smartphones, which is made to work wired, quite different from the BTR5 from FiiO, to which it will get compared a lot in the video. The price for the Paw S1 is 170 USD, which makes it a direct competitor to the Next Drive SpectraX, FiiO K5 PRO, and even something like the M2X DAP from Shanling. The pairing list will include HIFIMAN DEVA, Dunu DK-3001 PRO, and FiiO FH7. 



Introduction

This is my first review about a Lotoo Product, and I'm hopeful it is the first of a long line of reviews, because the experience has been quite excellent. Where certain Chinese companies these days aren't quite able to offer a proper customer experience / support anymore, Lotto seems to be rising from an unknown and boutique Chinese DAP maker, to the levels of quality and overall product design that could even compete with FiiO one day. Instead of relying on many sellers around the world, they have a few large authorised sellers, but Lotoo is the type that will offer direct warranty too. 

These days, larger companies like FiiO do not offer direct warranty anymore, and you're best purchasing their products from local agents, while smaller companies will take care of all issues directly, including HIFIMAN. 

It should be noted that I have absolutely no affiliation with Lotoo. I'd like to thank Lotoo for providing the sample for this review. This review reflects my personal experience with Lotoo Paw S1. Every opinion expressed is mine and I stand by it, the purpose of this review is to help those interested in Lotoo Paw S1 find their next music companion. 
Product Link

You can always purchase the Lotoo Paw S1 DAC/AMP from www.amazon.com here: https://www.amazon.com/Lotoo-PAW-S1-Portable-DAC-Amp/dp/B088W3FQ4V/
Packaging

First things first, let's get the packaging out of the way: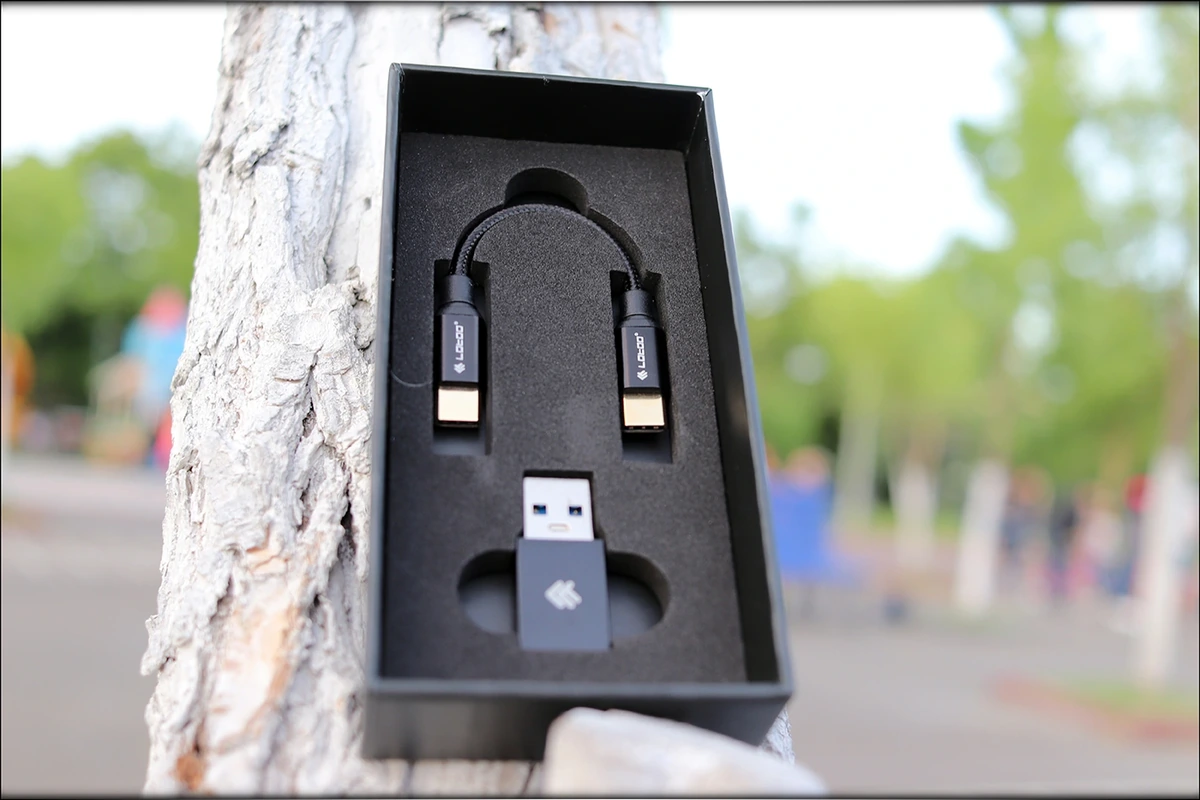 Very few things needed, very few things inside the package, but the quality of the package beats most stuff in this price range. Even when it comes to IEMs, Lotto seems to be much closer to a Dunu typical product. We have Type-C cables, and even iphone cables, making the Paw S1 pretty complete for what it is. There is an adapter to use the Paw S1 with a desktop device too, and it works without installing a driver on my windows machine. 



What to look in when purchasing a high-quality entry-level DAC

https://www.audiophile-heaven.com/p/what-to-lookl.html



Technical Specifications





Build Quality/Aesthetics/Functionality

The design is rather basic, and the OLED display at the front is not quite that interesting, being just useful enough to mention. The cool part is that the Paw S1 has both a Balanced output in a 4.4mm format, but also a single ended output in a 3.5mm format. It wouldn't be any cool or interesting thing if it had your average power, but it has LOTS of power for a DAC/AMP released in 2020. Not only that, but it is pretty much noise-free, I can't say I am hearing any hissing, even with sensitive IEMs, so it makes up for something that can drive both IEMs and large headphones. 



The unit has buttons, and you need to use those to adjust the volume, and also to engage or disengage the EQ, which is the best feature of the Paw S1. This is because it can change it's signature heavily, so even if you have something like a Final Audio A8000, which is really clear, but a touch bright, you can totally fix it by using the EQ build in the Paw S1.

It is a fun thing, but even if you don't want to EQ, you can play with it, and you can discover some funky EQ presets that turn it more analytic, or turn it slightly slower in terms of bass speed. The unit doesn't really take more than a few seconds to turn on, but it only works while it has power from a smartphone. I noticed only a minor power draw, despite the unit getting a bit warm, and it having a lot of driving power, so with phones like the Huawei P20, you can still enjoy a fairly long battery life. 



There's nothing much else besides the type-C input, but if there is one thing to keep in mind, the unit has a very similar DAC/AMP design to Lotoo's own DAPs and many people noted that it sounds like a mini Lotoo Paw Touch Gold or like a mini Lotoo 6000, so you will be exposed to the best a portable DAC/AMP can do right now with it. 



Video Review

https://www.youtube.com/watch?v=gcHLpUgVtmk



Sound Quality

You should keep in mind that the main signature can be changed a lot with the S1, because it has an EQ built-in, but with everything at default, it is pretty natural, ever so slightly warm, but musical with an amazingly large soundstage, in both width and depth.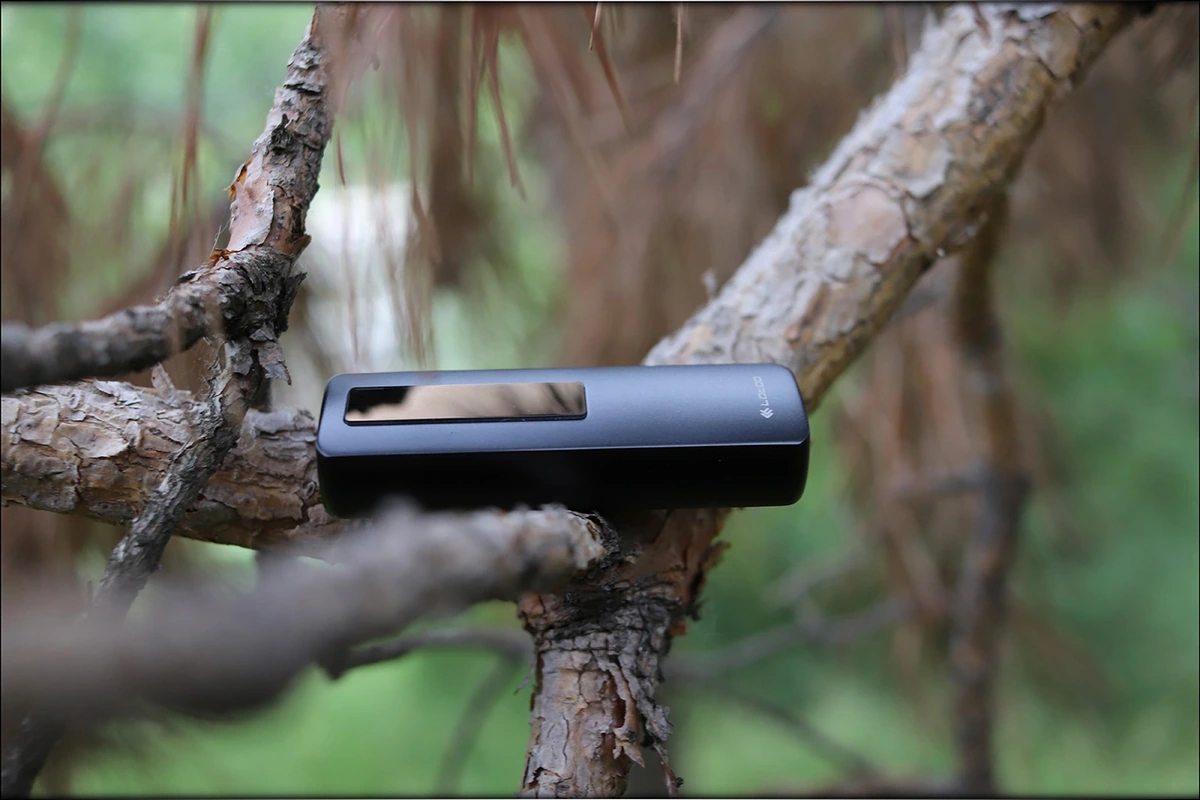 The bass is natural in both amount, speed and decay, but it has a good amount of punch and impact. The bass tends to be controlled rather than bloated and bloomy. Even better, the bass can get a bit quicker with EQ profiles like dental, but also slower. Since the Paw S1 can keep control and it can be distortion-free with HIFIMAN Deva, I consider it to be a top-notch, perfect bass. 

The midrange is slightly warm in the default configuration, without any special coloration, but the naturalness of the textures impressed me, also the soundstage is wide and deep, especially for the 180 USD price range. The detail is perfect for the price point, everything just falling into place. 

The treble is natural, without any coloration, the extension is perfect, it is not smooth or unnatural in any way. Usually, DAC/AMPs in the entry-level price range tend to either be really bright, or smooth to the point of being bland and boring, but this isn't the case, we have just the perfect amount of sparkle, extension air and overall body to the treble. 



Comparisons

The comparisons part of this review is more interesting than describing the unit itself, because it has a pretty steep price for the body build, and it has a rather unique design. 



Something like BTR5 is just as small, costs less, but has bluetooth too, the main drawback of BTR5 being that it has less driving power, and using the EQ with BTR5 does not work with the cable when in the USB DAC mode. 

Lotoo Paw S1 vs FiiO K5 PRO (170 USD vs 150 USD) – K5 PRO is the type of DAC/AMP that's really easy to recommend if you have headphones, but not very useful if you also have IEMs. S1 works well with both, but the very top of the mountain of headphones, where you have the really hard to drive stuff, is still better covered by K5 PRO, which has more driving power. This being said, the overall sound is more controlled and has a wider stance for S1, with a warmer more natural midrange. K5 PRO has hissing with IEMs, where S1 is dead silent in the same situations. Oddly enough, I prefer the sound of S1 most of the time, although I do have enough balanced cables to rely on the balanced outputs most of the time, and where K5 PRO is a desktop unit, S1 is a portable thing. 

Lotoo Paw S1 vs NextDrive Spectra X (170 USD vs 190 USD) – There's a better midrange for the SpectraX, but it has a less ergonomic body, with a less interesting design. There's also no EQ for the Spectra, but it also has a pretty good driving power. S1 has more driving power, with a more dynamic sound, more punch in the lows, and a more detailed and wide sound. Most of the time, I consider the S1 to be more ergonomic and classy, where SpectraX is more forward and interesting, but not practical. 

Lotoo Paw S1 vs Shanling M2X (170 USD vs 220 USD) – M2X is more pricey, but it has more function. This being said, the sound is generally less dynamic and less vivid, it works much better only with IEMs, where S1 has enough power for headphones too, and S1 has enough control and bass depth for headphones, M2X being just enough for most IEMs. M2X has a sweeter midrange, which is more neutral, where S1 is more natural with a warmer midrange. I find it more convenient to use S1 with a smartphone like the Huawei P20, because it is quicker and smoother, than using M2X sometimes, but M2X works really well when you don't want to have any distractions from notifications on a phone and such. 



Pairing 

The pairing list could include anything that has either a 4.4mm balanced cable, or a 3.5mm single ended cable. There are very few things in the entire world that the S1 won't drive, so when you hear me saying that iBasso SR2 is hard to drive, don't worry, it ain't nothing for the S1. 



In fact, with something like a Meze Balanced Cable, SR2 is easily drive-able with the S1. Even sensitive IEMs like the Atlas from Campfire are easy for the S1 to drive. Then, there's the list I chosen to introduce in this review, because out of the many headphones and IEMs I tested, those in special showed some things about the S1. 

Lotto Paw S1 + Dunu DK-3001 PRO (170 USD + 470 USD) – DK-3001 PRO is a great example of where perfection meets perfection. From the package, to the accessories, to the build quality, it feels like those two companies are working in the same field. The overall sound is natural towards V-Shaped, with an excellent amount of detail, a nice amount of sparkle in the treble, and with an amazingly good bass, which is natural, and quick, with a good punch. 

Lotto Paw S1 + HIFIMAN Deva (170 USD + 300 USD) – Deva is a great example of just how much power S1 has, it is a hard to drive headphone, even harder to master, but S1 is just enough for it. In fact, the pairing is sweet, delicate, but also has a wide stage, and a warm midrange that's just delightful to listen to. I mention the Dental EQ profile of the S1 because if you engage it with Deva, it gets more similar to Sundara, but with a better, cleaner, and deeper bass. 

Lotto Paw S1 + FiiO FH7 (170 USD + 450 USD) – FH7 is what I consider to be a bit bright, and here's where the EQ comes in handy. I always tend to recommend adding some treble, and making things a touch brighter, because most IEMs tend to be a bit more detailed and clear when adding a few dBs of EQ, but in this case in particular, I prefer the sound if engaging a warmer EQ profile, to make the entire pairing more natural, smoother, and even wider. There's no hiss either, and you have a really smol and convenient solution for driving FH7. 



Value and Conclusion

Undoubtedly, for the price, Paw S1 can do lots, but that doesn't change the fact it is fairly pricey, so let's not brush that off. In fact, it is one of the most expensive DAC/AMPs that look so ultra-portable and are made to be driven without a battery of their own.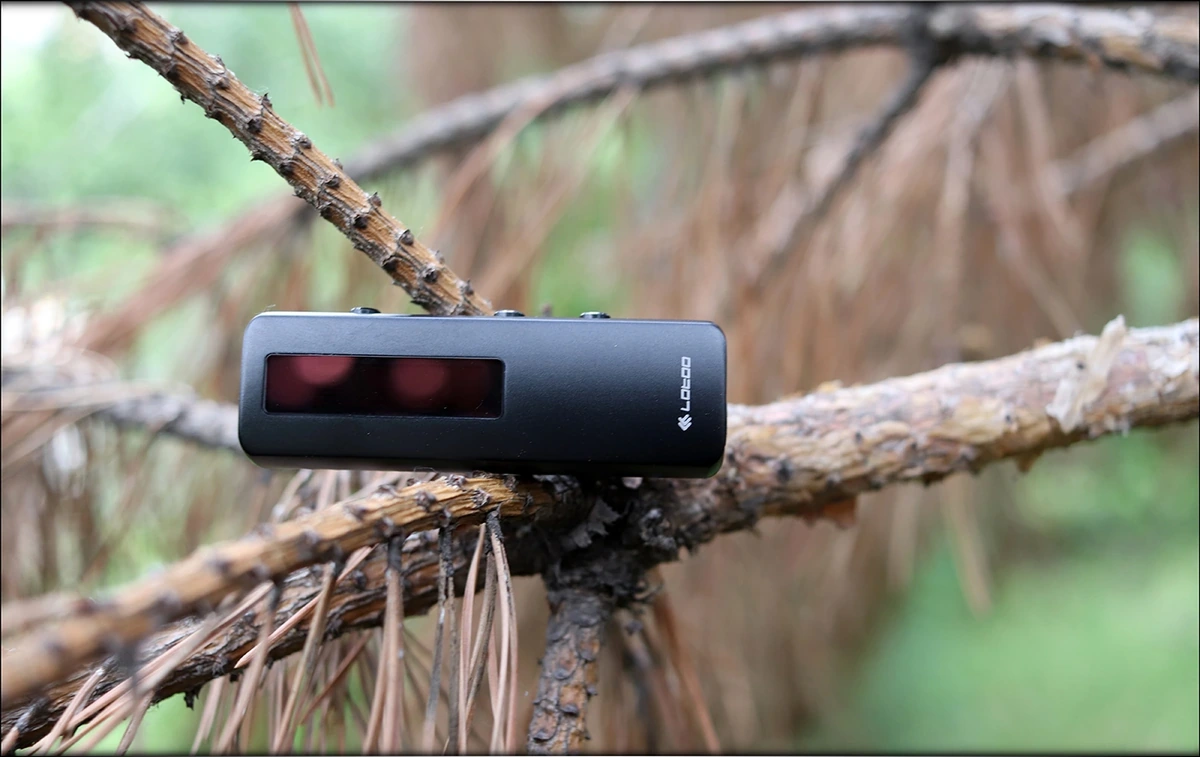 This is not an issue though, because it doesn't really drain smartphones so badly, and it has enough driving power even for heavyweight headphones, like HIFIMAN Deva, it will do Rosson RAD-0 just fine, and even harder to drive headphones that have a low impedance, like the Verum One will be no trouble for the Paw S1. 

On the other hand, the package is just enough to use it, and the build quality is perfect, being a fully metallic device with an OLED display. 



The sound is natural, detailed, and wide, and you can tweak it quite a bit using the built-in EQ. At the end of the day, I loved the new Lotoo Paw S1 so much that it earned a place in Audiophile-Heaven's Hall Of Fame!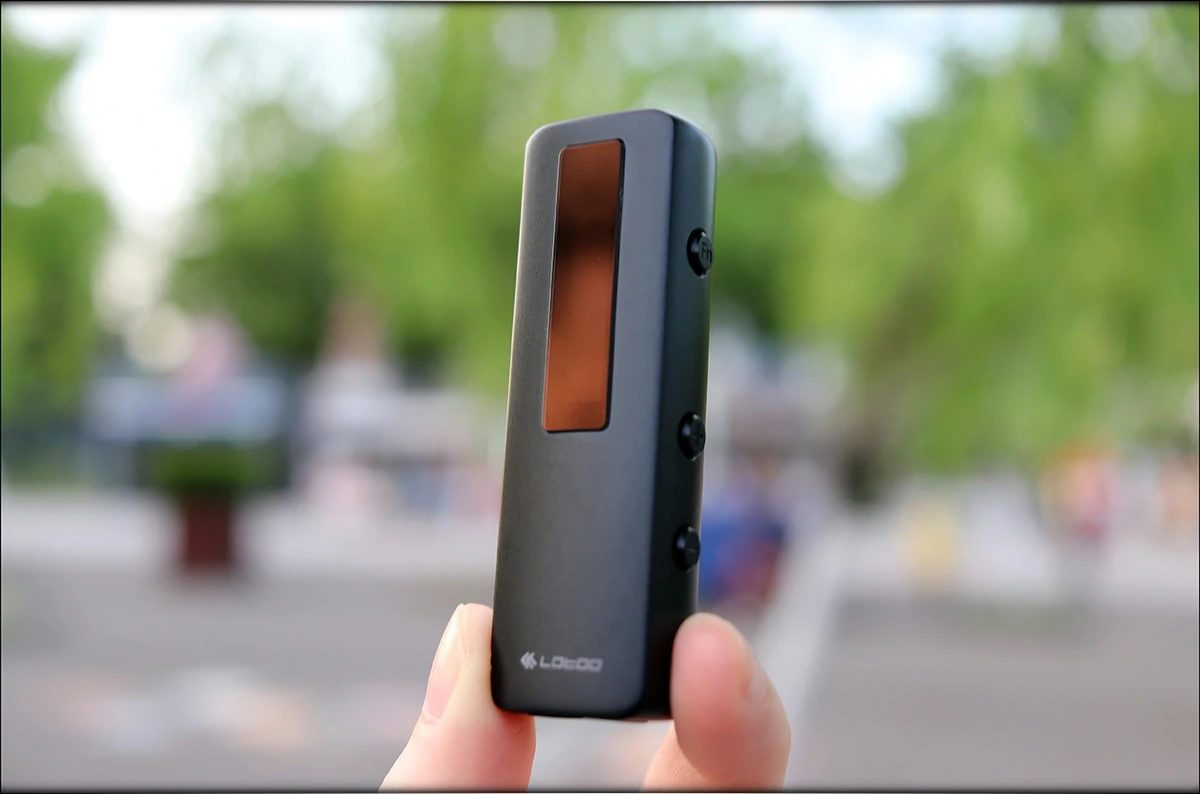 At the end of today's review, if you're looking for a versatile slim / mini DAC/AMP that has a lot of driving power, a nice build quality, and doesn't drain your smartphone that much, and even has EQ, I totally recommend checking out the Lotoo Paw S1. 

Product Link

You can always purchase the Lotoo Paw S1 DAC/AMP from www.amazon.com here: https://www.amazon.com/Lotoo-PAW-S1-Portable-DAC-Amp/dp/B088W3FQ4V/
---
---
--- Please remember to stay safe, and always have fun while listening to music!---
 - If you have a dime to spare, and donate, to help us with electricity and work expenses, it would make my day much brighter, as it would help me improve things around the website and increase the frequency of my posts - 
---
Full Playlist used for this review
We listened to more songs than those named in this playlist, but those are excellent for identifying a sonic signature.  PRaT, Texturization, Detail, Resolution, Dynamics, Impact, and overall tonality are all revealed by those songs. We recommend trying most of the songs from this playlist, especially if you're searching for new music!
https://www.youtube.com/playlist?list=PL_cjBXGmwSHSdGcwuc_bKbBDGHL4QvYBu
--- Contact Us ---






---
---