Magic Wand – NextDrive SpectraX Portable DAC/AMP Review
NextDrive SpectraX is a new DAC/AMP designed and created for smartphones, the unit of today being the Type-C version, compatible with any smartphone that relies on this standard, but also with computers and laptops that have a Type-C port. 
Introduction

NextDrive is a rather new company, from Taiwan, and their main creations are a typical USB, and a Type-C DAC/AMP named SpectraX. I can guarantee that they speak English very well, and that they will be very open and friendly to conversation, and that they will support you if you'll ever have issues with their products, although changes are you'll never encounter any, since those darn things are so well made (more info further ahead in the review). 

It should be noted that I have absolutely no affiliation with NextDrive, I am not receiving any incentive for this review or to sweeten things out. This review is not sponsored nor has been paid for by NextDrive or anyone else. I'd like to thank NextDrive for providing the sample for the review. The sample was provided along with NextDrive's request for an honest and unbiased review. This review reflects my personal experience with NextDrive SpectraX. Every opinion expressed is mine and I stand by it, the purpose of this review is to help those interested in NextDrive SpectraX find their next music companion.
Product Link
You can get the NextDrive SpectraX from www.amazon.com here: https://www.amazon.com/NextDrive-Spectra-Portable-USB-DAC/dp/B07HRNQ9VP/
Packaging

First things first, let's get the packaging out of the way: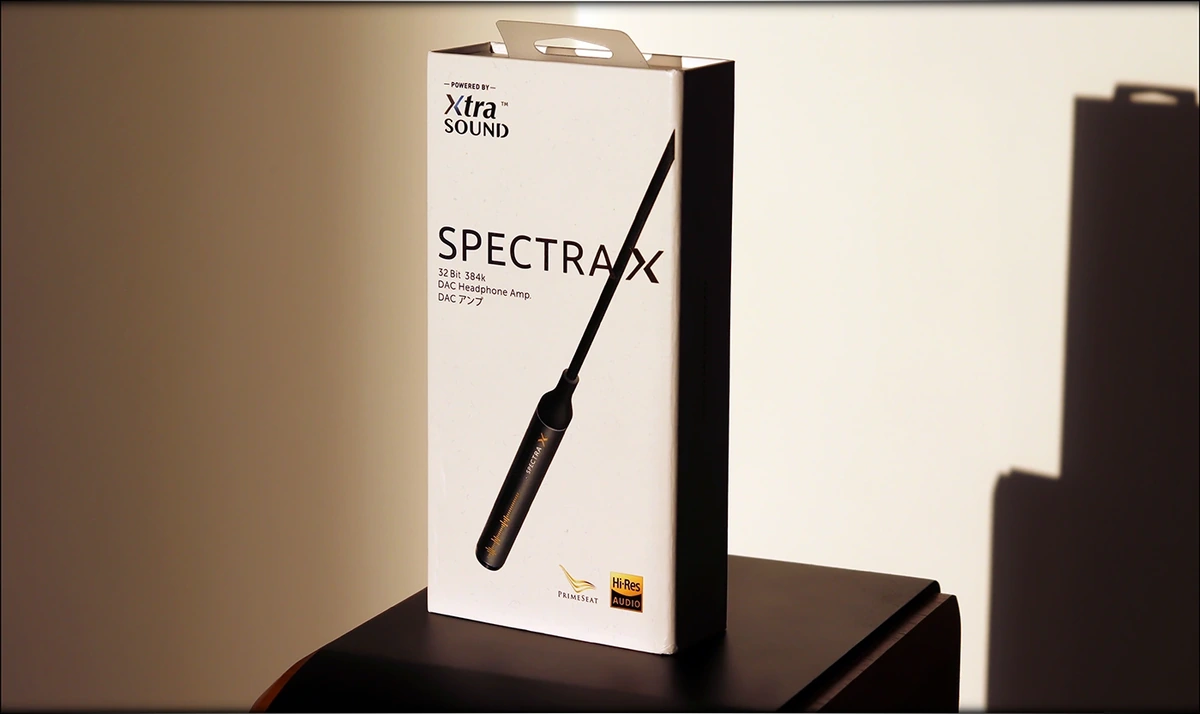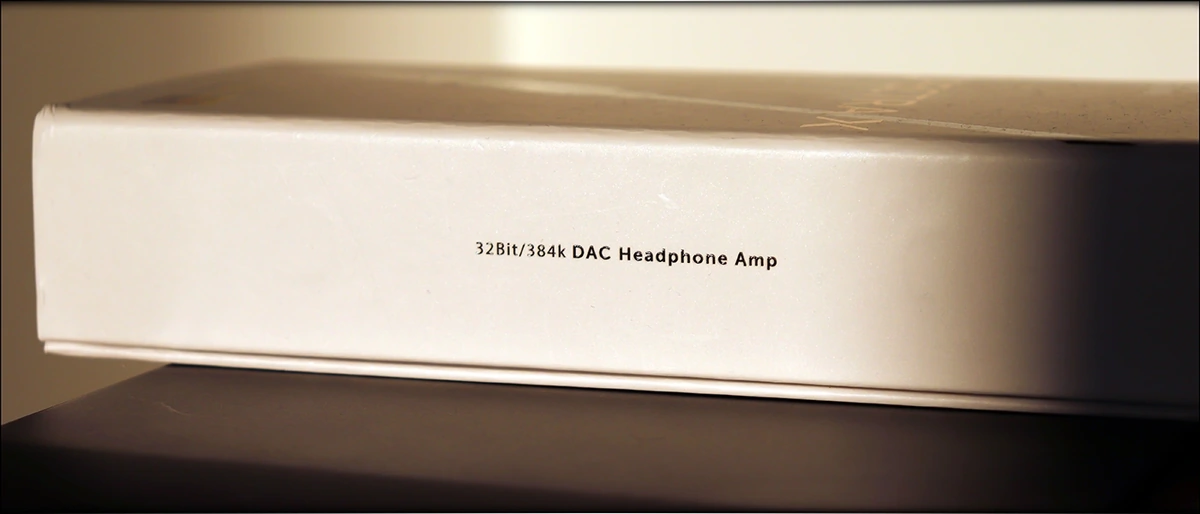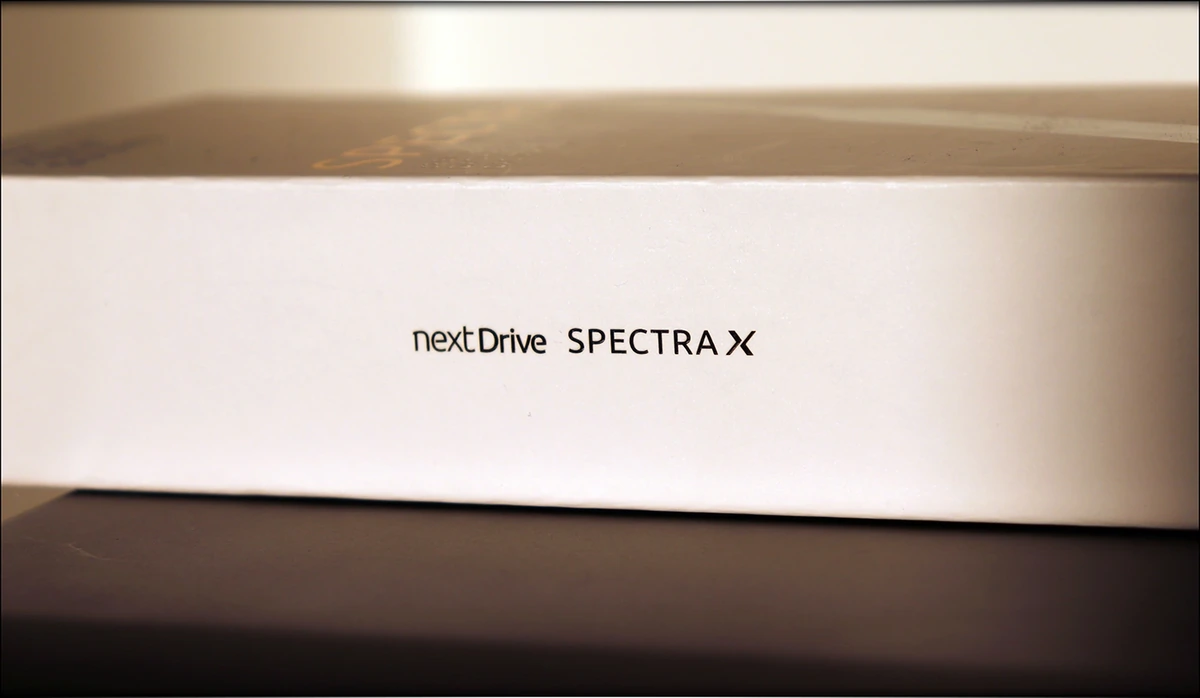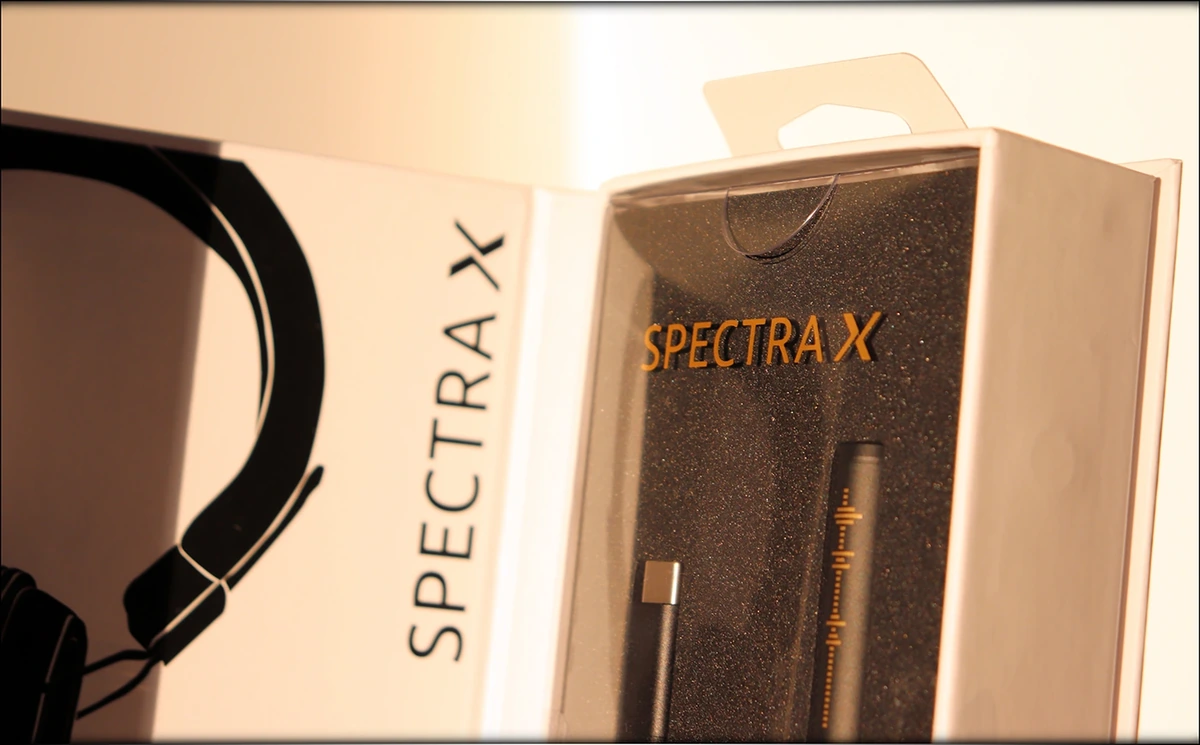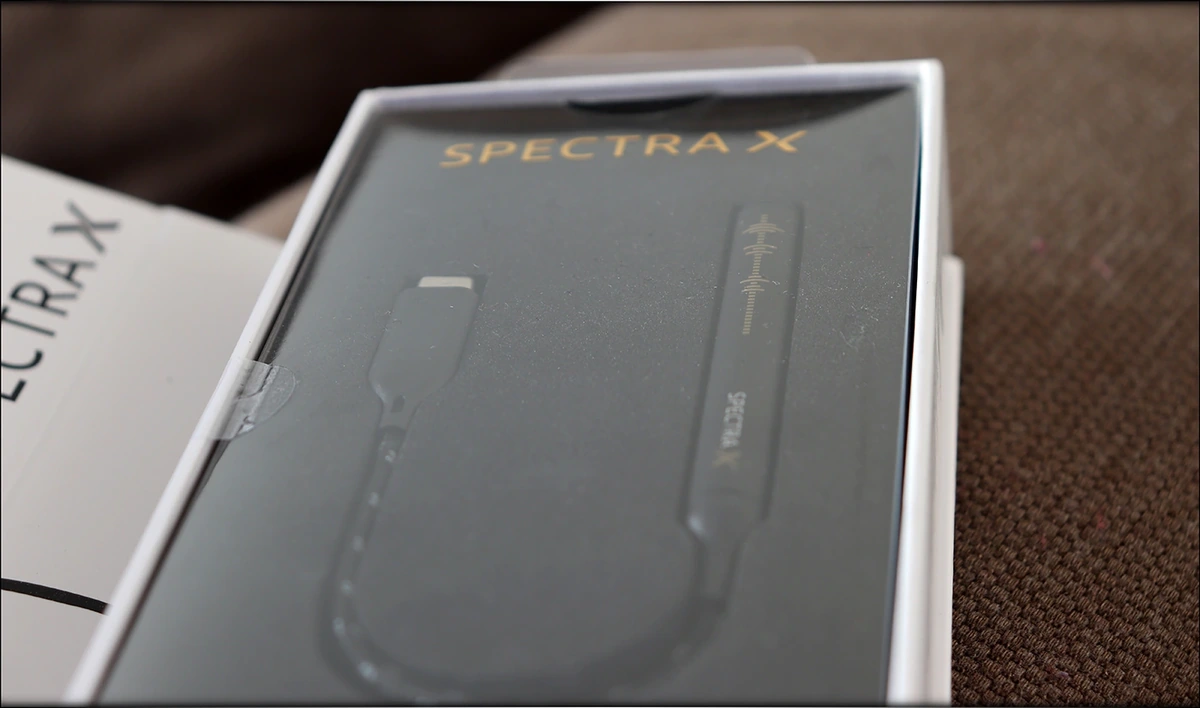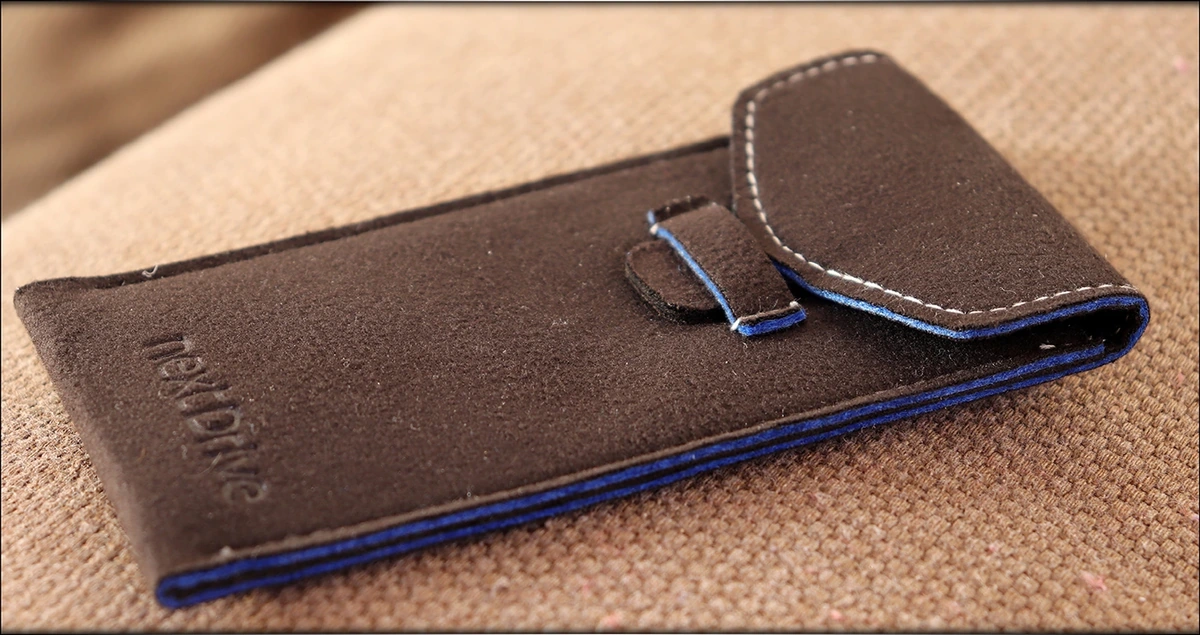 I used to talk way more about the package in other reviews, but lately I had a streak of reviews where the company didn't include much with the product, and while a minimalistic approach like this may not be for everyone, I appreciate it when it leads to cutting costs and to more focus on the actual product. Even so, sometimes extras come in really handy. 

Now, for Spectra X, you get the main unit, a few manuals, and a soft fabric pouch for carrying it (which I don't find quite that useful since it is a fully metallic device, not very prone to damage). 

The package is well made, well presented, and satisfying to open, and you feel like purchasing a rather high-quality product, and since it is priced at about 190 USD, it should feel like it. 
Technical Specifications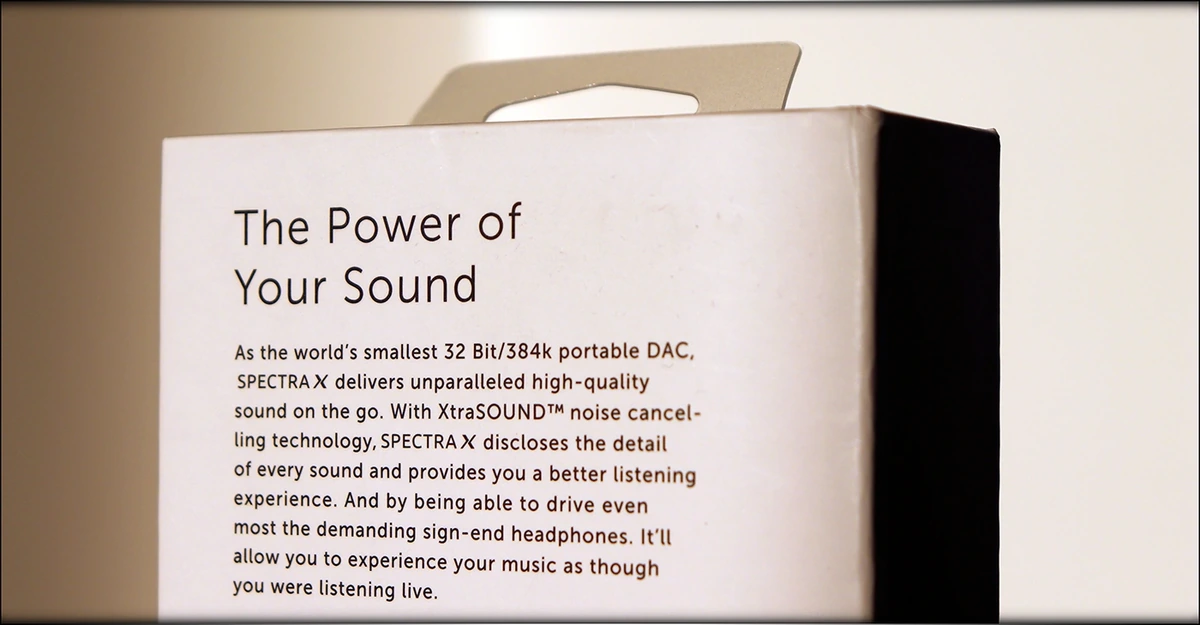 Build Quality/Aesthetics/UI/Firmware

NextDrive SpectraX is pretty minimalistic, basically having a fully round metallic body, which has the USB Type-C cable on one end, and a 3.5mm Single Ended jack at the other end. There's not much else going on in the body, except for a rather beautiful little render, as part of the design, and for a little power LED that will let you know when SpectraX is working.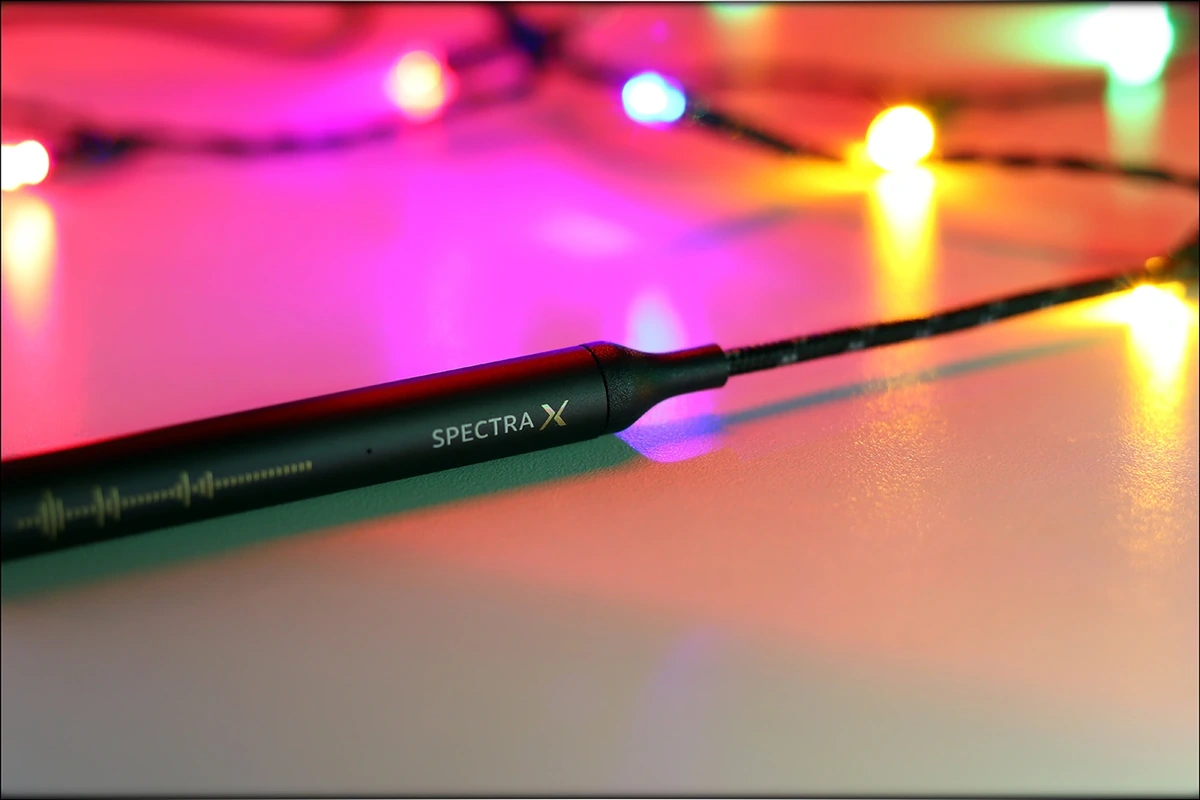 I haven't seen the old NextDrive Spectra, so I've no idea what it looked like, and how it worked, but I feel happy with SpectraX, the USB cable has a thick textile cover, and feels very safe to carry around. In fact that's one of the best things about this unit, feels like you can throw it around without any issue, and to be frank with you, I did more than one drop test, and it didn't mind me one bit. 

The UI and firmware are flawless, it is recognized by all my smartphones and my computer / workstation, as well as most DAPs, and it simply works out of the box. It doesn't ask any questions, and even at maximum volume, it won't fry your headphones / IEMs, since I did plug IEMs and headphones while it was at max volume. It outputs 2 Volts at maximum, which is pretty much a safe voltage, although a line one, for most headphones and IEMs. 

Now, most smartphones will see it natively and just use it natively, and so well Windows on most configurations. It doesn't have a volume wheel or any kind of volume indicator of its own, and it isn't mentioned whether it can vary its volume based on any kind of hardware, or if it is always using its maximum volume and using only digital attenuation.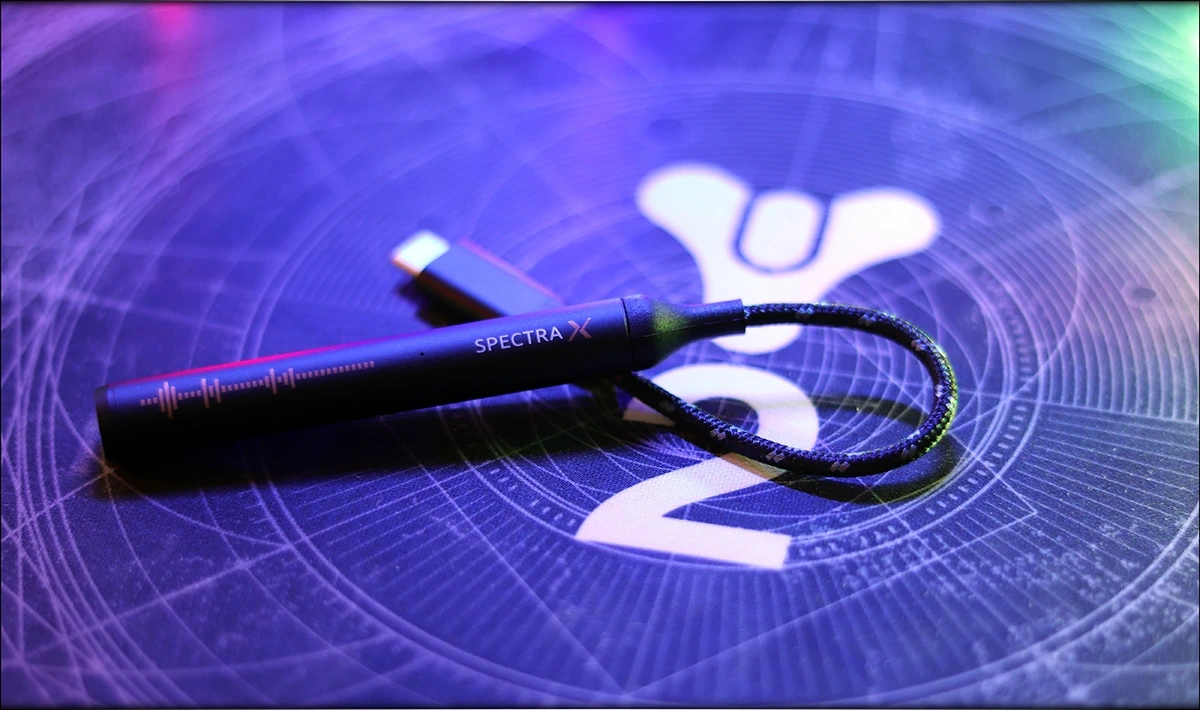 It gets rather warm during usage, but not hot, and on a bright note, it doesn't seem to lower my smartphone's battery life at all. It is a bit long for smaller smartphones though. 

One thing to note, is that it is very very basic in appearance and how easy it is to pair, thing which I love, it basically simply works out-of-the-box, it simply does what it needs to. 

I don't like highlighting it as a feature, because I don't have much music to test this with, but SpectraX can decode 32 Bit / 384kHz, which is better than most DAC/AMPs in the 200 USD price range. 



Sound Quality

Okay, so you're surely not going to purchase this magical wand for design, nor for its aesthetics, but for sound. And does it sound good enough to purchase it.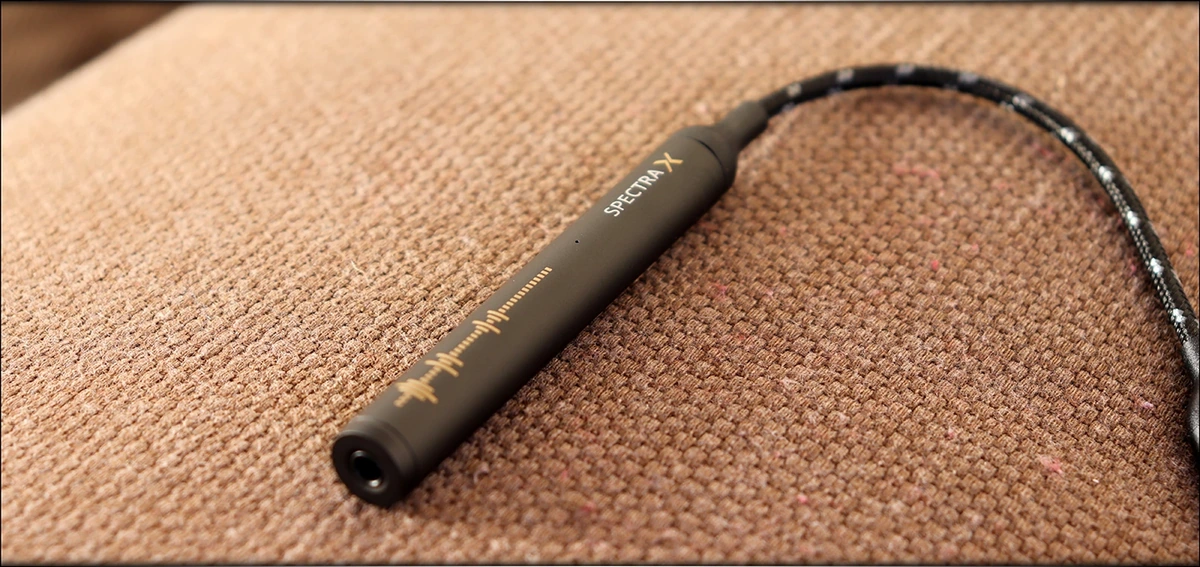 Now, let's start with the volume, SpectraX has low current, but high voltage, and a really good voltage at that, 2.0V max voltage, which is quite perfect. Ironically, it has low current output, about 49mW at 32OHM, and who knows how little at 600 OHM, but if anything, I can guarantee that it sounds absolutely sublime with Audeze LCD-MX4, and there were times when I left at home my DAC/AMP stack (xDSD from iFi), or my DAPs, and simply used SpectraX with MX4. 

SpectraX can drive LCD-MX4, and most headphones, especially the high-impedance ones, very well, go very loud, and stay very crisp and clear. 

And in fact, this is how I'd define its sound. Extremely crisp, extremely clear, wide soundstage, not overly deep, very detailed, and overall, SpectraX makes one of the best DAC/AMPs I heard in the 200 USD price range, being so good that I'd stay it can hold its ground against xDSD and Q5, both of which are consecrated devices in the audio world. 

The irony here is that this wasn't just my crazed opinion, but we discovered this when we had a monthly Romanian audiophile meeting, and we were throwing around devices, and I just happened to take SpectraX with me, and everyone was simply blown out of their minds when they placed it against Q5, for example, using HD600 from Sennheiser, and some of us actually preferred SpectraX. This simply cannot be unsaid, and I know it won't work quite as well with everything, but high-impedance cans, like HD660S and Beyerdynamic Amiron simply sound too good with SpectraX not to mention it. 

One last thing that blew my mind was how silent its background is, there's simply no background noise or hiss, the guys and NextDrive managed to simply kill all background noise when creating SpectraX. I've no idea how, but IEMs that are sensitive simply don't have hiss with it, and I'm talking Sennheiser IE8 and Campfire Atlas levels of sensitive hiss, it is simply dead silent. 

Now, the bass is mostly neutral, with just a slight tinge of warmth added to it. It goes very deep, and it is very fast, but it isn't enhanced nor warm. It is very punchy when it is needed, I could describe it as ideal for most practical purposes. 

The midrange is simply sweet, clear, vivid, and very detailed. The stereo separation and imaging is quite great as well, you get a wide soundstage, with a really holographic presentation, and you also get a really good instrument placing in the sound stage, making SpectraX really easy to reveal finer details, that are usually harder to notice. Instrument separation is another really strong point, and so are dynamics, SpectraX being one of the most dynamic DAC/AMPs in this price range I know of. 

The treble is bright and sparkly, has a good natural texture to it, and doesn't come off as sibilant or grainy, just a perfect treble made the right way. Having such a natural treble makes it slightly hard to describe it, since it simply sounds sweet and the way treble should sound like, when the song had it recorded bright, SpectraX makes it bright, when the song had the treble recorded smooth, SpectraX plays it smooth, being a really transparent device. 

All in all, I think the Sonic Quality of SpectraX is the biggest reason to get one, and this is how it should be with audiophile-grade DAC/AMPs. 



Portable Usage 

Now, as I kept saying, SpectraX is very portable, and its small size, ergonomic shape, and well, basic shape, all contribute to it. Furthermore, it doesn't pick up noise or EMI from a smartphone, and believe me, it sits literally next to the smartphone, and it doesn't seem to be affected by the fact that it is in my pocket, the cable being thick enough to resist wear.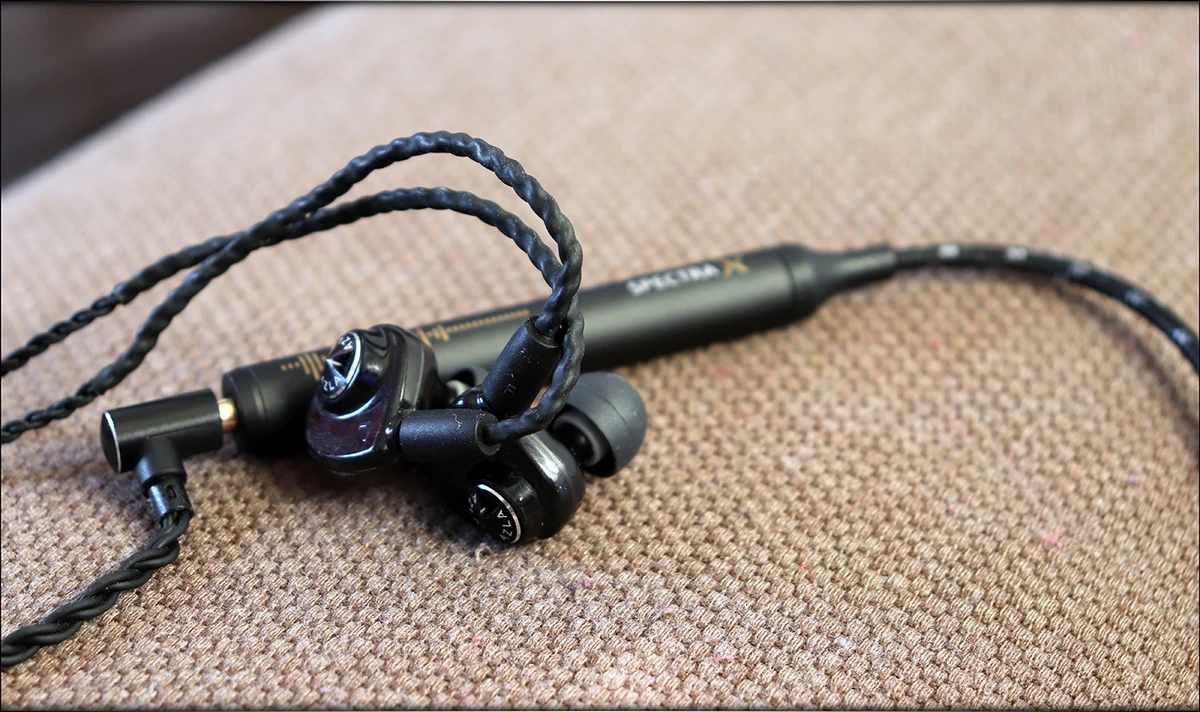 It draws very little from my smartphone's battery, and happily, I can use it for long periods of time without worrying that it will drawing my smartphone, like FiiO K3 does if used portably. 

And the best part, SpectraX has enough juice to power some of the most needy and hungry headphones around, or at least the high-impedance ones that like its good clean voltage, making it an almost perfect little DAC/AMP for those who want to sport a Beyerdynamic Amiron, or a Sennheiser HD660S outside. 

With IEMs, like Campfire Atlas, it is even sweeter, The combo between Atlas and SpectraX being a real favorite of mine. 



Comparisons

There are a few DAC/AMPs that SpectraX should be compared with, like iDSD Nano BL, FiiO Q5, and HIDIZS DH1000.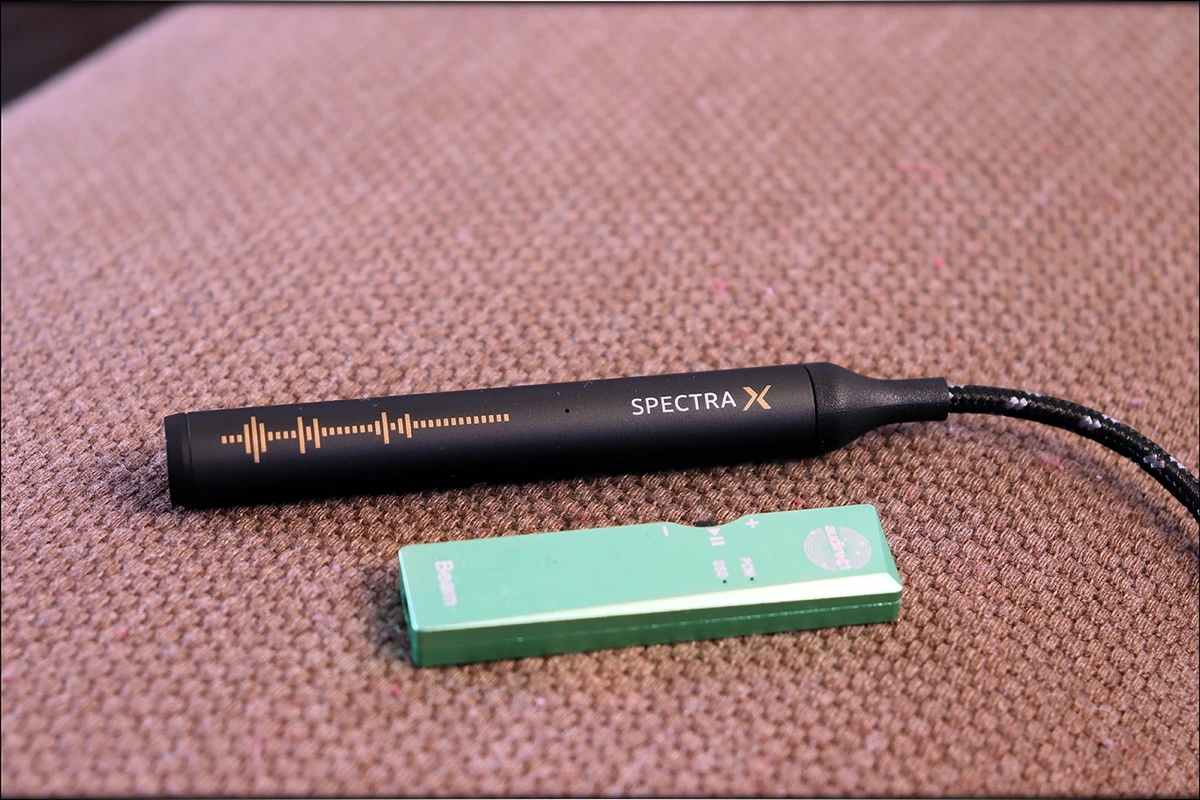 NextDrive SpectraX (190USD) vs FiiO Q5(AM03A)(350USD) – FiiO Q5 feels considerably more feature-rich than SpectraX, with both a balanced and a SE output, more power below its belt, a volume wheel, and multiple AMP modules available for it, some even with 4.4mm headphone outputs. Furthermore, Q5 has its own battery, and it can do bluetooth, so it is clear which is more versatile, but then, SpectraX can stand its ground against Q5 sonically, and actually sometimes can be considered against it, for example, when driving HD600, SpectraX has more dynamics and a wider soundstage than AM03A and Q5, but this is mainly given by the high-impedance nature of HD600, yet still, some people who just need a DAC/AMP for HD600 can probably consider SpectraX as a budget option that's very capable. 

NextDrive SpectraX (190USD) vs iFi iDSD Nano BL (200USD) – iNano BL from iFi was a really interesting DAC/AMP at the moment I wrote about it, but then there comes NextDrive SpectraX at the same price, but with a smaller shape. iNano does have some advantages to it, like a physical volume wheel, iFi's 3.5mm balanced output, and iEMatch built in, and a better USB input that's very compatible with OTG cables, but SpectraX features a Type-C cable from the factory, and there's also a typical male USB version on the market. iDSD Nano BL feels more smooth, more relaxed, more gentle, where SpectraX feels wider, more vivid, more punchy and more dynamic. 

NextDrive SpectraX (190USD) vs HIDIZS DH1000 (300USD) – I almost forgot that DH1000 was priced at 300 USD, and I remember that I reviewed it at 270 USD, and even then, it was a bit too much for its performance. The main issue here, is that it has a specific kind of tuning, pretty smooth, without much treble sparkle, warm, and pretty thick, and with less dynamics than most DAC/AMPs in the price range. Compared to it, NextDrive SpectraX feels brighter, more neutral, more balanced, has much more treble sparkle, has better overall dynamics and soundstage width. Overall, if you want a really smooth and creamy DAC/AMP, and if you want a Balanced output, DH1000 makes a good option, while if you're looking for a 3.5mm Single Ended output, with a really vivid and dynamic sound, SpectraX makes a really compelling offer. 



Pairing 

NextDrive SpectraX pairs so well with pretty much everything that I couldn't stop thinking of pairings.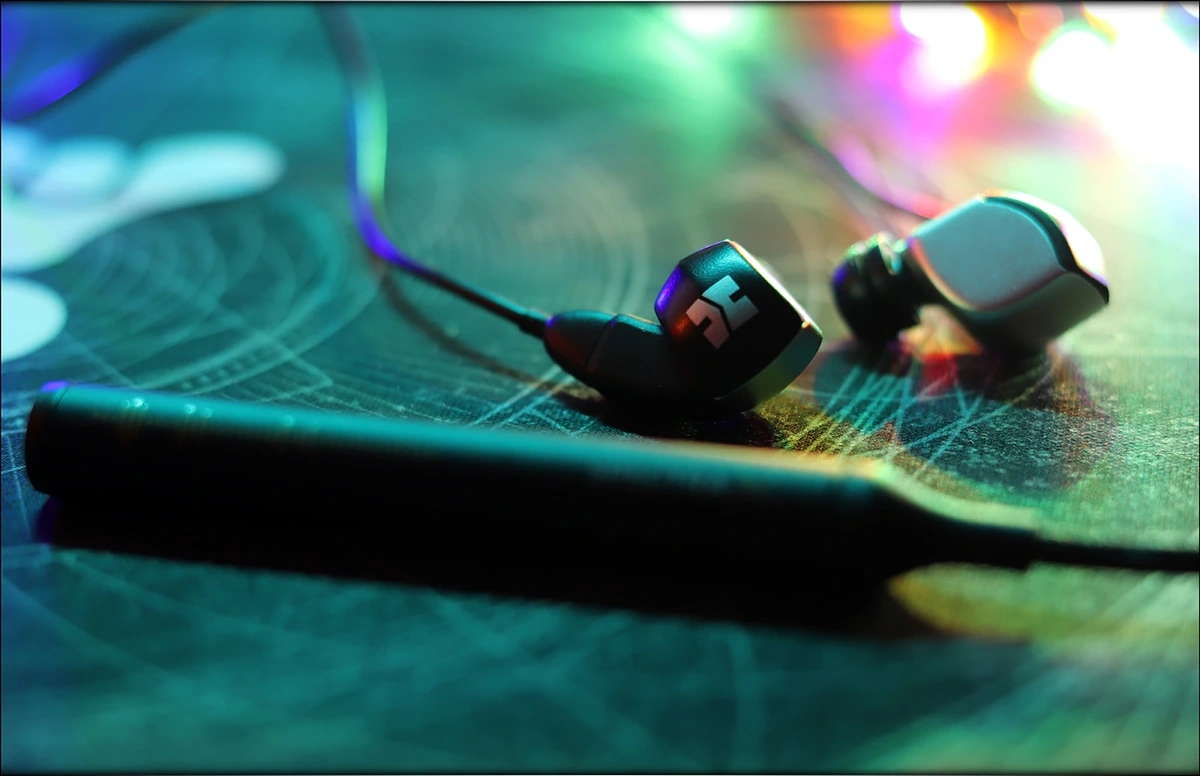 NextDrive SpectraX + Sennheiser HD660S – Okay, I'm going to be honest, this one was a shocker. People spend much much more money to power HD660S properly, but here I am, with an 190USD DAC/AMP that is able to really and actually power them, give them not only the juice, but also the dynamics and punchiness to make me fall in love all over again with Sennheiser's most rounded headphones. This is even more interesting as SpectraX is not lacking in the bass with HD660S, but it actually gives them a full bass, a clear tonality, and a more open midrange, with a wider soundstage. 

NextDrive SpectraX + Azla Horizon – Azla Horizon is really well placed in value by Next Drive SpectraX, as it gives little Azla a sweet and clear sound, a wide, yet well separated soundstage, and a punchy bass, making them sound deeper and more rounded in the bass, which really helps their sound, as some found them lacking in the lowest registers. 

NextDrive SpectraX + Campfire Atlas – Campfire Atlas is one of the sweetest IEMs in the world, when it is paired with a DAC/AMP that does it favors, and NextDrive SpectraX is just the right thing to properly power Atlas, to even out their usually grand and spicy presentation to one that feels sweeter and more natural, for still having a large bass, but more controlled and better rounded, and for having a more airy treble extension, along with a sweeter midrange. 




Value and Conclusion

Having been talking about the little NextDrive SpectraX has been quite the blast, and for a good reason, all this magic comes at about 190 USD, at the moment of writing this review. Of course, it may feel like this is an overly positive review, but the device itself simply is this good. I understand that they also ask for a pretty hefty amount for it, and I find that if there's anything it lacks, it is buttons, I sometimes wish it had pause / play buttons, and something to control the volume, but man, for the sound it provides, it is so much worth it.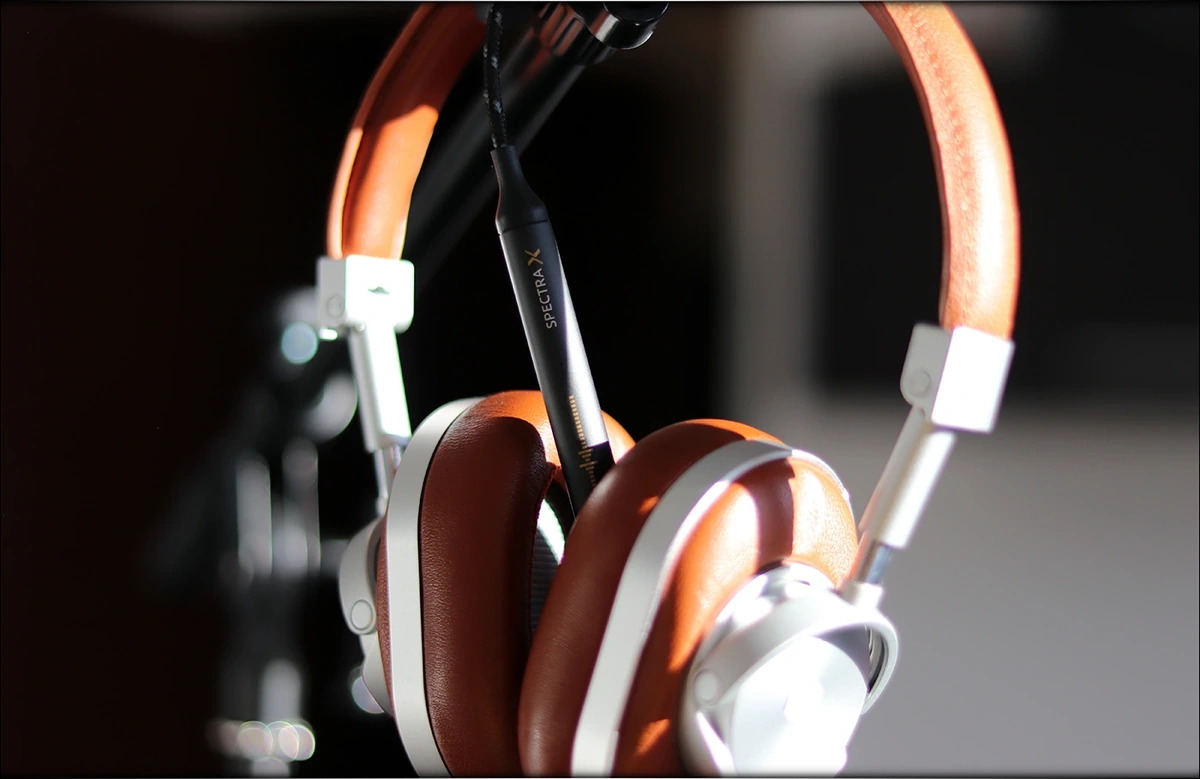 In fact, to put it simply, there are high-end speakers reviews coming to Audiophile-Heaven very soon, and before I got the mighty Mytek Brooklyn DAC+, the little NextDrive SpectraX spent a good amount of time as my main speaker DAC/AMP, driving pretty expensive Amplifiers, so it is simply that amazing. 

The build quality is simple, yet efficient, it is well put together, and well, when you have so few components nothing can go wrong with it, which is why I said at the beginning of the review, that they will offer good warranty, but you're unlikely to need it. 

The sound simply blew me away, as I really wasn't expecting this type of sound to be physically possible from such a small device, and if you take a look at some sites that really do measurements professionally, SpectraX measures as well, if not better than 3500USD+ Players and measures up to some of the most expensive DAC/AMPs in the world, so it wasn't just my imagination, but science also proves that it is that good.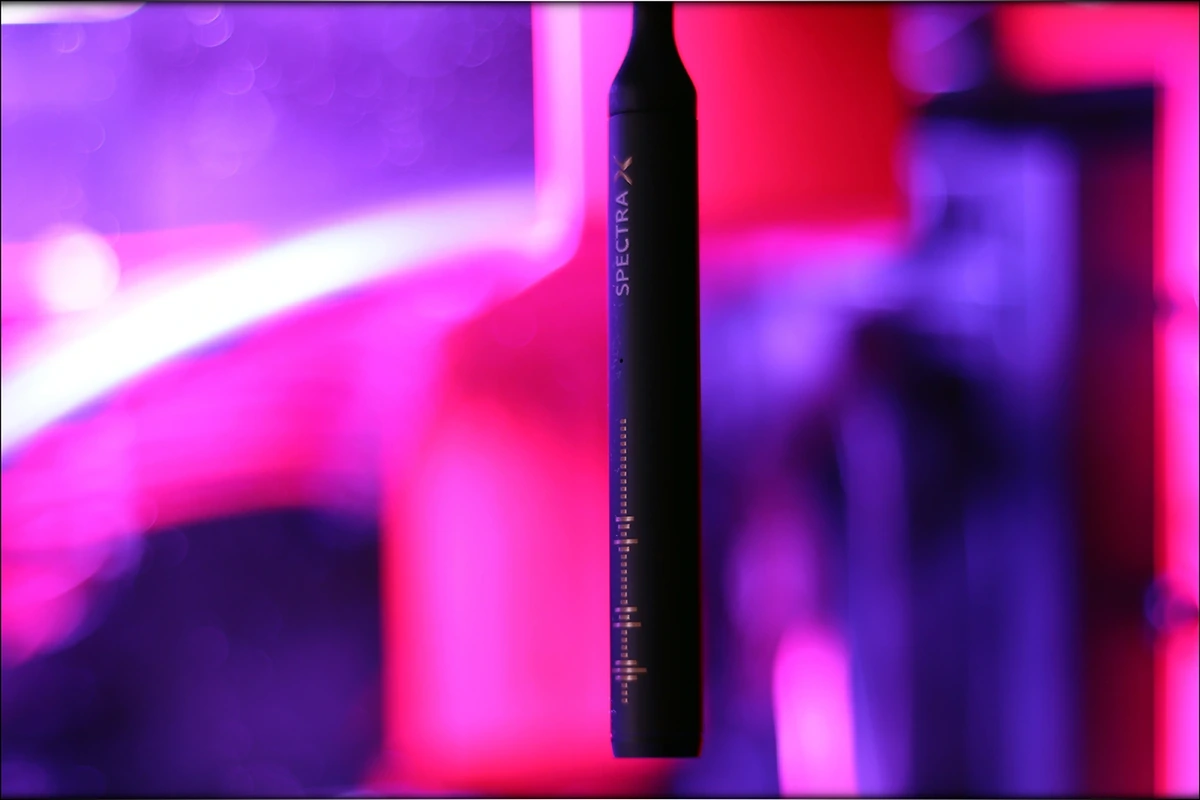 At the end of the day, if you're looking for a Dynamic, Punchy, Clear, Vivid, and Fun DAC/AMP, which can connect to anything that has a Type-C Plug, and is really plug and play, you should totally consider NextDrive Spectra, and don't take my word for it this time, but check out what measurements say about it, because it actually does perform that well. 
Product Link
You can get the NextDrive SpectraX from www.amazon.com here: https://www.amazon.com/NextDrive-Spectra-Portable-USB-DAC/dp/B07HRNQ9VP/
---
---
--- Please remember to stay safe, and always have fun while listening to music!---
 - If you have a dime to spare, and donate, to help us with electricity and work expenses, it would make my day much brighter, as it would help me improve things around the website and increase the frequency of my posts - 
---
Full Playlist used for this review
We listened to more songs than those named in this playlist, but those are excellent for identifying a sonic signature.  PRaT, Texturization, Detail, Resolution, Dynamics, Impact, and overall tonality are all revealed by those songs. We recommend trying most of the songs from this playlist, especially if you're searching for new music!
https://www.youtube.com/playlist?list=PL_cjBXGmwSHSdGcwuc_bKbBDGHL4QvYBu
--- Contact Us ---






---
---