Best Thus Far – FiiO BTR5 LDAC & aptX HD Bluetooth Receiver Review
BTR5 is probably the most complete Bluetooth DAC/AMP on the market right now, and it costs 110 USD at the moment of making this review. This means that it will get compared to Earstudio HUD100, Lotto Paw S1, and Topping E30, all of which are close enough in price to make good competition. The most important pairings will be with iBasso AM05, Final B3 IEMs, and Meze Rai Penta IEMs. Most of those are far more expensive than BTR5, but we'll explore together why we actually want to use it with pretty high-end or at least high-quality IEMs and even headphones.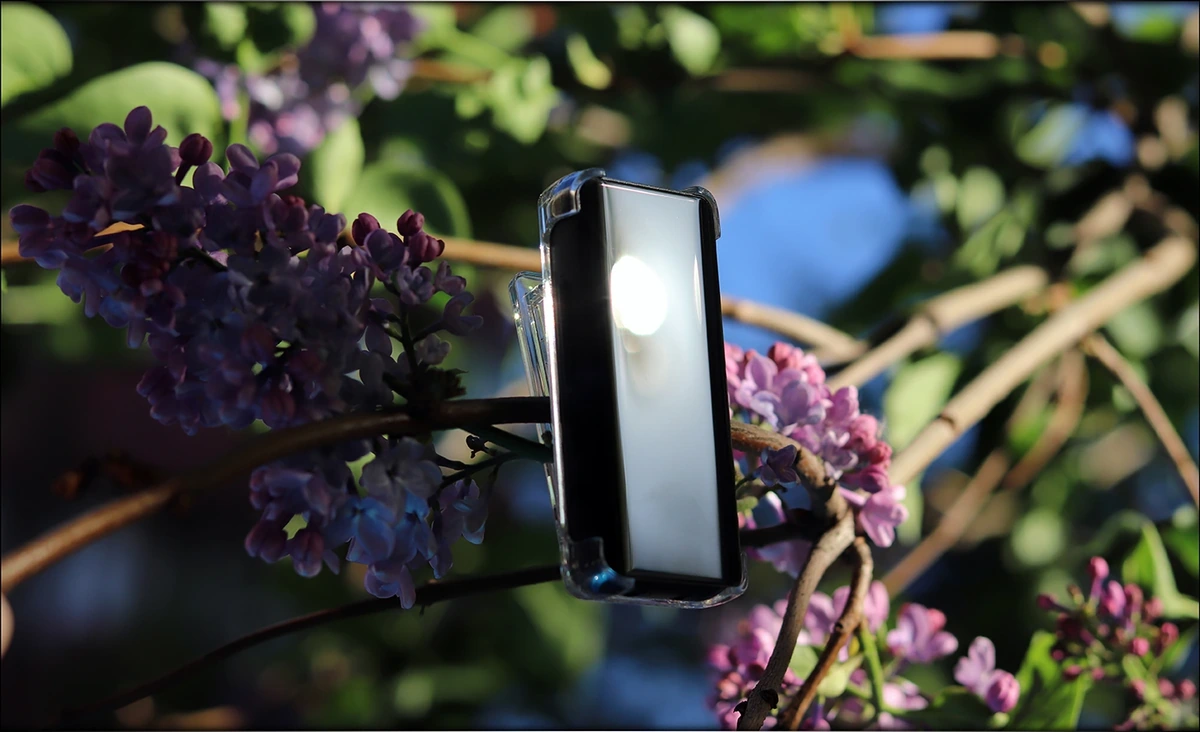 Introduction
I have a long history of reviewing small and diminutive things, and if you check my Youtube Channel, there's a long list of written reviews that will be coming soon, many of which on pretty portable stuff. BTR5 can be considered the most complete overall because it has the best driving power, widest codec support, paired with most ergonomic shape and design, making what I would call the best overall Bluetooth DAC/AMP. I want to mention this, but FiiO offers a much better warranty through their local agents, and it is not recommended to get the products straight from them, if you want to avoid costs like taxes, shipping costs, and their local agents usually offer excellent warranty conditions and support. 
It should be noted that I have absolutely no affiliation with FiiO. I'd like to thank FiiO for providing the sample for this review. This review reflects my personal experience with FiiO BTR5. Every opinion expressed is mine and I stand by it, the purpose of this review is to help those interested in FiiO BTR5 find their next music companion. 
Product Link 
Check out the FiiO Store on www.amazon.com to get the latest awesome stuff from them, including BTR5 (as soon as they stock it): https://www.amazon.com/stores/page/09C6D6C0-71E3-4540-968D-1F76CDBC4444/
Packaging
First things first, let's get the packaging out of the way: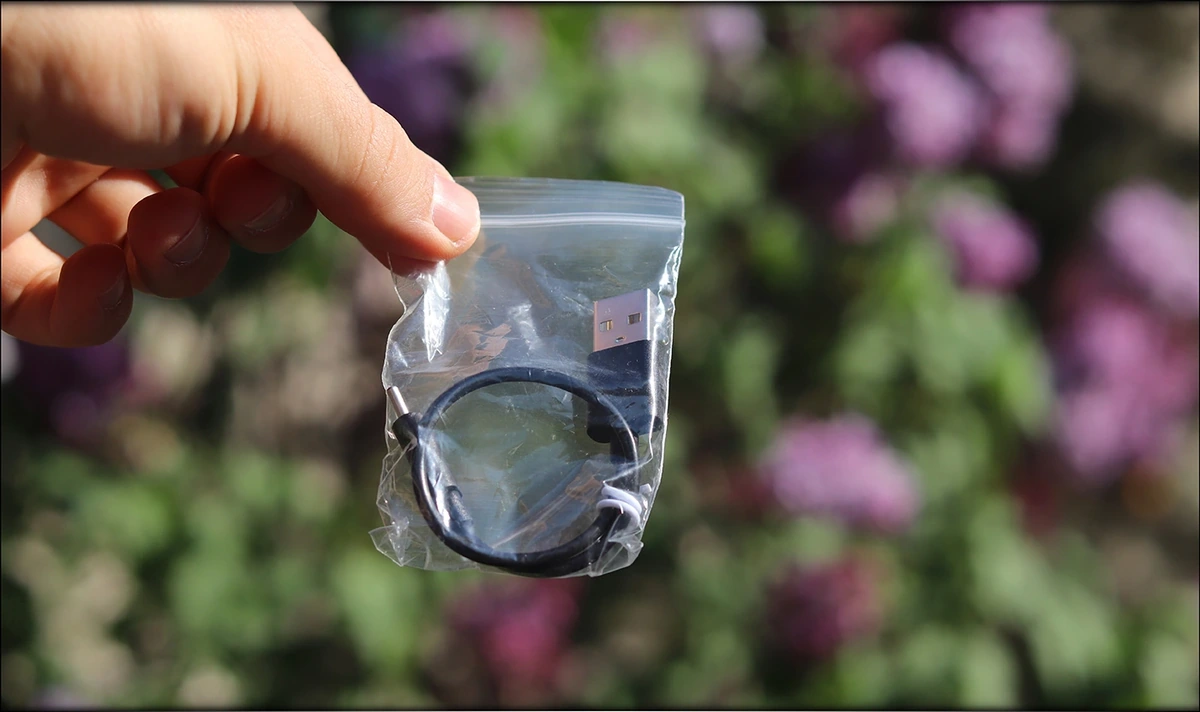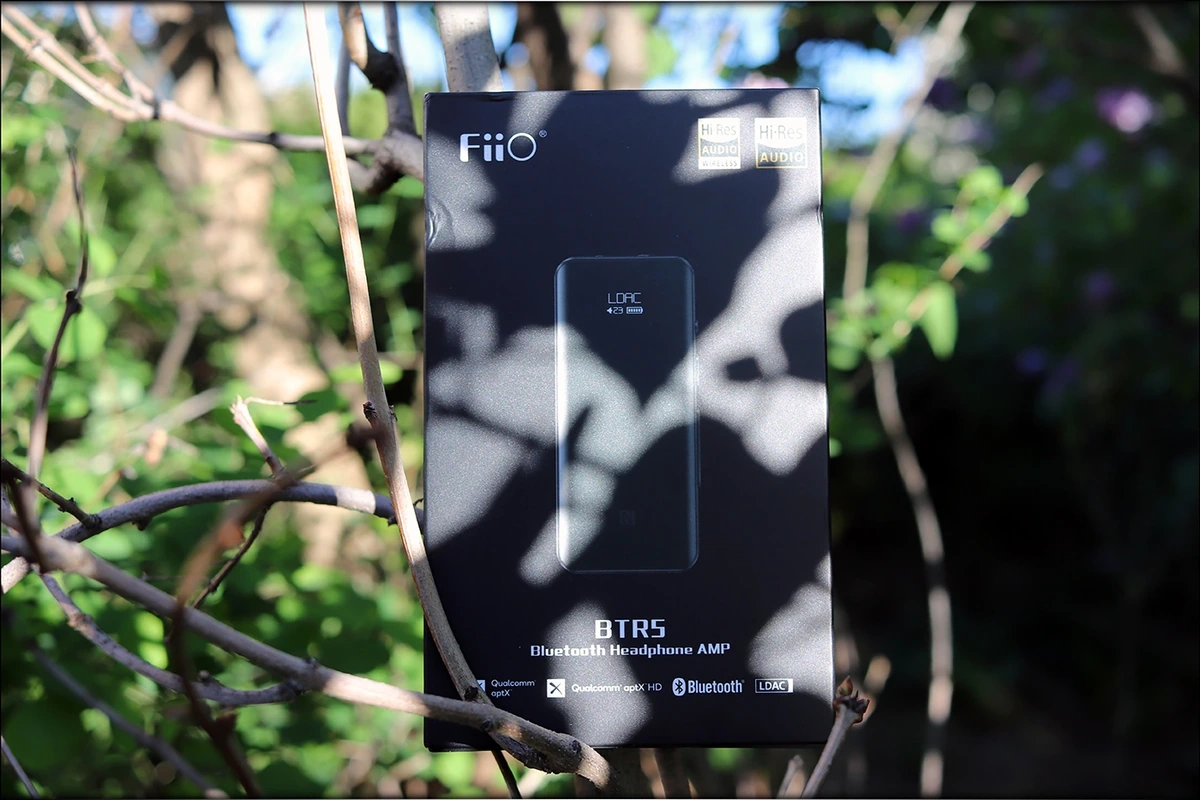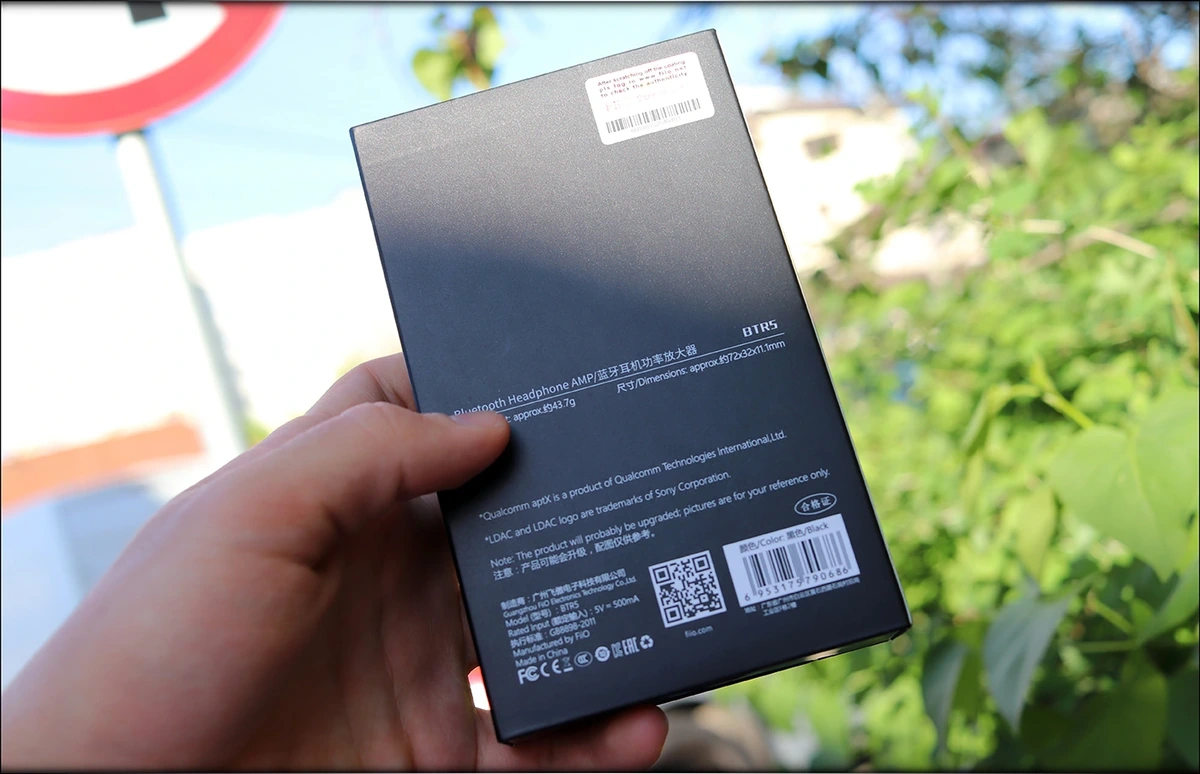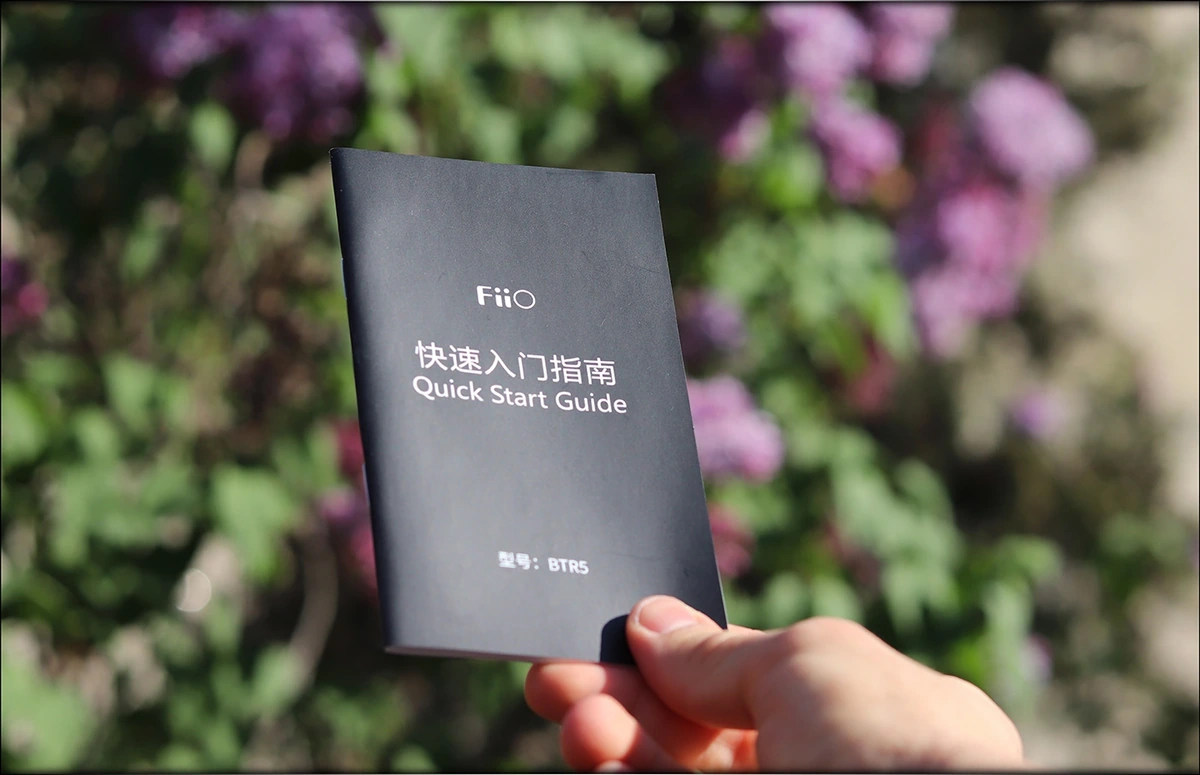 The package is minimalistic. As I presented in my video review, it doesn't have quite that much for either, but FiiO has been smart about it, and since they wanted to make the units themselves as cool as possible, they included cases with both, and we're talking here about transparent plastic cases so you can clip either to your shirt and clothes. 
You get all the cables you may need with both, or better said a charging cable, but I would recommend considering getting an aftermarket OTG and a longer USB cable, at least if you're planning on going the BTR5 route, it is worth the extra if you want a better sound. 
Video Review
Build Quality/Aesthetics/Functionality
The build quality of BTR5 is unquestionably nice, it is a metallic unit, ergonomic and with a glass display. Beneath the glass, you can find an OLED display which helps you set it up and control it, it has two headphone outputs, one in balanced and one in Single Ended, and it has volume buttons. It has a Type-C USB port, and it also has a microphone so you can take phone calls while using it, even if your earphones do not have a mic. 
The usage is fairly simple, the bluetooth connection is probably the most reliable I've seen so far in the entire world, and I paired it with Huawei P20 or Xiaomi Note 9s. I am getting a signal that's good enough for running, sprinting, or using BTR5 as a Bluetooth receiver while driving, having an AUX connected between it and my car's RadioHead. Just for a test, I could get a full single with no dropouts while having my smartphone 15 meters away from BTR5, and having two thick walls between them.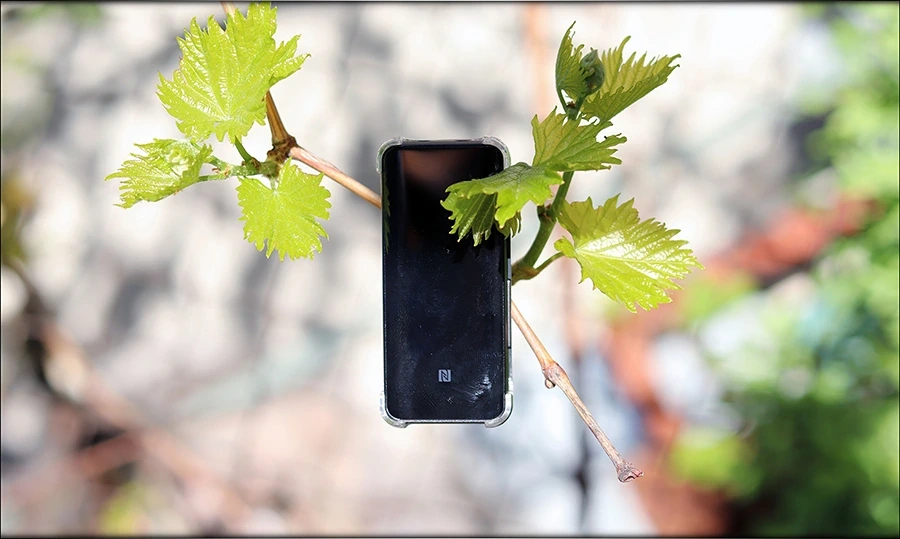 The battery life is also great, really close to what FiiO advertises, as I'm getting around 8 hours, while listening loud and using high-quality codecs like LDAC. You can use it wired, as a USB DAC, working like this with both smartphones and a windows computer. The sonic quality is quite a bit better when using it as a USB DAC regardless what it is connected to, so if you can take a wire, don't avoid it, BTR5 will sound better. The bluetooth support is great, we have LDAC, aptX, aptX Low Latency (for gaming), and aptX HD. Pretty much full plate. 
FiiO pretty much stretched the budget as much as they physically could to put everything that was humanly possible in both modules, making them the best versions they could. 
The one feature that I like quite a lot about BTR5 is the EQ support, straight from the unit. It is handy, and having the volume buttons together with the play/pause button for navigation works just fine. 
Even compared to most other Bluetooth receivers, at least those I tested so far and which I'm working on reviewing, BTR5 is the better unit almost every time. I would and did use both as affordable desktop DAC/Headphone Amplifiers, especially on-the-go and for laptops being top notch. 
Sound Quality
Now, the sound quality will be different between the wired and wireless mode, but depending on what music style you enjoy the most, the differences may be too small to notice, especially on-the-go. I tend to max out the volume while taking a walk, which is why I noticed the differences quite a bit. If you prefer to listen quieter, you may not notice the differences, and with commercial music, as well as classical, there are less differences between the wired and wireless mode than with metal, rock and complex EDM.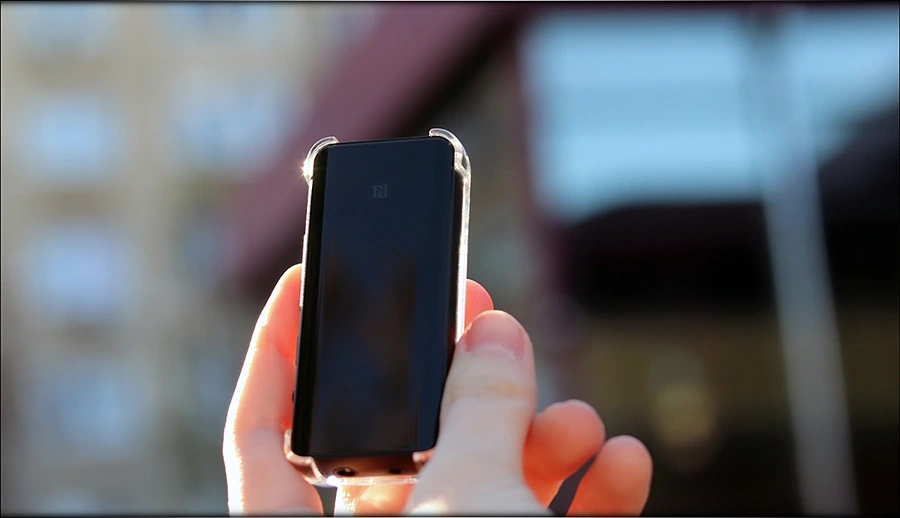 The main signature would be a full sounding, deep, energetic signature, with no particular coloration, but excellent dynamics and very low distortions. I could use it with any headphone as long as it is decently easy to drive, and only LCD-2C was harder to drive, pretty much everything easier to drive than it being a no-trouble for BTR5. 
The bass is deep and full, slightly warm, and natural in speed. It hits quick enough for death metal and technical deathcore, but also can be slow enough for jazz and classical. For most headphones and IEMs, there is enough bass by default to satisfy my needs, but you can always engage some EQ if you want a bit of extra thickness. BTR5 favors neutral, natural, V-Shaped, and bassy IEMs / Headphones, but does not necessarily favor bright sounding ones. 
The midrange is quite colorful, natural in the overall signature, with a ton of texture, and a very wide soundstage. The dynamics are also top notch, the best I've heard in many devices, and the best I heard at this price point so far. Especially on wired, you can hear a lot of detail, and BTR5 can easily compete with something like M9, and edges to being close to M11, this making M5 and M6 a bit obsolete, if you don't need the music player function and want to use your smartphone as a music source. Of course, music players still have a place in this world, as I don't want to be bothered by calls and notifications all the time, and if you're using it in Bluetooth mode, you can hear some difference in the overall detail level, especially with complex music. 
The treble is natural, sparkly, without being grainy or splashy in particular. The treble extension is top notch, it has enough detail and clarity to make an excellent DAC/AMP, and I am in love with having the full range of my treble when listening to music. 
Comparisons
The comparison list includes even Lotoo Paw S1, but Topping E30, which is a standalone DAC, and Earstudio HUD100, which is a similar product to BTR5, but which falls short when it comes to having bluetooth, as it has no bluetooth support, only a wired connection.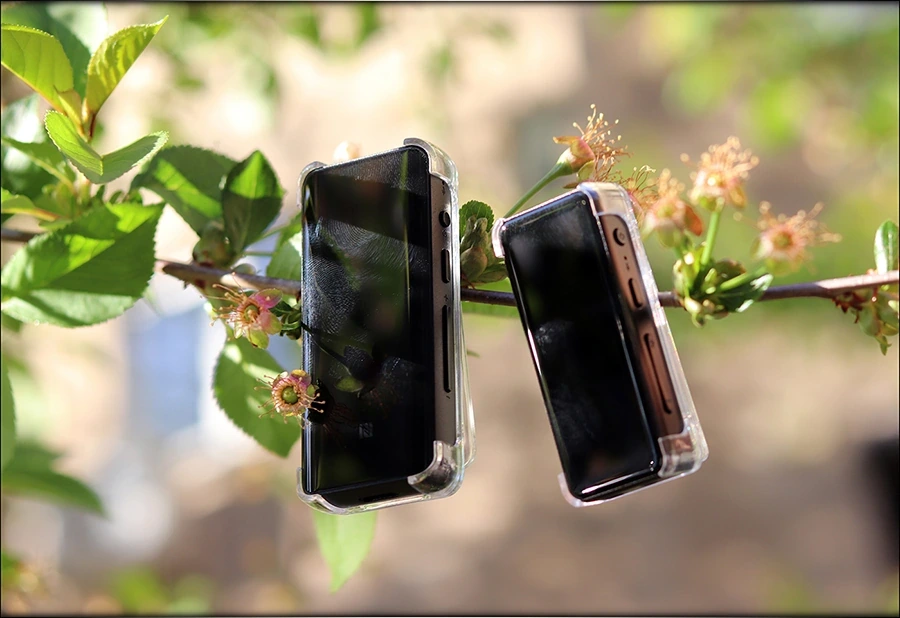 FiiO BTR5 vs Topping E30 (110 USD vs 130 USD) – Topping E30 is actually just a DAC, and this is a bit of an excuse. But it comes with a remote, and needs a wall power, or an external battery to work. The main reason I included it here is that a lot of you guys have been asking me whether it is better to get BTR5 and use it as the main DAC for your system, and to answer that question easily, it depends on whether you want a DAC or a DAC/AMP. BTR5 sounds more punchy, more detailed and more dynamic than E30, but it doesn't have a true line out, so it also has more distortion, where E30 is cleaner if used as a standalone DAC. E30 is also more convenient for desktop, where BTR5 is a crossover device that works well for everything, from desktop to portable. 
FiiO BTR5 vs Lotoo Paw S1 (110 USD vs 170 USD) – Lotoo Paw S1 has pretty much all of the features that BTR5 has, including EQ, but not the bluetooth support. The decision here is a bit more complicated because S1 has a slightly better driving power, more detail and clariry, and a bit more detailed, while being a bit more musical in the midrange. The largest impediment in recommending it is the higher price point and lack of bluetooth, which means that you can always go for BTR5 if you want bluetooth, and if you want to spend a bit less on your DAC/AMP. 
FiiO BTR5 vs Earstudio HUD100 (110 USD vs 140 USD) – Earstudio HUD100 is quite overpriced considering the competition it has to fight, and BTR5 is the next example of a DAC/AMP that beats it big time, in everything, from the driving power, dynamics, detail, clarity, support, including bluetooth support, and even when it comes to ergonomics and design. HUD100 can have a more musical sound, but having a much lower driving power means that it is harder to recommend it over BTR5. 
Pairing 
The pairing list includes iBasso AM05, Final Audio B3, and Meze Rai Penta.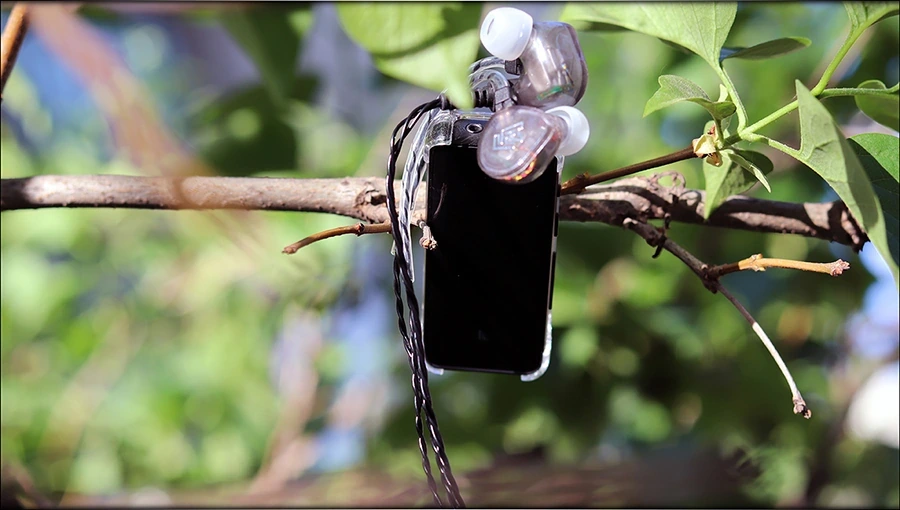 Although all of those are IEMs, I tested and can confirm that BTR5 works exceptionally well for headphones too, so you can always plug in your HIFIMAN Deva or HIFIMAN Sundara, FiiO EH3NC, MAS X5h, Grado SR80e, Brainwavz HM100, and pretty much any other headphone, as long as it is about as hard to drive as Deva, which is the hardest to drive headphone that I've been able to enjoy with BTR5. 
FiiO BTR5 + iBasso AM05 (110 USD + 300 USD) – AM05 is a brighter, more detailed sound IEM, but with a musical midrange, and with a kick for being unique. Having only BA or balanced armatures, it needs a very low background noise, paired with a good amount of power to stay controlled and have the lowest possible distortion, and that's where BTR5 is perfect, it has no distortion, it has a musical and colorful midrange, and the treble has enough sparkle to be engaging and interesting, without being grainy and harsh. Making the best combo out of two companies that are direct competitor, that's what I call fun. 
FiiO BTR5 + Final Audio B3 (110 USD + 500 USD) – Final's Audio B3 IEMs is also a magical one, being V-Shaped but having a good amount of detail, clarity and punch. They only need a source that is able to control them, especially at loud volumes, as otherwise they can easily distort. It mainly means that it is a slightly harder to drive IEM, but not hard to get loud, rather hard to get loud and clear. BTR5 is perfect, they sound perfectly clear up to the maximum, with no distortion, no issues, and I could actually say that this pairing became a personal favorite for many evenings, where B3 sounded so musical and sweet in the mids, and wide & punchy overall. 
FiiO BTR5 + Meze Rai Penta (110 USD + 1100 USD) – Meze Rai Penta is quite an expensive IEM, and the first I reviewed since rebuilding the website onto the new platform, but one that I really enjoyed for a long time. There's something magical about the way they deliver the midrange, without being fatiguing, but also without being boring. There's a magical musicality, and just like Dunu DK-4001, it pairs nicely with BTR5 because it spices them up a bit, giving them more sparkle, more dynamics and more punch, along with a better overall treble sparkle, and a deeper, fuller bass. Great tiny DAC/AMP to drive such a high-quality flagship IEM. 
Value and Conclusion
The price of FiiO BTR5 is pretty high for a portable DAC/AMP, and if you're first reading or hearing about it, you may be a bit reticent when it comes to a bluetooth receiver, but it is totally worth it. I can and did for a while use it as the only DAC/AMP in my house, including using it portably, while out and about, and using it as my main desktop DAC/AMP.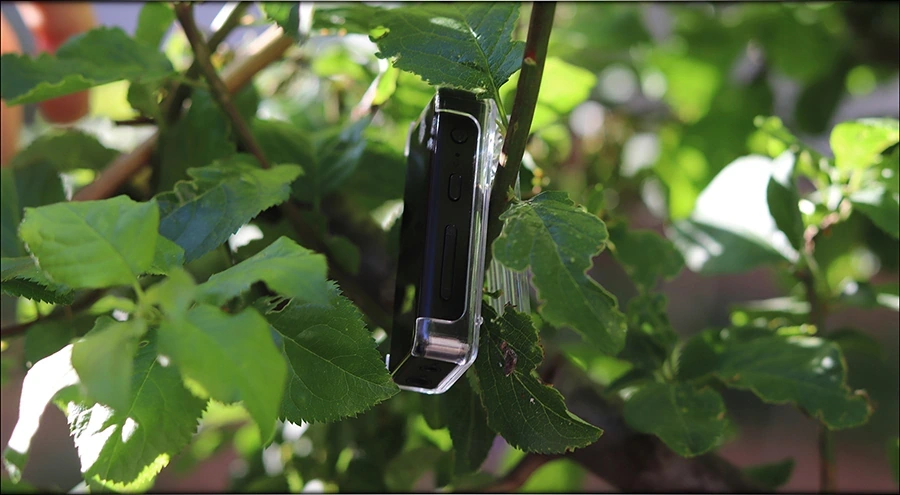 The package was not great, and I have to admit that I was underwhelmed by it, especially since FiiO used to be known for their great packages, but at the end of the day, that case was everything you could need for using and enjoying FiiO BTR5. 
After you unbox it and see the unit, your opinion may improve in a matter of seconds, with a metallic body, glass display, glass display protectors applied from the factory, curved surface, volume and navigation buttons, and with an OLED display, BTR5 having everything you may desire from a BT receiver. Even the software and bluetooth support is excellent and you have everything from the rare aptX LL to LDAC to AAC and everything in between.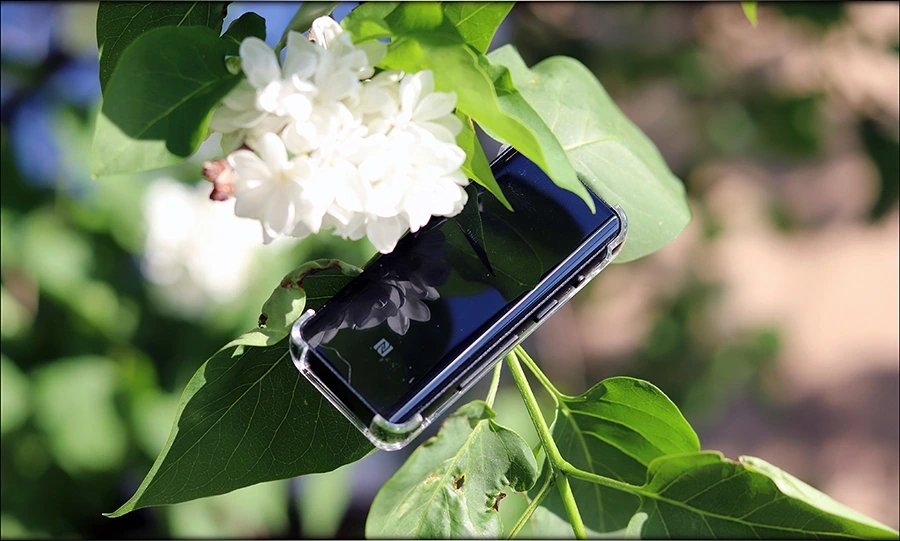 The sound is also dynamic, punchy, colorful, detailed and vivid. So much so, that if you have IEMs, and if you're a beginner in this hobby, there's a 50% chance you've been recommended to get BTR5 at least once so far. 
Before the conclusion of this review, I want to add BTR5 to Audiophile-Heaven's Hall Of Fame, it is truly the kind of DAC/AMP/BT Receiver that I can easily recommend to both newcomers and veterans, it is practical and a great value, which says everything about it.
At the end of this review, if you're looking for a way to use your phone to listen to music, and have it sound as close as possible to perfection, if you mainly use IEMs, but also sometimes use headphones, even some moderately hard to drive, and if you want a full plate when it comes to features, codecs, EQ, and a balanced output, FiiO BTR5 is totally the way to go. 
Product Link 
Check out the FiiO Store on www.amazon.com to get the latest awesome stuff from them, including BTR5 (as soon as they stock it): https://www.amazon.com/stores/page/09C6D6C0-71E3-4540-968D-1F76CDBC4444/
---
--- Please remember to stay safe, and always have fun while listening to music!---
 - If you have a dime to spare, please donate, and help us! It would make the day brighter for me and my wife- 
---
Full Playlist used for this review
We listened to more songs than those named in this playlist, but those are excellent for identifying a sonic signature.  I recommend trying most of the songs from this playlist, especially if you're searching for new music! The playlists are different for Spotify, Tidal and Youtube, and based on the songs I enjoy and are available on each!
https://www.youtube.com/playlist?list=PL_cjBXGmwSHSdGcwuc_bKbBDGHL4QvYBu
https://open.spotify.com/playlist/5J3oloz8Riy9LxEGenOjQ0?si=979ba4f082414be7
https://tidal.com/browse/playlist/330fd544-8e5b-4839-bd35-676b2edbb3d5
--- Contact Us ---





---