Salnotes Dioko IEMs – Reviewer Sonics
Salnotes Dioko is a 99 USD pair of entry-level IEMS designed by Linsoul, 7Hz and Crinacle, a competitor reviewer. They have a 14.6mm planar driver, and a Double-Sided Array of N55 magnets. It will be compared to other entry-level IEMS, including IKKO OH1S (143 USD), Tingker TK300 (99 USD), KBEAR Aurora (169 USD), and FiiO FD1 (109 USD).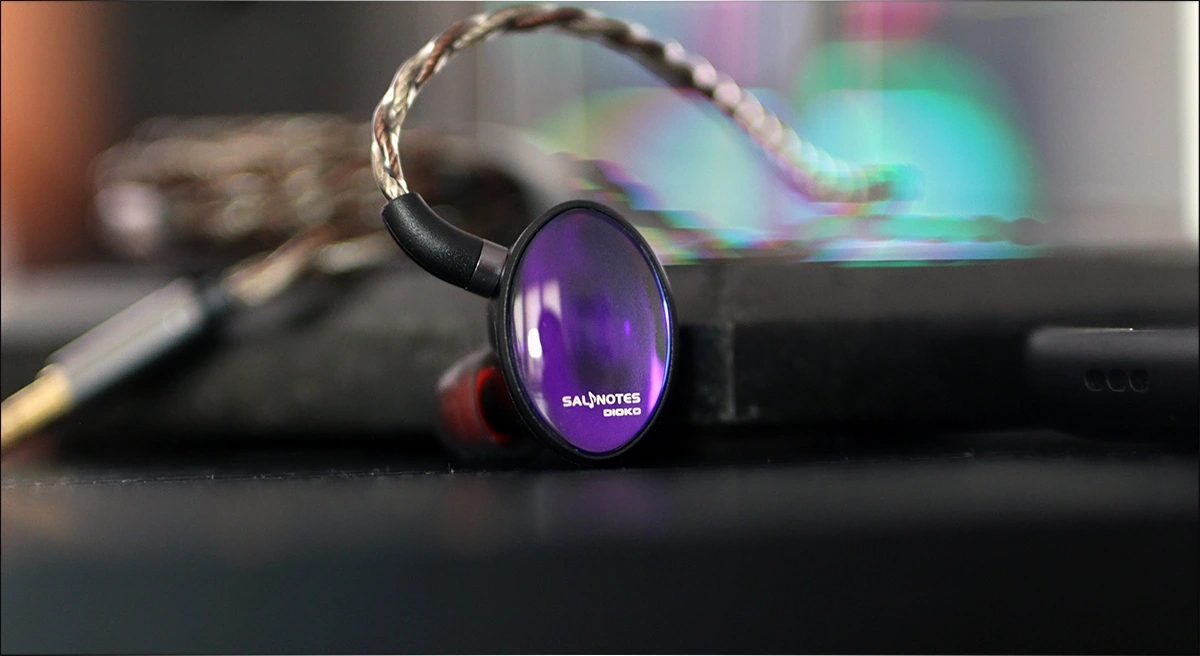 Introduction
Salnotes is a sub-branding of 7Hz, for when they work with reviewers to fine tune their IEMs, and Dioko seems to be the very first one from this venture. There was a pretty big problem with the first batch, but Linsoul quickly corrected it and sent new IEMs to all those affected, with every single new customer receiving IEMs from a new branch that won't be affected. As always, you get outstanding warranty working with Linsoul and you can double that by purchasing from Amazon, as Linsoul is one of the few, usually the only seller of Chifi on Amazon. Today's review will be following the new format I adopted in September 2022, and given the price point of Dioko, there won't be a video review, as following internal guidelines all videos I made will be for products 250 USD and above (costs of video processing are extremely high). While some companies just slab a reviewer name on a product and call it a collab, I've seen Crin take responsibility for Dioko, making it an interesting colab IEM to review myself. It should be noted that I have high respect for other reviewers and their work, this work takes a lot of time and effort.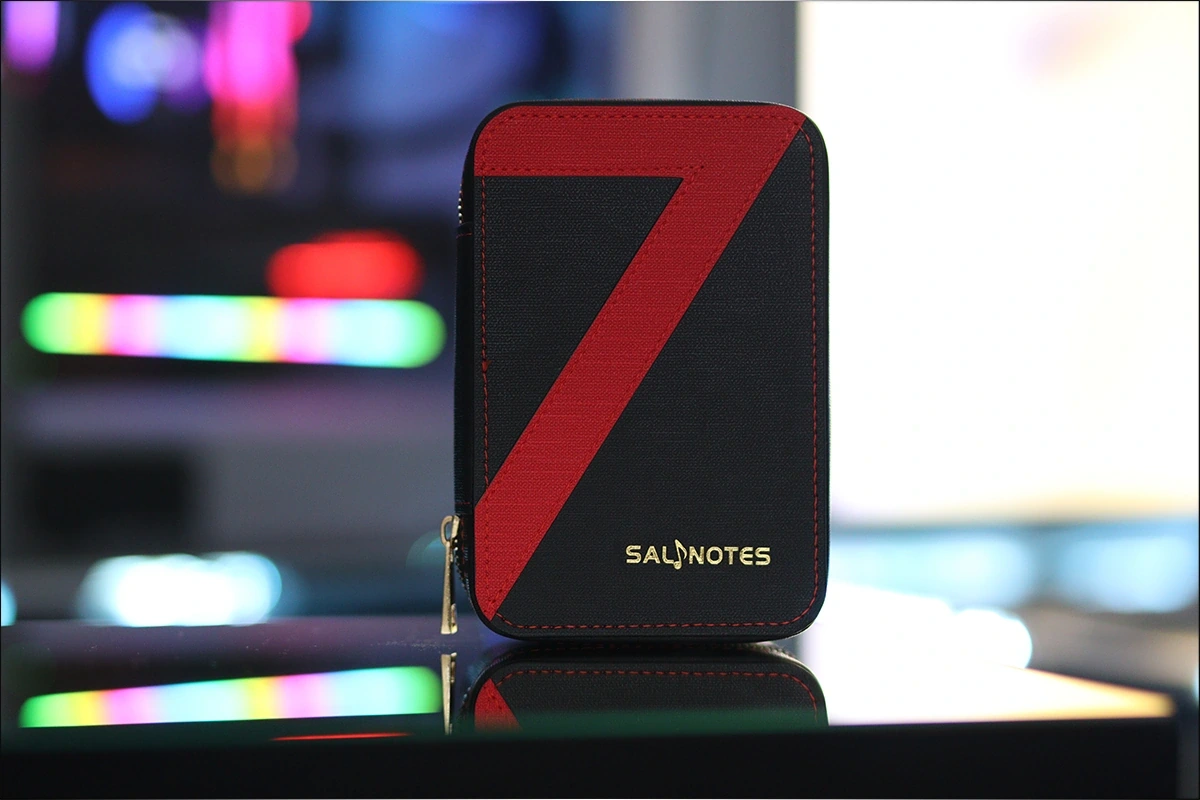 It should be noted that I have absolutely no affiliation with Salnotes, 7Hz or Linsoul, I am not receiving any incentive for this review or to sweeten things out. I'd like to thank Linsoul for providing the sample for this review. Every opinion expressed is mine and I stand by it. The purpose of this review is to help those interested in Salnotes Dioko IEMs find their next music companion. 
Product Link
You can grab one from www.amazon.com here: https://amzn.to/3yJbRK4
If you're in the UK, you can grab one from www.amazon.co.uk here: https://amzn.to/3D1A80g
And if you're from Europe, you can grab one from www.amazon.de here: https://amzn.to/3CZ7ugh
Build Quality/Aesthetics/Fit/Comfort
Salnotes Dioko is clearly a product that does not follow a traditional design, and instead Linsoul, and 7Hz decided to try to go with a Planar driver inside an IEM. This is not the first IEM with planar drivers that I hear, and there have been quite a few in the past, most notably Audeze Euclid, but none quite as affordable as Salnotes Dioko. The large 14.6mm planar driver is surely going to be interesting to hear, but sadly it resulted in a huge shell for Dioko, and it is sometimes hard to wear them. Salnotes Dioko used Tempered Glass and CNC Aluminum in the build, further increasing the weight.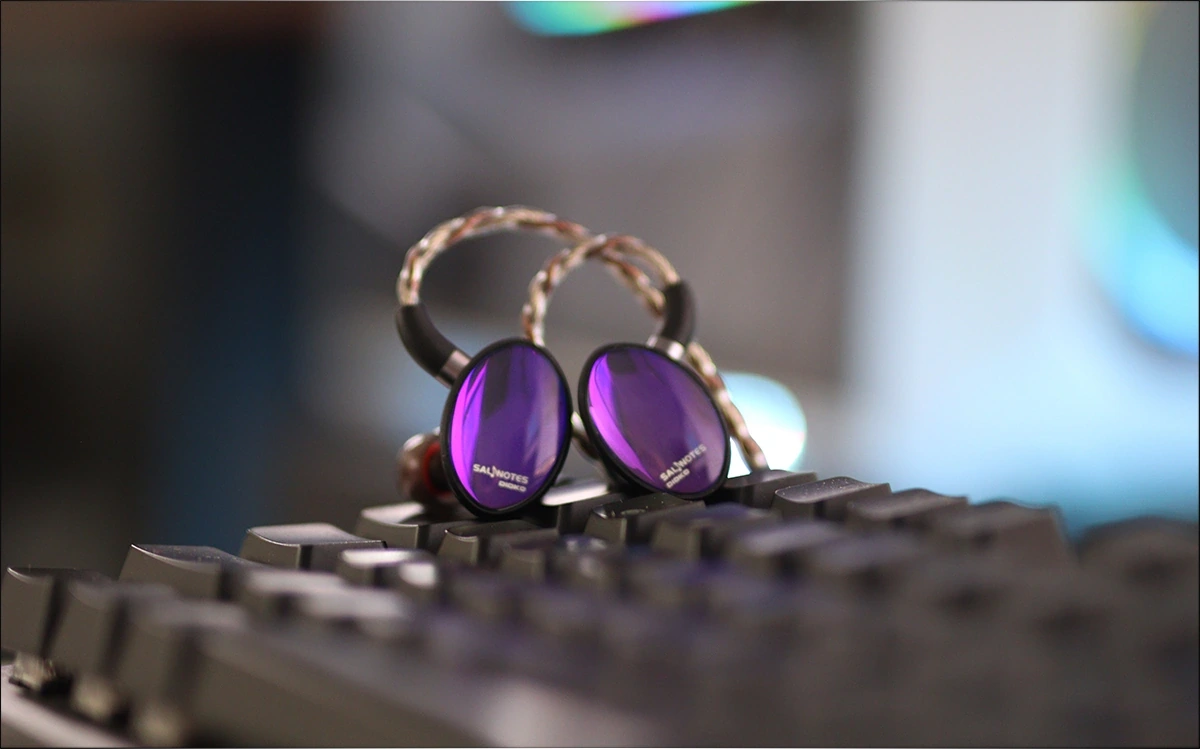 In fact, the ergonomics are so and so, just like every IEM designed by 7Hz, as the inner part is quite large, and the IEM body is extremely large and heavy, making Salnotes Dioko hard to recommend, especially to those who don't have large ears. They have a super high-quality cable though, and I noticed no microphonic noise, and no tangling from the cable, and it looks rather good. The IEM shells were too large to even get tested by my girlfriend who wanted to try them, thanks to the beautiful shells, so small and medium ears really will be a no-go with Dioko. 
I do not judge competitors, especially reviewers, so it will be interesting to see how the tuning of Dioko ended up. Crin is a hard-working reviewer with a ton of experience in technical measurements. The case included in Dioko is superb, and you have enough space inside for a mini-DAP such as Hiby R3 PRO or HIDIZS AP80 PRO. Dioko comes with sticky tips, similar to spinfit, which offer good comfort and isolation / seal. 
It is not quite that easy to drive Dioko, and you can use any portable source, but it will be higher in volume than with most IEMs. I could hear absolutely no hissing or background noise with Dioko and it is not going to be hard to find a matching source for it. 
Sound Quality
Starting with the sources, for today's review I've been using Dethonray SG1 Pegasus, Shanling Ua3, iBasso DX170, Lotto PAW S2, Tempotec V6 and Hiby FC4 to power the Dioko. I also gave it a run with HIFIMAN EF400 as the main DAC/AMP behind, and was happy to notice that it doesn't have any background noise, but I also noticed that in low gain OS mode, I kept Dioko at 9 to 10 am, generally higher than Audeze MM-500 and any other IEM I connected to EF400. 
The general signature of Dioko is actually pleasing, and I have to give credit to Crin, for 99 USD, the signature of Dioko nails it well for rock, metal and EDM, having mostly a neutral sound, with a neutral bass, a natural and wide sounding midrange, and a clean and airy treble. I like the sound and tuning of guitars played by Dioko, and the upper midrange has a slight amount of emphasis to give female voices strong emotion and good weight / tone to piano keys and violins. 
The bass of Dioko is clean, and very slightly uplifted above neutrality. The bass speed is natural, being able to keep up with rock and metal, even with bands like Rings Of Saturn, all whilst having enough body and presence for heavier songs like LuneCell – Cyanobacteria. The bass is not colored and instead of having a character it imposes on songs tends to present nuance and difference between songs rather well, and while with songs like Painted In Exile – The Bazaar, the bass is slow, somewhat sloppy and low in amount, typical of the band's playing, it is quick, larger and punchy on songs like XXXTENTACION – Moonlight.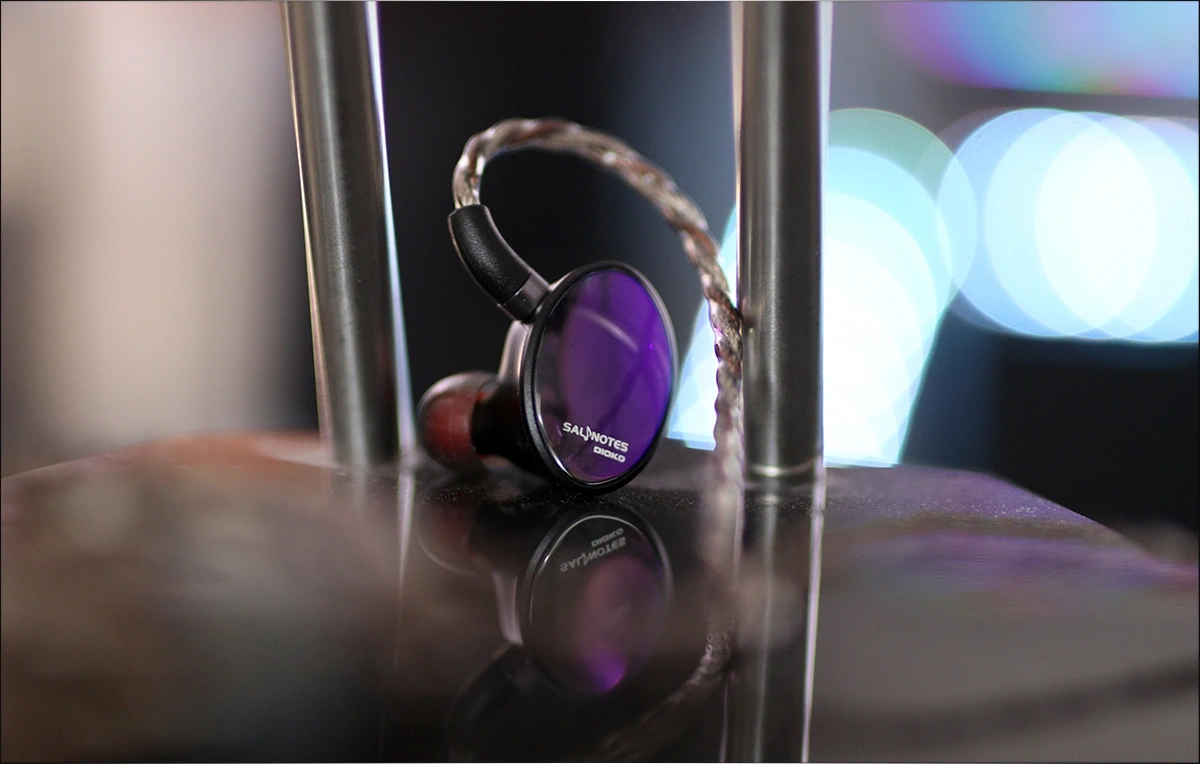 The midrange of Dioko is slightly thin in both lower and upper mids, and has better emphasis for female voices than for male voices, having lower thickness in the lower midrange and upper bass than upper midrange and lower treble. It feels a bit like the music it was designed for was either acoustic, including piano and violin, the likes of Pink Floyd or straight ACG music like Mori Calliope and Camellia / Nanahira. The staging is natural in width and depth, offering enough space for music to be played, and enough instrument separation for the listener to enjoy rock tracks, including psychedelic rock. Listening to some Camellia – Papaya Bass, the bass of the song edges on being neutral for songs that don't explicitly have a strong bass like Trance and Dubstep songs. 
We have a clean and sparkly treble for Dioko, slightly bright in tuning, but with good energy and a fairly strong extension, as high as about 15 kHz. The treble can be a bit hot for recordings that are bright by nature, and Dioko is not a very forgiving IEM, instead being a revealing and detailed listen at its 99 USD price point. 
Comparisons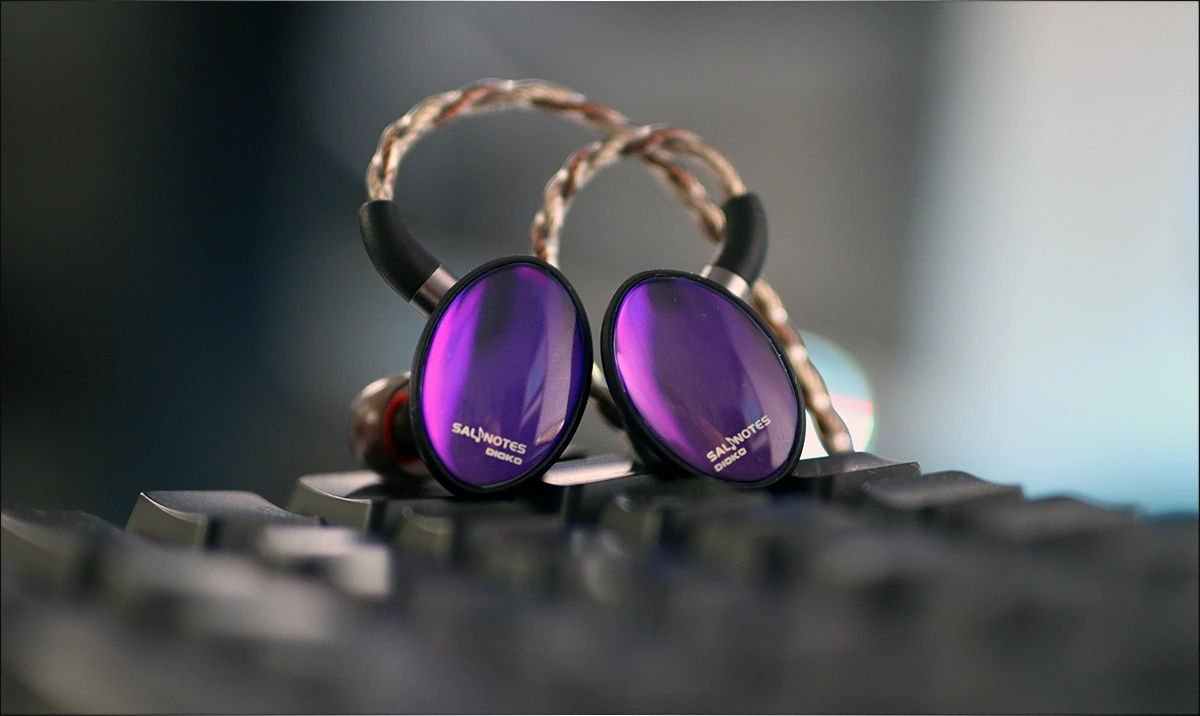 Salnotes Dioko vs FiiO FD1 (99 USD vs 109 USD) – We have a rather large IEM shell for both IEMs, with FD1 being made of plastic and lighter, but Dioko having better default tips. The sound is actually quite different, with FD1 being considerably warmer, thicker, having a larger and fuller bass, and a smoother treble. By comparison, Dioko sounds brighter, more neutral, but has better resolution, detail and clarity. Both IEMs have good price / performance ratio, but Dioko sounds more resolute, and if you're a detail addict, it is the better option to get. 
Salnotes Dioko vs KBEAR Aurora (99 USD vs 169 USD) – Aurora has a better ergonomic and a smaller IEM shell, but both are fairly heavy as both IEMs are made of metal. Aurora has a sleek design too, and it has a similar tuning to Dioko too, with the two having pretty similar levels of resolution and detail. This is advantageous for Dioko as Aurora is a pricier IEM. 
Salnotes Dioko vs Tingker TK300 (99 USD vs 99 USD) – The fit of TK300 is slightly better, as it has a smaller shell, but the Dioko cable quality is better. The tuning is actually fairly similar, and both IEMs are neutral, with a similar level of detail and resolution. TK300 has a slightly fuller and deeper bass with higher quantity, but a colder tonality, while Dioko has a more neutral bass presentation, but a slightly warmer midrange. The soundstage size is similar between the two, with both having good width and depth, and both having a good instrument separation. 
Salnotes Dioko vs IKKO OH1S (99 USD vs 143 USD) – The overall comfort is better on OH1S which has a smaller shell and will fit small ears better than Dioko. The Dioko package is slightly better, as it has a larger and higher quality transport case. We have a somewhat similar presentation between the two, with both having a clean and clear sound with good detail, OH1s is a bit more detailed, and has slightly better bass, but the Dioko upper midrange renders emotion better, and makes guitars juicier and more enjoyable. The soundstage size is pretty similar, and so is the overall instrument separation. If you prefer a more neutral presentation with lower bass, Dioko should be your choice, while if you like a larger bass, but which is slower in speed, OH1S will be better for you. 
Value and Conclusion
With a price point of 99 USD, Dioko has been put in the hottest segment of the audio market, where most companies launch new IEMs, and where the fight for supremacy is the fiercest. While the comfort and ergonomics are questionable, and the Dioko was far too large to even fit my girlfriend's ears, it worked just ok for me, and the sound was good enough to give it a good price / performance ratio. 
At the end of the day, if you're in the market for a new IEM priced 99 USD, 7Hz Salnotes Dioko comes with a high-quality default cable, good tips, and a solid build quality, a neutral and detailed sonic resolution, and detachable cables, making it a good option for the money.  
Product Link
You can grab one from www.amazon.com here: https://amzn.to/3yJbRK4
If you're in the UK, you can grab one from www.amazon.co.uk here: https://amzn.to/3D1A80g
And if you're from Europe, you can grab one from www.amazon.de here: https://amzn.to/3CZ7ugh
---
---
--- Please remember to stay safe, and always have fun while listening to music!---
 - If you have a dime to spare, and donate, to help us with electricity and work expenses, it would make my day much brighter, as it would help me improve things around the website and increase the frequency of my posts - 
---
Full Playlist used for this review
We listened to more songs than those named in this playlist, but those are excellent for identifying a sonic signature.  PRaT, Texturization, Detail, Resolution, Dynamics, Impact, and overall tonality are all revealed by those songs. We recommend trying most of the songs from this playlist, especially if you're searching for new music!
https://www.youtube.com/playlist?list=PL_cjBXGmwSHSdGcwuc_bKbBDGHL4QvYBu
--- Contact Us ---






---
---