Sivga SV023 Dynamic Headphones – Pinch And Punch
Sivga SV023 is a 499 USD pair of high-end dynamic headphones, with a large 50mm Be or Beryllium Played drivers, and which will be compared in today's review with other high-end headphones, including HIFIMAN Edition XS (500 USD), Sendy Audio Apollo (500 USD), Avantone Pro Planar (450 USD), and Dan Clark Aeon Flow RT (500 USD).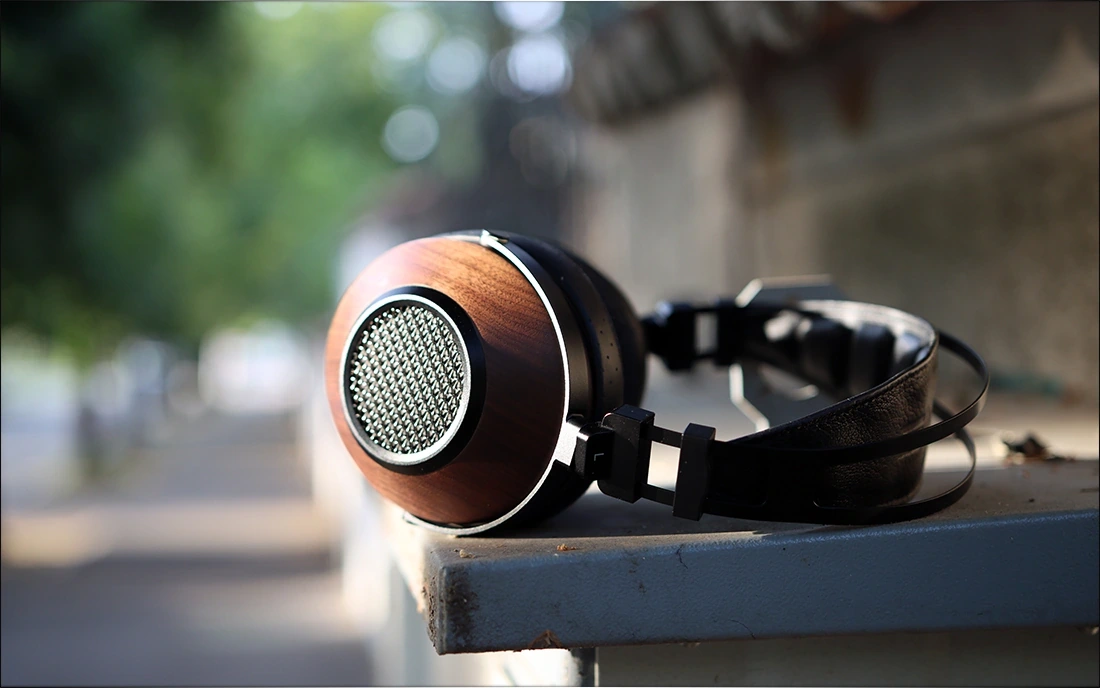 Introduction
Sivga Audio / Sendy Audio is a large and growing company from China, with a rich selection of products in their offering. They have made sure that you can purchase their products from Amazon, Linsoul, and many other shops. This is superb for customers because it is always easy to purchase Sivga and Sendy Audio products, and you have that strong support and warranty offered directly by Amazon. This being said, Sivga and Sendy Audio (same company) also have outstanding support for their customers and will do everything in their power to make sure that you're having an excellent experience with their products.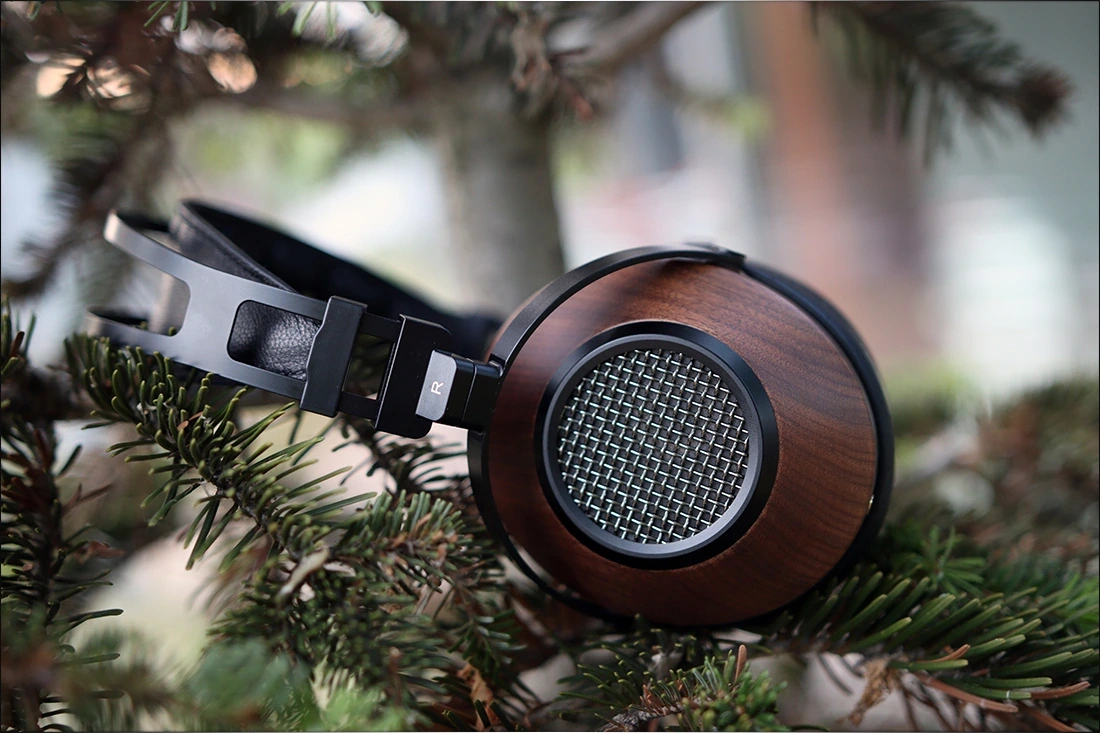 It should be noted that I have absolutely no affiliation with Sivga, I am not receiving any incentive for this review or to sweeten things out. I'd like to thank Sivga for providing the sample for this review. Every opinion expressed is mine and I stand by it. The purpose of this review is to help those interested in Sivga SV023 Dynamic Headphones find their next music companion. 
Product Link
You can grab one from www.amazon.com here: https://amzn.to/3cTfFAc
If you're in the UK, you can grab one from www.amazon.co.uk here: https://amzn.to/3OKMnBd
And if you're from Europe, you can grab one from www.amazon.de here: https://amzn.to/3PNtizG
Build Quality/Aesthetics/Fit/Comfort
We need to start by saying that SV023 is a headphone with super nice build quality, and which has a more modest look, being much less flashy than Apollo, which is made by the same company, at the same price point. The comfort is also slightly less appealing than that of Apollo, and where Apollo has considerably larger and thicker earpads, SV023 is more compact, with smaller earpads, and with shallower earpads. This being said, I can't say that I feel the sacrifice in comfort, as my ears still have plenty of room inside of the cups, although I do feel a slightly higher clamping force from SV023.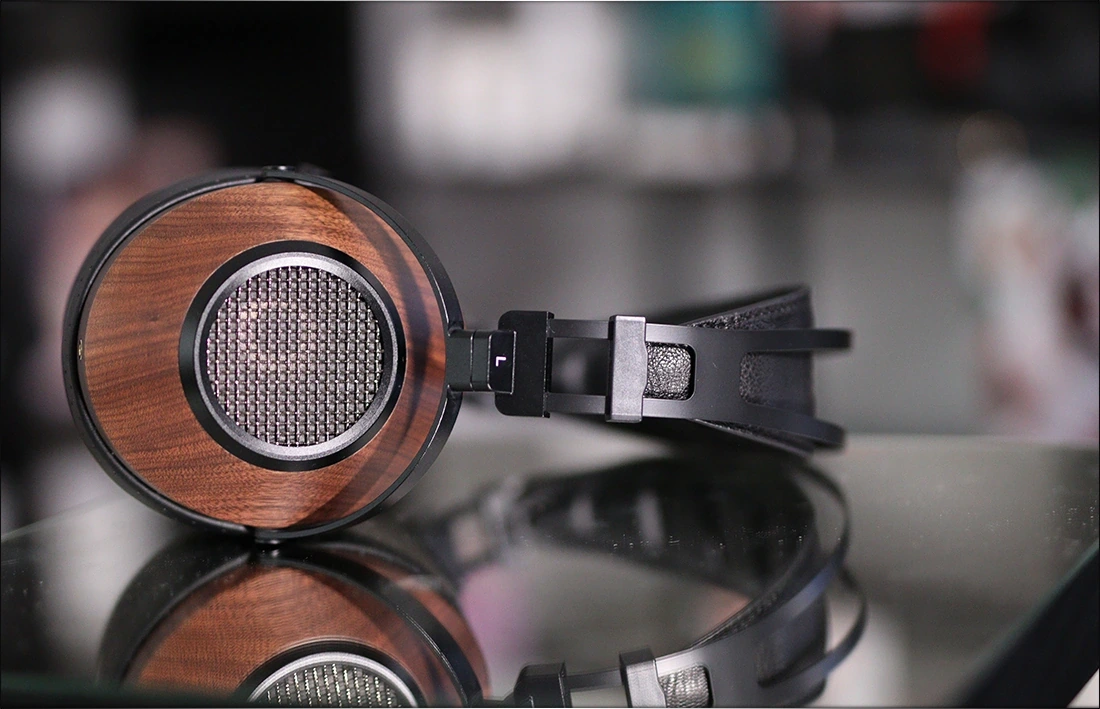 Pushing forward, the cable quality is the same as that of Apollo, and SV-023 comes with a superb cable that's detachable, and which is balanced too, long enough, and which does not conduct microphonic noise nor behave in any way that it could cause discomfort. The headband does an outstanding job at distributing the weight of SV 023, and I don't have to report any hotspot or discomfort while wearing them for long periods of time.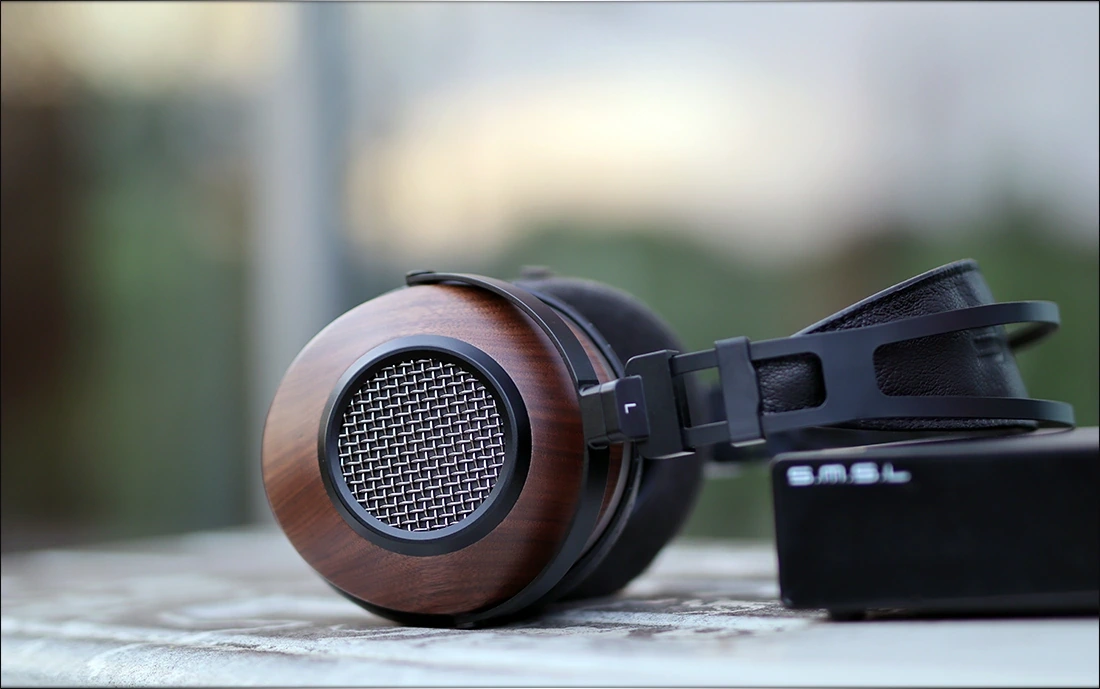 There's no passive noise isolation with SV023, as this is a pair of headphones with an open-back design, and if you're thinking of driving them, they are fairly hard to drive, having a huge impedance of 300 OHMs and responding rather well to source changes, so I would recommend SV023 to someone who has at least a bit of a setup going on. There are portable DAC/AMPs that can totally drive them though, including iBasso DC06, Questyle M15, ddHIFI TC44C, but the experience is much better with music players such as iBasso DX320 and Astell & Kern SE180. SV023 has a rather low leakage compared to most open-back headphones, being convenient when I want to blast some aggressive music in the same room as my girlfriend, as SV023 are less audible to outer folks than the likes of HIFIMAN Ananda, or Avantone Pro Planar.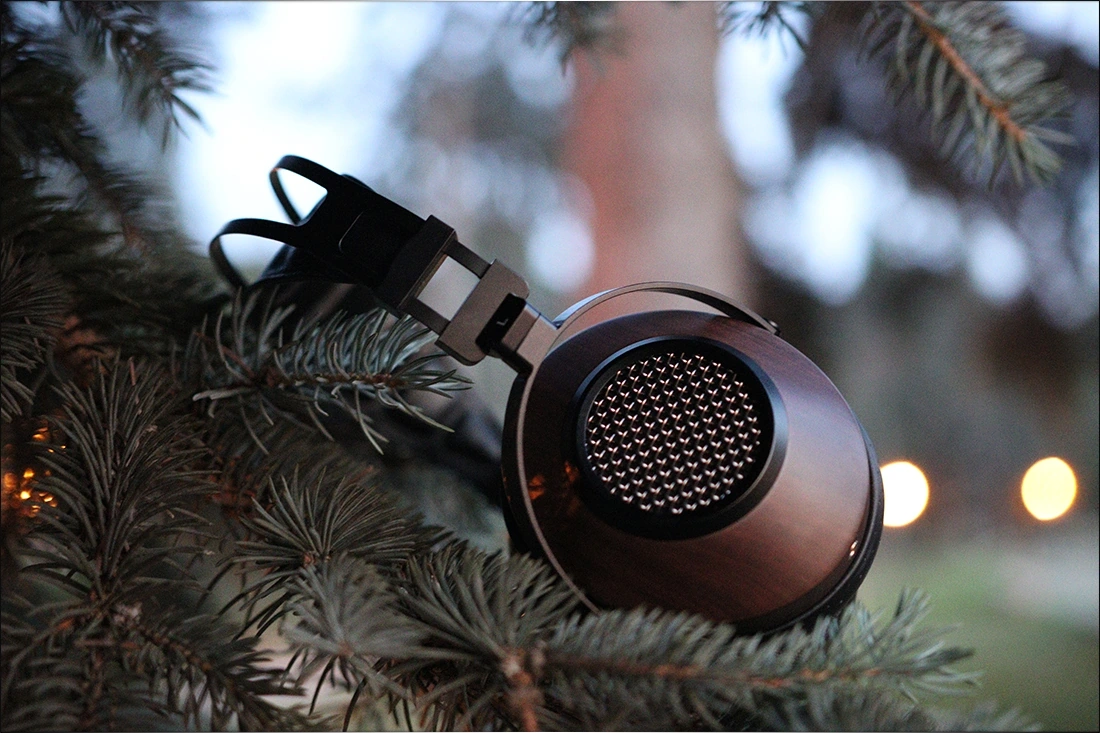 The headband of SV023 is made of metal, with a leather band to support their weight, and with leather earpads that have a textile cover, and with wood in the ear cup structure, making SV023 a really well made and resilient headphone, but at 318 grams a pretty lightweight headphone too. Those are the wet dreams of music workers, both studio workers, and artists who need a comfortable but well made headphone they can beat around. 
Sound Quality
For today's review, I've been driving SV023 from a multitude of sources, including, especially iBasso DX320, which is currently a new and high quality DAP that I'm using daily, but also Questyle M15, ddHIFI TC44C, SMSL DO100 + SMSL HO100, Matrix Element i, Khadas Tone2 PRO, and even Cyrus One Cast, while I was sitting at my work station. In fact, I've been using SV023 ever since receiving them, because they are super comfortable, and convenient to use for most work, having a really natural-clean sound, which is easy to work with for all jobs, and because they have a spot-on tonality and don't get long to get used to, nor have peaks or dips that would cause unwanted coloration.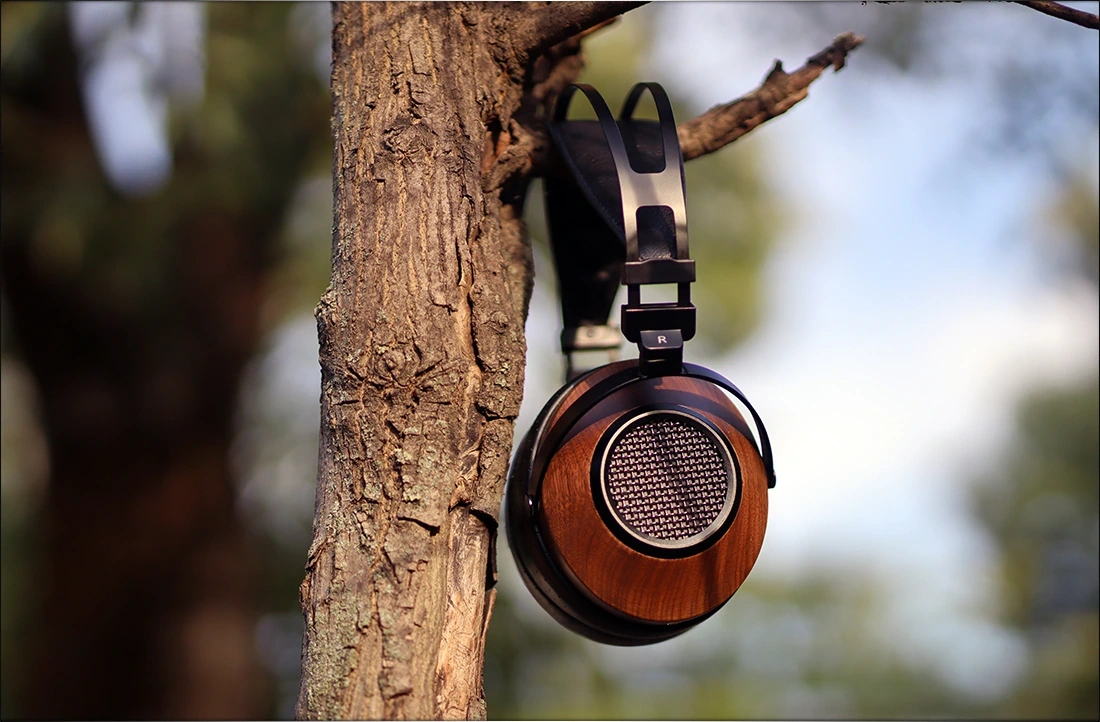 Indeed, Sivga SV023 feels like it was made for studio work, having a very even, clean and natural sound, with superb resolution and detail, but adding a much better impact and punchiness than Apollo, which has always been a relaxed sounding headphone with less impact. The focus is not shifted from Sendy Audio / Sivga's mid centric signatures, to a really natural and clean signature that has superb extension bottom to the top, good bass depth, and a really natural tonality, giving music both the shimmer and the weight it needs for conveying everything, classical to metal to rap to EDM. 
Starting with their bass, SV023 is a pretty natural sounding, having a natural bass with good impact, and a depth that reaches as low as 20 Hz. Most of their bass energy is in the main bass region, having good expression from about 50 Hz all the way to 100 Hz. This creates a very natural sound for SV – 023, and although they don't have a super quick bass, it has good substance and weight for Jazz and heavier music. With an authoritative and controlled sound, SV023 has a natural passing from the mid to their upper bass, and that creates a really natural and smooth transition to the midrange too.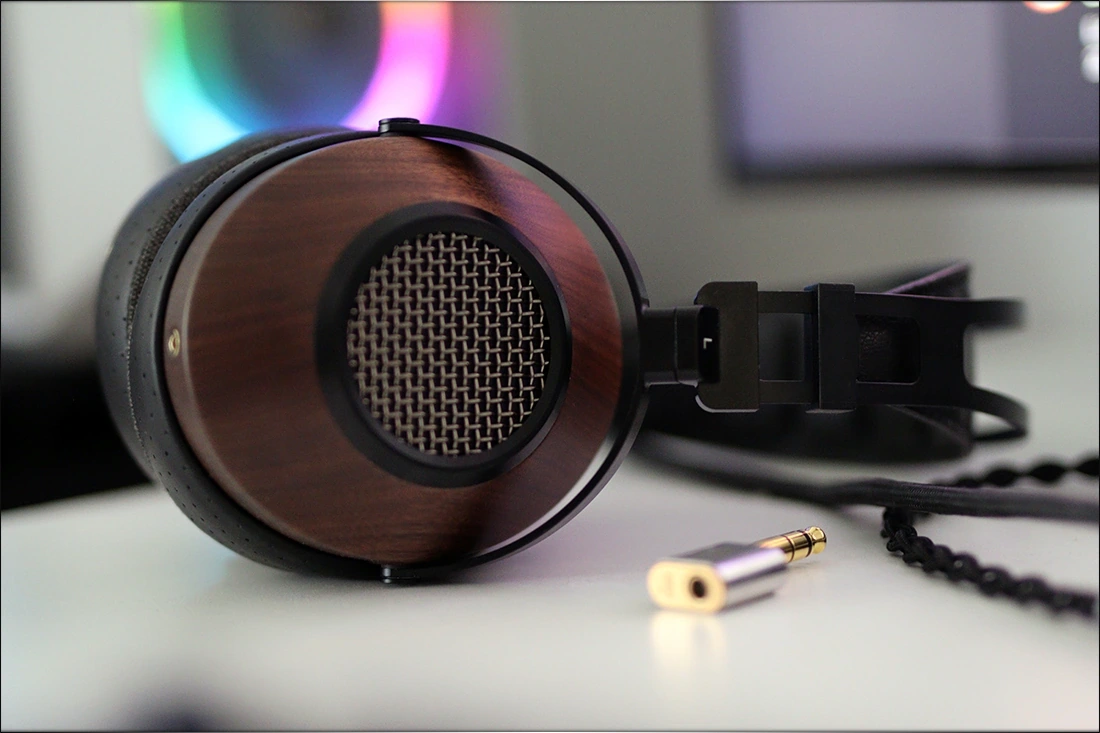 Although SV023 isn't mid centric or mid forward, like other Sivga / Sendy headphones, the midrange is still the best part of their sound, and for a rather new company to manage such beautiful sound, Sivga / Sendy surely has knowledgeable folks behind them for tuning their headphones. SV023 is much cleaner, clearer and has better detail and resolution than Sennheiser HD660S, HD600 or HD650, and is more natural than all of those at the same time. Guitars in particular have superb dynamics and a juicy presentation that's really easy to keep up with, and which keeps me engaged even with complex bands like Painted In Exile or Metallica, but still they're a refined pair of headphones with enough refinement and micro details to be interesting with Jill Tracy or The XX. SV-023 is more than aggressive and active enough for bands like Queen Kona, and the midrange of them is natural – linear, which means no sudden or unexpected dips or peaks, conveying both male and female voices perfectly, giving them the right weight and emotion, perfect tonality, and being perfect for monitoring, mixing and mastering music too. 
The treble of SV-023 is another big and pleasant surprise, as they have super nice extensions, as high as 18 kHz, which is the limit of what most folks can hear. SV-23 has an energetic treble with good energy, and a super good soundstage too as a result. The stage of SV023 has both good width and depth, creating a very convincing image, helped by the good instrument separation and detailing. All in all, the sound is super spot on for what you'd expect to hear from a high-end headphone in the ~500 USD price range, taking some big names in the process of offering a better sonic than the previous kings. 
Comparisons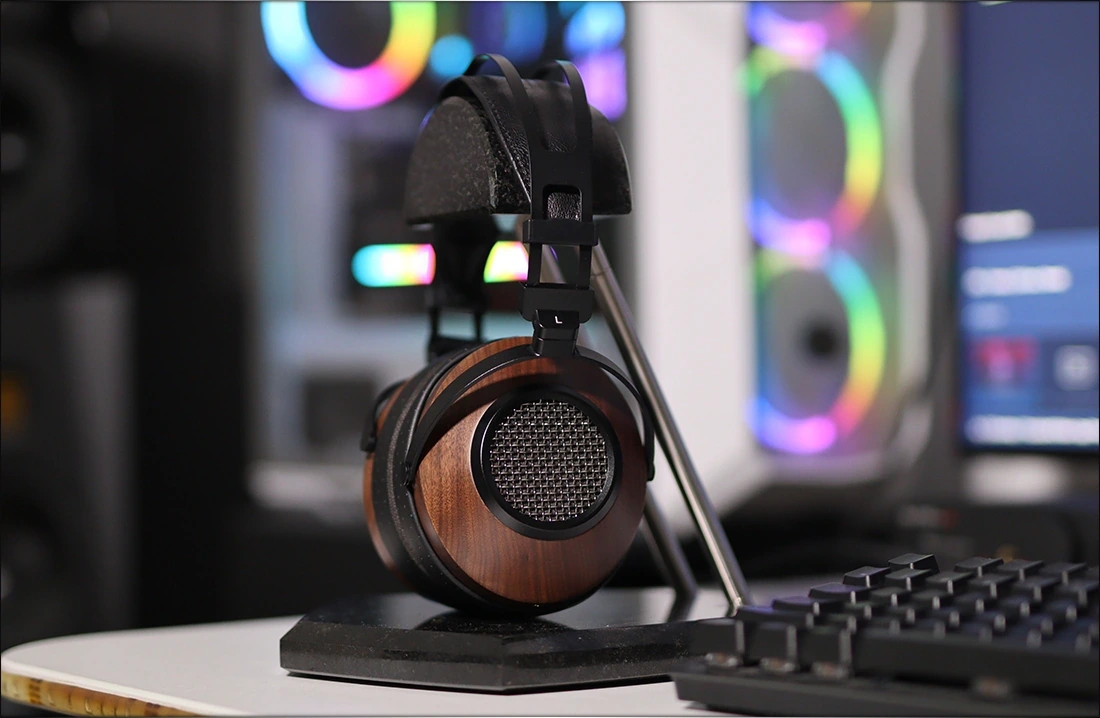 Sivga SV023 vs Dan Clark Aeon Flor RT (500 USD vs 500 USD) – Both headphones have good comfort and good build quality, similar drive factor, as both are quite hard to drive, and both are great for those who want to experience a punchy music listening session. Aeon Flow RT is closed back and will isolate you quite well from the outside noise, polus will leak way less than SV023, so they're more recommended if quietness is a factor in you choosing your next pair of headphones. The overall tuning generally has better bass depth and impact for Dan Clark RT, and a brighter, more sparkly treble that can push through more than with SV023. Both headphones have exceptionally low distortion at uber high volumes, and both are great for blasting music, plus both have good dynamics and a wide soundstage, with good depth too. The main difference is that SV-23 is more natural and has less bass and less treble, while Aeon Flow RT has more sub bass emphasis and more treble emphasis, pulling the midrange back compared to SV023. 
Sivga SV023 vs Sendy Audio Apollo (500 USD vs 500 USD) – Both Apollo and SV023 are made by the same company, so there's very little conflict of interests here, and Apollo is the perfect relaxation headphone, having less impact, but a much more relaxing sound, regardless of the volume they're playing at, having a larger design, with thicker, larger earpads than SV023. By comparison, SV023 feels like a headphone made for portability, being smaller, lighter and less flashy than Apollo. Sonically, SV023 is harder to drive than Apollo, and requires a better source to reach its maximum potential. The sound is much heavier, hits much harder, and has better treble as well as bass extension on SV-023, which has superb impact and dynamics. Apollo sounds a bit wider but also shallower and handles ultra-high volumes worse than SV023, which is a champ at playing loud but controlled. Both are good headphones that you're likely to be happy with, but if you play a lot of metal and rock, EDM, and if you like your music quite loud and like to have a natural bass rather than a more neutral bass, SV-23 is the more obvious option here. 
Sivga SV023 vs Avantone Pro Planar (500 USD vs 450 USD) – We have two capable headphones here, but while Pro Planar is larger and you have better space for your ears in them, SV023 is lighter and more comfortable to wear for long hours. The drive factor makes Pro Planar much easier to drive than SV023. The passive noise isolation is somewhat existent on Pro Planar, which makes them better if you need a bit of noise isolation. Now, the sound is very different. Pro Planar is much thicker, bassier, heavier, has a much smoother treble and has a clear coloration to their sound that gives them a very specific sound. By comparison, SV023 sounds considerably more natural, has better treble extension, less bass quantity and a more natural bass. Pro Planar can sound dark and might need some EQ for mixing / mastering / audio production usage, while SV023 can be used right out of the box as your end game studio headphone. Both headphones sound best driven louder and both of them have super good impact and dynamics. Both handle high volumes and distortions like heroes, being controlled and having low distortion even in hard situations. 
Sivga SV023 vs HIFIMAN EDITION XS (500 USD vs 500 USD) – This is one comparison that many of you asked me to make, and I took the time to properly compare XS to SV023. The basic comfort is slightly better for the Edition XS, which is lighter, larger and has more space in the cups for larger ears. The drive factor is similar, both are fairly hard to drive, and both headphones are super open back, offering no passive noise isolation. The bass is harder and hits with more impact on SV023, while the midrange is more airy, wider and has a more musical presentation on Edition XS. The overall presentation has good treble extension and a brighter top end for both, being interesting and engaging. If I was to give a simple description, SV023 has the kind of super natural sound you want to blast at full volume, has super good control and can be brought incredibly loud with uber low distortions. Edition XS, in contrast, is best enjoyed quietly and at medium volumes, is more airy, but has less control and authority, being more musical and easier, and having more harmonics and a richer presentation than SV023. If you need a more studio sound, SV023 is the simple decision here, while if you want a more hifi, rich and less bassy experience, Edition XS is a super great alternative. 
Value and Conclusion
Before the end of today's review, Sivga SV023 has superb value, being priced at 500 USD, but being better than most of the competition, including Sennheiser HD660S, which it outdoes in big fashion. In fact, SV023 is even better than Sendy Audio Apollo, which is more relaxed, but also has the same superb package and build quality.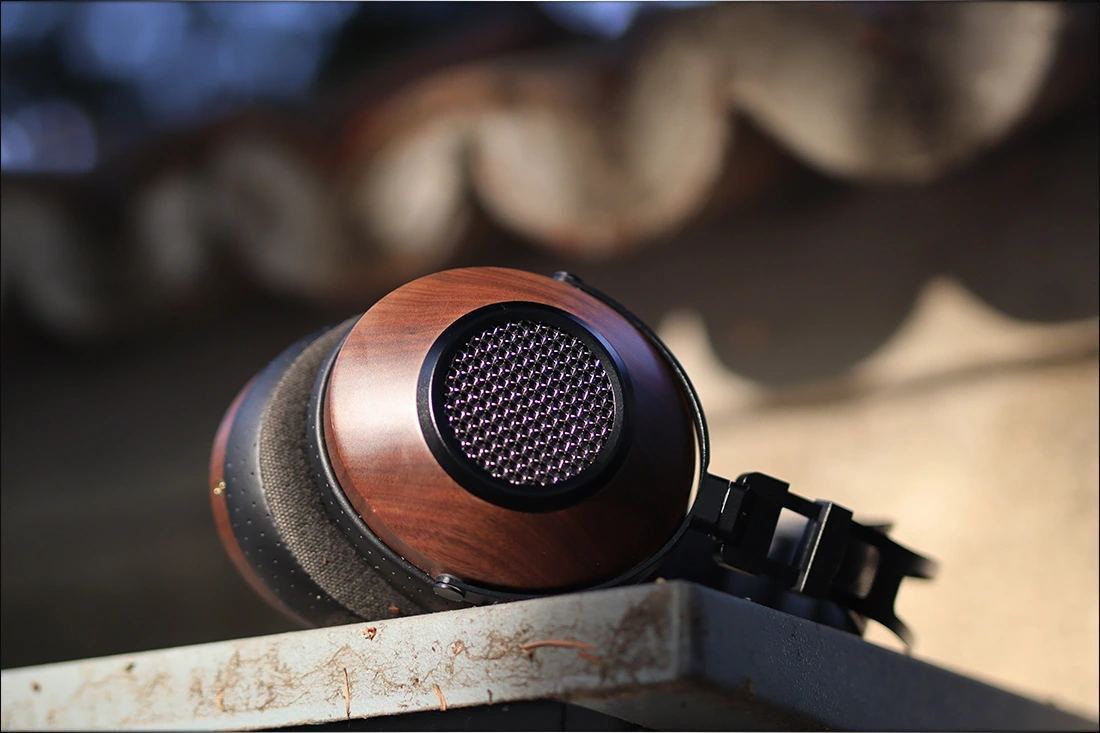 At the end of today's review, if you're looking for a pair of dynamic headphones with superb comfort, a dynamic, punchy sound, with superb detail and a good price for the whole package, Sivga SV023 is an excellent deal and a fully recommended purchase in today's review. 
Product Link
You can grab one from www.amazon.com here: https://amzn.to/3cTfFAc
If you're in the UK, you can grab one from www.amazon.co.uk here: https://amzn.to/3OKMnBd
And if you're from Europe, you can grab one from www.amazon.de here: https://amzn.to/3PNtizG
Packaging
First things first, let's get the packaging out of the way: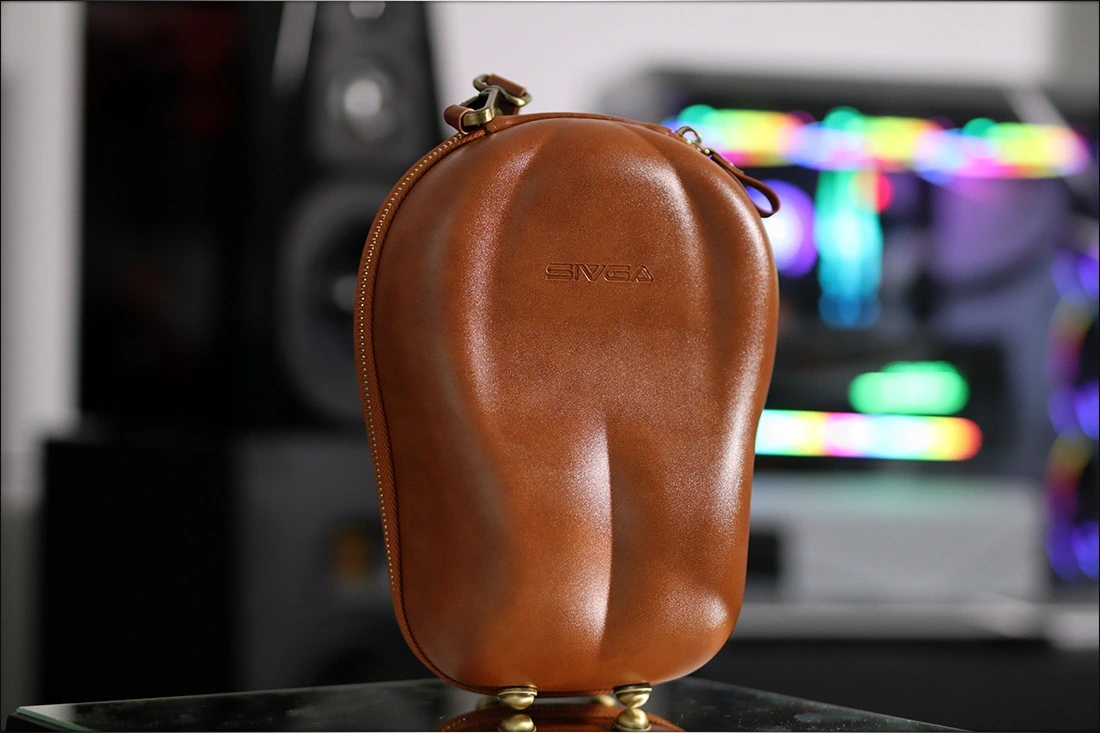 Sivga SV023 comes with a nice set of accessories:
Sivga SV023 

Leather Case

Hemp Mini Bag

4.4mm to 3.5mm audio adapter

2.0m 4.4mm Balanced Cable
Technical Specifications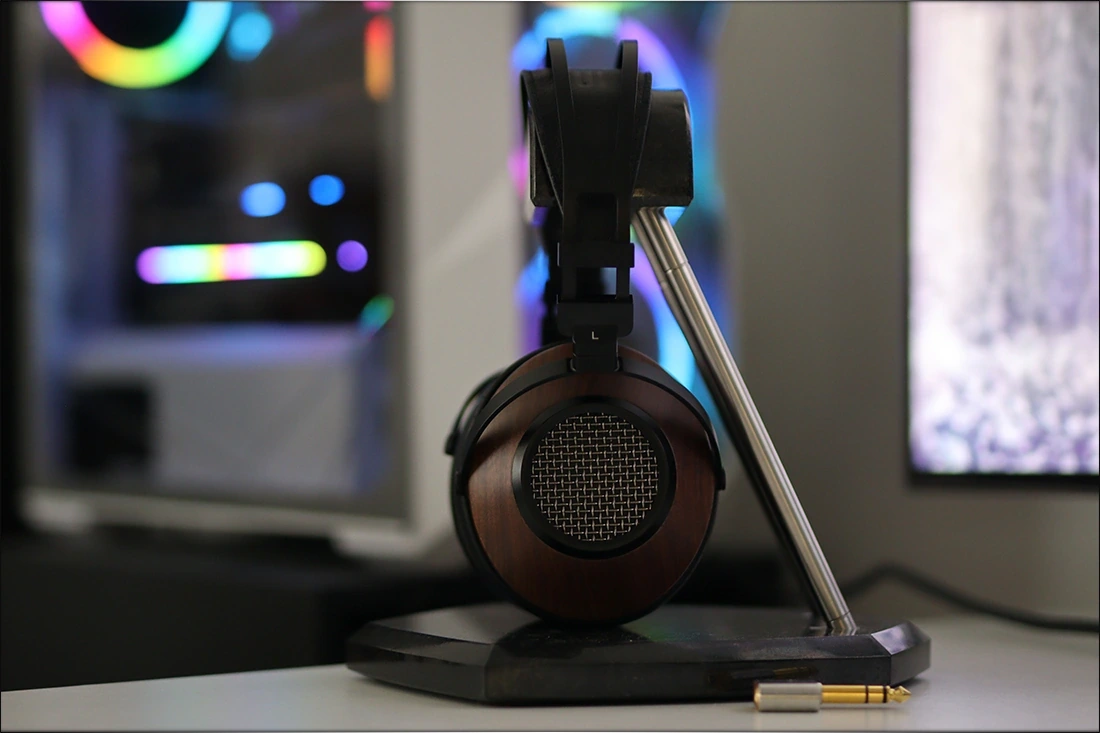 Style – Over ear, open-back
Transducer type – Dynamic driver
Transducer size – φ 50mm
Frequency response – 20Hz – 40KHz
Sensitivity – 105 dB +/- 3dB
Impedance – 300 Ohm +/-15%
Cable length – 2.0 M +/-0.2 M
Connector – φ 4.4 mm balanced
Weight – 318 g
---
---
--- Please remember to stay safe, and always have fun while listening to music!---
 - If you have a dime to spare, and donate, to help us with electricity and work expenses, it would make my day much brighter, as it would help me improve things around the website and increase the frequency of my posts - 
---
Full Playlist used for this review
We listened to more songs than those named in this playlist, but those are excellent for identifying a sonic signature.  PRaT, Texturization, Detail, Resolution, Dynamics, Impact, and overall tonality are all revealed by those songs. We recommend trying most of the songs from this playlist, especially if you're searching for new music!
https://www.youtube.com/playlist?list=PL_cjBXGmwSHSdGcwuc_bKbBDGHL4QvYBu
--- Contact Us ---






---
---