Tangzu Zetian Wu Heyday Edition x HBB – Music Comes For You
Tangzu Zetian Wu Heyday Edition is a $199 USD IEM or In-Ear Monitor (an earphone, but the kind with silicone tips), with a single large 14.5mm planar Magnetic Driver, detachable cable, and modular endings for this cable. It will be compared to other midrange IEMs, including HIDIZS MD4 (180 USD), SeekReal Airship (179 USD), RAPTGO HOOK-X (239 USD), and XENNS Mangird Tea 2 (349 USD). 
Introduction
Tangzu is a company that's sold mainly through Linsoul, and I have not heard about them before writing today's review. I can't say I've seen their products available with any other store, so if you're looking to purchase those from any store, Linsoul is the way to go, they have some of the fastest shipping times, best support for their products, and they are simply a pleasure to work with. Linsoul also offers some of the best warranties out there, and as with most products, unless the seller is a company that's magical like iBasso or Astell & Kern, you want a shop with good support, with Tangzu being available on Amazon too, through Linsoul, so you can have the best of both worlds. 
It should be noted that I have absolutely no affiliation with Linsoul, or Tangzu, I am not receiving any incentive for this review or to sweeten things out. I'd like to thank Linsoul for providing the sample for this review. Every opinion expressed is mine and I stand by it. The purpose of this review is to help those interested in the Tangzu Zetian Wu Heyday Edition find their next music companion. 
Product Link
You can grab one from www.amazon.com here: https://amzn.to/3Sakcis
If you're in the UK, you can grab one from www.amazon.co.uk here: https://amzn.to/3XZKjKp
And if you're from Europe, you can grab one from www.amazon.de here: https://amzn.to/41mO67t
Build Quality/Aesthetics/Fit/Comfort
At some point you just need to wonder if those companies are trying their best to get me to pronounce outrageous names, but sadly Zetian Wu falls below the minimum pricing for products I make videos of. The name doesn't tell me anything at all, but the IEMs have a nice build quality, fully metallic, and they are not very heavy. The cable is of a very good quality, although I'm not a big fan of the light blue color. This cable has modular endings, in 4.4mm Balanced, 2.5mm balanced, and 3.5mm Single Ended endings.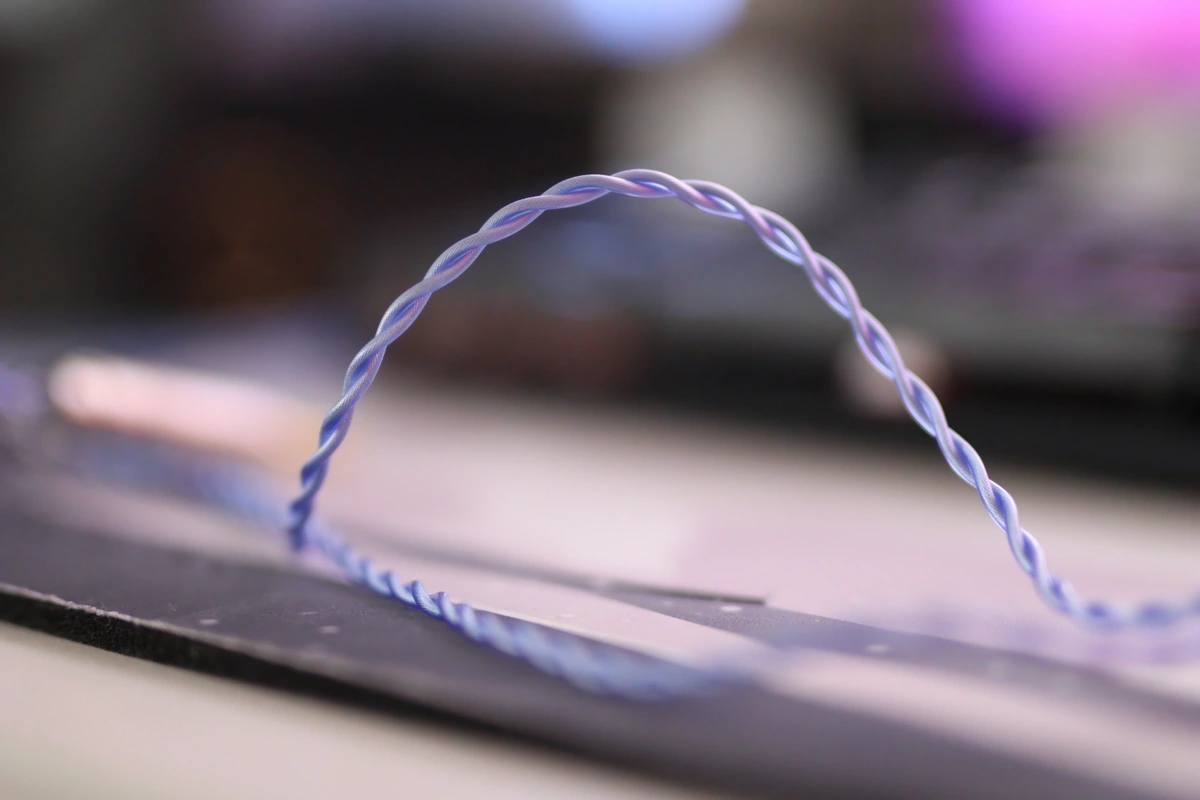 The IEMs are actually rather comfortable for my ears, although they are on the large side, and at the edge of being a bit large for my medium sized ears. I never said this officially before, but I believe myself to not have any special characteristics, which is why I believe I'm a person fit to review. If I had a special hearing, I'd hear things you likely wouldn't and I'd talk about things you wouldn't get yourself. Same for my ears and physiology, they should be pretty average, so that you'd likely get a similar experience with the products that I'm talking about.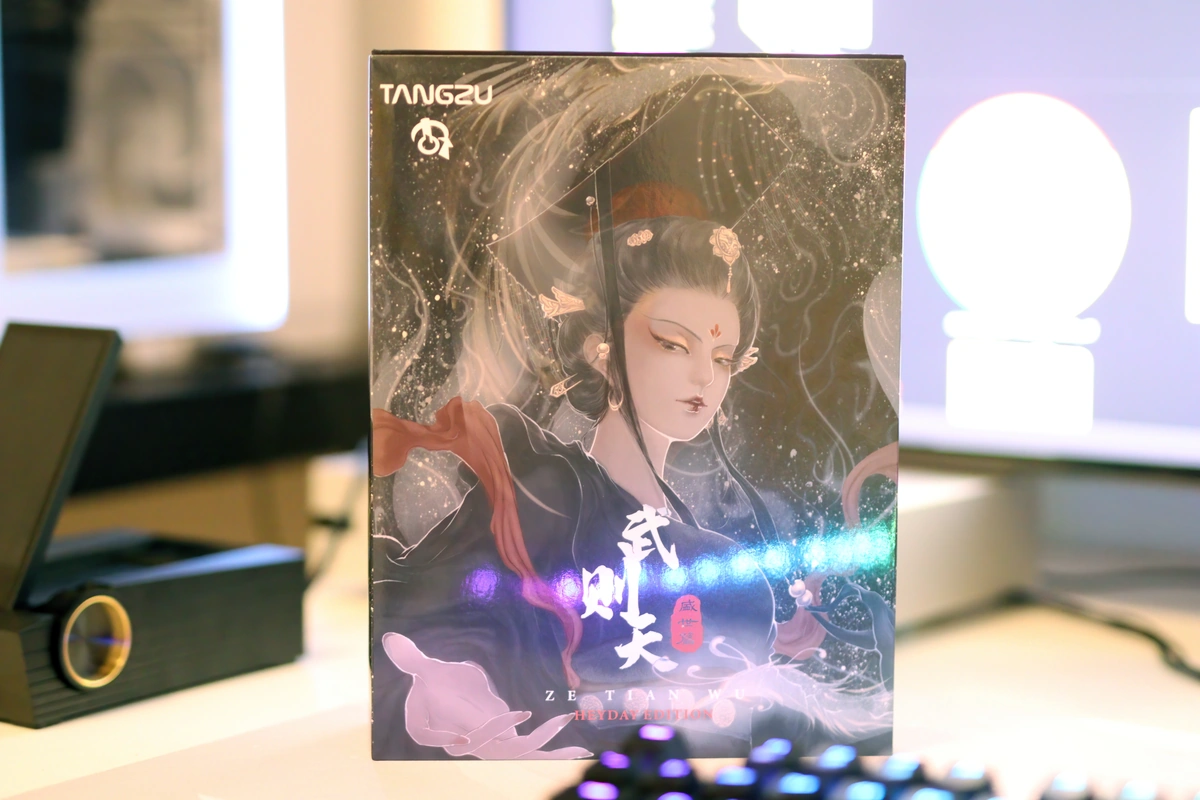 The passive noise isolation of the Zetian Wu Heyday Edition is really good, they offer between 20 and 25 dB of passive noise isolation, and they leak next to none. The overall tech inside is planar magnetic, so I'd expect them to hiss easily, yet they don't really hiss nor pick up noise from the source. This being said, they do not scale too much with the source. There is no driver flex, and the IEMs are generally very well made. You don't need too special of a source, but using something decent is recommended to get a decent experience with any IEM out there. 
Sound Quality
To drive the Zetian Wu Heyday Edition I've been using a selection of sources, including iBasso DC03PRO, Shanling M3 Ultra, Shanling UA5, HIDIZS S9 PRO Balanced, Mechen M30, and Hiby RS2. Zetian Wu sounds really nice out of all those sources, and I generally enjoy the sonic presentation without hassle. The presentation is rather bright, characterized by a peak between 5 and 6.5kHz, which causes a certain quality and clarity for the sound, but also can make the Zetian Wu fatiguing, so a smoother source, or a source with a good EQ like iBasso DX170 would be recommended. The signature is generally really good in the bass, to the level where the bass of the Zetian Wu Heyday is one of the most enjoyable bass I ever heard, really deep, clean, controlled, and with a natural speed. It is not just about the bass, but also all instruments with strong fundamentals like a double bass sound natural, like they sound in real life, somehow Zetian Wu Heyday Edition gives those the perfect weight, depth and body, this is something that I have not heard in a long while from IEMs.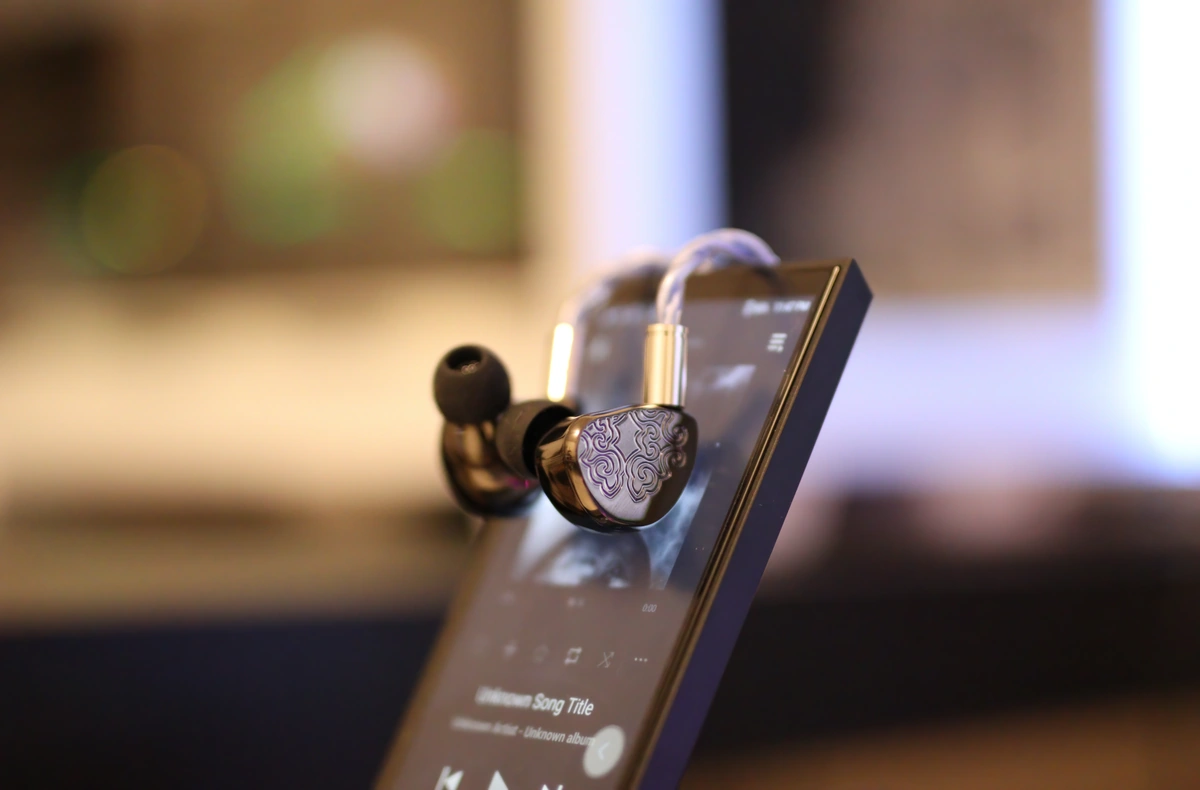 So the bass is clearly the central element of the signature of the Zetian Wu Heyday Edition, but I am finding it hard to describe just how convincing and realistic this bass is. There's no coloration for the bass, but somehow Zetian managed to deliver a really good fundamental for all instruments. This is not the kind of uplifted bass that's punchy or overbearing, but it is the kind of bass that has superb depth, yet always sounds exactly like how instruments would in real life. This is because the super accurate bass is combined with a deep, holographic soundstage that gives instruments spot-on positioning, and everything sounds realistic, clean, and super detailed.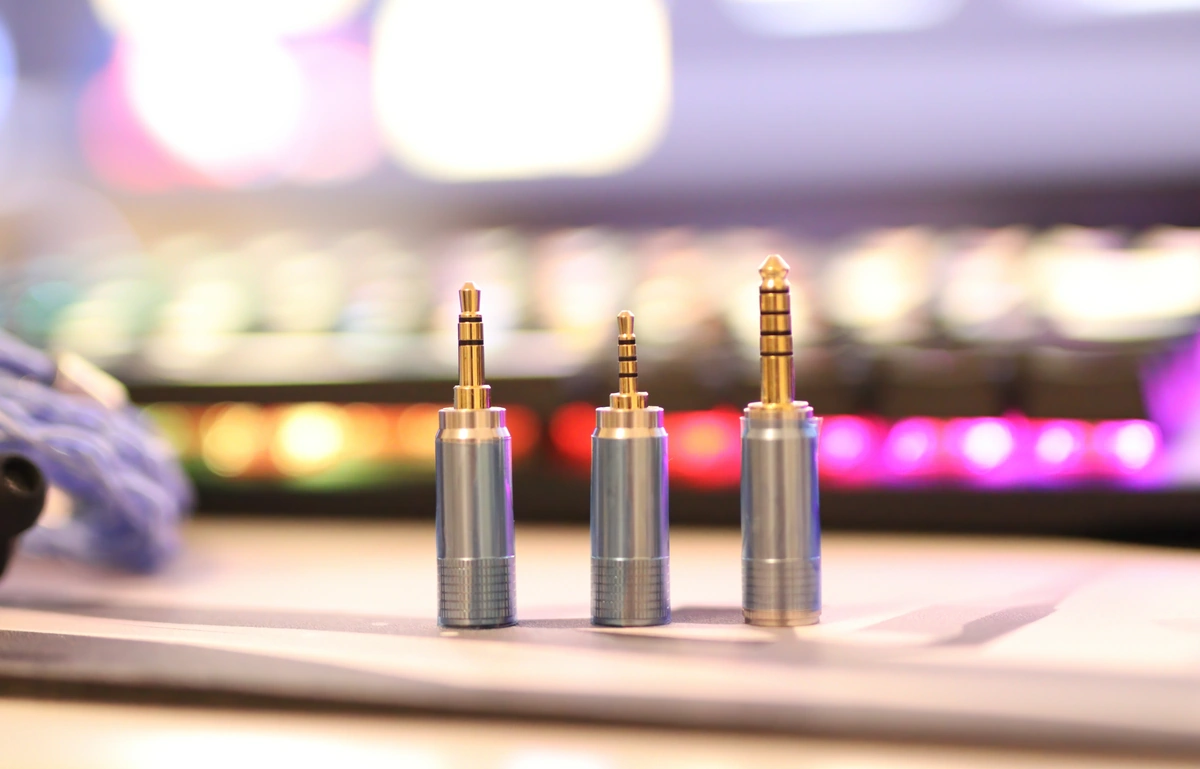 This is something you'll hear in the midrange as well, where Zetian Wu Heyday Edition sounds really clean, somewhat recessed, but super enjoyable regardless. The midrange is pushed somewhat in the back, but has a smooth texture, outstanding imaging and a super good dynamic range. One thing that Zetian Wu manages to get really nicely is to make drums and percussion sound like percussion. Most sources will not be able to make percussion sound as such, but will either thicken, thin, or give percussion a really odd and unnatural sound. This is not audible if you're listening to electronic music most of the time, but with Zetian Wu, Jazz, Cabaret and acoustic music sounds really lovely, natural and realistic. 
The treble has that peak that connects to the upper midrange, so around 5 and 6.5kHz there's a peak, and that gives sound shimmer, sparkle and a bit of a metallic tinge. The treble rolls off gently after that, and it generally isn't fatiguing, except the part around the lower midrange which really adds to the energy of… percussion instruments. Zetian Wu doesn't really sound remarkably in the midrange or with Pianos, but percussion is so nice through them, along with acoustic bass instruments, like double bass, that I found myself enjoying them mainly with Cabaret and Jazz, instead of my usual collection of rock and metal. They make slower music sound better, while faster music can be a bit fatiguing and is not advantaged by the uber realistic sounding percussion of the Zetian Wu. 
Comparisons 
Tagzu Zetian Wu Heyday Edition vs RAPTGO HOOK-X (199 USD vs 239 USD) – I must start by saying that all of the comparisons are with IEMs that Linsoul sells, so there is absolutely no incentive for me to prefer one or the other except for my personal taste and objective observations. The comfort of the HOOK-X is better than that of the Zetian Wu, including the IEM shells which are smaller, the cable which is modular and detachable on both, and the weight which is lower on the Hook-X. The sound and sonic signature is actually rather similar between them, with Zetian Wu and HOOK-X both going for a mild V-Shaped signature, but with a few key differences. The sub bass is more expressive on the HOOK-X, while the bass in its entirety is more realistic and natural on the Heyday Edition. The midrange is more natural on the HOOK-X, but the treble is fairly bright on both with HOOK-X having a bit less treble energy. Overall, the resolution and clarity is a bit better on the Zetian Wu, and HOOK-X simply is more ergonomic and practical. I would say both are nice, similarly easy to drive, and both make compelling choices for a dedicated music enjoyer.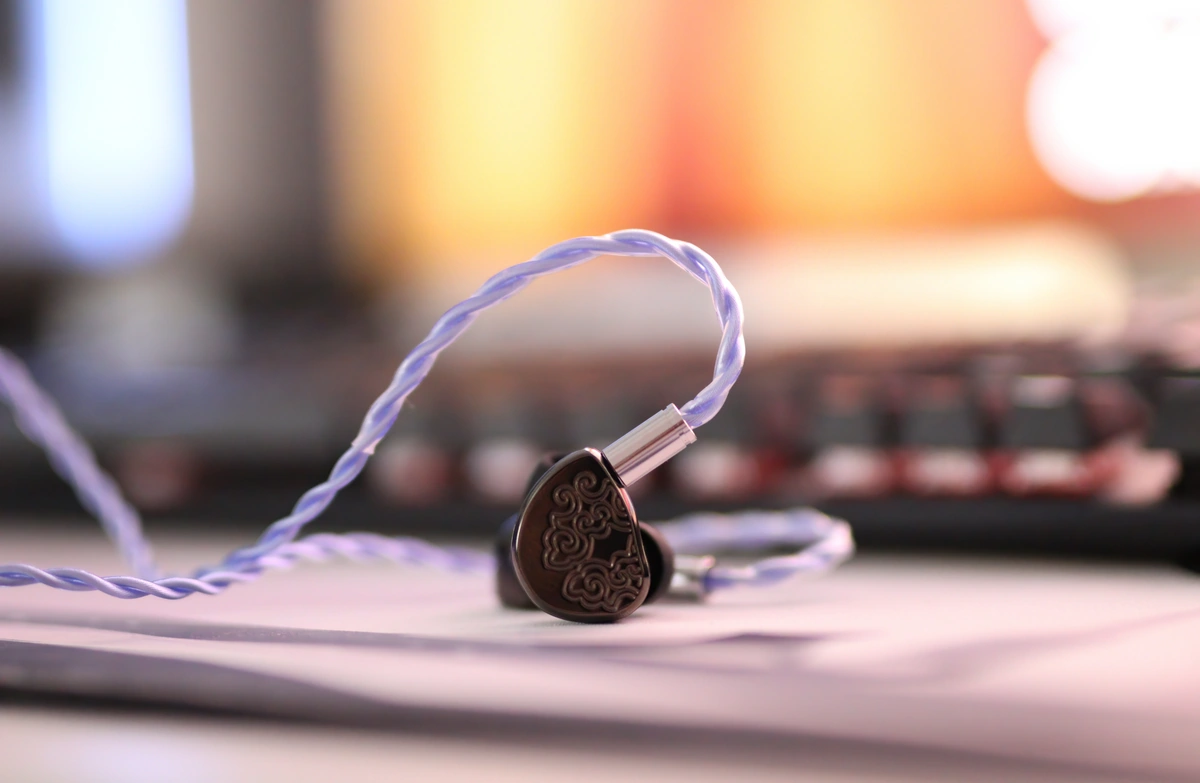 Tangzu Zetian Wu Heyday Edition vs XENNS Mangird Tea 2 (199 USD vs 349 USD) – The comfort of the Mangird Tea 2 is better, it is a lighter, smaller IEM, although the cable quality is almost equal. Zetian Wu Heyday Edition wins for the fact that it comes with detachable cables that are modular, especially because you can quickly replace the 3.5mm jack with a 4.4mm or a 2.5mm one. The sound of the two is actually quite different, despite the fact that both go for a realistic, natural presentation. The biggest factor that makes me say this is the fact that Zetian Wu has much more bass and a deeper bass than the Mangird Tea 2, with more depth and a more realistic bass. The treble is also more expressive, more punchy and brighter on the Zetian Wu, while the midrange of the Tea 2 is better, more natural, smoother, and more detailed, also pushed more forward. For my own listening and taste, I prefer the Zetian Wu, but if you care a lot about the midrange, where most of the music happens, Tea 2 may be a better option for you. 
Tangzu Zetian Wu Heyday Edition vs HIDIZS MD4 (199 USD vs 180 USD) – The comfort of the MD4 is a bit better than that of the Zetian Wu Heyday Edition, especially because MD4 is lighter and more portable. The sound is more clear, better defined and with a more realistic and honest presentation as sung by Heyday Edition, to the point where MD4 sounds rather dull if put side by side. I also noted this in my MD4 review, but it isn't particularly revealing or detailed, and Heyday Edition makes a better choice sonically, if you can put up with the comfort, as Zetian Wu is considerably larger and heavier. 
Tangzu Zetian Wu Heyday Edition vs SeekReal Airship (199 USD vs 179 USD) – So the shape and ergonomic is in the advantage of the Airship, since it is smaller, but the weight is similar between them. Both come with good cables, and although I'm not a fan of the color of the heyday edition cable, it is higher in quality than the cable of the airship. They are both about equally hard to drive. Sonically, Airship is more detailed, cleaner and has a stronger treble that is more natural, but Heyday edition has a much deeper and more realistic bass, with a much more balanced presentation that sounds more like it would in real life. Heyday Edition is a bit better in the soundstage and instrument separation, but both have equally good dynamics. If you value bass and realism more, Heyday edition is the better option, while if you value resolution, detail and a brighter, more energetic sound, Airship is the better option. I am really happy with both, neither isn't a poor option and I honestly would probably lean slightly more towards airship thanks to its superb comfort. 
Value and Conclusion
For a rather modest price of 199 USD, Zetian Wu Heyday Edition actually sounds as if most cabaret and Jazz bands came to my city and are currently playing live, so I would say that the price performance ratio is more than excellent. The IEMs are well made, they have modular cables, with 3 plugs, and come with a nice transport case, so everything falls right into place for the Zetian Wu to have great value.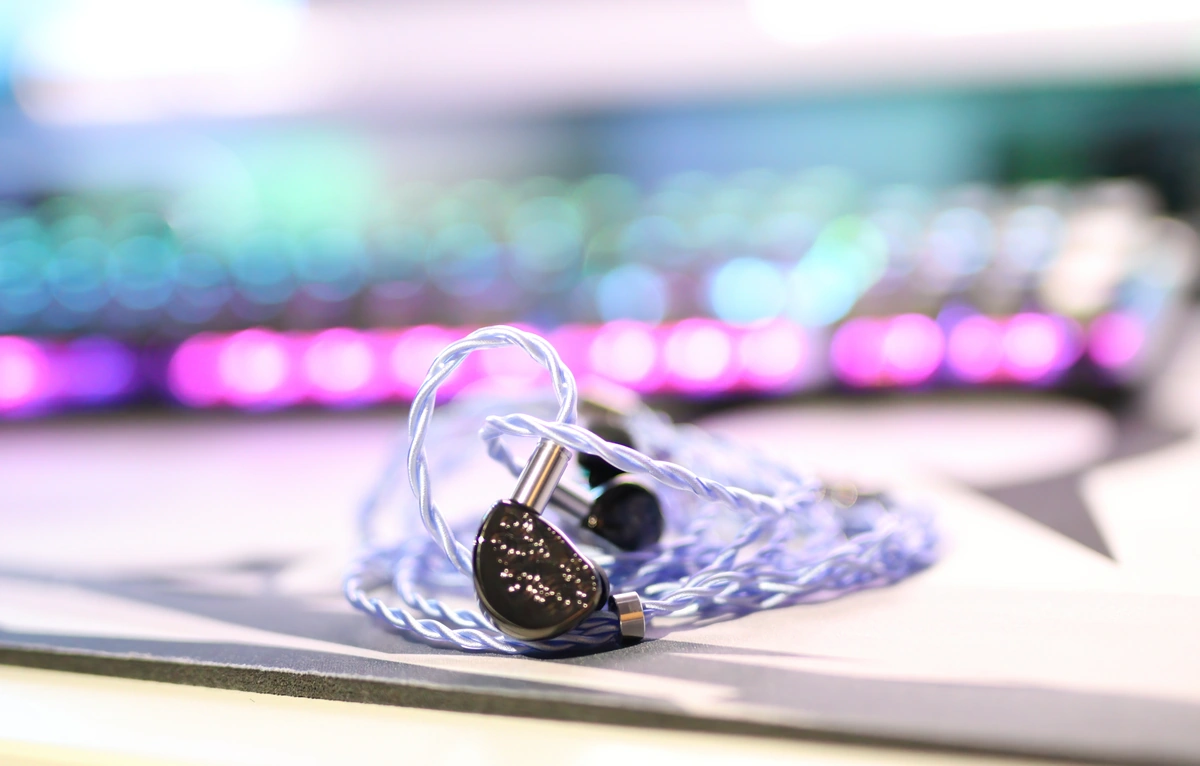 At the end of the day, if you're looking to hear an IEM or In-Ear monitor with a large planar magnetic driver, but with a super clean, detailed and musical sound, and with a realistic presentation of percussion, and a slower presentation that really emphasizes cabaret and jazz, Zetian Wu has super good imaging, soundstage, instrument separation and a deep, clean bass. 
Product Link
You can grab one from www.amazon.com here: https://amzn.to/3Sakcis
If you're in the UK, you can grab one from www.amazon.co.uk here: https://amzn.to/3XZKjKp
And if you're from Europe, you can grab one from www.amazon.de here: https://amzn.to/41mO67t
---
--- Please remember to stay safe, and always have fun while listening to music!---
 - If you have a dime to spare, please donate, and help us! It would make the day brighter for me and my wife- 
---
Full Playlist used for this review
We listened to more songs than those named in this playlist, but those are excellent for identifying a sonic signature.  I recommend trying most of the songs from this playlist, especially if you're searching for new music! The playlists are different for Spotify, Tidal and Youtube, and based on the songs I enjoy and are available on each!
https://www.youtube.com/playlist?list=PL_cjBXGmwSHSdGcwuc_bKbBDGHL4QvYBu
https://open.spotify.com/playlist/5J3oloz8Riy9LxEGenOjQ0?si=979ba4f082414be7
https://tidal.com/browse/playlist/330fd544-8e5b-4839-bd35-676b2edbb3d5
--- Contact Us ---





---