HIDIZS MD4 IEMs – 4 Balanced Armatures For Fun
HIDIZS MD4 is a 180 USD IEM or in-ear monitor with 4 Balanced armatures, 4 Tuning Styles, and a premium design. They will be compared to other high-quality IEMs, including HeartField Acoustic Deer (169 USD), 7Hz Eternal (249 USD), Lotoo LE-M1 (269 USD).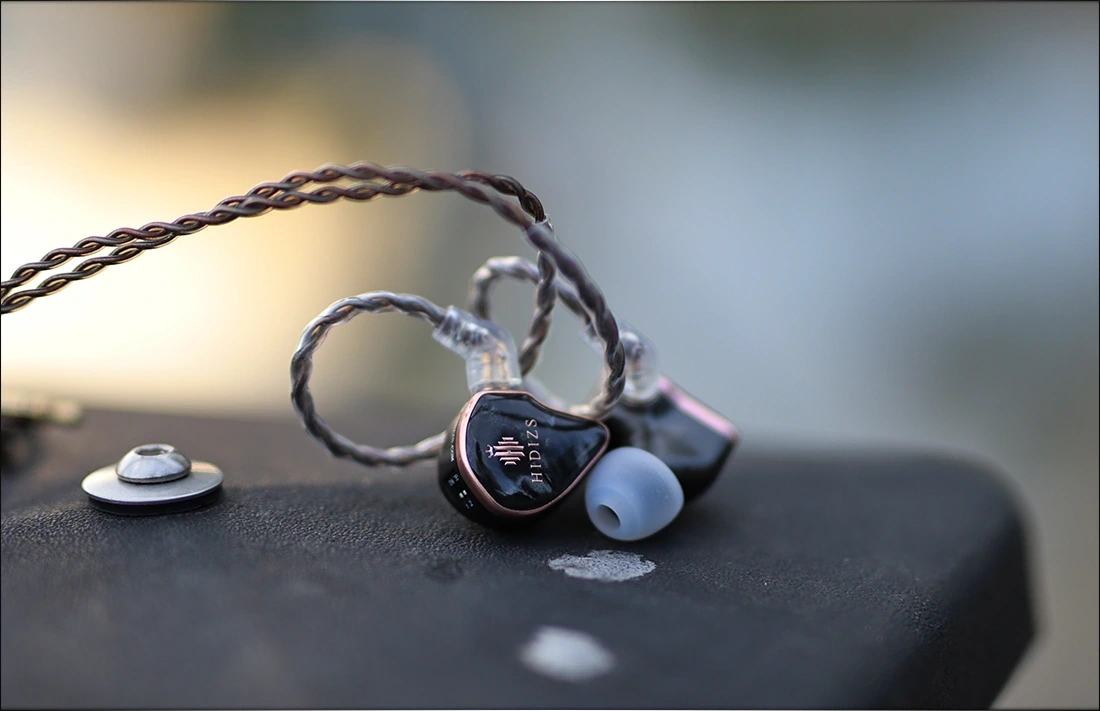 Introduction
HIDIZS is a large company from China, experts at creating audio equipment for those who are on a budget, including IEMs, Music Players, DACs and more. They can be found on Amazon, Linsoul and all of the big shops out there, so I recommend going with Amazon when possible, as they offer the best warranty and support. 
It should be noted that I have absolutely no affiliation with HIDIZS, I am not receiving any incentive for this review or to sweeten things out. I'd like to thank HIDIZS for providing the sample for this review. Every opinion expressed is mine and I stand by it. The purpose of this review is to help those interested in HIDIZS MD4 IEMs find their next music companion. 
Product Link
You can grab one from the official website here: https://www.hidizs.net/products/md4
You can grab one from www.amazon.com here: https://amzn.to/3rrFFXo
If you're in the UK, you can grab one from www.amazon.co.uk here: https://amzn.to/3SRQk9F
And if you're from Europe, you can grab one from www.amazon.de here: https://amzn.to/3rr517W
Build Quality/Aesthetics/Fit/Comfort
We have a traditional design for MD4, with 4 Custom Designed Balanced Armatures, with 4 total tuning styles, supported by two switches at the back of each IEM. There's a 3-way crossover inside MD4, and they have a very precisely printed shell. The cable is detachable and based on 2-Pin connectors, and MD4 looks pretty good in person too. 
It is interesting to see how companies try to offer the best possible performance at entry-level price points, because MD4, while more pricey than other HIDIZS IEMs, still could be called an entry-level IEM, based on the pricing alone. We have Hi-Res certification on the package and on HIDIZS's website, but this doesn't tell too much about the tuning or how detailed the IEM actually is, some companies nowadays even include Hi-Res stickers in the package so you can pimp your audio products with some style. 
The two switches on the back have a pretty basic job, they can be turned on or off, and they basically influence the treble and the bass of MD4. HIDIZS is the first company to actually tell us that those switches are basically impedance switches that play with an electronic crossover, either setting the impedance of the crossover to high or low in the bass and the treble region. 
The actual wearing comfort of MD4 is super good, they are rather small for my ears, which means that they cause no discomfort after long hours of wearing, and they offer about 10 to 20 dB of passive noise isolation, depending on the frequency we're looking at. The cable is also nice, being slightly springy but carrying no microphonic noise, and with the faux leather case included in the package, you even have enough space to store a portable DAC/AMP/Dongle. 
If you're into technical data, MD4 is somewhat hard to drive, having a rather low sensitivity (compared to other IEMS) of just 102 dB, but they make up for it by having a low impedance too, of 8 OHMs, which means that it is going to make MD4 extremely sensitive to source noise. Each IEM weighs about 15 grams, which can be on the heavy side for IEMs. 
Sound Quality
Starting with the sources, for today's review I've been using HIFIMAN EF400, one of my favorite desktop DAC/AMPs, but also iBasso DX320, Astell & Kern SE180, and Lotoo PAW 6000. I've tried to drive MD4 IEMs from more pocket-friendly sources too, and the list includes Shanling UA3, Tempotec V6, iBasso DX170, Lotto PAW S2, and Hiby FC4. MD4 responds rather well to source changes, and using my Smartphone, Xiaomi Black Shark 4, and using HIFIMAN EF400 yields different sonics. I recommend using at least a good dongle DAC AMP, and today's review will be written as I listen to MD4 from EF400 from HIFIMAN, using the high gain OS filter, through the single ended 3.5mm headphone output. 
The general signature of MD4 is clean, detailed, sparkly with a bold and well extended bass. In fact, I would call the signature balanced, as it isn't V-Sahped nor too smooth nor too bright. It is just perfectly balanced, not neutral or flat, but balanced and natural. To be honest, the less coloration an IEM or headphone has, the harder it is for me as a reviewer to describe, and MD4 sounds fairly transparent, with a naturally sized soundstage, good detail and resolution, so from the start this is going to be a pretty easy to recommend IEM. Of course, we also have the tuning switches on the back of MD4, and they change the sound quite significantly. I left those switches with both turned to the numbers, or the Treble configuration on MD4, as any other configuration tends to sound muddy and lacks air / treble extension, and the sound is veiled, so this is the main configuration I expect most music lovers to use and enjoy. It is possible to gain more bass in quantity, but you sacrifice the treble quite a bit. 
The bass of MD4 is not quite that much in this tuning mode, and I experimented, being able to get much higher bass quantity, even in the Balanced tuning HIDIZS recommends as vanilla, but then the sound lacks resolution and detail. The bass character will be the same on every setting, and they have a really natural bass, with a slightly slow speed, which can be audibly slower than the midrange and the treble, but which counters those and gives good substance to for all music styles. The bass of MD4 can be neutral-ish, as it is in the tuning mode, or turn quite overwhelming on the other tunings, so even if you're a bass head, they should satisfy you bass-wise. 
The midrange of MD4 is clean, detailed and sparkly, at least in the Treble tuning mode. You could say that more bass would have been welcome, but I personally suggest using an EQ and leaving the switches in this treble mode, as somehow the detail is considerably better and there is less roll off. The midrange can be a bit sharp and edgy in this tuning mode and turning it to Balanced results in a much smoother presentation, but it also slows down the midrange and gives a less resolute sound. 
The treble of MD4 is the most sensitive part to using the switches, and I could easily add 5-9 dB of bass via EQ but engaging the switches to add bass will roll off the treble of MD4 early, and smoother the sound in the highs quite a bit. MD4 is quite detailed in general and has good price / performance ratio as well as good technicalities. The soundstage has a natural size and presentation, with good imaging and separation. It is ironic that I'm saying this, but while tuning options do exist on MD4, I would really recommend not using them, and using EQ instead. 
Comparisons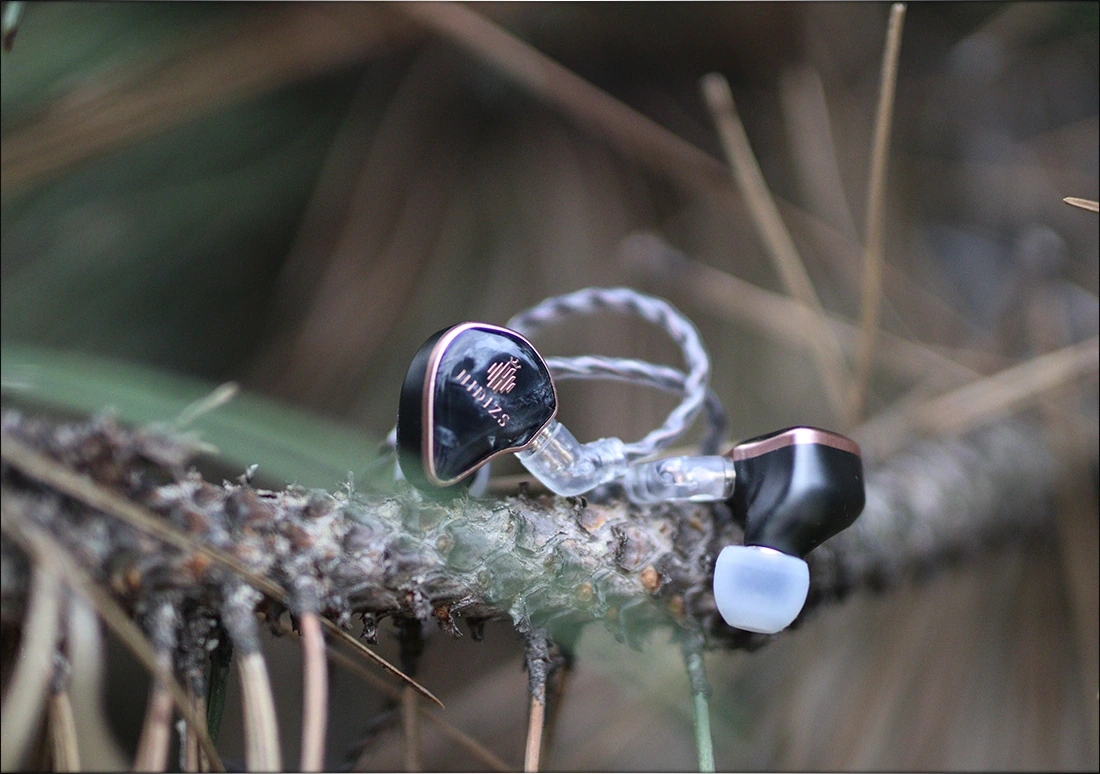 HIDIZS MD4 IEMs vs 7Hz Eternal (180 USD vs 249 USD) – We have a better comfort with MD4, which is more ergonomic and has a more traditional shape than the round beautiful casing of Eternal. The overall sonics are actually similar if you tune MD4 to be warmer and less edgy in the highest, but MD4 has the ability to sound sharper, more resolute and more detailed, if you don't mind losing some of the bass extension and impact, which you can add later on as well via EQ. Both IEMs have good, come with carrying cases and good packages. 
HIDIZS MD4 IEMs vs HeartField Acoustic Deer (180 USD vs 169 USD) – We have two IEMS with a similar shape and size, but MD4 is lighter and ends up being more comfortable than Hearfield Deer, especially for long hours of usage. The overall signature has more bass, more sub bass and better impact on Heartfield Deer, but MD4 has slightly better resolution, clarity and detail. It is a game of trade-offs around the entry-level price point, and neither isn't perfect. I would take MD4 if comfort is important, and resolution too, but I would take Heartfield Deer if you want something that works ok out of the box with no EQ, and if you don't mind the fully metallic construction, and the heavier weight. 
HIDIZS MD4 IEMs vs Lotoo LE-M1 (180 USD vs 269 USD) – Thinking about it, the overall signature and tuning is similar between LE-M1 and MD4, and I could easily use MD4 for monitoring and recording, with the only difference being that LE-M1 is lighter, snappier to use, faster in sound, but also makes MD4 feel much better build and more reliable. The maximum detail and resolution level is comparable, and they are standing on equal grounds, resolution wise. The bottom / bass extension is better on LE-M1 if you keep MD4 on Treble, but if you don't keep them on the treble setting, they become considerably less resolute than LE-M1. 
Value and Conclusion
For a price of 180 USD, we can safely say that MD4 has good value, and offering a multitude of sonic modes, and offering good comfort, good price / performance ratio, but with a different approach than previous HIDIZS models that usually emphasize pure price / performance ratio over offering a fluffier package and product.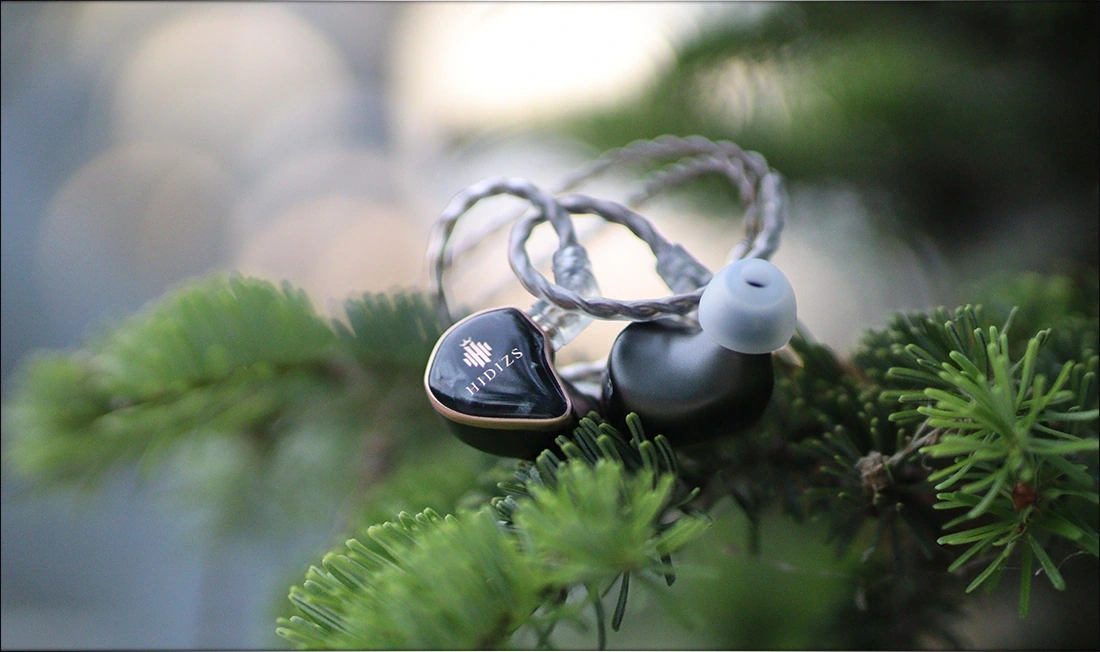 At the end of the day, if you're looking for a customizable IEM with good overall performance, if you want to hear some weight and impact in music, and if you have a decent source (most high-quality dongle DAC/AMPs and entry-level DAPs will do), then I recommend checking out HIDIZS MD4, one of the better entry-level high-quality IEMs I tested to date. 
Product Link
You can grab one from the official website here: https://www.hidizs.net/products/md4
You can grab one from www.amazon.com here: https://amzn.to/3rrFFXo
If you're in the UK, you can grab one from www.amazon.co.uk here: https://amzn.to/3SRQk9F
And if you're from Europe, you can grab one from www.amazon.de here: https://amzn.to/3rr517W
---
---
--- Please remember to stay safe, and always have fun while listening to music!---
 - If you have a dime to spare, and donate, to help us with electricity and work expenses, it would make my day much brighter, as it would help me improve things around the website and increase the frequency of my posts - 
---
Full Playlist used for this review
We listened to more songs than those named in this playlist, but those are excellent for identifying a sonic signature.  PRaT, Texturization, Detail, Resolution, Dynamics, Impact, and overall tonality are all revealed by those songs. We recommend trying most of the songs from this playlist, especially if you're searching for new music!
https://www.youtube.com/playlist?list=PL_cjBXGmwSHSdGcwuc_bKbBDGHL4QvYBu
--- Contact Us ---






---
---