Tronsmart Trip Bluetooth Speaker – Red And Go 
Tronsmart Trip is a 28 USD Bluetooth Speaker with 20 Hours of Play Time, 10W of output power, and we're the lucky ones to be reviewing the very bright RED version.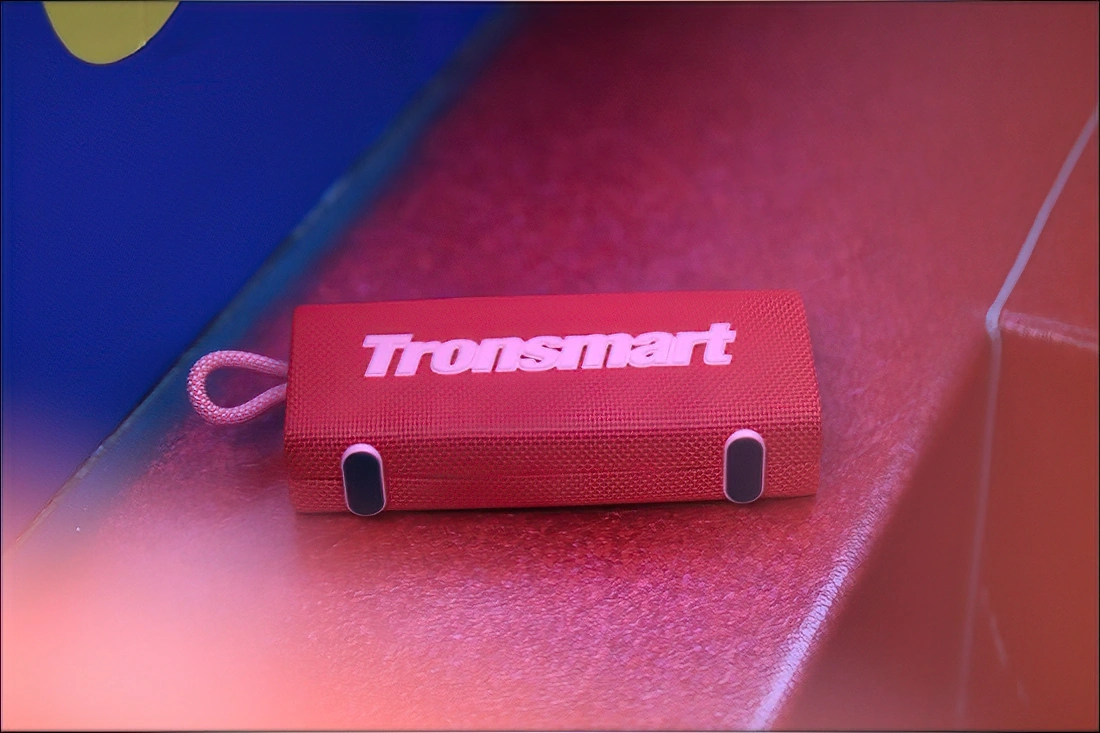 Introduction
Tronsmart keeps releasing those Bluetooth speakers, and I keep reviewing them, it is like a cycle. The newest speaker from their growing line-up is the Trip, a 28 USD entry-level Bluetooth noise maker, and if you're wondering where you should be purchasing Tronsmart products from, I recommend using the links in the review, or generally Amazon, or shops that have a good return policy. I usually don't end up returning products because I typically need them if I ordered them, but when I do happen to need to return something it surely is nice to be able to return as needed. 
It should be noted that I have absolutely no affiliation with Tronsamrt. I'd like to thank Tronsamrt for providing the sample for this review. This review reflects my personal experience with the Tronsmart Trip. Every opinion expressed is mine and I stand by it. The purpose of this review is to help those interested in the Tronsmart Trip Bluetooth Speaker find their next music companion. 
Product Link
You can grab one from www.amazon.com here: https://amzn.to/3VVt2Rm
If you're in the UK, you can grab one from www.amazon.co.uk here: https://amzn.to/3GDRRMe
And if you're from Europe, you can grab one from www.amazon.de here: https://amzn.to/3Zq96ZI
Build Quality/Aesthetics/Features
Trip is basically the smallest Tronsmart speaker I reviewed to date, and this is actually rather thin, looking more like a few large smartphones stacked together than a speaker. The one I have is RED in color, which looks pretty unusual, but it still has a few interesting features.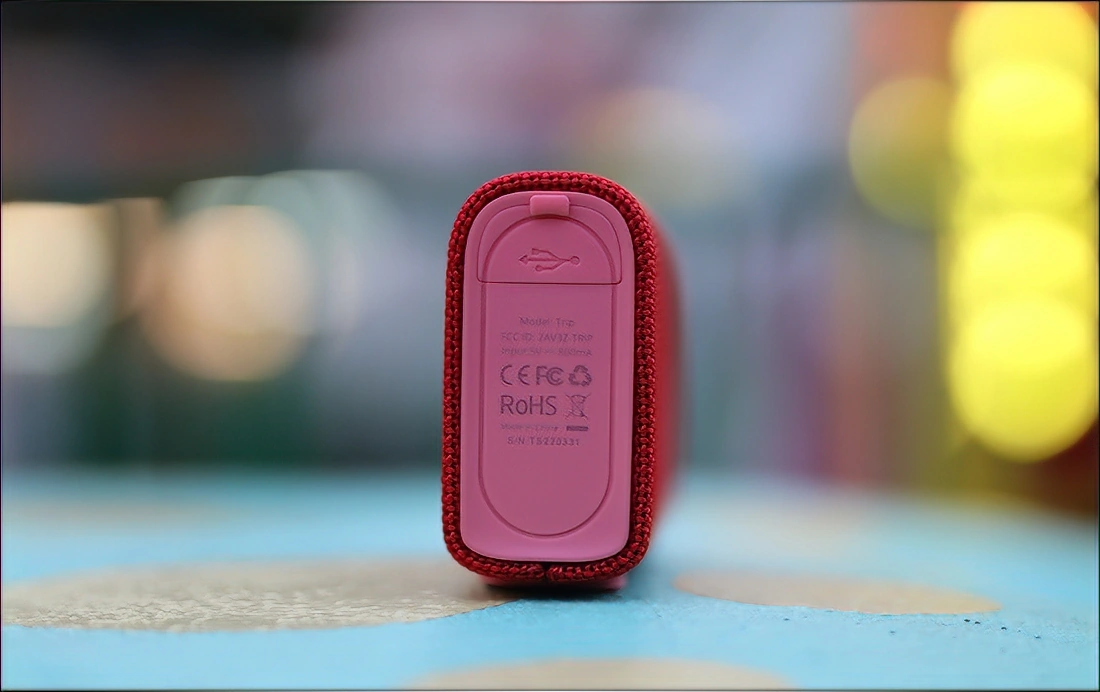 It is IPX rated with IPX7 WaterProofing, and it has the Sound Pulse Technology, which is basically an EQ profile designed to give it the best sonic performance possible. There's a built-in microphone for taking phone calls, although you'd look rather funny and not in the good way if you held this speaker to your ear or close to your mouth when taking a phone call. 
The battery life is quoted to be up to 20 Hours, but I got around 10 hours with my typical usage. The charging port is Type-C though, which is cool, but there is no fast charging and it can take up to 3 hours to fully charge the Trip. You have access to Voice Assistant functions, while it is connected to your smartphone or PC, and it works with Cortana, Google and Siri.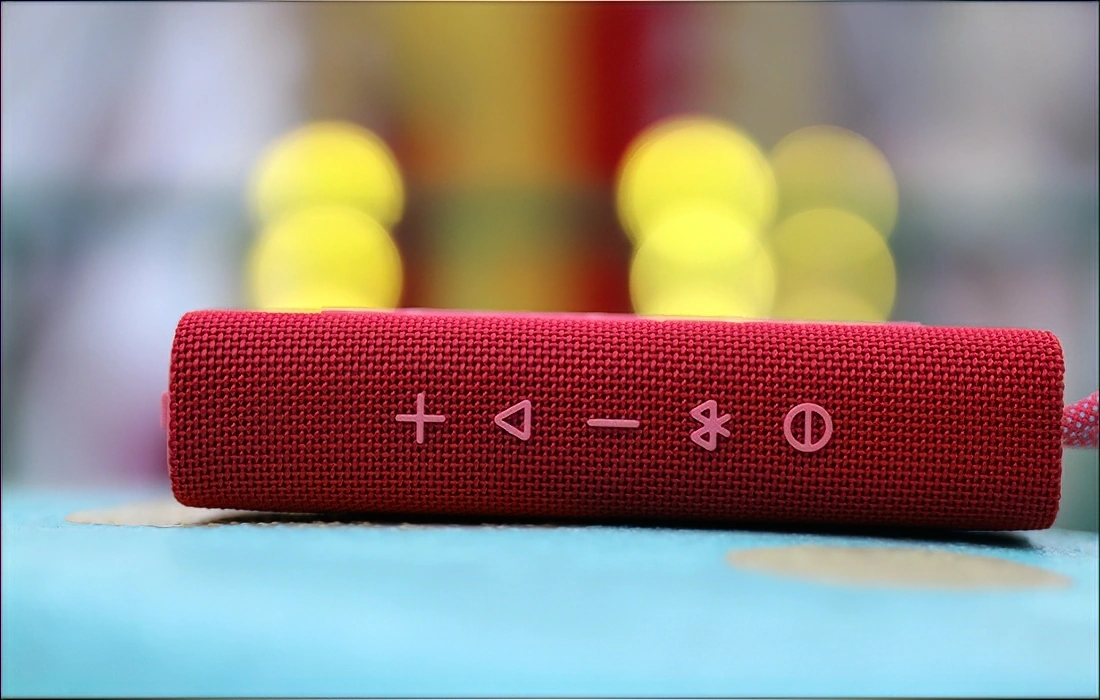 The surface of the speaker is covered in a textile fabric, which makes it look incognito but also helps with the sound being less shouty as fabric usually acts as a dampener. The weight of the Trip speaker is 328 grams, and it has a size of 169.5 x 81 x 40.7 mm. To give you some reference, my smartphone is 163.8 x 76.4 x 9.9mm in size, so the Trip speaker is basically like 4 smartphones stacked in thickness, but about the same size as a smartphone otherwise. 
You can connect a source via both Bluetooth and AUX, and the Bluetooth has SBC protocols only with no aptX or LDAC protocols supported. The output power is quoted to be 10w, which should be enough for 3-4 listeners in a modestly noisy environment, but more about this in the Sound Quality part of today's review. 
Sound Quality
Keeping in mind that this is one of the simplest, smallest Bluetooth speakers you can purchase today, I can say that you'll be surprised by the quality and especially maximum volume of it. First off, the volume of the speaker being independent from that of the smartphone, I found the best sonic quality if the speaker is used to set the volume and smartphone always at max, but found that I never do this in practice because it is far more comfortable for me to set the speaker to max and use my smartphone to control the volume. Tronsmart Trip doesn't shine with Rock nor with House, it is mainly made to listen to commercial music and pop music that's masterized and produced for Radio.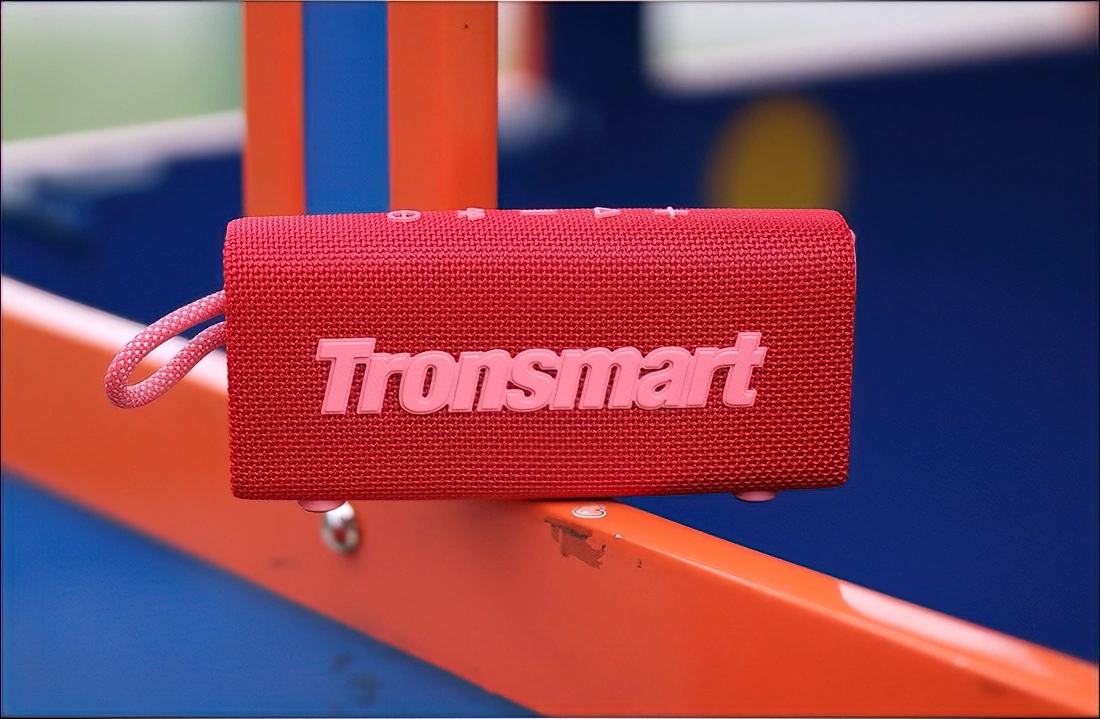 The bass is fairly rolled off, and there's absolutely no information presented by the Tronsmart Trip below about 60 Hz, but there's a bit of warmth in the upper bass, which helps it sound smooth and not super harsh nor thin. In fact, the bass is about non-existent in the sub bass, and part of the mid bass is missing, but it manages to sound fairly full and thick, lush. The bass distorts easily if the song is bass heavy and it is turned loud, so house and EDM music in general is off the list.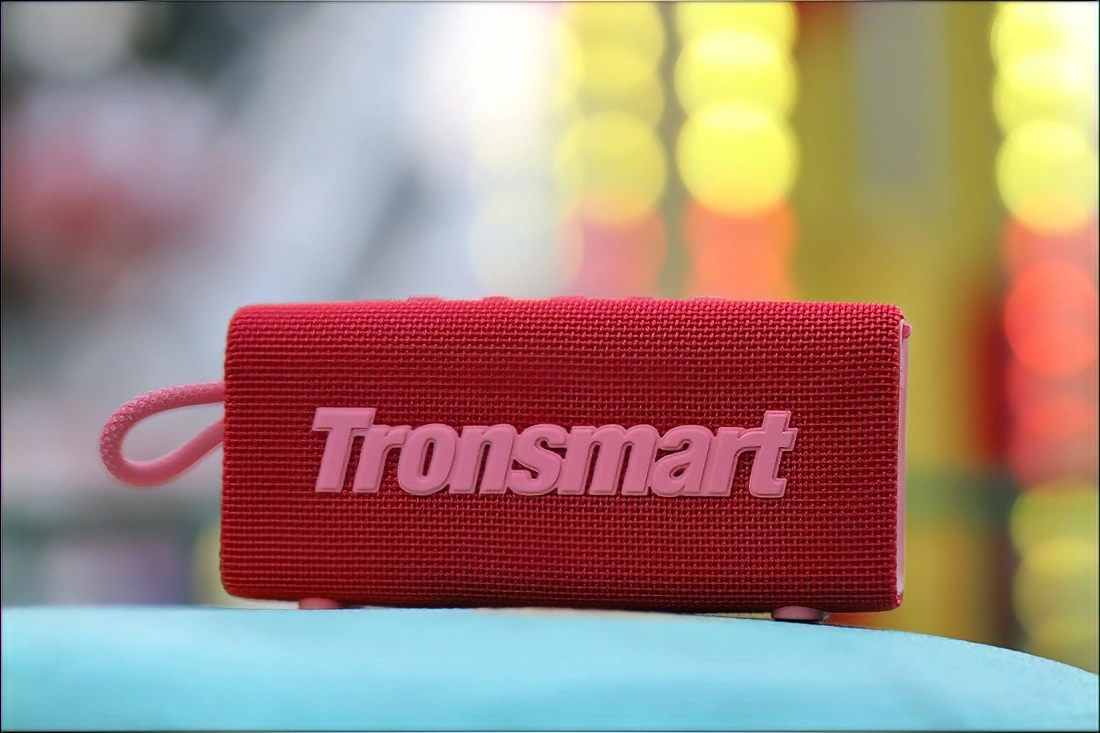 The midrange is the central element of the sound, as Tronsmart Trip has a fairly clean and detailed presentation. It is mono, as it is just one speaker, but it has multiple drivers and doesn't have a mono sound, if you keep it just a few meters away from you. You can pair multiple speakers for a stereo sound, but at that point you're better off purchasing a larger Tronsmart speaker with better sub bass extension, and Trip is more of an accessory you'd take on a trip, rather than your average speaker for a party. It goes well with bikes and travels, as it is tiny, but fairly detailed and clean. 
The treble has a fairly good extension until about 9 Khz, but it has a natural presentation, so it never has harshness nor a metallic treble. The treble is rather slightly recessed and rolled off, with the midrange and upper midrange being louder than the treble. The whole sound has a good amount of dynamics, and it reminds me of a higher quality radio from the past, more than a tiny annoying portable speaker like you typically find for 30 USD in most supermarkets. 
Value and Conclusion
Well, the value of Tronsmart Trip is not exactly to be contested, as it costs just 28 USD, or the price of a meal for two people in most countries. It has a good battery life, charges slowly, but has enough loudness for most scenarios where you'd want a portable speaker, and it has a good sound quality as well.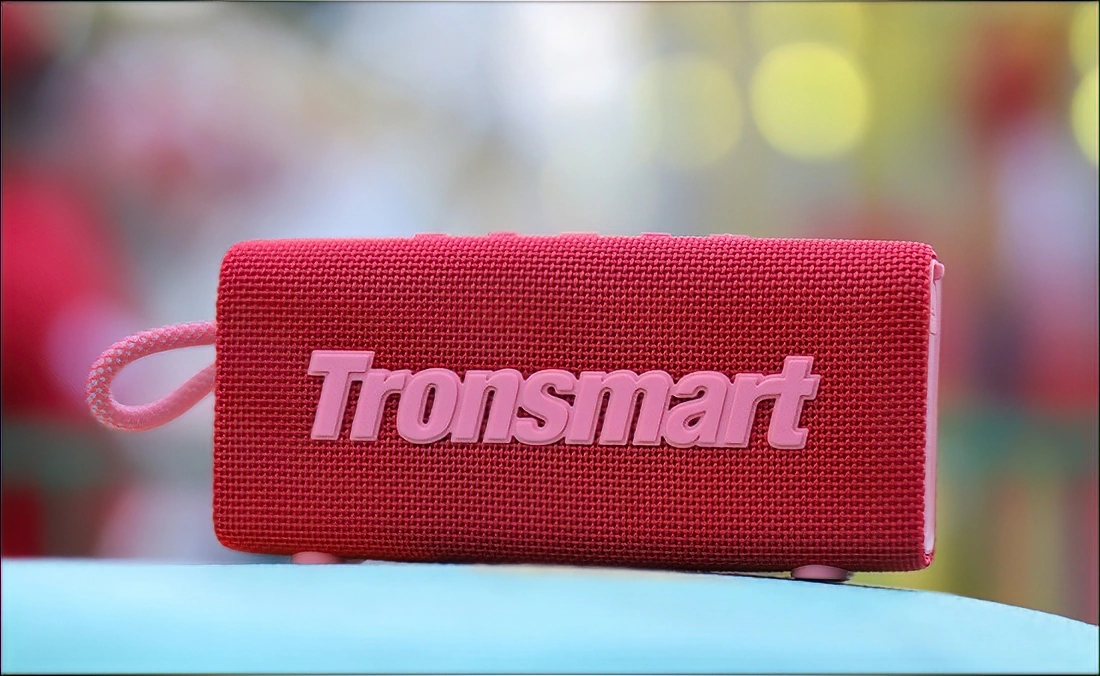 At the end of today's review, if you're looking for a colorful portable Bluetooth speaker that won't hinder your trips, which has good build quality, good stability, good maximum loudness and excellent usability, Tronsmart Trip is one of the best I can recommend today. 
Product Link
You can grab one from www.amazon.com here: https://amzn.to/3VVt2Rm
If you're in the UK, you can grab one from www.amazon.co.uk here: https://amzn.to/3GDRRMe
And if you're from Europe, you can grab one from www.amazon.de here: https://amzn.to/3Zq96ZI
---
---
--- Please remember to stay safe, and always have fun while listening to music!---
 - If you have a dime to spare, and donate, to help us with electricity and work expenses, it would make my day much brighter, as it would help me improve things around the website and increase the frequency of my posts - 
---
Full Playlist used for this review
We listened to more songs than those named in this playlist, but those are excellent for identifying a sonic signature.  PRaT, Texturization, Detail, Resolution, Dynamics, Impact, and overall tonality are all revealed by those songs. We recommend trying most of the songs from this playlist, especially if you're searching for new music!
https://www.youtube.com/playlist?list=PL_cjBXGmwSHSdGcwuc_bKbBDGHL4QvYBu
--- Contact Us ---






---
---