GravaStar Sirius P5 TWS Bluetooth Earbuds – Best Of Its Kind
GravaStar Sirius P5 is a $139 USD TWS Or True Wireless Bluetooth IEMs with interchangeable cases, aptX support, and a dynamic driver, and in today's review will be compared to other TWS IEMs, including Sports & Outdo Mifo S (169 USD), Pamu Slide 2 ANC (159 USD), and GravaStar Sirius PRO (150 USD).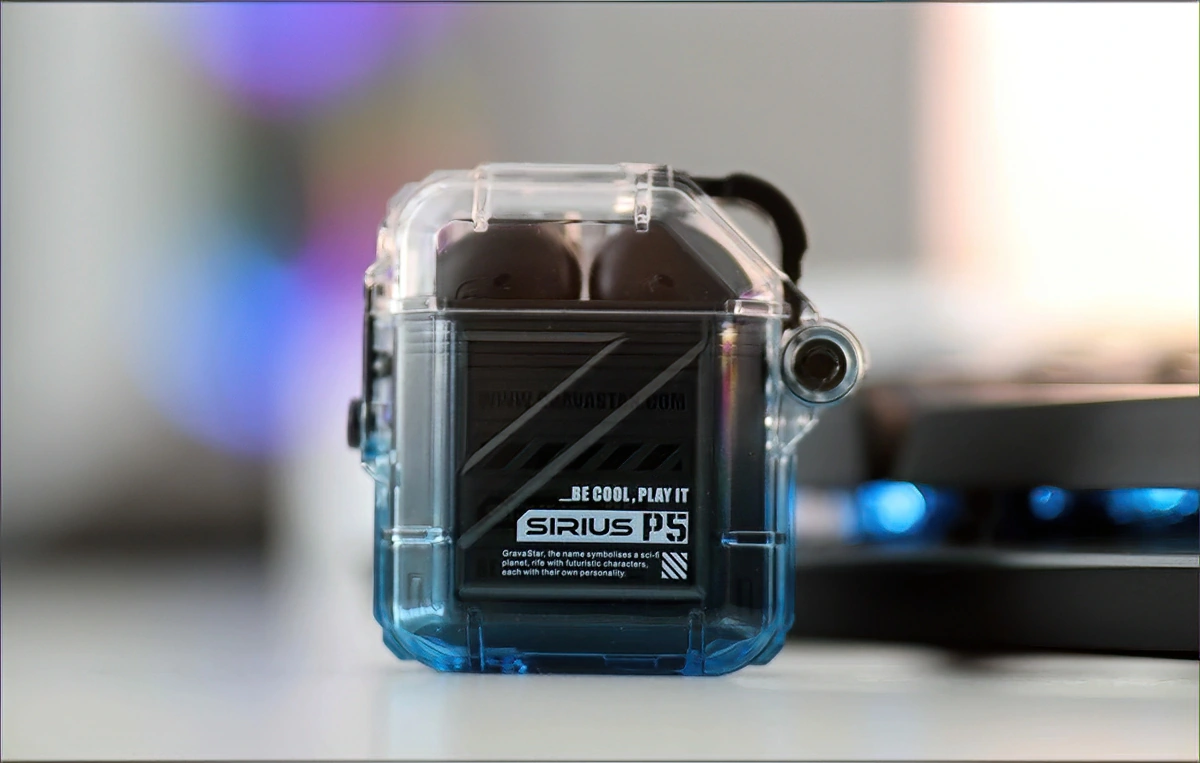 Introduction
GravaStar is one of the very few companies that actually cares about the design and aesthetics of their products, to the point where they actually do look new and interesting, and you'd purchase one just for how cool they are. Most companies go for a design that's as sleek and incognito as possible, while GravaStar will go to extra lengths to look as edgy, cool and innovative as possible. They are available on their own website, where they offer good support for their products, but you can also purchase GravaStar products from Amazon when they are available there, for an extra layer of protection as offered by Amazon. 
It should be noted that I have absolutely no affiliation with Gravastar, I am not receiving any incentive for this review or to sweeten things out. I'd like to thank GravaStar for providing the sample for this review. Every opinion expressed is mine and I stand by it. The purpose of this review is to help those interested in the Gravastar Sirius P5 TWS Bluetooth IEMs find their next music companion. 
Product Link
You can grab one from www.amazon.com here: https://amzn.to/3Y1uhjQ
If you're in the UK, you can grab one from www.amazon.co.uk here: https://amzn.to/3JzUMsl
And if you're from Europe, you can grab one from www.amazon.de here: https://amzn.to/3kWoP2Y
Build Quality/Aesthetics/Fit/Comfort
A really important part of P5's design is the case that charges the TWS IEMs, which is interesting because you can replace it. It comes with a selection of three cases, one white, one blue-transparent and one that is edgy and metallic. Those can easily be replaced, but they can also be secured using a screw on the bottom of the case. 
The IEMs have an airpod-like shape, which means that they will have a similar comfort, and for my ears they are quite large and I can't quite find the best comfort with the Sirius P5, as they often fall out of my ears, and have an earbud fit, not an IEM tip with silicone tip. The driver inside the unit is a 12mm dynamic driver, which promises to deliver strong bass, and they have Bluetooth 5.2 connectivity.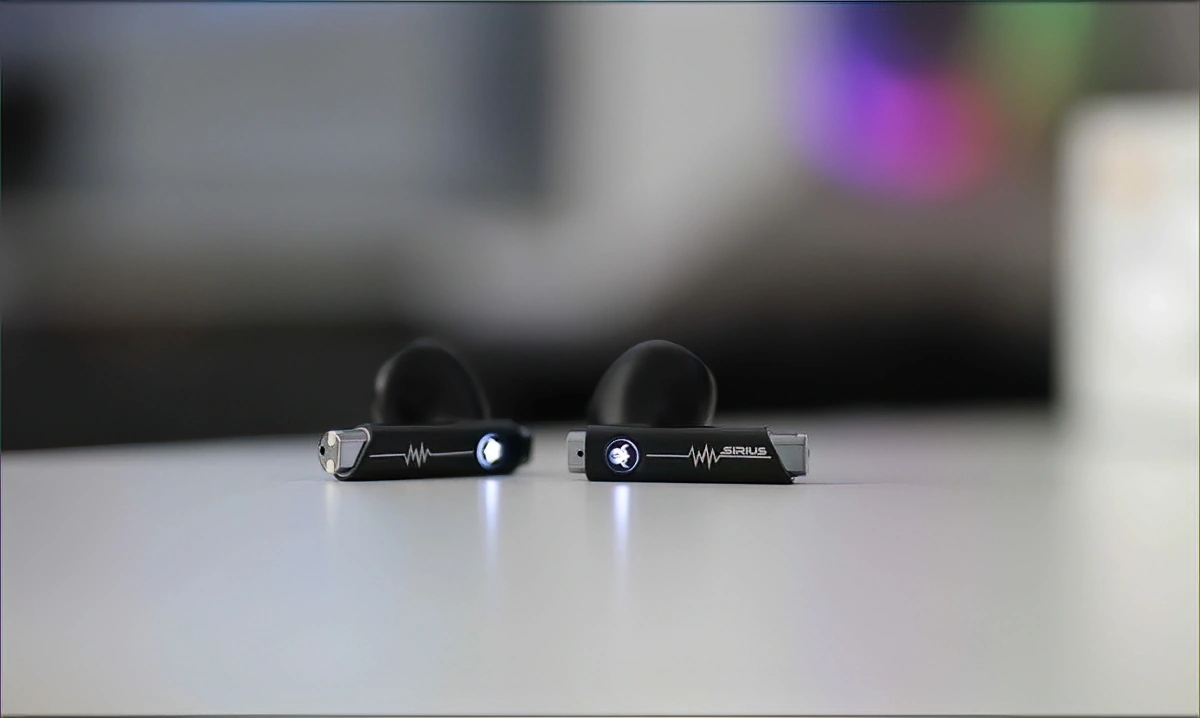 Gravastar Sirius P5 comes with IPX4 waterproofing, and they can be used with a necklace just like the Sirius PRO. There are two sonic modes, a music and a gaming mode, and they charge in about one and half an hours. The battery lasts about 8 hours if you listen at about 50% volume, or about 5 hours if you listen loud, and use aptX. The earbuds are super light, at 5 grams, being some of the lightest TWS Earbuds out there.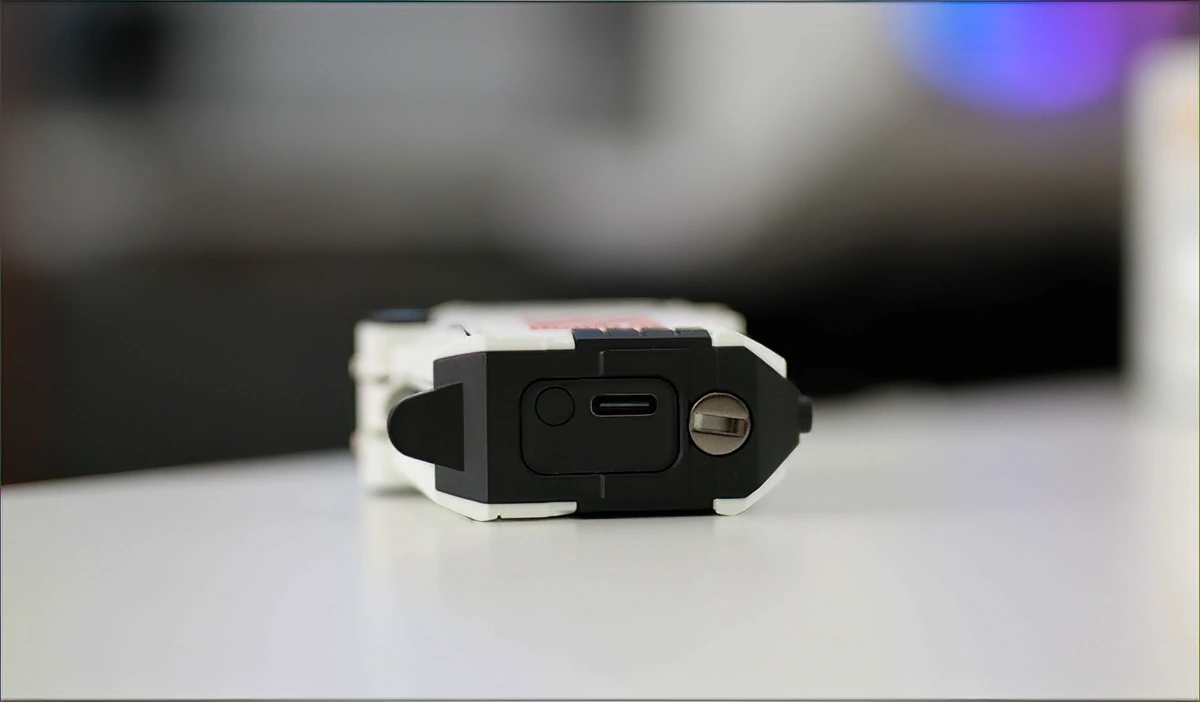 The case holds 4 extra charges for the IEMs, and it charges in 2 hours. Besides aptX, we have SBC and AAC, and the bluetooth connection is good, it never dropped on me, and the units work alright. There is very little passive noise isolation, especially since the fit is open and earbuds style. The whole package is rich, and includes the core charging case / cradle. With three defense cases. There's a necklace included, a manual and the Type-C charging cable. 
The control is based on touch, which is somewhat prone to mis-touches, but the IEMs look cool and the cases look cool, and the core case looks cool, to the point where I can name this the coolest looking TWS Earbuds case out there. This does not guarantee sound, but they really know how to design something that is eye-candy. The main reason you'd want an earbud instead of a traditional IEM, is that you may be allergic to silicone tips, and especially if you use IEMs with silicone tips a lot, you may at some moment develop an allergy / allergic reaction and may require to switch to something else for a while, products like earbuds or over-the-ear headphones being good alternatives to that. 
Sound Quality
In terms of sonics, I used my trusty Motorola Edge 30 Ultra, Xiaomi Black Shark 5, and Huawei P30 PRO to drive the P5 Earbuds. Regardless of the bluetooth source they sound the same, but some smartphones like Motorola Edge 30 Ultra can apply DTS and other EQ effects, having that embedded in the phone's settings, so it will be applied to any app that uses the TWS IEMs, including games and Youtube. The overall signature is warm, clear, super bassy, with a fuzzy bass, slow note decay, and a pleasing overall tuning. In fact, the sound is one of the warmest, thickest and most pleasing signatures you'll find if you're allergic to bright treble. Sirius P5 can also get extremely loud, being fun and nice to use, if you get a good comfort.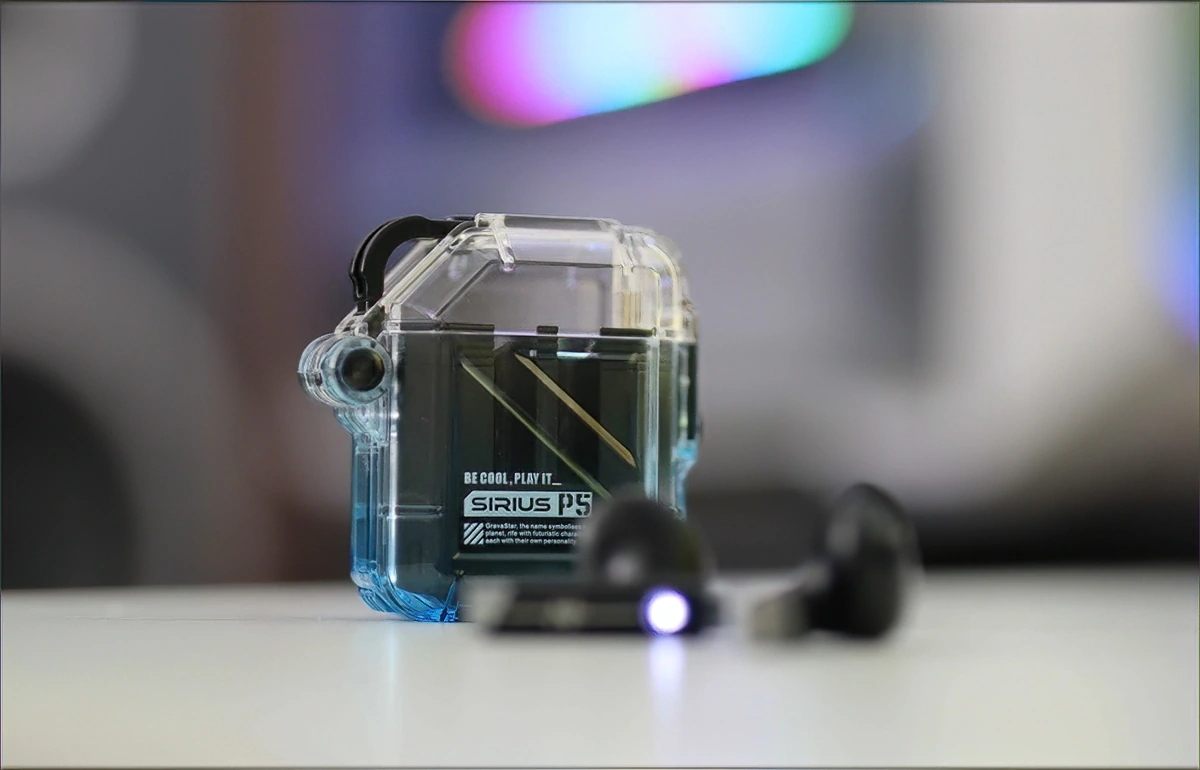 The bass is warm, thick, goes low and is very pleasing to the ear, being smooth and super wide / large. The bass note decay is slow, which creates a feeling of realism, and it is generally one of the most pleasing sounding bass i heard in an entry-level earbud. The bass is much better than what earbuds can usually produce, but it has the side effect of coloring the midrange quite heavily.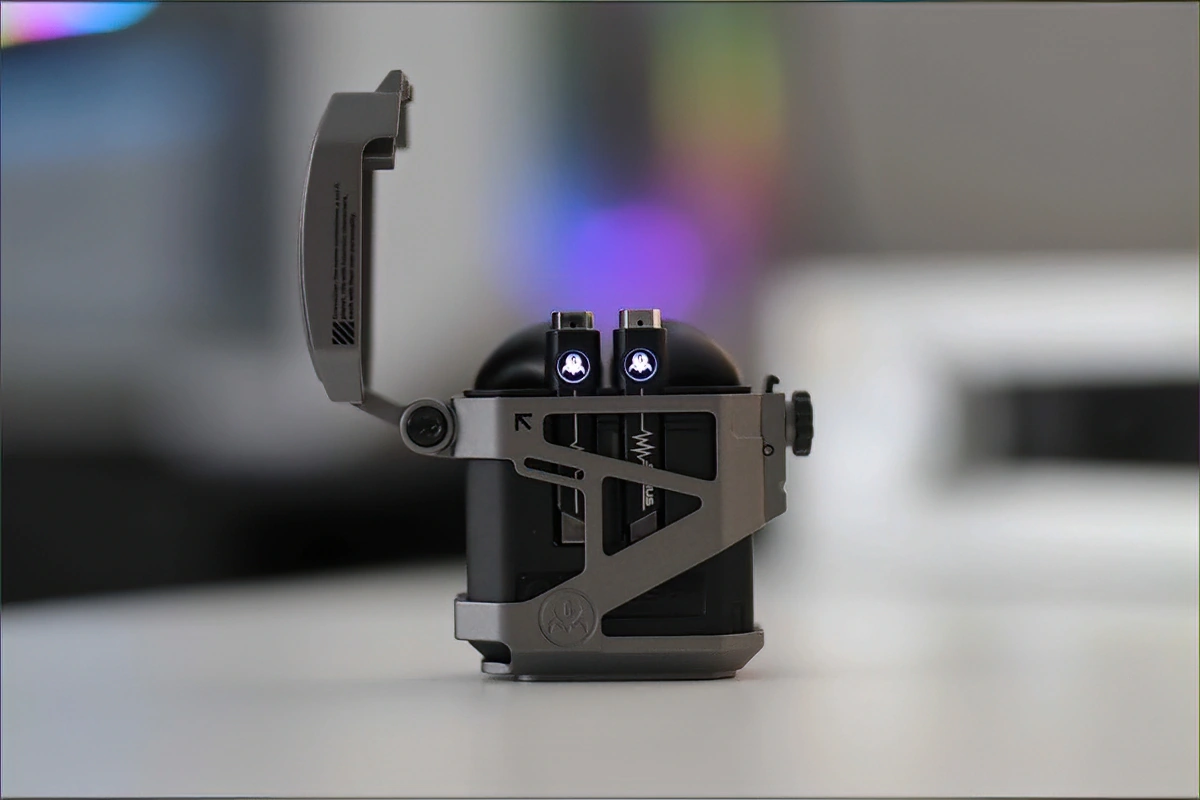 This means that the midrange is thick, warm, and fuzzy, with lower focus on resolution and more focus on the substance, fundamentals and impact of music. Somehow, there's a peak around the range of female voices, which gives P5 a crystalline presentation, similar to what users report on their website, but the sound is never analytical or very detailed, rather it is smooth, fuzzy, thick, substantial and musical. The fact that the fit is not perfect for me may change how you hear P5, but generally speaking it is an IEM you can enjoy greatly without much fuss, especially if you're into laid back and relaxed signatures. 
The treble has a bit of presence around 9 kHz, which is just enough for it to be sparkly, but not enough for it to be super bright or fatiguing, and in fact, P5 is one of the smoothest sounding TWS Bluetooth earbuds I've heard. The treble will roll off after 10 kHz, and there's no treble after 11kHz. This doesn't stop them from having a nice soundstage and instrument separation, helped by the long distance sound has to travel between the driver and your ear, as the fit is rather shallow. 
Comparisons 
GravaStar Sirius P5 vs Pamu Slide 2 ANC (139 USD vs 159 USD) – Slide 2 ANC is the first Pamu IEM to not feature the same design as the rest of their line, which is good, because it has good comfort, better than P5, but it uses silicone tips for this, while with P5 you won't have silicone touching your ears (which is great if you tend to be allergic to traditional IEMs). The sound of Slide 2 has more focus on details, more treble, better treble extension and better resolution, and it has ANC. P5 sounds warmer, thicker, has more bass, better impact, a smoother presentation, it is less fatiguing, and both have a similar width to their sound.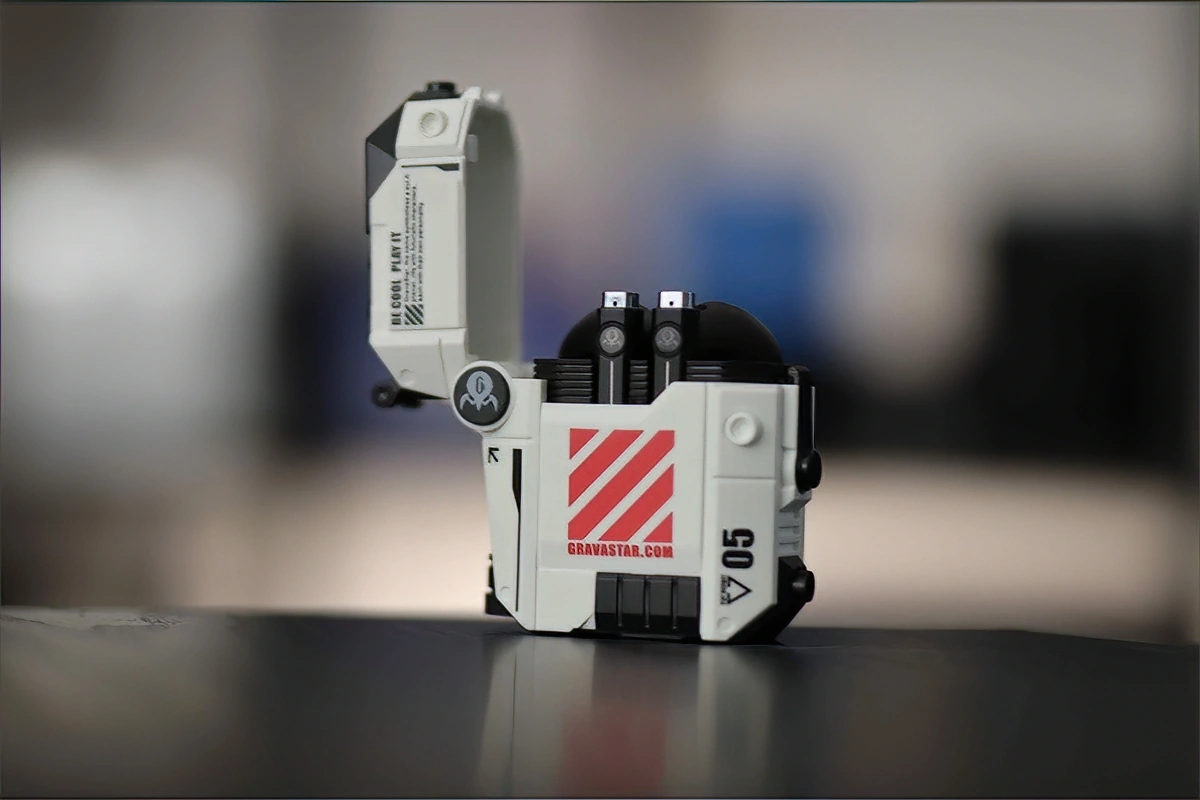 GravaStar Sirius P5 vs Sports&Outdo Mifo S (139 USD vs 169 USD) – The design of Mifo S is also pretty edgy and cool, but it comes with a silicone tip, and it is not an earbud, like P5. The other big difference is that the fit of Mifo S is support-style and will stay in your ear really snug, even if you exercise or do some physical activity, while this does not happen with P5, which has a shallow and much less secure fit. The sound is actually somewhat similar, with both having a warm, commercial sound, with a large bass, but there's more bass , better bass extension, and more impact on P5. Resolution and detail is somewhat better on Mifo S, but at the end of the day, both have less focus on resolution and more focus on sounding thick and warm. 
GravaStar Sirius P5 vs GravaStar Sirius PRO (139 USD vs 150 USD) – The fit and comfort of the Sirius PRO is better, since it uses silicone tips, and this leads to more perceived detail and a better resolution. Sirius PRO does not have the same cool looks of the P5, and it does not come with the replaceable case armor, but both can be worn as necklaces. Both have the same kind of commercial sound, with a fuzzy, warm bass, smooth and rolled off treble, and both have a wider soundstage. The resolution and clarity is better on the Sirius PRO, soo if you don't necessarily want an Earbud, and want an IEM, you should check out Sirius PRO instead of the P5, while if you don't want silicone tips, P5 is the one to go for. 
Value and Conclusion
In terms of value, P5 sometimes goes on sale, or flash sales, and can be found at around 111 USD, which is a really neat price for it, especially if you purchase the whole package with the 3 replaceable cases. It is important to keep in mind that here you're paying a lot for the design and aesthetics, and if an edgy, cool-looking TWS Earbud is your thing, there's none that looks better and which I know of at this moment.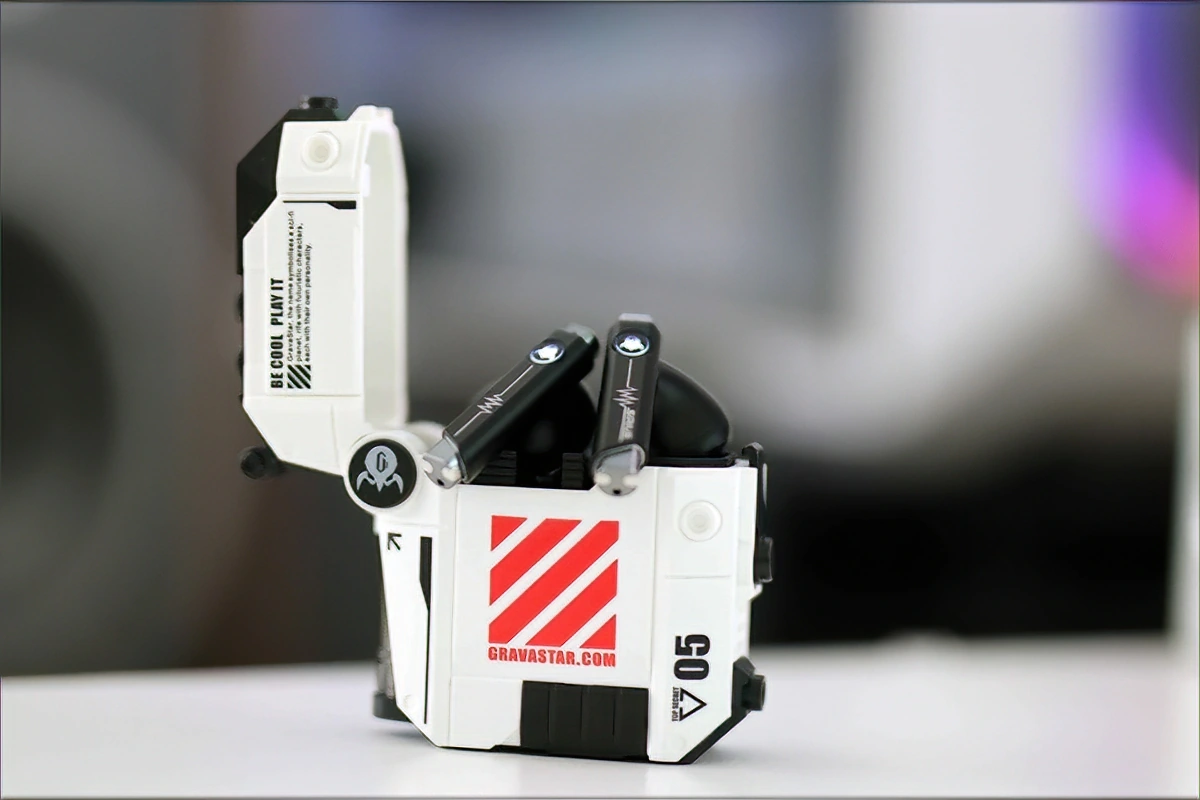 At the end of the day, if you're into looks, but want a warm, bassy sound that's commercial, but has a good soundstage, and good impact, if you want aptX and if you feel you might wear your TWS carrying / charging case as a necklace, I recommend checking out GravaStar P5, which is the best bluetooth earbud in terms of aesthetics and design, for edgy and modern seeking folks. 
Product Link
You can grab one from www.amazon.com here: https://amzn.to/3Y1uhjQ
If you're in the UK, you can grab one from www.amazon.co.uk here: https://amzn.to/3JzUMsl
And if you're from Europe, you can grab one from www.amazon.de here: https://amzn.to/3kWoP2Y
---
---
--- Please remember to stay safe, and always have fun while listening to music!---
 - If you have a dime to spare, and donate, to help us with electricity and work expenses, it would make my day much brighter, as it would help me improve things around the website and increase the frequency of my posts - 
---
Full Playlist used for this review
We listened to more songs than those named in this playlist, but those are excellent for identifying a sonic signature.  PRaT, Texturization, Detail, Resolution, Dynamics, Impact, and overall tonality are all revealed by those songs. We recommend trying most of the songs from this playlist, especially if you're searching for new music!
https://www.youtube.com/playlist?list=PL_cjBXGmwSHSdGcwuc_bKbBDGHL4QvYBu
--- Contact Us ---






---
---