Astrotec AM850 MK2 IEMs – Renaissance In ACG
Astrotec AM850 mk2 is a 169 USD IEM, designed as an upgrade for their original am850, which I reviewed on Audiophile-Heaven years ago. The new version has very little in common with the older one, now having an interchangeable nozzle design, optimized magnetic circuit system, detachable cables based on the MMCX connector, and more. They will be compared to other high-profile, high-quality IEMs, including 7Hz Eternal (249 USD), KBEar Aurora (169 USD), and Dunu Falcon PRO (220 USD). 
Introduction
Astrotec is a growing company from China, known for their good price / performance ratio in previous products, reliable products, and strong customer support. They have released an updated version of their original Astrotec AM850 that I reviewed a long time ago, but with many key differences. The unit I had in the past has proven to have had an issue where the dust screen could fall from it, so it is good to see that the new version changed the design entirely so this isn't possible anymore. 
It should be noted that I have absolutely no affiliation with Astrotec, I am not receiving any incentive for this review or to sweeten things out. I'd like to thank Astrotec for providing the sample for this review. Every opinion expressed is mine and I stand by it. The purpose of this review is to help those interested in Astrotec AM850 MK2 IEMs find their next music companion. 
Product Link
You can grab one from www.amazon.com here: https://amzn.to/3eY9gol
If you're in the UK, you can grab one from www.amazon.co.uk here: https://amzn.to/3RPT5rS
And if you're from Europe, you can grab one from www.amazon.de here: https://amzn.to/3LovXy8
Build Quality/Aesthetics/Fit/Comfort
We have a new design entirely, and while the original am850 was designed for both straight-down wearing style, and over-the-ear, the new mk2 is clearly made to be worn over-the-ear. We have detachable cables, based on the MMCX connectors, and with tuning options. The IEM shell is made of high strength aluminum alloy, with a 5-axis CNC cutting machine, and with interchangeable nozzles. 
Although designing entry-level IEMs, Astrotec actually went for something interesting with AM850MK2, and they have their own SQUAMA Damper Balance System, which is a way of having a high-density pattern etched inside the audio cavity, to reduce secondary refraction of sonic waves in the rear sonic chamber. 
The whole design is based on a single dynamic driver, and Astrotec designed 3 sets of nozzles to change the sonic presentation of am850 mk2, with the standard black being already installed on the IEMs, and with a gold, bright option, and a gray bassy filter included too. The driver is using a Japan LCP Diaphragm, and a Japan DAIKOKU Voice Coil, together with a NdFeB magnet. 
With an impedance of 32 OHMs, AM850 MK2 is not very sensitive to source hiss, but the Sensitivity is also a bit low, at 106dB/1mW, so you may find AM850mk2 quieter than most alternatives and Chifi IEMs you typically purchase at this price point. The company recommends a maximum input of 3mW, which is super low in theory, and most dongles and DAPs should offer considerably more even at low volumes. In reality, it needs slightly more volume than most other IEMs, but isn't a headphone in terms of driving power, but also won't burn if you churn the volume really loud. 
Subjectively, AM850 mk2 is fairly comfortable, has an ergonomic shape, and the cable is not angle prone nor does it conduct any microphonic noise. On the other hand, right at the back of my ears, where the ear guides end, there's a tiny part of the cable that gives me a bit of an itch, although I was the only one in the house who got this, so your mileage may vary with it. 
Sound Quality
Starting with the source and the driving power behind am850 mk2 for today's review, I've been pairing them with a wide collection of sources, including DAPs such as iBasso DX170, TempoTec V6, and Surfans F20. I also went for portable DAC/AMPs, including Lotoo PAW S2, iBasso DX06, Aune X1s GT, Questyle M15, and even Jade Audio FiiO KA1. AM850 MK2 is fairly easy to drive and doesn't have much background noise or hissing from all those sources but takes a bit more volume to get loud than most IEMs I have around the house. 
We have a signature that can be described as bright, somewhat midrange-forward, aiming for natural, but ending up being fairly colored. The bass is clean, neutral and has fair extension, but low quantity, the midrange has a certain peak between 2kHz and 3kHz, which colors the entire midrange with a certain brightness and gives it a thinner presentation, while the treble is fairly smooth, relaxed and also rolled off above about 12kHz. 
The bass of AM850 MK2 is much more neutral than what I heard from the original AM850 the company designed a few years ago. The speed of the bass is natural, and it is able to easily show nuance, but the quantity needs some EQ if you're looking for a beefy low end. The bass sits behind the midrange, and makes space for it, with the bass being what I would call neutral-flat, non-bothering. With the rising number of folks asking me for an IEM that doesn't have too much bass, AM850 MK2 will come as some kind of salvation. The sweet tuning that focuses on female voices AM850 MK2 has didn't leave much space for a thick or full bass, but that's ok if you're purchasing them knowing what they are and what they're tuned for.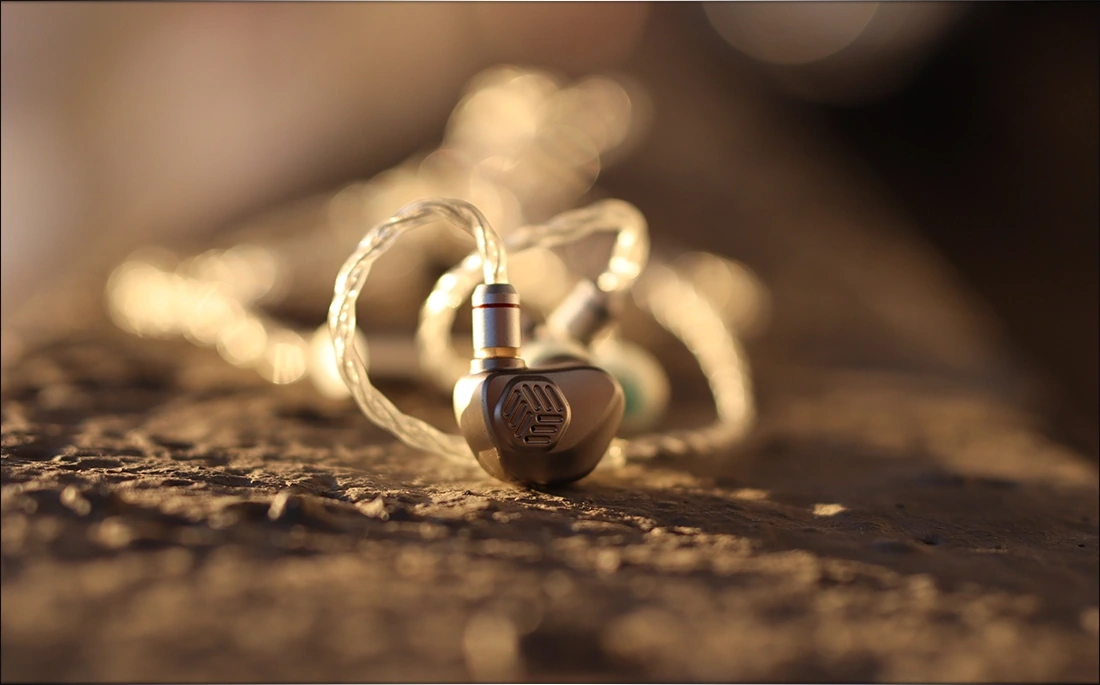 We have a clean and crisp midrange, but which is forward, and has a peak around 2-3kHz, giving it a coloration, it sounds extremely open and clean, but also thin and forward. Female voices are much better than male voices when using AM850mk2, because it gives female voices a sweet and pleasing presentation, so my best guess is that the engineers tuning it were fans of anime-related music, which sounds just sublime on AM850mk2 and follows the kind of signature and tuning we've seen on IEMs like Kinera H3 and Kinera Freya. We typically refer to this presentation as ACG or Anime – Cartoon – Gaming or Animation, Comics and Games. Music from this style includes the likes of Mori Calliope and Hololive artists / VTubers, which are super popular in Asia and even the rest of the world at the moment. 
We also have a somewhat strong lower treble on AM850MK2, but it is not a fatiguing style, and instead it is just somewhat uplifted, but smooth and rolls off gently, resulting in a fatigue-free and clean treble that's never too much for my ears. In some ways, AM850 MK2 manages to be bright and open, to have a good impact, and a sweet female voice tuning, but it also steers away from being fatiguing and harsh, metallic or too sharp. 
Comparisons 
Astrotec AM850 MK2 vs Dunu Falcon PRO (169 USD vs 220 USD) – We have two different IEMs as Falcon PRO is open-back, and AM850 MK2 is closed-back. The general feeling is that Falcon PRO is larger, so AM850 MK2 is more ergonomic and more comfortable. On the other hand, we have a different signature, Falcon PRO is super warm, full and thick, while AM850 MK2 is brighter, sweeter and cleaner, but also thinner. Both have a good resolution, but Falcon PRO is much wider in the soundstage, while AM850 MK2 has a much more beautiful presentation of female voices, especially the kind of female voices you hear in anime – related music (you really need to check out Vtuber songs like the works of Karen / Mori Calliope). 
Astrotec AM850 MK2 vs KBEAR Aurora (169 USD vs 169 USD) – We have a smaller shell, and a lighter shell as well with AM850 MK2, which is easier to wear and enjoy. The default cable is also better on AM850 MK2. The overall clarity and resolution is comparable between AM850 MK2 and Aurora. The overall tuning is more natural on Aurora, which although also fairly bright, is warmer, and more natural. The overall tuning is much sweeter, cleaner and more midrange forward on AM850 MK2. The stage is wider on Aurora. 
Astrotec AM850 MK2 vs 7Hz Eternal (169 USD vs 249 USD) – The comfort is better for AM850 MK2, which has a more ergonomic shape, lower weight, and smaller IEM shells. The drive factor is better on Eternal, which is easier to drive, but AM850 MK2 offers better passive noise isolation. The sonic presentation is actually quite different, to the point where I'd say they are polar opposites. I can actually only enjoy ACG music through AM850 MK2, as it is super sweet and bright sounding, but Eternal is also a one-trick pony that sounds full, deep, but smooth and lush, to the point I'm mainly listening to rap or hip-hop and music that doesn't have female voices or much information in the higher registers with it. The detail and resolution is better on AM850 MK2 which is more revealing, but the soundstage is wider on 7Hz Eternal. 
Value and Conclusion
With a price tag of 169 USD, Astrotec surely knows how to hold a tradition, and they designed an IEM with superb price / performance ratio once again, AM850MK2 being a step in the right direction when it comes to what you can offer for a pocket-friendly price.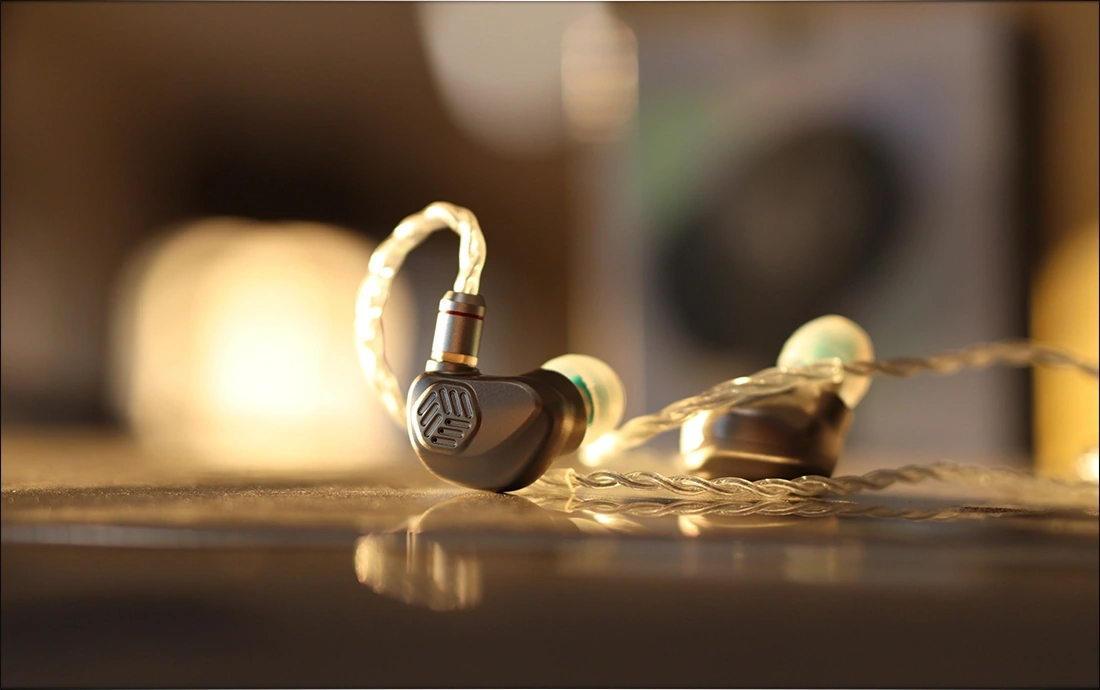 If you're looking for a high-quality IEM with good comfort, super ergonomics, good, clean V-Shaped sonic performance, and with tuning options, Astrotec AM850 MK2 is a fully recommended option. 
Product Link
You can grab one from www.amazon.com here: https://amzn.to/3eY9gol
If you're in the UK, you can grab one from www.amazon.co.uk here: https://amzn.to/3RPT5rS
And if you're from Europe, you can grab one from www.amazon.de here: https://amzn.to/3LovXy8
---
---
--- Please remember to stay safe, and always have fun while listening to music!---
 - If you have a dime to spare, and donate, to help us with electricity and work expenses, it would make my day much brighter, as it would help me improve things around the website and increase the frequency of my posts - 
---
Full Playlist used for this review
We listened to more songs than those named in this playlist, but those are excellent for identifying a sonic signature.  PRaT, Texturization, Detail, Resolution, Dynamics, Impact, and overall tonality are all revealed by those songs. We recommend trying most of the songs from this playlist, especially if you're searching for new music!
https://www.youtube.com/playlist?list=PL_cjBXGmwSHSdGcwuc_bKbBDGHL4QvYBu
--- Contact Us ---






---
---