iBasso DC06 Dongle DAC AMP – Square Performance
iBasso DC06 is a 119 USD Dongle DAC / AMP, with Dual ES9219C DACs, 320mW in 32 OHMs, Balanced output and support for decoding MQA as well as DSD up to 256x. It will be compared to other popular Dongle DAC/AMPs in the price range including ddHIFI TC44C (119 USD), Hiby FC5 (159 USD), and Shanling UA2 (85 USD).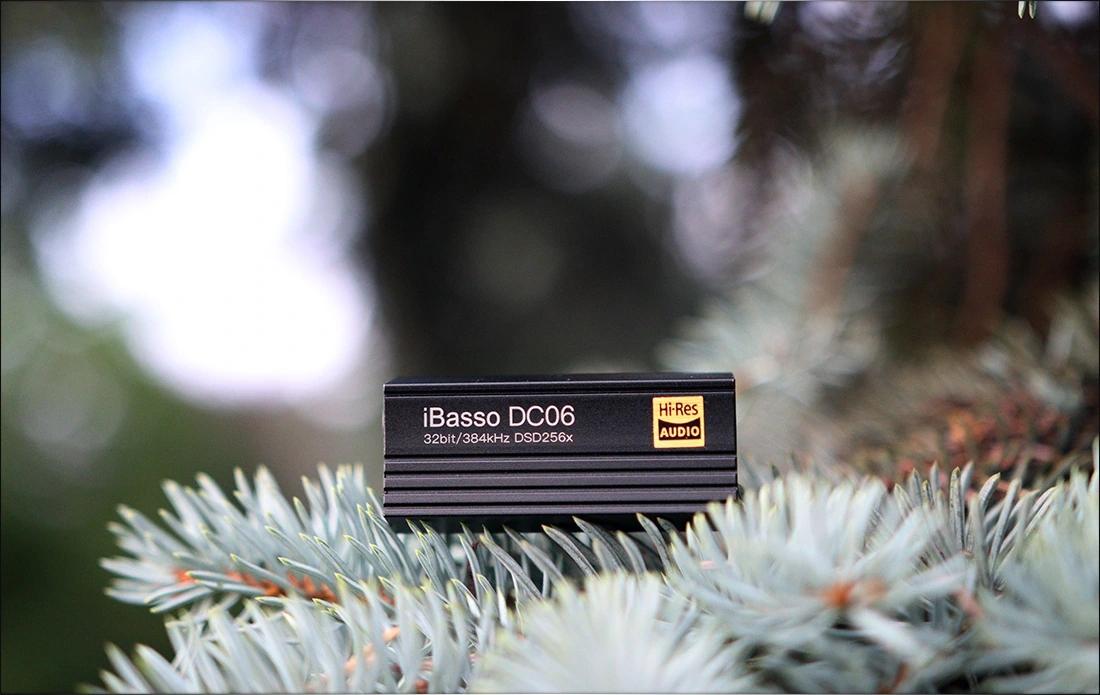 Introduction
While focusing on amazing music players like DX300 and DX240, iBasso also tired to offer the best of their sonic world to music lovers who don't want to get a whole DAP, by creating their DC line of dongle DAC/AMPs. We reviewed the older DC DAC/AMPs before, so DC06 is a full upgrade over the other ones, and if you're curious about iBasso, they're in top 5 best audio companies out there, both as far as the quality, but also as far as the price / performance ratio and support for their products goes. They offer more updates, for longer and have better support for their products than FiiO, Sony, or other companies, and have launched products with less known issues as well, in an overall sense offering a performance and experience similar to Astell & Kern, but for a more affordable price. You can grab iBasso products from any reputable seller, but also from Amazon, where you're covered by both their outstanding warranty, but amazon protection too.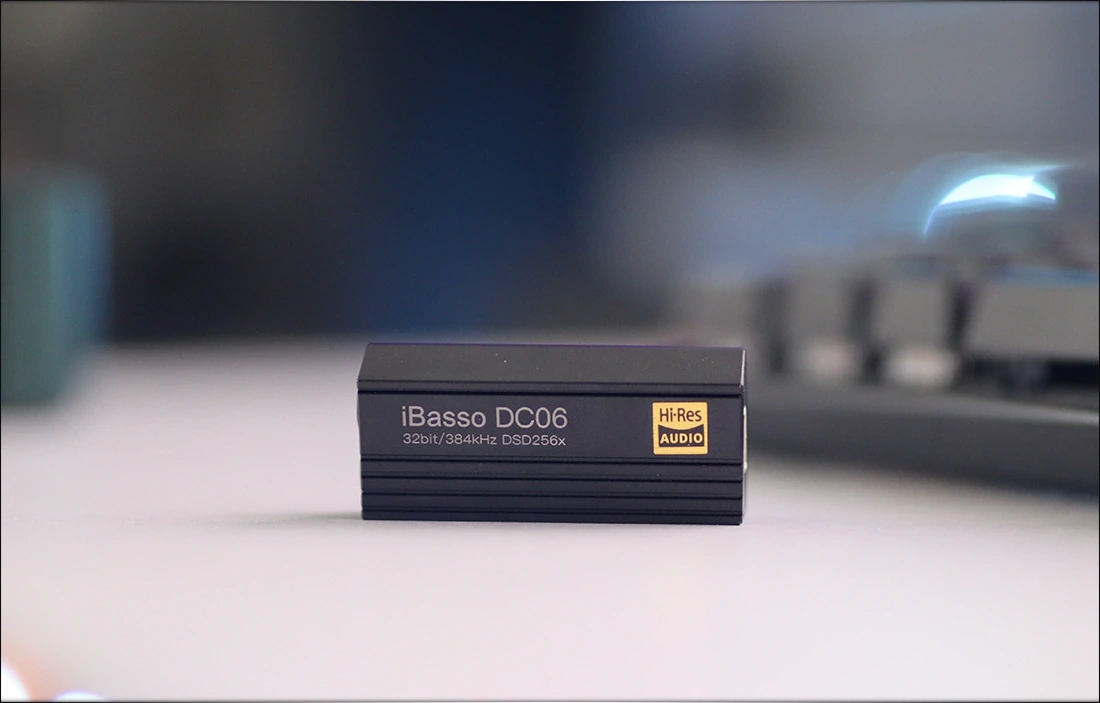 It should be noted that I have absolutely no affiliation with iBasso. I'd like to thank iBasso for providing the sample for this review. This review reflects my personal experience with iBasso DC06. Every opinion expressed is mine and I stand by it. The purpose of this review is to help those interested in iBasso DC06 find their next music companion. 
Product Link
You can grab one from www.amazon.com here: https://amzn.to/3PKJD8j
If you're in the UK, you can grab one from www.amazon.co.uk here: https://amzn.to/3PKrnM6
And if you're from Europe, you can grab one from www.amazon.de here: https://amzn.to/3PIgE53
Build Quality/Aesthetics/Features
At the physical level, DC06 is a simple, yet practical dongle DAC AMP with one USB Type-C input, and a detachable cable, and with two headphone outputs, one in 3.5mm single ended shape, and one that's a 4.4mm balanced headphone output. Putting in more research and development, iBasso designed the new DC06 to utilize the dual ESS ES 9219C DACs better than ever before, and with a circuit designed around them, to oiffer a Turbo Boost AMP section.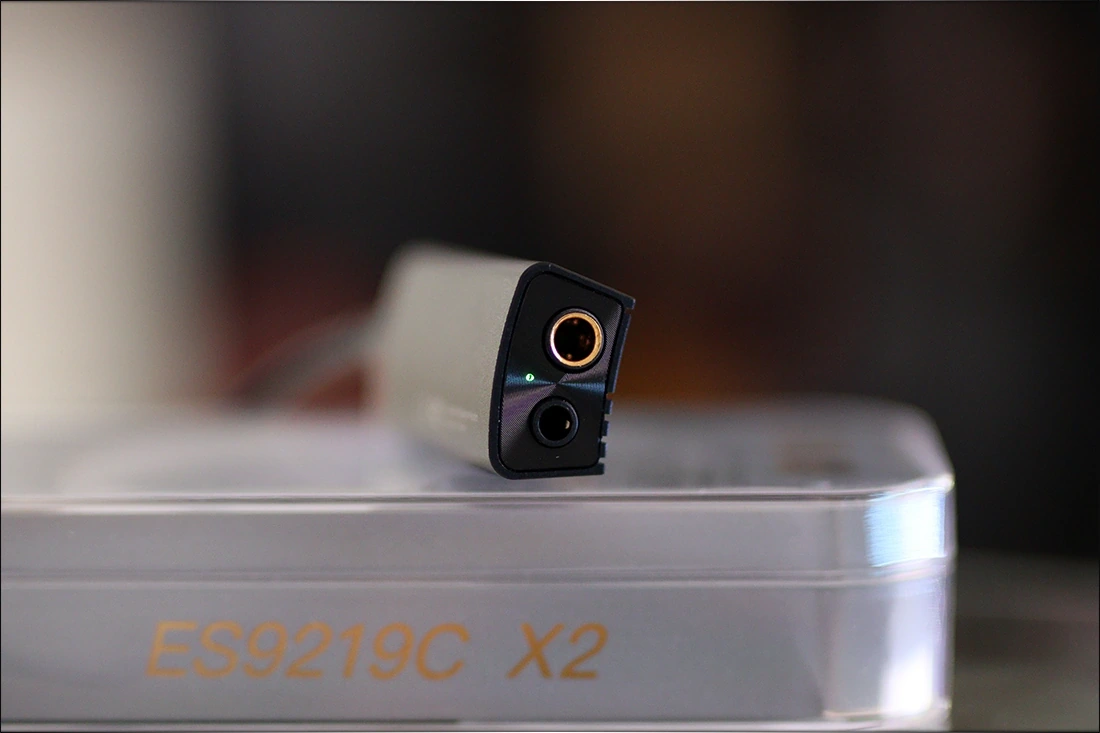 While this sounds complicated, it is actually pretty simple, and the circuit uses a DC-DC converter, a low noise charge pump, and an LDO to build a separate power supply circuit for the AMP circuit. This is similar to the way iBasso DX320 uses two batteries, one for the AMP part and one for the digital operation part. Speaking of the output power, DC06 has a huge 320mW power output into 32 OHMs, and a Signal To Noise ratio of 123 dB. 
To keep track of all the data samples it supports, DC06 is equipped with an NDK Femtosecond Oscillator that reduces the phase noise and offers a super accurate clock reference for the DAC. For those who hold a special place for MQA in their hearts, DC06 has support for MQA 16x unfolding and while 2X is unfolded by software, 8X is unfolded by the DAC. Everything is plug and play for DC06. There's an LED indicator that shows whether DC06 is currently on standby, or if the file playing is DSD, PCM or MQA, with Blue for DSD, Green for PCM and Magenta for MQA.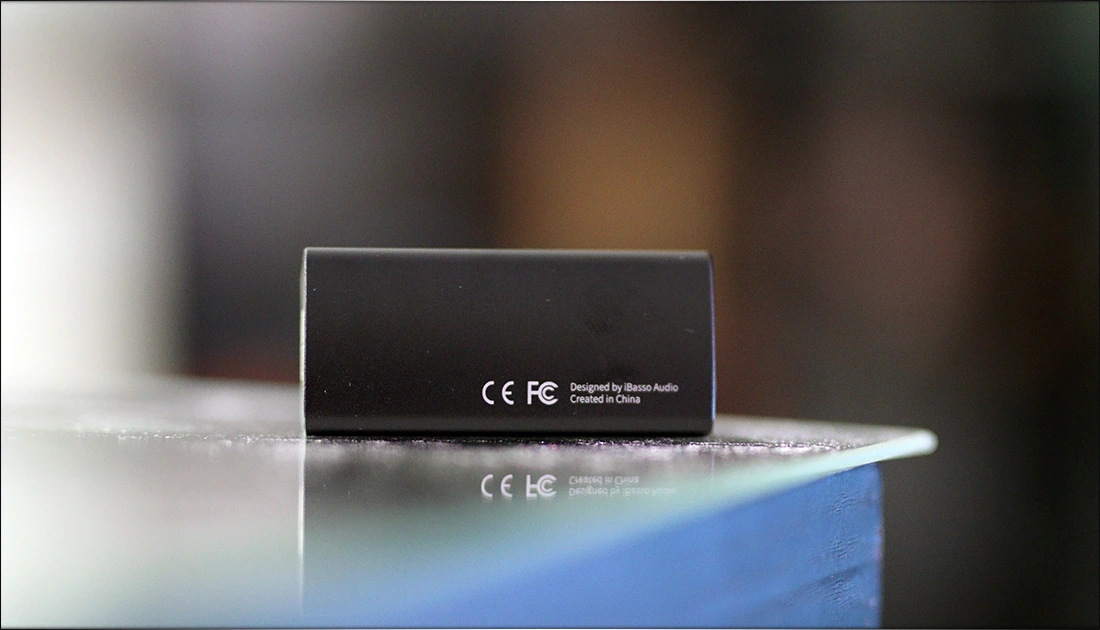 The Type-C input works with all Android and Windows machines I tested DC06 with, and it is generally a hassle-free experience. There are no volume buttons on it, so the only way to control the volume is from Windows or Android. Although iBasso recommends installing the driver, DC06 works just fine with my PC without any driver and is simply plug and play. I noticed no delay while playing music or movies or sound through DC06. You can install UAC volume, a dedicated app that allows DC06 to achieve a more granular volume control, and a lower noise floor than your average smartphone can pull. 
Sound Quality
To get an idea of how DC06 sounds like, I have paired it with a large selection of headphones and IEMs, including Sivga SV023, Sendy Audio Peacock, Xenns Mangird Tea 2, 7Hz Eternal, IMR Dark Matter, Ambient Acoustics MAD24, and Lotoo LE-M1, along with headphones like HIFIMAN Edition XS and Avantone Pro Planar. DC06 generally has more than enough power for all of those, and has a really clean and natural sound, but it has a very low background noise and noise floor too. Somehow, despite its somewhat high impedance on paper, of about 0.5 OHMs over the balanced output, and 0.3 OHMs on the single ended output, you don't get much hiss. The single ended output is indeed a bit lower in dynamics and lower in quality, but also slightly lower in noise floor compared to the balanced output.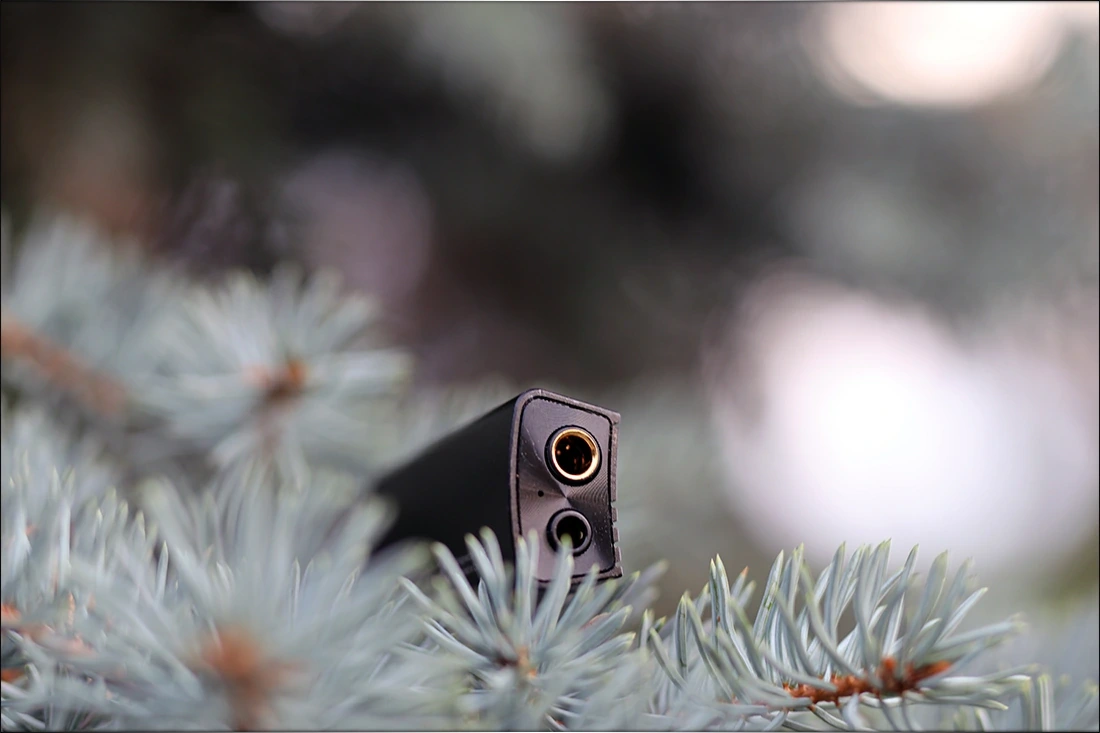 If you're looking for a sonic signature, iBasso DC06 can be described as really engaging, dynamic and forward sounding. It is like a tiny bit of DX320, and this is in every way possible. I'm also reviewing Lotoo PAW S2, Questyle M15, and have a TON of other dongle DAC AMPs on my desk, to do quick switching to say this, but DC06 is super impressive. The sound of DC06 has the best bass extension, best impact and dynamics I've heard for the price range. It can safely drive both IEMs and headphones, there's absolutely zero noise and distortion. 
DC06 is super impressive when it comes to presenting a deep and clean bass with good texture. While it is not as warm as TC44C, it has a strong and bold bass that doesn't add or take away from the song, rather allowing you to hear heavy songs as heavy, and lighter songs as light and snappy. The bass has outstanding extension, and if you generally fear that your dongle DAC / AMP might sound underpowered, DC06 has got you covered. iBasso really took some of that DX320 sound and implemented it in DC06, giving it a super delicious low end. 
The midrange of DC06 is where the magic actually happens though, and it presents music in a really beautiful fashion, with superb impact and dynamics, and superb soundstage too. DC06 has a wide and deep stage, with a pretty rounded presentation, and a very musical and organic midrange. If you've read my Opus #2 review, I always loved how organic it was, so I have to mention that DC06 captivates that organic, natural sound as well. 
The treble of DC06 is clean, sharp and vibrant. The treble extension is super good, and it can easily reach 16-18kHz if your headphones and music can too. DC06 is good at revealing micro details, and although it costs just 119 USD, it has the resolution and detail comparable with most midrange DAPs. It will be interesting to see how iBasso's new DX170 fares against DC06. 
Comparisons
iBasso DC06 vs ddHIFI TC44C (119 USD vs 119 USD) – The battle is fair between TC44C and DC06, as both have exactly the same price. The overall build is similar, TC44C looking a bit more fun aesthetically. The driving power is better on DC06 which can drive harder and heavier headphones with ease. The distortion levels are similar. The overall resolution and detail, clarity and impact are all slightly better on DC06, which is more resolute, more forward and more dynamic, but TC44C is considerably smoother and thicker, warmer and has a specific tuning that people seem to love and enjoy. 
iBasso DC06 vs Shanling UA2 (119 USD vs 85 USD) – We have a tight competition here because UA2 is Shanling's best portable DAC/AMP designed to date. The overall presentation is similar in terms of control and distortion, both being quite good, but DC06 has better actual driving power and better impact. The midrange is more organic and smoother than UA2, which can sound digital with some glare in comparison. The bass has better impact and depth on DC06. Both make good options, but DC06 is a bit better than UA2 as a portable DAC/AMP if you want a more dynamic and forward sound. 
iBasso DC06 vs Hiby FC5 (119 USD vs 159 USD) – Quite surprising, DC06 actually is a bit better than FC5 in terms of dynamics, resolution and impact. Especially when both are paired with high-end IEMS and Headphones, DC06 shows a better overall driving power and control. Both are about the same size, DC06 grows hotter during usage than FC5. Both are great options, but DC06 is more affordable than FC5, and easier to recommend as well. FC5 is a bit thicker and warmer, better if you want a slightly smoother treble, while DC06 is more forward, more aggressive and more revealing. 
Value and Conclusion
In terms of value, iBasso DC06 has superb value. It has super nice power output, superb sonic performance, it is plug and play, and has support for MQA, DSD and Hi-Res PCM files. It has both a single ended output and a balanced output, with low background noise and low background hissing.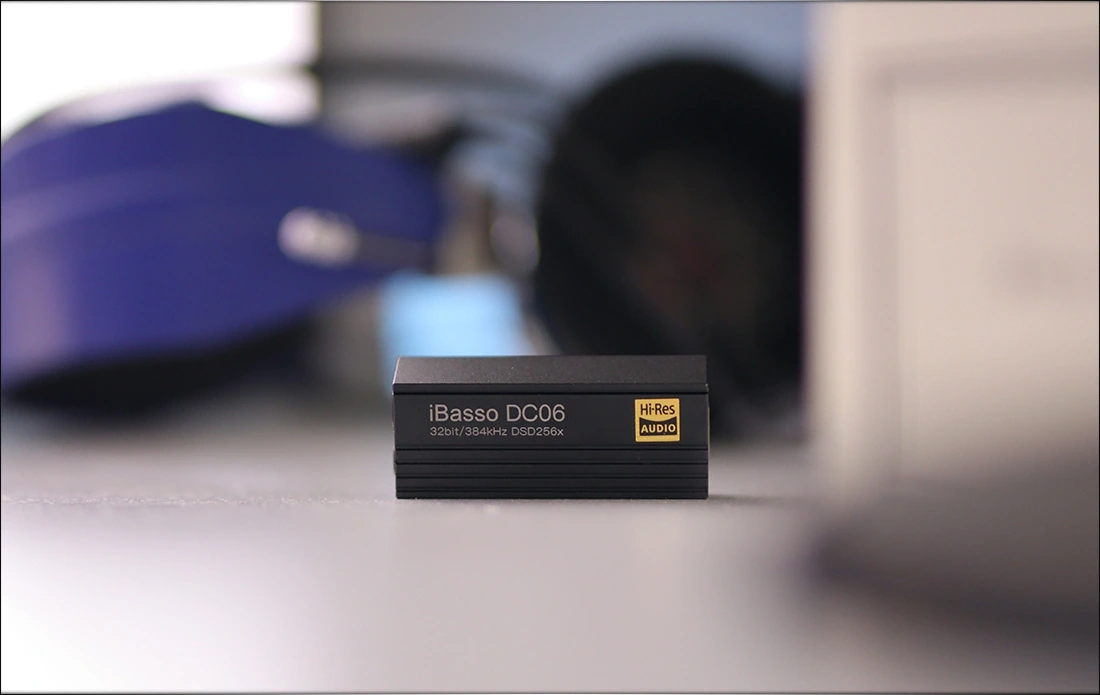 At the end of the day, if you're looking for one of the best price / performance ratio DAC / AMPs / Dongles with a super natural, clean sound with excellent staging and instrument separation, I fully recommend iBasso DC06, for both those looking for an MQA capable DAC/AMP, but also for those who only listen to PCM Hi-Res files, or would use DC06 as a soundcard.
Product Link
You can grab one from www.amazon.com here: https://amzn.to/3PKJD8j
If you're in the UK, you can grab one from www.amazon.co.uk here: https://amzn.to/3PKrnM6
And if you're from Europe, you can grab one from www.amazon.de here: https://amzn.to/3PIgE53
Packaging
First things first, let's get the packaging out of the way: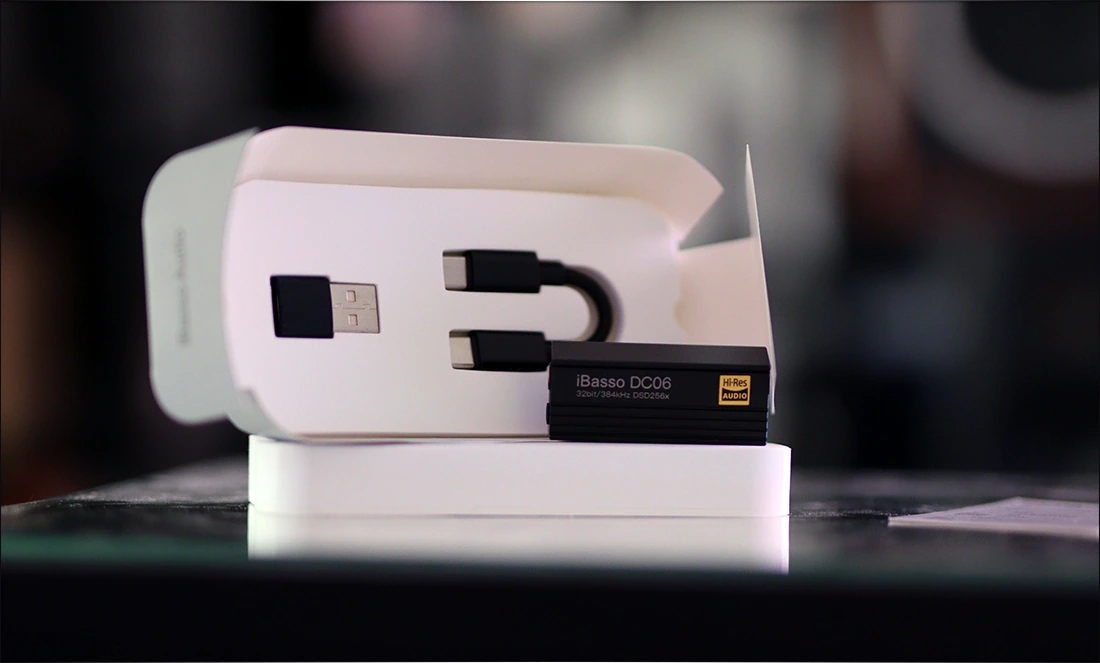 DC06 is a much more minimalistic product than iBasso DX300 or DX240, so it comes with a much smaller and simpler package, similar to iBasso DC05. The package includes: 
iBasso DC06 dongle DAC AMP 

Short Type-C to Type-C Cable

USB Type-A Adapter

Manuals
---
---
--- Please remember to stay safe, and always have fun while listening to music!---
 - If you have a dime to spare, and donate, to help us with electricity and work expenses, it would make my day much brighter, as it would help me improve things around the website and increase the frequency of my posts - 
---
Full Playlist used for this review
We listened to more songs than those named in this playlist, but those are excellent for identifying a sonic signature.  PRaT, Texturization, Detail, Resolution, Dynamics, Impact, and overall tonality are all revealed by those songs. We recommend trying most of the songs from this playlist, especially if you're searching for new music!
https://www.youtube.com/playlist?list=PL_cjBXGmwSHSdGcwuc_bKbBDGHL4QvYBu
--- Contact Us ---






---
---