Kinera Freya – Lavish Beauty & Natural Sound
I'm doing a review on the most beautiful IEM I have ever seen, and it actually sounds really good! Kinera Freya is provided by HIFI GO, and this is priced at about 250 USD. It has 3 Balanced Armature drivers, and one dynamic driver, and will be compared to Mangrid Tea, Jomo P3 Percusion, and oBravo Cupid Planar IEMs. For the pairing part of this review, I will be going with iBasso DX300, Hiby R3 PRO, and HIDIZS AP80 PRO.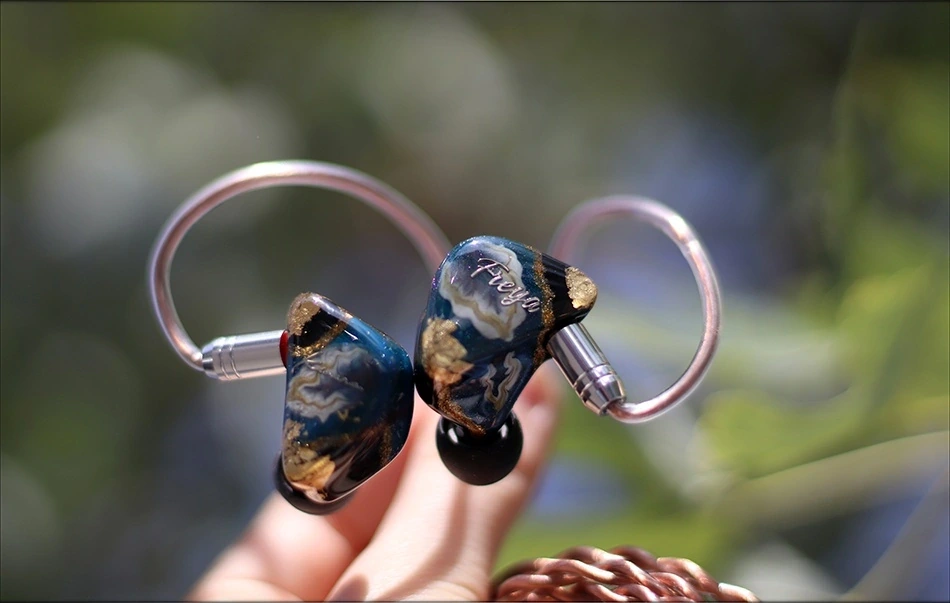 Introduction
If you don't know who Kinera is, that's much better for you. It is a company that has a somewhat dark history behind, as they had some models in the entry-level price range that had a really specific signature. All those models were really liked by some while other people were really against them, as they had a really colored sound. This being said, the company kept growing, kept trying and nowadays they are nailing it with the newer models. I totally can vouch for Hifi GO though. They are the kind of company that provides excellent products, and warranty to their customers, even overseas ones. There are very few companies that provide the kind of service Hifi GO do, and I totally recommend considering getting your audio dose of happy from them whenever possible. 
It should be noted that I have absolutely no affiliation with Kinera or Hifi GO, I am not receiving any incentive for this review or to sweeten things out. I'd like to thank HIFI GO for providing the sample for this review. Every opinion expressed is mine and I stand by it, the purpose of this review is to help those interested in Kinera Freya find their next music companion. 
Product Link
You can always get your Kinera Freya from here: https://hifigo.com/products/kinera-freya-quad-hybrid-iem-1dd-3ba-drivers-in-ear-earphone
Packaging
First things first, let's get the packaging out of the way:
Normally, I am not a fan of unboxing of IEMs. Often we see a very bland and simple package, but then once in a while comes a company that walks more than the extra mile. Walks like half the world to bring you the best stuff right out of China. 
Kinera is made in China, and I can happily say that besides being beautiful, Freya also has a really kick ass package. 
We're looking at having both an adapter from Type-C , and one from Lightning (for iPhones). As far as I could tell, the one for Type-C is passive or passthrough and it works only if your phone can output audio through type-c, which is mostly limited to some Huawei and Google phones. 
There are so many tips, a beautiful carrying case, and what I can probably call the most beautiful cable I've seen below 300 USD. 
Build Quality/Aesthetics/Fit/Comfort
Starting with the build, the Freya looks like a piece of expensive jewelry. There's something about the colors chosen, combined with the exotic models that makes me wonder what type of company it would have been if it designed luxury cars. 
The IEMs are on the larger side, and while they fit my ears perfectly, and literally like a glove, I can feel them while I'm wearing them. I have to use the smaller tips included, rather than my usual mediums, to get a good isolation and comfort. They leak very little and isolate well from the outside noise, up to 20 dB of passive noise isolation. 
The cable is on the thicker side, and slightly tangle prone, but it is not too heavy and conducts no noise. I would have expected the Freya to be a bit sensitive to hiss, but in reality, they are perfect with most sources. They are easy to drive, and anything from the entry-level line of a company, like the BTR5 will be just perfect. 
I love the fact that there's no driver flex, and their overall comfort, and while the package is rich, I actually won't give them my final thumbs up for the package, but instead do it for their ingenious design. 
Youtube Video 
Sound Quality
Freya is slightly less sensitive to tip rolling than the average IEM. It is also best listened to loud and extremely loud, while quiet and medium they can sound a bit colored with a strong midrange hump, some sub-bass rolloff, and with a smooth treble. Listened up loud, the sound gets more balanced and colorful. The dynamics are actually pretty good, and the detail is fair. I will be describing their sound listened loud, mostly with rock and metal music, and with high-end sources. It takes a while when placing the Freya in and getting used to their sound, and this is not burn-in, but rather the time it takes my brain to adjust to their signature. 
Starting with the bass, the strongest part is the bass and the upper bass, while the sub bass has slightly less expression and less extension. The bass is generally natural, with a natural decay, and a good punchy presentation. There's enough bass for most metal, rock and punk. It can be enough for pop and dubstep too, but rap listeners may be looking for a more thunderous presentation in the sub lows. They can move my head and make me want to dance with J-Pop and J-Rock, especially creations with thunderous sub-bass, like works of PinocchioP. 
I've seen a lot of critique given to their overall detail, but honestly, the presentation was never meant to appeal to detail heads, but rather to those looking for a really smooth and easy presentation. I am in love with all aggressive music I couldn't normally listen to. Freya makes things really interesting and fun again, so I would take them for a ride after a long day, but indeed, first thing in the morning, I mostly crave more detail. The midrange is emphasized all over, compared to what we're used to in the sub-300 USD price range, as most IEMs at that price are V-Shaped. Voices are forward, and are presented with a natural to smooth texture, and everything has a really smooth texture with no fatigue. 
I found the soundstage to be natural in both width and depth, and the dynamics favor rock and metal, so more compressed music. This is because their sound is forward int the mids and can compress the dynamics a bit for other music, but for rock and metal, things are simply beautiful. If you ever thought that some bands like Infant Annihilator were aggressive, you can now rest assured, Freya can make beautiful music out of Aron Kitcher's creations. 
The treble is smooth, pretty soft and it is the main reason people complained so much about Freya. Basically, with a V-Shaped treble, they would have sounded like most other IEMs and would had had a better resolution, and more detail. In the current state, Freya ends up having a relaxed sound, and a safe one that works nicely for pop and most euphonic songs without ever becoming fatiguing. To get an idea, please imagine that I generally can't listen to music while writing, but this entire review has been written while wearing and blasting music through them at loud volumes. 
Comparisons 
The main comparisons for Kinera Freya are Mangrid Tea, Jomo P3 Percussion, and oBravo Cupid. I could go on for days, since this is the price range where there are most competitive priced IEMs, but those three should reveal fairly well how Freya sounds like. 
Kinera Freya vs Mangrid Tea (250 USD vs 300 USD) – Mangrid Tea has a less interesting package, but it has a good comfort too. The overall differences in sound are in the midrange mostly, where mangrid tea is more balanced, has a more natural tonality for their midrange, and also a better sub-bass extension, with more treble sparkle. It is more engaging, more uplifting and more sparkly, where Kinera Freya is smoother, more lean-back, and easier to listen to for literally hours in a row. I would take Mangrid Tea for most of my listening if I'm not tired, but after a long day, Kinera Freya can be a really pleasing partner. 
Kinera Freya vs Jomo Audio P3 Percussion (250 USD vs 425 USD) – There's something about P3 that makes me want to grab it way more often than it is healthy for me. The best part about them is their bass, impact and overall resolution, combined with their punchy and dynamic sound. The package is a bit more interesting for Kinera Freya, but sonically P3 is really punchy, thicker, warmer, and more peppy in the treble. Kinera Freya is leaner, more easy, and less fatiguing. Once again, if I just woke up and want to go hype for the day, I would pick up P3, while if I'm tired and want ro relax, I'll go to Kinera Freya. 
Kinera Freya vs oBravo Cupid (250 USD vs 300 USD) – oBravo Cupid is pretty much the extremely bright and V-Shaped IEM, and comparing Freya to it is like comparing apples to other really different apples. They are both IEMs, and both have good comfort, but Freya is larger and harder to recommend to small ears. Cupid works well for all ears. Cupid has a really bright, sparkly and aggressive sound, where Freya is really relaxed. The detail is better on the Cupid, but Freya is much easier to listen to and enjoy, and really often it feels like Freya was designed for girls who want to enjoy high-end audio without all of the aggressive edge that most IEMs typically have. The aesthetic may be part of this as well. 
Pairing 
The main pairings I got going with Freya are iBasso DX300, Hiby R3 PRO, and HIDIZS AP80 PRO. All of those have an excellent price/performance ratio and made me realise some things about Freya.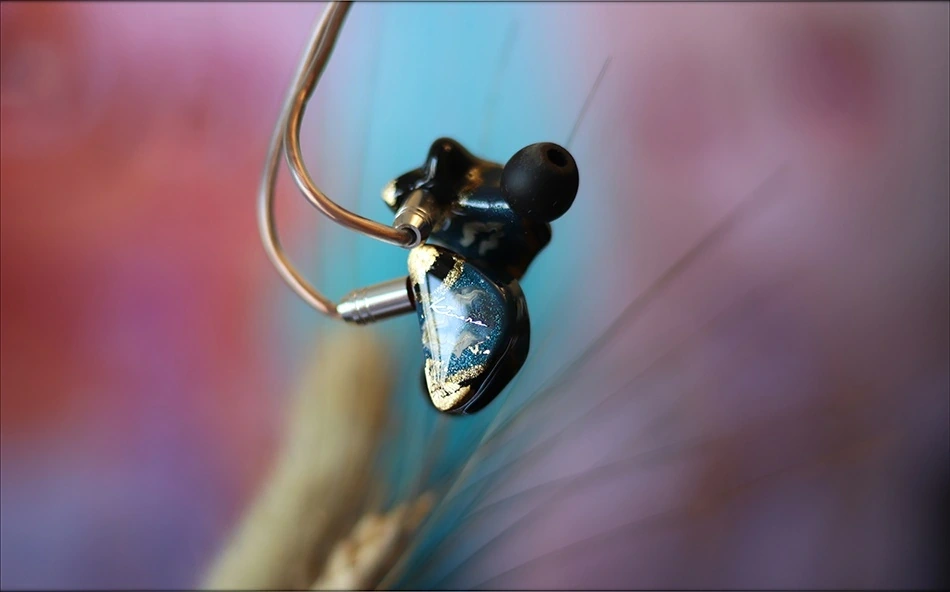 They are generally easy to drive and a bluetooth receiver like BTR5 should do just fine, and they can typically be driven out of your average smartphone too. 
Kinera Freya + Hiby R3 PRO (300 USD + 200 USD) – R3 PRO has just the right amount of bass, sub-bass, and dynamics to make Freya go hip hoppy hop. The trick here is the MSEB EQ which brings a ton out of Freya, as it has enough headroom for you to pull back the midrange and bring forward the sub-bass and the treble. There will be no distortion and happily this means that the end sound will be clean and crisp, but you'll have to make some effort and play with MSEB to find the right tuning for Freya. I would start by adding sub-bass and treble (first one or two sliders and last one or two from top to bottom)
Kinera Freya + iBasso DX300 (300 USD + 1200 USD) – DX300 has been an interesting experiment to see whether Freya would end up sounding good and nice without any EQ, as long as the source was good enough. Oddly enough, it still took me a while to get used to Freya, but I was able to enjoy it out of DX300 for more than five hours in a single go without EQ'ing the pairing at all. I actually indulge and delight in their smoother signature, but I have to admit, that was a lazy day and I felt like having a relaxing sound. 
Kinera Freya + Hidizs AP80 PRO (300 USD + 200 USD) – AP80 PRO has a nice trick up its sleeve, and it is also the MSEB settings powered by Hiby. the pairing sounds nice as it is too, and after ten to fifteen minutes, I also got used to the sound, but I can jump right into this DAP and power up some settings to give Freya a more even sound, and with Hiby's Magic, I am able to enjoy this IEM with a new life in it. 
Value and Conclusion
The value of Kinera Freya is not quite as good as that of other IEMs, especially those that have a more generic signature. This is because I can easily recommend something tuned for your average listener, and you know something more typical will sell well on the second hand market, while Freya is a unique personal experience. 
The package alone should account for them having a fairly good value, despite the IEM being pretty specific tuned. You get a better looking carrying case, and more extras than with most IEMs in this range, and that hexagonal box is a thing of beauty by itself as well. 
The comfort is great, and they fit my ears like a glove, but I can feel that I'm wearing the Freya. I am not sure how they would fit for someone with smaller ears, and I recommend them to you if you have medium or larger ears. 
The sound is specific, smooth, fatigue-free, easygoing, easy to enjoy, and in my honest experience not bad with detail and clarity. 
At the end of today's review, if you want to own one of the most beautiful IEMs out there, something that looks like a piece of jewelry, if you want to have a unique experience, and if you're not into listener fatigue, Kinera Freya will be happy to help with your musical experience. 
Product Link
You can always get your Kinera Freya from here: https://hifigo.com/products/kinera-freya-quad-hybrid-iem-1dd-3ba-drivers-in-ear-earphone
---
---
--- Please remember to stay safe, and always have fun while listening to music!---
 - If you have a dime to spare, and donate, to help us with electricity and work expenses, it would make my day much brighter, as it would help me improve things around the website and increase the frequency of my posts - 
---
Full Playlist used for this review
We listened to more songs than those named in this playlist, but those are excellent for identifying a sonic signature.  PRaT, Texturization, Detail, Resolution, Dynamics, Impact, and overall tonality are all revealed by those songs. We recommend trying most of the songs from this playlist, especially if you're searching for new music!
https://www.youtube.com/playlist?list=PL_cjBXGmwSHSdGcwuc_bKbBDGHL4QvYBu
--- Contact Us ---






---
---