Astrotec AM850 – Vivid Presentation
Astrotec is a less known IEM producer from China, who comes to the 100$ IEM market with a full-metal body IEM, with a nice cable, and a few other bells and whistles, standing against some of the titans of this market, like iBasso IT-01, which we just reviewed recently. 

Introduction

We are intrigued when a new company from China comes to the market with an interesting product, as most of times they have lots of surprises in store for their fans, iBasso having set a clear example of how good a product can be even if it comes from China. Astrotec isn't quite that known yet, but they're slowly gaining momentum as their latest IEMs are more and more spoken about by reviewers and people who already fell in love with their products. 

It should be noted that I have absolutely no affiliation with Astrotec, I am not receiving any incentive for this review or to sweeten things out. This review is not sponsored nor has been paid for by Astrotec or anyone else. I'd like to thank Astrotec for providing the sample for the review. The sample was provided along with Astrotec's request for an honest and unbiased review. This review will be as objective as it is humanly possible, and it reflects my personal experience with Astrotec AM850. Every opinion expressed is mine and I stand by it, the purpose of this review is to help those interested in Astrotec AM850 find their next music companion.
Packaging

First things first, let's get the packaging out of the way:


AM850 comes in a slightly different package than we're used to seeing from China, this time with a larger than typical cardboard box, caged by a thinner paper which includes the specifications of AM850. The message Astrotec provides, while maybe a tad funny, is also honest.

The IEM tips are seated in a fine-cut and well-polished metal holder which has the Astrotec name written on it. There are Ear Hooks provided in the package, and although we never used those, we find them a good addition for users who prefer using them. 
ASTROTEC AM850 earphone
Aviation audio converter
6 pairs of silicone eartips
1 pair of foam eartips
Carry leather case
1 pair of earhook
Technical Specifications
Driver: 10 mm
Resistance (ohms) / 1 kHz: 60 Ω
Maximum input (mW): 12Mw (IEC *)
Frequency response (Hz-kHz): 10Hz-40 kHz
Rated power (mW): 3Mw
Sensitivity: 110Db / 1mw (S.P.L at 1 KHz)
Headphone plug : 3.5mm
Wire length (mm): 1.2 ± 0.3mPU silver plated wire


Build Quality/Aesthetics/Fit/Comfort

Starting with the build quality, Astrotec AM850 is a full metal-body IEM with an excellent build quality all around, being built like a tank and looking like it could stand quite a bit of usage, even the rough type. The metal body is followed by a nice cable, which although is thinner than other IEMs's like iBasso It-01, looks pretty nimble, and inspires us with trust at the same time. 

The aesthetics are on AM850's side as we find their look to be a perfect equilibrium of style, elegance and professionalism, looking like they could fit with virtually any environment they'd be worn in. The little pin at the back of the IEM seems to give it more style than being a little kitsch. The cable stress relief seems to be doing its job quite well, and while the little red cut where the cable enters the IEM body seems to be more a design choice than it is a construction or a build feature, it also adds to the stylish aspect of AM850. 
The fit is, in one word, angelic. The IEM bodies are extremely small, nd this makes them fit all ears of all sizes very well, providing an excellent general feeling to the user. The tips are fairly nice and feel nice while being worn, and the flexible cables make up for an excellent usage in both straight-down and over-the-ear wearing styles. 
The comfort is quite amazing in general, and the IEMs themselves feel really nice, there's nothing bad to mention about them, as we didn't feel any driver flex or any nuisance while using them. 



Sound Quality

Astrotec AM850 is a IEM from the entry-level class, priced around 100 USD. FiiO X7mkii + AM03A has been used to drive it during the tests, along with other DAPs like iBasso DX200 and others we reviewed in the past. 

We applied a fair amount of burn-in to AM850, although we didn't feel any major changes in the signature with burn-in. 



The sonic signature can be described as open-sounding with a very vivid and dynamic presentation of music, a smoother musical note definition, with a fairly balanced signature, which is neither dark nor bright, being at the right sweet spot between the two. 

The bass is deep and reaches quite deep, having a nice rumble when the songs asks for it, providing a nice clear definition for each note and having a nice impact for songs that need it. This being said, the amount of bass relative to the amount of midrange and treble are fairly balanced, AM850 not being a basshead IEM, but rather a IEM that can be enjoyed by both a basshead and someone who favors a more balanced signature. 

The midrange is vivid and clear, with a clear tendency to sound crisp and clear, with excellent musical note detailing and definition, voices having a nice presentation and texturization. Textures and micro-textures are clean and have a nice definition to them, while the most important aspect I'd like to mention is that they don't have dips or peaks, being really well-balanced throughout the sonic spectrum, or at least sounding very balanced to my ears. This doesn't mean that they are linear or flat, but natural sounding, being very easy to listen to AM850, then take them off, then put them back in, without needing time to adjust to their signature. Detailing and dynamics are top notch, and all in all, the midrange is lovely and a pleasure to hear. 

The treble is quite well-extended, with an incredibly good extension for the price, and they are a tad on the smoother side, cymbal crashes being silky more than they are grainy, the whole listening experience being fairly fun and enjoyable even for those who are sensitive to treble. Those who seek out the ultimate treble won't find the brightest sound in AM850, but AM850 is still quite enjoyable either way as they provide an excellent amount of details and enough extension to be fun to listen to. 



Soundstage


The soundstage of Astrotec AM850 is another fun surprise as they present the music with a lot of width and a fair amount of depth, being fun to listen to, electronic music sounding wide, and metal music having the right amount of width and depth to be natural without feeling distant. The instrument separation is insanely good for the price, and although more expensive options do instrument separation better, AM850 is still quite amazing. 



Portable Usage


Astrotec AM850 is extremely portable, being fairly lightweight, quite comfortable and sporting a nimble yet pretty sturdy-looking cable that should stand a good beating while being taken on a walk or on a jog. The isolation is also fairly good, AM850 being isolating enough to provide freedom from the noisy streets of Bucharest on a typical business day, but if you're looking for the ultimate isolation, there might be other options that might isolate better.  

The only other part we feel we should mention is the carrying case, which doesn't really provide any protection for AM850, and we actually feel it might endanger them if transported in it, as although it is extremely elegant and good-looking, it is flexible, made out of leather and might place a strain on the part where the cable connects to the IEM body. This being said, this is extremely easy to fix, and we can understand why Astrotec chose to include such a stylish carrying solution with AM850, but we still felt it would be good to keep this in mind for transporting them. 

We also noticed that the cables are a bit prone to tangling, but nothing too serious. 

All in all, AM850 is quite portable and it is a fun IEM to take on a trip, being resilient enough along with comfortable enough to make the whole experience fun. 



Comparisons 

Astrotec AM850 vs FiiO F9Pro – F9Pro tends to have a deeper fit, along with more isolation from the outside noise, but they aren't more or less comfortable, both AM850 and F9Pro being golden in their comfort. FiiO F9 Pro comes with a much larger amount of accessories that might be useful than AM850, and F9Pro also has a better carrying case solution. The fit is over-the-ear only for F9Pro, thing which should be kept in mind, and the cables on F9Pro are not as nimble as AM850. The sound is quite similar between the two, the biggest difference being in the treble, where F9Pro is a bit peakier with a stronger treble than AM850, which is quite smooth. Extension both ways is excellent on both, and both have a vivid, vibrant, clear, clean and dynamic sound. 
Astrotec AM850 vs Westone UM1 – AM850 has a fairly brighter sound that can come through as more balanced, less laid back, less dark and closer to a natural sound. The details are better with AM850, as well as the general naturalness. The bass, on the other hand, is thicker and more satisfying on Westone UM1, being both harder with each hit, and providing a more visceral presence. The treble is smooth on both, but the amount of treble is much better on AM850, which also extends much higher than Westone UM1. The fit and comfort is at golden levels on both, along with their portability, both sporting not-exactly-the-best carrying case solutions. The build quality seems excellent on both, but AM850 has a full metal body, while UM1 is entirely made of plastic. The number of accessories included in the package is considerably higher with UM1, especially when it comes to the number of tips included. 
Astrotec AM850 vs Kinera H3 – The sound is more balanced on Astrotec AM850, with a fairly stronger balance throughout the whole spectrum. AM850 provides the listener with a larger soundstage, while H3 has a slightly deeper soundstage and a stronger instrument separation than AM850. The comfort is better with AM850, as H3 had driver flex for us, and the general package is similar for the two. H3 is very well built, and it has a hard carrying case, which might come in handy, along with what looks like a better cable than AM850, but H3's cable is a bit tangle prone, so it is a close score. 
Astrotec AM850 vs Simgot EN700Bass – EN700Bass is an interesting IEM to look at now, that we are looking at AM850. Starting with the build quality, both are made of metal IEM bodies, but AM850 is much smaller which leads to a much better comfort. The cable is much more tangle prone on EN700Bass, leading to a rather unpleasant experience with them compared to AM850. The carrying case is better on EN700BASS, but the overall package content is similar between the two. Since both have non-detachable cables, that part is a tie. The sonics are similar in tonality, but AM850 is cleaner, has better detail retrieval, better instrument separation and better musical note definition, while EN700Bass has a thicker general sound, with a darker background, while AM850 is much more energetic in the long run. 
Astrotec AM850 vs iBasso IT01 – iBasso IT01 makes an interesting competitor for AM850, as they provide a very very good IEM at 100$. Starting with the build quality, AM850 is a very tiny metallic body IEM, while IT01 is a plastic IEM with a larger shell. The cable is much thicker and seems to have a higher quality on IT01, and it is detachable as well, while AM850 has a more nimble cable, if this is important for portability. The sonics are quite a bit different, as IT01 has a considerably stronger bass, with more sparkle in the treble, and maybe a tad more definition, but besides AM850 having a different tuning, they both have an excellent level of details and dynamics, both being excellent IEMs sound-wise. The comfort is great on both, but because IT-01 has a larger IEM shell, AM850 might be a bit more comfortable in the long run. This doesn't stop both reaching golden levels of comfort though. 


Recommended Pairings

It should be noted that AM850 is a single Dynamic Driver IEM and it has less pairing issues than multiple-driver IEMs, which can have impedance issues, and such. 



Astrotec AM850 + HIFIMAN MEGAMINI – Megamini makes an excellent example of a device to drive AM850, as it provides a very vivid and clear sound for them, with a wide soundstage, and a great level of details. The sound is balanced and has a nice impact and dynamics to it, making Megamini an excellent pairing with AM850. 
Astrotec AM850 + Cayin N5ii – Cayin N5ii makes a great job with AM850, providing them with a very nice definition to their bass, a very rounded overall sound, and a very good instrument separation. Listening to Tidal from it is a real pleasure and the overall device combination is quite nice to use. 
Astrotec AM850 + Opus #1s – #1s is able to power AM850 with excellent strength and a bit more impact and dynamics, the overall feeling being that AM850 presents music very lively and with a good amount of emotion. 


Value and Conclusion

Astrotec managed to leave quite a good impression after our first meeting with them and AM850 leaves a very good overall impression, providing an excellent overall device for its price, with a very good comfort, build quality and sonic abilities. 


Priced at 100$, AM850 is a very nice IEM in the entry-level area, with a lot going on for it, with the only real downside being that it has quite a few competitors which make great competition to it, like iBasso IT-01 and FiiO F9Pro, both of which come with detachable cables and very interesting abilities. This doesn't mean that AM850 is obsolete by any means, as it has a different sound from IT-01 and it is priced more pocket friendly than FiiO F9Pro, but I'd like to remind everyone out there that there is a lot of fire going on within the 100$ price market. 

The accessories included with AM850 are quite good, and although the carrying case isn't quite that useful at first sight, it looks stylish and will surely be great for some people. The cables included aren't quite that thick, and are not detachable, but they are of good quality and we trust them to take a beating without giving up.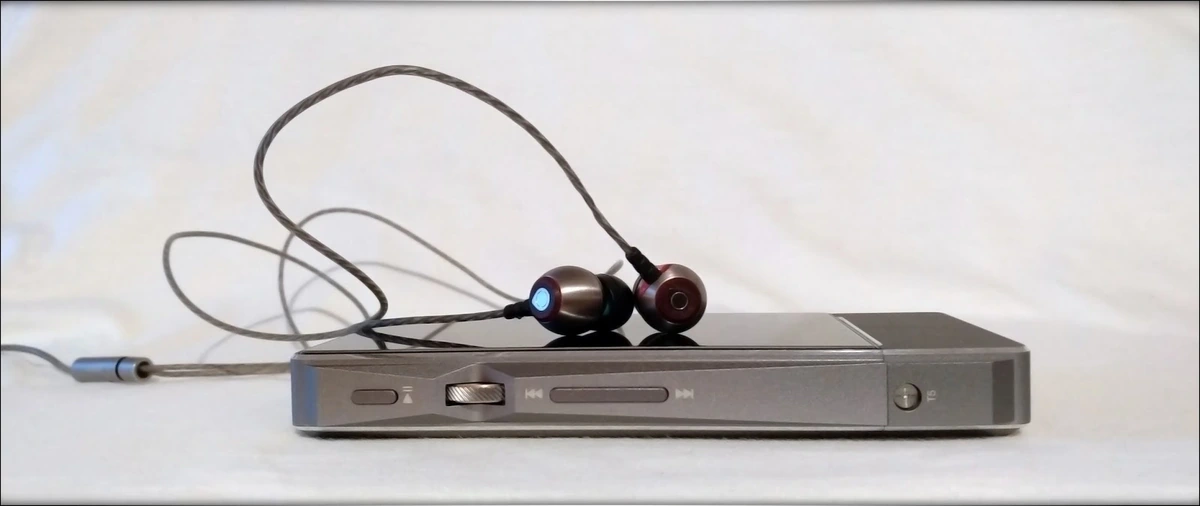 I find the sonics of AM850 amazingly good, with a very vivid and balanced representation, the treble being smoother and non-grainy, and the level of detail and textures is quite amazing. The fit and comfort makes another great plus for them, placing them in the golden comfort territory. 

If you're looking for a great inexpensive IEM with a lively and balanced sound, with a clear and vivid signature, fatigue-free yet detailed presentation, you should check out AM850 from Astrotec, as they provide a pretty good bang for the buck! 
---
---
--- Please remember to stay safe, and always have fun while listening to music!---
 - If you have a dime to spare, and donate, to help us with electricity and work expenses, it would make my day much brighter, as it would help me improve things around the website and increase the frequency of my posts - 
---
Full Playlist used for this review
We listened to more songs than those named in this playlist, but those are excellent for identifying a sonic signature.  PRaT, Texturization, Detail, Resolution, Dynamics, Impact, and overall tonality are all revealed by those songs. We recommend trying most of the songs from this playlist, especially if you're searching for new music!
https://www.youtube.com/playlist?list=PL_cjBXGmwSHSdGcwuc_bKbBDGHL4QvYBu
--- Contact Us ---






---
---