Kinera H3 – Treble'y Good
Kinera H3 is well known for their rather unique sonic signature, bright and energetic, for which it has also been criticized in the past. We take a closer look at Kinera's approach to music in their H3 In-Eear Monitor. 

Introduction
Kinera is a new company to the IEM scene, but they took everyone by surprise with their first entry-level IEM which was loved by all markets. Now they made H3, their first midrange level IEM, which promises to do a lot, and which shouldn't be taken lightly. Kinera's PR has been doing an amazing job, and they are known for fixing any issues that arise with their products, and for being extremely communicative with their fans and with the people who bought their products. 
It should be noted that I have absolutely no affiliation with Kinera, I am not receiving any incentive for this review or to sweeten things out. This review is not sponsored nor has been paid for by Kinera or anyone else. I'd like to thank Steve from Kinera for providing the sample for the review. The sample was provided along with Kinera's request for an honest and unbiased review. This review will be as objective as it is humanly possible, and it reflects my personal experience with Kinera H3. Every opinion expressed is mine and I stand by it, the purpose of this review is to help those interested in Kinera H3 find their next music companion. 
Product Link
You can purchase Kinera H3 from www.amazon.com here: https://www.amazon.com/Monitors-Kinera-Balanced-Armatures-Detachable/dp/B0749GPN3V
Packaging
First things first, let's get the packaging out of the way:


Kinera H3 comes in a basic package, enough to keep it safe from any kind of damage during transport. The whole package is made out of black cardboard, in which the IEMs come hidden in an excellent transport case. Next to it, you can find a 3.5mm adapter, and a flight adapter. 

Upon opening the carrying case that hides the IEMs, you can find a large selection of tips, and Kinera H3.

Kinera H3 is an acrylic IEM which reminds of custom-type of IEMs. They come with an amazingly good cable, which is quite thick and which feels quite nice. 

The selection of tips is also pretty good, providing two flavors of tips, each in three sizes. 
Build Quality/Aesthetics/Fit

Starting with their build quality, Kinera H3 looks very well-made, being an acrylic IEM which looks like a universal version of custom IEM (CIEM). They have a beautiful black plate on the outer side, with "Kinera" etched there in a silvery writing. The IEM body is slightly transparent, so you get to see the beauty of engineering Kinera built inside H3.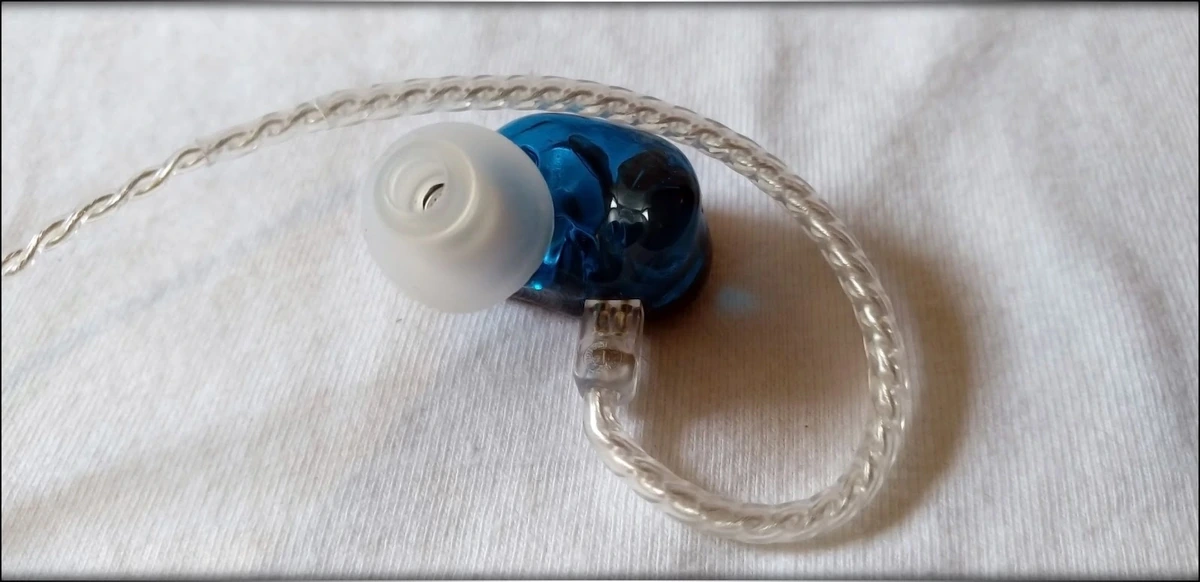 The cable has a guided rubbey part where it connects to the IEM, and it is detachable, relying on a 2-pin connector to attach to H3. The cable is not overly thick, being supple and easy to move, while the 3.5mm plug is gold-plated. The plug also features one of the most solid plug types I've seen with a IEM, being on the same level with the high-end ones that one can find with much more expensive IEMs. 

The IEMs feel very solid while in hand, and they don't look like they would scratch easily, or break. Kinera H3 is a 2xBA + 1xDynamic driver hybrid setup which should put together the advantages of both technologies, the clarity and precision of a BA, along to the naturalness of a dynamic driver. 

The fit and comfort is excellent, save for some driver flex, which doesn't bother every single user out there, but can be problematic for some. The IEM's shape is made to be ergonomic and comfortable, while the tip selection is very good. For the test I used Spinfit tips since my ears are most accustomed to those tips and their sound, but the tips included with H3 are quite nice and provide good seal along with pretty nice comfort. 

It should be noted that H3 doesn't feature a lip at the end of its bore, instead that part being slightly enlarged, thing which might seem scary at first, but I discovered that in all my time with them, the tip didn't slide off the bore once. Since I never had the rubber tip remain in my ear after I pulled them out, it can be said that the design works flawlessly for them. 


Sound Quality



Kinera H3 has a strongly defined character, with a tighter and very deep bass, a clear, vivid, yet recessed midrange, and a bright and energetic treble that gives a very vivid and lively sparkle to all music. 

The signature is extremely detailed and revealing, Kinera H3 being one of the most revealing IEMs I heard at the 100$ price range, provided one likes the sonic signature with an enhanced treble. The sonic signature is quite V-shaped with a strong emphasis on bass, and especially on the treble, Kinera H3 being quite excellent with records that are either too smooth, or which you'd like presented with an extra bit of brightness. J-Pop and K-Pop always sounds interesting, bright, vivid and lively, Kinera H3 providing one of the best presentations for this type of music. Electronic music also has excellent sparkle and a dance-inducing sub-bass that makes Kinera H3 quite the lively IEM. 



Bass



The sub-bass provides excellent rumble and impact, having exceedingly good extension for this price range, and being audible even at quieter listening levels. It never bleeds into the midrange, and it is resolving enough for H3 to be quite deep sounding yet extremely clear. The upper bass can be found less in amount when compared to the sub-bass and it is a bit higher in amount when compared to the lower midrange. Instruments have a fair weight to them, and the sub-bass of Electronic music is quite satisfying, while symphonic metal tends to be a tad lighter than I prefer, given the less relative upper bass and lower midrange. 


Midrange



The lower midrange is a bit recessed compared to the bass and sub-bass, giving the whole sound an ever so slightly thinner presentation than most IEMs at this price point, but it quickly recovers after 1kHz, providing very good force, vibrance, and power for the vocals, especially female vocals in J-Pop. There is a bit of a peak around 2-3 kHz which provides voices with excellent vividness, a tuning excellent for J-Pop and J-Rock, the female voices in J-Pop or K-Pop sounding especially sweet with Kinera H3. 



Treble



The treble of Kinera H3 is quite enhanced, graphs showing it 20dB above the midrange, and 10dB above the bass. This basically means that H3 will have a very strong and bright top end that gives cymbals a magical shimmer and vibrance which leads to an excellent presentation of music if you want it to sound bright and open / airy. The enhanced area is situated in the 6-8kHz area, being high enough for cymbals to not be entirely hot, but for them to be attractive. There is a trace of sibilance with some tracks, Kinera H3 being quite good at revealing sibilance if it was present in the track. All in all, the bright nature of Kinera H3 is one of its strong points, giving them a magical revealing ability, especially for its price point. Acoustic music, Electronic, and J-Pop / K-Pop sounds quite excellent with H3, while Metal and Classical can be a bit bright, especially with certain records. 



Soundstage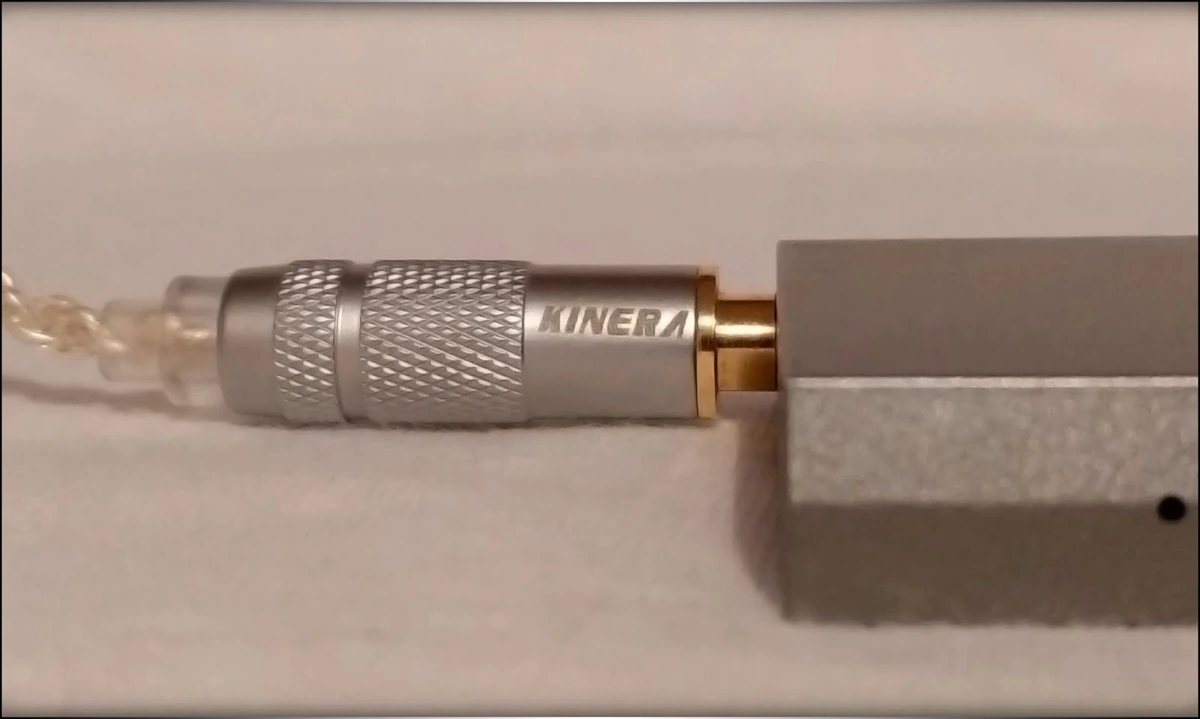 Kinera H3 has a fair soundstage, their signature being better at giving good instrument separation rather than giving them a large soundstage width and height or depth. Even so, they don't sound constrained, having a natural width and height. One thing H3 is quite good at, is their ability to position instruments properly directionally, especially in binaural records being easy to hear where a sound is coming from. All in all, they do a fair job for their price, their soundstage being overall fair and enjoyable. 



ADSR/PRaT



Due to their rather unique tuning, Kinera H3 has an interesting ability to give certain songs, especially those extremely dynamically compressed, a feeling that they are more dynamic and that they have a better ADSR than they have. With songs that already have a large dynamic range, H3 can over enhance it a bit, leading to a sound that has a bit too long decay in the treble, but since over 90% of my music collection tends to be dynamically compressed from quite dynamically compressed, to very dynamically compressed, to songs that almost no dynamic range, H3 tends to make a large part of it more enjoyable, making everything sounds a tad more "live" and less compressed, especially at quiet listening levels. Regardless whether it sounds like a nifty trick or an interesting approach, it works well with certain tracks. 



Portable Usage



Kinera H3 is a very easy to drive IEM that was thought to be used portably, and they provide excellent service in this sense, being light, having a good cable, and being very easy to drive, sounding great even from a smartphone. They tend to isolate the listener quite well from the outside noise, and H3 sits well in ears, the cable guides helping quite a bit with this. Over-the-ear wearing style also isolates the listener from cable noise, which is also called "microphonics". All in all, H3 is quite portable and a great IEM to take outside, or even to the gym being ergonomic enough to stay in ears while walking or even running. 
Select Pairings

Please note that for any pairing, the IEM has more impact on the final result than the DAP, the best DAP being one that is as transparent as possible. Kinera H3 sounds better with smooth and warm DAPs, since their signature is quite bright and enthusiastic already. 

Kinera H3 + HIFIMAN MEGAMINI – An excellent pairing, Megamini is able to provide a very lively and vivid sound to H3. There is some hiss in the background, but it isn't noticeable at all while listening to music. The bass is deep, the midrange feels lively, and the treble is bright and energetic with this combination. 

Kinera H3 + Shanling M2s – A very good approach, as M2s tends to be a bit warmer, and it tones H3 down a bit, giving them a thicker sound, and smoothing out their treble a bit, providing a sound that is quite clear and dynamic, yet not overly bright. 

Kinera H3 + Xiaomi Mi Max 2 – The match is quite good, Mi Max 2 being able to drive H3 very well, and giving them a slightly smoother sound. 

Kinera H3 + HIDIZS AP200 – Another very good pairing, AP200 tends to give H3 less enhancement in the treble area, while giving them a thicker sound in the bass, AP200 being a bit warmer and smoother in its nature. The midrange is still quite vivid, clear and detailed, the pairing working out very well. 

Kinera H3 + FiiO X5-3 – One of my favorite pairings, X5-3 being on the smoother side, it takes away some of the edge of H3, making them a more universal IEM with a presentation more suited for a wider range of music. There is a very slight trace of hiss with the combination, but it is not audible while listening to music. 



Comparisons

Most comparisons have been taken with FiiO X7mkii+AM03A, Opus #2, Opus #1s, Cayin N5ii, iBasso DX200+AMP5.



Kinera H3 vs Dunu DK-3001 – Dunu DK-3001 tends to sound more natural and refined, but it is in another price category entirely. Starting with the bottom end, DK-3001 tends to have more bass, DK-3001 has more mid-bass, while H3 tends to have slightly more forward voices. The top end is very different, H3 being quite bright and enthusiastic, while DK-3001 tends to be quite natural. The revealing abilities of both are quite good, and while H3 brings the details more forward to the listener, DK-3001 tends to present a larger number of details, in a smoother way.

Kinera H3 vs FiiO F9 – F9 tends to have a bit more sub-bass, a stronger upper bass, and lower midrange, while H3 tends to have a more forward voice presentation. The top end is less enhanced on F9, and although they tend to be quite enhanced in the 6-8kHz area, H3 tends to be more enhanced and to bring the treble even closer to the listener. The detailing and revealing abilities of both are quite good, and besides the driver flex on h3, the comfort is quite good on both as well. In the long run, F9 tends to sound a bit more natural and to have more weight to each musical note, while H3 tends to be brighter. 

Kinera H3 vs FiiO F9 Pro – F9Pro is the bigger brother of F9, having a similar sound, with the exception that they are more vivid and more open with an airier treble and with a better extension in the upper treble.

Kinera H3 vs iBasso IT01 – iBasso IT01 tends to have similar amounts of sub-bass, with a considerably more enhanced mid-bass, giving more weight to each musical note. The midrange is quite vivid and presented in similar fashion in both IT01 and H3, except that it is more recessed on H3, while the top end is brighter on H3, IT01 being more natural. 

Kinera H3 vs Astrotec AM850 – AM850 tends to have a somewhat similar sound with H3, but with less treble enhancement, a more even midrange, and a larger soundstage presentation. The sound is thicker on AM850. Kinera H3 tends to bring the details more forward to the listener,  being more revealing due to their enhanced treble. 

Kinera H3 vs Oriveti New Primacy – Oriveti New Primacy tends to be considerably smoother than H3, with a smoother top end, less sub-bass amounts, more mid-bass amounts, and with a shallower fit than H3. H3 tends to be more revealing due to their enhanced treble. 



Value and Conclusion

When it comes to their value, priced at 100$, Kinera H3 bears a very fair price tag, maybe even a tag that is too low for the level of detail and clarity they have. It is true that they have a very bright sound, one of the brightest sounds I heard, so it is best to go for Kinera H3 if you know you enjoy the cymbal crashes with a bit of added glimmer and sparkle, otherwise they might prove to be a bit too much. They tend to reveal sibilance easily, so music that had sibilance will also be sibilant with them, but they make excellent work with J-Pop and J-Rock, giving dynamically compressed music a new breath of life. 



The construction quality of H3 is quite good, being made of high quality acrylic, with a very vivid color. The cable looks and feels very high quality, having a very thick and sturdy yet quite good looking 3.5mm jack, with excellent 2-pin connectors. The carry case looks and feels quite high quality, while the included accessories include all that is needed to enjoy H3 to the fullest. 
If you want to experience one of the brightest, sparkliest and liveliest IEMs in this price range, Kinera H3 is a unique experience, with a lot of dynamic range, clarity, and which is able to reveal details easily, bringing them forward to the listener. At 100$, Kinera H3 is a delice for those who enjoy bright sounds, and if you know yourself to be a treble-head, H3 is a IEM you can't miss. They are treble'y good!
Product Link
You can purchase Kinera H3 from www.amazon.com here: https://www.amazon.com/Monitors-Kinera-Balanced-Armatures-Detachable/dp/B0749GPN3V
---
---
--- Please remember to stay safe, and always have fun while listening to music!---
 - If you have a dime to spare, and donate, to help us with electricity and work expenses, it would make my day much brighter, as it would help me improve things around the website and increase the frequency of my posts - 
---
Full Playlist used for this review
We listened to more songs than those named in this playlist, but those are excellent for identifying a sonic signature.  PRaT, Texturization, Detail, Resolution, Dynamics, Impact, and overall tonality are all revealed by those songs. We recommend trying most of the songs from this playlist, especially if you're searching for new music!
https://www.youtube.com/playlist?list=PL_cjBXGmwSHSdGcwuc_bKbBDGHL4QvYBu
--- Contact Us ---






---
---