Hiby FD1 DAC/AMP – Square One, Music's fun
We sometimes have a really basic DAC/AMP that proves to be really effective, and that's the case with the 60 USD Hiby FD1 as well, a DAC/AMP, with Single Ended, and Balanced Headphone Outputs, a Type-C connector, and a full metallic body. It will be compared to other entry-level DAC/AMPs, including Shanling UA2 (85 USD), Hilidac / Audirect Atom PRO (70 USD), and Tempotec E35 Sonata (80 USD)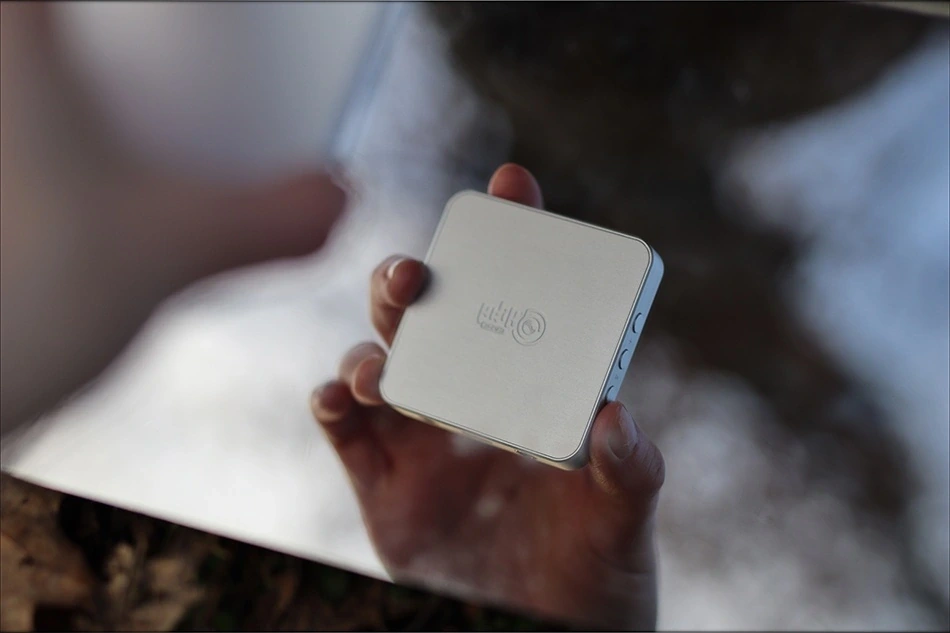 Introduction
Hiby's really popular, both with beginners and with more acquainted listeners, as from the early days of audiophilia rise, FiiO and other newcomers, Hiby has been the company offering software support and OS development for them. Ever since they started, Hiby has been improving and eventually went ahead to design, create, launch and promote their own products, including entry-level DACs, like the one we're reviewing today. Generally speaking, Hiby is one of the better companies when it comes to warranty, but they're growing rapidly, so purchasing local where available may be a good idea to lower the time it takes to solve any problem that may arise with a product.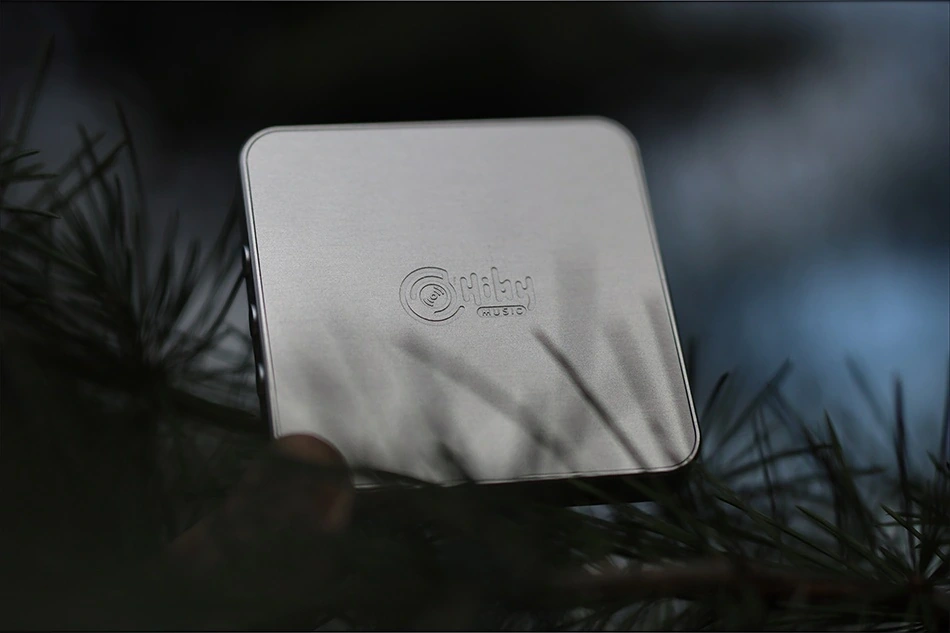 It should be noted that I have absolutely no affiliation with Hiby. I'd like to thank Hiby for providing the sample for this review. This review reflects my personal experience with Hiby FD1. Every opinion expressed is mine and I stand by it. The purpose of this review is to help those interested in Hiby FD1 find their next music companion. 
Product Link
You can grab one from www.amazon.com here: https://amzn.to/3EL6LgT
If you're in the UK, you can grab one from www.amazon.co.uk here: https://amzn.to/3EPreRY
And if you're from Europe, you can grab one from www.amazon.de here: https://amzn.to/3k7zzs7
Packaging
First things first, let's get the packaging out of the way: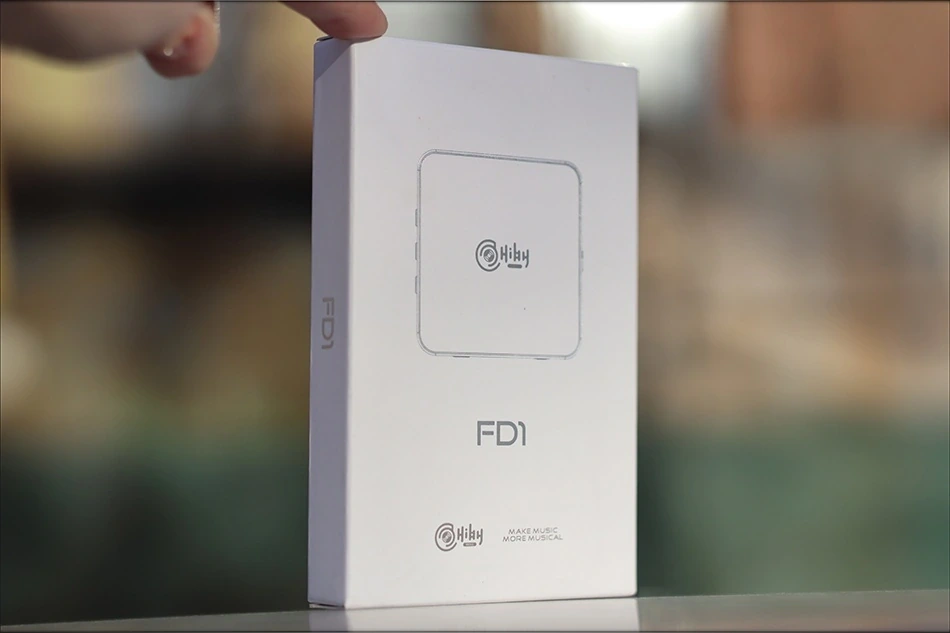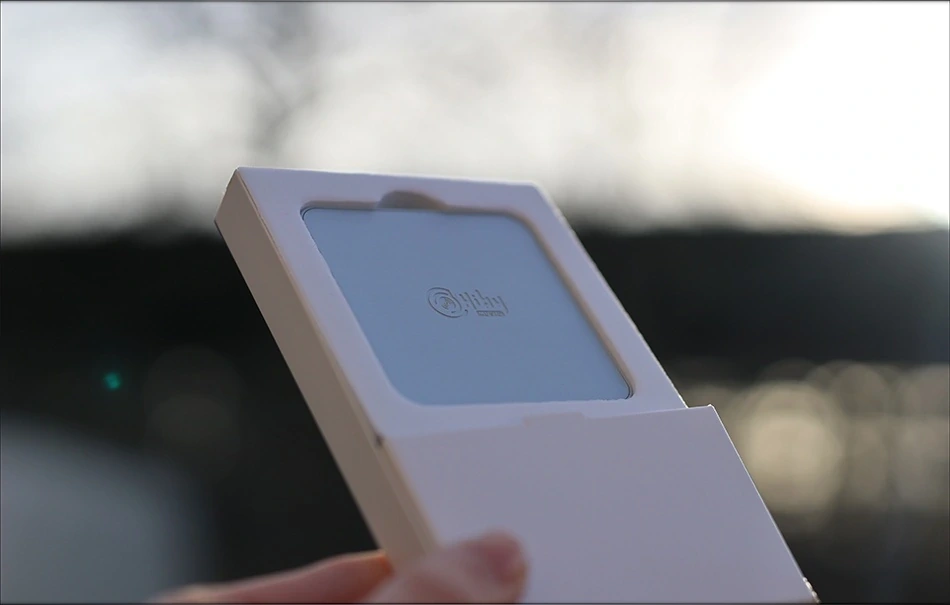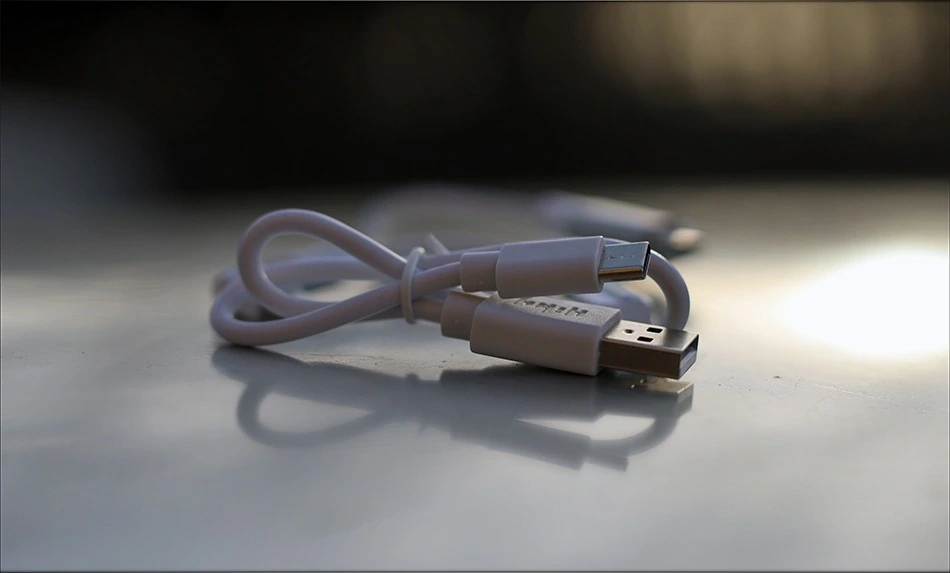 The package of FD1 is rather modest, but it comes with Type-A to type-C cables, for computer, Type-C to type-C cables, angled, for portable usage, and a special Type-C to Type-C cable that has definite host and client ports.
Build Quality/Aesthetics/Functionality
Although there is no protective case with FD1, I actually didn't manage to scratch it yet, and it is well built. It feels like a solid slab of metal, and has all of the controls on the sites, with a large etched logo on the front.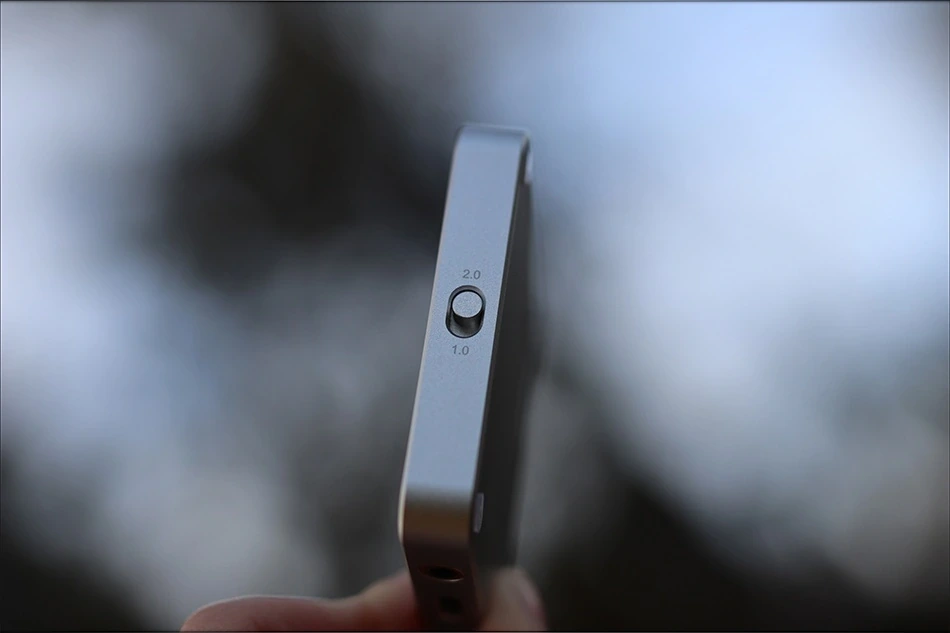 We have Volume / Play buttons on the right side, together with a play/pause button. We also have both single ended 3.5mm and Balanced 2.5mm ports, with the Type-C charging / data port at the bottom. FD1 does not have an embedded battery, so it always draws battery from its source.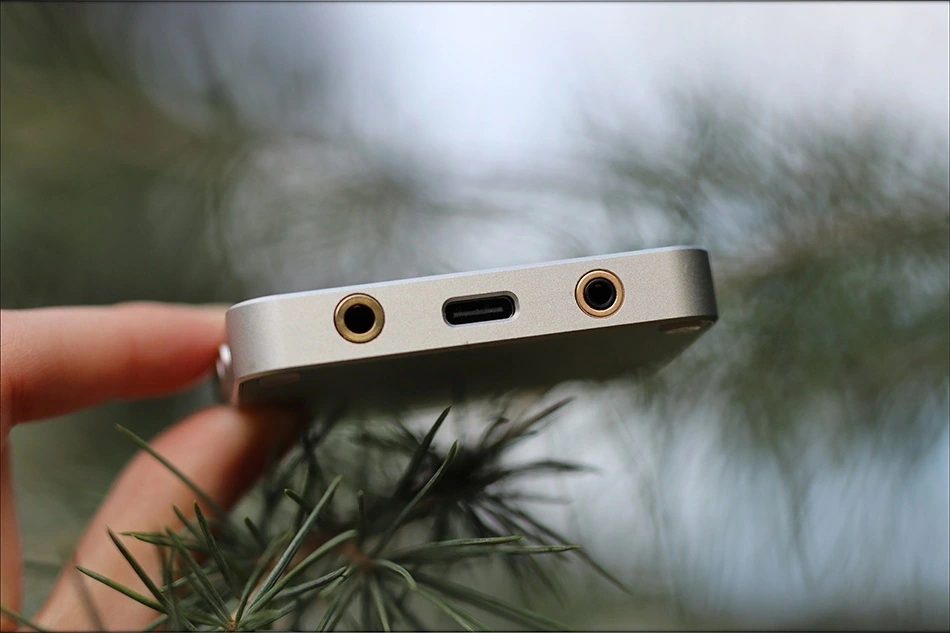 This being said, it draws less power than Shanling Ua2, and is generally ok to use, even with limited smartphones. The design has a Dual-Dac implementation, with support for Hiby Music app, and FD1 works with both Android and Windows (tested by me). It can decode DSD up to DSD128, as well as PCM, including flac files (48kHz / 24 Bit works, tested). The DAC chip used is a Dual ES9118 solution, paired with Dual Crystal Oscillators.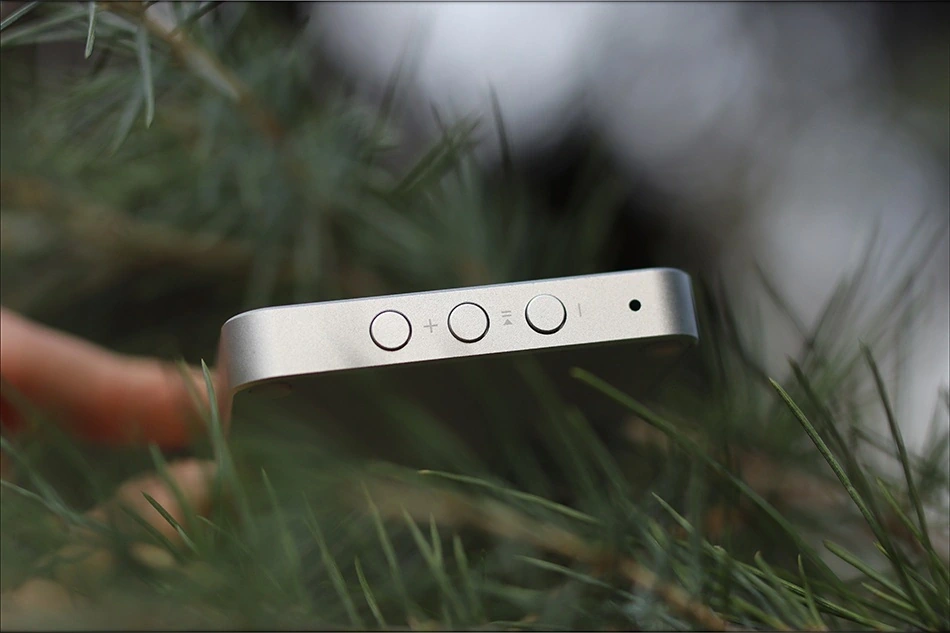 On the left side, we have a 1.0 / 2.0 switch that you can use to switch between USB 1.0 and USB 2.0, 1.0 basically allowing driverless pairing with most systems. There is one rubber sticker used for sticking FD1 to a smartphone, it is quite sticky and works well if you want neither to get scratched, and if you don't want to use Velcro or physical straps.   
Sound Quality
As FD1 does not consume a lot of power, it is fair to mention that it doesn't produce a lot of power either. It is mostly enough for casual listening with IEMs, but won't really power hard to drive headphones. This being said, it is fairly fun to use with IEMs and earphones, providing a warm, natural, and fun sound with a good body, good extension both ways, and plenty of detail for the price. The sound is stronger if you're using the balanced output, and it can drive harder headphones, and IEMs.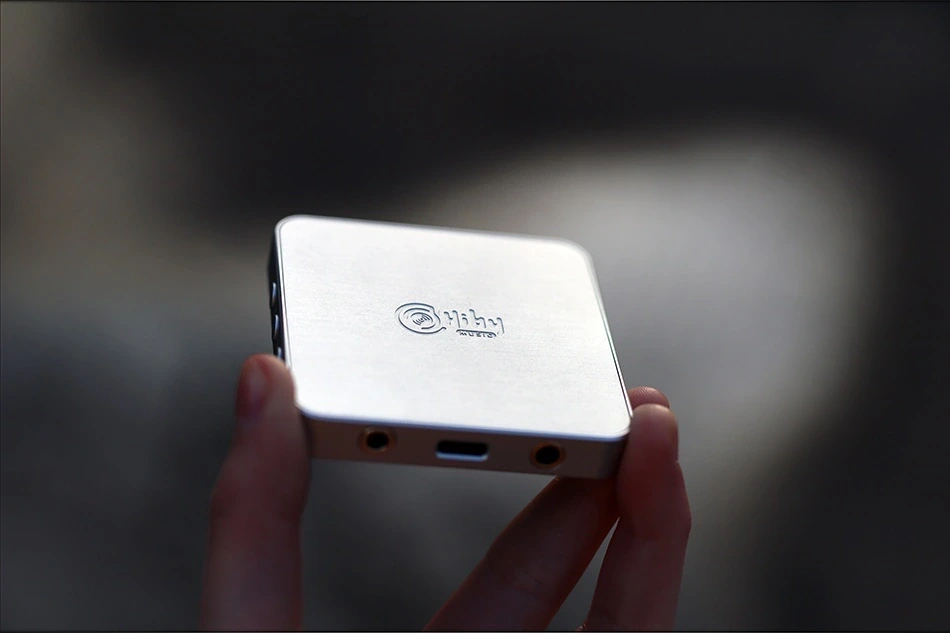 The bass of FD1 can be described as natural towards slow in speed, with a clean and fairly warm presentation. There's some extra weight compared to most DAC/AMPs that I would generally call neutral, and FD1 has a good amount of body for each instrument. This means that voices won't ever sound hollow, and guitars will never sound thin, but the extra bass extends a bit towards the upper bass, leading into the midrange. 
This means that FD1 has a warmer midrange, and while the sound isn't the most technical one, it is easy to enjoy, clean and has a wide soundstage. This is one of my favorite characteristics about it, as there is a good amount of instrument separation too, with plenty of overall dynamics considering its 60 USD price tag. FD1 is also good for both male and female voices, and while it is not very emotional, it is great for happy songs, pop-rock in particular sounding sweet out of it. 
The treble of FD1 is well extended and not cut off early, but it is smoother in presentation and is the non-offensive type, so you never have to worry about FD1 being too hot or fatiguing. Quite the contrary, FD1 is generally enjoyable and natural, having a relaxed sound that's never too forward or aggressive. 
Comparisons
Hiby FD1 vs Hilidac / Audirect Atom PRO (60 USD vs 70 USD) – Atom PRO has a smaller, lighter design, and draws less power from a smartphone. The disadvantage is that Atom PRO has even less driving power, and won't be enough even for most IEMs, especially if you're a loud listener, and FD1 ends up sounding warmer, better extended in the treble with more air, more dynamic, more punchy and more controlled. If power draw isn't an issue, and if size isn't an issue, I would generally recommend FD1 more for the sonic performance, and Atom PRO more for portability reasons and design. 
Hiby FD1 vs Shanling Ua2 (60 USD vs 85 USD) – It is easy to tell that UA2 has much more driving power available, and despite it not costing much more, it has considerably better clarity, as well as dynamics. This comes at the cost of power draw and UA2 is incredibly power hungry in comparison with FD1, and it is hard to recommend it for most music lovers, it gurgles the sauce from your phone. By comparison, FD1 is warmer, sweeter and more relaxed, less forward, and draws less power from your phone / laptop. I would generally recommend FD1 if power is of concern, if you want a warmer, sweeter signature, and UA2 if you want the best sonics, and if you can afford it, killing your phone in a few hours of listening. 
Hiby FD1 vs Tempotec E35 Sonata (60 USD vs 80 USD) – We have somewhat of a tie here, although in terms of design, FD1 feels better made, it also takes more space than the glassy E35 Sonata. We have slightly better power output from E35 Sonata from the Single Ended output, but FD1 has a Balanced output as well. E35 sonata also works driverless, but the sound is different, with FD1 being warmer, smoother, more relaxed. E35 Sonata has a harder sound that hits with more impact, where FD1 is more fluid. Both have comparable dynamics and overall resolution. I would make my pick based on design here. FD1 is less likely to break in an accident than E35 Sonata which has wires that you can't disconnect. 
Value and Conclusion
It is safe to say that FD1 has great value, an ergonomic shape, and good sonic quality for the price. It sounds much better over balanced, and if you have a 2.5mm cable, or if you have some adapters from 4.4mm to 2.5mm, you'll have more fun with it, and it will be able to drive harder to get to IEMs and even headphones. The battery consumption is not very high either, and it has a warmer, fuller sound that works well for most music styles.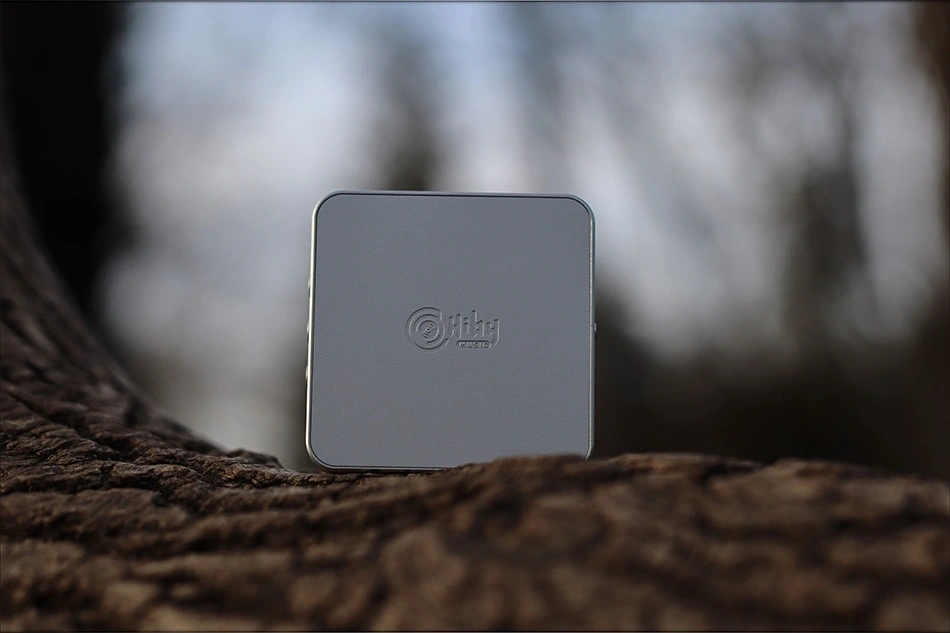 At the end of the day, if you're looking for a solid, portable DAC/AMP that's square, but with rounded corners, with good build quality, balanced and SE outputs, and not a big battery draw from the source, Hiby FD1 is a solid choice, and a great deal at its current price of 60 USD.
Product Link
You can grab one from www.amazon.com here: https://amzn.to/3EL6LgT
If you're in the UK, you can grab one from www.amazon.co.uk here: https://amzn.to/3EPreRY
And if you're from Europe, you can grab one from www.amazon.de here: https://amzn.to/3k7zzs7
---
--- Please remember to stay safe, and always have fun while listening to music!---
 - If you have a dime to spare, please donate, and help us! It would make the day brighter for me and my wife- 
---
Full Playlist used for this review
We listened to more songs than those named in this playlist, but those are excellent for identifying a sonic signature.  I recommend trying most of the songs from this playlist, especially if you're searching for new music! The playlists are different for Spotify, Tidal and Youtube, and based on the songs I enjoy and are available on each!
https://www.youtube.com/playlist?list=PL_cjBXGmwSHSdGcwuc_bKbBDGHL4QvYBu
https://open.spotify.com/playlist/5J3oloz8Riy9LxEGenOjQ0?si=979ba4f082414be7
https://tidal.com/browse/playlist/330fd544-8e5b-4839-bd35-676b2edbb3d5
--- Contact Us ---





---