Campfire Dorado 2020 IEMs – Detailed, Playful, Perfect 
Dorado 2020 is my favorite IEM thus far in 2020, and that is no surprise, since I stated it a few times online. It costs about 1100 USD, and it features two drivers, one custom Balanced Armature, and one 10mm ADLC Dynamic Driver. Given the price, Dorado2020 will get compared to iBasso IT07, Lime Ears Aether R, Final Audio A8000, and Campfire Atlas. The pairings list will include Lotoo Paw 6000, iBasso DX300, and FiiO M11 PRO.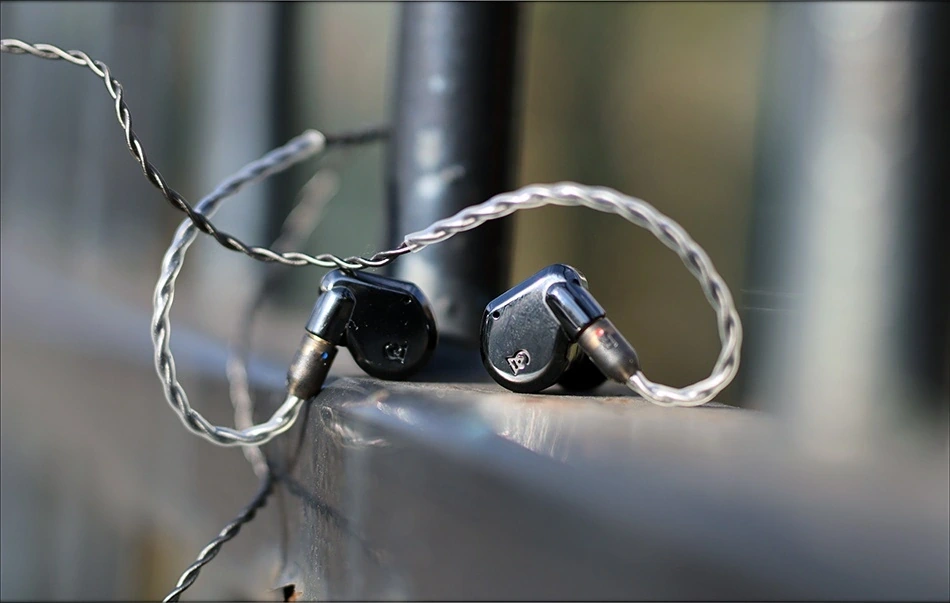 Introduction
Campfire is already a huge house name for music lovers. They're inventors, creators, American, and they have taken the world by surprise for many years now. Campfire is powered by some of the world's strongest minds when it comes to Audio, and they already shared a few models that were outstanding. It only makes sense that we get to review more of their awesome works, and if you're wondering about the warranty, or if you fear you'll ever need it, don't worry, Campfire will totally provide. The idea behind Dorado2020 is to provide a high-quality hybrid IEM with as few drivers as possible, for coherency reasons. They are made to be detailed, yet natural, revealing and engaging, something not quite that easy to do for a single IEM. In fact, this is why I picked such a versatile list of comparisons from the start, Dorado2020 has more life in it than the name or the looks show. 
It should be noted that I have absolutely no affiliation with Campfire Audio, I am not receiving any incentive for this review or to sweeten things out. I'd like to thank Campfire Audio for providing the sample for this review. Every opinion expressed is mine and I stand by it. The purpose of this review is to help those interested in Campfire Dorado2020 find their next music companion. 
Product Link
You can always grab a pair of Campfire Dorado2020 from www.amazon.com here: https://amzn.to/31JTlQI
You can always grab a pair of Campfire Dorado2020 from www.amazon.com here: https://amzn.to/3uco84Q
Packaging
First things first, let's get the packaging out of the way: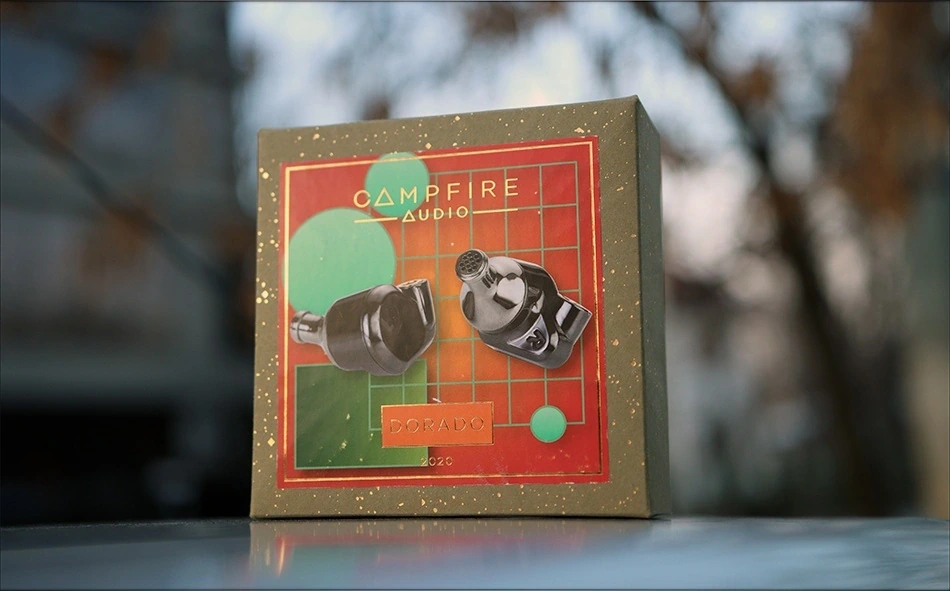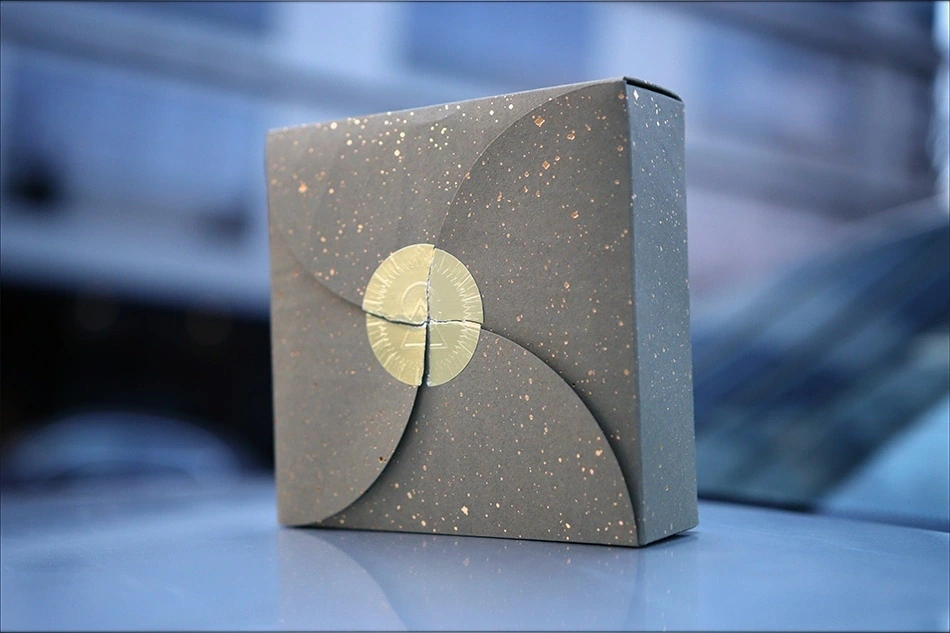 This time around, Campfire Audio surprised everyone. In fact, I've no idea what exactly was I looking for, given the small and colorful packaging we've seen with the Atlas before. 
Dorado2020 is even better than the Atlas was, and the package first unfolds like a colorful piece of origami, then you can see a multi-compartment cardboard box inside. Inside that box, you can find a small cardboard box with the tips and extras, and one larger carrying case with the IEMs and the cables inside. 
We have special Campfire / Final Tips with the Dorado2020, and we also have an orange carrying case which looks retro and high-end at the same time. The carrying case has a wooly material on the inside and is quite hard, offering excellent protection for the Dorado2020, and the carrying case also protects them really well from scratches. Just like the Atlas, Dorado2020 comes packaged with each IEM inside a pocket of a textile pouch to offer further protection. 
The package is great, and creative, fit for an IEM costing 1100 USD. 
Build Quality/Aesthetics/Fit/Comfort
The build quality of the Dorado2020 is outstanding. I had a few complaints with the Atlas, as it had quite a bit of driver flex for me, and where it was brilliant for the sonic signature, the comfort made me grab it way less often than I should've. With the Dorado, the first thing that I noticed was the lack of any driver flex. There is simply none. Campfire sorted this out for Vega2020 as well, and now their IEMs are fully recommended for comfort.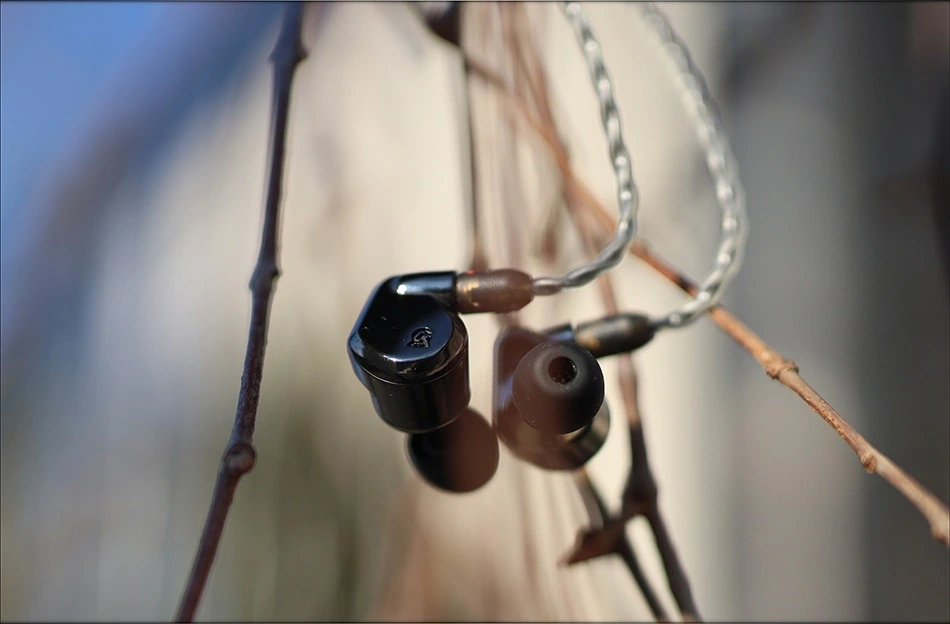 Not only is Dorado free of any driver flex, it is rounded all around, ergonomic, has a comfortable cable with soft earguids, and I consider the Dorado2020 to be one of the most comfortable IEMs I have ever tested to date. In fact, given the ergonomics, I prefer the Dorado2020 over the HIFIMAN RE800 and RE800 Silver, which have been my favorite for comfort thus far. 
The passive noise isolation is good, about 20 dB of passive noise isolation, while leakage is medium. Someone will hear if you're blasting music really loud, but no one will hear what's going on inside the IEMs if you're listening moderate or quiet. 
Dorado2020 is slightly sensitive to hiss and will reveal hiss from very hissy sources like Hiby R6, but they are dead silent with FiiO M11 PRO and DX300 from iBasso. They are also really sensitive to source quality, and will favor detailed, dynamic and natural sources over colored ones. The overall tuning of the Dorado2020 is V-Shaped, pretty traditional and works well with any music style, so they can also be considered a worthy generalist IEM that you can enjoy with any music style. 
There are grilles on the IEM bore to protect the drivers from wax and debris, and the default Final/Campfire tips are as good as the typical Final ones and as good as Spinfit tips included with most flagship IEMs. The MMCX connectors are of the highest quality, and when swapping the default cable for alternatives, I noticed that the default cable actually sounds excellent, with a brilliant detailed, dynamic, and punchy sound, despite the modest design. 
The crossover design is far simpler than with most IEMs, in the sense that there is no crossover. There are no unwanted reflections, no noise, no group delay, nothing. Only a superb musical presentation to listen to from the Dorado2020. 
Sound Quality
Where Campfire Vega2020 is a smoother, more musical performer, Dorado2020 is the energetic, delicious lush and thumpy one, with an analytic resolution presented in a musical sound. In fact, I had the surprise of multiple friends from Romania ordering pairs of Dorado2020 after hearing mine. Despite the lockdown, we still hold very small meet-ups, sometimes just 3-4 friends trying some equipment, and I was astonished to see that I wasn't the only one enjoying the Dorado2020 so much. They are universally good. They are also cross-music universally good, both my EDM-loving friends, Metalheads and those who enjoy classical ended up grabbing a pair from Campfire Audio.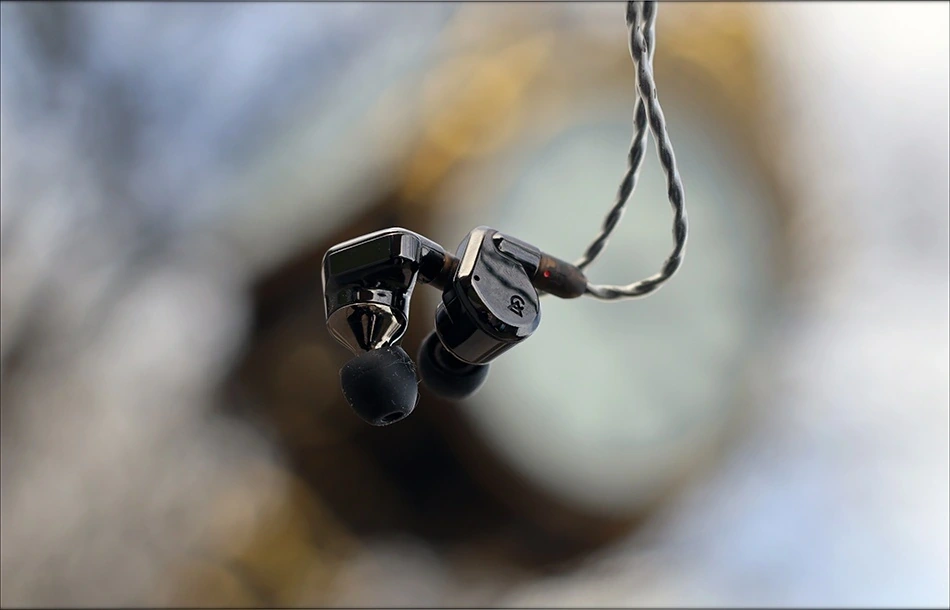 The overall signature of the Dorado2020 is the perfect balance of detail, and musicality, the perfect blend of sounding organic and sounding rich, all while sounding snappy, quick and detailed. They are a bit warmer than what I'd consider perfectly neutral, but they do sound perfectly natural. 
The bass of the Dorado-2020 is natural, full, thick and goes as low as you can imagine. There's a bit more emphasis in the lower-mid bass than it is in the upper bass, and it has a thumpy / visceral presentation. It gains a lot of body when the songs calls for it, but it can be extremely quick if you're listening to something fast and paced. The best part is that while it can be fast, Campfire went for the type of tuning that makes Jazz a beautiful and engaging presentation, but also can keep up with Vini vici and other quick / aggressive music. 
The midrange is beautiful, and probably the main reason I love Dorado-2020 so much. I should start by saying that the midrange is slightly recessed compared to the bass and the treble. This opens up a beautiful stage for things to happen giving a rounded, both deep and wide stage. I absolutely enjoy the rich background instrumental presentation of Dorado-2020, and I appreciate the dynamics too. In fact, for a hybrid design, Dorado-2020 is one of the most dynamic and punchy IEMs I've heard, and the overall slightly analytical presentation of the mids, combined with the euphonic tonality of the midrange paints a brilliant image. 
The treble is sparkly, well extended, and airy. It has a ton of life in it, and the character is slightly wet, so you're never bothered by the amount of energy in the treble, and you never feel like the treble should've been smoother. In fact, it is so perfect in the middle of being sparkly and being smooth that it is enjoyable with both electronic, EDM, Metal, Rock, and Anime music. Anything played through Dorado-2020 is lively yet never fatiguing, airy yet never vague. Instrument separation is excellent and so is the overall imaging, making Dorado-2020 one of the best IEMs I actually listened so far since I started reviewing and listening to music. 
Comparisons 
For the main comparisons of today's Dorado2020 IEM, I went with Campfire Atlas, Lime Ears Aether R, Final Audio A8000, and iBasso IT07. Those are all within the ballpark of price of Dorado2020, and they are all considered to be excellent IEMs, so they make worthy competitors.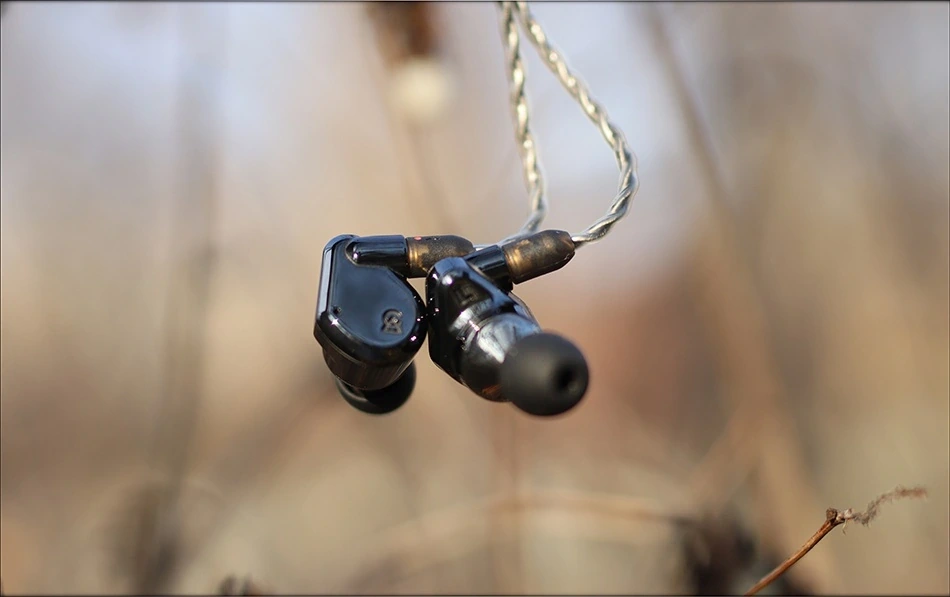 You may want to keep an eye out for my full written review of the Vega2020, as I plan to do a full blown comparison between Dorado2020 and Vega2020 in that article. 
Campfire Dorado 2020 vs Lime Ears Aether R (1100 USD vs 1400 USD) – Aether R is actually one of the IEMs that surprised me the most in 2020, having a unique presentation. The overall comfort is better for Dorado-2020 thanks to a smaller and more ergonomic body. The sound is more V-Shaped, with more treble sparkle and more dynamics for Dorado-2020. I prefer Dorado-2020 for metal, rock, punk, pop and EDM. Thanks to a thicker sound and more body, Aether R is better for Classical and Jazz, and for Rap, but Dorado-2020 is better at revealing background instruments so it will work better for orchestral music. The stage is wider for Dorado-2020 while it is deeper for Aether R. The treble has more sparkle and extension on Dorado-2020, with more emphasis on air and instrument separation for Dorado-2020. Aether R is more direct, forward and more punchy. 
Campfire Dorado 2020 vs Final Audio A8000 (1100 USD vs 2000 USD) – There's a huge difference in the presentation and tonal balance of the A8000 and Dorado-2020. The biggest differences in comfort are in the fact that Dorado-2020 is smaller and more rounded, so it will fit better with smaller ears. Both offer about the same amount of passive noise isolation. I prefer the overall tonal balance of Dorado-2020, which is slightly V-Shaped, Final Audio A8000 has a more analytical sound with more emphasis on detail and with a brighter presentation. By comparison, Dorado-2020 has a more natural and even presentation, more body to music, is more thumpy and thicker, has a more musical presentation, better background information reveal, and can be listened to louder. A8000 is better if you want to stay quiet and hear everything, but it is akin to a surgical knife, it cuts and leaves wounds. Dorado-2020 sounds great even with music that's less well recorded, where A8000 will reveal details and recording issues, so it won't be as enjoyable of an experience with metal and music that's generally poorly recorded. 
Campfire Dorado 2020 vs Campfire Atlas (1100 USD vs 1300 USD) – Atlas has driver flex and is less comfortable than Dorado 2020. The overall sound is more grand with a much larger bass, sub-bass and mid bass on Atlas. The sound of Dorado is more even, more natural, more balanced and less V-Shaped than that of Atlas. Atlas feels and sounds extreme, sounds more open but that comes a lot from the huge bass, where Dorado-2020 is better at revealing detail, and more focused on everything. Atlas is more authoritative, while Dorado2020 is more gentle and refined. If you want a raw performance, Atlas is perfect, while if you prefer a more refined performance, Dorado-2020 should be it. 
Campfire Dorado 2020 vs iBasso It07 (1100 USD vs 900 USD) – The comfort is actually a bit better on Dorado2020, thanks to a smaller and more ergonomic body. Both IEMs are free of microphonic noise and driver flex. The package of IT07 is more premium with a solid metallic case included, and a balanced cable too. The tip selection is more exotic with Dorado2020, and I found good comfort with both. IT07 isolates more from the outside noise, with about 5dB. The sound is warmer, more focused, more forward and more direct on IT07. With Dorado2020, the midrange is more analytical with more focus on background instruments, better overall revealing ability for micro-details, and with more overall juice and a more vivid presentation. IT07 has more body to the music, with a more lush and laid-back presentation. IT07 sounds more natural, whereas Dorado2020 sounds more V-Shaped. This means that Dorado 2020 has a wider and deeper soundstage too. 
Pairing 
For the pairings part of today's review, I went with iBasso DX300, Lotoo Paw 6000, and FiiO M11 PRO. All of them are high-end DAPs, and it is really recommended to use a high-end DAP with Dorado2020. It reveals source quality really easily, and is also slightly sensitive to hiss. The better the source, the more Dorado2020 can scale, and the better your overall experience will be. 
Campfire Dorado 2020 + iBasso DX300 (1100 USD + 2200 USD) – When you go for the ultimate, you might as well go for DX300 driving Dorado 2020. This is the kind of pairing that sounds most natural, most clean, clear, and detailed. I love having access to everything that DX300 can offer with Dorado2020, and I also love having access to iBasso's excellent EQ. To be honest, I never felt the need to EQ Dorado2020 at all, and they fit my musical taste so well that having the EQ is nice, but I enjoy the default full and impactful sound of this pairing as it is. 
Campfire Dorado 2020 + FiiO M11 PRO (1100 USD + 650 USD) – This one will be perfect if you'll want to emphasize on the width of the Dorado2020 a bit, all while giving them a slightly colder and brighter sound. There is a slight trace of hissing in the background when listening to Dorado2020 and M11 PRO, but the pairing has a superb top end extension and the bass is slightly less in quantity than when pairing Dorado2020 with other DAPs. 
Campfire Dorado 2020 + Lotto Paw 6000 (1100 USD + 1400 USD) – I love this pairing and probably have been enjoying it the most, thanks to the brighter more sparkly top end that PAW6K is able to give to Dorado2020. The other thing that I really loved about the pairing was the bass, it is thumpy yet controlled and snappy. Basically fast, yet it can rattle you when you least expect it to, making the pairing one of the most agile I've heard to date. 
Value and Conclusion
I actually didn't think that this day would come, but Campfire Dorado 2020 has an excellent value. It fits my musical tastes so perfectly that I can't help but give it a full rating through and through. The overall build quality is excellent, package is excellent, and the sonic performance is excellent. It is a brilliant IEM and it ain't being held back by anything.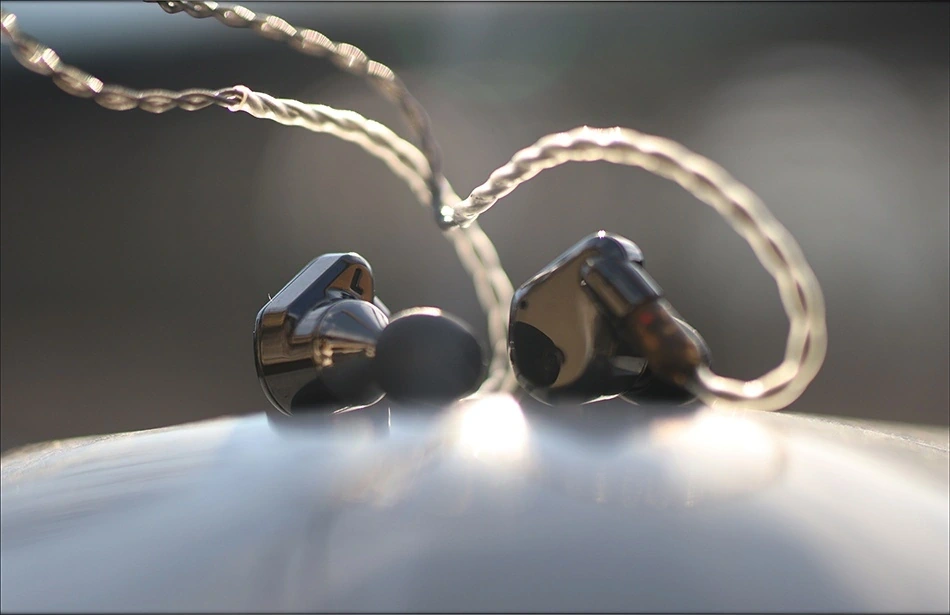 The package would've been even better if it included one of those awesome balanced cables, but Dorado2020 made me appreciate a bit more how good today's DAPs are with Single Ended outputs, and the default cable is excellent. In fact, I would be hesitant to recommend any cable upgrades for Dorado2020, and I would rather use the default cable and the Single Ended output, if my source had a good SE one. Of course, certain sources do shine with Balanced outputs, and there I would consider something like the Ares Audio Sakeishi, or something like the Dunu Hulk, although the second may be a bit too thick and lower the ergonomics and comfort of the Dorado2020 too much. 
The sound of Dorado2020 has been the biggest surprise for today. They are truly amazing when it comes to being detailed, but are brilliant for a musical IEM. The bass is thumpy, the treble is sparkly, the soundstage is excellent, instrument separation too, and those details are out of this world. 
In fact, I love the sound of Dorado2020 that I will be adding them to Audiophile-Heaven's Hall Of Fame, and they'll have earned a special place there, for being one of the best IEMs I listened to in 2021, and for having been my favorite for the first quarter of this year. For all those reasons, I think they are the best flagship I can recommend thus far, but I'm eager to hear more since the year just started. 
At the end of today's review, if you want to hear what my favorite IEM sounds like, and if you're ready to embark on a journey for total audio bliss, then lending your ear to Campfire Audio and their Dorado2020 is a must. Don't take my word for it, just try them and you'll understand. 
Product Link
You can always grab a pair of Campfire Dorado2020 from www.amazon.com here: https://amzn.to/31JTlQI
You can always grab a pair of Campfire Dorado2020 from www.amazon.com here: https://amzn.to/3uco84Q
---
--- Please remember to stay safe, and always have fun while listening to music!---
 - If you have a dime to spare, please donate, and help us! It would make the day brighter for me and my wife- 
---
Full Playlist used for this review
We listened to more songs than those named in this playlist, but those are excellent for identifying a sonic signature.  I recommend trying most of the songs from this playlist, especially if you're searching for new music! The playlists are different for Spotify, Tidal and Youtube, and based on the songs I enjoy and are available on each!
https://www.youtube.com/playlist?list=PL_cjBXGmwSHSdGcwuc_bKbBDGHL4QvYBu
https://open.spotify.com/playlist/5J3oloz8Riy9LxEGenOjQ0?si=979ba4f082414be7
https://tidal.com/browse/playlist/330fd544-8e5b-4839-bd35-676b2edbb3d5
--- Contact Us ---





---