Campfire Holocene – Clarity, Details & Musicality 
Campfire Holocene is the latest high-end IEM released by Campfire, and priced in the midrange category, at 650 USD. It uses a Triple Custom Driver Design with a customly designed sonic chamber, and will be compared with Metalure Wave (600 USD), Campfire Vega 2020 (900 USD), and iBasso IT07 (900 USD).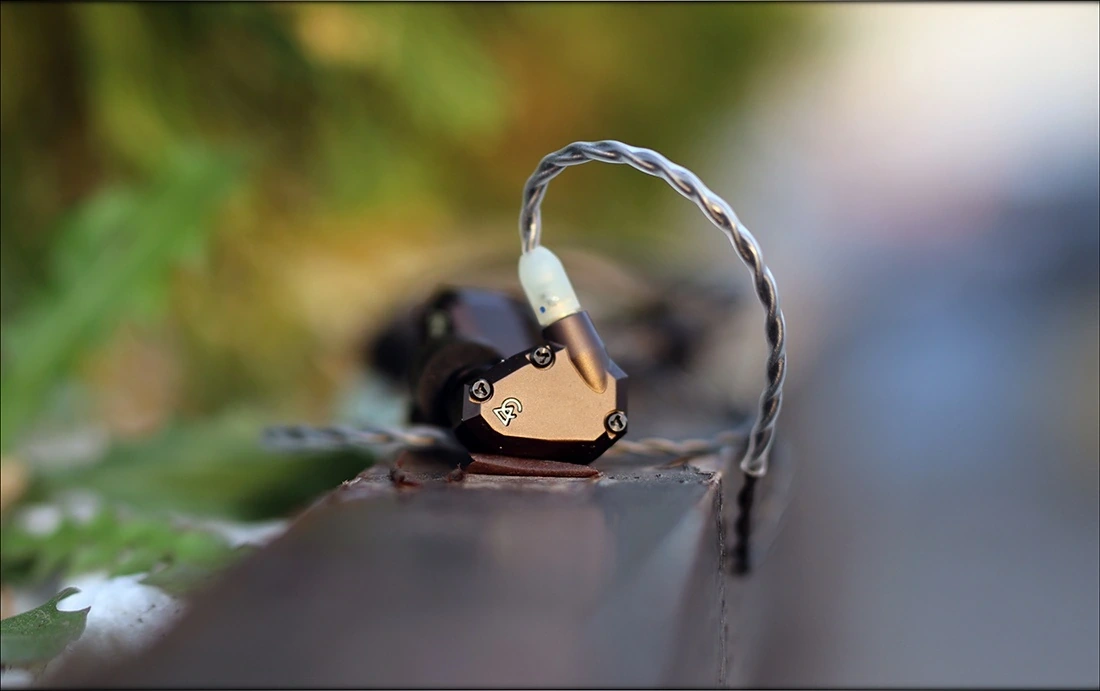 Introduction
Campfire is a really neat boutique audio producer from the USA, and they're an expert in creating some of the best IEMs to ever have existed, and this list includes Campfire Atlas, Campfire Dorado 2020, and Campfire Vega 2020. They have not only the tech, but also the sound, having made some technological breakthroughs, and their IEMs are generally regarded as having the best price/performance ratio from the Western flagship world. Most of the packages that Campfire Audio IEMs come in are exquisite, artisanal and aesthetically pleasing, with their vintage carrying signature case being a quirky fun accessory for their IEMs. 
It should be noted that I have absolutely no affiliation with Campfire Audio, I am not receiving any incentive for this review or to sweeten things out. I'd like to thank Campfire Audio for providing the sample for this review. Every opinion expressed is mine and I stand by it. The purpose of this review is to help those interested in Campfire Holocene Earphones find their next music companion. 
Product Link
You can grab one from www.amazon.com here: https://amzn.to/3bjhqmt
If you're in the UK, you can grab one from www.amazon.co.uk here: https://amzn.to/3CqzyXi
And if you're from Europe, you can grab one from www.amazon.de here: https://amzn.to/3mpmY55
Packaging
First things first, let's get the packaging out of the way: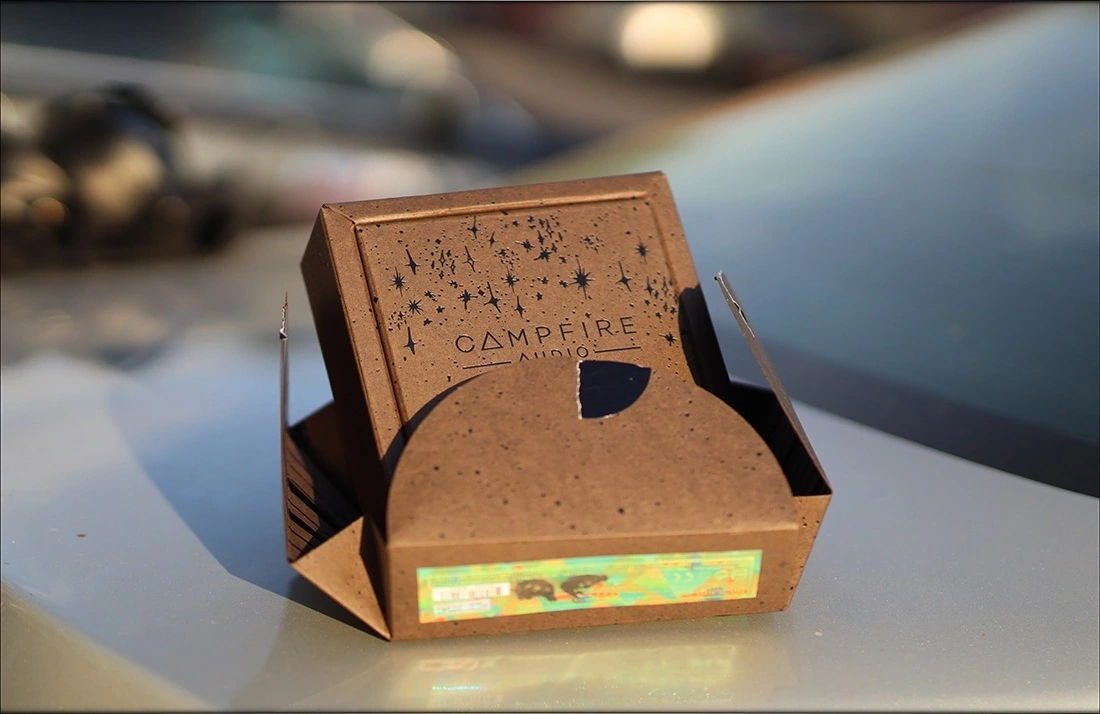 If you read any of my previous reviews about Campfire Audio IEMs, then you know what to expect from Campfire Holocene, they all have a similar package, and that's consistent right there. I'm happy to see they never tried to save costs with the package, and that they keep including Final Audio tips, along with Campfire foam tips (installed by default on Campfire IEMs), and their signature carrying case. Their signature case is made in Portugal, and the tips included range from XS, S, M, L and XL. 
When we look at the default Campfire Audio cable, we can think of it as part of the package, as they always included some of the best cables with their IEMs, really flexible and ergonomic, yet with excellent sonics. The new Holocene – Mammoth set actually has glow in the dark accessories, which are pretty cool. Both the Logo on the case, and the Campfire Audio logo on the IEMs glow in the dark. 
Build Quality/Aesthetics/Fit/Comfort
If you haven't noticed that the package part of today's review is copied from my review on Campfire Ara, you really need to read more Audiophile-Heaven, and you really need more time to learn about those products. On a more serious note, the package shared is the same between all Campfire IEMs, only the colors change and the IEMs themselves. This means that even for entry-level IEMs, you get a really awesome package, and the package was already really good even for high-end IEMs, so all is cool. 
Back to Holocene, this is my favorite from the duo made of Holocene and Mammoth, because it is the brother that has a really clean and detailed sound, has good bass, and a clear sound. But we're at the build quality / Fit part of today's review, so we should focus on it. The most important aspect of Holocene is that it shares pretty much the same outer design as Ara, which was really comfortable to my ears. The shape is ergonomic, rounded on the inner part, and the cable is of an excellent quality. I have been teaching myself how to make cables, but they are nowhere near as good as Campfire's default cable regardless of what I put in them, sonics and ergonomics.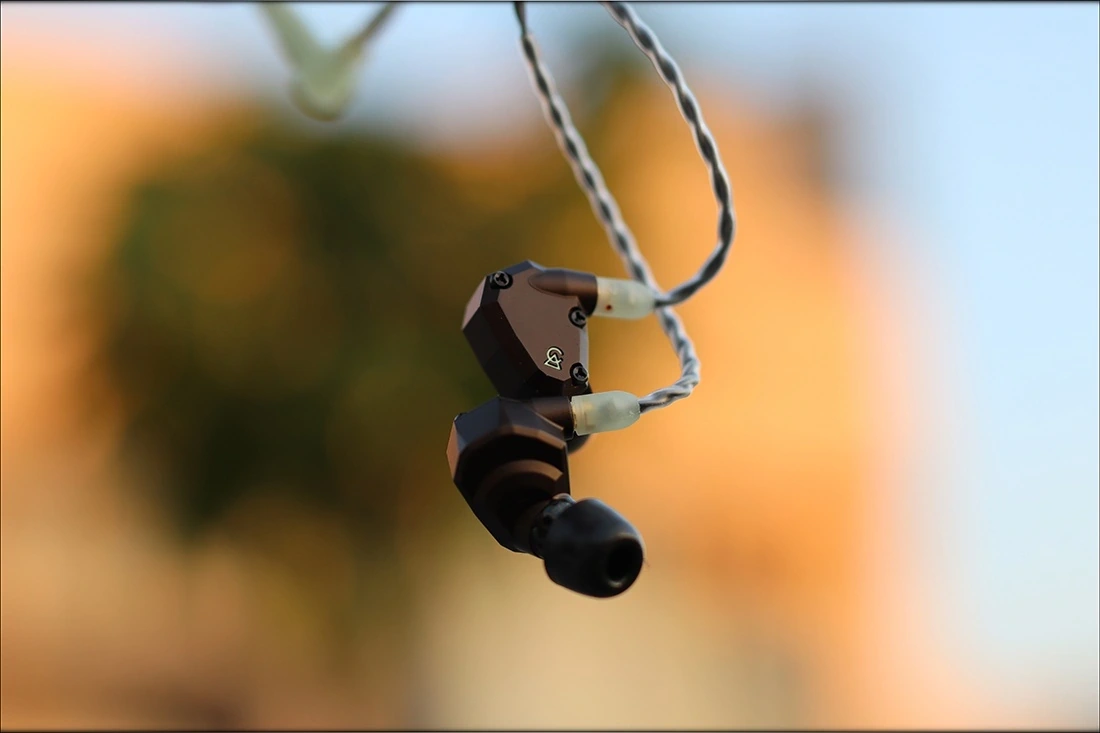 There's absolutely no driver flex, no discomfort, even after long hours of listening, and the more time I spend with Campfire IEMs, the more I start to like the Final Tips they include with their IEMs, and the more I start to enjoy the overall comfort they provide. Holocene is decently hard to drive, and I need 80-100 / 150 on the Astell & Kern SE180 to properly drive them, over single-ended. Switching to balanced improves the situation considerably, but they come with a single ended cable inside the package only. Given their sweet price point, I would not suggest investing in a different cable, but considering whether your current source is good enough for them. On this note, anything like FiiO M11 PRO, iBasso DX160, Shanling M3X, and Astell & Kern SE180 should work perfectly well with Campfire Holocene. 
The technology inside the Holocene is actually quite interesting as well, with three custom drivers, but arranged in such a way that one takes care of the treble, while the other two cover the mids and the bass. They are designed this way to offer the best overall coverage of all frequencies, whilst providing the best speed, and instead of a typical crossover, Campfire brought us the custom 3D chamber they've been refining for ages with their high-end IEMs. 
Sound Quality
It is a good thing to mention at the start of the sonic part that I've been using the Holocene for a while now, and I've been mainly using them with high-end DAPs either on-the-go, or connected as USB DACs to my computer. Holocene is not all that sensitive to hiss, but it can reveal it in a source. For today's review, I have been using Astell & Kern SP2000T, iBasso DX300, Lotoo Paw 6000, Astell & Kern SE180, and for a short period of time, the new iBasso DX240. They all can drive Holocene well, and you don't really need such expensive sources to drive the Holocene, but it helps a lot with their resolution, speed, and control, plus the sound is much more dynamic, detailed and alive from better sources. They surely scale well, and more than most competitors, so at least having an iBasso DX160 would be recommended for getting the most out of the Holocene. 
The overall signature of the Holocene can be described as really wide and airy, detailed, analytical, and a blend of neutral and natural. The speed of Holocene is really good, and they're excellent at revealing the finest nuances and details, plus they never get boring, but the sound has a natural-neutral amount of bass. 
Speaking of the bass, Holocene is pretty neutral when it comes to their bass, and the company actually warned me about it, as I'm working on reviewing the Mammoth as well, and I didn't know what to expect, but the company intentionally made the two sound as polar opposites. The bass of the Holocene is quick, but exists and is not rolled off. They present music with bass when it is called for, so Rap and EDM music doesn't lack edge, but the bass doesn't feel as emphasized as it feels on Vega 2020, or Dorado 2020. The bass quantity and overall presentation feels quite similar to Campfire Ara, where the midrange feels more forward than the bass. The bass of Holocene has a natural character, quick speed, and is generally enjoyable with any music style, slow enough for Jazz, but can keep it up with Metal and Technical Death Metal.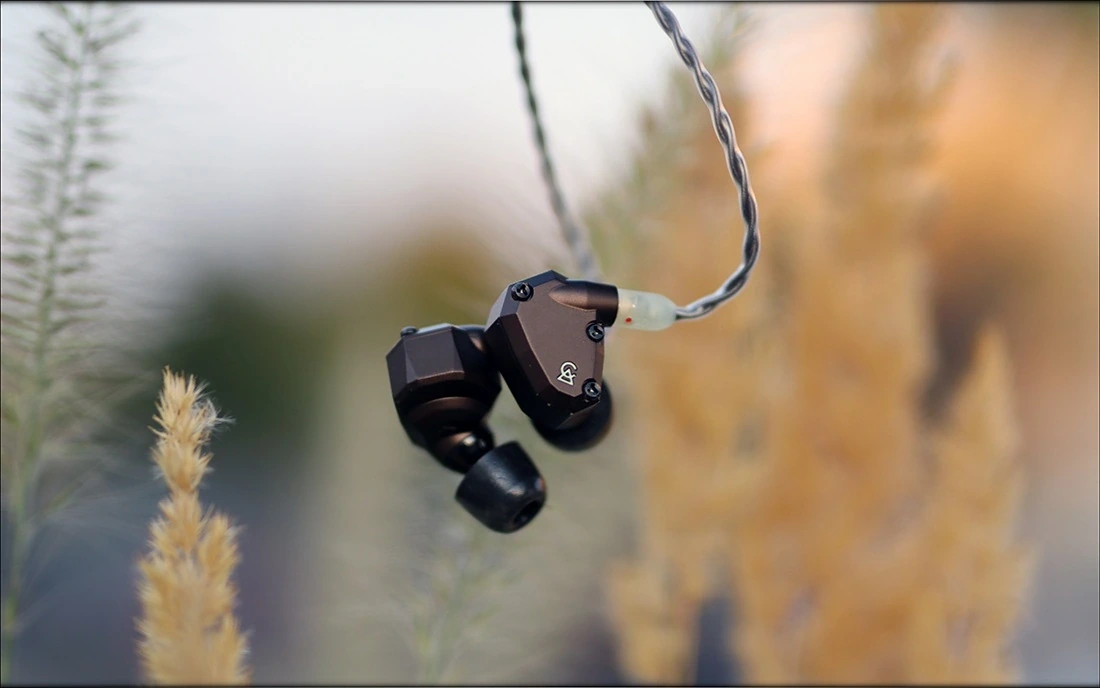 The midrange of the Holocene is the focal point of their sound, and the entire sound feels slightly dominated by the midrange. This means that if you turn it really loud, you will hear the midrange a bit louder than everything else. This makes Holocene really easy to enjoy at low volumes, not exactly for bass heads, but great for anyone who appreciates sweet voices, funky songs, and great instrumentals. The overall voicing of Holocene is clean and detailed, with a really natural and euphonic edge. In fact, Holocene is one of the most musical IEMs out there that's also analytical and really detailed. Both details and micro-details are excellent, and Holocene is really nuanced. 
Despite their slightly forward midrange, they sound wide, and there's no struggle when a song gets complex and busy, Holocene being able to keep up with anything as long as it was played by humans. Even better, Holocene has the kind of instrument separation that makes it really easy, and fatigue-free to listen to punk, rock, metal and EDM. They never mix instruments together if they weren't intended to be mixed that way. 
The treble of Holocene is sparkly, with a good amount of extension, and the entire sound is quite airy. Holocene has a fatigue-free treble, and despite their tendency to be slightly bright, the treble itself is refined, not splashy but natural in texture. I love the overall amount of air and detail they are able to present in music, and they're great if you're a detail addict, so good in fact, that I can easily recommend Holocene for music mastering, mixing and professional work / production. 
Comparisons 
The main comparisons for Campfire Holocene for today will be Metalure Wave (600 USD), Campfire Vega 2020 (900 USD), and iBasso IT07 (900 USD). As we'll learn today, Campfire is bringing the big guns to the IEM fight, and it feels a bit unfair for all competitors, as they really brought their all with the new line (Holocene and Mammoth). We could keep comparing the Holocene with many other flagship IEMs, and it still wouldn't be enough, so if you're curious about other comparisons in particular, I will try to add more to the review to help others who may be interested as well. 
Campfire Holocene vs Campfire Vega 2020 (650 USD vs 900 USD) – The shape, ergonomics and build are different between the two, but if you look at the package, accessories and fit, you simply know that the same company made both, and both are really comfortable, ergonomic, and despite the different aesthetics, both are really enjoyable to wear. The overall sonic signature is much thicker, bassier, warmer, and more direct on Vega 2020. By comparison, Holocene sounds more analytical, wider, more resolute, and although the final detail level is comparable between the two, Holocene tends to emphasize details more, and sounds much closer to Dorado2020 than Vega 2020. Holocene is like a Mini Campfire Ara, and Ara is the IEM I would comp[are the most with the holocene, in its entirety, from Bass, Detail level, and overall sonic style. It is so dangerously close to Ara that if Ara wasn't such a detailed master, Holocene might devour Ara's position in the market, especially considering the more affordable price point. 
Campfire Holocene vs Meltaure Wave (650 USD vs 600 USD) – Wave Wave, I loved that IEM too, but it is so different in sonics when compared to Holocene that it feels like I'm either a dual-personality man, or bipolar when switching between them. The comfort is better on Holocene, which is smaller and more ergonomic, and the overall package is smaller, more boutique on holocene, while it includes good accessories with the Wave as well. The overall sound is thick, lush, smooth, fun and deep with the Wave, while it is really detailed, clean, crisp, fast and impactful with Holocene. The two sound really different, as Wave has an extra 10dB of bass over what Holocene offers, and holocene never feels bright to my ears. The midrange is much smoother, more fluid on the Wave, while it is much more precise, detailed, more resolute on Holocene, with better resolution. Both IEMs are really wide, but given the kick for details they have, Holocene tends to reveal stage a bit better, and the same goes for instrument separation. The treble is really smooth and soft on the Wave, and more peppy, with a better extension and overall presence on the Holocene. 
Campfire Holocene vs iBasso IT07 (650 USD vs 900 USD) – We also have IT-07 which is really natural and impressive, but Holocene is also an outstanding performer. The comfort is slightly better on Holocene, while It07 is larger. The default cable is slightly better on IT07, while the cable for Holocene is more flexible. The overall sound is far more focused on details and soundstage for Holocene. Holocene has more dynamics, and is more airy, more snappy, quicker, whereas IT07 has more bass, is more natural, and smoother. I prefer listening to rock, metal and anything atmospheric with Holocene, while I prefer rap, certain dubstep and smoother, leaner music with IT07. I noticed this tendency actually, and whenever I'm reviewing something that has a specific signature, I somehow adapt and listen to the music it tends to do best too. For example, I'm reviewing the IMR Ozar right now as well, and I'm almost exclusively listening to old 2000's rap and pop with them, because that's where they shine. It is not even an intentional effect, it is just what I'm in the mood for while using them, so please keep this in mind, if your baseline style is something specific, please check whether the IEMs / Headphones you're considering are a good match for it. 
Value and Conclusion
It is really easy to say that Campfire Holocene has an extreme value, and at this point it has the sonics of a proper flagship, but is priced as an upper midrange IEM, and there's simply no way to hide it. If someone who's a detail addict, wants a quick, detailed and clean sound, asks me what IEM they should get for about 600 USD, Holocene is the first that would come to my mind. Mammoth fights in an entirely different battlefield, as it has an entirely different signature, but Holocene is it, if you want detail, a quick and analytical, wide, and dynamic sound.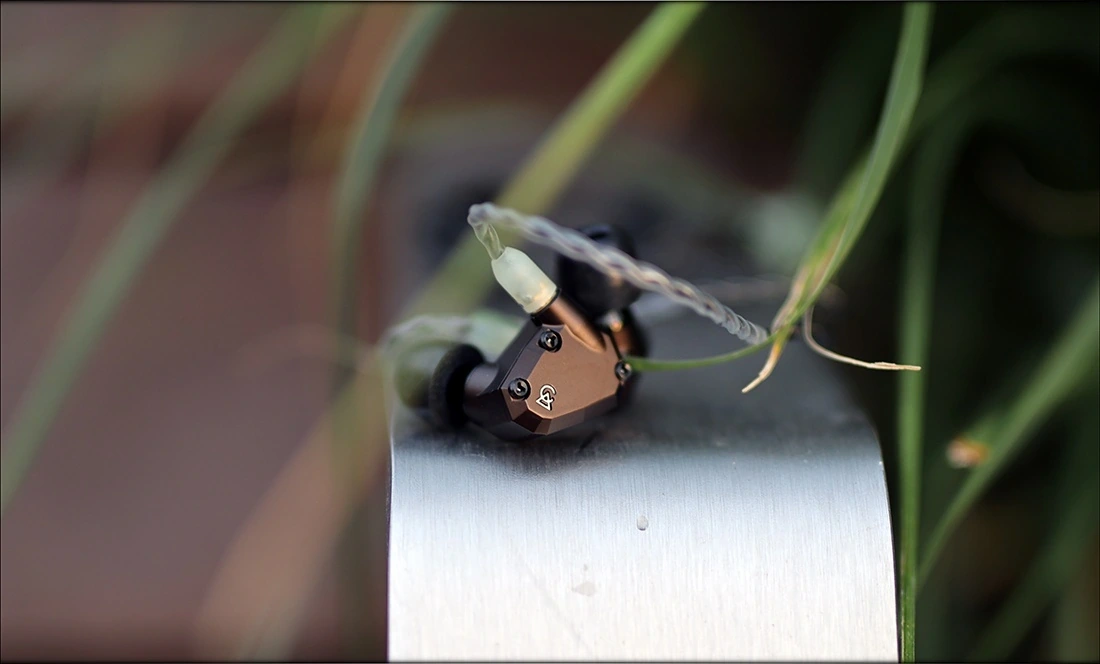 Campfire has a fun part on the product page, where they wrote "products you may like", and they recommended Campfire Vega2020, and Dorado2020, and I think they are entirely right. I really enjoyed both Vega 2020, and Dorado 2020. They should add Ara there, because Ara is really the high end version of Holocene, while Holocene is the affordable variant that's also detailed, fun and dynamic. I also will be adding Campfire Holocene to Audiophile-Heaven's Hall Of Fame, for being one of the best sounding IEMs you can purchase at 600 USD, ergonomic too, and one I don't see replaced for a pretty long time to come. 
At the end of today's full written review, Campfire Holocene is the answer to your search, if you have a budget of about 600 USD and are looking for what is the widest sounding, analytical, comfortable, detailed, clean, quick and resolute IEM at this moment. 
Product Link
You can grab one from www.amazon.com here: https://amzn.to/3bjhqmt
If you're in the UK, you can grab one from www.amazon.co.uk here: https://amzn.to/3CqzyXi
And if you're from Europe, you can grab one from www.amazon.de here: https://amzn.to/3mpmY55
---
--- Please remember to stay safe, and always have fun while listening to music!---
 - If you have a dime to spare, please donate, and help us! It would make the day brighter for me and my wife- 
---
Full Playlist used for this review
We listened to more songs than those named in this playlist, but those are excellent for identifying a sonic signature.  I recommend trying most of the songs from this playlist, especially if you're searching for new music! The playlists are different for Spotify, Tidal and Youtube, and based on the songs I enjoy and are available on each!
https://www.youtube.com/playlist?list=PL_cjBXGmwSHSdGcwuc_bKbBDGHL4QvYBu
https://open.spotify.com/playlist/5J3oloz8Riy9LxEGenOjQ0?si=979ba4f082414be7
https://tidal.com/browse/playlist/330fd544-8e5b-4839-bd35-676b2edbb3d5
--- Contact Us ---





---